The Paley Center for Media's iCollection for Colleges and Universities
The Paley Center for Media introduces iCollection, a service for educational institutions and libraries offering unprecedented online access to the Center's extraordinary media collection.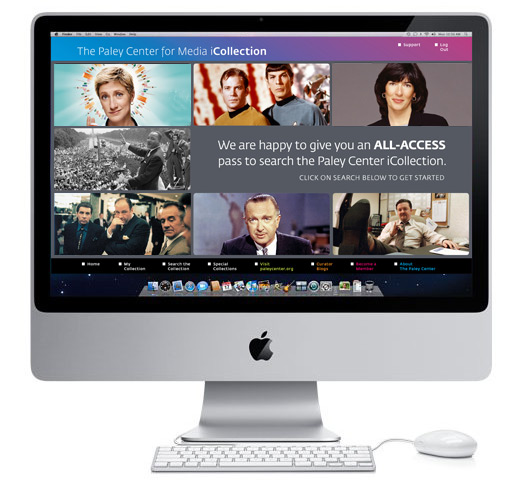 iCollection features include:

Streaming Video - Watch and listen to over 15,000+ programs from the Paley Center's collection. (We're adding hundreds of new programs each month as we work to digitize the collection, which includes nearly 150,000 television and radio programs and advertisements.)

Search - Conduct a simple or advanced Boolean search to find programs by title, airdate, cast, commercials, or detailed summary information.
"My Collection" - Create a personalized collection that you can access anytime you log in to the iCollection website, and add new programs to the collection over time. 

Special Collections - Access selections from the Center's Special Collections such as "The Johnny Carson Collection"; "The 9/11 Collection," containing international coverage of that day and its aftermath; and "She Made It," a unique collection of programming created by women directors, producers, journalists, and writers. Additional Special Collections will be added in the future.
To learn more about iCollection and how to bring it to your education institution or library, please email us your name, the name of your organization, and the best way to reach you.