Paley Next Big Thing
About
The Next Big Thing is a new series of quarterly gatherings designed to showcase new entrants and disruptors in the media, entertainment, and technology spaces by bringing them together with established leaders and investors in those industries. The series launched in early 2011 with sponsorship from AdKeeper, the new venture from entrepreneur and Paley Center trustee Scott Kurnit, and Velociter, the strategic investment arm of Mediabrands. A mix of elevator pitches, open debate, and cocktail conversation, the Next Big Thing provides a forum for rising innovators and entrepreneurs to meet the pioneers and pillars of the media industry. Each gathering features short presentations and product demos by new entrepreneurs outlining their businesses and strategies for success followed by intimate discussion with a select audience drawn from the Paley Center's Media Council, and other leaders and innovators in the new media, technology, and venture capitalist communities.
Advisory Board Members
Scott Kurnit
Chairman, Next Big Thing Advisory Board
Founder, Chairman, CEO, Keep Holdings
Scott Kurnit founded Keep Holdings with a mission to improve the Internet by enabling consumers to engage in more productive interactions with the brands, products, and services in their lives. He also serves on the boards of Appssavvy, Brightcove, Dotomi, Goodmail, Mashlogic, OpenSky, SendMe Mobile, and The Paley Center for Media, and is an advisor to About, Appssavvy, Black Arrow, Mashery, and SmartBrief. Kurnit founded and served as chairman and CEO of About, Inc. as it grew to a public market value of $1.7 billion and was the fifth largest of all Web properties. Kurnit has founded four companies, all of which continue operating today. He's a holder of four patents, led the team that embedded the first Web browser into an online service, started the first Pay Per View cable network and co-led the team that implemented the first use of national caller ID. He was also the youngest program director in the PBS system and served as program director for Qube, the world's first fully interactive cable system. He has worked at the highest levels of Warner, Viacom, News Corp., PBS, IBM, and MCI companies.
Betty Cohen
Founder & President
Betty Cohen Media Consulting
Since September 2007, Betty Cohen, one of the cable industry's most respected, innovative and consistently successful brand builders and programmers, has advised digital and traditional media -- as well as e-learning -- brands seeking to expand their followings across platforms and user bases, integrating new technology as it revolutionizes creation, distribution, popularization and viewer/learner behavior. From 2005 to 2007, Cohen served as president and CEO of Lifetime Entertainment Services, a 50/50 joint venture of The Hearst Corporation and The Walt Disney Company She was founding President of Cartoon Network, which she headed from 1992- 2001 at Turner Broadcasting. Prior to Cartoon Network, Cohen was senior vice president and general manager of Turner Network Television (TNT).
Wendy Clark
Senior Vice President, Integrated Marketing Communications and Capabilities, The Coca-Cola Company
Wendy Clark joined The Coca-Cola Company in September 2008 as senior vice president, integrated marketing communications and capabilities. In her role, Clark oversees global design, marketing communications, media, sponsorships, interactive marketing, and marketing of the company's Live Positively sustainability platform. Under Clark's guidance, her team has achieved a great deal during her time at the company, including the successful global launch of the Coca-Cola Open Happiness campaign, now deployed in markets representing 100 percent of Coca-Cola's volume.
Shafqat Islam
Cofounder and Chief Executive Officer, NewsCred
Shafqat Islam is the cofounder and CEO of NewsCred, a technology platform that connects publishers and brands with the world's best journalism. As CEO, Islam manages the strategic growth of the company and is responsible for expanding NewCred's platform-services business. With extensive experience in the financial services industry, previously as a vice president at Merrill Lynch, Islam also oversees global sales and manages the strategic growth of NewsCred.
Kay Koplovitz
Founder, USA Network
Chairman and Chief Executive Officer, Koplovitz & Co. LLC
Kay Koplovitz is the founder of USA Network and the first woman network president in television history. A pioneer in cable television networks and new media ventures, she is a visionary woman who led the emergence of cable television to challenge the broadcast networks for coveted audiences. She continues to be a leader in raising venture capital for women entrepreneurs and in launching new programming companies that challenge the frontiers of the digital age. She is the author of Bold Women, Big Ideas (May 2002), which she wrote to inform and inspire women entrepreneurs to create wealth through equity.
Alan Patricof
Founder and Managing Director
Greycroft LLC
Alan Patricof is the founder and managing director of Greycroft LLC. A longtime innovator and advocate for venture capital, Patricof entered the industry in its formative days with the creation of Patricof & Co. Ventures Inc., a predecessor to Apax Partners – today, one of the world's leading private equity firms with $35 billion under management. He stepped back from the daily administration and operational aspects of Apax Partners, LP in 2001 to concentrate on a group of small venture deals on its behalf.
David S. Rose
Founder, CEO, Gust
Managing Partner, Rose Tech Ventures
David S. Rose is an Inc. 500 CEO, serial entrepreneur and super-angel investor who has founded or funded over 80 pioneering companies. He has been described by Crain's New York Business as "the father of angel investing in New York" and by Red Herring magazine as "patriarch of Silicon Alley". As an entrepreneurial executive, Rose is the founder and CEO of Gust, the international collaboration platform for startup financing used by 35,000 accredited investors. He is also Managing Partner of Rose Tech Ventures, Founder and Chairman Emeritus of New York Angels, and Track Chair for Finance, Entrepreneurship and Economics at Singularity University.
Clay Shirky
Author, Cognitive Surplus
Professor, Carter Journalism Institute and Tisch School of the Arts, NYU
Clay Shirky divides his time between consulting, teaching, and writing on the social and economic effects of Internet technologies. His consulting practice is focused on the rise of decentralized technologies such as peer-to-peer, web services, and wireless networks that provide alternatives to the wired client/server infrastructure that characterizes the Web. Current clients include Nokia, GBN, the Library of Congress, the Highlands Forum, the Markle Foundation, and the BBC. In addition to his consulting work, Shirky is an adjunct professor in NYU's graduate Interactive Telecommunications Program (ITP).
Yossi Vardi
Chairman
International Technologies
Yossi Vardi is one of Israel's early entrepreneurs. For the past forty years he has cofounded, led, and helped build over seventy high-tech companies. Among them: Tekem (1969), one of Israel's first software houses, Israel Chemicals , Alon Energy, Granite Hacarmel, and International lasers Technologies. In addition, he copioneered the development of instant messaging, as founding investor and chairman of Mirabilis Ltd, the creator of ICQ, (sold to AOL). In addition, he had an extensive government and public career in Israel.
Fred Wilson
Managing Partner
Union Square Ventures
Fred Wilson has been a venture capitalist since 1987. He currently is a managing partner at Union Square Ventures and also founded Flatiron Partners. Fred has a Bachelors degree in Mechanical Engineering from MIT and an MBA from The Wharton School of Business at the University of Pennsylvania. Union Square Ventures is an early stage venture capital fund located in New York City. It focuses on Web services and looks to back passionate, experienced entrepreneurs who are focused on creating highly scalable services and significant value propositions for their end users.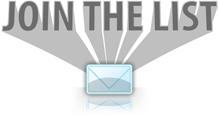 Newsletter sign up here!