Paley Center Members Get Priority Entry to PaleyFest!
Members First!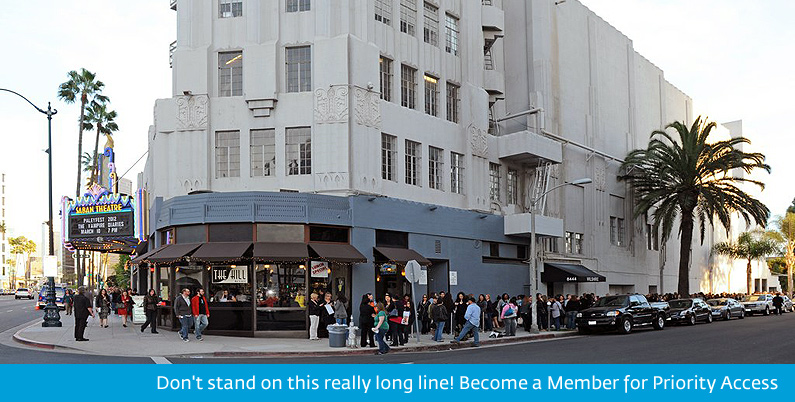 To reward our Members for their support, there will be two lines in front of the Saban Theatre: one for Members and one for the General Public. The Members line will allow access to the theater before the General Public!
And of course, a big benefit of Paley Center membership is you get to purchase tickets to PaleyFest and all Paley Center events before the general public, and those tickets are discounted, whenever you purchase them.
Bring Your Membership Card!
All you need to do to ensure that you receive priority entry is to bring your Member card with you to the show. If you are a new Member and have not yet received your card, please bring your confirmation email from TicketWeb as proof of Membership.

Not a Member?
Don't worry. You can join on-the-spot and enjoy the priority line that night and for the remainder of the Festival. And, of course, the same Member benefits will apply for events and programs held at the Paley Center throughout the year, including priority entry.

Become a Member Today! ->
Or call 310.786.1062.
Paley Center Members: Directions to Purchase PaleyFest Tickets! ->