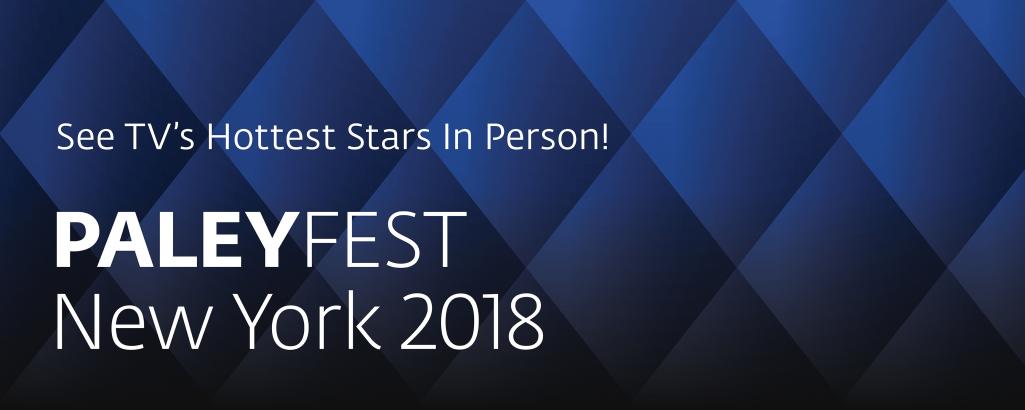 The Ultimate TV Fan Festival: October 5–18
What Is PaleyFest?
See TV's Hottest Stars in Person: Norman Reedus, Candice Bergen, Christine Baranski, David Tennant, Mark Cuban, Audra McDonald, Natasha Lyonne, John Goodman, Sara Gilbert, Padma Lakshmi, Tom Colicchio, and more!
Named for William S. Paley, founder of CBS and The Paley Center for Media, PaleyFest is a must-see pop cultural event produced by the Paley Center that brings fans together with the stars and creators of their favorite shows for panel discussions with audience Q&A. PaleyFest takes place both in LA & NY. The next PaleyFest LA takes place spring 2019.
New York Venue
25 West 52 Street New York, NY 10019 NYC Subway: E or M to Fifth Avenue and 53 Street; N or R to 49 Street and Seventh Avenue; 1 to 50 Street and Broadway; B, D, F, or M to 47-50 Street/Rockefeller Center.
Ticket Info
Buy tickets online or call Ticketweb at 866.777.8932.
Seating is limited and on a first-come, first-served basis.
Get the Paley App to buy tickets to PaleyFest NY (and all Paley Center events)