Away We Go on Our Green Journey
The Paley Center is observing Earth Day 2009 in two ways. One is by joining forces with the Producers Guild of America (PGA) to present "Going Green in the Entertainment Industry," a panel discussion focusing on the film and television industry's efforts to reduce its carbon emissions and environmental impact. The panel will focus specifically on a case study: the "greening" of the film Away We Go, a production of Focus Features (a division of NBC Universal) and Big Beach scheduled for release in June 2009.
The second is a rich "Perspective on Media" feature from Annie White, the director of the New York office of Global Green USA, who writes about the media's role in environmental activism, lessons learned during the filming of Away We Go, and the first steps of the Paley Center's own green initiatives in the construction of The Kissinger Global Conference Room.

Media and Environmental Activism

By Annie White
From Rachel Carson's seminal work, Silent Spring, to Al Gore's An Inconvenient Truth, media has played an important role in teaching, raising awareness, and organizing the public to action on environmental issues.
Pages:
Intro | Silent Spring | Evolving Awareness | An Inconvenient Truth | Greening Media | Paley Greening | Going Green
Away We Go on Our Green Journey Continues...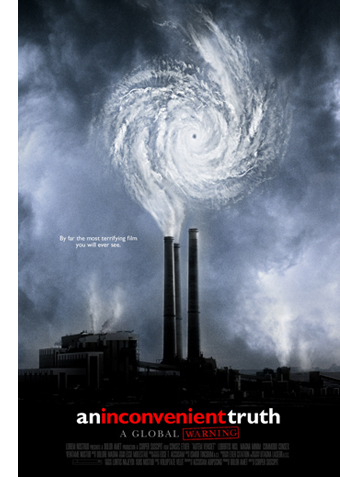 Annie White is the director of the New York office of Global Green USA, a nonprofit dedicated to promoting a value shift toward a secure and sustainable future. Through consulting, corporate, nonprofit, and academic pursuits, she has assisted Fortune 500 companies and nonprofit organizations to develop sustainable solutions to address current day problems. In her current position, White oversees Global Green's Coalition for Resource Recovery, an industry working group dedicated to developing business solutions to reduce the 15,000 tons of waste hauled from New York City to distant landfills each day.