Dr. Horrible's Sing-Along Blog
Precedents from the Paley Collection
By Arthur Smith
After regularly facing down demonic apocalypses on his visionary series Buffy the Vampire Slayer and Angel and taking on a corrupt galactic empire in the novel sci-fi/western hybrid Firefly, Joss Whedon wasn't going to let a minor inconvenience like the 2007–08 Writers Guild of America strike slow him down. His response was to gather friends and family to create a completely independent mini-musical exclusively for Internet distribution: Dr. Horrible's Sing-Along Blog.
A typically Whedonesque blend of irreverent pop culture–savvy humor, a surprisingly affecting emotional core, and generally cool stuff, DHSAB introduces the lovelorn, would-be supervillain Billy/Dr. Horrible (Neil Patrick Harris) pining for the lovely laundromat habitué Penny (Felicia Day) and craving admittance to the prestigious Evil League of Evil (his underachieving buddy, the pathetically ineffectual Moist (Simon Helberg), suggests he try his luck with the less exclusive Henchmen's Union). Thwarting him at every turn is the boorish Captain Hammer (Nathan Fillion), a meat-headed lout of a superhero who, despite his unlovely personality, basks in the love of an adoring public and, crushingly, Penny herself.

Packed with catchy tunes, knowing humor, operatic emotion, and Wonderflonium, Dr. Horrible's Sing-Along Blog is vintage Whedon and represents an exciting new model for creator-driven projects. We at the Paley Center are fans and were inspired to look into our archives for some historical precedents for the ingredients that make up DHSAB in an effort to more fully illuminate the beguiling world of Dr. Horrible.
"Dr. Horrible" pages: 1 | 2 | 3 | 4 | 5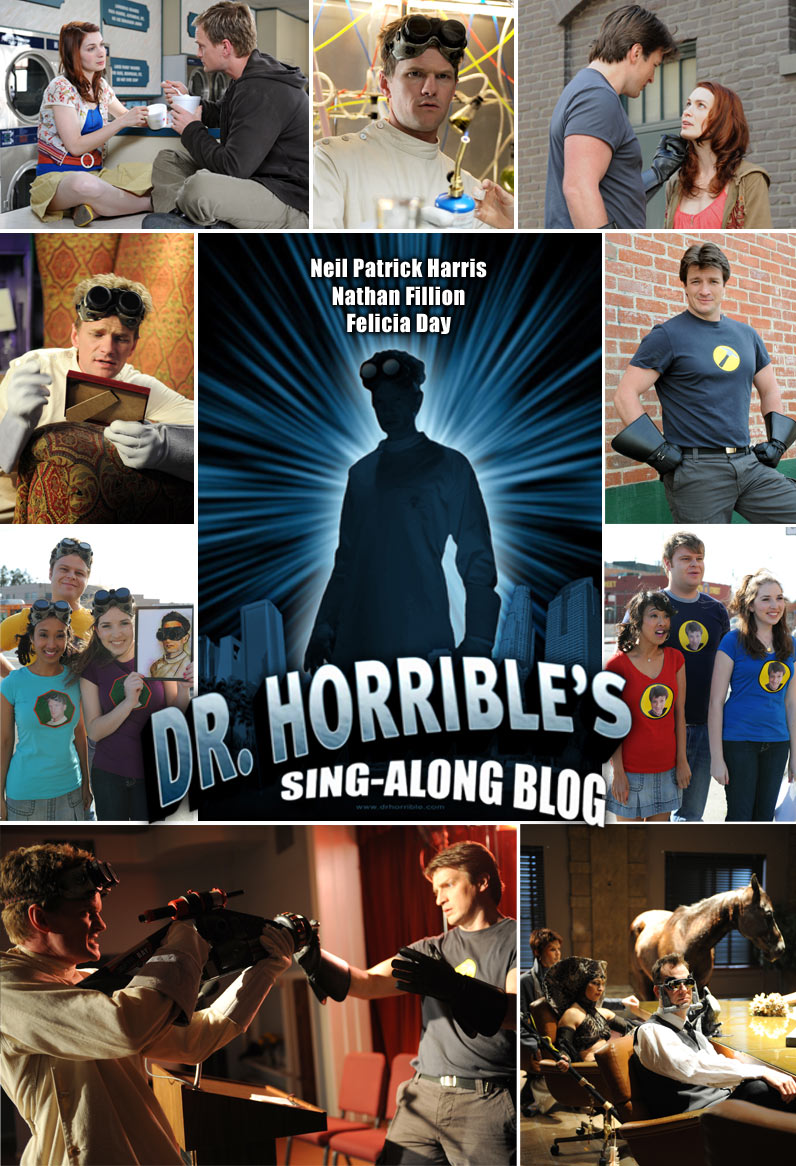 Photo credits: all

Dr. Horrible's Sing-Along Blog

images: Amy Opoka