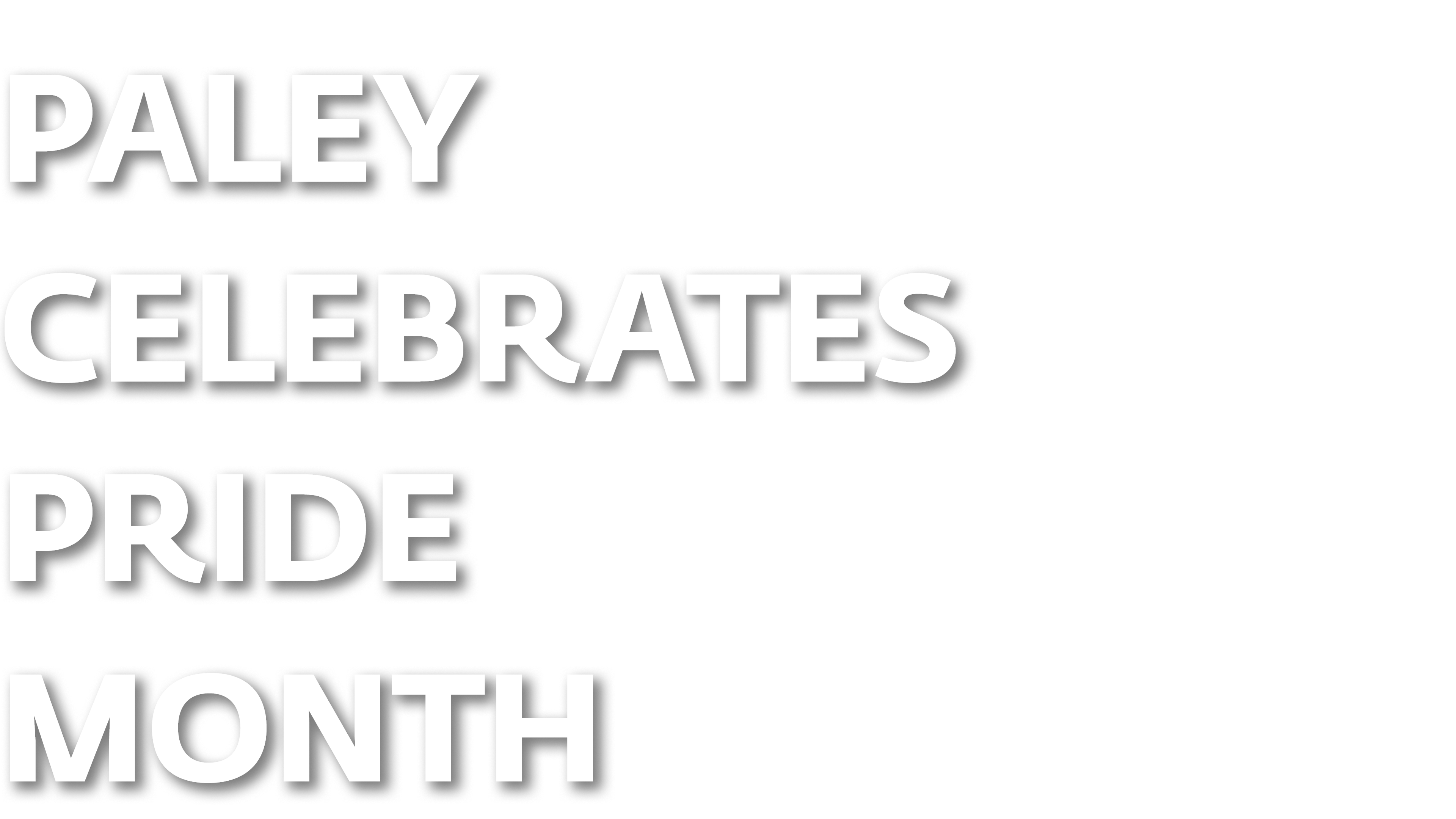 Welcome to Paley Center's Salute to LGBTQ+ Pride Achievements in Television
In this virtual celebration, we pay tribute to many of the critically acclaimed and culturally influential programs, figures, and milestones throughout the history of LGBTQ+ representation on television, while also acknowledging some of those who are currently innovating and telling new stories. The Paley Center has preserved these great achievements, and is proud to celebrate many of the pioneers, icons, and storytellers from five genres: drama, comedy, news/talk/documentary, sports, and music/variety.
We are thankful to Citi and Verizon for their continued support in shining a light on diverse voices in media.
Diversity & Inclusion Programming Initiative Donors
The Paley Center thanks the donors who have contributed to the Diversity & Inclusion Programming Initiative:
A Few Good Women Productions
Amazon
AMC Networks
Apple, Inc.
Banijay & Endemol Shine Holdings
Berlanti Productions
BET
CAA
CBS / Paramount+
Charlie Collier
Condé Nast Entertainment
David Nevins
Deloitte LLP
End of Episode Productions
EPIX / MGM
FOX Entertainment
Fremantle
FTI Consulting
FX Networks & FX Productions
GroupM North America
HBO / HBO Max
Isaac Lee / EXILE Content
Lionsgate Television Group
MACRO
Mary Parent
Matt Johnson
MediaLink
Meta
NBCUniversal Television and Streaming
Netflix
Nielsen
OWN: The Oprah Winfrey Network
Paramount Global
Peter Rice