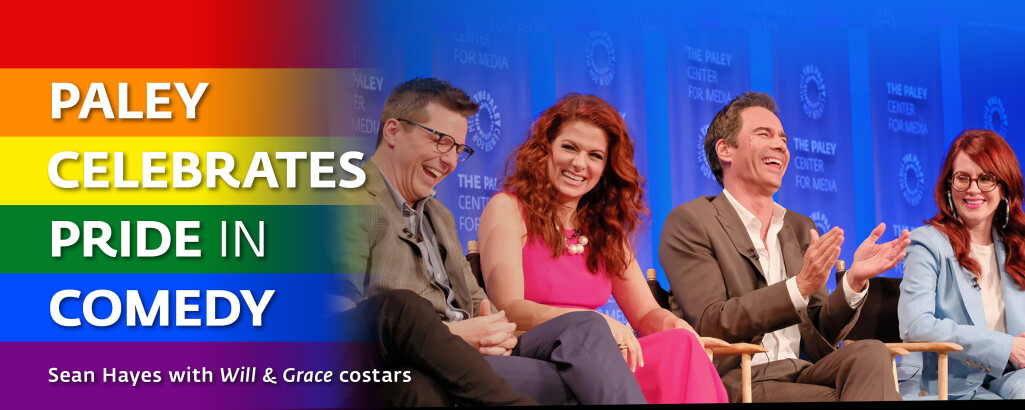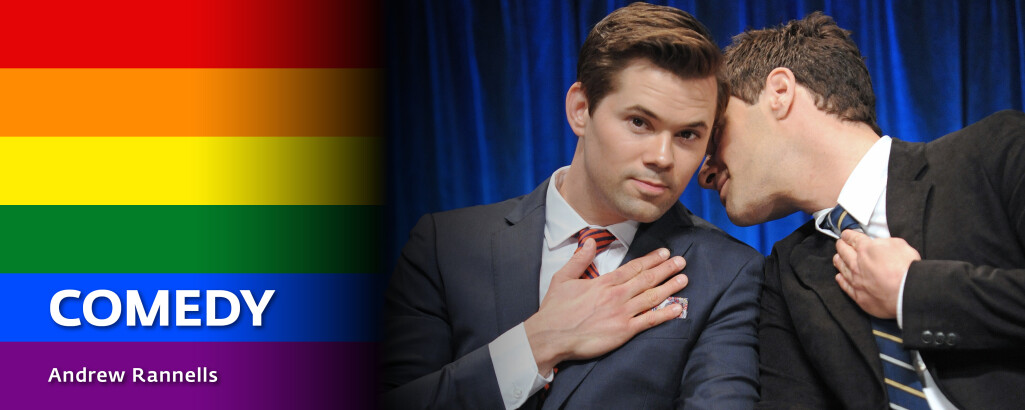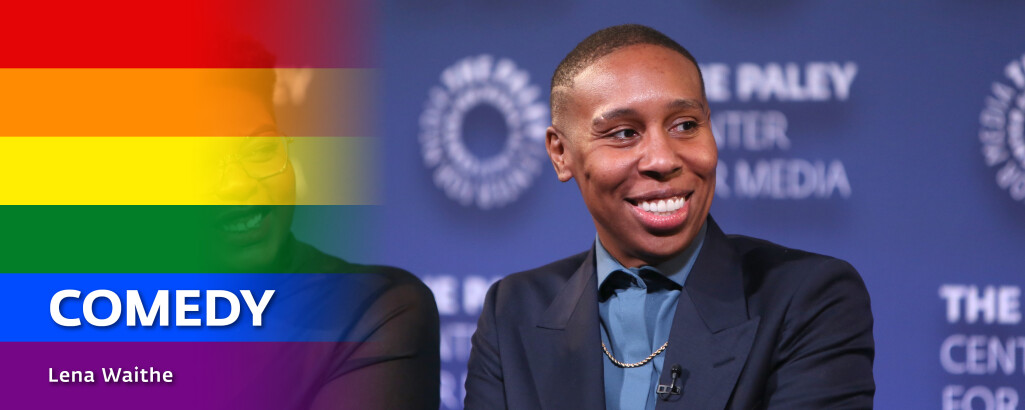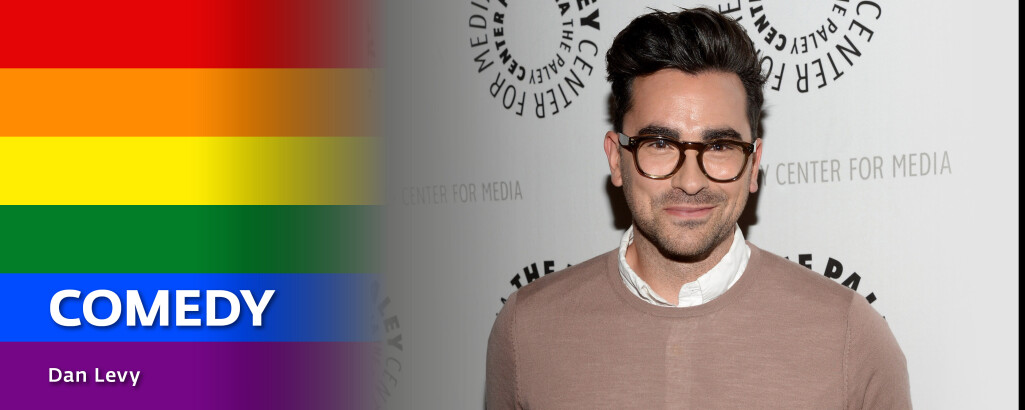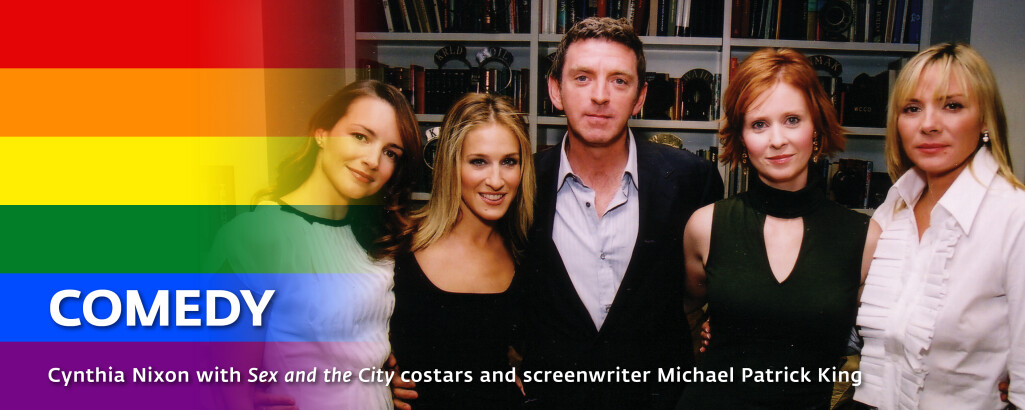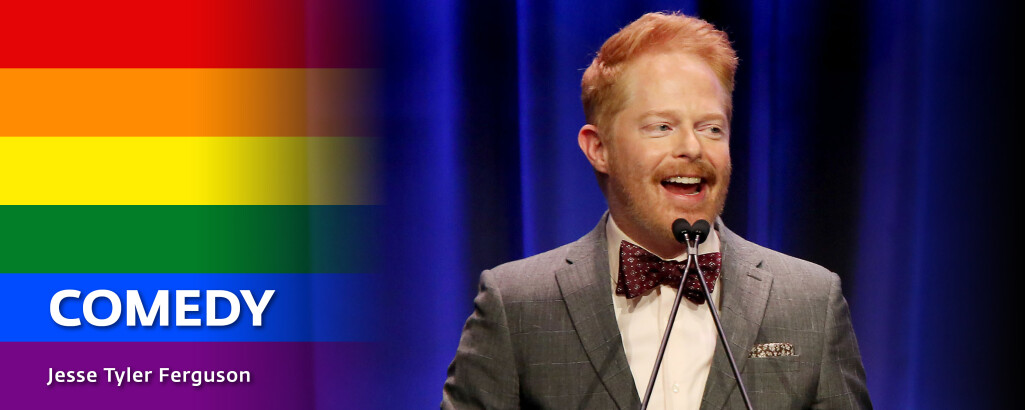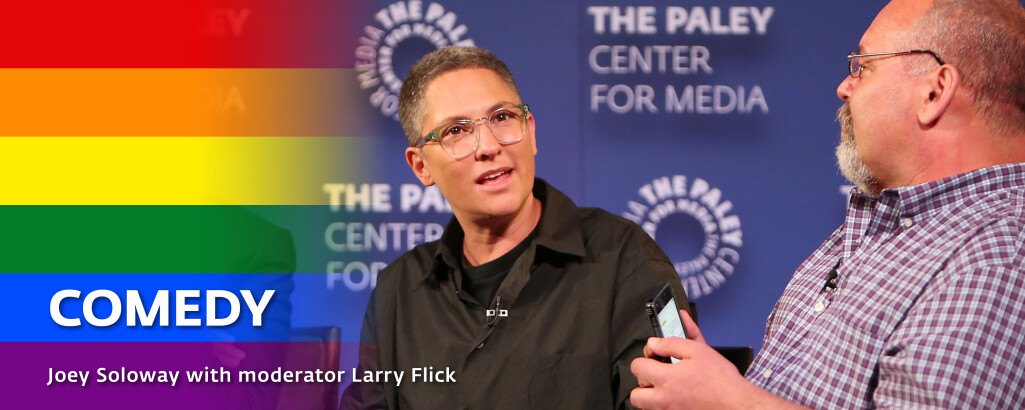 The LGBTQ+ conversation entered the public consciousness in a new way thanks to television comedy during the 1970s. Such influential shows as All in the Family and Soap included gay characters and would pave the way for such landmark series as Ellen, Will & Grace, and Schitt's Creek. Today, TV comedy in all its forms continues to embrace a broader and decidedly more authentic world view.

According to the Hollywood Reporter, twenty-seven percent of people changed their minds in favor of marriage equality because of watching gay characters on such shows as Modern Family and Glee, demonstrating the power of comedy to shatter stereotypes and break barriers.

Below is a timeline that includes some of the most important and iconic moments in the history of LGBTQ+ representation in television comedy.


Icons & Milestones
In its first season, CBS's groundbreaking comedy All in the Family, becomes the first sitcom to feature a gay story line, when in its February 9, 1971, episode "Judging Books by Covers," Archie (Carroll O'Connor) is stunned to discover his macho buddy (Phil Carey) is gay.
The first season of ABC's 1972 summer sitcom The Corner Bar featured television's first gay series regular, "Peter Panama," a stereotypical theatrical designer, portrayed by Vincent Schiavelli.
ABC's risqué 1975 sitcom Hot L Baltimore features George and Gordon (Lee Bergere and Henry Calvert) as television's first same-sex couple to be included among the cast regulars.
The December 29, 1976, episode of NBC's short-lived sitcom Sirota's Court features a quiet milestone in television history, when the lead character of Judge Sirota (Michael Constantine) agrees to unite two men in marriage.
In the 1977 episode of CBS's sitcom The Jeffersons titled "Once a Friend," George Jefferson discovers his old Army buddy is now a trans woman named Edie. It marks one of the first positive portrayals of a transgender woman in entertainment media.
In 1977, Norman Lear's subversive syndicated comedy All That Glitters reverses traditional gender roles at a fictional corporation and features the first transgender main character on American scripted television.
ABC's send-up of serials, Soap (1977–81) becomes the first weekly series to successfully include a gay character among its cast of regulars, with straight comedian Billy Crystal playing "Jodie Dallas."
In 1991, the comedy Roc breaks ground by featuring TV's first gay wedding, between Russell (Richard Roundtree) and Chris (Stephen Poletti).
For her eponymous ABC sitcom, Roseanne insists that a kiss between her character and guest star Mariel Hemingway in a gay bar be included on the March 1, 1994, episode "Don't Ask, Don't Tell." Though some feared the show would start a controversy, it becomes the highest-rated show of the week.
On April 30, 1997, Ellen DeGeneres breaks ground and causes jubilation in the LGBTQ+ community  when her character, Ellen Morgan, comes out as gay on her ABC sitcom Ellen to an audience of over forty-two million people. The Emmy-winning episode, titled "The Puppy Episode," is a landmark moment in the history of LGBTQ+ representation on TV.
NBC launches the sitcom Will & Grace on September 1998, with both its male protagonists (Eric McCormack as Will, and Sean Hayes as his friend Jack) being gay. Audiences enthusiastically embrace the show, which wins multiple Emmy Awards over eight seasons, and later is rebooted in 2017. 
Noah's Arc, a web series about the experiences of four Black gay men, begins in 2004. The comedy-drama moves to LOGO in 2005, making it television's first scripted series focusing on Black gay men. 
Premiering in 2009, ABC's sitcom Modern Family includes a same-sex couple among its protagonists. The series depicts the happily married duo Cam and Mitchell (Eric Stonestreet and Jesse Tyler Ferguson) who Salon's Andrew O'Hehir said, "appear normal as ridiculous or as boring or as noble or as ordinary as everybody else." The series becomes an audience favorite and runs for eleven seasons. 
In 2013, NBC premieres The New Normal, with Justin Bartha and Andrew Rannells portraying a gay couple who invite a single mother (Georgia King) to become their gestational surrogate to provide them with a child. 
Creator Joey Soloway's comedy-drama Transparent premieres on Amazon in 2014 and becomes an important step forward in the medium's representation of trans characters. The series focuses on a retired college professor who reveals to the family that she is transgender.
ABC's sitcom The Real O'Neals (2016–17) features Noah Galvin as a teen who comes out to his Irish-Catholic family. The series brings greater attention to the struggles some of the younger members of the LGBTQ+ community face.  
Brooklyn Nine-Nine receives fan acclaim in 2017 when Rosa Diaz (Stephanie Beatriz) explores her sexuality and comes out as bisexual during the "Game Night" episode of the fifth season. From the beginning of its run, the series embraced the LGBTQ+ community, especially with the complex portrayal of Captain Raymond Holt delivered by Andre Braugher. 
In 2017 producer TV legend Norman Lear reimagines his hit 1970s sitcom One Day at a Time for Netflix, not only by making the family Cuban-American but by having teenage daughter Elena (Isabella Gomez) come out as a lesbian. The reimagining of this iconic sitcom reflects the importance of diverse and portrayals within the LGBTQ+ community.
In 2020, Pop's Schitt's Creek ends its six-season run with the emotional wedding of David and Patrick (Dan Levy and Noah Reid), written by series creator and executive producer Levy. The sixth and final season was nominated for fifteen Primetime Emmy Awards breaking the record for the most Emmy nominations given to a comedy series in its final season.
After having portrayed and written gay and bisexual characters for Netflix's Master of None and Boomerang, Lena Waithe creates the 2020 BET series Twenties, which focuses on a queer Black woman Hattie, an aspiring screenwriter.