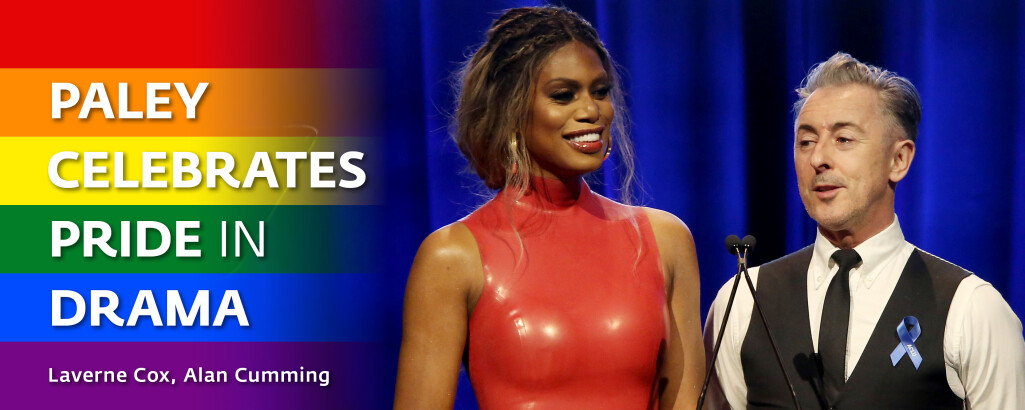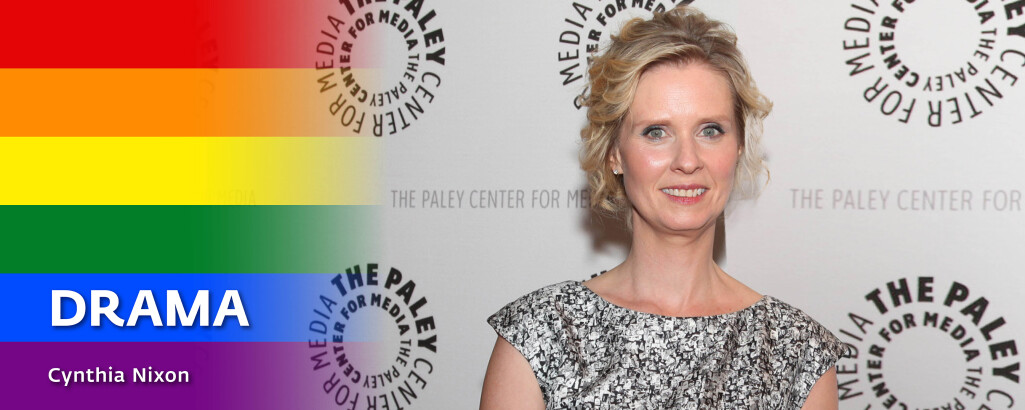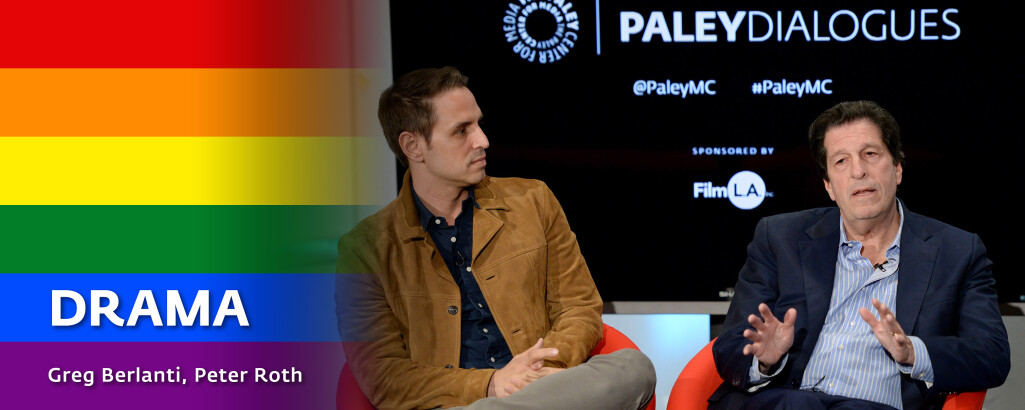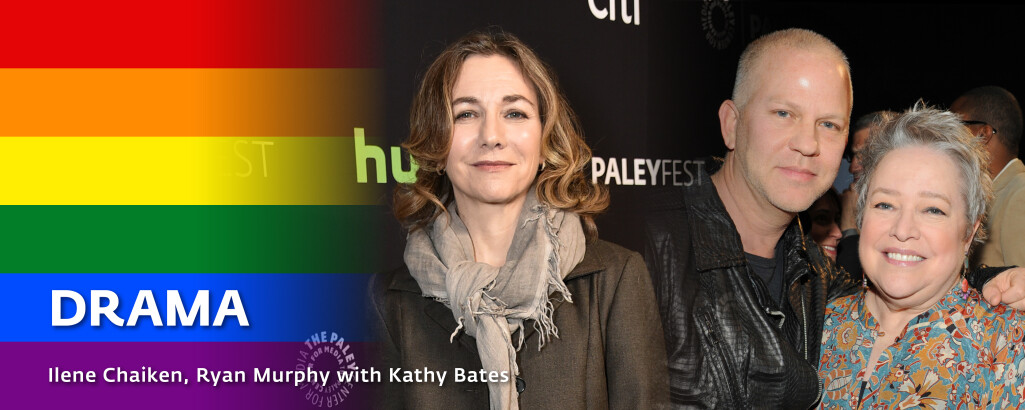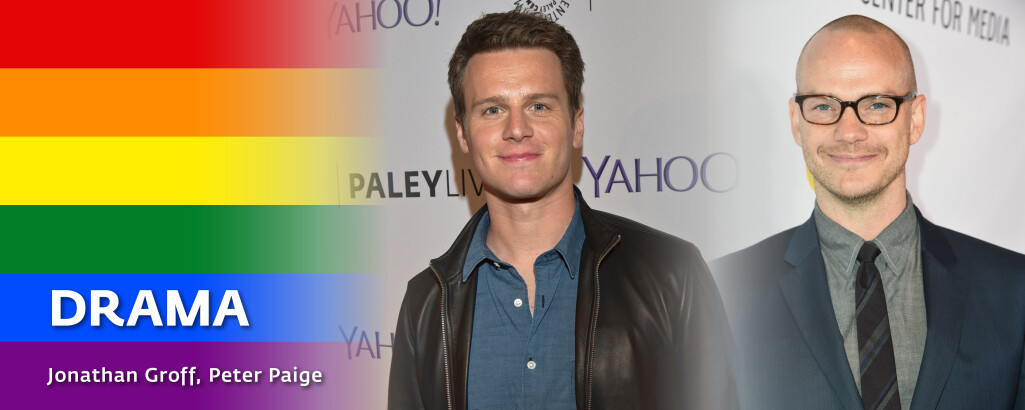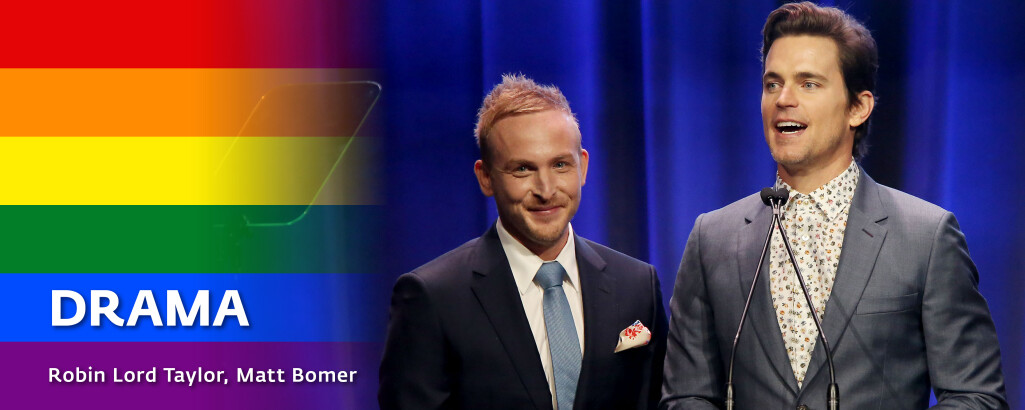 The stories portrayed in television drama hold up a mirror to our culture and have the power to inform, inspire, and heal us. In television's early days, dramatic portrayals of LGBTQ+ characters were rare and often lacked understanding of their lives and perspective. But over the last seven decades the genre has evolved to present complex and multilayered portrayals, bring attention to topics, such as AIDS, that were underrepresented or ignored, and show physical intimacy between queer characters. These programs have helped raise awareness, change perceptions, and encourage acceptance of the LGBTQ+ community within our culture. Today, TV audiences can see authentic and thoughtfully developed characters in dramatic series, miniseries, and TV movies on virtually every network and platform, representing the full range of the LGBTQ+ experience.

Below is a timeline that includes some of the most important and iconic moments in the history of LGBTQ+ representation in drama.
Icons & Milestones
NBC's medical drama The Eleventh Hour becomes the first network drama to present lesbian characters, with its November 13, 1963, episode "What Did She Mean By Good Luck?"
The May 20, 1964, episode of NBC's anthology series Espionage, titled "A Tiny Drop of Poison," is among the first known network series to use the word "homosexual" in its plotline, which revolves around a secret agent being blackmailed.
A milestone TV movie, That Certain Summer stars Hal Holbrook as a divorced gay father having to explain his world to his fourteen-year-old son (Scott Jacoby). The groundbreaking ABC Movie of the Week airs on November 1, 1972, and receives much critical acclaim for its handling of the subject.
In 1975, the subject of transgender people and their identities is explored in the two-part episode of the CBS series Medical Center. Titled "The Fourth Sex," the episode features Robert Reed playing a doctor who chooses to undergo a gender confirmation surgery. 

The 1978 ABC television movie A Question of Love, which evolved from a meeting with the National Gay Task Force, is an early network portrayal of the legal obstacles facing two gay women trying to raise a family together.

In 1982, ABC's All My Children presents a pioneering lesbian story arc concerning a child psychologist Lynn Carson (Donna Pescow), who is openly gay.
A 1983 episode of NBC's hit medical series St. Elsewhere tells the story of a closeted politician (Michael Brandon) who is diagnosed with HIV. It is the first network drama to document the disease, which is particularly devastating for the gay community.  
In 1985, NBC's An Early Frost becomes the first TV movie to address the AIDS epidemic. The story focuses on a young closeted gay man (Aidan Quinn) who not only must cope with HIV but with coming out to his parents. A ratings hit, it breaks barriers to enlighten a vast television audience to the scope of the crisis, humanizing those living with HIV and the impact of the disease on their friends and loved ones. 
A kiss between C.J. Lamb (Amanda Donohoe) and Abby Perkins (Michele Greene) on an episode of NBC's LA Law titled "He's a Crowd" (February 7, 1991) establishes Lamb as a trailblazing character who describes her gender as "flexible."
Armistead Maupin's groundbreaking series of novels about the LGBTQ+ community in San Francisco, Tales of the City, are first adapted by Channel 4 in England in 1993 and later seen on PBS, Showtime, and Netflix in the U.S. 
Wilson Cruz's portrayal of gay teen Rickie Vasquez on the ABC drama My So-Called Life (1994–95), receives an overwhelmingly positive response and presents a positive role model for teen viewers struggling with their sexual orientation. 
Starting in 1995, NBC's hit medical drama ER introduces actress Laura Innes in the complex role of Dr. Kerry Weaver, an often-contentious, closeted physician coming to terms with being a lesbian while trying to avoid job discrimination and homophobia. Her character eventually partners with firefighter Sandy Lopez (Lisa Vidal), in one of network television's first story lines to depict the development and growth of a same-sex relationship.  
In 2000, hit teen drama Dawson's Creek features what some call "prime-time TV's first passionate gay kiss," in its season three finale, titled "True Love," when Jack (Kerr Smith) confesses his true feelings for Ethan (Adam Kaufman) with a kiss.
Tony Kushner's monumental, two-part Pulitzer Prize–winning play, Angels in America, is adapted into a 2003 HBO miniseries. Its depiction of the shattering effect of AIDS on 1980s America and its condemnation of closeted political fixer Roy Cohn (Al Pacino) earns critical acclaim, and a total of eleven Emmy Awards including Outstanding Limited Series. Pacino, Meryl Streep, Jeffrey Wright, and Mary-Louise Parker sweep the four acting categories, a feat not equaled until 2020 when Schitt's Creek does the same. 
This U.S./Canadian coproduction, seen on Showtime, adapts the no-holds-barred British series Queer as Folk for American television in 2000, which features predominantly gay characters and makes no concessions to censoring its portrait of this world.
Following the success of Queer as Folk, in 2004 Showtime introduces its new series The L Word. Created by out producer Ilene Chaiken, the series is inspired largely by her own experiences as a lesbian woman. 
Luke Snyder (Van Hansis) and Noah Mayer (Jake Silbermann) of CBS's As the World Turns are one of daytime's preeminent supercouples, and their onscreen kiss in 2007 becomes one of the legendary moments in soap opera history. 
A pair of acclaimed Telemundo telenovelas, Más Sabe el Diablo and ¿Dónde Está Elisa? are honored with GLAAD Awards in 2009. The former features both a transgender and a gay character among its leads, and the latter follows the secret intimate relationship between two gay men.
Brazilian television history is made when Rede Globo's popular telenovela Amor à Vida ends in 2014 with a much-anticipated kiss between its two main characters, Félix and Niko. 
During its seven seasons (2013–19) on Netflix, Orange Is the New Black not only realistically depicts several queer female relationships within its prison setting, but turns transgender cast member Laverne Cox into a star and role model who is featured on the cover of Time magazine's June 9, 2014, issue.  
In 2014, HBO launches the comedic drama Looking, which tells its story of three friends (Jonathan Groff, Frankie J. Alvarez, and Murray Bartlett) looking for love in San Francisco, from an exclusively gay male point of view. It is also one of the few series to present a romantic story line featuring a character living with HIV, played by Daniel Franzese.
In 2014, MTV's Faking It introduces television's first intersex regular character, Lauren, played by Bailey De Young.
In 2016, during its first season, OWN's Queen Sugar, created by Ava DuVernay, depicts the diversity of black LGBTQ+ activists with the relationship between Nova (Rutina Wesley) and Chantal (Reagan Gomez-Preston).
Premiering on FX in 2018, Pose features five transgender actors—the most to appear as recurring cast members in an American scripted series.
In 2018, Nia Nal/Dreamer, as portrayed by Nicole Maines, makes history as TV's first transgender superhero in The CW's  Supergirl, developed by Greg Berlanti, Ali Adler, and Andrew Kreisberg.
In 2019, two gay characters from the Televisa telenovela Mi marido tiene más familia, Aristóteles and Cuauhtémoc (Temo), are so popular that they are featured in their own spinoff, titled El Corazon Nunca Se Equivoca.
In 2019, Brian Michael Smith becomes the first Black trans man to be cast as a regular in a series on network television, playing firefighter Paul Strickland in Fox's 9-1-1: Lone Star.
Love, Victor, Hulu's 2020 adaptation of the critically acclaimed film Love, Simon, directed by Greg Berlanti, reimagines the main character as a gay  Hispanic teen (Michael Cimino) coming to terms with his sexuality.  
In 2020, during its third and final season, Starz drama Vida celebrates its Hispanic heritage with gender-bending double "queerceañera" for Marcos, who is costumed in a glamorous teal dress. 
Telemundo's 2020 series 100 Días Para Enamorarnos is widely acknowledged for its LGBTQ+ inclusion and representation as one character, Ale Rivera (Macarena García), begins to understand and embrace his gender identity.