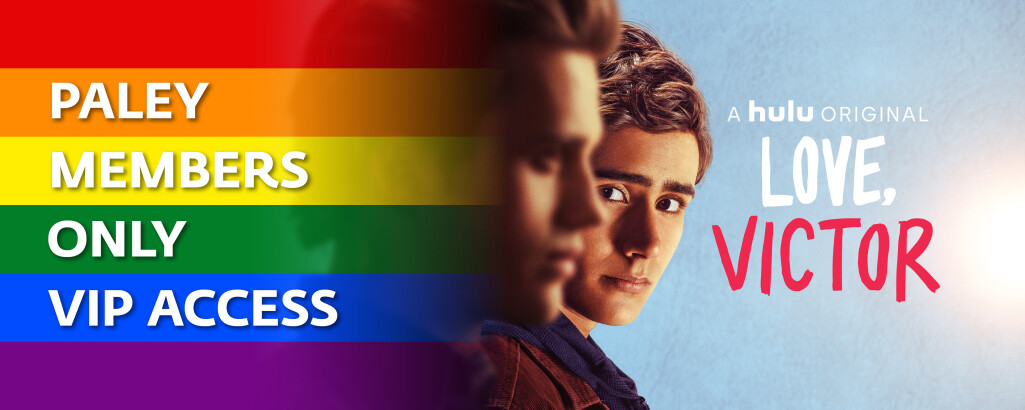 Exclusive Access for Paley Members Only
Paley Members enjoy a sneak preview of the PREMIERE episode of the new season of Love, Victor—the weekend before its release!
What happened after season one's cliffhanger ending regarding Victor Salazar's (Michael Cimino) inspiring coming out journey? Paley Members find out FIRST.
WATCH: Weekend of June 5
RSVP by Wednesday, June 2 at 2:00 pm PT / 5:00 pm ET
Not a Member?
Join us by June 2 for this and many other exclusive benefits throughout the year!
For any questions about Paley Membership or to upgrade your Membership and receive even more benefits and invitations all year, please contact Melissa Kalt at MKalt@paleycenter.org