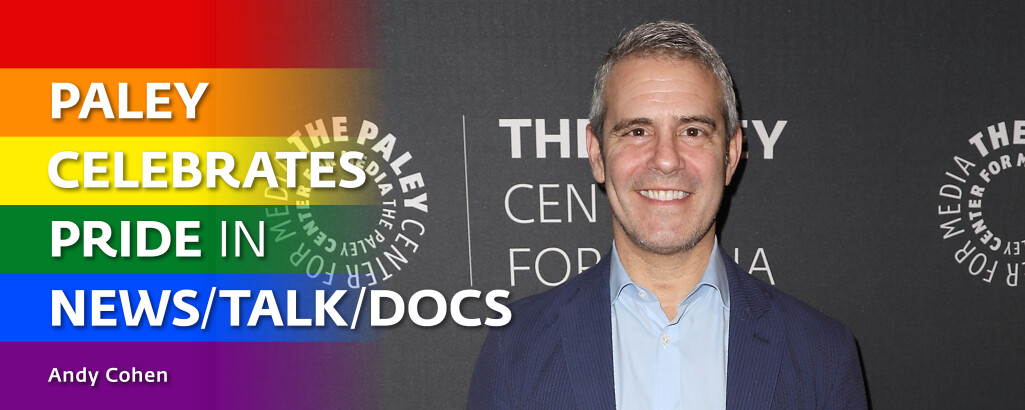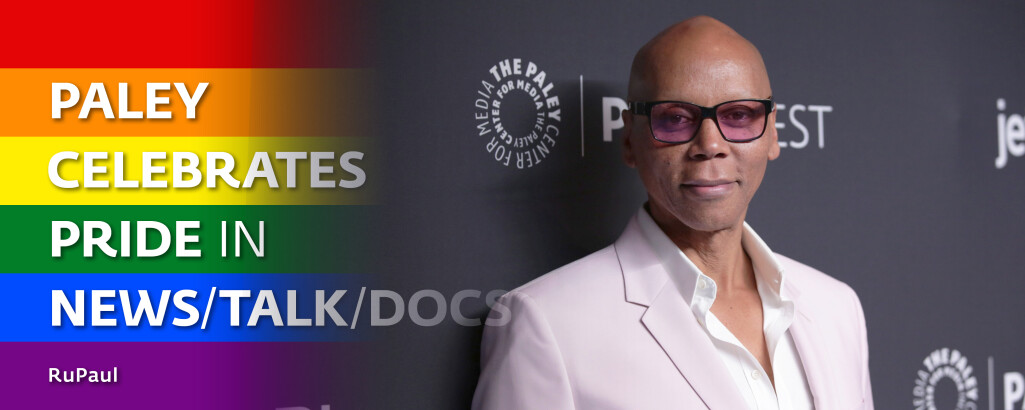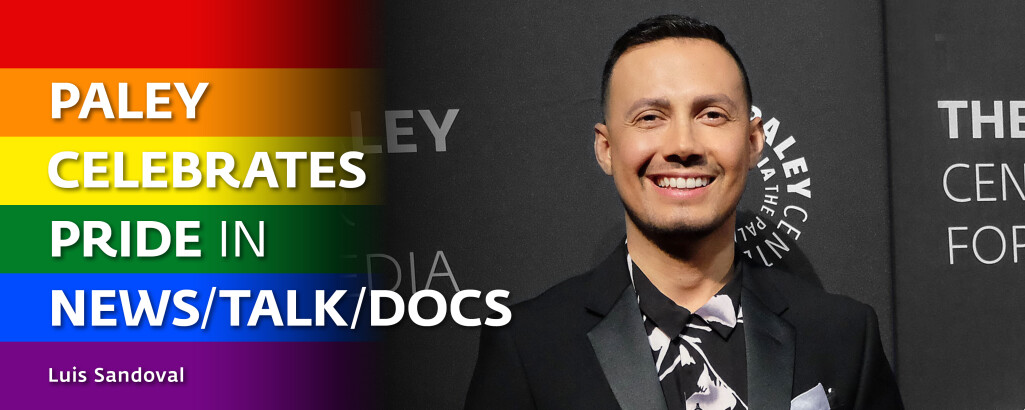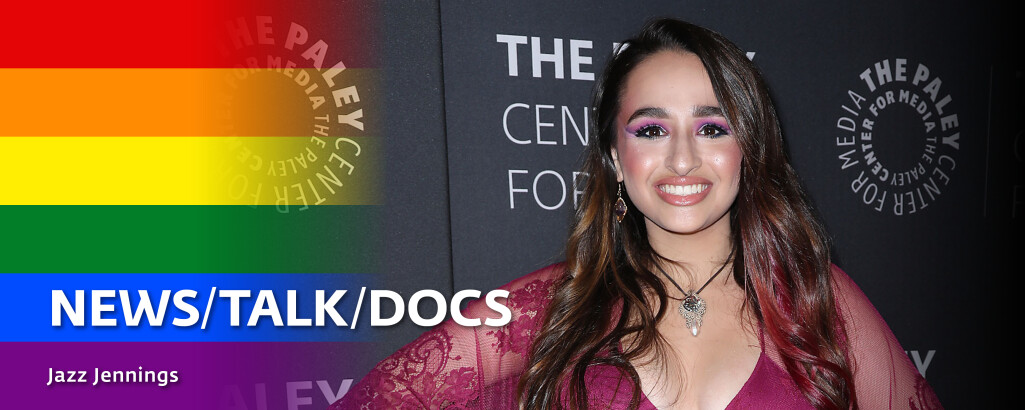 Many of the most significant moments that have helped our society to evolve and understand LGBTQ+ life have been captured by TV news, talk shows, and documentaries. Shows from Donahue to An American Family to The Real World were at the forefront in sharing LGBTQ+ stories and making the lives of LGBTQ+ individuals present in our television landscape. Documentaries including The Celluloid Closet and How to Survive a Plague have preserved pivotal eras of LGBTQ+ history for future generations to study.

Below is a timeline that includes some of the most important and iconic moments in the history of LGBTQ+ representation in news, talk shows, and documentaries.
Icons & Milestones
Considered by many to be the medium's first serious attempt to explore gay identities, the documentary The Rejected airs on San Francisco's KQED-TV on September 11, 1961, and later on other educational stations across the country.
On March 7, 1967, Mike Wallace hosts the CBS Reports episode "The Homosexuals," the first network news documentary on the topic. Reflecting the state of our society's point of view at the time, the program presented an unflattering and unsympathetic view of homosexual men. According to The Advocate, Wallace would later express regret over the program's tone, and even appeared at a 1995 Pride Month event at New York's Lighthouse Cinema to answer questions about it.
Though it will later be featured in numerous TV programs as a major milestone in the evolution of the LGBTQ+ movement, the Stonewall Riots in New York City's Greenwich Village are not extensively covered by local television when they happen in June 1969.
Considered by many to be television's first "reality series," PBS's groundbreaking documentary series An American Family (1973), chronicles the lives of a California-based family, the Louds, including their openly gay son Lance.
New York City public access television series The Emerald City premieres in 1976. Featuring such guests as John Waters, Larry Kramer, and David Hockney, it is hailed by The New York Times as "the world's first television show for gay men and women." 
In 1982, daytime talk show Donahue is among the first to tackle the AIDS crisis with activist Larry Kramer, cofounder of the Gay Men's Health Crisis, as a guest. 
Released in 1984, the documentary film Before Stonewall: The Making of a Gay and Lesbian Community reveals the struggles and indignities faced by the LGBTQ+ community before the gay rights movement of the seventies. This acclaimed documentary was distributed first in theaters, but was seen by more people on television.
In 1991, PBS airs Marlon Riggs's documentary Tongues Untied, which examines life for Black gay men in America, and sparks a national controversy.
Premiering in 1992 on PBS, In the Life is television's first gay and lesbian national newsmagazine program. Pioneering rock artist Lesley Gore ("It's My Party," "You Don't Own Me") begins hosting the series in 2004 and publicly comes out as lesbian. 
In 1994, the third season of MTV's The Real World depicts out gay cast member Pedro Zamora's struggle with AIDS. Zamora's commitment ceremony to Sean Sasser becomes the first same-sex ceremony on American television. Zamora, age 22, died the day after the season finale, and was memorialized in a video tribute from the White House by President Bill Clinton. 
Based on Vito Russo's influential book The Celluloid Closet, a 1995 HBO documentary film by Rob Epstein and Jeffrey Friedman explores how films have portrayed LGBTQ+ characters over the years. In 2013, GLAAD creates the "Vito Russo Test" to examine how LGBTQ+ characters are represented in film and TV.
In 1996, Univision's talk program El Show de Cristina, hosted by Cristina Saralegui, garners attention by including two same-sex wedding ceremonies in the show.
In 2003, Queer Eye for the Straight Guy premieres on Bravo, and becomes an instant pop culture sensation. The series, hosted by five gay male lifestyle experts, offered grooming, lifestyle, and food advice to the straight world during its five-season run. In 2017, Netflix revives the series as Queer Eye, and gains critical acclaim for its inclusive cast of "heroes."
The reality competition series RuPaul's Drag Race makes its debut on Logo TV in 2009, presenting the complex world of drag queens, and becomes the network's highest-rated show. The show goes on to win the Emmy Award for Outstanding Reality-Competition Program three years in a row, and inspires multiple spin-off programs that further help to increase representation for the transgender community.
In 2009, Andy Cohen becomes the first openly gay host of a national late-night talk show, Watch What Happens Live with Andy Cohen, creating a lighthearted atmosphere of diversity and inclusion. 
In 2012, David France's documentary How to Survive a Plague chronicles the early years of the AIDS epidemic and the efforts of activist groups fighting for government response, earning a Peabody Award and a GLAAD Media Award for Outstanding Documentary. 
In 2012, Wisconsin's Tammy Baldwin becomes the first openly gay person to be elected to the U.S. Senate. Her successful campaign is covered by cable and broadcast news programs and marked as a major milestone in LGBTQ+ progress.
Trailblazer Laverne Cox produces and hosts the 2014 MTV documentary Laverne Cox Presents the T Word about the lives of seven transgender youth. Cox wins a Daytime Emmy Award in Outstanding Special Class Special as executive producer, making her the first transgender woman to win a Daytime Emmy as an executive producer. The program also wins a Daytime Emmy, making it the first documentary about trans people to be so honored.
In 2015, TLC's unscripted series I Am Jazz explores the life of Jazz Jennings, a transgender girl and advocate in Florida.  Jazz becomes a national celebrity, serving as 2016 Grand Marshal in the New York City Pride March and becoming an icon in the ongoing conversation about trans youth.
In 2015, Olympic Gold Medalist and reality TV star Caitlyn Jenner discloses to ABC News's Diane Sawyer that she is transgender. The conversation is viewed by almost seventeen million people.
On June 26, 2015, TV news and social media cover the breaking news of the Supreme Court's historic decision Obergefell vs Hodges, which rules that the fundamental right to marry is guaranteed to same-sex couples by both the Due Process Clause and the Equal Protection Clause of the Fourteenth Amendment to the United States Constitution. 
In June 2016, the horrific shooting at Orlando's Pulse nightclub galvanizes popular support for the LGBTQ+ community. CNN's Anderson Cooper receives a GLAAD Award for his compassionate coverage of the shooting and its aftermath.
In 2016, entertainment industry icon Tyler Perry becomes a leading voice in calling for Georgia Governor Nathan Deal to veto a bill that would allow for LGBTQ+ discrimination. A few days later, Governor Deal vetoes the so-called religious freedom bill in a televised press conference. 
In 2016, Elliot Page and best friend Ian Daniel set off on a personal journey to explore LGBTQ+ culture around the world in Viceland's documentary series Gaycation. The critically acclaimed program received Emmy nominations for best Unstructured Reality Program in 2016 and 2017.
In 2017, miniseries When We Rise, created by Dustin Lance Black, dramatically chronicles the history of the LGBTQ+ movement following the Stonewall Riots.
In 2018, Univision host Luis Sandoval comes out in an emotional speech during a live broadcast on the popular morning show ¡Despierta América!
On April 14, 2019, former South Bend, Indiana Mayor Pete Buttigieg announces his campaign for the U.S. presidency, becoming the first out gay candidate to seek the nation's highest office. Television documents his pioneering run, including his victory in the 2020 Iowa Democratic Caucus, and in 2021 his confirmation as Secretary of Transportation.
In 2020, Apple TV+ premieres director Ryan White's documentary series Visible: Out on Television, which explores LGBTQ+ representation in media.
In 2020, Netflix premieres the documentary Disclosure, which examines the history of transgender representation in film and TV and its impact on the wider culture. A-list stars including Tracee Ellis Ross, Taylor Swift, Nicole Kidman, Charlize Theron, Ryan Reynolds, and others take to social media to raise awareness of the film.
P. S. Burn This Letter Please begins streaming on Discovery Plus in 2021, exploring the drag community in New York City more than sixty years ago through a box of letters discovered in 2014. 
In 2021, the FX docuseries Pride chronicles the most significant events in LGBTQ+ history, with each episode focusing on a different decade between the 1950s and 2000s. Among the events covered in the struggle for LGBTQ+ rights are the Lavender Scare, Stonewall, the AIDS crisis, and the battle for marriage equality.