Yabba-Dabba-Doo! A 70th Anniversary Salute to Hanna-Barbera
Curator Statement: Hanna-Barbera Turns 70
By David Bushman
Curator, Television
The team of William Hanna and Joseph Barbera, formed seventy years ago in the film animation department at MGM, moved into television in 1957 and quickly became one of the most influential forces in television cartoon programming. By pioneering new animation techniques and creating a pantheon of endearing and enduring characters, Hanna-Barbera dominated Saturday-morning programming throughout the sixties and the seventies, permanently altering the television landscape and enriching generations of children's lives.
Yabba-Dabba-Doo! A 70th Anniversary Salute to Hanna-Barbera CONTINUES...
– Curator Statement: Hanna-Barbera Turns 70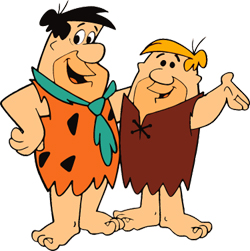 At MGM, Bill Hanna, an animation director with expert comedy timing, and Joe Barbera, a gifted storyteller, first made their mark on the cartoon industry by creating the Tom and Jerry series of short films. In 1957, with the film industry battered by recession—in no small part because of the rising popularity of television—MGM shut down its animation studio. Unemployed, Hanna and Barbera turned to television, creating a series of shorts starring two new characters, a cat-and-dog team called Ruff and Reddy, which aired initially as wraparounds for recycled movie cartoons (including Tom and Jerry).
To meet television's demand for fast, inexpensive production, Hanna and Barbera relied on a technique known as limited animation, which uses far fewer drawings to complete a cartoon. To compensate for the limited movement, the team emphasized distinctive voices, clever dialogue, sound effects, and comedic timing, and proceeded to create some of the most memorable characters—live or animated—in television history, including Huckleberry Hound (whose eponymous show was the first cartoon to capture an Emmy, for best children's program), Yogi Bear, Quick Draw McGraw, Top Cat, Scooby-Doo, Jonny Quest, Space Ghost, The Fantastic Four, Josie and the Pussycats, and Shazzan.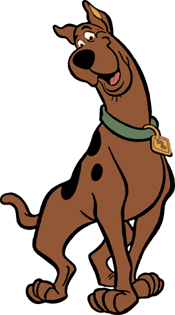 In 1960, when a survey revealed that many of Huckleberry Hound's biggest fans were adults, Hanna and Barbera created probably their most famous show, The Flintstones, the first cartoon series for prime-time television. A good-natured parody of contemporary suburban values— particularly consumerism—set in the Stone Age, The Flintstones was the first animated series to feature human characters in a sitcom setting and the first to transcend the six-to-seven-minutes-per-segment format. Buoyed by frequent celebrity guests (voices only, of course), The Flintstones attracted kids and adults alike, and clearly paved the way for such prime-time animation as The Simpsons and Family Guy. The Jetsons, a "space-age" counterpart, joined The Flintstones on ABC's prime-time lineup in 1962.
Hanna-Barbera's next runaway hit came in 1969 with Scooby-Doo, Where Are You!, launching a particularly gilded decade for the studio. However, by the mid-1980s, Hanna-Barbera's fortunes had declined, and in 1991, the studio—now owned by the financially wobbly Great American Broadcasting—was dealt to Turner Broadcasting, which, one year away from launching the Cartoon Network, was on the prowl for programming. The result was not only a new generation of viewers for Hanna-Barbera's classic programming, but also a shot in the arm for original production, as studio head Fred Seibert brought in a new crop of young, creatively inspired animators like Craig McCracken (The Powerpuff Girls), Genndy Tartakovsky (Dexter's Laboratory, Samurai Jack), Van Partible (Johnny Bravo), and Seth MacFarlane (who worked on Johnny Bravo and Dexter's Laboratory before leaving to create Family Guy for Fox). These and other young whippersnappers benefited from a program launched by Seibert and production head Buzz Potamkin, dubbed World Premiere Toons, a series of shorts providing up-and-coming animators with national exposure and experienced cartoonists a chance to experiment with new work.
Though both deceased, William Hanna and Joseph Barbera have left behind a powerful legacy, as visionaries who contributed to a revolution in TV animation and who—both through their own work and the work of those they inspired—enhanced the lives of generations of children. Yabba dabba do!
Characters & images TM & © 2009 Cartoon Network. A Time Warner Company. All Rights Reserved.