Hitchcock by Hitchcock
"We ought to put Hitch on the air."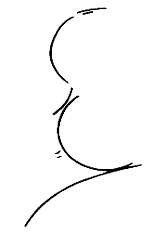 By the time Hitchcock arrived on television, in the fall of 1955, the type of New York-originated live drama that had inspired Rope was nearing its peak. Much of what was on in prime-time was increasingly being produced in Hollywood—shot and edited on film, the way movies were made. The man largely responsible for this westward shift was Lew Wasserman, president of MCA (Music Corporation of America), a formidable hydra that not only controlled half the talent in town, but had embraced the rival medium early on with a flourishing television wing, Revue Studios.
Hitchcock by Hitchcock CONTINUES...
– "We ought to put Hitch on the air."
Paley Overview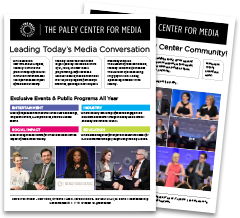 Clip from Alfred Hitchcock Presents: "Revenge"


"Revenge" (1955), the premiere episode of Alfred Hitchcock Presents, was conceived as a showcase for Hitchcock's latest protégé, Vera Miles. She plays a housewife whose fragile spirit is crushed by a sexual assault; meanwhile, her husband (Ralph Meeker) seeks revenge. Just out of the gate, and Hitchcock had already broken two rules of the newly formed Television Code: "sex crimes and abnormalities are generally unacceptable as program material" and "the presentation of murder or revenge as a motive for murder shall not be presented as justifiable."
Wasserman also happened to be Hitchcock's agent and close friend, and it was he who masterfully secured both a network time-slot and a sponsor on the promise that his client would serve as on-screen emcee, executive producer, and occasional director of what came to be known as Alfred Hitchcock Presents. With an array of other anthology shows—Suspense, The Web, Danger, Ford Theatre, Schlitz Playhouse—already having proved there to be an audience for half-hour tales of mystery, crime, and the seedy flipside of the American Dream, Hitchcock's entry to television seemed longed overdue.

To produce the show, Hitchcock set up Shamley Productions, named after his beloved English summer cottage, as an entity separate from his feature film enterprise. The day-to-day task of getting the show on the air was entrusted to long-time ally Joan Harrison (joined later by Norman Lloyd), whose responsibility it was to find and acquire taut suspense tales that "build to a surprise turn or twist at the end." It was this signature device that not only distinguished the series but also gave many viewers the misconception that Hitchcock personally helmed all of the episode himself.

It is no coincidence that the run of the series (1955-65) paralleled the creative zenith of Hitchcock's career as a filmmaker. By his own admission, the telefilms Hitchcock oversaw were "purer and with fewer concessions" than his features. "It is paradoxical, of course," he admitted to TV Guide, "but the movie people hedge you in with all sorts of artistic restrictions; whereas in television I can quite literally get away with murder." Television not only invigorated a director who had been making movies since before they had sound, but kept him keenly attuned to the expectations of his audience.

"I always regard the fact that we've got to outwit the audience to keep them with us," he said. "They're highly trained detectives . . . so, on our show, they're looking for flaws. We have to fool them." One can only assume that with Psycho, and its two jarring turns of plot, Hitchcock set out to perpetuate the ultimate hoax on a public soothingly weaned, via his television series, to await the usual "twist" ending.

"Hitchcock by Hitchcock" pages: 1 | 2 | 3 | 4 | 5 | 6 | 7 | 8