Paley Archive Screenings
February 7 & 8, 2015
February 14 & 15, 2015


Paley Archive Screenings
January 17 & 18, 2015
January 24 & 25, 2015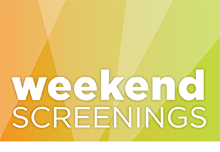 From the Paley Archive on the Big Screen in NY & LA, highlighting the most innovative, important, acclaimed, popular, and rare titles in our peerless collection of programming, organized by topics that are culturally/historically relevant or just too much fun to resist. And you haven't really experienced TV until you've seen it on a movie-size screen.



(for young'uns)
Beginning at 12:10 pm Every Weekend.




(for everyone)
Beginning at 2:00 pm Every Weekend.




FREE for Paley Members
Included with General Admission.
Visit Paley Center in NY
Visit Paley Center in LA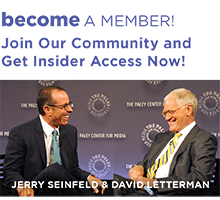 · Members get first ticketing to our public events
Plus:
· Special celebrity events
· Discounts on tickets
· Members-only VIP invites
Annual Membership starts at $75