Rowan & Martin's Laugh-In
So "In" It Had to Become "Out"
Rowan & Martin's Laugh-In made household names of its hosts; snagged a batch of Emmy Awards, including two in a row for Outstanding Musical or Variety Show and one for regular Arte Johnson; and ultimately gave the world a genuine movie star, Goldie Hawn, who went off to film Cactus Flower with Walter Matthau during a season hiatus and ended up winning the Academy Award for it.
Rowan & Martin's Laugh-In CONTINUES...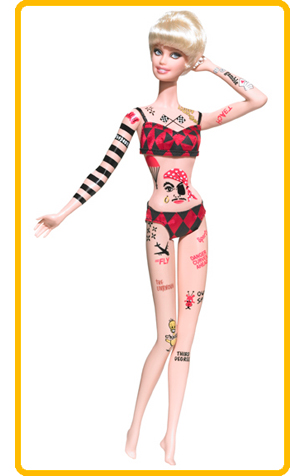 hile cast regular Henry Gibson would continue to act on a steady basis (in movies ranging from Nashville to The Blues Brothers to Magnolia) and Lily Tomlin proved herself the most genuinely inventive performer to spring from the series, becoming a revered and highly original voice in comedy, it is safe to say that Johnson, along with Buzzi, Worley, Sues, Carne, and Owens had peaked, having found the vehicle for which they'd be best remembered and forever associated. Rowan and Martin, who fought constant battles with Schlatter to ensure that their input remain an essential part of the series, eventually took over the producing reins in the final season, by which time all the good ideas seemed to have evaporated.

Inevitably, the trends Laugh-In had set caught up with the show and passed it by. For its first three seasons the series reigned supreme over the airwaves, becoming a cultural touchstone of its age in such a way that it came to represent the alternately tumultuous and freewheeling spirit of its time perhaps better than any other program in the medium. Once the seventies arrived and many of its cast favorites began jumping ship to seek greener pastures, the party atmosphere lost a lot of its energy, a predictability set in, and what had once broken formulas began to seem somewhat stale because its own patterns had become too familiar. So identified was the program with its first initial cast principals and with the late sixties, that many are surprised to be reminded that Laugh-In did not go off the air until May of 1973, with a lineup of regulars that only trivia experts can name. It was only the addition of Tomlin during the 1969–70 season that injected a much-needed shot of life into the proceedings, making her the one standout cast member from the "later" period. It is also fair to say that once the set designers opted along the way for a more subdued color scheme, forsaking the original backdrop that suggested a shower curtain punctuated by groovy sunbursts of color, the show lost part of its "love power" charm.
Laugh-In pages: 1 | 2 | 3 | 4 | 5 | 6 | 7 | 8 | 9
Photo credits: George Schlatter Productions