The Def Jam Generation
The Arrival of Hip-Hop Comedy on Television
By Claudia Calhoun
Guest Contributor
The 2009 New York Comedy Festival kicks off on November 3, and among its featured comedians are Mike Epps and Tracy Jordan, two of the large cohort of successful African-American comedians whose careers can be traced through HBO's Def Comedy Jam. Check out the Paley Center's own events in the festival.
On the first episode of Def Comedy Jam's 2006 reboot, host Mike Epps runs onto the stage, greets the crowd, shouts out to the DJ dropping beats from the balcony, and performs a short set that consists of loving insults aimed at crowd members who made unfortunate clothing choices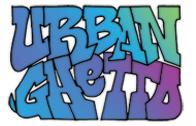 (on a jacket with orange trim: "I would love to go canoeing in that little vest right there"), a special welcome to the minorities in the crowd ("Lookit, white dude! What's goin' on, white dude!"), and observations on life in the urban ghetto (Epps swears he saw a guy walking a rat on a leash in Compton). After his opener, Epps introduces three comics, their short sets following in quick succession; and at the very close of the show, producer Russell Simmons comes onstage to thank the audience: "God bless you and good night."
The Def Jam Generation Continues...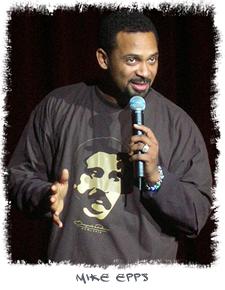 Just like old times. The broad strokes of Def Comedy Jam have not changed between its original run (1992–96) and its present resurrection: a hip-hop mogul presents black stand-up comedians telling profanity-laden race and sex jokes to black audiences for the consumption of a mixed-race television crowd. In the new times, none of this is a big deal; what is most notable about the current incarnation of Def Comedy Jam is that it is not notable at all.

But in the early '90s, Def Comedy Jam sought to bring black comedy and hip-hop together, and the show became part of the same contentious debates that rap music inspired. Among black audiences in particular, Def Comedy Jam inspired strong reactions. To some black audiences, the show's rawness and raucousness echoed racist caricatures of the past and resurrected regressive depictions of African-Americans on television. For other black viewers, and for comedians who appeared on the show, Def Comedy allowed them to express themselves and the reality of the world they knew in an authentic way. The show's irreverent attitude was the source of its appeal, the inspiration for its detractors, and an essential element that made Def Comedy Jam part of hip-hop culture.
"Def Jam Generation" pages: 1 | 2 | 3 | 4
About the Author
Claudia Calhoun is pursuing a PhD in American Studies and Film Studies at Yale University, where her research focuses on the history of popular media in the United States. Claudia was born into the hip-hop generation; her earliest memories include listening to Run-DMC's King of Rock on her dad's record player. She was not allowed to watch Def Comedy Jam.
Original music and custom typography by SpazeCraft One | smile@sohnup.com