Watching the Watchmen
Grim and Gritty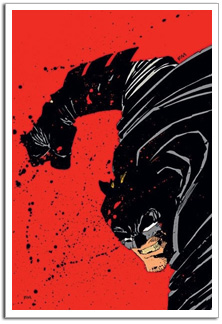 Watchmen caused a stir upon its release, as did the contemporary Frank Miller series The Dark Knight Returns, which posited an aged, possibly psychotic Batman re-contextualizing his mission in a terrifyingly chaotic and violent world on the verge of social collapse. Watchmen and DKR changed comics, proving a comic book could contain the thematic richness and ambiguity of legitimate literature and appeal to educated adult audiences.
(Read a Paley Center "Perspective on Media" about Batman.)
Unfortunately, to the oft-stated chagrin of Moore and Miller, their successes led to a so-called "grim and gritty" movement in comics that celebrated nihilist violence and abjectness for their own sake. Equally objectionable were the grossly gratuitous depictions of black leather, stubble, and smoking.

Coincidentally, the film version of Watchmen is directed by Zack Snyder, who previously demonstrated his chops on another adult-themed comics adaptation: 300, by none other than Frank Miller.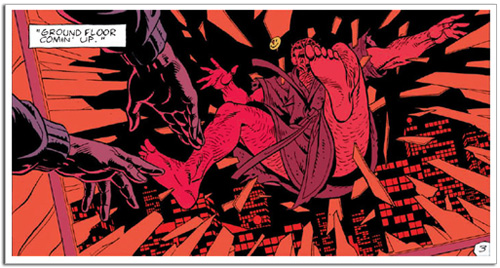 "The Paley Center Watches the Watchmen" pages: 1 | 2 | 3 | 4 | 5 | 6
Photo credits: (upper right) The Dark Knight Returns and (bottom) Watchmen: © 1986 DC Comics
Watching the Watchmen CONTINUES...
Comic Book Characters on TV
In conjunction with the release of the blockbuster film adaptation of the graphic novel series Watchmen, The Paley Center for Media in Los Angeles will screen a variety of television adaptations of comic book heroes during the month of March including Superman, the Incredible Hulk, Batman, Fantastic Four, Wonder Woman, X-Men, and Justice League. Screenings start at 3:00 pm daily March 1 to 29.