Watching the Watchmen
More Moore
Alan Moore's contributions to the comic book medium are vast and wildly varying in tone and style. The following is a short list of Moore's more accessible superhero-oriented work likely to appeal to new Watchmen fans.
Watching the Watchmen CONTINUES...
Comic Book Characters on TV
In conjunction with the release of the blockbuster film adaptation of the graphic novel series Watchmen, The Paley Center for Media in Los Angeles will screen a variety of television adaptations of comic book heroes during the month of March including Superman, the Incredible Hulk, Batman, Fantastic Four, Wonder Woman, X-Men, and Justice League. Screenings start at 3:00 pm daily March 1 to 29.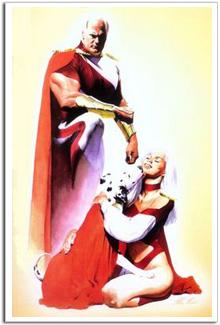 Supreme
As light and high-spirited as Watchmen is dark and nihilistic, Supreme finds Moore performing his deconstructionist magic on the Superman mythos, simultaneously celebrating and poking fun at its exuberant ridiculousness.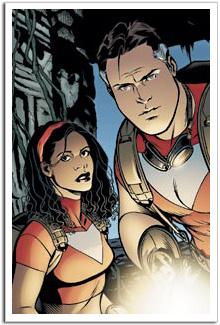 America's Best Comics
Moore's pocket universe abounds with clever archetypal riffs, including the Doc Savage-esque Tom Strong (pictured here) and the Spirit-like Greyshirt. Good, ripping yarns, bursting with cool ideas and the pure, simple fun lacking in many contemporary comics.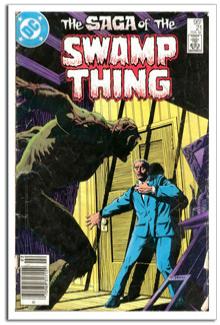 Swamp Thing
Moore made his bones in the US with his run on the unloved second-stringer Swamp Thing, amping up the creepy atmosphere and writing unexpected, evocative stories that expanded the idea of what might be possible in the comic book form.
"The Paley Center Watches the Watchmen" pages: 1 | 2 | 3 | 4 | 5 | 6
Photo credits—Supreme drawing by Alex Ross: Checker Book Publishing Group; Tom Strong: ™ & © AMERICA'S BEST COMICS, L.L.C. All Rights Reserved.; Swamp Thing: ™ and © DC Comics