Watching the Watchmen
Watchmen's Legacy
Watchmen's influence on comics and comic book culture can't be overstated—its self-aware, adult sensibility has become so pervasive that it's difficult to list titles that haven't adopted it—but some noteworthy projects have paid more direct tribute to Moore's and Gibbons's series.
Watching the Watchmen CONTINUES...
Comic Book Characters on TV
In conjunction with the release of the blockbuster film adaptation of the graphic novel series Watchmen, The Paley Center for Media in Los Angeles will screen a variety of television adaptations of comic book heroes during the month of March including Superman, the Incredible Hulk, Batman, Fantastic Four, Wonder Woman, X-Men, and Justice League. Screenings start at 3:00 pm daily March 1 to 29.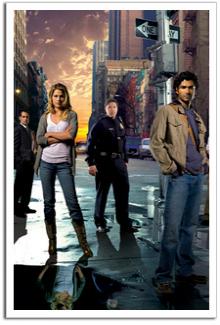 Heroes
The NBC series makes the "superheroes in the real world" trope its bread and butter, and its apocalyptic dread and ambivalent, morally ambiguous characters are essentially direct quotations.
[Related Media: Watch a clip from the Heroes panel at PALEYFEST07.]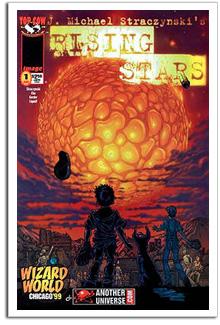 Rising Stars
J. Michael Straczynski, eminent science-fiction/fantasy writer and creator of the TV series Babylon 5, penned this 1999 Watchmen-esque series about a strange race of super people struggling to exist in a mundane world and their troubled relationship with mainstream society.
Squadron Supreme
Like the Watchmen, the Squadron originated as a thinly disguised version of an established stable of heroes—in this case, the Justice League of America. In the mid-80s, writer Mark Gruenwald began an epic story arc in which the Squadron decides to adopt a more proactive role in bettering society and set out to completely eliminate crime, disease, and other social ills. The result is corruption, worldwide chaos, and famine. The heroes had failed us once again.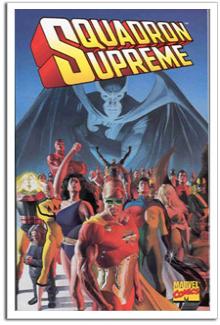 In 2006, Rising Stars' Straczynski rebooted the Squadron, again rooting them in a realistic world. This time, the heroes are employed by the government as an elite strike force, secretly carrying out extremely questionable foreign policy in a series that crackles with contemporary political relevancy.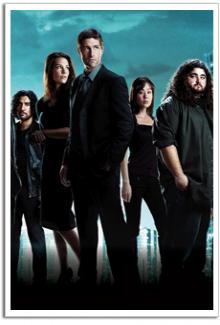 Lost
This epic, byzantine mystery that has captivated television audiences is steeped in comic book sensibility: acclaimed comics author Brian K. Vaughan (Ex Machina, Y: The Last Man) is a principal writer for the series, and cocreator Damon Lindelof has often spoken of his reverence for Watchmen, and cites it as a key influence on the drama's intricate, flashback-heavy narrative structure. Conspiracies, portents of doomsday, manipulative geniuses with hidden agendas, radical shifts in point of view…the family resemblance is striking.
[Related Media: Read the results of our recent Lost poll, and watch a video clip about our Lost Saturday event.]
"The Paley Center Watches the Watchmen" pages: 1 | 2 | 3 | 4 | 5 | 6 
Photo credits—Heroes: © NBC Universal, Inc.;  Rising Stars: Image Comics/Top Cow Productions; Squadron Supreme: ™ and © 2009 Marvel Characters, Inc. All rights reserved.; Lost: ABC