Sports
Black athletes have been inspirational figures, and symbols of our society, since the earliest days of television. Olympic champion Jesse Owens, heavyweight boxing champ Joe Louis, and baseball legend Jackie Robinson, who integrated baseball as commercial TV was being launched, were among the most notable icons in the medium's early days. Television also provided Black athletes with an unrivaled platform to express their viewpoints, including Muhammad Ali's opposition to the Vietnam War, Olympians Tommie Smith and John Carlos's Olympic Black Power salute, WNBA star Maya Moore advocating reform in the justice system, and athletes at every level of every sport protesting the killing of George Floyd, Breonna Taylor, and other Black Americans in 2020. Black sportscasters and commentators, including Stuart Scott, Stephen A, Smith, Charles Barkley, and Jemele Hill have brought a style, grace, and swagger to reporting, becoming an indelible part of American sports culture.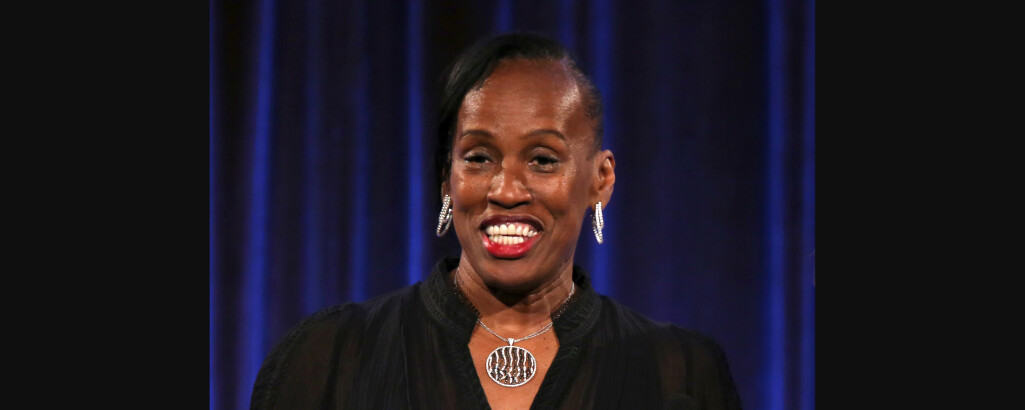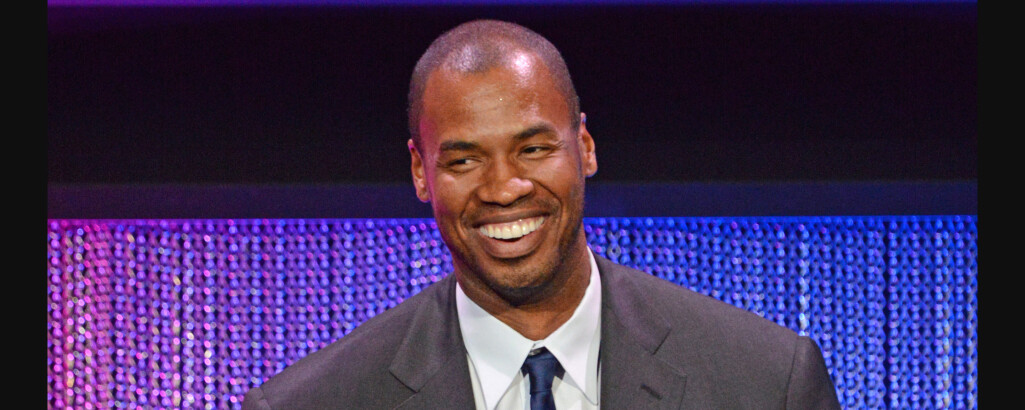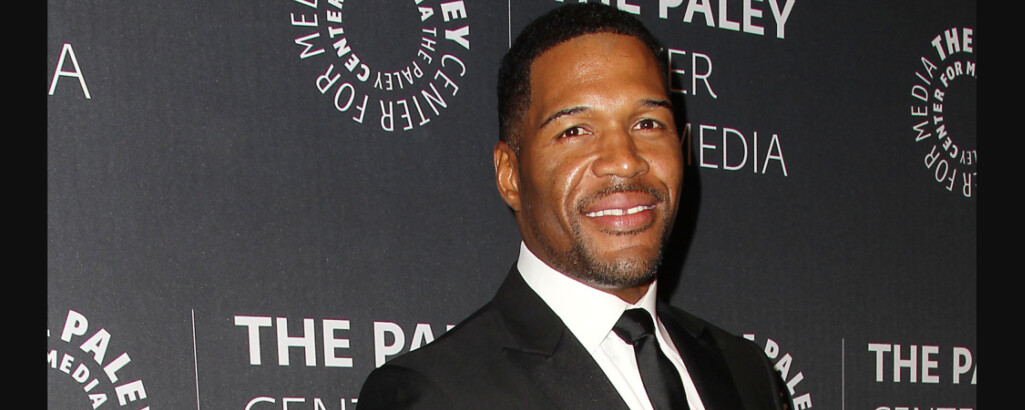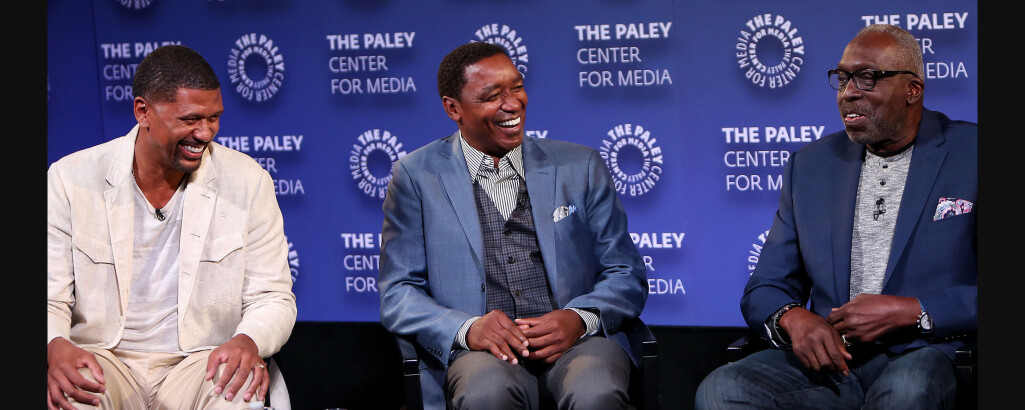 Icons & Milestones
In 1946, Kenny Washington, who played college football at UCLA with Jackie Robinson, is the first Black player to sign a contract in the modern era with an NFL team, the Los Angeles Rams. He and other pro football pioneers including Bobby Marshall and Fritz Pollard of the NFL are profiled in the 2014 Epix documentary Forgotten Four: The Integration of Pro Football.
After first integrating Major League Baseball in 1947, Jackie Robinson later becomes the first Black sports commentator on television.
On October 31, 1950, Earl Lloyd is the first Black player in the NBA, taking the court for the Washington Capitols. Lloyd is the subject of a 2018 documentary The First to Do It: The Life and Times of Earl Lloyd.
In 1957, tennis great Althea Gibson becomes the first Black player to win Wimbledon and then the United States Nationals, winning them both again in 1958. Gibson is also an accomplished golfer and has a successful recording career, including an appearance on The Ed Sullivan Show to perform "Jelly Roll Blues."
In 1958, Willie O'Ree is the first Black NHL player, skating with the Boston Bruins. O'Ree's life story is told in the 2019 documentary Willie: How the Descendant of Escaped Slaves Changed Hockey Forever.
Wilma Rudolph is the first woman to win three Gold medals in the 1960 Olympic Games. Following her Olympic victories, she becomes a well-known TV figure, appearing on a variety of TV shows, including To Tell the Truth and The Ed Sullivan Show.
After recovering from a serious automobile accident, Rafer Johnson wins an exhausting decathlon at the 1960 Olympic Games in Rome. Johnson would later light the Olympic cauldron at the 1984 Games in Los Angeles. Johnson was also a movie actor and sportscaster, serving as an NBC commentator for the 1964 Olympics.
Muhammad Ali defeats Sonny Liston in 1964 to become Heavyweight Champion of the World, a title he would regain two more times.

Throughout his unprecedented career, Ali remains a fixture on American television, appearing on numerous talk shows, entertaining with his poetry and discussing such serious issues as

C

ivil

R

ights and his opposition to the Vietnam War. For decades, the power of television helped make Ali among the most recognized athlete in the world.

Boston Celtic

s

legend Bill Russell wins eleven NBA championships in thirteen years, and is considered one of the greatest team players in any sport. Beyond his success as a player and later NBA coach, Russell utilizes the medium of television to speak out against his opposition to the Vietnam War, fight racial injustice

,

and even hosts

Saturday Night Live

on November 3, 1979.
In a game that would have profound social impact, the all-Black basketball team of Texas Western University defeats the all-white team of Kentucky for the 1966 NCAA championship. The game was originally broadcast by Sports Network Inc., which assembled a group of local stations around the country. A remastered version of this historic championship was aired by ESPN in 2016 to commemorate its fiftieth anniversary.
In 1968, Arthur Ashe is the first Black man to win a Grand Slam tournament. After his spectacular tennis career, Ashe becomes a distinguished author and sports commentator for ABC Sports. Ashe also utilized the medium of television to combat apartheid in South Africa and to make the startling revelation in a televised 1992 press conference that he had been diagnosed with HIV resulting from a blood transfusion.
Tommie Smith and John Carlos—1968 Olympic medalists in the 200 meters—raise their fists in a Black Power salute during the playing of the National Anthem to protest racial discrimination in America. Their protest is seen around the world on television, and later examined in the 1999 HBO documentary

Fists of Freedom: The Story of the '68 Summer Games

.
In 1971, the friendship between Chicago Bears running back legend Gale Sayers and teammate Brian Piccolo, played by Billy Dee Williams and James Caan, respectively, is adapted into one of the most successful television movies of all time, the now iconic Brian's Song.
In 1978, Jayne Kennedy replaces Phyllis George on CBS's NFL Today, becoming the first Black woman to host a network sports telecast.
In 1984, legendary goaltender Grant Fuhr becomes the first Black player to win the Stanley Cup as a member of the Edmonton Oilers. He later becomes the first Black player to enter the Hockey Hall of Fame.
Doug Williams becomes the first Black quarterback to start in a Super Bowl, earning MVP honors as Washington defeats the Denver Broncos in Super Bowl XXII on January 31, 1988.
On October 3, 1989, Raiders' Hall of Fame offensive tackle Art Shell is named the team's head coach, making him the first Black head coach in the NFL's modern era. He leads the Raiders until 1994, and later returns to coach the team in 2006.
ESPN's Stuart Scott was one of the most influential sportscasters for younger viewers, known for catchphrases including "Boo-Yah!" and "Just call him butter 'cause he's on a roll." His tragic death in 2015 is felt deeply across sports and television, where he was praised for his bravery and his pivotal role in changing the voice of sports media.
Serena Williams is the only tennis player, male or female, to win ten Grand Slam titles in two different decades. Her personal and professional journey is captured in the 2018 HBO Sports documentary Being Serena.
On February 4, 2007, Tony Dungy becomes the first Black head coach to lead his team to a Super Bowl win when his Indianapolis Colts defeat the Chicago Bears in Super Bowl XLI.
In 2007, popular ESPN personality Stephen A. Smith makes his acting debut on General Hospital, leading to a recurring role as Brick.
In 2011, Jemele Hill and Michael Smith begins the podcast His & Hers, leading to a television series on ESPN2. In 2017, the duo also cohosted the 6:00 pm edition of SportsCenter.
In 2011, NBA on TNT's Charles Barkley becomes the first Black basketball commentator to win the Emmy for Best Studio Analyst. He won his fourth such Emmy in 2020.
In 2013, P. K. Subban of the Montreal Canadians is the first Black hockey player to win the Norris Trophy as the NHL's best defenseman. In 2020, Subban became host of the quiz show NHL Hat Trick Trivia, seen on a variety of sports networks, including NBCSN, Sportsnet, and the NHL Network.
In 2013, Brooklyn Nets Center Jason Collins becomes the first active player in a major team sport to come out as openly gay.
After a successful college basketball career at Harvard, James Brown has become one of the most celebrated broadcasters in sports TV. He has hosted FOX NFL Sunday (1994-2005), NHL on FOX (1994–98); The NFL Today on CBS (2006-Present) and Inside the NFL on Showtime (2008-Present). His voice also appeared on 2001 edition of EA Sports' Madden NFL video game.
Simone Biles is America's most decorated female gymnast, having received thirty Olympic and World Championship medals, the most recent at the 2019 Stuttgart World Championship. Her life, often filled with struggles, was made into a 2018 Lifetime television movie The Simone Biles Story: Courage to Soar.
In April 2020, ESPN and Netflix's ten-part documentary series The Last Dance premieres to ratings success and critical acclaim. The series tells the story of NBA legend Michael Jordan, including the Chicago Bulls run of six NBA titles between 1991 and 1998.
In August 2020, the NBA's Milwaukee Bucks decline to take the court for game five of their first-round playoff series in response to the shooting of a Black Wisconsin man named James Blake. As a result, the entire slate of televised NBA playoff games is postponed by three days, and athletes across Major League Baseball, Major League Soccer, the WNBA, and professional tennis staged their own subsequent protests in support.

One of America's most respected and beloved and influential heroes, Henry Aaron passed away on January 22, 2021, at the age of 86. His career was witnessed by millions of television viewers, from his 1957 World Series championship with the Milwaukee Braves to his fabled breaking of Babe Ruth's home run record in 1974, which remains among sports' all-time most recognized moments on TV. Aaron's records as a hitter are among the most impressive in the history of the game. He remains the all-time leader in RBIs (2,297) and second in home runs (755). His consistency and longevity enabled him to hit at least thirty home runs in fifteen different seasons, and over forty in a single season in 1957, and then again in 1973. Aaron's impact on our society went far beyond his achievements on the field, as his chase to surpass Ruth record made him the target of racist threats and an icon for Black Americans and all those who support equality in our society. Rob Manfred, Commissioner of Major League Baseball, stated: "His monumental achievements as a player were surpassed only by his dignity and integrity as a person. Hank symbolized the very best of our game, and his all-around excellence provided Americans and fans across the world with an example to which to aspire."

© THE PALEY CENTER FOR MEDIA ‣ Background image by Freepik.com