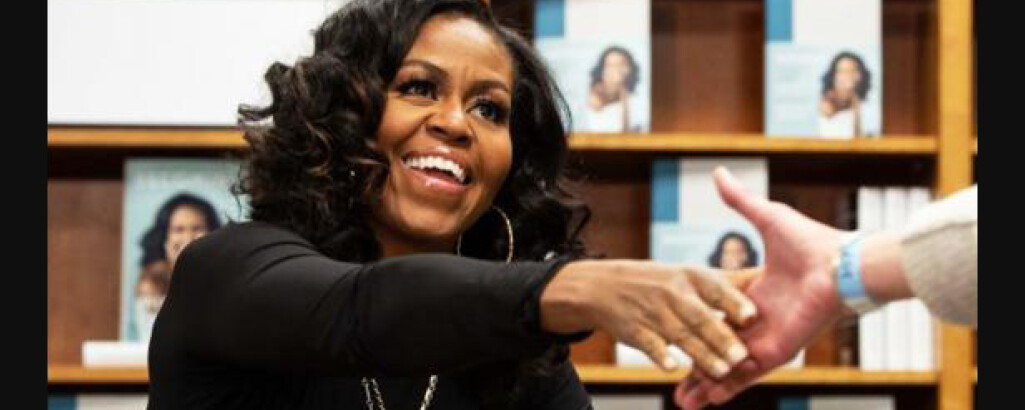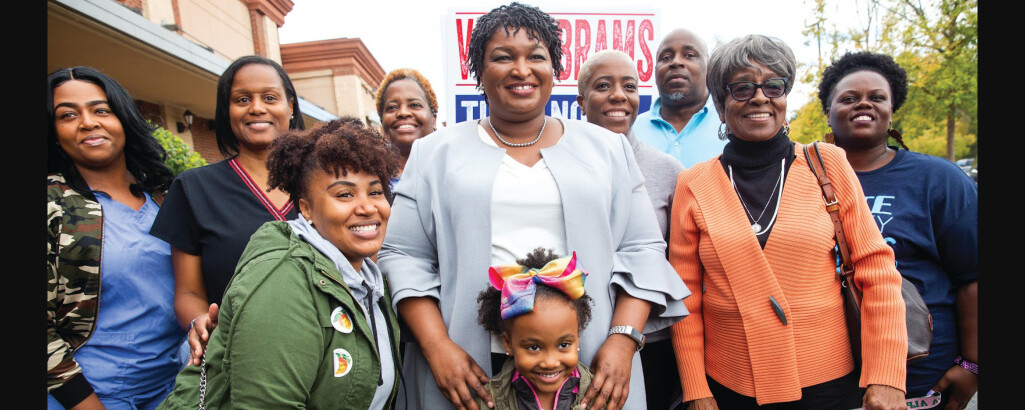 Making History: Black Women in Government and Politics on TV
Tens of millions watched on TV when Kamala Harris broke through as the first woman of color to become Vice President of the United States, and her success sheds new light on the incredible legacy of Black women at all levels of American politics during the television age.
The medium has documented their journey, from early vice presidential and presidential candidates Charlotta Spears Bass, Charlene Mitchell, and Representative Shirley Chisholm to icons such as Former First Lady Michelle Obama, Former Secretary of State Condoleezza Rice, and Former UN Ambassador Susan Rice. The accomplishments of the current wave of Black women shaping American politics like Stacey Abrams, Former Representative Mia Love, Atlanta Mayor Keisha Lance Bottoms, Representative Val Demings, and others are also celebrated.
In addition to elected officials, this spotlight includes many of the Black women who have worked as key political strategists, such as Donna Brazile, who was the first Black woman to manage a major party presidential campaign, and Symone Sanders, who served as a senior advisor to the Biden/Harris 2020 Presidential campaign and is now Vice President Kamala Harris's chief spokesperson, and others.
This spotlight will celebrate the bold leadership and important contributions of many of those prominent and influential Black women who have blazed a trail, whether as pioneering candidates, influential office holders, and government officials, or other highly visible roles, these women have impacted and inspired our nation.
Icons & Milestones
A leader of the early civil rights movement, Charlotta Spears Bass runs for Vice President in 1952 on the Progressive Party ticket, becoming the first Black woman VP candidate. Bass is also among first Black women to own and operate a newspaper in the United States. Bass's story is told in the 2020 PBS series American Masters: Unladylike2020.
In 1968,

Charlene Mitchell

i

s

the first

Black

woman to

officially

run for president,

appearing

on the

ballot in

two states

as the Communist Party's candidate.

She was very active in th

e movement to free

Black Panther leader

Angela Davis in the early seventies, giving

radio interviews to show her support

.
In 1968, Shirley Chisholm

i

s

the first

B

lack

woman

elected

to the House of

Representatives, representing New York's twelf

th

Congressional District. Four years later,

in 1972,

Chisholm

bec

omes

the

first

B

lack politician

to run for a major party's nomination for president

in 1972

. She is the subject of the inspiring documentary,

Shirley Chisholm '72: Unbought and Unbossed

.

Her story is also told in the 2020 FX on Hulu limited series

Mrs. America

.
Representative Barbara Jordan becomes the first Black woman to deliver a keynote address at a national convention for a major party, speaking at the 1976 Democratic National Convention and garnering national attention for her speech which was described in a White House memo as "nearly the emotional highpoint" of the convention, and was covered by all three networks.
In 1999, Donna Brazile becomes the first Black woman to run a major presidential campaign when she is selected as campaign manager of Al Gore's bid for the presidency. Brazile later serves as a contributor to ABC News and CNN, before joining Fox News in 2019.
In 2000, Condoleezza Rice is named as President-elect George W. Bush's U.S. National Security Advisor, making her the first woman to hold that position. She goes on to become U.S. Secretary of State during Bush's second term, serving from 2005–09.
Mia Love, a Haitian American, is the first Black politician elected to Congress from Utah and the first Black woman elected to national office as a Republican. She served as the U.S. Representative for Utah's fourth congressional district from 2015–19. After leaving Congress, Love was a contributor to CNN.
According to CNN, Atlanta mayor Keisha Lance Bottoms "stepped into the national spotlight" on May 30, 2020, after she denounced the vandalism and chaos in her city following the murder of George Floyd.
California representative and chair of the Congressional Black Caucus, Karen Bass begins her journey in politics while volunteering for Bobby Kennedy's 1968 presidential campaign. Her interest in politics was sparked by watching the civil rights movement on television with her father

.

U.S.

Representative Val

Demings

(D-FL)

broke barriers in law enforcement, becoming Orlando's first woman Chief of Police in 2007, prior to being elected to the Congress.

In December 2020, her resolution calling

for increased

diversity

in

American media

was passed by the House.

Symone Sanders becomes the youngest national press secretary of a major presidential campaign at the age of twenty-five while working for U.S. Senator Bernie Sanders (D-VT) in 2015. After serving as an on-air political commentator for CNN, she is named Vice President-elect Kamala Harris's senior advisor and chief spokeswoman in November 2020.

In 2019, Congresswoman Maxine Waters of California ma

kes

history by becoming the first woman and first Black Chair of the House Financial Services Committee. Waters came to national prominence by talking to the media and public officials about the systemic causes of the 1992 riots in Los Angeles.

Former First Lady Michelle Obama's best-selling

memoir,

Becoming

,

is

adapted

into

a

2020 documentary on Netflix

. The

in

timate

pr

ofile

also

followed

Obama

on her book tour.

In 2020, Black Lives Matter activist and registered nurse Cori Bush is the first Black woman elected to the House of Representatives from Missouri. She was motivated to become involved in politics and media following the death of Michael Brown in Ferguson, Missouri, in 2014.
Former Georgia State Representative

and voting rights activist Stacey Abrams

'

s

run for governor of Georgia

, and her efforts to combat voter suppression, are featured in filmmakers Liz Garbus and Lisa Cortés 2020 Amazon Prime documentary

All In: The Fight for Democracy

.

© THE PALEY CENTER FOR MEDIA ‣ Background image by Freepik.com