Nikesh Arora
Chairman and CEO, Palo Alto Networks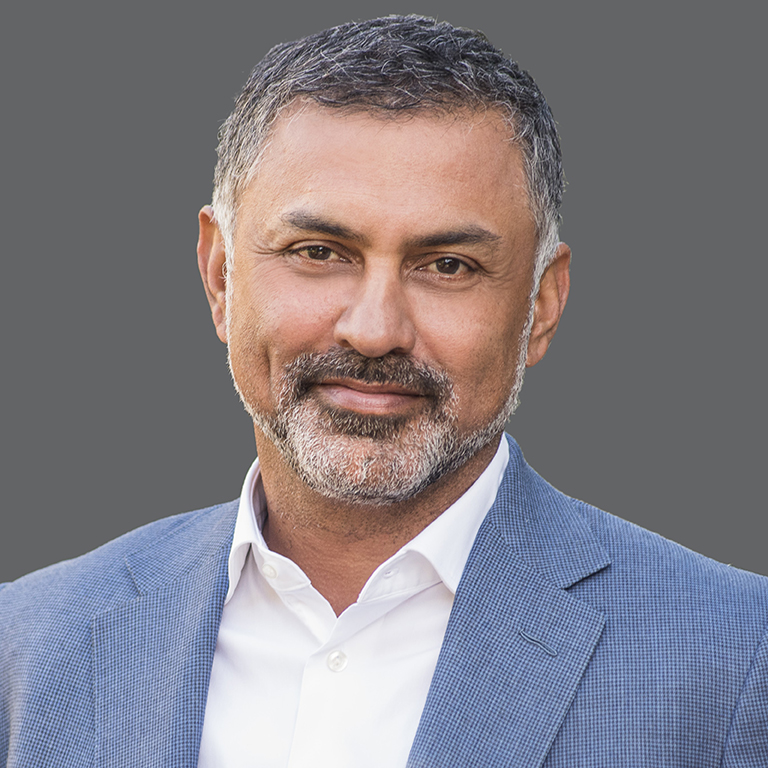 Nikesh Arora joined as chairman and CEO of Palo Alto Networks in June 2018. Before joining Palo Alto Networks, Nikesh served as president and chief operating officer of SoftBank Group Corp. Prior to that, he held a number of positions at Google, Inc. during a 10-year span, including senior vice president and chief business officer, president of global sales operations and business development, and president of Europe, the Middle East and Africa. Prior to joining Google, Nikesh held the role of chief marketing officer for the T-Mobile International Division of Deutsche Telekom AG. He was chief executive officer and founder of T-Motion PLC, which merged with T-Mobile International in 2002.
Nikesh serves on the board of Compagnie Financière Richemont S.A., a public Switzerland-based luxury goods holding company, and Tipping Point, a non-profit organization that fights poverty in the Bay Area. Previously, he served on the boards of SoftBank Group Corp., Sprint Corp., Colgate-Palmolive Inc. and Yahoo! Japan, among others. He holds an M.S. in Business Administration from Northeastern University, an M.S. in finance from Boston College and a B. Tech. in electrical engineering from the Institute of Technology at Banaras Hindu University.
David Baszucki
Founder & Chief Executive Officer, Roblox
David Baszucki is the founder and CEO of Roblox. Baszucki founded Roblox in 2004 with a mission to connect a billion people with optimism and civility, reimagining the way people come together. Roblox is now a publicly-traded company, guided by four core values: respect the community, we are responsible, take the long view, and get stuff done. Millions of people around the world connect, create and express themselves on Roblox every day. The Roblox platform has millions of 3D immersive experiences, all created by a global community of millions of creators.
The company has been widely recognized for its innovation and vision under Baszucki's leadership. TIME named Roblox one of the "100 Most Influential Companies," and it has been recognized by Fast Company for innovation on their "Most Innovative Companies" and "Most Innovative Companies in Gaming'' lists. Roblox was also recognized as an innovative workplace on Fast Company's "Best Workplaces for Innovators" list and for its technical innovations on Fast Company's "Innovation by Design" list.
Baszucki and his wife Jan Ellison Baszucki co-founded Baszucki Group to direct resources toward the greater good through mission-driven investments in mental health research, governance, environmental conservation and community projects.
Previously, Baszucki founded Knowledge Revolution, where he and his brother Greg Baszucki created "Interactive Physics," a leader in educational physics and mechanical design simulation software.
Baszucki is a member of the Board of Trustees at The Paley Center for Media, and holds numerous patents and awards. David graduated from Stanford University as a General Motors Scholar in Electrical Engineering.
Frank A. Bennack, Jr.
Executive Vice Chairman and Former CEO, Hearst
Chairman, The Paley Center for Media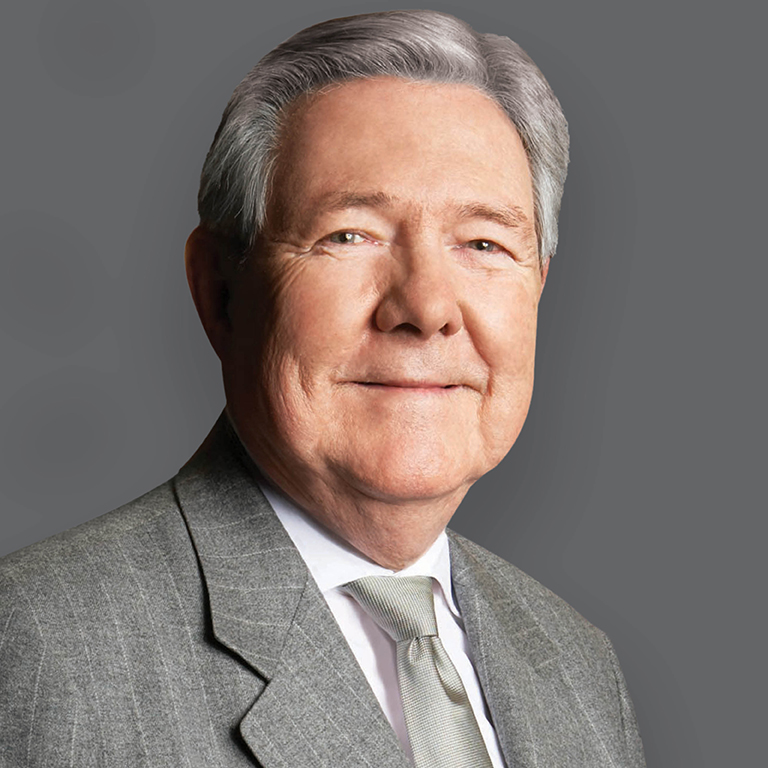 Frank A. Bennack Jr. is executive vice chairman of Hearst, one of the nation's largest private companies engaged in a broad range of publishing, broadcasting, cable networking and diversified media and information activities. He is also chairman of the company's executive committee, a director of Hearst and a trustee of the Hearst Family Trust, established under the will of William Randolph Hearst. In addition, he sits on a number of corporate committees and the Hearst Foundations board, where he has served for more than 25 years.
Bennack served as Hearst's CEO for more than 28 years. He directed the company through an unprecedented period of growth from when he began his first tenure as CEO in 1979 through June 2013, when he stepped down—increasing revenues 14 times and growing earnings more than 30 times, through investments, acquisitions and startups. Today, Hearst comprises some 360-plus businesses and 20,000 employees.
Under his leadership, the company launched three leading cable networks with its partner ABC (now the Walt Disney Company), A&E, HISTORY and Lifetime and invested in the ESPN family of networks, now in 190 countries and territories. On Bennack's watch, Hearst marched toward diversification and global expansion, including its nearly $1 billion acquisition in 2011 of Lagardère's 100 international titles outside of France, its purchase of healthcare information leader MCG and ownership of global ratings agency Fitch Group. Bennack was also instrumental in the decision to create what today is Hearst Television,Inc., one of the nation's largest non-network-owned television station groups, which operates 33 television stations. During his tenure, Hearst launched such magazines as Country Living, Food Network Magazine, HGTV Magazine, Marie Claire and O, The Oprah Magazine.
Bennack's operating talent and ability to envision and oversee transformation extend beyond his role at Hearst. His influence on corporate boards of directors—many lasting decades—has impacted the worlds of finance, at J.P. Morgan Chase and its predecessor companies Chemical Bank, Manufacturers Hanover and Chase; retail, as an outside director of Allied Stores, which became the modern-day Federated/Macy's Inc. and was the parent company of Brooks Brothers, Jordan Marsh, Stern's and Le Bon Marché; and pharmaceuticals, as a director of Wyeth, formerly American Home Products, which was acquired by Pfizer in 2009.
Bennack is currently a director of Ralph Lauren Corporation. He is chairman of Hearst Magazines UK, a wholly owned subsidiary of Hearst. Bennack is also a governor and chairman of NewYork-Presbyterian Hospital and its Healthcare System, a managing director of the Metropolitan Opera of New York, chairman emeritus of Lincoln Center for the Performing Arts and chairman of the Paley Center for Media (formerly the Museum of Television & Radio). He was the 1992–93 chairman of the Newspaper Association of America (formerly the American Newspaper Publishers Association).
Gary B. Bettman
Commissioner, National Hockey League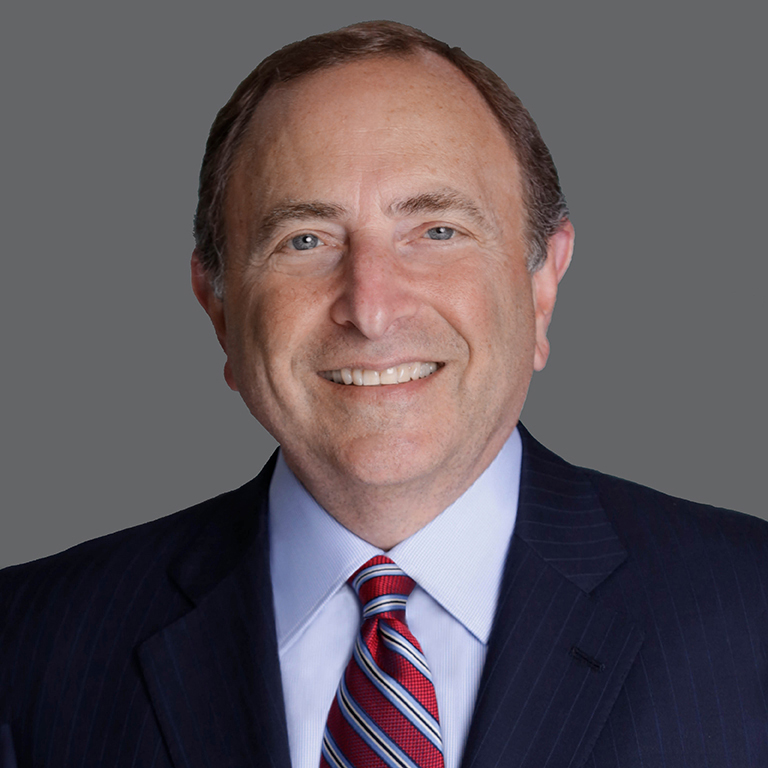 Gary Bettman has served the National Hockey League as Commissioner since February 1, 1993, and has guided the world's top professional hockey league through nearly three decades of growth and advancement on and off the ice. Record revenues, record attendance and numerous fan-friendly and community-minded initiatives are just a few examples of the ways Commissioner Bettman has brought the NHL to a broader audience, through more media platforms, than any time in League history. In recognition of his many contributions to the game, he was inducted into the Hockey Hall of Fame as a member of the Class of 2018.

By negotiating a long-term Collective Bargaining Agreement with the National Hockey League Players' Association (NHLPA) and long-term, multi-billion-dollar national broadcast rights agreements in the United States (NBC Sports, Walt Disney Company/ESPN and Warner Media/TurnerSports) and Canada (Rogers Communications) plus innovative digital rights agreements with Major League Baseball Advanced Media (MLBAM)/Disney Streaming Services and ESPN+, Commissioner Bettman has fostered unprecedented economic stability for the League's Member Clubs. League revenues have increased more than tenfold during Commissioner Bettman's tenure and franchise values have increased exponentially.

Amid the global pandemic, Commissioner Bettman worked with the NHLPA to extend the CBA — guaranteeing extended labor peace — and to craft a Return to Play plan that enabled the NHL to safely return to the ice, complete the 2019-20 season and award the Stanley Cup. The following year, with COVID restrictions still in place, Commissioner Bettman oversaw temporary realignment and deployment of a schedule that included exclusively intradivisional games that enabled the 2020-21 season to be played and the Stanley Cup to again be awarded.

On the ice, the NHL's competitive balance might be unrivaled in professional sports thanks to the strongest Collective Bargaining Agreement in sports. The refinement and the implementation of rules designed to accentuate the speed, skill and creativity of the players has resulted in an offensive renaissance and enabled younger players to thrive.

A calendar of innovative signature events — including iconic outdoor games (the NHL Winter Classic, the NHL Stadium Series and the Heritage Classic) — has driven fan engagement and sponsor participation to unprecedented levels. These achievements were recognized with three Sports Business Awards accorded by the Sports Business Journal and Sports Business Daily in 2014, with Commissioner Bettman being named Sports Executive of the Year; the NHL being named Sports League of the Year, and the 2014 Bridgestone NHL Winter Classic — which attracted a crowd of over 105,000 to the University of Michigan's "Big House" stadium on New Year's Day — being named Sports Event of the Year.

Advancements in the game under Commissioner Bettman include the implementation of overtime and the 'shootout,' which eliminate tied games during the regular season. The League's introduction of the two-referee system revolutionized hockey officiating around the world. Other innovations include the development and advancement of video review (since replicated by the National Football League, Major League Baseball and the National Basketball Association), emergency on-ice trauma care and elevation in the study of injuries.

In addition, Commissioner Bettman created the first Department of Player Safety in pro sports. The Department is entrusted with the continued consideration of suggesting proposed changes to rules and equipment that will make the game safer for the players. The NHL also was the first sports League to explain player supplementary discipline rulings in videos available to all through the League's digital outlets — an advancement that has been hailed throughout the sports world.

Commissioner Bettman has positioned the League to be at the forefront of technological advances that enhance fans' connections to the game. NHL Edge, the League's puck and player tracking technology, and the deployment this season of digitally-enhanced dasher boards are examples of the NHL using state-of-the-art tech innovations to drive storytelling and deliver for the League's rapidly-expanding roster of corporate partners.

Commissioner Bettman also has focused attention on the League's international makeup and appeal. NHL players stocked the rosters at five consecutive Olympic Winter Games, beginning in 1998 at Nagano, Japan, and the World Cup of Hockey tournament returned to the NHL calendar in September, 2016. As a further testament to the League's international appeal, NHL games are televised in more than 160 countries and covered on NHL.com in eight languages — Czech, Finnish, French, German, Russian, Slovak, Swedish and Spanish — in addition to English.

In keeping with the Commissioner's commitment to serving fans, the NHL Network provides viewers in the U.S. with original programming from the League's signature events as well as "NHL Now," a daily NHL talk/interview show; "NHL Tonight" and "NHL On The Fly," which provide game highlights and analysis every night of the season.

Charity, community service and diversity also have been at the forefront of Commissioner Bettman's tenure. Hockey Fights Cancer has raised millions in support of cancer research and awareness. Mr. Bettman also prioritized grass-roots initiatives that bring hockey to youngsters. These programs include "Hockey is for Everyone," a part of the NHL Foundation, the NHL's charitable and community relations organization and a major component of the League's youth hockey programming. In furtherance of "Hockey Is For Everyone," the NHL joined the Thurgood Marshall College Fund to fund a full four-year college scholarship for outstanding scholar-athletes from its inner-city hockey programs for at-risk youth.

In addition, the NHL in 2013 signed an historic partnership agreement with the "You Can Play Project" which is dedicated to ensuring equality, respect and safety for all athletes, without regard to sexual orientation. In 2014, the League received the International Role Model Award from the Equality Forum, a non-profit organization, the mission of which is to advance national and international lesbian, gay, bisexual and transgender civil rights through education.

NHL Green, another of Commissioner Bettman's initiatives, has been recognized widely for its support of environmental causes. NHL Green received the prestigious 2011 Sport for the Environment Award from the global Beyond Sport organization. The League also was celebrated for the establishment and success of the NHL Food Recovery Program, which recovers prepared but untouched food from all 30 NHL facilities, providing hundreds of thousands of meals to local shelters across North America while diverting hundreds of tons of food waste from landfill. NHL Green was named winner of the 2013 Communitas Award for Leadership in Ethical and Environmental Responsibility. NHL Green also released the 2014 NHL Environmental Sustainability Report, the first of its kind by a major professional sports League, which highlighted the numerous programs, benchmarks, and successes that have increased the League's overall sustainability. In 2014, the Green Sports Alliance, a non-profit organization with a mission to help sports teams, venues and Leagues enhance their environmental performance, honored the NHL with its Environmental Leadership Award.

A native of Queens, NY, Mr. Bettman also served 12 years with the National Basketball Association. Prior to that, he worked in the Proskauer Rose Goetz & Mendelsohn law firm.

Commissioner Bettman graduated from Cornell University and the New York University School of Law. He and his wife, Shelli, have three children — Lauren, Jordan, and Brittany — and seven grandchildren.
Mirko Bibic
President & Chief Executive Officer, BCE & Bell Canada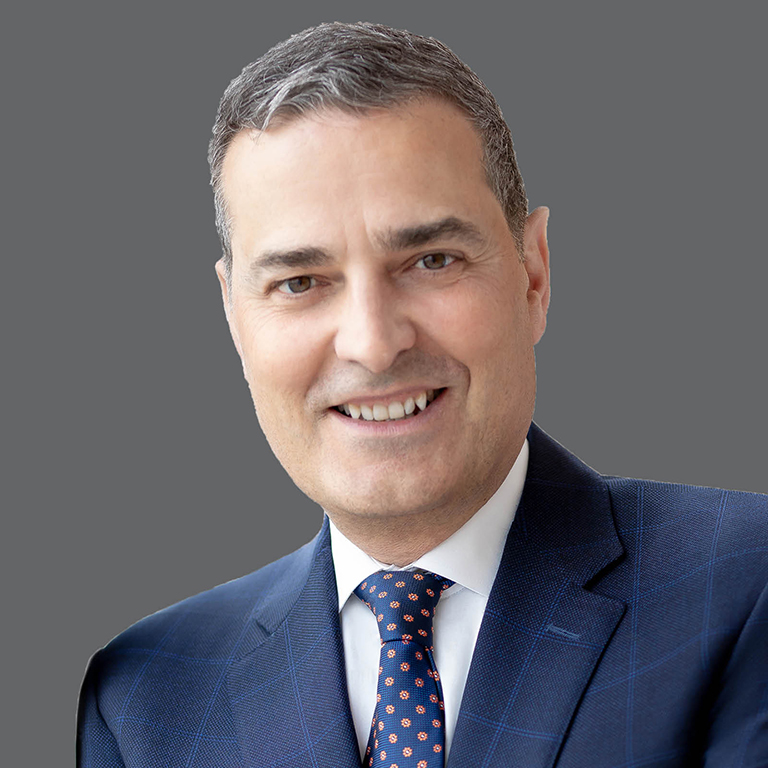 President and Chief Executive Officer of BCE and Bell Canada since January 2020, Mirko leads the Bell group of companies with a strategy focused on advancing how Canadians connect with each other and the world. Bell is Canada's largest communications company, providing advanced broadband wireless, TV, Internet, media and business communication services throughout the country. This includes Bell Media, Canada's leading content creation and media company with premier assets in television, radio, out-of-home advertising and digital platforms.
Mirko was previously Bell's Chief Operating Officer since October 2018, and also served as Executive Vice President, Corporate Development and as Chief Legal and Regulatory Officer.
Mirko joined Bell in 2004 as Senior Vice President, Regulatory and was named Canadian General Counsel of the Year in 2017. He holds a Bachelor of Commerce degree from McGill University and a Law degree from the University of Toronto, and serves on the boards of Royal Bank of Canada, Maple Leaf Sports & Entertainment and the Business Council of Canada. Born and raised in the Montréal area, Mirko is fluently bilingual.
Aryeh B. Bourkoff
Chairman and CEO, LionTree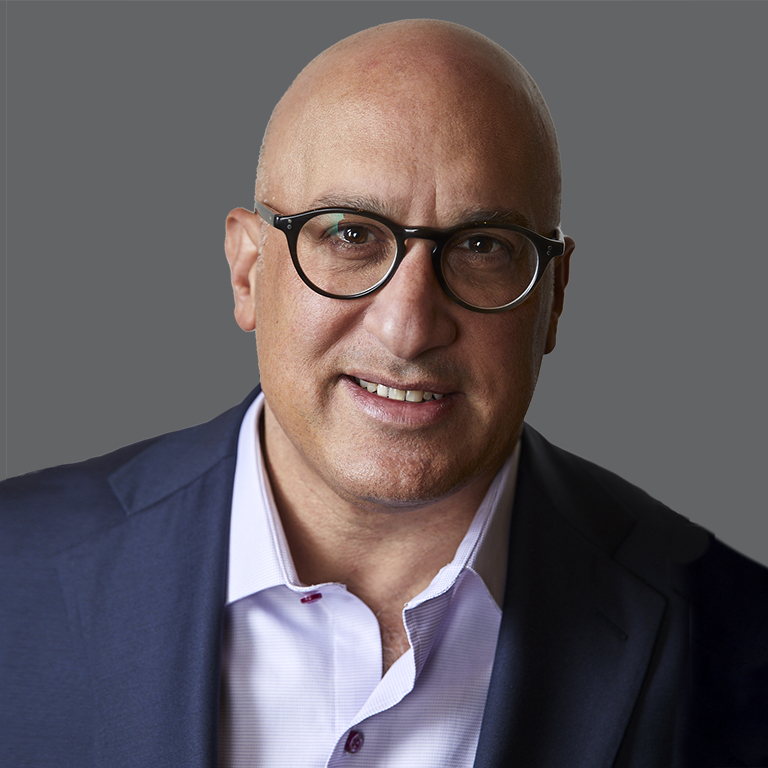 Aryeh B. Bourkoff is Chairman and CEO of LionTree, an independent merchant bank advising and investing in the evolution of the global digital economy.
Aryeh founded LionTree in 2012 to support the success and longevity of its relationships operating at the intersection of media and technology during a time of unprecedented disruption. Since then, LionTree has grown to meet the needs of an expanding range of classic and innovative industries around the world as they adapt and pivot for the future. Through its integrated product set spanning Advisory, Capital Markets and Asset Management, LionTree works in partnership with CEOs, creators and investors to build and shape businesses over the long-term, leveraging its thematic advice, strategic insights, capital resources, and connectivity. LionTree believes in the limitless potential that comes from bringing long-term capital together with ideas to unlock transformational growth and enduring value.
Aryeh is also the founder of Kindred Media, a digital media, advisory, and investment company powered by LionTree. He serves on the boards of Yahoo and Carnegie Hall and is a member of the Council on Foreign Relations, the Board of Trustees of The Paley Center for Media and the Royal Academy of Arts and is member emeritus of the New York Philanthropic Advisory Board of UNICEF and Lincoln Center's Business Advisory Council and Media & Entertainment Council. Additionally, he has produced several documentary films including "The Last Jews of Libya" and "Out of Print", both of which premiered at the Tribeca Film Festival.
Prior to founding LionTree, Aryeh spent 13 years at UBS, closing his tenure as Vice Chairman and Head of Americas Investment Banking. Before joining UBS, Aryeh was a high‐yield research analyst at CIBC World Markets and Smith Barney and ranked as the number one cable and satellite analyst by Institutional Investor for seven consecutive years.
Aryeh is a graduate of the University of California at San Diego and resides in New York City with his family.
Albert Bourla
Chairman and Chief Executive Officer, Pfizer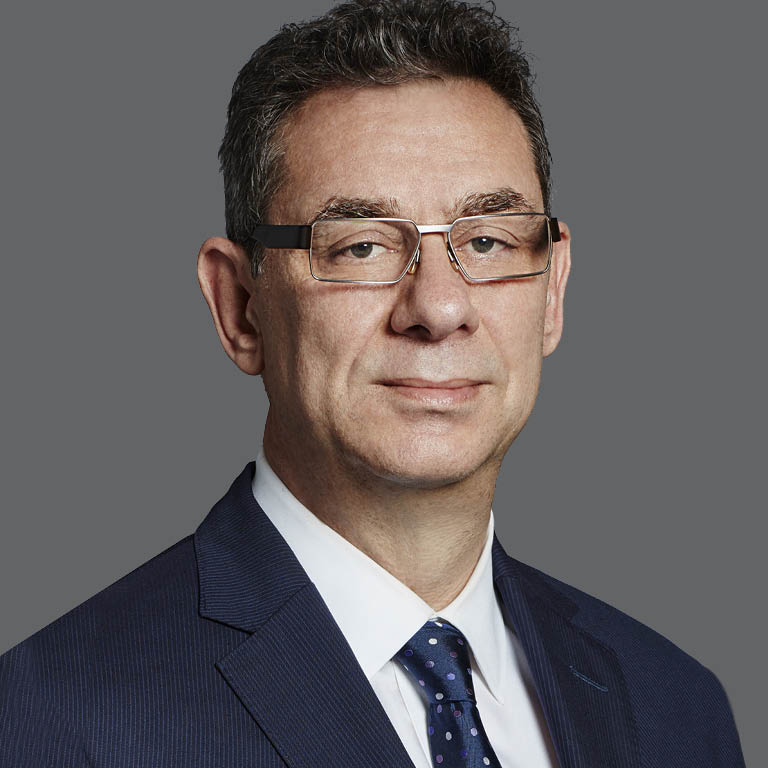 As Chairman and Chief Executive Officer, Albert Bourla leads Pfizer in its purpose, Breakthroughs that change patients' lives, with a focus on driving the scientific and commercial innovation needed to have a transformational impact on human health.
During his more than 25 years at Pfizer, Albert has built a diverse and successful career, holding several senior positions across a range of markets and disciplines. The global nature of his work – having lived and worked in eight different cities and led teams across five continents – has informed his understanding of the needs of patients and healthcare systems around the world and deepened his commitment to helping ensure equitable access to medicines and vaccines.
When he took the reins as CEO in January 2019, Albert accelerated Pfizer's transformation to become a more science-driven, innovative company – divesting its consumer and off-patent products businesses and dramatically increasing its R&D and digital innovation budgets. To create a culture in which the company's people and science could thrive, Albert and his leadership team established Pfizer's Purpose Blueprint, which included four core values: courage, excellence, equity and joy.
A powerful example of Pfizer's capabilities and culture was seen in the company's response to the COVID-19 pandemic. Refusing to accept public funding and instead investing more than $2 billion dollars at-risk, Albert inspired colleagues to deliver a safe and effective vaccine in just eight months – a process that typically take 8-10 years – without compromising quality or integrity. A year later, continuing to move at the speed of science, Pfizer delivered the first FDA-authorized oral antiviral treatment for COVID-19 by implementing the same sense of urgency and new ways of working that had made the vaccine program so successful. The company is now applying many of these "lightspeed" principles to projects across a wide range of therapeutic areas, including cancer, cardiovascular disease, inflammatory conditions and more.
Under Albert's leadership, Pfizer also has further strengthened its commitment to Environmental, Social and Governance (ESG) principles. This includes issuing the biopharmaceutical industry's first Sustainability Bond addressing capital investments in both environmental and social initiatives; launching the company's first ESG report; and completing an extensive priority issue assessment to confirm where and how Pfizer can have the greatest long-term impact.
Albert is a Doctor of Veterinary Medicine and holds a Ph.D. in the Biotechnology of Reproduction from the Veterinary School of Aristotle University. In January 2022, he was named the 2022 Genesis Prize Laureate in recognition of his leadership during the pandemic. In 2021, he was named CEO of the Year by CNN Business, included in Insider Magazine's Most Transformative CEOs list, and inducted into the Crain's New York Business 2021 Hall of Fame. That same year, he received the Appeal of Conscience Award in recognition of his extraordinary leadership in service of the global community and The Atlantic Council's Distinguished Business Leadership Award for his and Pfizer's work on the COVID-19 vaccine. He is on the executive committee of The Partnership for New York City, a vice president of the International Federation of Pharmaceutical Manufacturers & Associations, a director on multiple boards – Pfizer Inc., The Pfizer Foundation, PhRMA and Catalyst – and a Trustee of the United States Council for International Business. In addition, Albert is a member of the Council on Foreign Relations, the Business Roundtable, the Business Council and the New York City Mayor's Corporate Council.
Bob Chapek
CEO, The Walt Disney Company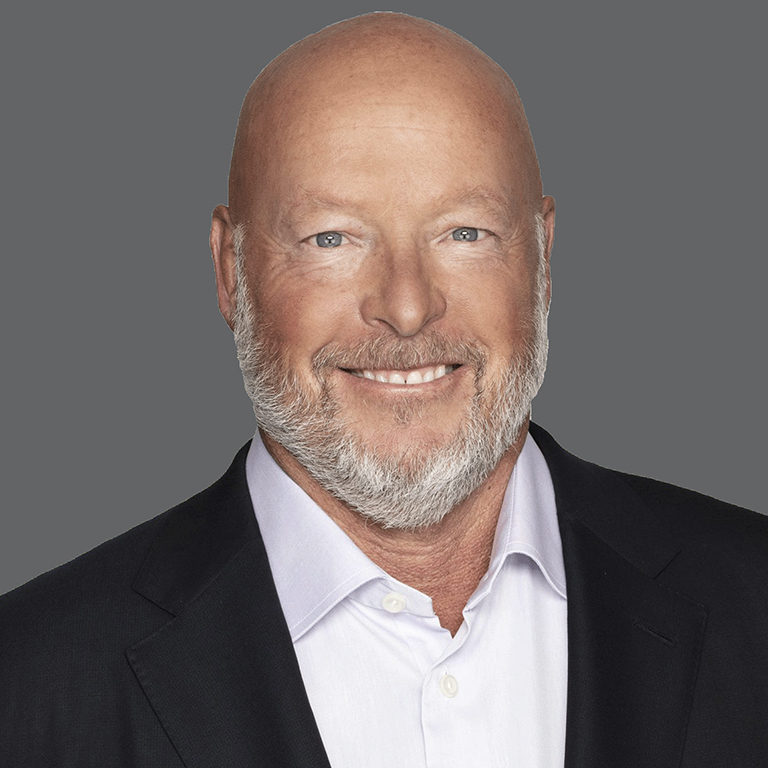 Bob Chapek is Chief Executive Officer of The Walt Disney Company, one of the world's largest media and entertainment companies and home to some of the most respected and beloved brands around the globe, including Disney, Pixar, Marvel, Star Wars, ESPN and National Geographic. Mr. Chapek assumed the role of CEO in February 2020and successfully led the Company through the global COVID-19 pandemic and the ongoing recovery.
Mr. Chapek's nearly three decades at Disney have been marked by growth and transformation. A visionary leader, he has championed using creativity and cutting-edge technology to drive expansion and improve the guest and consumer experience, developed and successfully implemented groundbreaking business models, and identified new revenue streams to achieve business objectives and sustain long-term growth.
Setting the stage for Disney's second century, Mr. Chapek established three fundamental pillars of his strategic vision as the Company's chief executive: storytelling excellence, innovation and audience focus. Under his leadership and executing against these priorities, the Company strategically realigned its media and entertainment divisions, streamlining and enhancing its best-in-class content production from its film studios, general entertainment brands, sports group and international creators, while centralizing distribution and commercialization activities; continued to expand the scale and global reach of its streaming services, Disney+, ESPN+, Hulu and Hotstar; made transformative changes to its parks and resorts worldwide, including improving the overall Guest experience with new tools to customize and personalize visits; and is leveraging new and innovative technologies to bring stories to life in more immersive and impactful ways.
Before becoming the 7th CEO in Disney's 100-year history, Mr. Chapek served as Chairman of Disney Parks, Experiences and Products since the segment's creation in 2018. Prior to that he was Chairman of Walt Disney Parks and Resorts since 2015. During his tenure, Disney Parks saw the largest investment and expansion in its sixty-year history, including the successful opening of Shanghai Disney Resort; nearly doubling the Disney Cruise Line fleet; introducing the most technologically advanced and immersive lands in the parks' history, Star Wars: Galaxy's Edge at Disneyland Resort and Walt Disney World Resort; the growth of Marvel-inspired attractions across the globe; and one of the most ambitious development projects at Disneyland Paris since the park first opened.
Mr. Chapek served previously as head of Disney Consumer Products, where he led a period of important transformation in the worlds of play, storytelling and learning; as president of Distribution for The Walt Disney Studios, where he managed the Company's film content distribution strategy across multiple platforms; and, as president of Walt Disney Studios Home Entertainment, where he led the organization to record-setting performances and played a key role in the commercialization of the Studio's film business.
Throughout his decades-long tenure at Disney, Mr. Chapek has made enhancing the employee experience a top priority, and he's driven initiatives and programs related to education, healthcare, childcare, diversity, equity and inclusion, veteran and active duty military appreciation, and workforce development. Mr. Chapek serves on the board of the Make-A-Wish Foundation and helps the organization leverage the power of Disney to make a difference in the lives of children with critical illnesses and their families.
Prior to joining Disney in 1993, Mr. Chapek worked in brand management at H.J. Heinz Company, and in advertising at J. Walter Thompson. He holds a degree in microbiology from Indiana University Bloomington, and received his MBA from Michigan State University.
Julia Chatterley
Anchor and Correspondent, CNN International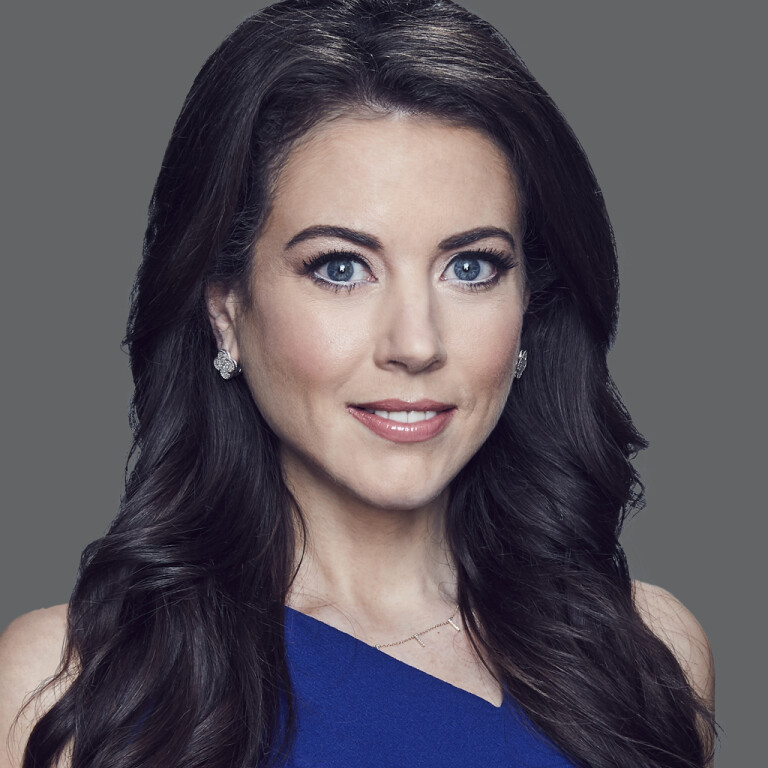 Julia Chatterley is an anchor and correspondent for CNN International based in New York. She anchors First Move with Julia Chatterley weekdays at 9am ET on CNN International.
Chatterley has been instrumental in CNN's coverage of many major global business stories including the Covid-19 pandemic and its impact on businesses, industries and economies around the world. She's also reported on the US-China trade relations, Brexit and from the World Economic Forum in Davos, Switzerland.
She also covers transformative technologies within the financial sector including global payments, the use of blockchain technology and digital assets like cryptocurrencies. She has interviewed key players like Ripple CEO Brad Garlinghouse, Calibra's chief economist Christian Catalini and Mu Changchun, the head of the digital currency research institute at the People's Bank of China, to discuss the impact of new technology and the need for better regulation.
Chatterley has also interviewed key current and former members of the Federal Reserve including former Chairman Alan Greenspan, St. Louis Fed President James Bullard and San Francisco Fed President Mary Daly in addition to many prominent economists and CEOs like Microsoft's Satya Nadella, Huawei's Chief Security Officer Andy Purdy, Delta CEO Ed Bastian, Emirates Airlines president Tim Clark, LinkedIn co-founder Reid Hoffman, Cisco's chairman and CEO Chuck Robbins.
Chatterley joined CNN from Bloomberg, where she hosted the daily Bloomberg Markets and What'd You Miss? shows, covering global politics, business and breaking news, as well as hosting discussion panels and live events.
A first-class honors graduate in Economics from the London School of Economics, Chatterley began her career in finance, working for Morgan Stanley in London. There she accumulated a breadth of knowledge in the company's Fixed Income division, including swaps trading, foreign exchange sales-trading and Securitized Products Research. She spent more than four year working with macro hedge funds on a cross-asset basis.
She left finance to embark on a broadcasting career at CNBC International, where she regularly co-anchored the network's Squawk Box and Street Signs programs and hosted special shows.
While there she covered global markets and breaking business news in addition to Eurogroup and EU leaders summits and ECB, G20, G7 and NATO meetings. She also reported on numerous elections including key Greek, Spanish and Italian votes, and has interviewed international heads of state and finance ministers.
Stephen F. Cooper
CEO, Warner Music Group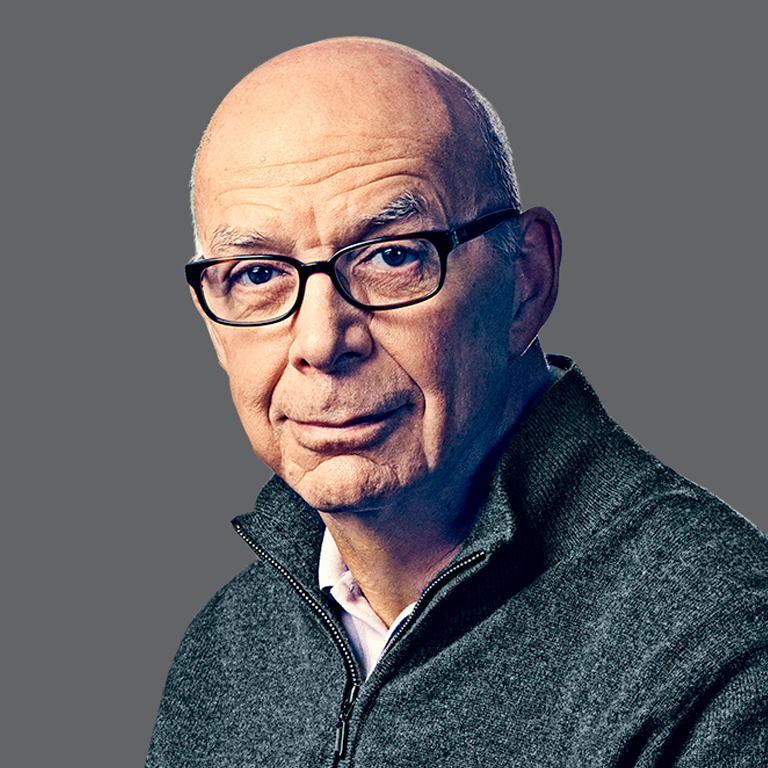 Stephen F. Cooper has been CEO and a Director of Warner Music Group since 2011, including leading the company through its IPO in June 2020. He's driven the transformation of the company in the streaming age, as well as overseeing its global expansion, digital diversification, and M&A strategy. Major moves have included the acquisition of music companies such as Parlophone Label Group, Gold Typhoon, Spinnin', Africori, and 300 Entertainment, the establishment of a Film & TV division called Warner Music Entertainment, and the growth of a network of direct-to-consumer destinations including EMP, HipHopDX, IMGN, Songkick, and UPROXX.
Cooper has over 40 years of experience as a business leader and has served as Chief Executive Officer of Metro-Goldwyn-Mayer, Inc.; Chief Executive Officer of Hawaiian Telcom; Executive Chairman of Blue Bird Corporation; Executive Chairman of Collins & Aikman Corporation; Chief Executive Officer of Krispy Kreme Doughnuts; Chief Executive Officer and Chief Restructuring Officer of Enron Corporation; and Chairman of the Restructuring Committee of LyondellBasell Industries.
Cooper received a B.A. from Occidental College and an M.B.A. from the University of Pennsylvania Wharton School of Business.
Jon Fortt
Co-Anchor, TechCheck, CNBC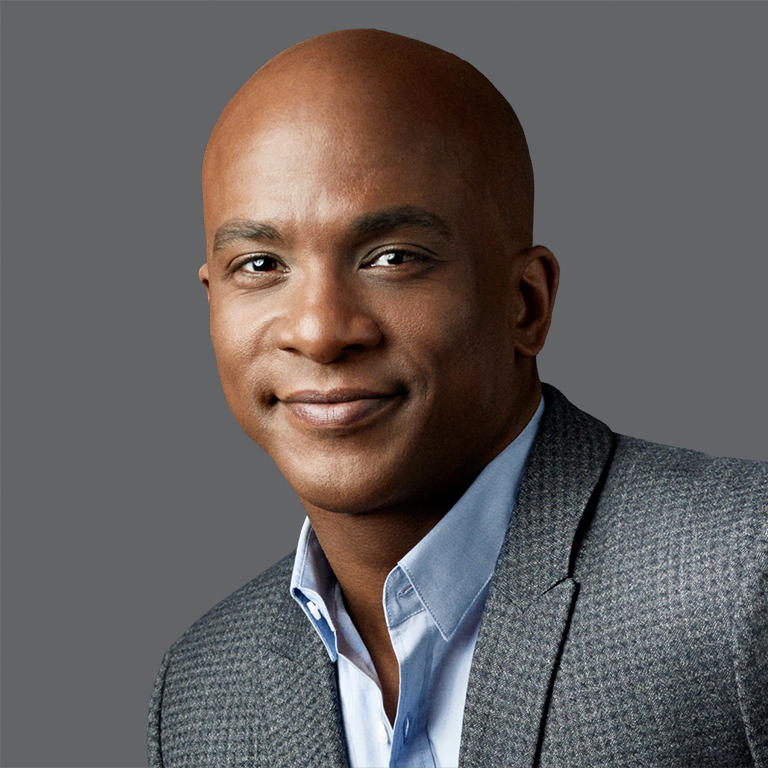 Jon Fortt is co-anchor of CNBC's bi-coastal tech-focused program "TechCheck" (M-F, 11AM-12PM ET/8AM-9AM PT); and creator of the weekly segments, "On the Other Hand" on "Squawk Box" and "Working Lunch" on "Power Lunch." Previously, he co-anchored CNBC's "Squawk Alley" and prior served as an on-air editor based at CNBC's global headquarters in Englewood Cliffs, N.J. Fortt joined CNBC as technology correspondent in July 2010, working from CNBC's Silicon Valley bureau where he covered the companies, start-ups and trends that are driving innovation in the industry.
Fortt is the creator of Fortt Knox (https://www.youtube.com/forttknox), a digital show he launched in 2016 that features in-depth 1:1 interviews with founders, CEOs and innovators. In 2020, he created The Black Experience in America: The Course (https://forttmedia.com), an online resource for exploring history and culture.
Fortt came to CNBC from Fortune magazine, where as a senior writer he covered both large technology companies— such as Cisco, Hewlett-Packard, and Microsoft—and trends, including cloud computing and the smartphone revolution. Before joining Fortune in 2007, Fortt was a senior editor at Business 2.0 magazine where he produced the "What Works" section. From 1999 to 2006, Fortt wrote and edited at the San Jose Mercury News, Silicon Valley's hometown newspaper. There he contributed to several efforts that won awards from the Society of American Business Editors and Writers.
Fortt graduated from DePauw University as a Media Fellow, with a B.A. in English.
Mike Fries
CEO, Liberty Global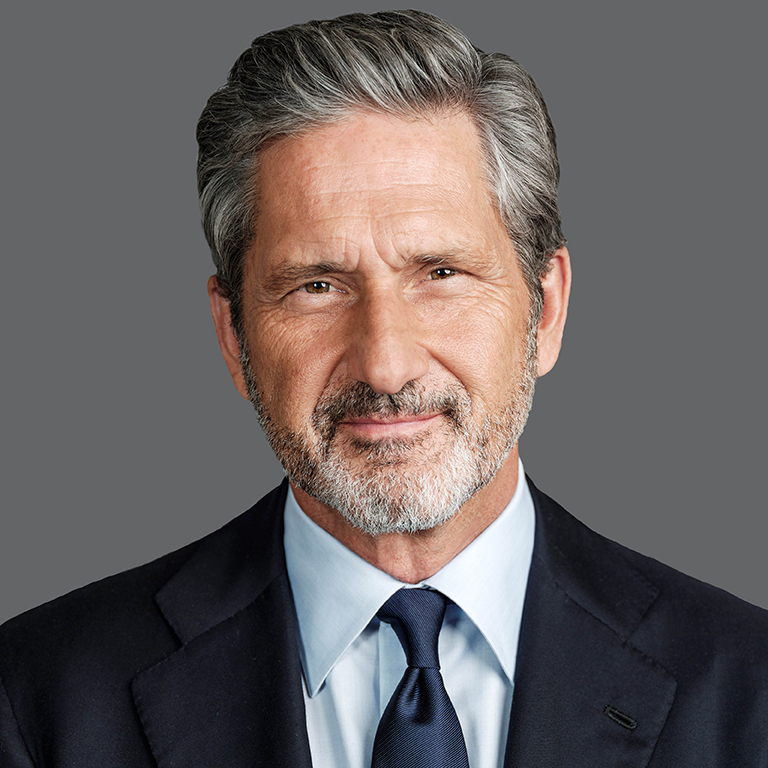 Leopoldo Gómez
President, Univision News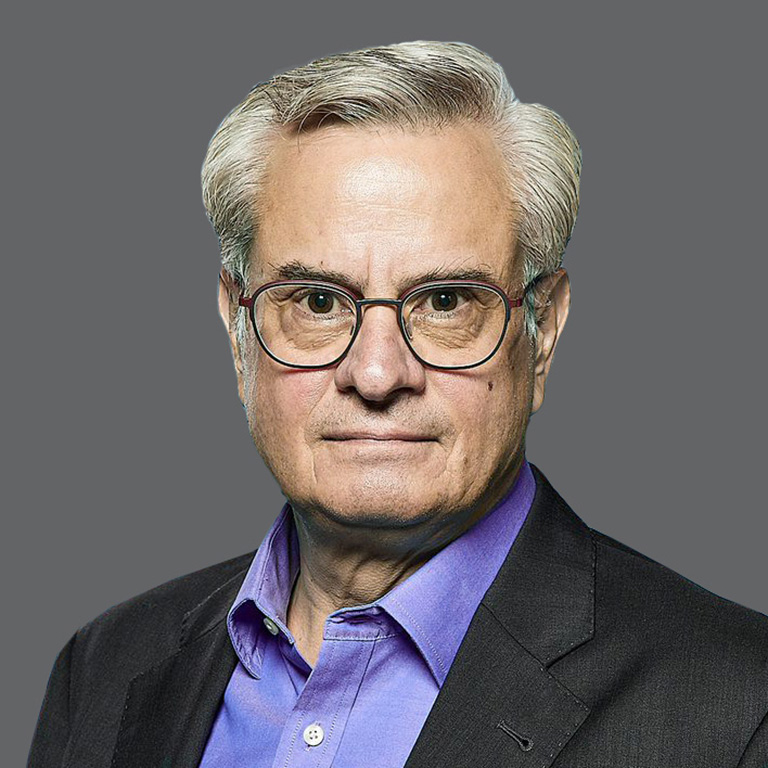 Leopoldo Gómez is the President of Univision News, the award-winning news division of TelevisaUnivision Inc., the world's leading Spanish-language content and media company. In this role, Gómez leads both Univision's news content on TV (the No. 1 Spanish-language network amongst U.S. Hispanics regardless of language) and its leading streaming channel on ViX: Noticias Univision 24/7. Both content providers are committed to informing one of the world's youngest and fastest growing demographic groups across all media platforms.
Prior to joining Univision, Gómez oversaw Noticieros Televisa of Grupo Televisa, where he led the company's news division with excellence and proven results with the No. 1 news shows in Mexico. His career in the media and journalism industry spans over more than 20 years and gives Gómez unique knowledge, know-how and sensitivity in the Spanish-language news market worldwide.
Leopoldo has a law degree from Anahuac University in Mexico and a doctorate in Government from Georgetown University. He has published articles on Mexican politics and communication in various specialized magazines such as the Journal of International Affairs, Foro Internacional, Nexos, y Política y Gobierno of the Center for Economic Research and Teaching (CIDE).
Gómez received the National Journalism Award twice: in 2004 for the series "México: la historia de su democracia", and in 2006 for the "Third Degree" a debate program which he moderated. He has also been awarded with the Ondas Iberoamericano Award for Radio and Television twice: in 2004 for the series "México: la historia de su democracia", and in 2012 for the historical television series of 13 episodes "El Encanto del Águila", a production which also received the King of Spain Journalism Award that same year.
Nathan Grayson
Reporter, The Washington Post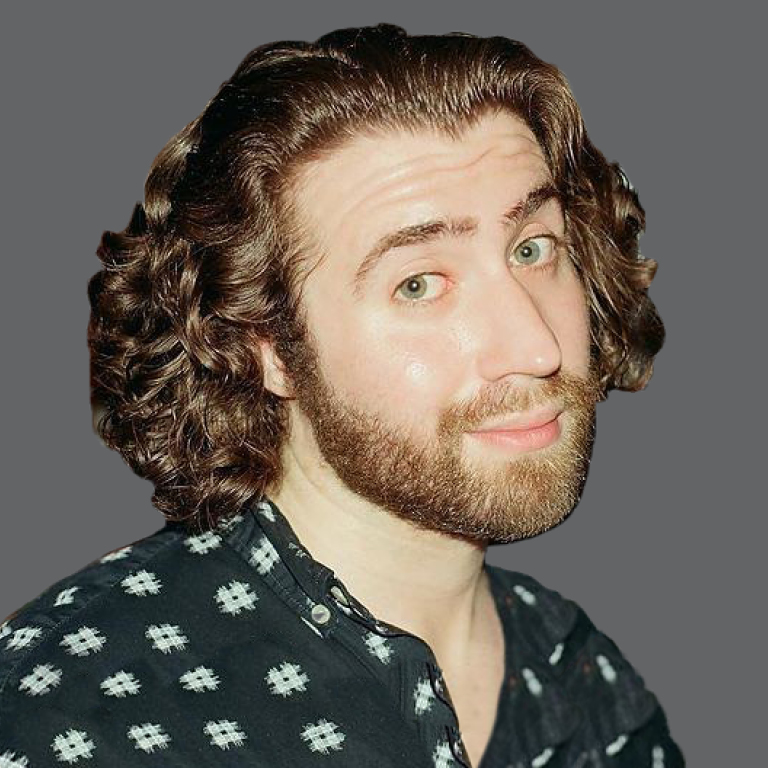 Nathan Grayson is a reporter at The Washington Post who focuses on video games and digital culture. With nearly 15 years of experience as a journalist under his belt, he's exhaustively covered numerous industry movers and shakers including Twitch, Activision Blizzard, and Valve. In 2024, he's set to release a still-untitled book about Twitch and livestreaming to be published by Simon & Schuster.
Richard Haass
President, Council on Foreign Relations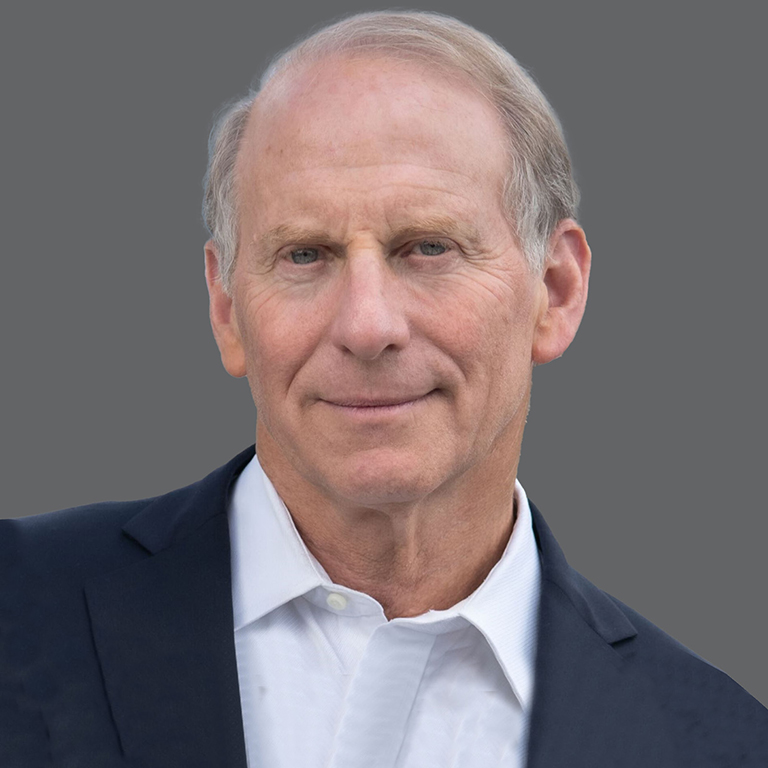 Dr. Richard Haass is a veteran diplomat, a prominent voice on American foreign policy, and an established leader of nonprofit institutions. He is in his nineteenth year as president of the Council on Foreign Relations, an independent, nonpartisan membership organization, think tank, publisher, and educational institution dedicated to being a resource to help people better understand the world and the foreign policy choices facing the United States and other countries.
In 2013, he served as the chair of the multiparty negotiations in Northern Ireland that provided the foundation for the 2014 Stormont House Agreement. For his efforts to promote peace and conflict resolution, he received the 2013 Tipperary International Peace Award.
From January 2001 to June 2003, Dr. Haass was director of policy planning for the Department of State, where he directed the policy planning staff and was a principal advisor to Secretary of State Colin Powell. Confirmed by the U.S. Senate to hold the rank of ambassador, Dr. Haass also served as U.S. coordinator for policy toward the future of Afghanistan and U.S. envoy to the Northern Ireland peace process.
Dr. Haass has extensive additional government experience. From 1989 to 1993, he was special assistant to President George H.W. Bush and senior director for Near East and South Asian affairs on the staff of the National Security Council. In 1991, Dr. Haass was awarded the Presidential Citizens Medal for his contributions to the development and articulation of U.S. policy during Operations Desert Shield and Desert Storm. Previously, he served in the Departments of State (1981–1985) and Defense (1979–1980), and was a legislative aide in the U.S. Senate.
A Rhodes Scholar, Dr. Haass holds a bachelor's degree from Oberlin College and master's and doctorate of philosophy degrees from Oxford University. He has also received numerous honorary degrees and was a member of the faculty of Harvard University's Kennedy School of Government and Hamilton College.
Dr. Haass is the author or editor of fourteen books on American foreign policy and one book on management. His latest book is The World: A Brief Introduction, published by Penguin Press.
Dr. Haass was born in Brooklyn, New York, and lives in New York City.
Affiliations:
Member, Board of Directors, Lazard
Member, Advisory Board, Cyrus Capital Partners
Member, Investment Committee, Safra Foundation
Consultant: Dataminr, Interos.ai, and percipient.ai
Sofia Hernandez
Global Head of Business Marketing, TikTok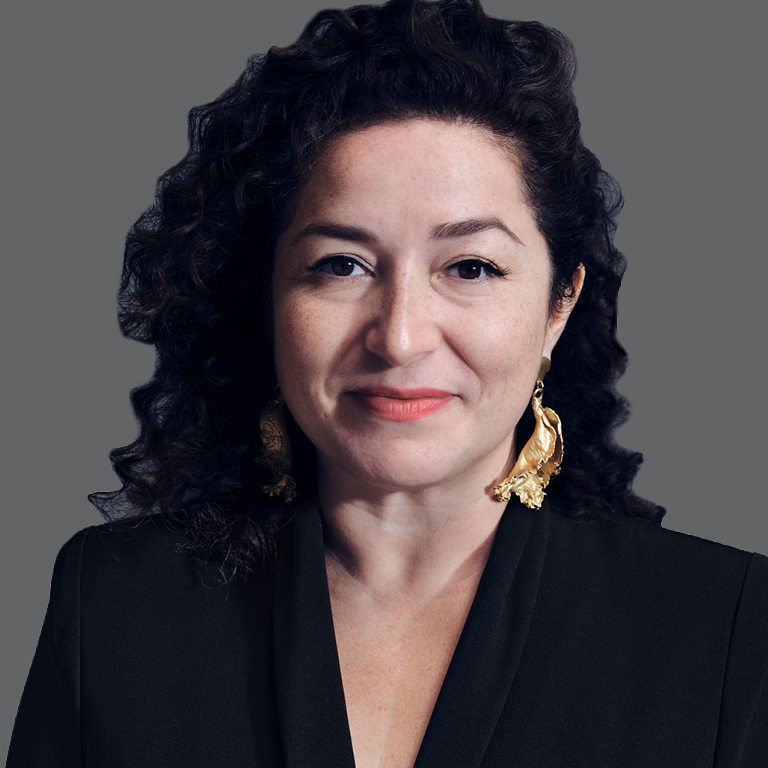 Sofia Hernandez is the Global Head of Business Marketing at TikTok, where she helps brands around the world tap into the power of TikTok by challenging them to build innovative marketing strategies that drive culture on and off the platform.
Prior to TikTok, Sofia was the Chief Client Officer at consumer insights platform Suzy where she was responsible for driving revenue retention and growth, informing the product roadmap, and ensuring the entire company was rooted in a 'customer first' approach. With over 18 years leading some of the most iconic global marketing campaigns for Fortune 500 companies including P&G, J&J, Netflix and Spotify, Sofia's passion for people and what makes them tick continues to fuel her keen understanding of how to drive successful connections between brands and the people that love them.
An activist at her core, Sofia recognizes her role as part of the 1% of Latina Executives in Tech and is committed to fostering inclusion in the tech industry by incorporating DEI into everything she touches--from a company's hiring practices to its advertising. Sofia is a passionate advocate for social justice and co-founded a unique apparel line, Black on Black BK, that's dedicated to spreading messages of equality and empowerment.
Alberto Ibargüen
President, John S. and James L. Knight Foundation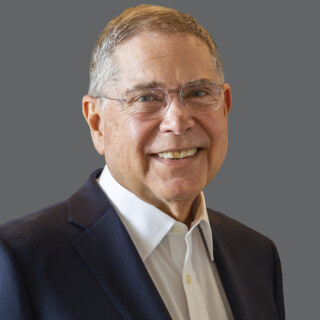 Alberto Ibargüen is president of the John S. and James L. Knight Foundation. The foundation promotes a more effective democracy in the United States through initiatives that support informed and engaged communities through grants in support of free expression, journalism, community engagement, arts and culture in community and research into the impact of media on trust and democracy.
Ibargüen is the former publisher of The Miami Herald and El Nuevo Herald. During his tenure, The Miami Herald won three Pulitzer Prizes and El Nuevo Herald won Spain's Ortega y Gasset Prize for excellence in Spanish language journalism. For his work to protect journalists in Latin America, he received a Maria Moors Cabot citation from Columbia University. He holds honorary degrees from several universities, including Wesleyan University and The George Washington University, is a Fellow of the American Academy of Arts & Sciences and a member of the American Philosophical Society.
He graduated from Wesleyan University and the University of Pennsylvania Law School. He served in the Peace Corps in Venezuela's Amazon Territory and in Colombia. He practiced law in Hartford, Connecticut, until he joined the Hartford Courant, then Newsday in New York, before moving to Miami.
He serves on the boards of the Paley Center for Media and the National Museum of the American Latino. He previously chaired the boards of PBS, the Newseum in Washington DC, the Florida Philharmonic Orchestra and the World Wide Web Foundation, founded by Web inventor Sir Tim Berners-Lee. He has served on the boards of other organizations, including Lincoln Center for the Performing Arts, Wesleyan University, Smith College, the Council on Foreign Relations, the Knight First Amendment Institute at Columbia University and ProPublica. He was a member of the boards of directors of PepsiCo, American Airlines, AOL and Norwegian Cruise Lines.
Michael E. Kassan
Founder and CEO, MediaLink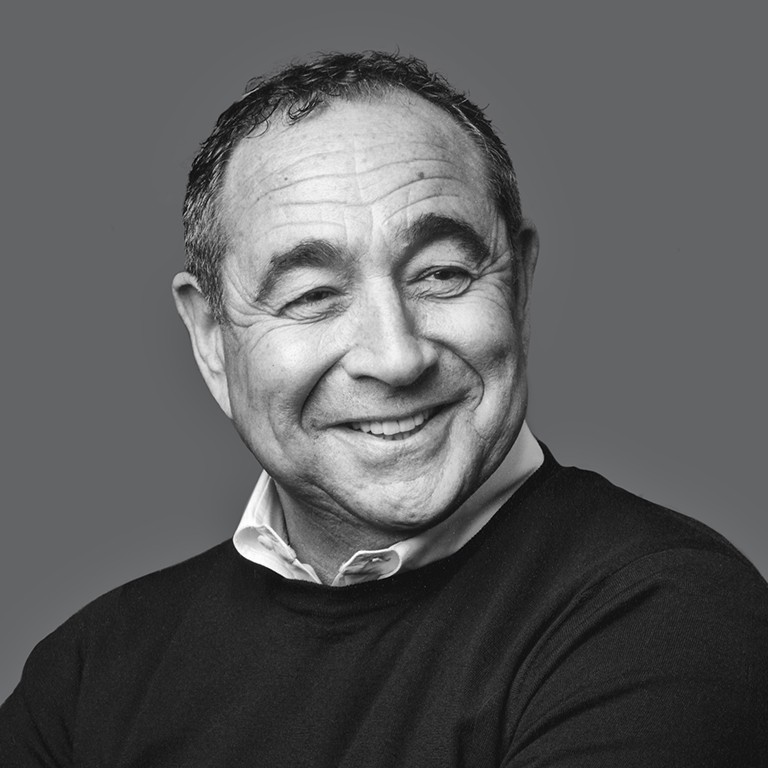 Michael E. Kassan is the founder and CEO of MediaLink, a leading strategic advisory firm. Described as the "ultimate power broker," he is a trusted advisor on speed dial with every major executive in the media, marketing, entertainment and technology C-Suite. They seek his insights and instruction for solving their most complex business challenges. Kassan and his global team of more than 180 specialists provide counsel for navigating the age of digital disruption in areas including: marketing transformation, data and technology solutions, growth strategy, private equity advisory, executive search and talent advisory, and entertainment and culture marketing. MediaLink is a part of UTA, which acquired the firm from Ascential pLc in 2021. In 2019, Kassan was inducted into the American Advertising Federation's Hall of Fame, which is considered the highest honor in advertising.
Kassan is known for his uncanny ability to see — and seize — opportunities across complementary industries and is often called upon as a keynote speaker and media commentator on the most pressing and provocative topics impacting the future of marketing. He has also been instrumental in redefining major tentpole events like CES, Cannes Lions, and Mobile World Congress for the greater marketing landscape.
Prior to founding MediaLink in 2003, Kassan was President/COO and Vice-Chairman of Initiative Media Worldwide, growing billings from $1.5 billion to over $10 billion. Before that, he was President and COO of International Video Entertainment (Artisan Entertainment). He has been named one of the top media executives in America by Ad Age and in 2018 was honored on Adweek's "Power 100" list and on Variety's index of the 500 most influential business leaders shaping the global entertainment industry. Michael has also been named to The Hollywood Reporter's "Silicon Beach 25" list of the most powerful digital players in L.A.
In addition, Kassan has served on the Board of the Hollywood Radio and Television Society, the Commission on California State Government Organization and Economy and the Cultural Affairs Commission — City of Los Angeles and has been Chairman of the State Senate Select Committee on the Entertainment Industry. Kassan is also a strong supporter of community and not-for-profit programs; he currently serves as Chair of the UJA-New York Marketing Communications Committee and is a Board member of the American Advertising Federation, the Ad Council, the Paley Center for Media, Project Healthy Minds and Big Brothers Big Sisters of America, whose Greater Los Angeles division named him the 2021 Walt Disney Philanthropist of the Year.
David Kenny
CEO, Nielsen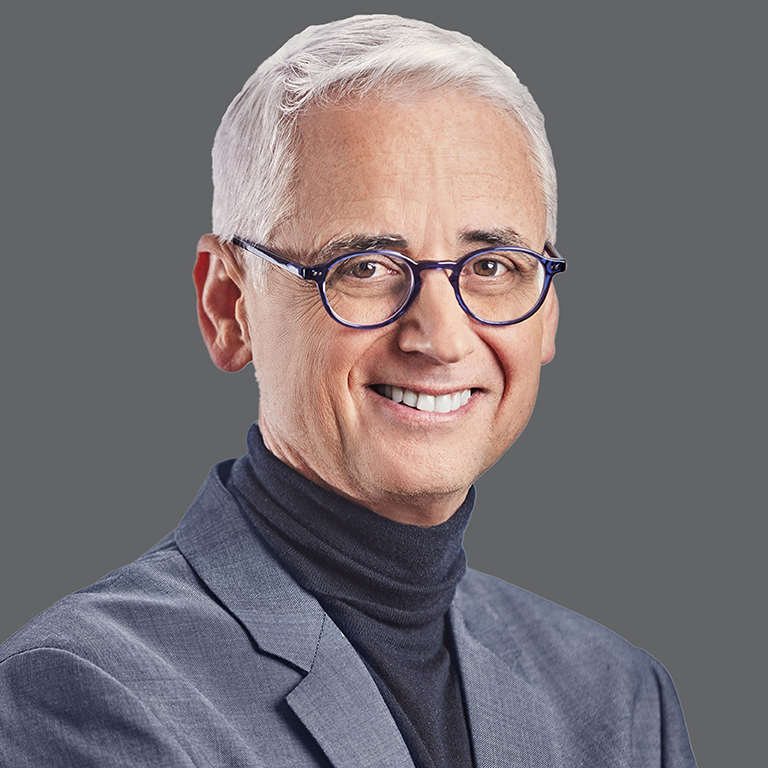 David Kenny joined Nielsen as Chief Executive Officer in 2018. He has spent his career in data science and artificial intelligence, focused on the marketing and media industries. David has a proven track record of implementing growth strategies, overseeing strategic transactions and creating value for stakeholders. He has a deep and holistic understanding of media and advertisers and how best to serve them.
David previously served as Senior Vice President of Cognitive Solutions at IBM where he oversaw IBM's artificial intelligence initiatives, using machine learning to support enterprise customers across a large number of verticals. Prior to that, he was Chairman and Chief Executive of The Weather Company.
Currently, David serves on the Board of Directors for Best Buy and Teach for America. He is also on the advisory board of ANA's Alliance for Inclusive and Multicultural Marketing.
David received his bachelor's degree in industrial administration from the GM Institute (now Kettering University) and holds an MBA from Harvard Business School.
Steve King
Chairman of Europe, Publicis Group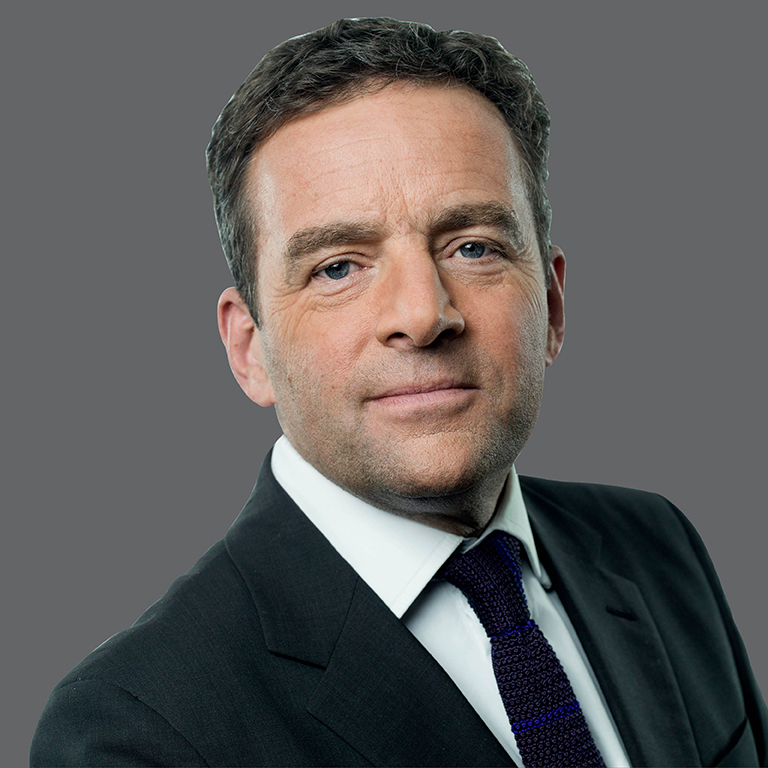 As Chairman of Europe, Steve King is responsible for developing the Company's marketing transformation practices across all the Groupe's operations and countries. ​
King serves on Publicis Groupe's Management Committee and US ComEx, as well as chairing the European ComEx. He is a former member of the Directoire, while he was Global COO of Publicis Groupe.​
Previously, he was CEO Publicis Media globally, creating a brand-led organisation spanning Zenith, Starcom, Digitas, Spark Foundry and Performics, powered by global practices, driving significant new business, client and organisational success. Prior, he served as CEO of ZenithOptimedia Worldwide and was a founder of Zenith Media in 1988, which went on to revolutionise the sector. ​
A highly-regarded commentator on global media issues and trends, King was named to Adweek's Power List in 2016-2018 and also serves as a board member of The Paley Center for Media and a board member of NewsGuard.
Henry A. Kissinger
56th United States Secretary of State
Chairman, Kissinger Associates, Inc.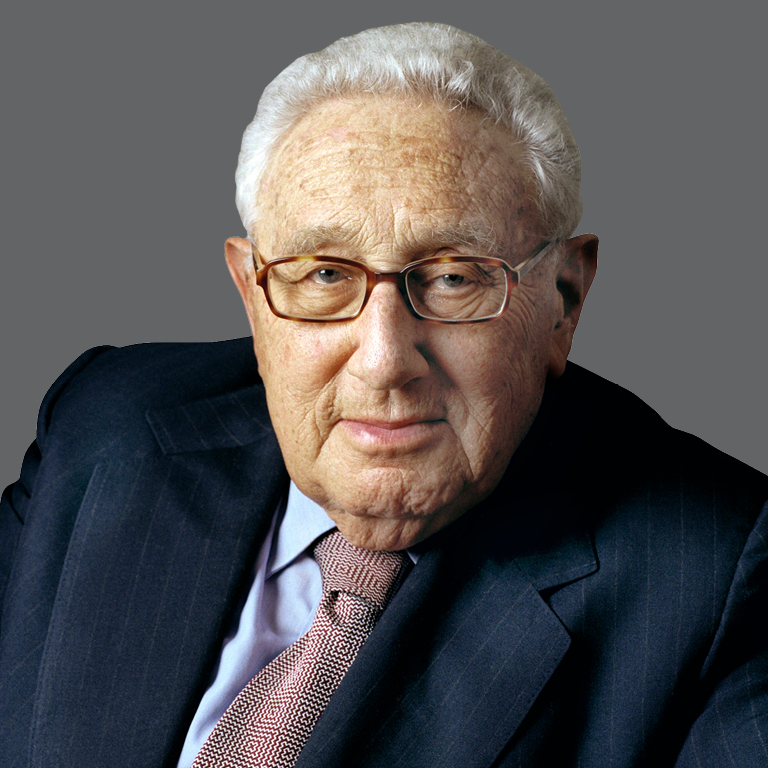 Henry Alfred Kissinger was sworn in on September 22, 1973, as the 56th Secretary of State, a position he held until January 20, 1977. He also served as Assistant to the President for National Security Affairs from January 20, 1969, until November 3, 1975. In July 1983 he was appointed by President Reagan to chair the National Bipartisan Commission on Central America until it ceased operation in January 1985, and from 1984-1990 he served as a member of the President's Foreign Intelligence Advisory Board. From 1986-1988 he was a member of the Commission on Integrated Long-Term Strategy of the National Security Council and Defense Department. He has served as a member of the Defense Policy Board since 2001.
At present, Dr. Kissinger is Chairman of Kissinger Associates, Inc., an international consulting firm. He is also a member of the International Council of J.P. Morgan Chase & Co.; a Counselor to and Trustee of the Center for Strategic and International Studies; an Honorary Governor of the Foreign Policy Association; and an Honor Member of the International Olympic Committee. Among his other activities, Dr. Kissinger served as a member of the Board of Directors of ContiGroup Companies, Inc. from 1988-2014 and remains an Advisor to the Board, a position he also holds at American Express Company since 2005, after serving on the Board from 1984. He is also a Trustee Emeritus of the Metropolitan Museum of Art; a Director Emeritus of Freeport-McMoRan Copper and Gold Inc.; and a Director of the International Rescue Committee.
Among the awards Dr. Kissinger has received have been a Bronze Star from the U.S. Army in 1945; the Nobel Peace Prize in 1973; the Presidential Medal of Freedom (the nation's highest civilian award) in 1977; and the Medal of Liberty (given one time to twelve foreign-born American leaders) in 1986.
Dr. Kissinger was born in Fuerth, Germany, came to the United States in 1938, and was naturalized a United States citizen in 1943. He served in the Army from February 1943 to July 1946. He graduated summa cum laude from Harvard College in 1950 and received M.A. and Ph.D. degrees from Harvard University in 1952 and 1954.
From 1954 until 1969 he was a member of the faculty of Harvard University, in both the Department of Government and the Center for International Affairs. He was Director of the Harvard International Seminar from 1952 to 1969.
Dr. Kissinger is the author of:
A World Restored: Castlereagh, Metternich and the Restoration of Peace, 1812-1822 (1957);
Nuclear Weapons and Foreign Policy (1957);
The Necessity for Choice: Prospects of American Foreign Policy (1961);
The Troubled Partnership: A Reappraisal of the Atlantic Alliance (1965);
Problems of National Strategy: A Book of Readings (ed.) (1965);
American Foreign Policy, Three Essays (1969);
White House Years (1979);
For the Record: Selected Statements, 1977-1980 (1981);
Years of Upheaval (1982);
Observations: Selected Speeches and Essays, 1982-1984 (1985);
Diplomacy (1994);
Years of Renewal (1999);
Does America Need a Foreign Policy?: Toward a Diplomacy for the 21st Century (2001);
Ending the Vietnam War: A History of America's Involvement in and Extrication from the Vietnam War (2003);
Crisis: The Anatomy of Two Major Foreign Policy Crises (2003);
On China (May 2011); and
World Order (September 2014).
He has also published numerous articles on United States foreign policy, international affairs, and diplomatic history. His columns appear in leading U.S. and international newspapers.
Dr. Kissinger is married to the former Nancy Maginnes and is the father of two children by a previous marriage.
Ynon Kreiz
Chairman & Chief Executive Officer, Mattel, Inc.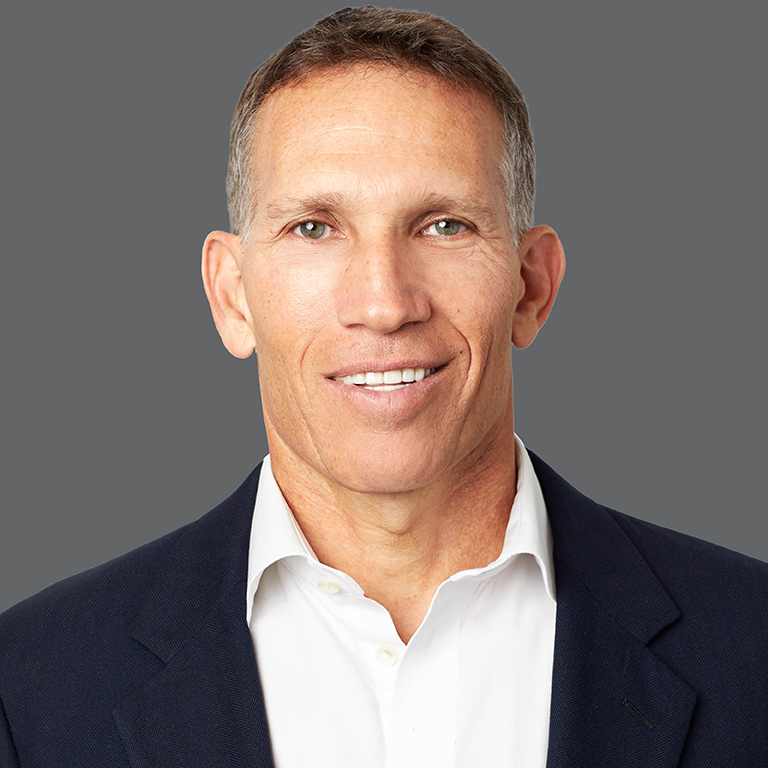 Ynon Kreiz is Chairman and Chief Executive Officer of Mattel, a leading global toy company and owner of one of the strongest portfolios of children and family entertainment franchises in the world. He joined the company as CEO in April 2018 and was appointed Chairman of the Board of Directors in May 2018.
Between 2018-2021, Mr. Kreiz led a transformation strategy to establish Mattel as an IP-driven, high-performing toy company and achieved significant improvements across multiple key financial metrics. Adjusted Operating Income turned positive and improved by more than $960 million, and Adjusted Earnings Before Interest, Tax, Depreciation and Amortization (EBITDA) grew eight-fold to over $1 billion. In 2021, Mattel achieved its highest annual growth rate in decades, with Net Sales up 19% and Operating Income up 95% versus the prior year.
During Mr. Kreiz's tenure, Mattel has established its Environmental, Social, and Governance (ESG) strategy and goals to achieve 100% recycled, recyclable, or bio-based plastic materials in all products and packaging and reduce plastic packaging by 25% per product by 2030, and to maintain 100% pay equity globally and increase representation of women and by ethnicity across all levels of theorganization. Under Mr. Kreiz's leadership, Mattel has been recognized for its achievements in workplace culture and employee wellbeing by several organizations, including Forbes, Time, Fast Company, the Great Place to Work Institute, and the Human Rights Campaign Foundation's Corporate Equality Index.
Mr. Kreiz has had extensive experience as a corporate leader in the media and entertainment industry. Prior to joining Mattel, he was Chairman and CEO of Maker Studios, a global leader in short-form video content and one of YouTube's largest multichannel networks. Maker Studios was acquired by The Walt Disney Company in 2014.
Prior to Maker Studios, Mr. Kreiz was Chairman and CEO of the Endemol Group, the world's largestindependent television production company and owner of major programming franchises including Big Brother and Deal or No Deal. Under Mr. Kreiz's leadership, Endemol produced more than 10,000 hours of programming a year. He also strengthened the company's creative output, expanded into scripted content, and built its distribution business.
Before Endemol, Mr. Kreiz was a General Partner at Balderton Capital (formerly Benchmark Capital Europe), one of the leading early-stage startup investors in Europe.
Prior to Balderton, Mr. Kreiz co-founded Fox Kids Europe NV where he served as Chairman and CEO. Under his leadership, Fox Kids became one of the fastest growing pay TV channels in Europe and the Middle East and operated pay TV channels across 54 countries, broadcasting in 17 languages. The majority ownership of Fox Kids Europe NV was acquired by The Walt Disney Company in 2002.
Mr. Kreiz received a BA degree in Economics and Management from Tel Aviv University and an MBA from UCLA Anderson School of Management. He serves on the Board of Directors of Warner Music Group and is a member of the Board of Trustees of the UCLA Anderson School of Management as well as the Paley Center for Media. Mr. Kreiz is also a member of Business Roundtable, an association of chief executive officers of America's leading companies.
Debra L. Lee
CEO, Leading Women Defined, Inc.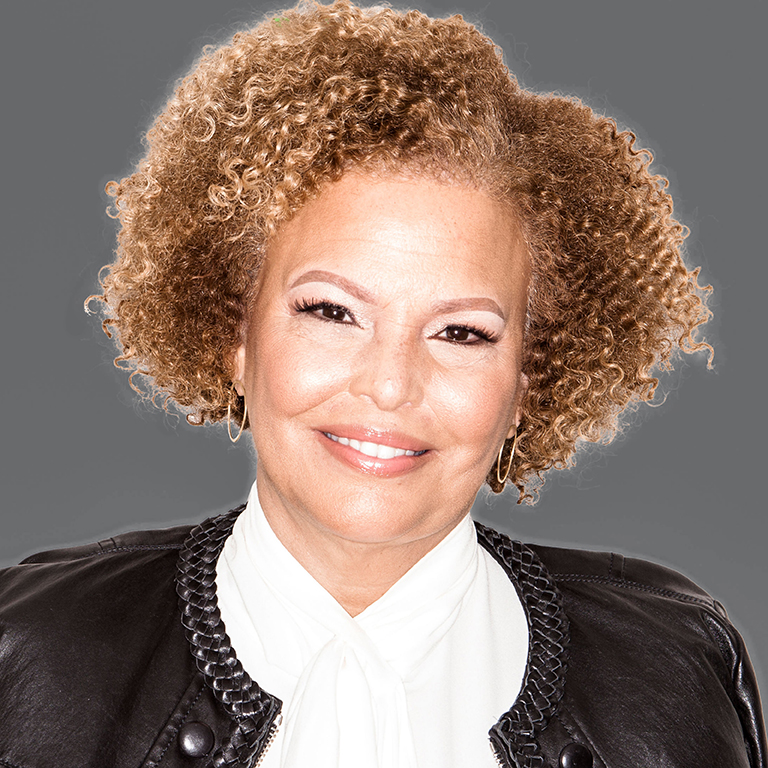 With a trailblazing career spanning over 3 decades, Debra L. Lee is one of the most influential female voices in the entertainment industry. Up until May 2018, Lee served as the Chairman & CEO of BET Networks, the leading provider of entertainment for the African-American audience and consumers of Black culture globally.
During her tenure, Lee helmed BET's reinvigorated approach to original authentic programming that led to hits such as The Game, The New Edition Story, Being Mary Jane, The BET Awards, Black Girls Rock!, BET Honors and many more.
In September 2009, Lee managed the launch of Centric, a 24-hour music and entertainment network. Under her guidance, Centric was rebranded in 2014 as the first network designed for Black women. She also oversaw the company's current growth initiatives, including international distribution of the brand in Canada, the Caribbean, the United Kingdom, France, the Middle East and sub-Saharan Africa.
Prior to her being named Chairman and CEO, Lee was President and COO of BET Networks for almost 10 years, during which she guided the company to consistent increases in viewership, revenue, and earnings. She first joined BET as Vice President and General Counsel in 1986 after serving more than five years as an attorney with Steptoe & Johnson, a Washington D. C. based corporate law firm. Prior to that, she served as a law clerk to the late Honorable Barrington Parker of the United States District Court for the District of Columbia.
Named one of The Hollywood Reporter's 100 Most Powerful Women in Entertainment and Billboard's Power 100, Lee's achievements in her 30+ year career in the industry have earned her numerous accolades from across the cable industry, as well as recognition as one of this country's most respected business executives. Lee was honored with the Distinguished Leadership Vanguard Award by the National Cable & Telecommunications Association and was inducted into the Broadcasting & Cable Hall of Fame, and The Advertising Hall of Fame.
In February 2017, the GRAMMY Organization recognized Lee with the Salute To Industry Icons Award, in recognition of her major contributions to American music and culture. Lee is currently the first and only woman to receive this distinguished honor.
Lee is a committed philanthropist, a Brown University Trustee emeritus; and sits on the Board of Trustees for the American Film Institute, The Paley Center for Media, and Cedars Sinai Hospital Board.
In 2011, Debra was appointed by President Obama to the White House Management Advisory Board during his tenure. Lee also currently sits on the Board of Directors for corporations including, Burberry Group, Plc, Marriott International, Procter & Gamble, and Warner Bros. Discovery.
Lee earned her Juris doctorate at Harvard Law School, while simultaneously earning a master's degree in public policy from the John F. Kennedy School of Government. She graduated from Brown University with a bachelor's degree in political science with an emphasis in Asian politics. In 2014, Debra was awarded with a Doctor of Humane Letters (L.H.D.) from her alma mater, Brown University.
Aristedes Mahairas
Fmr. Special Agent in Charge, FBI New York Counterintelligence/Cyber Division; Director of Security and Life Safety, SL Green Realty Corp.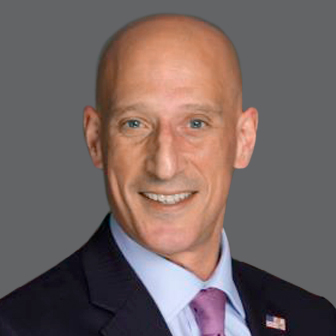 Aristedes (Ari) Mahairas is the Senior Vice President (SVP), Director of Security & Life Safety for the largest commercial Real Estate Investment Trust (REIT) in New York City, where he provides strategic and operational leadership to its executives and oversees all security, technology systems, and safety functions. Prior to joining SL Green, he served as the Special Agent-in-Charge (SAC) for the Counterintelligence and Cyber Divisions of the FBI's largest field office, the New York Office. Throughout his nearly 30-year law enforcement career, Ari served in numerous leadership positions, such as, Chief of Staff to the FBI's Executive Assistant Director of the National Security Branch, Section Chief of the Strategic Operations Section at FBI HQ's Counterterrorism Division, Assistant Special Agent-in-Charge of the FBI's New York Joint Terrorism Task-Force, and Legal Attaché in Athens, Greece. Ari also serves as a Steering Committee Member for the Global Cyber Institute, an Advisory Board Member for Cybersecurity at the Zicklin School of Business, and on the Departmental Advisory Board, Department of Information Systems and Statistics, Baruch College.

Ari received a Bachelor of Arts degree in Political Science from Baruch College and his Juris Doctor from New York Law School.
Alex Mahon
Chief Executive, Channel 4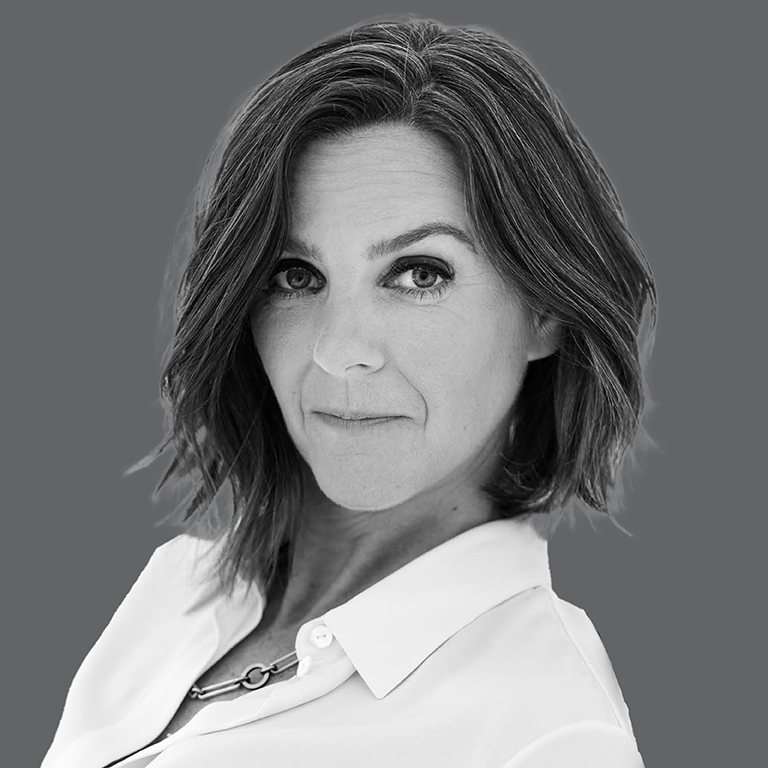 Alex Mahon is the Chief Executive of Channel 4, a publicly owned and commercially funded public service media organisation that exists to create change through entertainment. Channel 4 has the UK's biggest free streaming service, All 4, plus a network of 11 channels, which are home to the youngest-skewing shows on British TV. Under her leadership, Channel 4 is rapidly transforming into a digital-first broadcaster, with a young profile that competes with global streaming platforms, the UK's biggest social media brand for young people, and over 20% of its revenues being generated from digital.
Alex has a deep background in the creative and technology industries. Prior to Channel 4, she was CEO of Foundry, the leading 3D effects software firm and before that she was CEO of Shine Group, which during her tenure grew into an organisation with 27 creative labels in 12 countries. She also worked at Talkback Thames, Fremantle Media Group and RTL Group.  She started off as a PhD Physicist with a stint at CERN before moving into launching internet businesses.
Alex is currently a member of the UK Creative Industries Council, an ambassador for London Tech Week, a member of the Innovate UK Advisory Board and advisory to Punchdrunk, the ground-breaking experimental theatre company. She is a Non-Executive Board Member of Chanel Inc and a member of the Advisory Board of Salesforce.  
She was the recipient of Variety's 2020 International Achievement in Television Award and has been honoured with an International Royal Industrial Fellowship. Alex speaks and writes extensively on representation, inclusion and diversity and is a passionate and committed advocate for inclusive work environments.
John C. Malone
Chairman, Liberty Global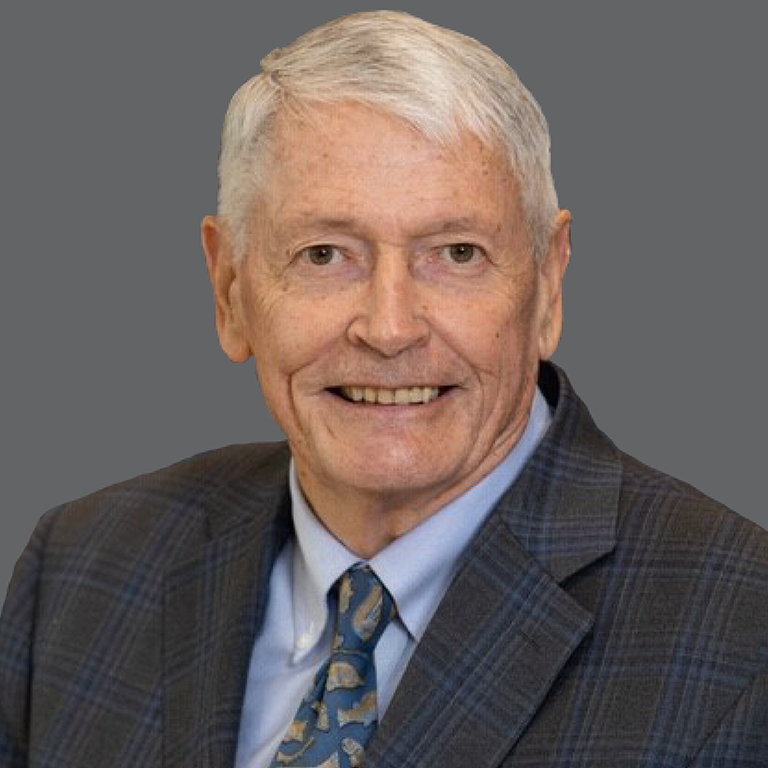 Dr. John C. Malone is Chairman of the Board of Liberty Media Corporation, Liberty Broadband Corporation and Liberty Global plc. From 1996 to March 1999, when Tele-Communications, Inc. (TCI) merged with AT&T Corp., he was Chairman and Chief Executive Officer of TCI. Previous to that, from 1973 to 1996, Dr. Malone served as President and Chief Executive Officer of TCI. He currently serves on the Board of Directors for Qurate Retail, Inc., Liberty Latin America Ltd. and Discovery, Inc. Additionally, Dr. Malone is a director emeritus of Charter Communications, Inc. and Chairman Emeritus of the Board for Cable Television Laboratories, Inc.
Born in 1941 in Milford, Connecticut, Dr. Malone was a Phi Beta Kappa and merit scholar at Yale University where he obtained a Bachelor of Science in Electrical Engineering and Economics in 1963. He also received a Master of Science in Industrial Management from Johns Hopkins in 1964 and a Doctor of Philosophy (Ph.D.) in Operations Research from Johns Hopkins in 1967. He has received two Honorary Degrees for Doctorate of Human Letters; the first from Denver University in 1992 and the second from Johns Hopkins University in 2012.
Dr. Malone began his career in 1963 at Bell Telephone Laboratories/AT&T in economic planning and research and development. In 1968, he joined McKinsey & Company and in 1970 he became Group Vice President at General Instrument Corporation (GI). He was later named President of Jerrold Electronics, a GI subsidiary.
He served as Director of the National Cable Television Association (NCTA) from 1974 to 1977 and again from 1980 to 1993. During the 1977-1978 term, Dr. Malone was the NCTA's Treasurer.

In 1983, Dr. Malone received the NCTA Vanguard Award, one of the highest honors in the cable television industry. He has received many other awards and honors which include: TVC Magazine Man of the Year Award - 1981; Wall Street Transcript's Gold Award for the cable industry's best Chief Executive Officer - 1982, 1985, 1986 and 1987; Wall Street Transcript's Silver Award in 1984 and 1989; Women In Cable's Betsy Magness Fellowship Honoree; University of Pennsylvania Wharton School Sol C. Snider Entrepreneurial Center Award of Merit for Distinguished Entrepreneurship; American Jewish Committee Sherrill C. Corwin Human Relations Award; Communications Technology Magazine Service and Technology Award; Bronze Award - 1993 Financial World CEO of the Year Competition; The Hopkins Distinguished Alumnus Award in 1994 and in 2004 the Hopkins Medal, the school's highest award. He is also recognized as a Yale Sterling Fellow (Harkness Circle) and in May of 2016 he was awarded the Steven J. Ross Humanitarian Award. In October of 2016, Dr. Malone was honored by the Television Academy with the Charles F. Jenkins Lifetime Achievement Emmy Award. On January 9, 2017 he received the Citizen of the West award which is an honor bestowed upon him through the National Western Association in Colorado.
Jonathan Miller
CEO, Integrated Media Company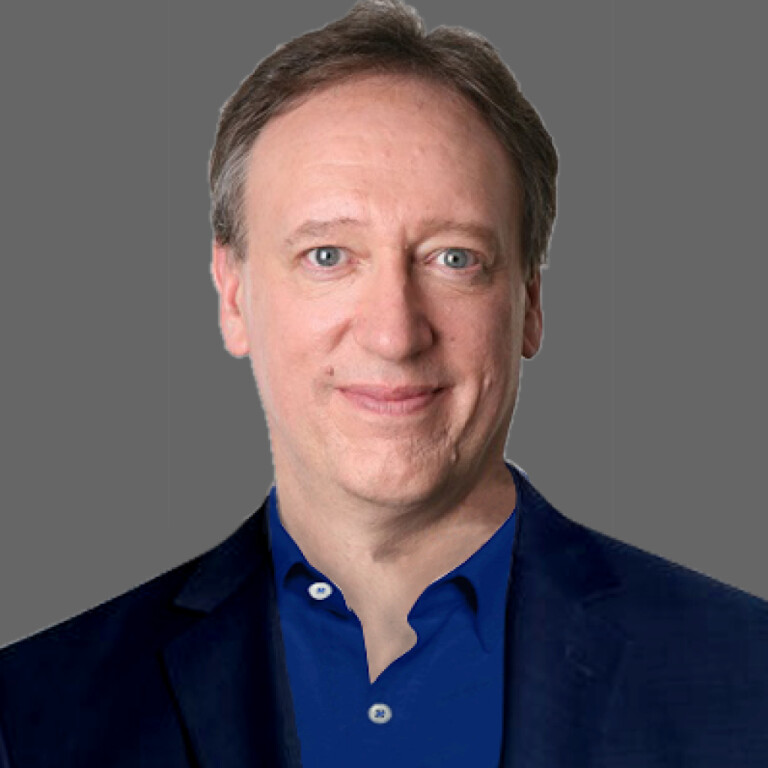 Jonathan Miller is CEO of Integrated Media Company, a digital media company that invests in growth stage companies at the nexus of media and technology. IMC is affiliated with TPG Capital, a premier private equity firm.
Jonathan is an advisor to Advancit Capital with Shari Redstone, Chairman of ViacomCBS. Advancit Capital focuses on early stage venture capital investments. Previously, Jon was Chairman and CEO of the Digital Media Group at NEWS CORP and FOX, Chairman and CEO of AOL, INC., President and CEO of USA Networks Interactive (now IAC) and also held senior positions at MTV Networks and the NBA.
Jon is on the Boards of Akamai Technologies, Inc., Interpublic Group of Companies, Inc., and J2 Global, Inc. He also serves as a non-profit Director/Trustee for the American Film Institute and Paley Center for Media.  Jon has been awarded the Inaugural Pioneer Prize, Producers Guild of America, the Inaugural Vanguard Award, International Emmy Association, the Digital Power Player of the Year, Hollywood Reporter, and the Monaco Media Festival, Interactive Pioneer Award.
Matt Murray
Editor in Chief, The Wall Street Journal & Dow Jones Newswires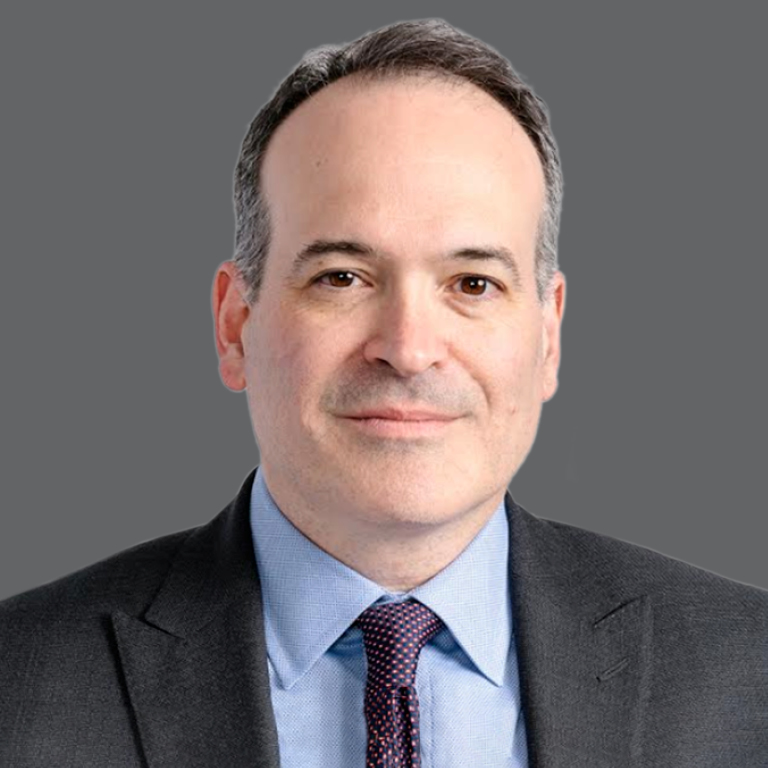 Matt Murray is editor in chief of The Wall Street Journal and Dow Jones Newswires, responsible for all global newsgathering and editorial operations.
Mr. Murray previously served as executive editor since 2017, and had been deputy editor in chief since 2013. He joined Dow Jones & Company in 1994 as a reporter for the Pittsburgh bureau.
He is the author of The Father and the Son and collaborated on memoirs by former New York City fire commissioner Thomas Von Essen, of Strong of Heart.
He holds Bachelor's and Master's degrees in journalism from Northwestern University.
Prabha Natarajan
Professional Products Editor, The Wall Street Journal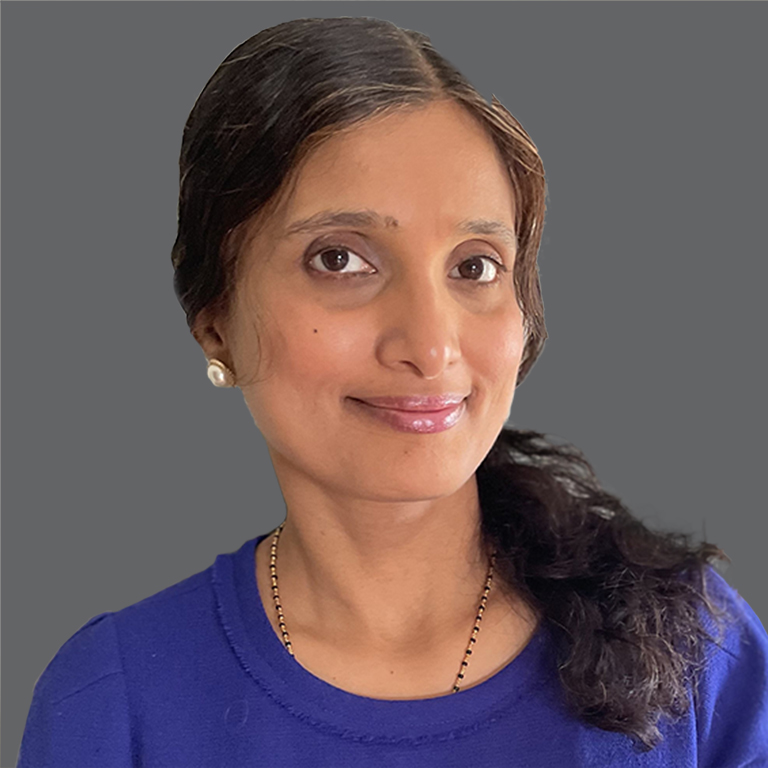 Prabha Natarajan is a senior newsroom leader who has been a reporter and editor focusing on business and finance over the past two decades. Currently, Prabha is an editor at The Wall Street Journal overseeing its suite of products for professionals, including WSJ Pro Cybersecurity and CIO Journal. She guides these teams on news coverage, audience engagement, and membership growth.
Katherine Oliver
Principal, Bloomberg Associates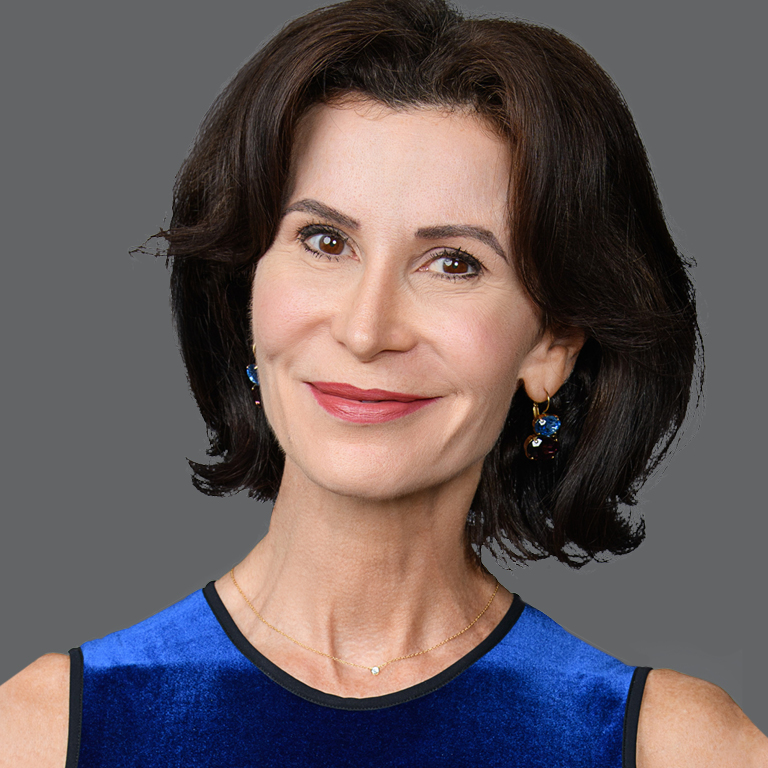 Katherine Oliver is a principal at Bloomberg Associates, an international philanthropic consulting firm founded by former New York City Mayor Michael R. Bloomberg. In her position overseeing the media and technology portfolio, Katherine helps cities harness the power of media and technology to improve government services, and advises them how to attract and promote businesses to support economic growth in these sectors. Katherine also oversees Bloomberg Philanthropies' support of film, TV and digital projects. She served as executive producer for the 2017 National Geographic documentary "From the Ashes" and the 2018 National Geographic documentary "Paris to Pittsburgh", produced by Bloomberg Philanthropies and Radical Media. These film showcase Bloomberg's work on climate change and have been the focus of town hall and grassroots screenings in global cities.
Prior to joining Bloomberg Associates, Katherine served as Commissioner of NYC's Mayor's Office of Media and Entertainment from 2002-2013
Joanna Popper
Chief Metaverse Officer, Creative Artists Agency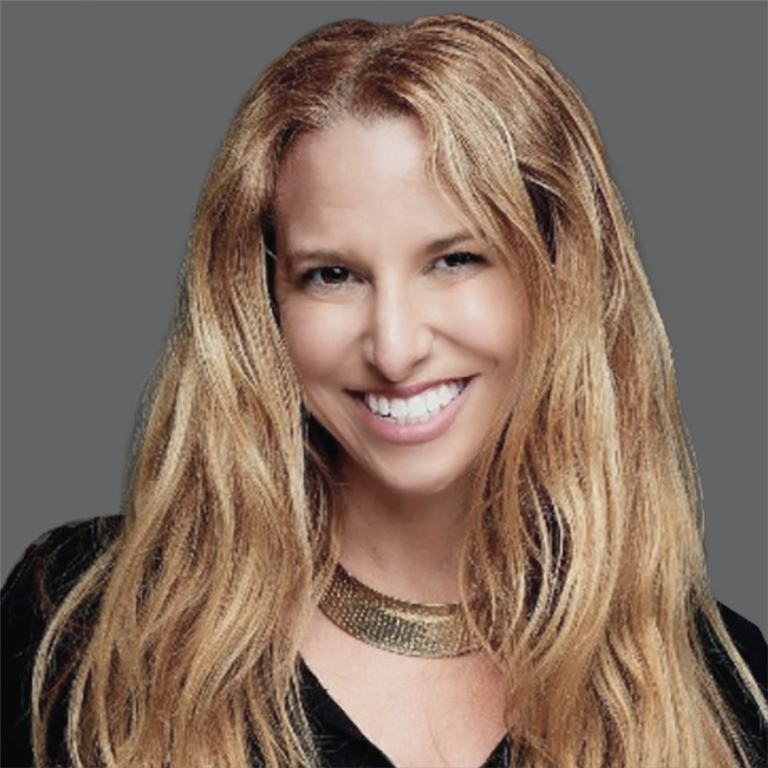 Joanna Popper is the Chief Metaverse Officer at leading entertainment and sports agency Creative Artists Agency (CAA).  Based in Los Angeles, Popper leads metaverse initiatives for the agency and its clients.
Popper joined CAA in 2022 from HP, where she led its XR initiatives for Go-To-Market, overseeing the launch of award-winning technology, such as the HP Reverb G2 VR headset (winner of Red Dot Design Award, CES Innovation Award, IF Design Award) and HP Reverb G2 Omnicept Edition (winner of VR Hardware of the Year, Entertainment Technology Lumiere Award, Red Dot Best of the Best, CES Innovation Award, IF Design Award).
Previously, she was Executive Vice President of Media & Marketing at Singularity University, a NASA-based, Google-backed organization founded by Ray Kurzweil and Peter Diamandis to train leaders on the future of technology including blockchain, VR/AR, artificial intelligence, robotics and digital biology.  She was also the Vice President of Marketing at NBCUniversal, where she worked across properties, including television, film, digital, and parks, and launched hits in primetime, music award shows, sports, news, daytime, and more for Telemundo. She started her career as an investment banker in New York and Brazil and then a consultant at McKinsey & Company.  
She was selected as "50 Women Can Change the World in Media and Entertainment," "25 Pioneers in the Metaverse," "Top 50 Original Thinkers in VR," "Top Women in Media: Game Changers," "Top Women in Media: Industry Leaders," "Digital It List," and "101 Women Leading the VR Industry."
She served as Executive Producer on BREONNA'S GARDEN, FINDING PANDORA X, and FIGHT BACK, the award-winning virtual reality content, which premiered at the Tribeca Film Festival, Venice Film Festival, and SXSW.
Popper graduated from Northwestern University with a Bachelor's degree, and The Wharton School of Business at the University of Pennsylvania with an MBA.
Jessica Rosenworcel
Chairwoman, Federal Communications Commission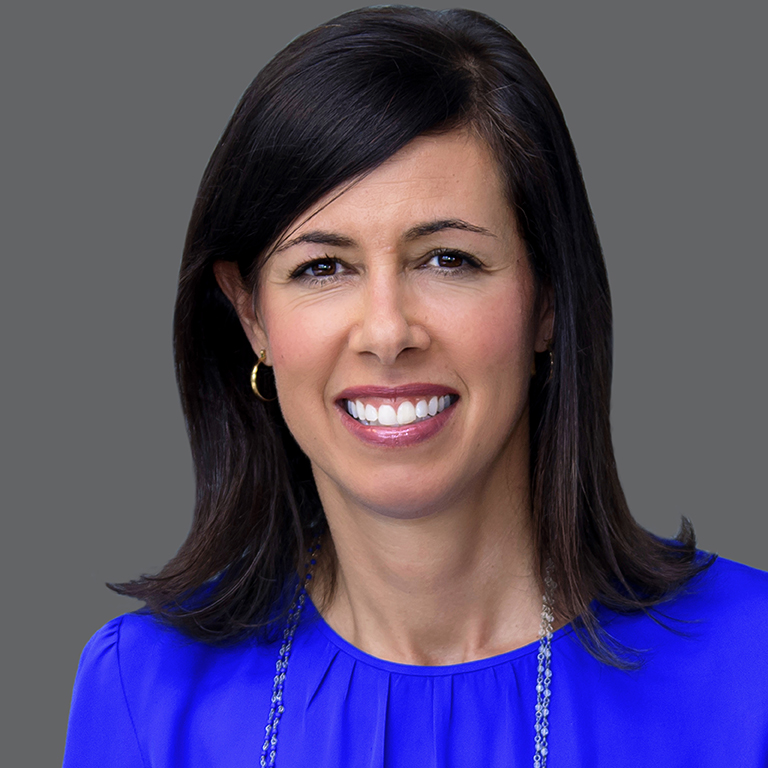 Federal Communications Commission Chairwoman Jessica Rosenworcel believes that the future belongs to the connected. She works to promote greater opportunity, accessibility, and affordability in our communications services in order to ensure that all Americans get a fair shot at 21st century success. She believes strong communications markets can foster economic growth and security, enhance digital age opportunity, and enrich our civic life.
From fighting to protect net neutrality to ensuring access to the internet for students caught in the Homework Gap, Jessica has been a consistent champion for connecting all. She is a leader in spectrum policy, developing new ways to support wireless services from Wi-Fi to video and the internet of things. She also is responsible for developing policies to help expand the reach of broadband to schools, libraries, hospitals, and households across the country.
Named as one of POLITICO's 50 Politicos to Watch and profiled by InStyle Magazine in a series celebrating "women who show up, speak up and get things done," Jessica brings over two decades of communications policy experience and public service to the FCC. Prior to joining the agency, she served as Senior Communications Counsel for the United States Senate Committee on Commerce, Science, and Transportation, under the leadership of Senator John D. Rockefeller IV and Senator Daniel Inouye. Before entering public service, Jessica practiced communications law in Washington, DC.
She is a native of Hartford, Connecticut. She is a graduate of Wesleyan University and New York University School of Law. She lives in Washington, DC with her husband and two children.
Stephanie Ruhle
Host, The 11th Hour, MSNBC; Senior Business News Analyst, MSNBC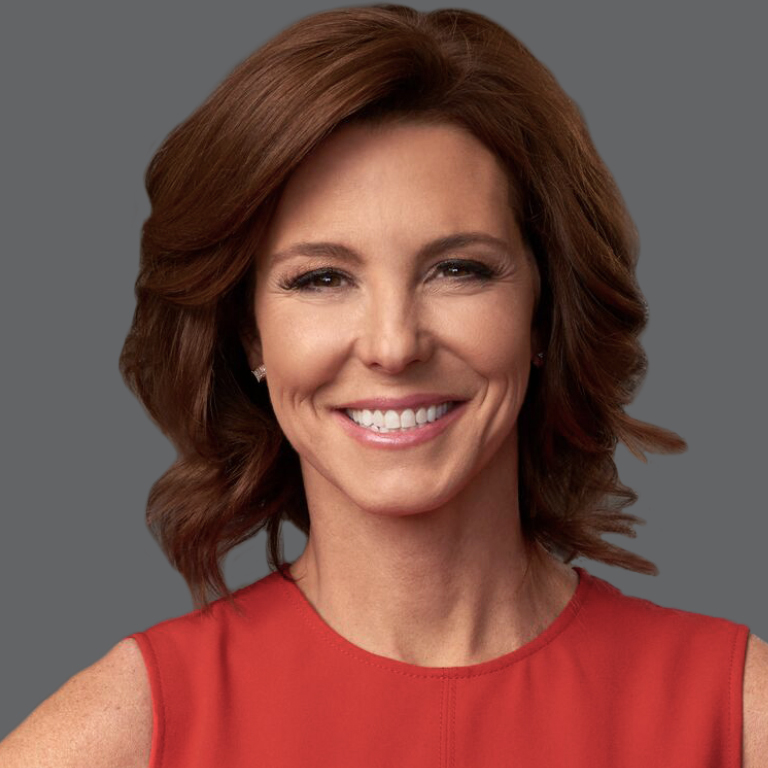 Stephanie Ruhle is the host of MSNBC's "The 11th Hour with Stephanie Ruhle" on weeknights at 11 p.m. ET. Ruhle also appears across all NBC News and MSNBC platforms as NBC News' Senior Business Analyst, including "NBC Nightly News with Lester Holt," "TODAY", NBCNews.com, and TODAY.com's "On The Money" with Stephanie Ruhle.
Ruhle has interviewed titans in politics, business, entertainment and sports. As a Wall Street veteran, she is known for bringing her business acumen and hard-hitting style to high profile interviews, for her original reporting and bringing humanity into her news coverage and her daily "Good News Ruhles" segment.
Ruhle served as the consulting producer of "Diamond Hands: The Legend of WallStreetBets," an MSNBC and NBC News Studio film coined by traders within the social media community of Reddit's r/WallStreetBets where users post stock and option trading. Ruhle is also the host of the podcast, "Modern Ruhles: Compelling Conversations During Culturally Complicated Times." The show takes aim at zeitgeist topics with the goal of understanding and respecting ideas that conflict with our own.
Prior to Bloomberg, Ruhle worked at Deutsche Bank, serving as a Managing Director in Global Markets Senior Relationship Management. Ruhle began her career at Credit Suisse, where she was the highest-producing credit derivatives salesperson in the US.
Faiza J. Saeed
Presiding Partner, Cravath, Swaine & Moore LLP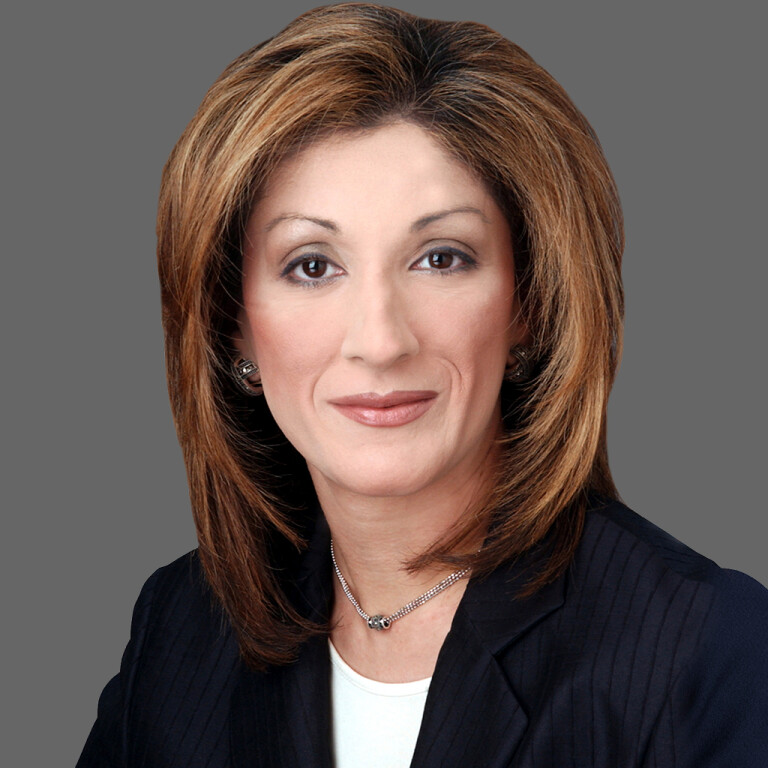 Faiza J. Saeed is the Presiding Partner of Cravath, Swaine & Moore LLP. She advises on mergers and acquisitions, with a focus on the media, tech and biotech sectors. She serves as a Trustee of The Paley Center and NewYork-Presbyterian, and on the Board of Directors of the Partnership for New York City and The Paley Foundation. She is a member of The Council on Foreign Relations and The Economic Club of New York. In 2021, Ms. Saeed received the Judge Simon H. Rifkind Award from The Jewish Theological Seminary. She is a recipient of the American Jewish Committee's Judge Learned Hand Award and was named one of the Asia Society's Game Changers of 2019. Earlier in her career she was named a Young Global Leader by the World Economic Forum. She received her J.D. magna cum laude from the Harvard Law School and her B.A. in Economics and Molecular Biology with Highest Distinction from the University of California at Berkeley, where she was elected to Phi Beta Kappa.
Edward Skyler
Executive Vice President, Global Public Affairs, Citi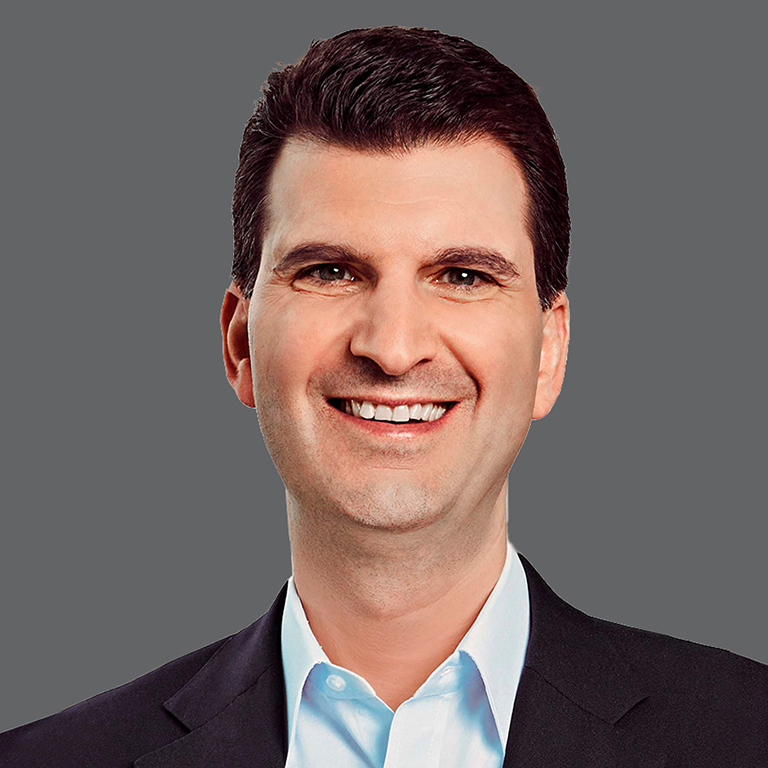 Edward Skyler joined Citi as Executive Vice President and Head of Global Public Affairs in May 2010. He oversees the primary functions that shape the reputation of Citi, including Communications, Government Affairs, Marketing, Sustainability/ESG, Community Investing and Development and Citi's compliance with the Community Reinvestment Act (CRA). He has responsibility for managing certain global operations, including Aviation, Colleague and Client Services, and Citi's Real Estate portfolio. He chairs Citi's Reputation Risk Committee and the Board of the Citi Foundation. He also shares leadership of Investor Relations, Regulatory Affairs, and Environmental and Social Risk Management.
Prior to joining Citi, Edward served as a member of Mayor Michael R. Bloomberg's administration from 2002 to 2010, rising to the position of Deputy Mayor for Operations for the City of New York. In that capacity, he oversaw the performance of the City's main operational agencies and served as a top budget, legislative and labor negotiator. He oversaw four consecutive balanced and on-time City budgets; negotiated legislation to reform lobbying and "pay-to-play" practices; and spearheaded critical initiatives such as the overhaul of the City's 911 system and its sustainability agenda.
Previously, Edward served as Press Secretary and Communications Director during Mayor Bloomberg's first term. Prior to joining the Bloomberg Administration, he worked in the Corporate Communications group of Bloomberg LP. He also served as Deputy Press Secretary to Mayor Rudolph W. Giuliani and Public Information Director at the Department of Parks & Recreation.
Edward has stayed involved in civic life and served as Chairman of the Citizens Budget Commission. He is also an Executive Committee Member of the New York Police & Fire Widows' & Children's Benefit Fund and is a Trustee of The Paley Center for Media. He has been honored by several organizations, including Global Kids, Graham Windham and the YMCA of Greater New York.
A member of the New York State Bar Association, Edward is a graduate of the University of Pennsylvania and earned a Juris Doctor degree from the Fordham University School of Law.
Phil Spencer
Executive Vice President, Gaming, Microsoft Corporation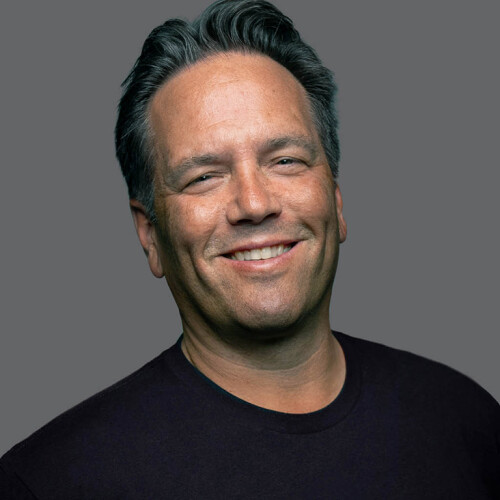 Phil Spencer is CEO, Microsoft Gaming. He leads Microsoft's global interactive entertainment business across all devices and services. With his team and colleagues, Spencer continues to push the boundaries of creativity, technical innovation and fun across genres, audiences and devices. Spencer plays all sorts of games and has worked in technology and entertainment for more than 30 years, leading global business, creative and engineering teams.
Spencer has previously held roles across Microsoft including Executive Vice President, Gaming; Head of Xbox; Corporate Vice President, Microsoft Studios; and General Manager, Microsoft Game Studios EMEA.
In his roles at Microsoft, Spencer has led the Xbox organization through multiple console launches, including Xbox One S, Xbox One X, Xbox One S All Digital Edition, and Xbox Series S and Xbox Series X; multiple acquisitions, including Mojang (parent company of Minecraft), Undead Labs, Ninja Theory, Playground Games, Compulsion Games, Obsidian Entertainment, inXile Entertainment and ZeniMax Media (parent company of Bethesda Softworks); and influenced global entertainment franchises including Halo, Gears of War and Forza, as well as Xbox Game Studios Publishing. He has also led the expansion of cross-platform gaming with the Xbox Network, investments in subscription business models with Xbox Game Pass, and Microsoft's introduction of Xbox Cloud Gaming. With his team and colleagues, Spencer continues to push the boundaries of creativity, technical innovation, and fun across genres, audiences, and devices.
Before beginning his career as an intern with Microsoft in 1988, Spencer graduated from the University of Washington and is an executive sponsor of the university's Department of Human Centered Design and Engineering. He also serves on the Board of Trustees of The Paley Center for Media. Spencer has two daughters and lives with his wife in the Seattle area.
Simone Swink
Executive Producer, ABC News; Good Morning America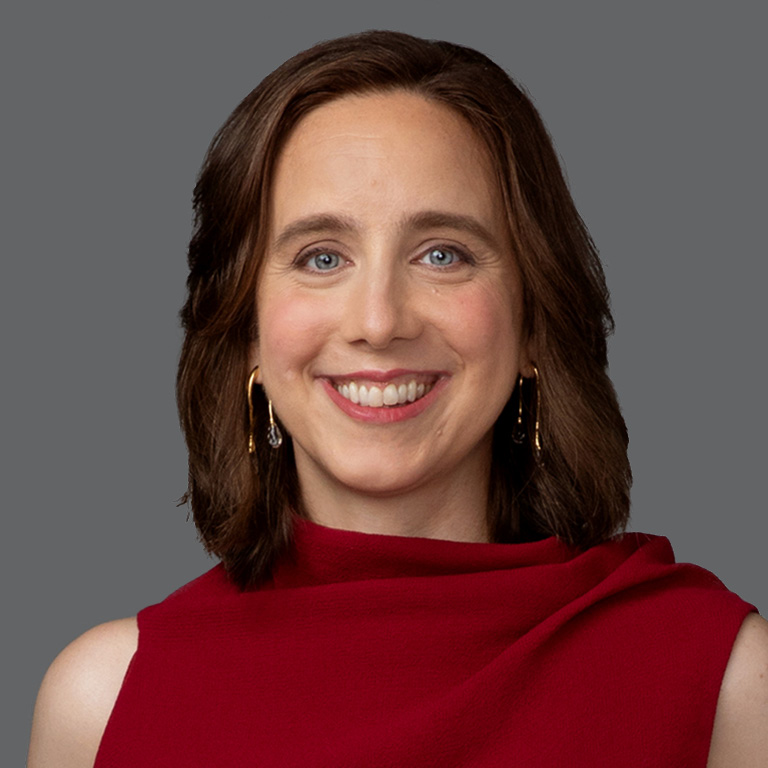 Simone Swink is executive producer of "Good Morning America," leading ABC News' flagship morning show and its anchor team of Robin Roberts, George Stephanopoulos and Michael Strahan. Swink joined "Good Morning America" in 2010, and in her time there, has played a key role helping cement "GMA" as America's most-watched morning newscast. Her television career began with ABC News in Washington, D.C., and has taken her to ABC News' "Nightline," National Geographic Channel, The Martha Stewart Show, NBC, and Bloomberg. Swink graduated from Dartmouth College with a Bachelor's Degree in History.
Joseph C. Tsai
Co-Founder and Executive Vice Chairman, Alibaba Group
Chairman, South China Morning Post
Owner, Brooklyn Nets and New York Liberty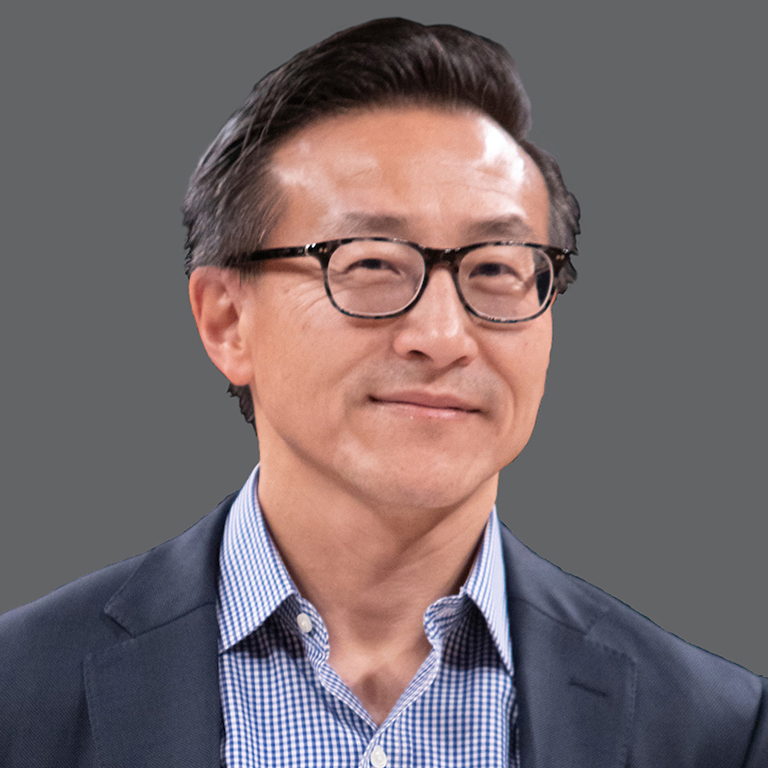 Joe Tsai is a co-founder and executive vice chairman of Alibaba Group, a global Internet technology company based in China. During Tsai's 22 years at Alibaba, he served as the company's chief financial officer and oversaw strategic investments. Tsai is a member of the boards of directors of Alibaba Group and its financial services affiliate Ant Group.

Tsai is Governor of the Brooklyn Nets and Alternate Governor of the New York Liberty, and he is Chairman of the teams' home arena Barclays Center. He owns two professional indoor lacrosse teams in the National Lacrosse League based in San Diego and Las Vegas, respectively. Tsai also has investments in the Premier Lacrosse League in professional field lacrosse and Los Angeles FC of Major League Soccer.

Through the Joe and Clara Tsai Foundation, Tsai and his wife Clara are active philanthropists supporting initiatives in education, research, criminal justice reform, economic mobility, the arts and humanitarian relief during the COVID-19 pandemic. Tsai is a founding board member of The Asian American Foundation (TAAF), a non-profit launched in 2021 that provides resources to Asian American Pacific Islander (AAPI) communities to mobilize against hate and discrimination and build the infrastructure to improve AAPI advocacy, power and representation.

Tsai is a member of the J.P. Morgan International Council, EXOR Partners Council, and International Advisory Council of the Hong Kong Stock Exchange. He is a trustee of The Lawrenceville School.

Prior to founding Alibaba Group, Tsai practiced tax law as an associate with Sullivan & Cromwell LLP in New York from 1990 to 1993, and was responsible for Asian private equity investments for Investor AB of Sweden's Wallenberg family from 1995 to 1999. He is a graduate of Yale College (BA '86) and Yale Law School (JD '90).
Adnan Virk
Anchor, NHL & MLB Networks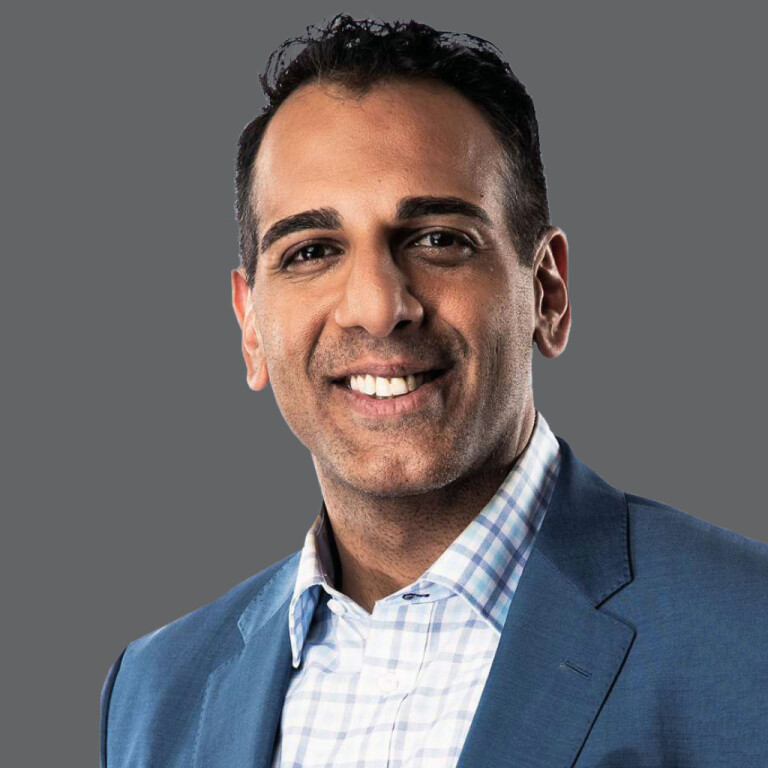 Prior to joining NHL Network in March 2019, Virk worked at ESPN as a studio host for Baseball Tonight, SportsCenter and Outside the Lines. Virk also spent seven years with The Score in Canada, where he hosted several programs for the 24-hour sports network. Virk began his career at TSN in 1998 as a producer.
Prior to joining TSN, Virk studied radio and television arts at Ryerson University in Toronto, Canada.
Keith Wachtel
Chief Business Officer & Senior Executive Vice President, NHL Enterprises, L.P.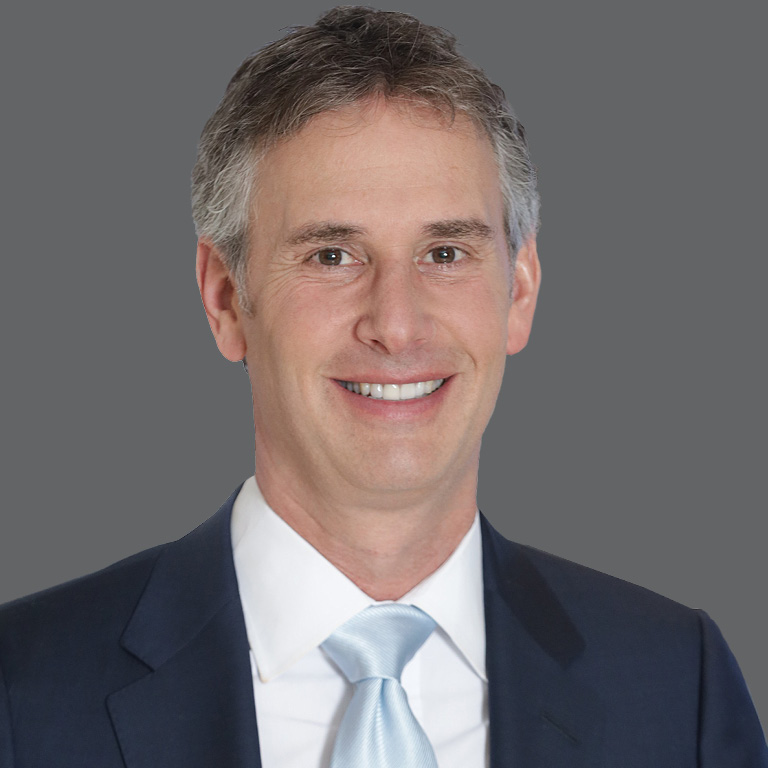 As Chief Business Officer, Keith Wachtel is responsible for day-to-day leadership and management of numerous revenue-generating initiatives for the NHL and has been a key contributor to the League's path to more than $5 billion in annual revenues. He leads all global corporate partnership efforts for the NHL and assumes P&L responsibility across numerous business areas.
Since joining the NHL in 2007, Wachtel has driven billions in revenue to the League and member Clubs and has helped the NHL to grow and expand in all areas of the business. Since the start of the COVID-19 pandemic in March 2020, League business not only remained resilient, but has come back incredibly strong with double-digit growth and record-high gross sponsorship revenue under Wachtel's leadership. The NHL partnership business is more robust and vibrant than at any point in its history with more than 55 new and renewed corporate partners since the start of the pandemic including Amazon Web Services (AWS), Apple, Verizon, Sportradar, Discover, MassMutual, MGM Resorts International, Caesars, SAP, Bally's, Betway, Anheuser-Busch, Labatt, Boston Beer Company, Dunkin, PespiCo, Ticketmaster, Scotiabank, Honda, Bridgestone, Canadian Tire, Tim Hortons, Enterprise, Chipotle and Clorox.
The tremendous success of the NHL partnership business helped in securing the recent historic and innovative seven-year television, streaming and media rights deals with the Walt Disney Company and ESPN, and WarnerMedia's Turner Sports, which began with the 2021-22 season and will continue through the 2027-28 season. The tremendous success of the League's partnership business was also integral to fostering robust broadcast and media rights agreements with NBC/Comcast (2011), Rogers (Canada) (2013) and Disney Streaming Services (DSS) (2015). As part of these agreements, Wachtel spearheaded North American digital sales partnerships with NBC Sports, Rogers and DSS for all NHL.com, NHL Network and NHL Mobile ad sales to non-League partners.
Wachtel has also led the NHL to new revenue segments and partnership opportunities, most recently with Player Helmet Decals and the NHL Jersey Sponsorship Branding program (starting in the 2022-23 season), as well as in the technology and sports betting categories. He was instrumental in the negotiation and planning of strategic, innovative collaborations with industry-leading technology providers to improve and enhance the NHL, including AWS, Verizon, Apple, Sportradar and SAP, as well as a partnership with SportsMEDIA Technology (SMT) to develop Puck and Player Tracking technology. In addition, Wachtel has been a driving force in the NHL's progressive approach to sports betting, securing the League's first official sports betting partnership with Bet MGM in 2018 following the repeal of PASPA (Professional and Amateur Sports Provision Act). Under Wachtel's leadership, the League currently has a roster of 11 sports betting partners across the United States and Europe including BetMGM, FanDuel, Caesars, DraftKings, Tipsport, PointsBet, Bally's, Betway, OlyBet, Liga Stavok and Interwetten.
The NHL, guided by Wachtel and his team, continues to generate significant revenue through its yearly event calendar, which has featured 33 regular-season outdoor games (13 NHL Winter Classics, 10 NHL Stadium Series, five NHL Heritage Classics, one Centennial Classic, one NHL100 Classic, one NHL Outdoors Saturday and one NHL Outdoors Sunday) and includes NHL All-Star, NHL Awards, the Stanley Cup Playoffs and Stanley Cup Final. Wachtel utilizes a creative sales approach to support these assets including the continual evolution of new League and Club marketing and branding opportunities like the most recent NHL Jersey Sponsorship Branding Program (which starts with the 2022-23 season), Player Helmet Decals, Virtual Slot In-Ice Branding and in-ice advertising positions below the goal line.
In addition to North America, Wachtel drives NHL revenue growth internationally, including across preseason and regular season games in Europe. An impressive roster of partners support the NHL's European efforts including SAP, adidas, AWS, Upper Deck, Fastenal, Hankook, Audi, Cramo, Tipsport, Liga Stavok, OlyBet, Interwetten, Telsa Batteries, Skoda, OMV, Replay, Beko, Gigantti, OP Bank, iLoq and Atria.
Prior to joining the NHL, Wachtel was Director of Business Development for the National Football League. During his six seasons with the NFL, Wachtel was involved in securing more than $300 million in long-term League partnerships. In addition to developing corporate sponsorships, other responsibilities included the sale of the NFL's Super Bowl Halftime property and the League's extensive calendar initiatives such as the NFL Draft, NFL Opening Kickoff and the Pro Bowl.
Prior to joining the NFL in 2001, Wachtel was the Director of Integrated Sales & Marketing for SFX Sports Group. Before working on the properties side of the business, Wachtel spent eight years from 1992-99 within some of the largest media buying agencies specializing in sports including Young & Rubicam, Bates U.S.A and Zenith Media.
In 2009 and 2010, SportsBusiness Journal named Wachtel as one of the Forty Under 40. A native New Yorker, Wachtel lives in Westchester, NY with his wife, Alison, and their two children. He graduated from the George Washington University with a bachelor's degree in marketing and later went on to earn his Masters of Business Administration from Fordham University.
Cynthia Williams
President, Wizards of the Coast and Digital Gaming, Hasbro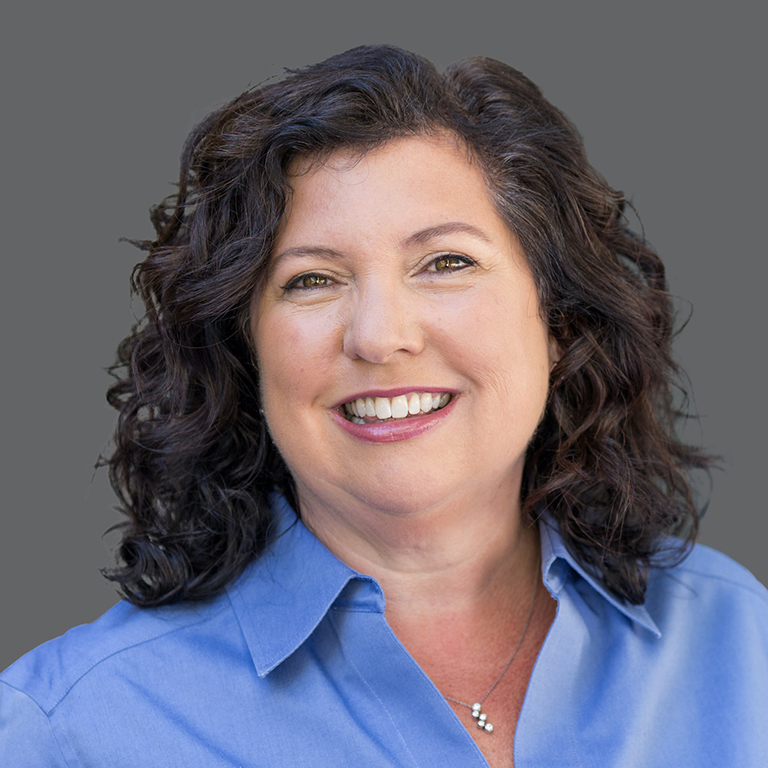 Cynthia Williams is President of Wizards of the Coast and Digital Gaming at Hasbro. In this role, Cynthia leads the strategy for two of the biggest names in gaming, MAGIC: THE GATHERING and DUNGEONS & DRAGONS, while driving continued global growth for the division and leading new fan and story-led tabletop and digital experiences. She is focused on building and expanding on the outstanding foundation laid by Hasbro CEO Chris Cocks, under whose leadership Wizards of the Coast doubled its revenue from 2018 to 2021.
Cynthia has a deep understanding of technology and e-commerce, along with cloud and console-based gaming, with expertise in scaling businesses to drive profitable growth. She previously served as General Manager and Vice President, Gaming Ecosystem Commercial Team at Microsoft, notably driving the expansion of Xbox Gaming and the acceleration of game-creator growth. Prior to joining Microsoft, Ms. Williams spent more than a decade at Amazon, where she led the global growth of their e-commerce direct-to-consumer business, Fulfillment by Amazon.
She serves on the Board of Directors for Aterian and is an advisor to Mana Up Hawaii, a product incubator focused on empowering Hawaiian entrepreneurs to scale globally. Cynthia graduated from Western Carolina University with a B.S. in Business Administration, Summa Cum Laude and received her MBA with Distinction from Wake Forest University.
Jennifer C. Witz
Chief Executive Officer, SiriusXM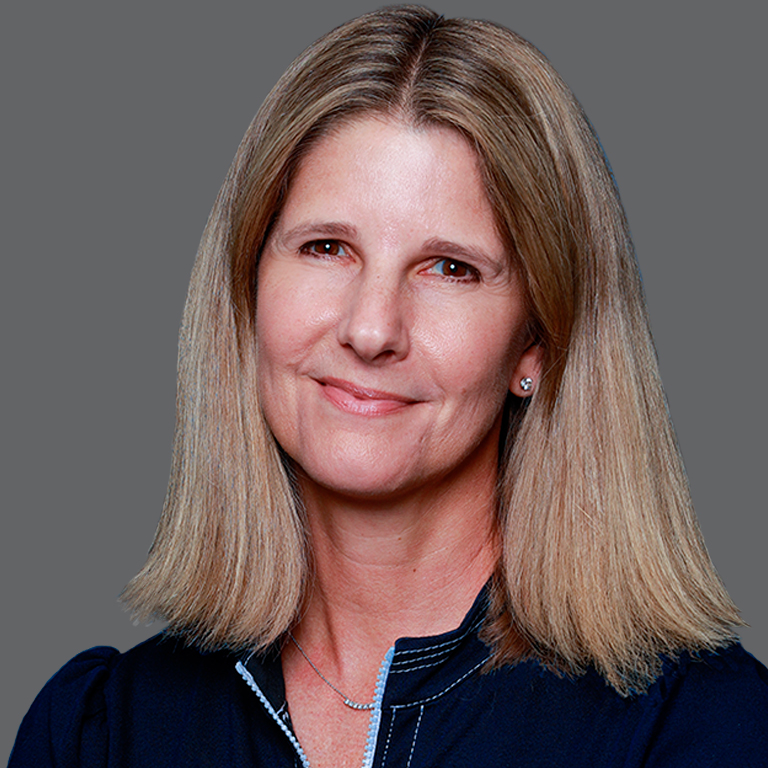 Jennifer C. Witz is the Chief Executive Officer of SiriusXM, the leading audio entertainment company in North America.

Ms. Witz has been with SiriusXM for over 20 years, and before becoming CEO in January 2021, served as President, Sales, Marketing and Operations of SiriusXM from March 2019 to December 2020. Prior to that, she was the Company's Executive Vice President and Chief Marketing Officer from August 2017 until March 2019. Before August 2017, Ms. Witz served in a variety of senior financial and operating roles at the Company.

Before joining SiriusXM, Ms. Witz was Vice President of Planning and Development at Viacom Inc., a global media company, and prior to that she was Vice President of Finance and Corporate Development at Metro-Goldwyn-Mayer, Inc., an entertainment company focused on the production and global distribution of film and television content. She began her career in the Investment Banking Department at Kidder, Peabody & Co. Inc.

Ms. Witz is a member of the Board of Directors of LendingTree, Inc., a leading online marketplace that connects consumers with financial products.

Ms. Witz received a MBA from Harvard Business School, a BA from the University of Pennsylvania and a BS in economics from the Wharton School.
Strauss Zelnick
Chairman and CEO, Take-Two Interactive Software, Inc.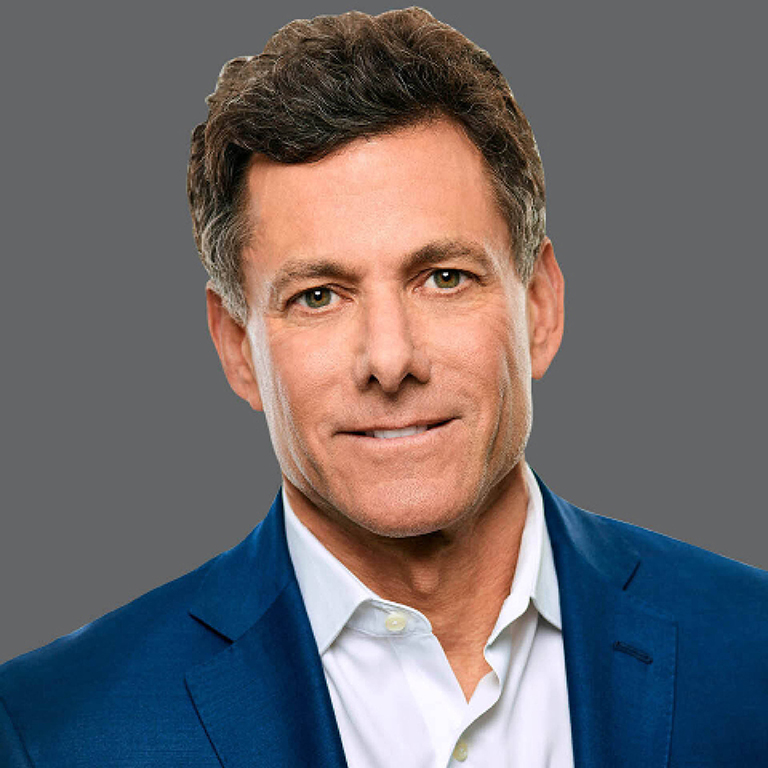 Strauss Zelnick founded ZMC in 2001.  Mr. Zelnick has a long history of leading media and communications enterprises and is deeply involved in originating investments, advising executives and guiding the strategic and operational initiatives across all portfolio company investments.  Mr. Zelnick currently represents ZMC as a director of Education Networks of America, Inc.  He serves as Chief Executive Officer and Chairman of the Board of Directors of Take-Two Interactive Software, Inc. Previously, Mr. Zelnick was on the boards of Cast & Crew Entertainment Services, L.L.C., Alloy, Inc. and Naylor L.L.C.  He also served as Chairman and CEO of Columbia Music Entertainment, Chairman of ITN Networks, Chairman of Direct Holdings Worldwide and OTX.
Prior to forming ZMC, Mr. Zelnick was President and Chief Executive Officer of BMG Entertainment, at that time one of the world's largest music and entertainment companies with more than 200 record labels and operations in 54 countries.
Before joining BMG Entertainment, Mr. Zelnick was President and Chief Executive Officer of Crystal Dynamics, a producer and distributor of interactive entertainment software. Prior to that, he spent four years as President and Chief Operating Officer of 20th Century Fox, where he managed all aspects of Fox Inc.'s worldwide motion picture production and distribution business.
Previously, Mr. Zelnick spent three years at Vestron Inc., two as the company's President and Chief Operating Officer. Mr. Zelnick also served as Vice President of International Television Sales at Columbia Pictures.
Mr. Zelnick holds a BA from Wesleyan University, as well as an MBA from Harvard Business School and a JD from Harvard Law School.