Frank A. Bennack, Jr.
Executive Vice Chairman and Former CEO, Hearst
Chairman, The Paley Center for Media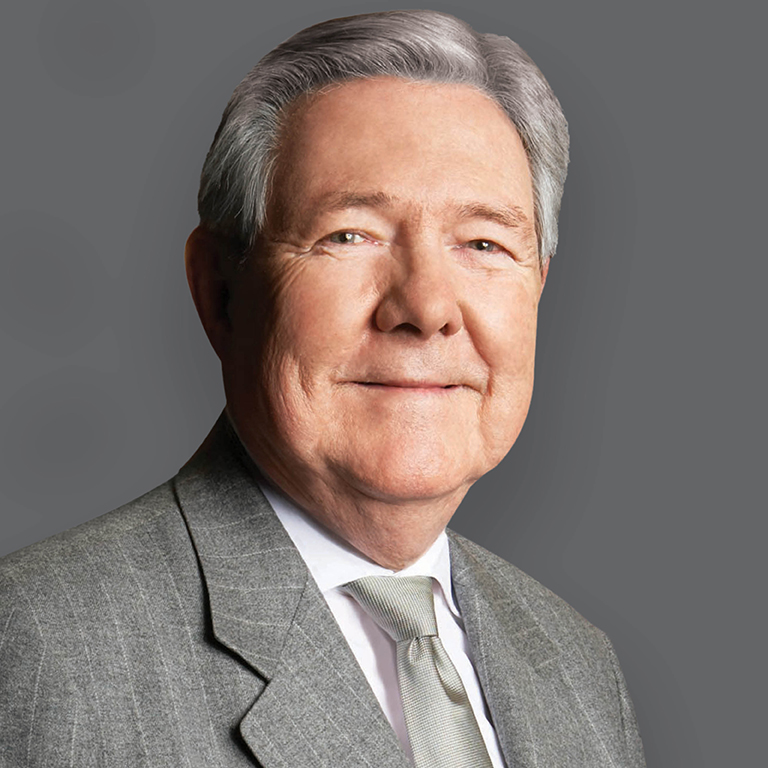 Frank A. Bennack Jr. is executive vice chairman of Hearst, one of the nation's largest private companies engaged in a broad range of publishing, broadcasting, cable networking and diversified media and information activities. He is also chairman of the company's executive committee, a director of Hearst and a trustee of the Hearst Family Trust, established under the will of William Randolph Hearst. In addition, he sits on a number of corporate committees and the Hearst Foundations board, where he has served for more than 25 years.
Bennack served as Hearst's CEO for more than 28 years. He directed the company through an unprecedented period of growth from when he began his first tenure as CEO in 1979 through June 2013, when he stepped down—increasing revenues 14 times and growing earnings more than 30 times, through investments, acquisitions and startups. Today, Hearst comprises some 360-plus businesses and 20,000 employees.
Under his leadership, the company launched three leading cable networks with its partner ABC (now the Walt Disney Company), A&E, HISTORY and Lifetime and invested in the ESPN family of networks, now in 190 countries and territories. On Bennack's watch, Hearst marched toward diversification and global expansion, including its nearly $1 billion acquisition in 2011 of Lagardère's 100 international titles outside of France, its purchase of healthcare information leader MCG and ownership of global ratings agency Fitch Group. Bennack was also instrumental in the decision to create what today is Hearst Television,Inc., one of the nation's largest non-network-owned television station groups, which operates 33 television stations. During his tenure, Hearst launched such magazines as Country Living, Food Network Magazine, HGTV Magazine, Marie Claire and O, The Oprah Magazine.
Bennack's operating talent and ability to envision and oversee transformation extend beyond his role at Hearst. His influence on corporate boards of directors—many lasting decades—has impacted the worlds of finance, at J.P. Morgan Chase and its predecessor companies Chemical Bank, Manufacturers Hanover and Chase; retail, as an outside director of Allied Stores, which became the modern-day Federated/Macy's Inc. and was the parent company of Brooks Brothers, Jordan Marsh, Stern's and Le Bon Marché; and pharmaceuticals, as a director of Wyeth, formerly American Home Products, which was acquired by Pfizer in 2009.
Bennack is currently a director of Ralph Lauren Corporation. He is chairman of Hearst Magazines UK, a wholly owned subsidiary of Hearst. Bennack is also a governor and chairman of NewYork-Presbyterian Hospital and its Healthcare System, a managing director of the Metropolitan Opera of New York, chairman emeritus of Lincoln Center for the Performing Arts and chairman of the Paley Center for Media (formerly the Museum of Television & Radio). He was the 1992–93 chairman of the Newspaper Association of America (formerly the American Newspaper Publishers Association).
Gary B. Bettman
Commissioner, National Hockey League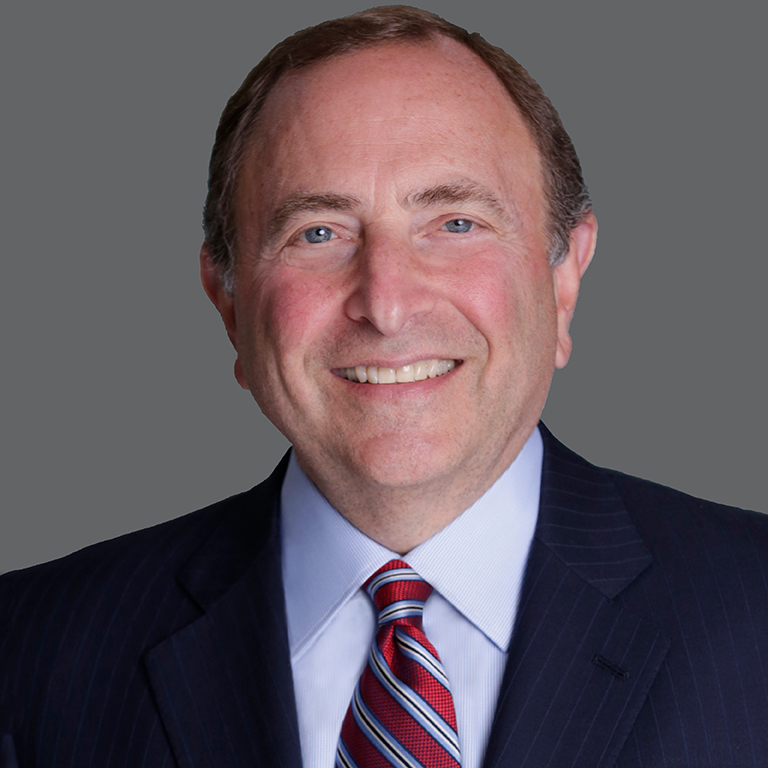 Gary Bettman has served the National Hockey League as Commissioner since February 1, 1993, and has guided the world's top professional hockey league through three decades of growth and advancement on and off the ice. Record revenues, record attendance and numerous fan-friendly and community-minded initiatives are just a few examples of the ways Commissioner Bettman has brought the NHL to a broader audience, through more media platforms, than any time in League history. In recognition of his many contributions to the game, he was inducted into the Hockey Hall of Fame as a member of the Class of 2018.
By negotiating a long-term Collective Bargaining Agreement with the National Hockey League Players' Association (NHLPA) and long-term, multi-billion-dollar national broadcast rights agreements in the United States (Walt Disney Company/ESPN and Warner Media/TurnerSports) and Canada (Rogers Communications) plus innovative digital rights agreements with Major League Baseball Advanced Media (MLBAM)/Disney Streaming Services and ESPN+, Commissioner Bettman has fostered unprecedented economic stability for the League's Member Clubs. League revenues have increased more than tenfold during Commissioner Bettman's tenure and franchise values have increased exponentially.
Amid the global pandemic, Commissioner Bettman worked with the NHLPA to extend the CBA – guaranteeing extended labor peace – and to craft a Return to Play plan that enabled the NHL to safely return to the ice, complete the 2019-20 season and award the Stanley Cup. The following year, with COVID restrictions still in place, Commissioner Bettman oversaw temporary realignment and deployment of a schedule that included exclusively intradivisional games, enabling the 2020-21 season to be played and the Stanley Cup to again be awarded.
On the ice, the NHL's competitive balance might be unrivaled in professional sports thanks to the strongest Collective Bargaining Agreement in sports. The refinement and the implementation of rules designed to accentuate the speed, skill and creativity of the players has resulted in an offensive renaissance and enabled younger players to thrive.
A calendar of innovative signature events – including iconic outdoor games (the NHL Winter Classic, the NHL Stadium Series and the Heritage Classic) – has driven fan engagement and sponsor participation to unprecedented levels. These achievements were recognized with three Sports Business Awards accorded by the Sports Business Journal and Sports Business Daily in 2014, with Commissioner Bettman being named Sports Executive of the Year; the NHL being named Sports League of the Year, and the 2014 Bridgestone NHL Winter Classic – which attracted a crowd of over 105,000 to the University of Michigan's "Big House" stadium on New Year's Day – being named Sports Event of the Year.
Advancements in the game under Commissioner Bettman include the implementation of overtime and the 'shootout,' which eliminate tied games during the regular season. The League's introduction of the two-referee system revolutionized hockey officiating around the world. Other innovations include the development and advancement of video review (since replicated by the National Football League, Major League Baseball and the National Basketball Association), emergency on-ice trauma care and elevation in the study of injuries.
In addition, Commissioner Bettman created the first Department of Player Safety in pro sports. The Department is entrusted with the continued consideration of suggesting proposed changes to rules and equipment that will make the game safer for the players. The NHL also was the first sports League to explain player supplementary discipline rulings in videos available to all through the League's digital outlets – an advancement that has been hailed throughout the sports world.
Commissioner Bettman has positioned the League to be at the forefront of technological advances that enhance fans' connections to the game. Under his leadership, the League has built the most advanced technology solutions in sports including NHL EDGE, the League's groundbreaking Puck and Player Tracking technology, and the award-winning Digitally Enhanced Dasherboards (DED) system.
Commissioner Bettman also has focused attention on the League's international makeup and appeal. NHL players stocked the rosters at five consecutive Olympic Winter Games, beginning in 1998 at Nagano, Japan, and the World Cup of Hockey tournament returned to the NHL calendar in September 2016. As a further testament to the League's international appeal, NHL games are televised in more than 160 countries and covered on NHL.com in eight languages – Czech, Finnish, French, German, Russian, Slovak, Swedish and Spanish – in addition to English.
In keeping with the Commissioner's commitment to serving fans, the NHL Network provides viewers in the U.S. with original programming from the League's signature events as well as "NHL Now," a daily NHL talk/interview show; "NHL Tonight" and "NHL On The Fly," which provide game highlights and analysis every night of the season.
Charity, community service and diversity also have been at the forefront of Commissioner Bettman's tenure. Hockey Fights Cancer has raised millions in support of cancer research and awareness. Mr. Bettman also prioritized grass-roots initiatives that bring hockey to youngsters. These programs include "Hockey is for Everyone," a part of the NHL Foundation, the NHL's charitable and community relations organization and a major component of the League's youth hockey programming. In furtherance of "Hockey is for Everyone," the NHL joined the Thurgood Marshall College Fund to fund a full four-year college scholarship for outstanding scholar-athletes from its inner-city hockey programs for at-risk youth.
Commissioner Bettman's continued focus on ensuring that the NHL is welcoming, inclusive and accessible was highlighted by the League's first-ever Diversity and Inclusion report, "Accelerating Diversity & Inclusion: NHL Report on Strategies, Initiatives and Progress," released in October 2022. In addition, the NHL in 2013 signed an historic partnership agreement with the "You Can Play Project," which is dedicated to ensuring equality, respect and safety for all athletes, without regard to sexual orientation. In 2014, the League received the International Role Model Award from the Equality Forum, a non-profit organization, the mission of which is to advance national and international lesbian, gay, bisexual and transgender civil rights through education.
NHL Green, another of Commissioner Bettman's initiatives, has been recognized widely for its support of environmental causes. NHL Green received the prestigious 2011 Sport for the Environment Award from the global Beyond Sport organization. The League also was celebrated for the establishment and success of the NHL Food Recovery Program, which recovers prepared but untouched food from all 32 NHL facilities, providing hundreds of thousands of meals to local shelters across North America while diverting hundreds of tons of food waste from landfill. NHL Green was named winner of the 2013 Communitas Award for Leadership in Ethical and Environmental Responsibility. NHL Green also released the 2014 NHL Environmental Sustainability Report, the first of its kind by a major professional sports League, which highlighted the numerous programs, benchmarks, and successes that have increased the League's overall sustainability. In 2014, the Green Sports Alliance, a non-profit organization with a mission to help sports teams, venues and Leagues enhance their environmental performance, honored the NHL with its Environmental Leadership Award.
For all of these achievements and many more, the Sports Business Journal in 2023 presented Commissioner Bettman with its prestigious Lifetime Achievement Award.
A native of Queens, NY, Mr. Bettman also served 12 years with the National Basketball Association. Prior to that, he worked in the Proskauer Rose Goetz & Mendelsohn law firm.
Commissioner Bettman graduated from Cornell University and the New York University School of Law. He and his wife, Shelli, have three children -- Lauren, Jordan, and Brittany – and seven grandchildren.
Aryeh B. Bourkoff
Founder and CEO, LionTree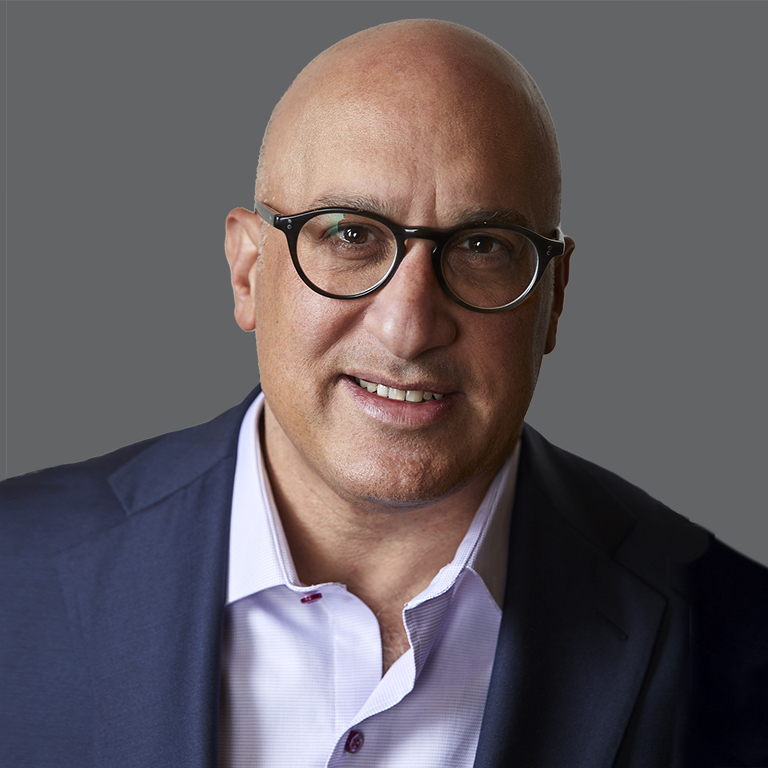 Campbell Brown
VP, Global Media Partnerships, Meta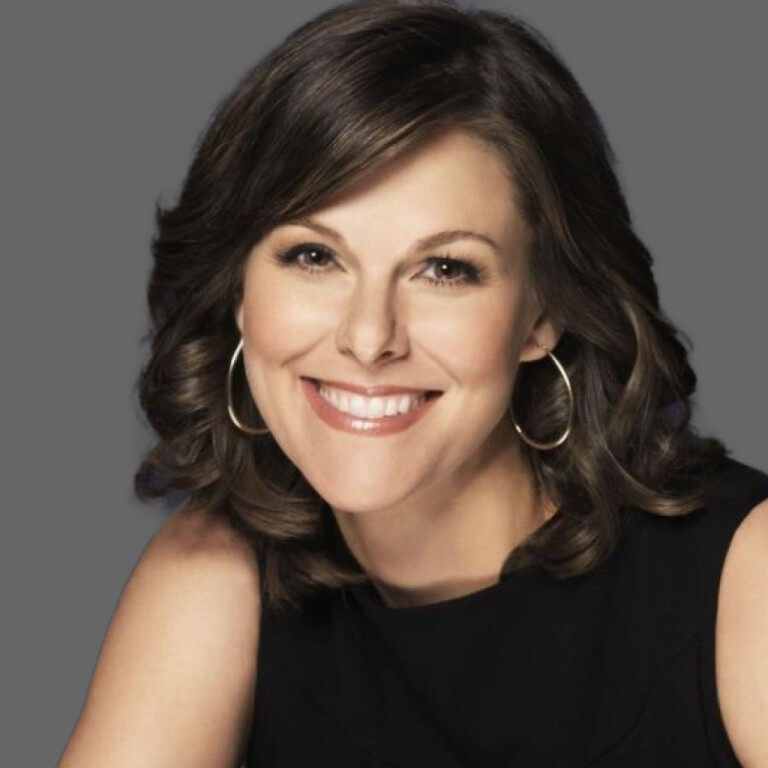 Campbell Brown is Vice President of Global Media Partnerships at Meta. She leads a team overseeing Entertainment, Sports and News for all Meta platforms including, Facebook, Instagram, WhatsApp, Quest and Messenger. Her team manages broadcasters, streamers, film studios, digital publishers, news publishers, sports teams and leagues, investing in and growing those relationships to bring the best content from around the world to Meta's platforms. Brown also leads a team working with governments and policymakers on new regulations for on-platform content and reducing misinformation on the platforms. Before joining Meta, Brown was an award-winning journalist and anchor for CNN and NBC News. At CNN, she hosted "Campbell Brown," a daily prime-time news program focusing on politics. At NBC News, she was the host of the Weekend Today Show and White House correspondent. Brown has also been active in philanthropy and the non-profit space, founding the nonprofit education news site, The Seventy Four, and the Partnership for Educational Justice.
Michael Bürgi
Senior Editor, Media Buying & Planning, Digiday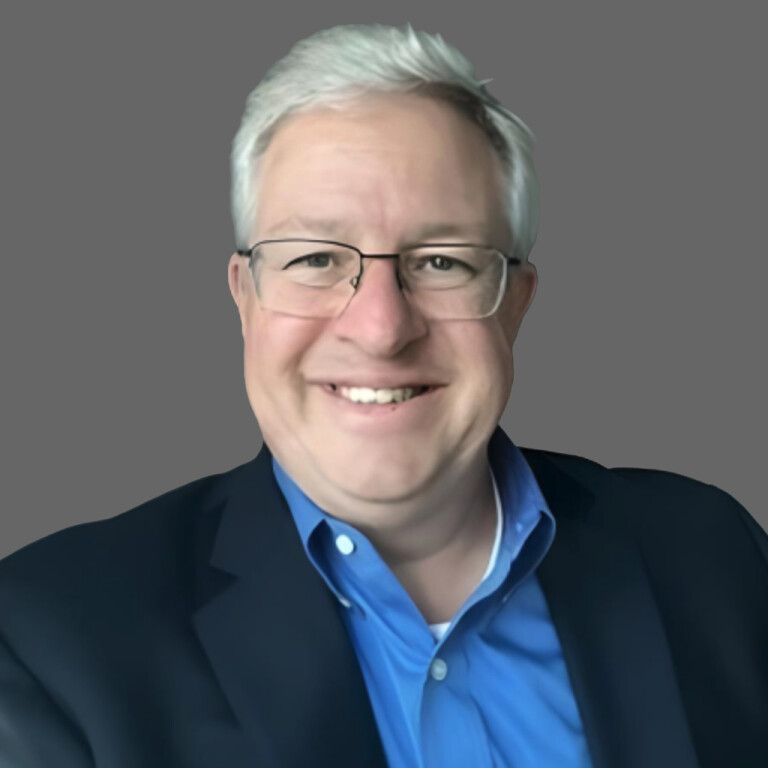 Since 2021, Michael Bürgi has been senior editor of media buying & planning at Digiday, overseeing a weekly briefing on media agencies, but also covering news and developments in the industry. He was previously senior editor at Adweek, followed by a stint in communications as svp of content at DiGennaro Communications. He also spent 17 years at Mediaweek, which folded in 2011. Bürgi has been covering or involved in the media business since 1987.
Debra Martin Chase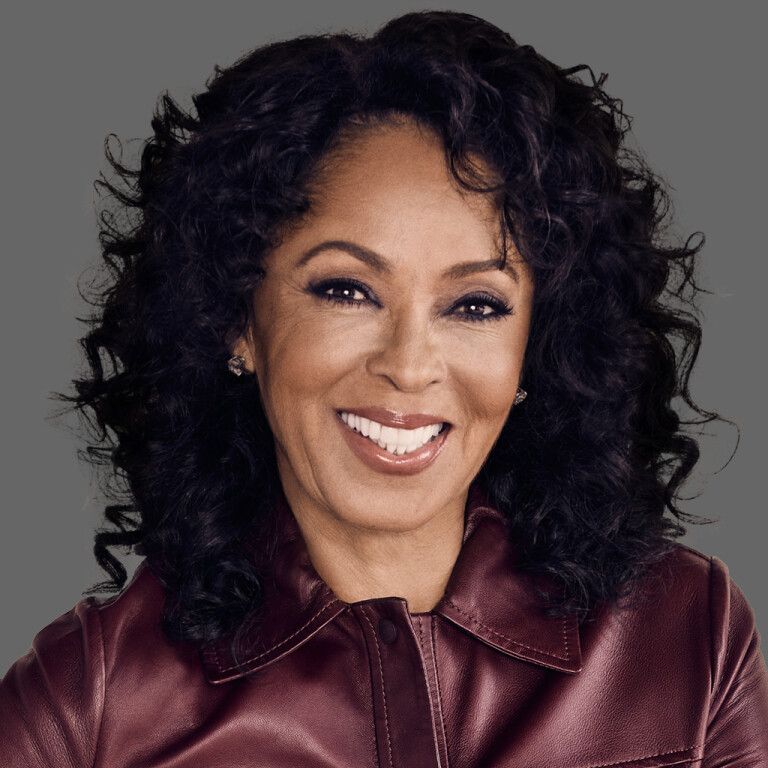 Two-time Tony Award winning and three time Emmy nominated Debra Martin Chase is an entertainment industry icon and trailblazer as the first African American female producer to have a deal at any major studio—EVER.  She is also the first African American woman to produce a film that grossed over $100 million.  To date, her films have grossed over a half billion dollars at the box office.   
Chase's work has garnered Academy, Emmy, Golden Globe, SAG, BET and NAACP Image Award nominations, a Peabody Award and two Tony Awards. Her company, Martin Chase Productions, currently has an overall deal with Universal Television, a division of the NBCUniversal Television Group, and previously had one with The Walt Disney Company from 2001 to 2016.  Prior to that, Chase ran Whitney Houston's BrownHouse Productions from 1995 to 2000 and Mundy Lane Entertainment, Denzel Washington's production company, from 1992 to 1995.   
She currently executive produces The Equalizer TV series starring Queen Latifah for Universal Television and CBS which is in its fourth season.  On the film side, Harriet received Academy Award nominations for Cynthia Erivo for Best Actress and for Best Song. Chase produced three beloved multi-film franchises—The Princess Diaries, The Sisterhood of the Traveling Pants, and The Cheetah Girls. She also produced Sparkle, Just Wright, Courage Under Fire, The Preacher's Wife and True Spirit which debuted on Netflix in February 2023 on the Top 10 lists in the U.S. and 58 countries. She produced, with Lena Waithe, a HBO documentary on the iconic Mary Tyler Moore which is nominated for a 2023 Emmy for Best Documentary.
In 2022 Chase co-produced, in partnership with Marc Platt, the Broadway production of the Pulitzer Prize winning musical A Strange Loop which won Tony Awards for Best Musical and Best Book. She also produced the 2022 Broadway revival of the Pulitzer Prize winning play Suzan-Lori Parks' Topdog/Underdog which won the Tony for Best Revival of a Play. 
Her other television credits include the Emmy Award winning Rodgers & Hammerstein's Cinderella, Lifetime's Missing, Disney Channel's musical Lemonade Mouth, the Academy and Emmy Award nominated and Peabody Award winning documentary Hank Aaron: Chasing the Dream, Lovestruck and Zoe Ever After.      
Chase graduated Phi Beta Kappa and Magna Cum Laude from Mount Holyoke College and the Harvard Law School.  She was also awarded an honorary Doctorate of Arts from her alma mater in 2007. Prior to entering the entertainment industry, Chase practiced law at several major law firms and Fortune 500 companies in New York City and Houston.    
She serves on numerous boards including B&G Foods, Bridge Investment Group, New York City Ballet, and Second Stage Theatre. She is a member of the Motion Picture Academy, the Television Academy, and the Broadway League. 
Eddy Cue
Senior Vice President, Services, Apple, Inc.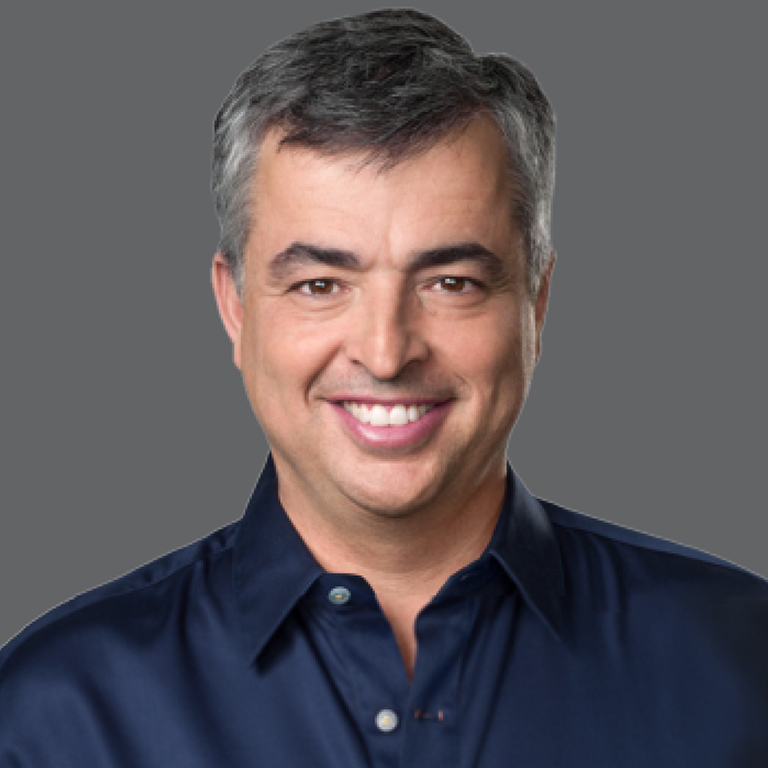 Eddy Cue is Apple's senior vice president of Services, reporting to CEO Tim Cook. Eddy oversees the full range of Apple's services, including Apple Music, Apple News, Apple Podcasts, the Apple TV app, and Apple TV+, as well as Apple Pay, Apple Card, Maps, Search Ads, Apple's iCloud services, and Apple's productivity and creativity apps. Eddy's team has an excellent track record of building and strengthening world-class services that meet and exceed the high expectations of Apple's customers, and offer creators and storytellers the opportunity to bring their creative visions to people around the world. Eddy joined Apple in 1989 and leads a large organization of amazing people. Eddy was instrumental in creating the Apple online store in 1998, the iTunes Store in 2003, and the App Store in 2008. He also played a key role in developing Apple's award-winning iLife suite of applications. In his early years at Apple, he was a successful manager of software engineering and customer support teams.Eddy earned a bachelor's degree in Computer Science and Economics from Duke University. He serves on the Board of Trustees of both the Paley Center for Media and Duke University.
Tim Davie
Director-General, BBC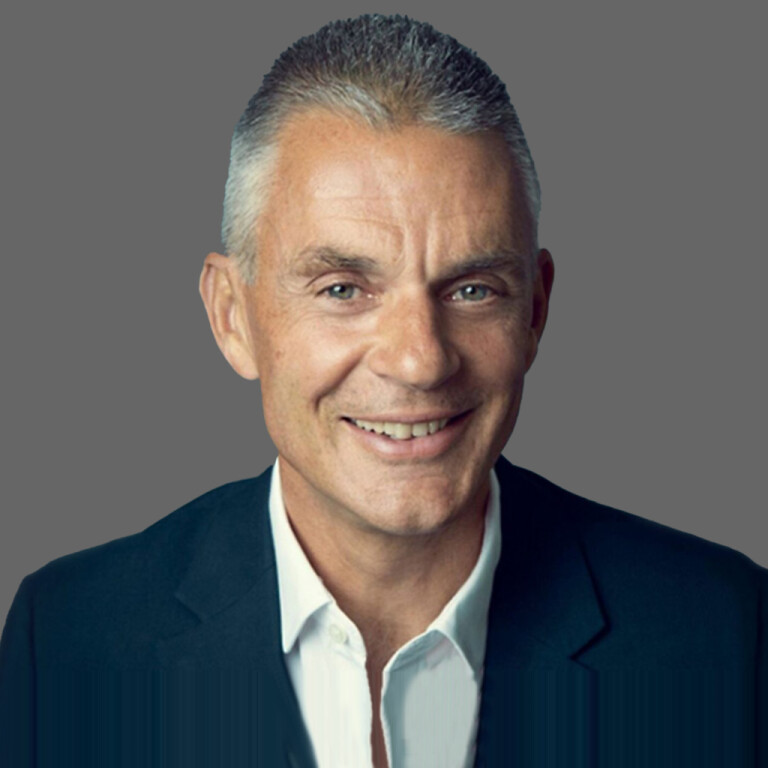 Before joining the BBC, Davie had a career in marketing at Procter and Gamble, and at PepsiCo Europe. He joined the BBC in 2005 as Director of Marketing and Audiences, moving to become Director of Audio and Music with overall responsibility for the BBC's national radio output, its digital services and performing groups.
Davie was acting BBC Director-General between November 2012 and April 2013, following the departure of George Entwistle.
Then he became Chief Executive of BBC Worldwide, the BBC's principal commercial subsidiary, responsible for creating and distributing leading British content globally.
Whilst in the role, he oversaw the merger between the BBC's production arm and BBC Worldwide, creating the new BBC Studios in 2018, and generating an annual turnover of over £1.4bn. He was made CBE in 2018 for services to International Trade.
Chloe Demrovsky
International President and CEO, Disaster Recovery Institute International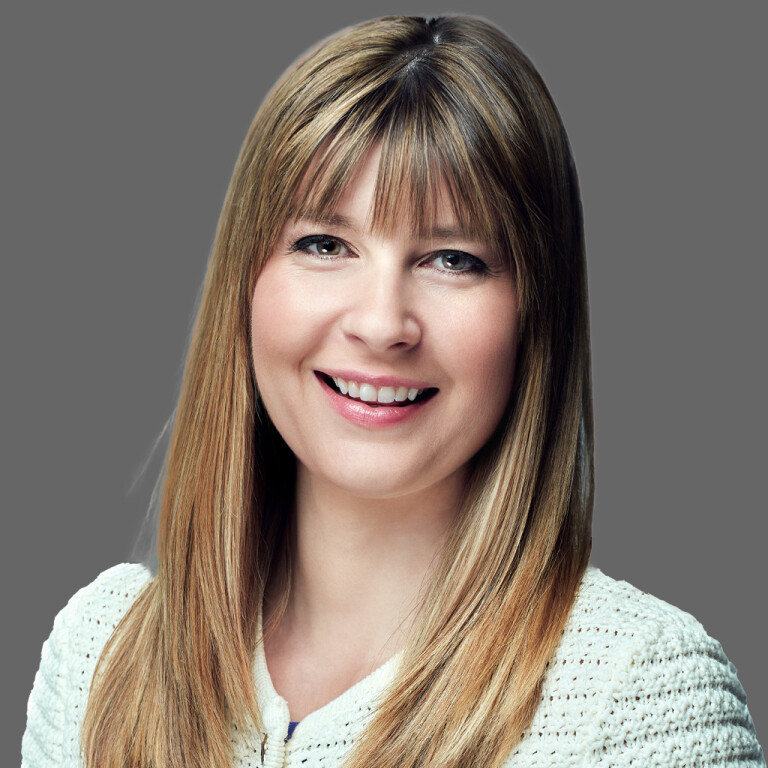 Chloe Demrovsky is a globally recognized, award-winning expert in risk and resilience and serves as the youngest and first female President and CEO of Disaster Recovery Institute International, the leading nonprofit helping organizations to prepare for and recover from disasters and that serves 20,000+ certified resilience professionals in 110+ countries and at 95% of Fortune 100 companies. She is a senior Forbes contributor, has appeared on CBS News, MSNBC, CNBC, Fox, Bloomberg, Sky News and Cheddar, and has served as a source for The Associated Press, BBC, USA Today, The Financial Times, ABC News, and others. She has presented at 150+ events across five continents and briefed government bodies including the US Congress, the European Commission, and the UN. She is a professor and the inaugural Executive in Residence in Global Economy at NYU SPS Center for Global Affairs, a term member of the Council on Foreign Relations, a Crain's New York 2023 Notable Leader in Sustainability, a US-Japan Foundation Scott M. Johnson Fellow, a French-American Foundation 2019-22 Young Leader, a British-American Project Fellow, and a Board Director for United Nations Office for Disaster Risk Reduction (UNDRR) ARISE, DRI Foundation, Bard College at Simon's Rock Board (Vice-Chair), the French-American Foundation and Plastic Omnium. She speaks four languages, has traveled to 50+ countries and lives in New York with her husband and son.
Timothy Michael Cardinal Dolan
Archbishop of New York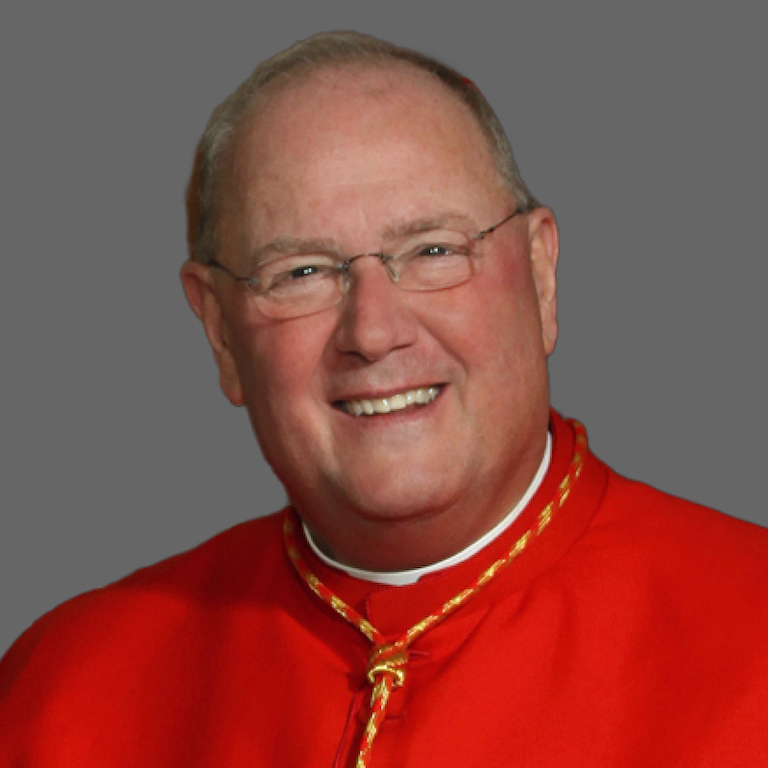 Timothy Dolan is the oldest of five children born to Robert and Shirley Dolan in St. Louis in 1950.
His education was at Holy Infant Grade School in Ballwin, Missouri; high school and college at the seminaries of the Archdiocese of St. Louis; theology at the North American College in Rome; and doctoral studies in Church history at The Catholic University of America.
Ordained a priest of the Archdiocese of St. Louis in 1976, he served as parish priest for eight years, as secretary to the Apostolic Nuncio in DC, as a professor at Kenrick Seminary and St. Louis University, and as rector of the North American College in Rome.
In 2001, he was appointed auxiliary bishop of his home diocese by Pope St. John Paul II, who, a year later, made him archbishop of Milwaukee. Pope Benedict XVI transferred him to the Archdiocese of New York in 2009, and named him a Cardinal in 2012.
He has served as President of the United States Conference of Catholic Bishops, Catholic Relief Services, and the co-chair of the National Jewish-Catholic Dialogue. It was his honor as well to enter the conclave which elected Pope Francis in 2013.
Michael Douglas
Actor, Producer, and United Nations Messenger of Peace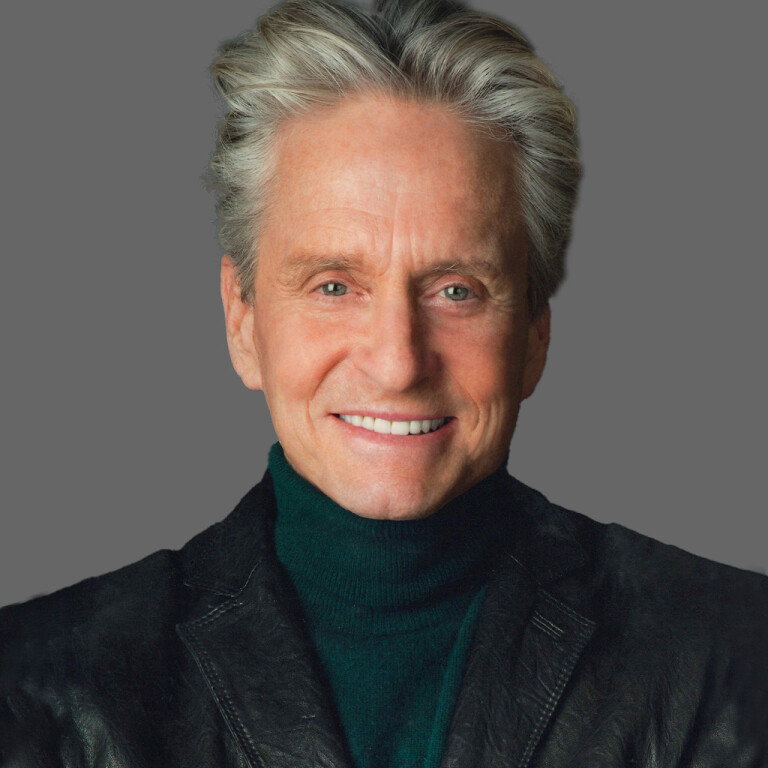 A legendary actor with 50 celebrated years of film, television and producing experience, Michael Douglas is known for his era-defining roles, dedicated public service record and enduring cultural impact.
Since his earliest acting work on Hail, Hero! and "The Streets of San Francisco," Michael has played some of the most memorable and enigmatic American anti-heroes of the last half century. He is most known for his iconic screen roles, like his Academy Award-winning turn as Gordon Gekko in Wall Street as well as critically and commercially acclaimed films such as Fatal Attraction, The American President, Basic Instinct, Traffic and Romancing the Stone. He is also a prolific producer, with credits on politically relevant and socially influential motion pictures like One Flew Over the Cuckoo's Nest and The China Syndrome, which presciently demonstrated the real-life risks of a nuclear meltdown and cemented his interest in disarmament issues. He will next appear as Benjamin Franklin in an upcoming limited series depicting the Founding Father's craft for the art of diplomacy.
With a passion for complex protagonists and darkly humorous undercurrents, Michael has received numerous accolades for his work, including two Academy Awards, five Golden Globe Awards, a Primetime Emmy Award, AFI Life Achievement Award, two French César Awards for Career Achievement and, most recently, the Palme d'or d'honneur for lifetime achievement at the 76th Annual Festival de Cannes.
In addition to his career accomplishments, Douglas has remained a steadfast public servant, activist and philanthropist dedicated to peace and human welfare. In 1998, former United Nations Secretary-General Kofi Annan appointed Michael as a Messenger of Peace for his commitment on disarmament issues, including nuclear non-proliferation and halting the illicit trade in small arms and light weapons. In this capacity, his public stand on disarmament plays an important role in focusing public awareness on the United Nations' efforts to strengthen global peace and security. He also supports the work of several organizations dedicated to disarmament and non-proliferation, including the Ploughshares Fund and the Nuclear Threat Initiative. In 2015, he was awarded the Genesis Prize in part for his contributions to cinema and his commitment to humanitarian causes.
Andrew Edgecliffe-Johnson
U.S. News Editor, Financial Times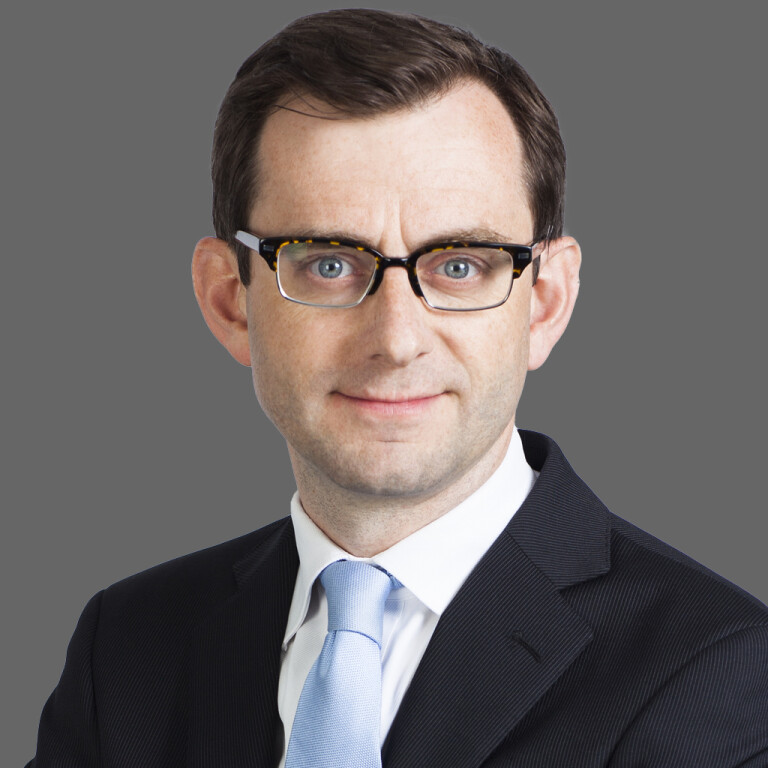 Andrew Edgecliffe-Johnson is the FT's US news editor, based in New York and coordinating its daily coverage of politics, business and more across the United States. Before this role, he was US business editor, leading the FT's coverage of the forces and people shaping US capitalism in an age when society's expectations of big companies were shifting radically. In more than 25 years at the FT he has held writing and editing positions on both sides of the Atlantic, including global media editor and deputy news editor.
Blair W. Effron
Partner, Cofounder, Centerview Partners LLC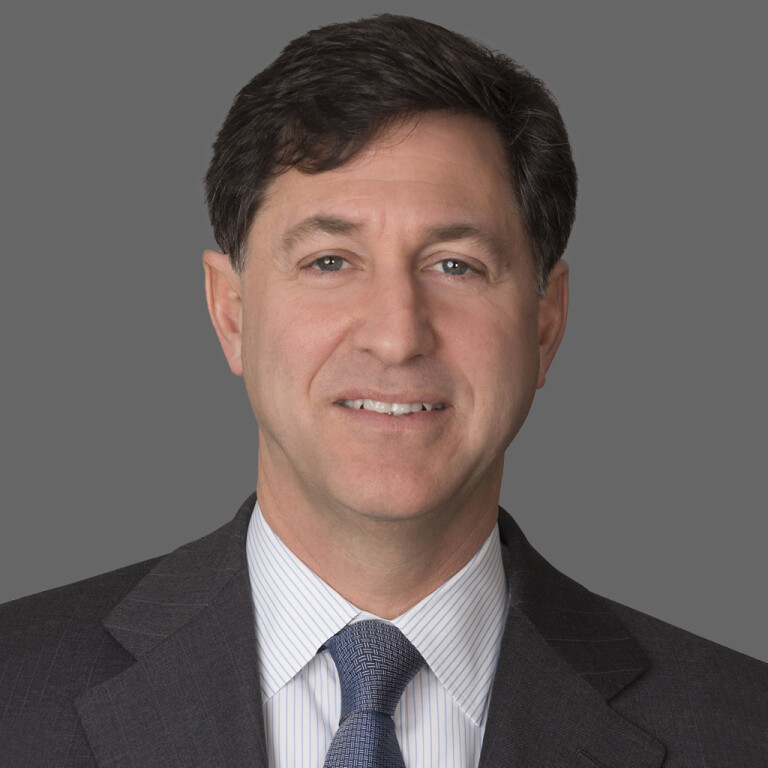 Blair W. Effron is cofounder of Centerview Partners, a leading independent investment banking and advisory firm with offices in New York, London, Los Angeles, Palo Alto, Paris, and San Francisco. The firm has nearly six hundred professionals and provides assistance on mergers and acquisitions, financial restructurings, general advisory, valuation, and capital structure to companies, institutions, and governments. Since its founding in 2006, the firm has advised in over $4 trillion in transactions and ranks among the most active banking firms globally in strategic advisory. The firm works with public and private companies across a range of sectors including the consumer, energy, financial, general industrial, health care, media, retail, technology, and telecommunications industries.
Mr. Effron serves on the boards of trustees of the Council on Foreign Relations (co-chairman), Lincoln Center, the Metropolitan Museum of Art, New Visions for Public Schools, the Partnership for New York City, and Princeton University. He also sits on the advisory board of the Hamilton Project, an economic policy initiative affiliated with the Brookings Institution, and is a Member of the President's Intelligence Advisory Board. Effron holds a BA from Princeton University and an MBA from Columbia Business School. He resides in New York with his wife Cheryl and has three children.
Susan Fales-Hill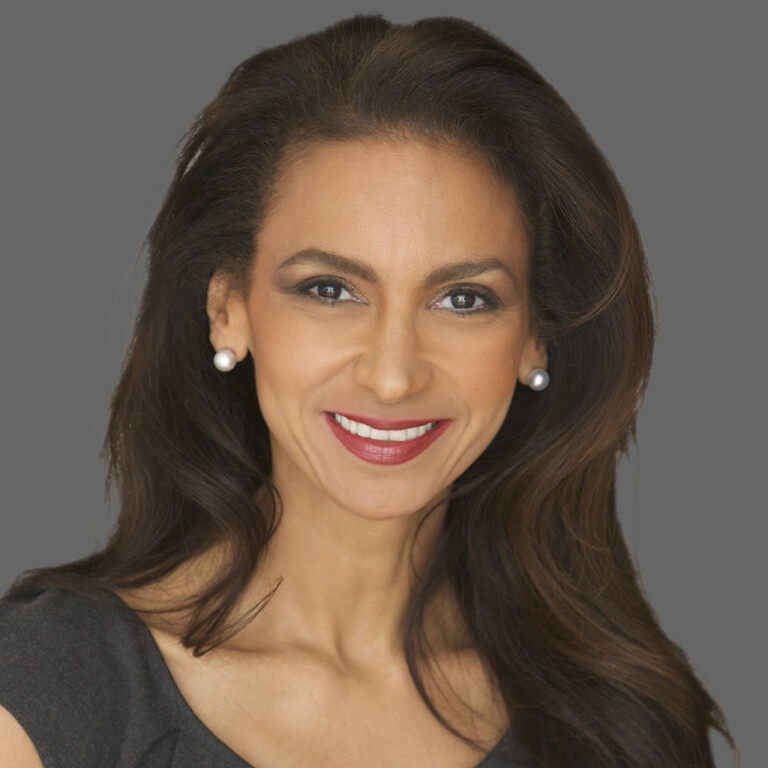 Executive Producer and Writer, And Just Like That, Max
Susan Fales-Hill attended the Lycée Francais de New York and graduated with honors from Harvard Collge (AB '84.) An award-winning television writer/producer, author and arts advocate, she began her career as a writer's apprentice and "warm up" person on the original "Cosby Show." After two years, she was transferred to its spin-off, "A Different World," where she became one of Hollywood's few female and youngest show runners. Other television credits include "Can't Hurry Love" (which starred Mariska Hargitay of "Law & Order SVU"), "Kirk," "Suddenly Susan" (starring Brooke Shields), and Showtime's "Linc's," which she co-created. She currently serves as a Consulting Producer/Writer on HBO's "And Just Like That," and co-wrote the two inaugural episodes of the second season.
Ms. Fales-Hill is the author of four books, including a memoir, "Always Wear Joy." Her articles have appeared in publications ranging from Architectural Digest to Vogue to The New York Times. Her 2000 Vogue article about growing up biracial, "My Life in Black and White," was reprinted in Vogue En Espanol and has been adopted into the syllabi of several universities. She is a Contributing Editor at Town and Country Magazine. Currently, she is at work on a book of non-fiction exploring her Fales ancestors' participation in the New England branch of the transatlantic slave trade over the course of a century and a half. It will be published by Amistad, a division of Harper Collins.
Ms. Fales-Hill serves on the boards of St. Paul's School, as well as of American Ballet Theater. She received the Melville Strauss Award, the organization's highest honor. As Misty Copeland's first sponsor in 2005, she helped launch and design the ballet company's diversity effort, now named Project Rise. "The Wind at My Back," which she co-wrote with Ms. Copeland, a memoir of the latter's relationship with pathbreaking ballerina, Raven Wilkinson was published in Fall 2022. She has served on the board of the Lycée Francais de New York and as Vice Chair of her Harvard class reunions. She is a trustee of St. Paul's School in New Hampshire, and a member of the Schlesinger Library Council at the Radcliffe Institute. From 2003-2006, she was an elected director of the Harvard Alumni Association. She is fluent in French, Italian and Spanish.
Mike Fries
Chief Executive Officer and Vice Chairman, Liberty Global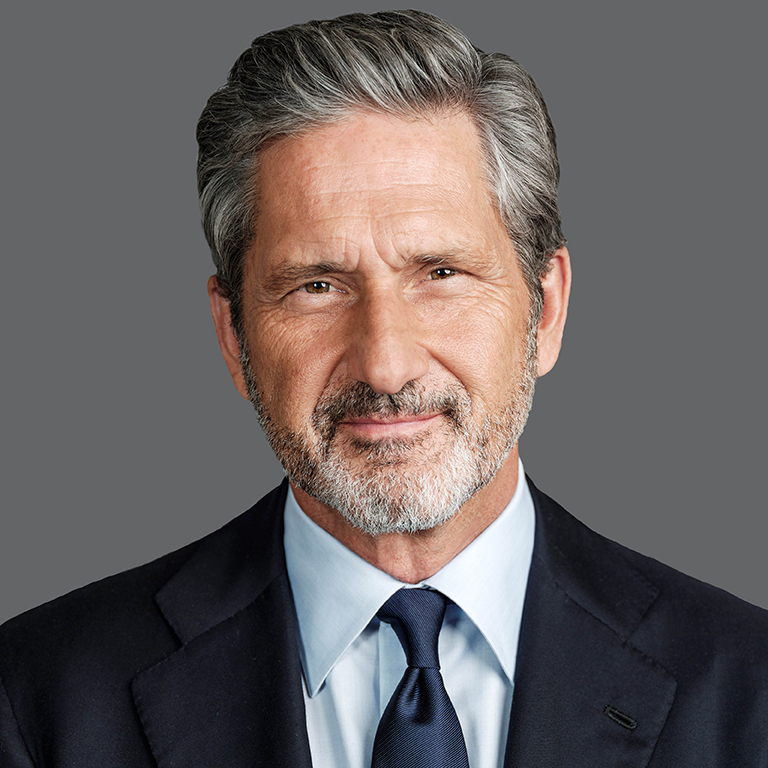 Jonathan Granoff
President, Global Security Institute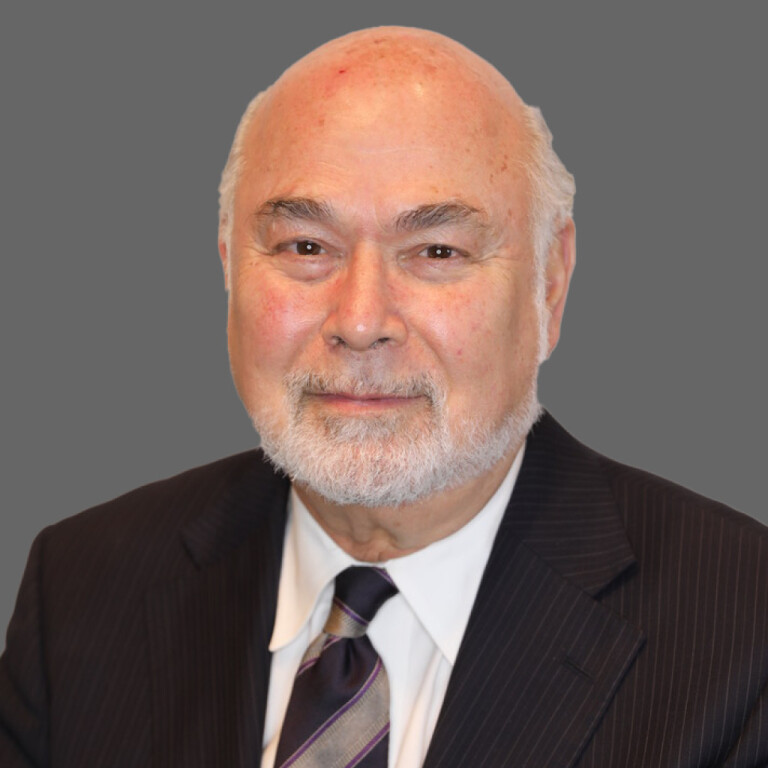 Jonathan Granoff, President Global Security Institute, Representative to the United Nations of the World Summits of Nobel Peace Laureates; Senior Advisor Committee on National Security American Bar Association International Law Section. Trustee and Fellow of World Academy of Arts and Science. Expert testimony before the US Congress and Parliaments of the UK and Canada and United Nations Secretary General's Disarmament Advisory Board. More than 100 publications. Numerous awards, including, Rutgers University Law School 2009 Arthur E. Armitage, Sr. Distinguished Alumni Award; Gwynedd-Mercy College 2006 Distinguished Service Award; American Bar Association Section of International Law Lifetime Achievement Award 2020; Vassar College Distinguished Alumni Award 2022; International Film & TV Festival of New York 1990 Silver Medal for Our Constitution: The Document that Gave Birth to a Nation. Nobel Peace Prize Nominee 2014. Vassar College, BA Cum Laude; Rutgers University School of Law, JD.
Bonnie Denise Jenkins
Under Secretary for Arms Control and International Security, U.S. Department of State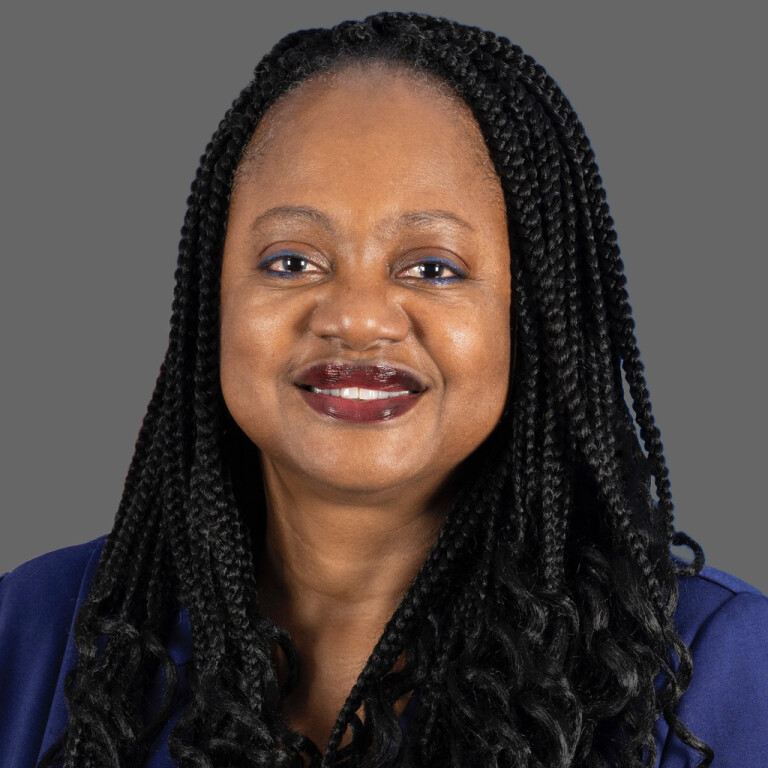 Ambassador Bonnie Denise Jenkins, PhD has served as the Under Secretary for Arms Control and International Security since July 22, 2021. She previously served in the Obama Administration as Special Envoy and Coordinator for Threat Reduction Programs in the Bureau of International Security and Nonproliferation (ISN) from July 2009 until January 2017. Ambassador Jenkins coordinated U.S. efforts on threat reduction globally and U.S. government programs in chemical, biological, nuclear, and radiological (CBRN) security. She was the State Department lead for all four of the Nuclear Security Summits held from 2010 to 2016, as well as the U.S. Representative to the G7 Global Partnership Against the Spread of Weapons and Materials of Mass Destruction. Before serving as Coordinator, she was a Legal Adviser to the U.S. Arms Control and Disarmament Agency where she provided advice to U.S. ambassadors and delegations negotiating arms control and nonproliferation treaties. Ambassador Jenkins also provided legal advice to treaty implementation bodies including the Chemical Weapons Convention, the Comprehensive Nuclear Test Ban Treaty, the Open Skies Treaty, the Conventional Forces in Europe Treaty, and the Biological Weapons Convention (BWC). She has worked with international institutions such as the International Atomic Energy Agency, the World Health Organization, the Organization for the Prohibition of Chemical Weapons, the Office of Security and Cooperation in Europe, the Comprehensive Nuclear-Test-Ban Treaty Organization, Interpol, and the BWC Implementation Support Unit.
From 2014 to 2017, Ambassador Jenkins led diplomatic efforts to promote the Global Health Security Agenda, a group of 70 countries, international organizations, non-government organizations, and private sector companies that builds countries' capacity to prevent, detect, and respond to infectious disease threats like Ebola and Zika. She also dedicated significant attention to the engagement with Africa to counter CBRN threats. In partnership with the U.S. Defense Threat Reduction Agency and U.S. Africa Command she developed the Threat Reduction in Africa program to help ensure that U.S. programs and activities in CBRN security were well coordinated and met the needs of African partners.
For her service as Coordinator of Threat Reduction Programs, Ambassador Jenkins was the 2016 ISN Nominee for the Secretary's Award for Excellence in International Security Affairs. Prior to re-joining the government in 2009, Jenkins worked at the Ford Foundation as the Program Officer for US Foreign and Security Policy, and Conflicts. She also served as Counsel on the National Commission on Terrorist Attacks Upon the United States (9/11 Commission). She was the lead staff member conducting research, interviews, and preparing commission reports on counterterrorism policies in the Office of the Secretary of Defense and on U.S. military plans targeting al Qaeda before 9/11. Ambassador Jenkins served as General Counsel to the U.S. Commission to Assess the Organization of the Federal Government to Combat the Proliferation of Weapons of Mass Destruction and worked at Rand Corporation focusing on Middle East weapons of mass destruction issues.
From its inception in 2017 until April 2021, Ambassador Jenkins was the Founder, Executive Director, and Board Chair of Women of Color Advancing Peace and Security (WCAPS), a leading advocacy organization supporting women of color in the security and peace-building sector that believes global issues are best approached from a variety of perspectives. In June 2020, she also founded Organizations in Solidarity, which supports a common vision of a world where all people are treated equally, fairly, and with respect.
Ambassador Jenkins has been an adjunct professor at Georgetown University Law School, Georgetown University School of Foreign Service and George Washington Elliott School of International Affairs. She also assisted in designing and leading arms control and nonproliferation simulation courses at Stanford University and in designing a global health simulation at the University of Pennsylvania and Spelman College.
From 2017 to 2020, Ambassador Jenkins was a Nonresident Senior Fellow at Brookings Institution. In 2017 she was a Senior Fellow at the Perry World House at the University of Pennsylvania. She was a pre-doctoral fellow at the Belfer Center for Science and International Affairs at the John F. Kennedy School of Government, Harvard University. During her years at the Belfer Center she worked at Harvard Law School in the Bernard Koteen Office of Public Interest Advising as an advisor to law students on legal jobs in the public sector. Ambassador Jenkins has a Ph.D. in International Relations from the University of Virginia; an LL.M. in International and Comparative Law from the Georgetown University Law Center; an M.P.A. from the State University of New York at Albany; a J.D. from Albany Law School; and a B.A. from Amherst College. She also attended The Hague Academy for International Law. Jenkins is a retired U.S. Naval Reserve Officer and received numerous awards for her military service. She is a member of the New York State Bar.
Michael E. Kassan
Founder and CEO, MediaLink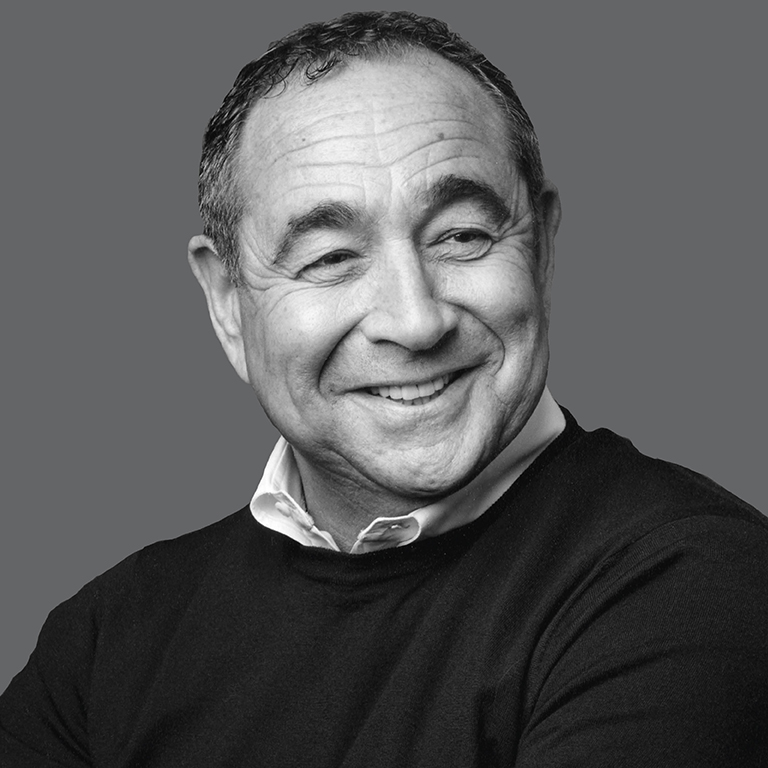 Michael E. Kassan is the founder and CEO of MediaLink, a leading strategic advisory firm. Described as the "ultimate power broker," he is a trusted advisor on speed dial with every major executive in the media, marketing, entertainment and technology C-Suite. They seek his insights and instruction for solving their most complex business challenges. Kassan and his global team of more than 200 specialists provide counsel for navigating the age of digital disruption in areas including: marketing transformation, data and technology solutions, growth strategy, private equity advisory, executive search and talent advisory and entertainment, sports and culture marketing. MediaLink is a part of United Talent Agency (UTA), which, together with Kassan, acquired the firm from Ascential pLc in 2021. Kassan had sold to Ascential pLc in 2017. In 2019, Kassan was inducted into the American Advertising Federation's Hall of Fame, which is considered the highest honor in advertising.
Kassan is known for his uncanny ability to see – and seize – opportunities across complementary industries and is often called upon as a keynote speaker and media commentator on the most pressing and provocative topics impacting the future of marketing. He has also been instrumental in redefining major tentpole events like CES, Cannes Lions, and Mobile World Congress for the greater marketing landscape.
Prior to founding MediaLink in 2003, Kassan was President/COO and Vice-Chairman of Initiative Media Worldwide, growing billings from $1.5 billion to over $10 billion. Before that, he was President and COO of International Video Entertainment (Artisan Entertainment). He has been named one of the top media executives in America by Ad Age and in 2018 was honored on Adweek's "Power 100" list and on Variety's index of the 500 most influential business leaders shaping the global entertainment industry. Michael has also been named to The Hollywood Reporter's "Silicon Beach 25" list of the most powerful digital players in L.A.
In addition, Kassan has served on the Board of the Hollywood Radio and Television Society, the Commission on California State Government Organization and Economy and the Cultural Affairs Commission – City of Los Angeles and has been Chairman of the State Senate Select Committee on the Entertainment Industry. Kassan is also a strong supporter of community and not-for-profit programs; he currently serves as Chair of the UJA-New York Marketing Communications Committee and is a Board member of the American Advertising Federation, the Ad Council, the Paley Center for Media, Project Healthy Minds and Big Brothers Big Sisters of America, whose Greater Los Angeles division named him the 2021 Walt Disney Philanthropist of the Year. He is also a member of the Board of Trustees of the Whitney Museum of American Art.
David Kenny
Executive Chairman, Nielsen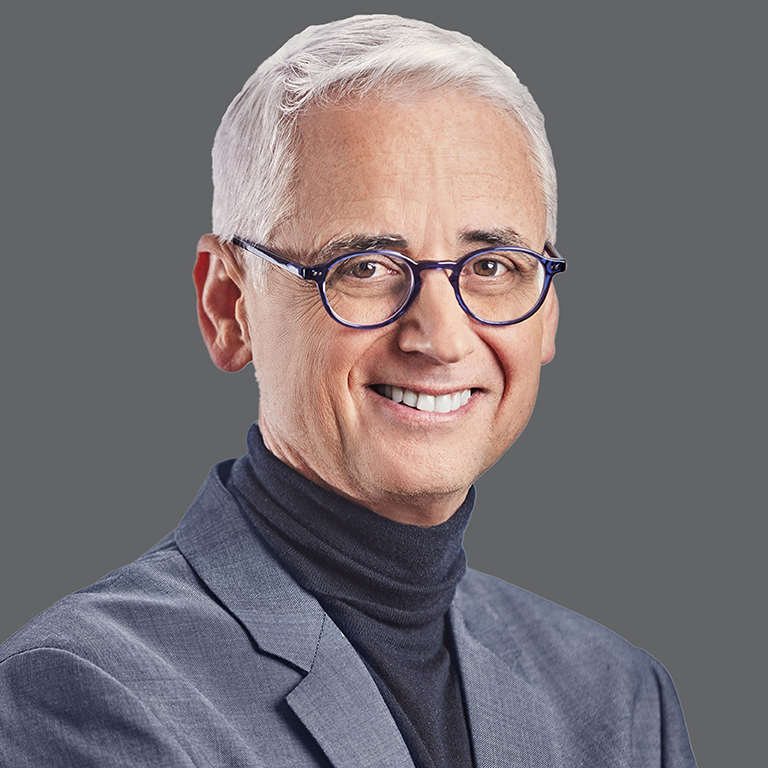 David Kenny joined Nielsen as Chief Executive Officer in 2018. He has spent his career in data science and artificial intelligence, focused on the marketing and media industries. David has a proven track record of implementing growth strategies, overseeing strategic transactions and creating value for stakeholders. He has a deep and holistic understanding of media and advertisers and how best to serve them.
David previously served as Senior Vice President of Cognitive Solutions at IBM where he oversaw IBM's artificial intelligence initiatives, using machine learning to support enterprise customers across a large number of verticals. Prior to that, he was Chairman and Chief Executive of The Weather Company.
Currently, David serves on the Board of Directors for Best Buy and Teach for America. He is also on the advisory board of ANA's Alliance for Inclusive and Multicultural Marketing.
David received his bachelor's degree in industrial administration from the GM Institute (now Kettering University) and holds an MBA from Harvard Business School.
Steve King
Chairman of Europe, Publicis Groupe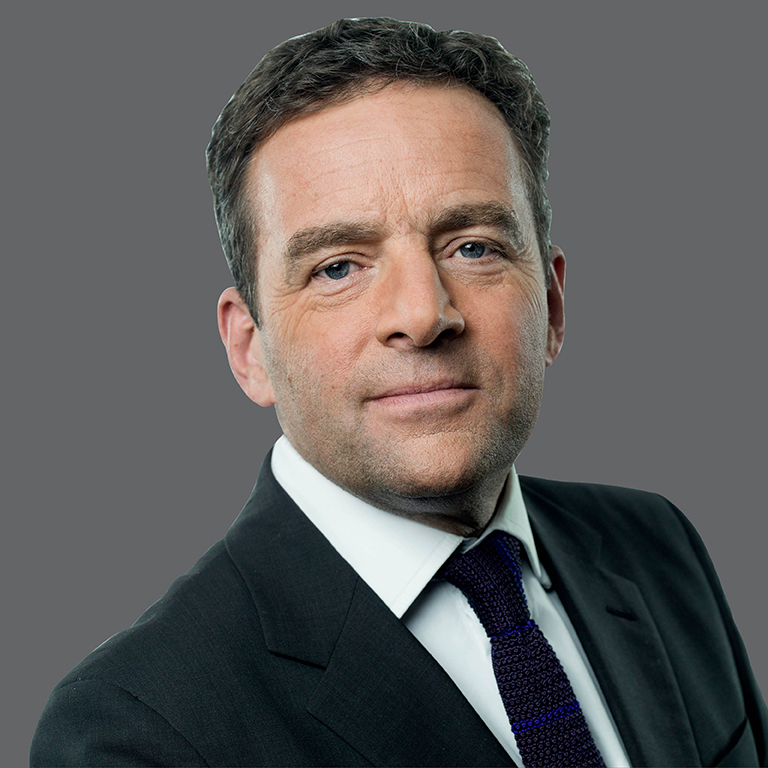 As Chairman of Europe, Steve King is responsible for developing the Company's marketing transformation practices across all the Groupe's operations and countries. ​
King serves on Publicis Groupe's Management Committee and US ComEx, as well as chairing the European ComEx. He is a former member of the Directoire, while he was Global COO of Publicis Groupe.​
Previously, he was CEO Publicis Media globally, creating a brand-led organisation spanning Zenith, Starcom, Digitas, Spark Foundry and Performics, powered by global practices, driving significant new business, client and organisational success. Prior, he served as CEO of ZenithOptimedia Worldwide and was a founder of Zenith Media in 1988, which went on to revolutionise the sector. ​
A highly-regarded commentator on global media issues and trends, King was named to Adweek's Power List in 2016-2018 and also serves as a board member of The Paley Center for Media and a board member of NewsGuard.
Ynon Kreiz
Chairman & Chief Executive Officer, Mattel, Inc.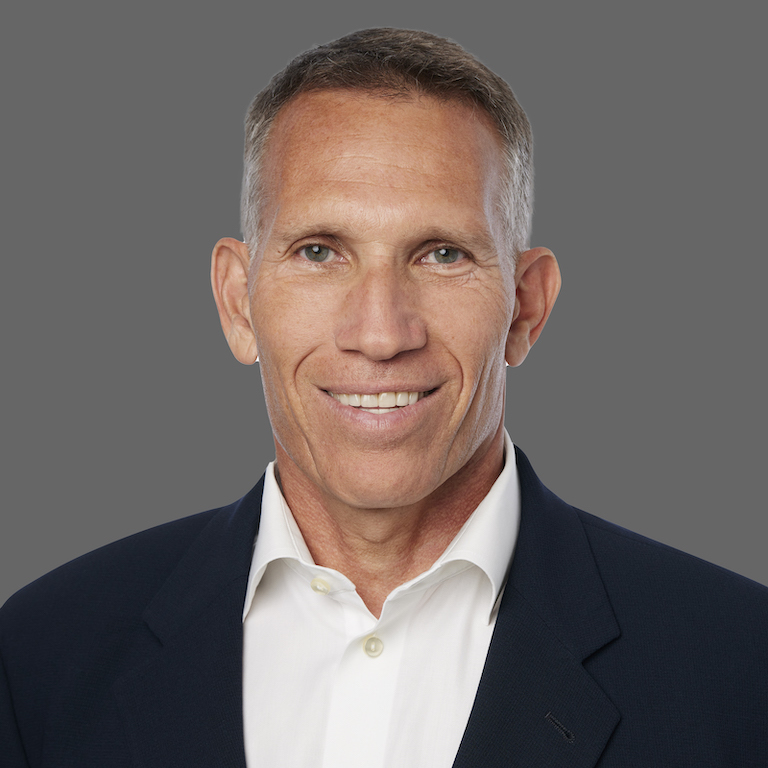 Ynon Kreiz is Chairman and Chief Executive Officer of Mattel, a leading global toy company and owner of one of the strongest portfolios of children's and family entertainment franchises in the world. He joined the company as CEO in April 2018 and was appointed Chairman of the Board of Directors in May 2018.
Mr. Kreiz has led a multi-year transformation strategy that established Mattel as an IP-driven, high-performing toy company. Under his leadership, Mattel has achieved significant improvements across multiple key financial metrics, grew its Adjusted Earnings Before Interest, Tax, Depreciation and Amortization (EBITDA) almost eight-fold to nearly $1 billion, achieved Gross Billings growth for four consecutive years in constant currency, and meaningfully strengthened its balance sheet.
During Mr. Kreiz's tenure, Mattel has established its Environmental, Social, and Governance (ESG) strategy and goals as published in its Citizenship Report. Mattel has also been recognized for its achievements in workplace culture and employee wellbeing by Forbes, Time, Fast Company, the Healthiest 100 Workplaces in America, the Great Place to Work Institute, and the Human Rights Campaign Foundation's Corporate Equality Index.
Under Mr. Kreiz's leadership, Mattel Films has announced 14 live-action motion pictures in active development with major studio partners and the company's first movie, "Barbie," will be released by Warner Bros. Pictures in summer 2023. Mattel Television has expanded its content offering and reaches audiences across 191 countries in 37 languages. Mattel also has a growing offering in digital gaming through licensing partnerships, game tie-ins, and standalone releases.
Mr. Kreiz has had extensive experience as a corporate leader in the media and entertainment industry. Prior to joining Mattel, he was Chairman and CEO of Maker Studios, a global leader in short-form video content and one of YouTube's largest multichannel networks. Maker Studios was acquired by The Walt Disney Company in 2014.
Prior to Maker Studios, Mr. Kreiz was Chairman and CEO of the Endemol Group, the world's largest independent television production company and owner of major programming franchises including Big Brother and Deal or No Deal. Under Mr. Kreiz's management, Endemol produced more than 10,000 hours of programming a year. He also strengthened the company's creative output, expanded into scripted content, and built its distribution business.
Before Endemol, Mr. Kreiz was a General Partner at Balderton Capital (formerly Benchmark Capital Europe), one of the leading early-stage startup investors in Europe.
Prior to Balderton, Mr. Kreiz co-founded Fox Kids Europe NV where he served as Chairman and CEO. Under his leadership, Fox Kids became one of the fastest growing pay TV channels in Europe and the Middle East and operated pay TV channels across 54 countries, broadcasting in 17 languages. The majority ownership of Fox Kids Europe NV was acquired by The Walt Disney Company in 2002.
Mr. Kreiz received a BA degree in Economics and Management from Tel Aviv University and an MBA from UCLA Anderson School of Management. He serves on the Board of Directors of Warner Music Group and is a member of the Board of Trustees of the UCLA Anderson School of Management as well as the Paley Center for Media. Mr. Kreiz is also a member of Business Roundtable, an association of chief executive officers of America's leading companies.
Debra Lee
Founder and Chair, Leading Women Defined Foundation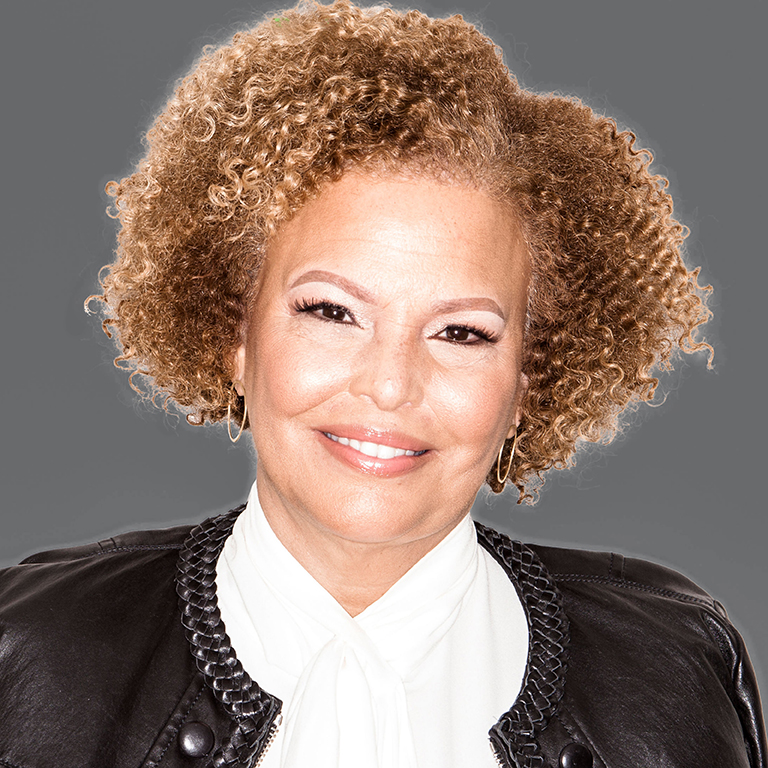 Debra L. Lee, Founder of Leading Women Defined, Co-founder of The Monarchs Collective and author of I AM DEBRA LEE, is one of the most influential female voices in the entertainment industry, with a trailblazing career spanning over 3 decades. For 13 years, Lee served as the Chairman & CEO of BET Networks, the leading provider of entertainment for the African-American audience and consumers of Black culture globally.
During her tenure, Lee helmed BET's reinvigorated approach to original authentic programming that led to hits such as The Game, The New Edition Story, Being Mary Jane, The BET Awards, Black Girls Rock!, BET Honors and many more.
In September 2009, Lee managed the launch of Centric, a 24-hour music and entertainment network. Under her guidance, Centric was rebranded in 2014 as the first network designed for Black women. She also oversaw the company's current growth initiatives, including international distribution of the brand in Canada, the Caribbean, the United Kingdom, France, the Middle East and sub-Saharan Africa.
Prior to her being named Chairman and CEO, Lee was President and COO of BET Networks for almost 10 years, during which she guided the company to consistent increases in viewership, revenue, and earnings. She first joined BET as Vice President and General Counsel in 1986 after serving more than five years as an attorney with Steptoe & Johnson, a Washington D. C. based corporate law firm. Prior to that, she served as a law clerk to the late Honorable Barrington Parker of the United States District Court for the District of Columbia.
Named one of The Hollywood Reporter's 100 Most Powerful Women in Entertainment and Billboard's Power 100, Lee's achievements in her 30+ year career in the industry have earned her numerous accolades from across the cable industry, as well as recognition as one of this country's most respected business executives. Lee was honored with the Distinguished Leadership Vanguard Award by the National Cable & Telecommunications Association and was inducted into the Broadcasting & Cable Hall of Fame, and The Advertising Hall of Fame.
In February 2017, the GRAMMY Organization recognized Lee with the Industry Icons Award, in recognition of her major contributions to American music and culture. Lee is currently the first and only woman to receive this distinguished honor.
Lee is a committed philanthropist, a Brown University Trustee emeritus; and sits on the Board of Trustees for the American Film Institute, The Paley Center for Media, and Cedars Sinai Hospital Board.
In 2011, Debra was appointed by President Obama to the White House Management Advisory Board during his tenure. Lee also currently sits on the Board of Directors for corporations including, Burberry Group, Plc, Marriott International, Procter & Gamble, and Warner Bros. Discovery.
In March 2023, Lee published I AM DEBRA LEE: A MEMOIR, which profiled her trailblazing career and experiences as a high-powered Black female executive in the entertainment industry. I AM DEBRA LEE was lauded by Kirkus Reviews as "a provocatively frank and inspiring memoir."
Lee earned her Juris doctorate at Harvard Law School, while simultaneously earning a master's degree in public policy from the John F. Kennedy School of Government. She graduated from Brown University with a bachelor's degree in political science with an emphasis in Asian politics. In 2014, Debra was awarded with a Doctor of Humane Letters (L.H.D.) from her alma mater, Brown University.
Janet Lee
SVP / CMO, Mobile Experience, Samsung Electronics America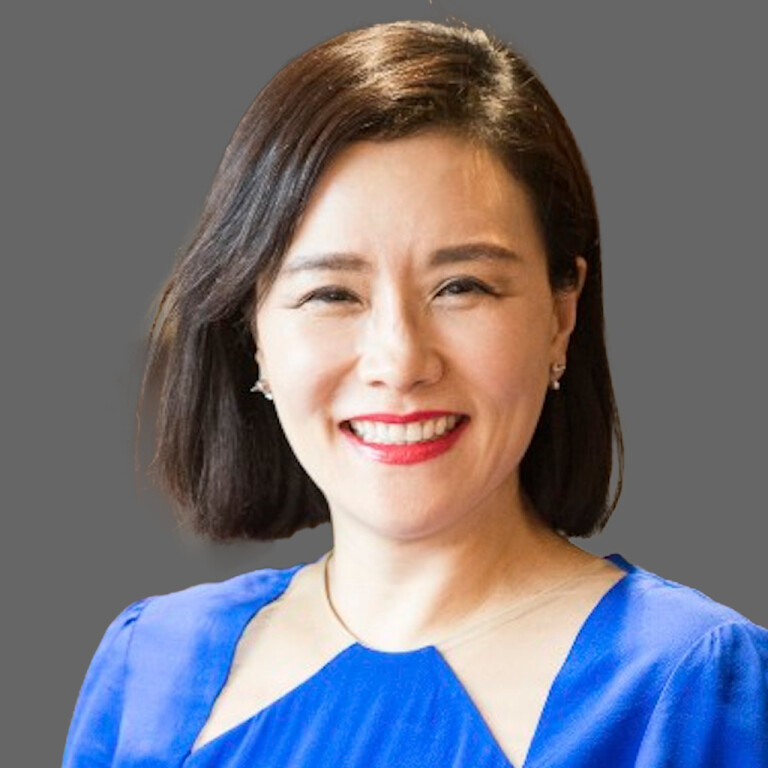 An all-around marketer and brand strategist with demonstrated success in CPG, Beauty, Biotech and Consumer Electronics industries with roles in Global Marketing, NA Marketing, Brand Strategy, Business Development, Licensing, Product Planning and Management.
Highly skilled at consumer research, concept development & validation, product life cycle management, go-to-market strategy, media, content marketing, performance & growth marketing, partnership and influencer marketing, brand & product positioning and communication.
A seasoned people manager with a deep understanding of organizational behavior and passion for developing, coaching and mentoring talents. Has a proven track record in building from ground up top- notch marketing teams across functions including product marketing, strategy & operations, creative services, media strategy and agency management, digital and social media, performance marketing, B2B marketing, partnership and influencer marketing and public relations.
MBA from Kellogg School of Management with focus on Marketing, Management & Strategy and Decision Sciences.
Melissa Lee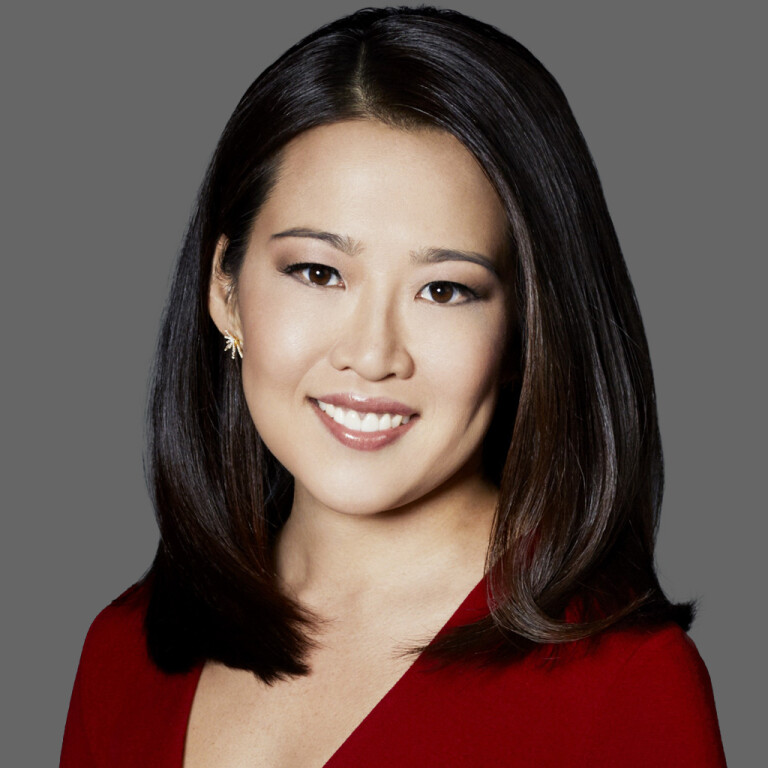 Host, Fast Money, CNBC
Melissa Lee is the host of CNBC's "Fast Money" (M-F, 5PM-6PM ET), which originates from the Nasdaq's MarketSite studio in New York's Times Square. "Fast Money" gives you the information normally reserved for the Wall Street trading floor, enabling you to make decisions that can make you money.
Previously, Lee was the host of "Options Action" and a member of the ensemble cast of CNBC's "Power Lunch," co-anchor of "Squawk on the Street" and host of "Money in Motion Currency Trading." She also covered investment banking, hedge funds and private equity for the network.
Lee has reported one-hour documentaries for the network, including "Rise of the Machines (2013)," "Code Wars: America's Cyber Threat"(2011), "Coca-Cola: The Real Story Behind the Real Thing" (2009) and "Porn: Business of Pleasure" (2009). In 2008, Lee reported and anchored a one-hour documentary, "Made in China: People's Republic of Profit," from Beijing and Shanghai. She reported extensively for the network on China from the country's growth to its challenges to the opportunities for U.S. businesses.
Lee received a 2010 Gracie Award for Outstanding Host-News and a Gerald Loeb Award nomination in 2009 for a CNBC Special Report: "Is Your Money Safe? The Fall of Lehman Brothers," for which she co-anchored. Lee also has been nominated for two Emmy awards in Business News. In 2007, she was recognized for her report, "The $50M Con," about a college student-turned scammer who ran a fake hedge fund and was ultimately caught by the FBI. And in 2003, she was nominated for her reporting on the proxy voting of mutual funds.
Prior to joining CNBC in 2004, Lee worked for Bloomberg Television and CNN Financial News.
Before her career in television, Lee was a consultant at Mercer Management Consulting. Her cases focused on the banking and credit card sectors.
Lee graduated with honors from Harvard College with a bachelor of arts in government. She also served as Assistant Managing Editor of the Harvard Crimson.
Tonya Lewis Lee
Director, Producer, Author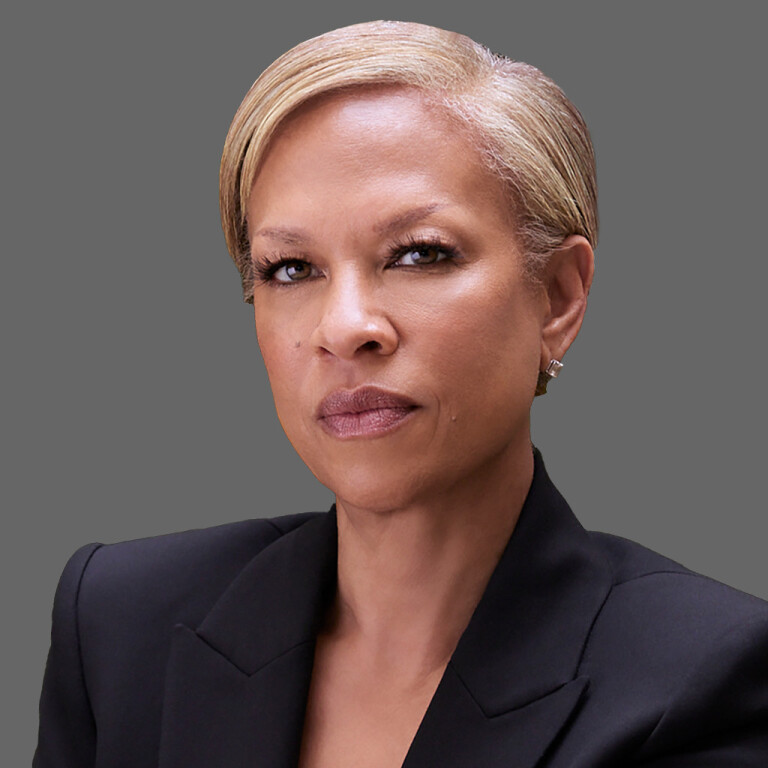 Tonya Lewis Lee is a director, producer, author and entrepreneur whose work often explores the personal impact of social justice issues. Most recently, the film she co-directed and co-produced, exploring the US maternal mortality crisis, AFTERSHOCK (HULU) has received numerous awards including a 2023 Peabody Award , a 2022 Sundance Special Jury Impact for Change Award and an NIHMC Award. As a television producer, Tonya served as Executive Producer on the episodic series She's Gotta Have It (NETFLIX) and wrote and produced The Watson's Go To Birmingham (AMAZON). As a film producer, Lee produced Monster (NETFLIX) which premiered at the 2018 Sundance Film Festival. Tonya is currently serving as an Executive Producer on a documentary film about seven time Olympic gold medalist Allyson Felix. As an author, Tonya's children's books, co-written with her husband Spike Lee, Please Baby Please, Please Puppy Please and Giant Steps to Change the World have sold over one million copies. As an entrepreneur Tonya founded Movita Organics an organic vitamin supplement company to provide a premium vitamin supplement to the marketplace and to continue the conversation with women about how to access and achieve one's optimum health.
Tonya is a graduate of Sarah Lawrence College, The University of Virginia School of Law and is a member of the Writer's Guild of America, the Producer's Guild of America, a member of the Board of Trustees of the March of Dimes and a Board Emeritus of the NAACP Legal Defense Fund.
John C. Malone
Chairman, Liberty Global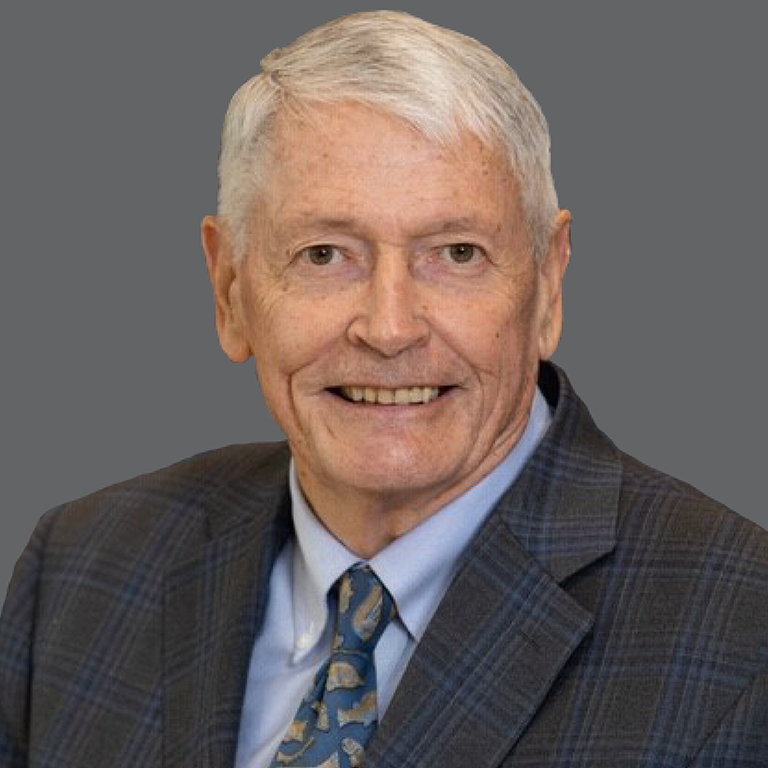 Dr. John C. Malone is Chairman of the Board of Liberty Media Corporation, Liberty Broadband Corporation and Liberty Global plc. From 1996 to March 1999, when Tele-Communications, Inc. (TCI) merged with AT&T Corp., he was Chairman and Chief Executive Officer of TCI. Previous to that, from 1973 to 1996, Dr. Malone served as President and Chief Executive Officer of TCI. He currently serves on the Board of Directors for Qurate Retail, Inc., Liberty Latin America Ltd. and Discovery, Inc. Additionally, Dr. Malone is a director emeritus of Charter Communications, Inc. and Chairman Emeritus of the Board for Cable Television Laboratories, Inc.
Born in 1941 in Milford, Connecticut, Dr. Malone was a Phi Beta Kappa and merit scholar at Yale University where he obtained a Bachelor of Science in Electrical Engineering and Economics in 1963. He also received a Master of Science in Industrial Management from Johns Hopkins in 1964 and a Doctor of Philosophy (Ph.D.) in Operations Research from Johns Hopkins in 1967. He has received two Honorary Degrees for Doctorate of Human Letters; the first from Denver University in 1992 and the second from Johns Hopkins University in 2012.
Dr. Malone began his career in 1963 at Bell Telephone Laboratories/AT&T in economic planning and research and development. In 1968, he joined McKinsey & Company and in 1970 he became Group Vice President at General Instrument Corporation (GI). He was later named President of Jerrold Electronics, a GI subsidiary.
He served as Director of the National Cable Television Association (NCTA) from 1974 to 1977 and again from 1980 to 1993. During the 1977-1978 term, Dr. Malone was the NCTA's Treasurer.

In 1983, Dr. Malone received the NCTA Vanguard Award, one of the highest honors in the cable television industry. He has received many other awards and honors which include: TVC Magazine Man of the Year Award - 1981; Wall Street Transcript's Gold Award for the cable industry's best Chief Executive Officer - 1982, 1985, 1986 and 1987; Wall Street Transcript's Silver Award in 1984 and 1989; Women In Cable's Betsy Magness Fellowship Honoree; University of Pennsylvania Wharton School Sol C. Snider Entrepreneurial Center Award of Merit for Distinguished Entrepreneurship; American Jewish Committee Sherrill C. Corwin Human Relations Award; Communications Technology Magazine Service and Technology Award; Bronze Award - 1993 Financial World CEO of the Year Competition; The Hopkins Distinguished Alumnus Award in 1994 and in 2004 the Hopkins Medal, the school's highest award. He is also recognized as a Yale Sterling Fellow (Harkness Circle) and in May of 2016 he was awarded the Steven J. Ross Humanitarian Award. In October of 2016, Dr. Malone was honored by the Television Academy with the Charles F. Jenkins Lifetime Achievement Emmy Award. On January 9, 2017 he received the Citizen of the West award which is an honor bestowed upon him through the National Western Association in Colorado.
Carolyn McCall
Chief Executive Officer, ITV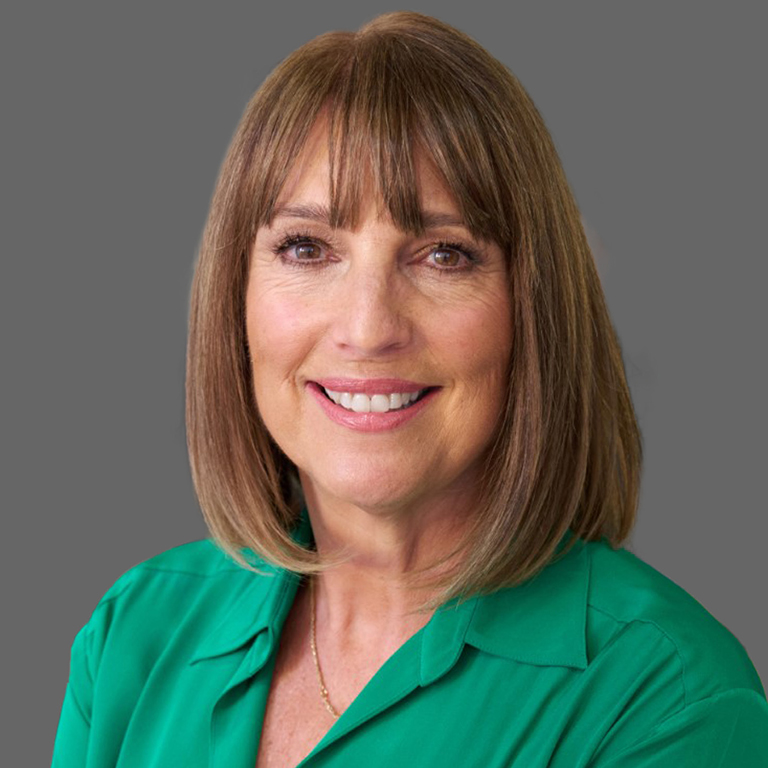 Dame Carolyn is a seasoned Chief Executive with strong strategic acumen and a demonstrable track record in value creation, operational excellence and business transformation. Carolyn is currently Chief Executive of ITV plc having previously been Chief Executive of easyJet. She also held various commercial and management roles at the Guardian Media Group, including CEO of the Guardian and Observer before becoming Group CEO in 2006. In addition, Carolyn currently sits as a Non-executive Director on the Board of Bridgepoint plc and Board of Trustees for the Royal Academy Trust. She has previously served as Non-executive Director of Lloyds TSB, Tesco plc and New Look Group plc.
In 2016, Carolyn was awarded a Damehood for services to the aviation industry having received an OBE in 2008 for services to women in business. She has received the Veuve Clicquot Businesswoman of the Year Award and has been named the most admired leader by Management Today three times, the only person to have won the award for two separate companies.
Crystal McCrary
Filmmaker, Producer, Author, Entrepreneur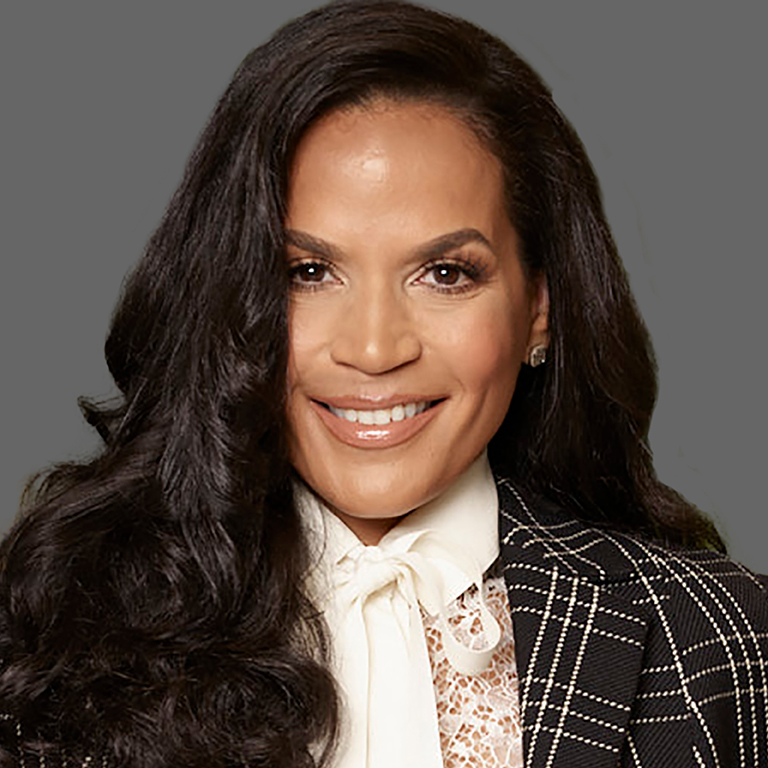 Crystal is an award-winning filmmaker, NY Times Best Selling author, producer, entrepreneur, mother of three amazing humans, and wife to Ray McGuire.
She began her career practicing entertainment law with Paul Weiss before leaving to pursue a full-time career in writing, producing, and directing.
Since that time, she has published two New York Times Best Selling novels HOMECOURT ADVANTAGE and GOTHAM DIARIES and written the critically acclaimed non-fiction book INSPIRATION: Profiles of Black Women Changing the World which features Michelle Obama, Iman, Venus Williams, Mellody Hobson, Misty Copeland, Mary J. Blige, Marian Wright Edelman, Shonda Rhimes and Thelma Golden as well as several other extraordinary women. She also produced the independent film DIRTY LAUNDRY starring Loretta Devine and Jenifer Lewis which was co-sponsored by the Human Rights Campaign. For six seasons, Crystal served as co-creator/executive producer for the NAACP Image Award-nominated BET series LEADING WOMEN and LEADING MEN which profiled men and women of color who have impacted the world socially, politically, and culturally and included profiles of Dr. Maya Angelou and Wynton Marsalis.
She also co-created, and executive produced the three-part documentary series INSIDE BLACK CULTURE which profiled The Studio Museum in Harlem, Evidence Dance Company and Abyssinian Baptist Church.
Crystal also created, produced, and directed the Nickelodeon Sports series LITTLE BALLERS an LITTLE BALLERS INDIANA.
Additionally, Crystal directed five short films on the NAACP Legal Defense Fund. Most recently, she directed a short film about the life and career of Kenneth Frazier, Executive Chairman and former CEO of Merck, and has also signed on to executive produce an 8- part scripted series on the life of Frederick Douglass and Anna Murray Douglass.
William McGurn
Opinion Columnist, Main Street, The Wall Street Journal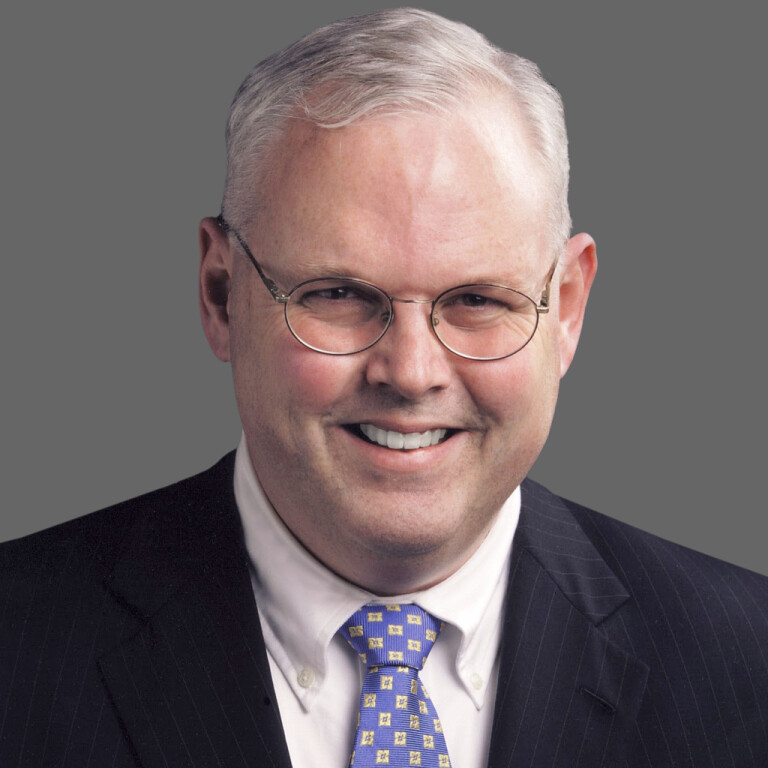 William McGurn writes the weekly "Main Street" column each Tuesday for The Wall Street Journal, is a member of the paper's editorial board, and is a FoxNews contributor. 
From 2005 to 2008, he served as chief speechwriter for President George W. Bush in the West Wing of the White House. 
Bill's career has been as a newspaperman. He was the chief editorial writer for The Wall Street Journal, and spent more than a decade overseas – in Europe and in Asia – for the Journal's overseas editions as well as for the Far Eastern Economic Review.  Before joining Dow Jones, he worked as assistant managing editor for The American Spectator, managing editor for This World magazine, and Washington bureau chief for National Review. He has written for a wide variety of publications, from the Washington Post and the New York Post to the Spectator (London) and First Things.
Bill is author of Perfidious Albion: The Abandonment of Hong Kong 1997, as well as a monograph on terrorism.  He holds a bachelor's degree in philosophy from the University of Notre Dame, and has a master's in communications from Boston University. He has served on a number of voluntary organizations, including the Presidential Commission on White House Fellows.
Bill is married to the former Julie Hoffman, and they have three daughters: Grace, Maisie, and Lucy. They now live in Madison, NJ.
Stephanie Mehta
Chief Executive Officer and Chief Content Officer, Mansueto Ventures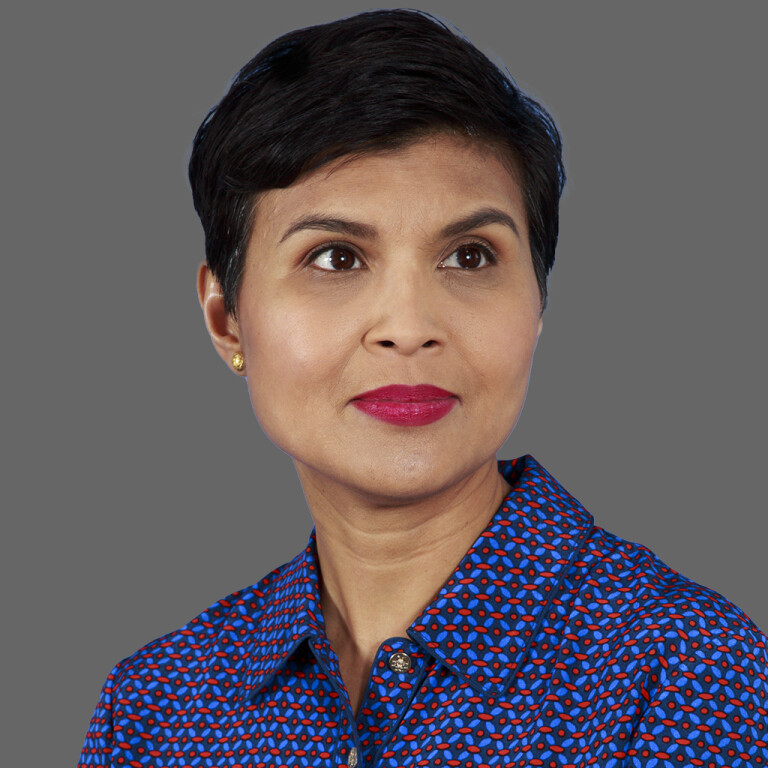 Stephanie Mehta is chief executive officer and chief content officer of Mansueto Ventures, publisher of Inc. and Fast Company. She previously served as editor-in-chief of Fast Company, where she oversaw digital, print, and live journalism. Under her leadership Fast Company was a National Magazine Award finalist in design for three years in a row, and the title added two new annual conferences. She has worked as a writer and editor at Vanity Fair, Bloomberg Media, Fortune, and The Wall Street Journal.
Mehta sits on the boards of the American Society of Magazine Editors, the Women's Forum of New York, and Airbel Impact Lab, the research and innovation arm of the International Rescue Commission.
Mehta began her career as a business reporter at The Virginian-Pilot in Norfolk, Virginia. She received a BA in English and an MS in journalism from Northwestern University. A Chicago-area native, she now lives with her husband and two children in Scarsdale, New York.
Jonathan Miller
CEO, Integrated Media Company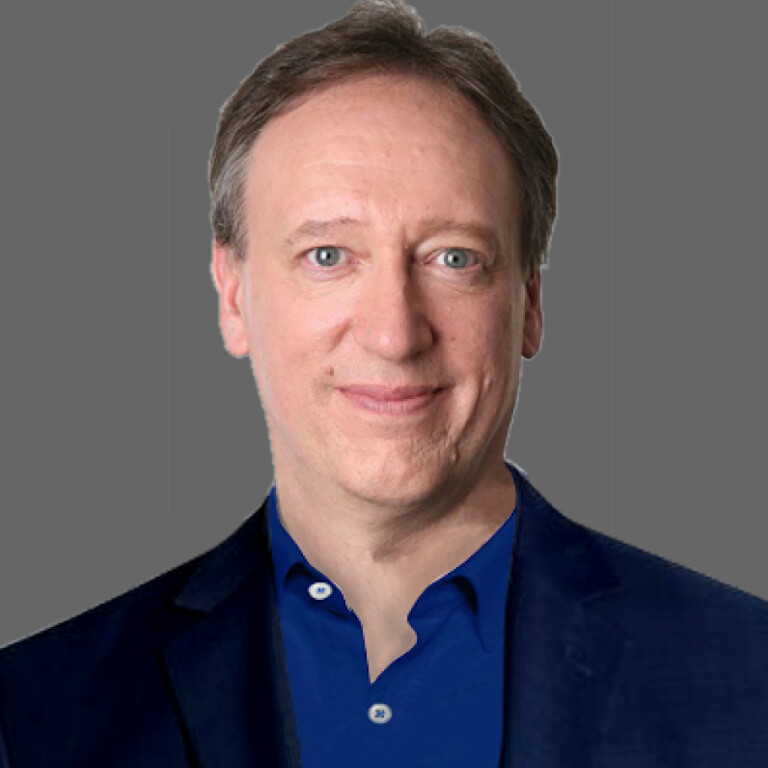 Jonathan Miller is CEO of Integrated Media Company, a digital media company that invests in growth stage companies at the nexus of media and technology. IMC is affiliated with TPG Capital, a premier private equity firm.
Jonathan is an advisor to Advancit Capital with Shari Redstone, Chairman of ViacomCBS. Advancit Capital focuses on early stage venture capital investments. Previously, Jon was Chairman and CEO of the Digital Media Group at NEWS CORP and FOX, Chairman and CEO of AOL, INC., President and CEO of USA Networks Interactive (now IAC) and also held senior positions at MTV Networks and the NBA.
Jon is on the Boards of Akamai Technologies, Inc., Nielsen Inc., Interpublic Group of Companies, Inc., and J2 Global, Inc. He also serves as a non-profit Director/Trustee for the American Film Institute and Paley Center for Media.  Jon has been awarded the Inaugural Pioneer Prize, Producers Guild of America, the Inaugural Vanguard Award, International Emmy Association, the Digital Power Player of the Year, Hollywood Reporter, and the Monaco Media Festival, Interactive Pioneer Award.
Izumi Nakamitsu
Under-Secretary-General and High Representative for Disarmament Affairs, United Nations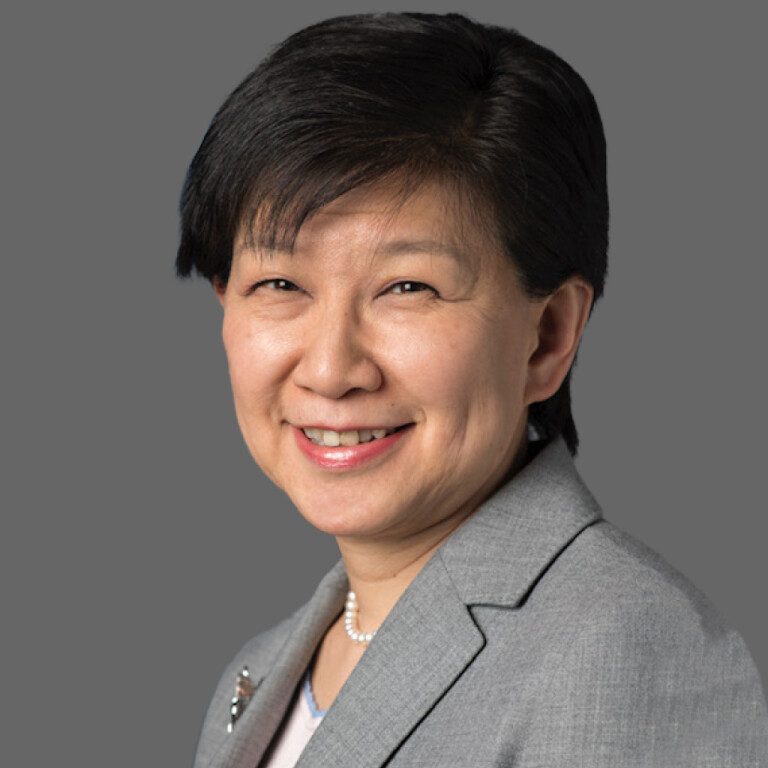 Ms. Izumi Nakamitsu assumed her position as Under-Secretary-General and High Representative for Disarmament Affairs on 1 May 2017. Prior to taking on this post, she served as Assistant Administrator of the Crisis Response Unit at the United Nations Development Programme since 2014.
She has many years of experience within and outside the UN system, most recently as Special Adviser Ad Interim on Follow-up to the Summit on Addressing Large Movements of Refugees and Migrants between 2016 and 2017. She was previously Director of the Asia and the Middle East Division of the UN Department of Peacekeeping Operations between 2012 and 2014, and Director of the Department's Division of Policy, Evaluation and Training, from 2008 to 2012.
Born in 1963, Ms. Nakamitsu holds a Master of Science degree in Foreign Service from Georgetown University in Washington, D.C., and a Bachelor of Law degree from Waseda University in Tokyo.
She is married and has two daughters.
Arnaud de Puyfontaine
Chairman of the Management Board & CEO, Vivendi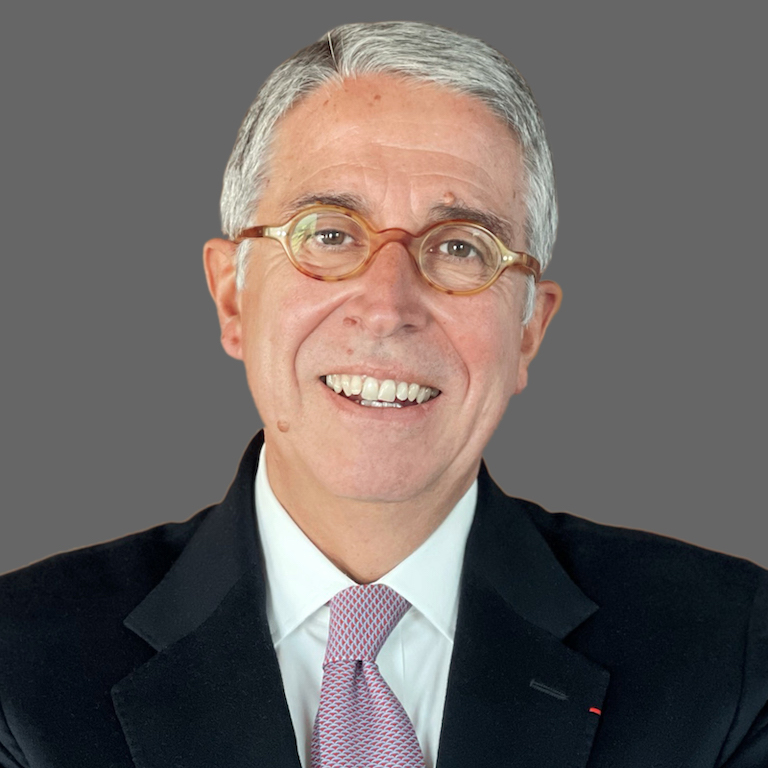 Arnaud de Puyfontaine has built his career in France and internationally in the media world.
First, Executive Director of Le Figaro, in 1995 he is a member of the founding team of the Emap Group in France, becoming a few years later Chief Executive Officer and then Chairman and Chief Executive Officer of Emap France. In 2000, he joins the Executive Board of Emap plc. and concomitantly, from 2000 to 2005, serves as Chairman of EMW, the Emap/Wanadoo digital subsidiary.
In 2006, he is appointed Chairman and Chief Executive Officer of Editions Mondadori France and one year later becomes General Manager of all digital business for the Mondadori group.
In 2009, Arnaud de Puyfontaine joins the US media group Hearst, serving successively as Chief Executive Officer of its UK subsidiary, Executive Vice President of Hearst Magazines International and Managing Director for Western Europe.
Arnaud de Puyfontaine joins Vivendi in January 2014, as Senior Executive Vice President in charge of its media and content operations. Since June 24, 2014, he has been Chairman of the Management Board and Chief Executive Officer.
Arnaud de Puyfontaine serves as Chairman of Prisma Media's Board of Directors, is a member of Canal+ group's Supervisory Board and Havas' Board of Directors. He is also a member of Lagardère's Board of Directors and Honorary Chairman of the French-American Foundation. He is Chevalier de l'Ordre National de la Légion d'Honneur and was awarded the OBE (Officer of the British Empire).
Arnaud de Puyfontaine is a graduate of the ESCP Business School (1988), the Multimedia Institute (1992) and Harvard Business School (2000).
Becky Quick
Co-Anchor, Squawk Box, CNBC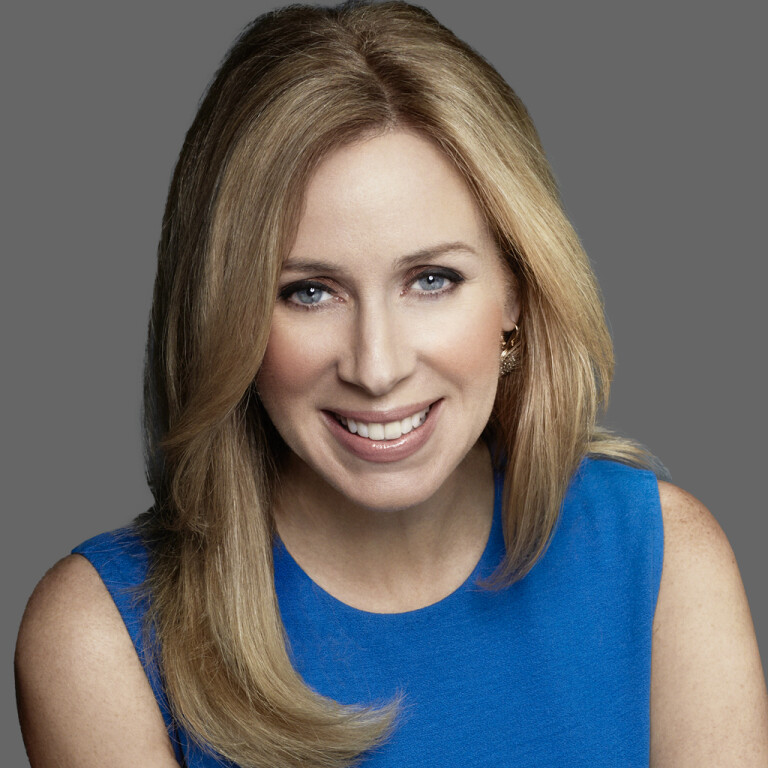 Becky Quick is co-anchor of "Squawk Box" (M-F, 6AM-9AM ET).
Quick is known for her hard-hitting interviews and profiles of some of the world's richest and most influential investors, including Warren Buffett, Bill Gates, Alan Greenspan, T. Boone Pickens, Jamie Dimon, Charlie Munger and many others. She also has interviewed three U.S. presidents and has hosted panels at some of the most prestigious conferences in the world such as the Microsoft CEO Conference, Fortune's Most Powerful Women's Conference and the Allen & Co. Sun Valley Media Conference.
Quick was formerly anchor of the nationally syndicated "On the Money," which was produced by CNBC, and also authored a regular column for Fortune magazine. Prior to becoming an anchor, Quick covered the Wall Street beat for CNBC as part of the network's partnership with Dow Jones.
Before joining CNBC in February 2001, Quick covered various beats for The Wall Street Journal, including retail, e-commerce and the Internet. She also played a crucial role in the launch of The Wall Street Journal Online, while serving as the site's International news editor.
Quick graduated from Rutgers University in New Brunswick, N.J. She serves on the board of the Economic Club of New York and previously served on the board of The Robert Wood Johnson University Hospital.
Ambassador Susan Rice
Domestic Policy Advisor (2021-23), U.S. National Security Advisor (2013-17), and U.S. Ambassador to the United Nations (2009-13)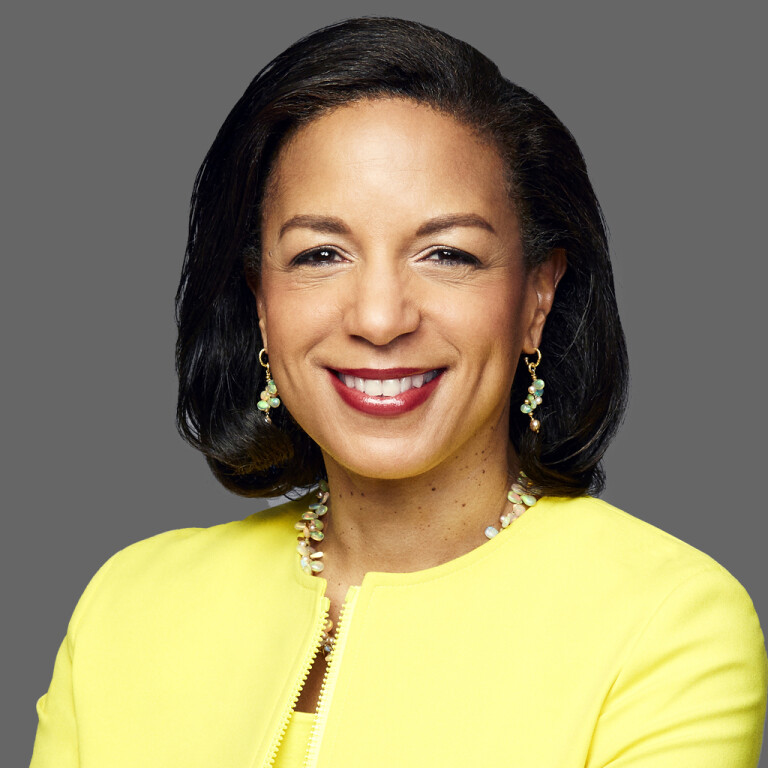 Mike Richter
New York Rangers Legend; 1994 Stanley Cup Champion; U.S. Olympian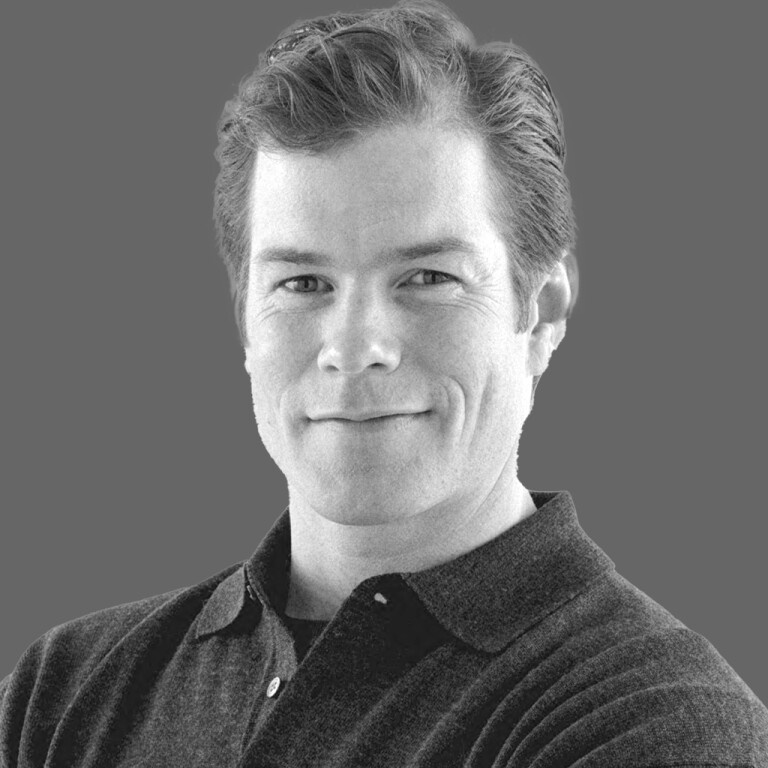 Drafted by the Rangers on June 15, 1985 as their second round selection, 28th overall, Richter spent his entire NHL career with the Blueshirts, fashioning a place in history as one of the finest goaltenders the franchise has ever known. In 666 career appearances, Richter posted a record of 301-258-73, along with a 2.89 goals against average and a .904 save percentage. At the time of his retirement in 2003, his 666 career appearances and 301 wins were franchise records, while his 24 shutouts were tied for the fourth-most in franchise history.
A three-time NHL All-Star (1992, 1994, 2000), Richter was named the Most Valuable Player at the 1994 contest at MSG. Later that season, he would help provide Rangers fans with their greatest triumph, backstopping the club to the 1994 Stanley Cup championship. During the championship run, he would establish a franchise record for playoff wins in one season (16) and tied a team record with four playoff shutouts.
Richter's brilliance was not confined to the NHL, as he stepped onto the national stage with Team USA. A three-time United States Olympian (1988, 1998, 2002), Richter helped Team USA capture a silver medal at the 2002 Winter Olympics in Salt Lake City, Utah. He also led the U.S. to the 1996 World Cup of Hockey championship and was named the Most Valuable Player of the tournament.
Richter was inducted into the United States Hockey Hall of Fame in 2008 and received the Lester Patrick Trophy in 2009. On February 4, 2004, Richter was given the highest honor that a Rangers player can receive, when his #35 jersey was retired by the organization and raised to the rafters at Madison Square Garden.
Ryan Roslansky
Chief Executive Officer, LinkedIn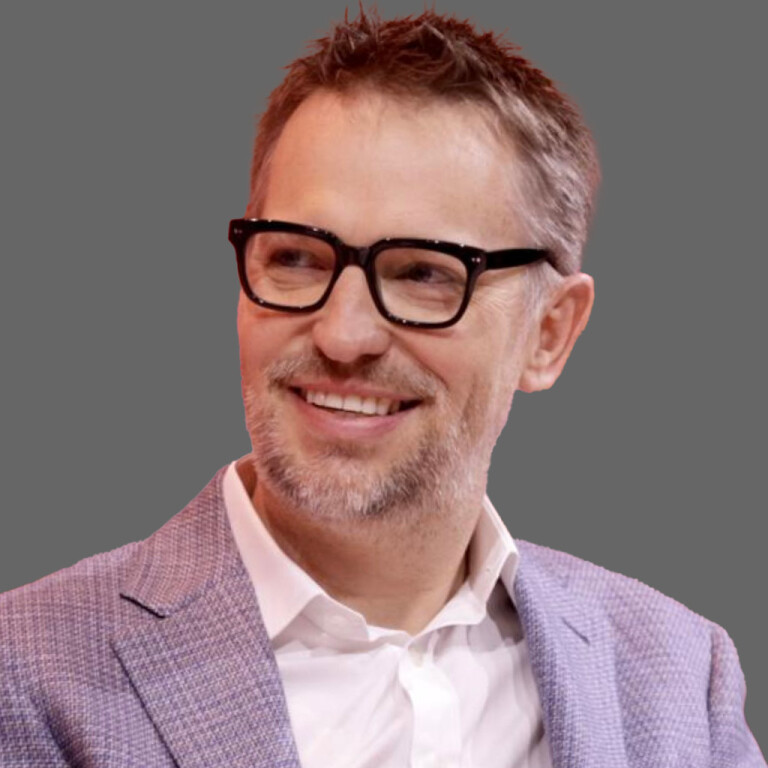 Ryan Roslansky is the CEO of LinkedIn, the world's largest and most powerful network of professionals. Ryan joined the company in May 2009 and has since held leadership roles in every part of LinkedIn's business. He led the evolution of LinkedIn's products into a single, holistic, global ecosystem of more than 950 million members, 63 million companies, 131 thousand schools and 40 thousand skills. Under his leadership, LinkedIn has also seen record levels of engagement on the platform and accelerated growth across the company.
Prior to becoming CEO in June 2020, Ryan held the role of global head of product where he oversaw all teams responsible for building and creating the next generation of LinkedIn products and experiences. He set the company's product strategy and oversaw product development, user experience, business development, and customer operations.
Prior to his head of product role, Ryan held leadership positions across the R&D organization, helping to launch groundbreaking new experiences for consumers and customers, including the simplification of the new LinkedIn desktop design and flagship mobile app, the launch of LinkedIn Learning, as well as the debut of our Influencer program and content platform. He has also played pivotal roles across the company's key acquisitions, including Lynda.com, SlideShare (acquired by Scribd in 2020), and Pulse. Ryan also serves on the board of directors for GoDaddy Inc.
Before LinkedIn, Ryan was senior vice president of products and content at Glam Media, and held various product and general management positions at Yahoo!, including spearheading the acquisition of Overture in 2003.
Stephanie Ruhle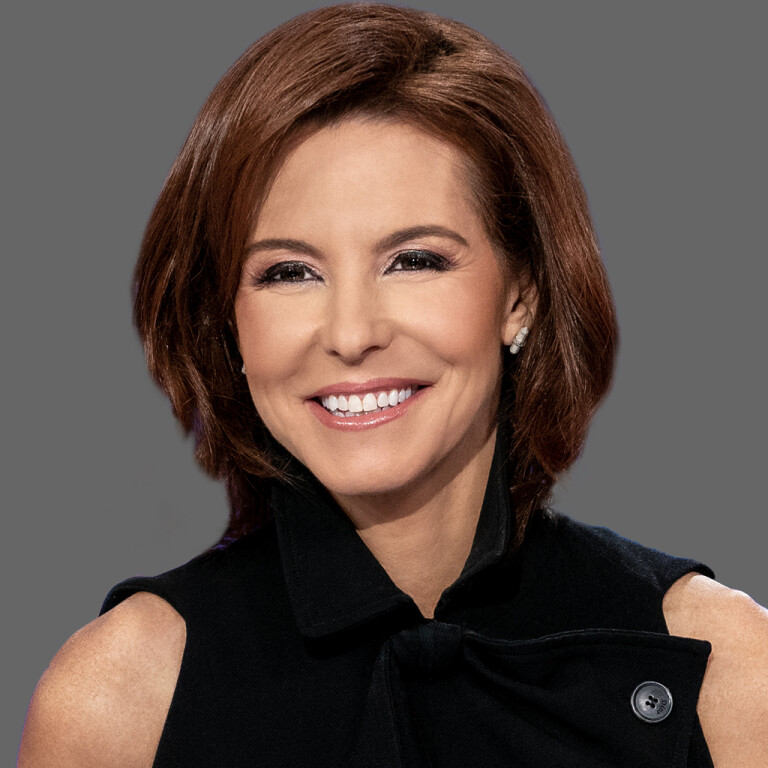 Host, The 11th Hour, MSNBC; Senior Business Analyst, NBC News
Stephanie Ruhle is the host of MSNBC's "The 11th Hour with Stephanie Ruhle" on weeknights at 11 p.m. ET. Ruhle also appears across all NBC News and MSNBC platforms as NBC News' Senior Business Analyst, including "NBC Nightly News with Lester Holt," "TODAY", NBCNews.com, and TODAY.com's "On The Money" with Stephanie Ruhle. 
Ruhle has interviewed titans in politics, business, entertainment and sports. As a Wall Street veteran, she is known for bringing her business acumen and hard-hitting style to high profile interviews, for her original reporting and bringing humanity into her news coverage and her daily "Good News Ruhles" segment. 
Ruhle served as the consulting producer of "Diamond Hands: The Legend of WallStreetBets," an MSNBC and NBC News Studio film coined by traders within the social media community of Reddit's r/WallStreetBets where users post stock and option trading. Ruhle is also the host of the podcast, "Modern Ruhles: Compelling Conversations During Culturally Complicated Times." The show takes aim at zeitgeist topics with the goal of understanding and respecting ideas that conflict with our own. 
Prior to Bloomberg, Ruhle worked at Deutsche Bank, serving as a Managing Director in Global Markets Senior Relationship Management. Ruhle began her career at Credit Suisse, where she was the highest-producing credit derivatives salesperson in the US. 
Ruhle plays an active role in women's leadership development, having founded the Corporate Investment Bank Women's Network and co-chaired Women on Wall Street. Ruhle is a member of the board of trustees for Girls Inc. NYC and in 2016 was honored as one of their Women of the Year. She is also on the Leadership Council at Robin Hood, NYC's largest poverty-fighting organization. 
Ruhle received a bachelor's degree in International Business from Lehigh University, living abroad in Guatemala, Kenya and Italy. 
Faiza J. Saeed
Presiding Partner, Cravath, Swaine & Moore LLP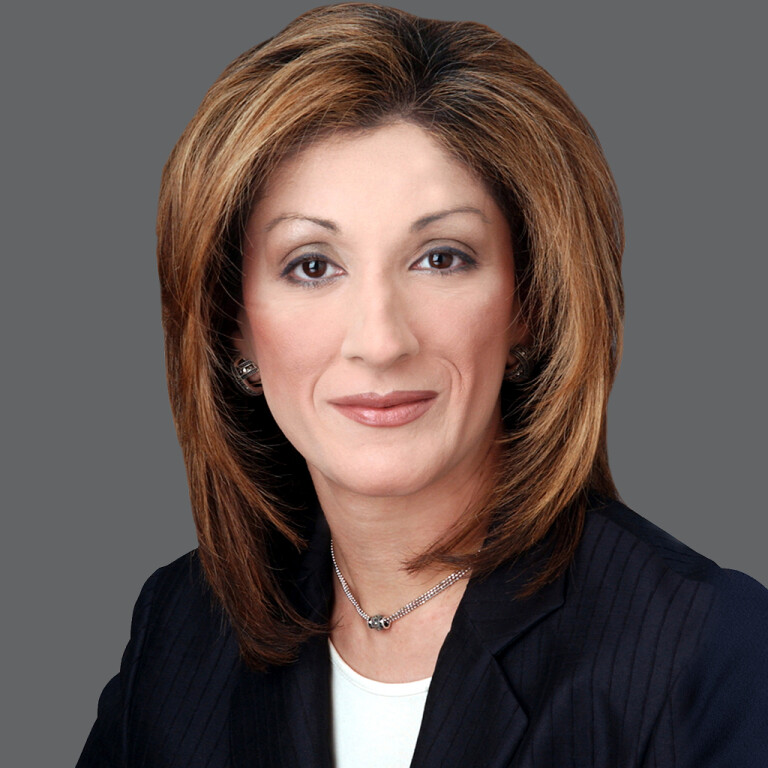 Faiza J. Saeed is the Presiding Partner of Cravath, Swaine & Moore LLP. She advises on mergers and acquisitions, with a focus on the media, tech and biotech sectors. She serves as a Trustee of The Paley Center and NewYork-Presbyterian, and on the Board of Directors of the Partnership for New York City and The Paley Foundation. She is a member of The Council on Foreign Relations and The Economic Club of New York. In 2021, Ms. Saeed received the Judge Simon H. Rifkind Award from The Jewish Theological Seminary. She is a recipient of the American Jewish Committee's Judge Learned Hand Award and was named one of the Asia Society's Game Changers of 2019. Earlier in her career she was named a Young Global Leader by the World Economic Forum. She received her J.D. magna cum laude from the Harvard Law School and her B.A. in Economics and Molecular Biology with Highest Distinction from the University of California at Berkeley, where she was elected to Phi Beta Kappa.
Ricardo B. Salinas Pliego
Founder and CEO, Grupo Salinas
Ricardo B. Salinas is one of Latin America's most outstanding entrepreneurs and a man convinced of the enormous potential of his country, Mexico. Salinas is the Founder and CEO of Grupo Salinas, a conglomerate of some of Mexico's most prominent companies in the banking, specialized retail, electronic media, telecommunications, content production, insurance, and retirement fund management sectors, among others. Grupo Salinas currently employs more than 116,000 people in six countries.
Ricardo Salinas is an active promoter of a true cultural change to achieve an inclusive prosperity that generates well-being for all. To achieve this, he proposes to create environments of freedom and innovation, ideas that he promotes through the Ricardo B. Salinas Pliego Center and the University of Freedom, soon to be inaugurated. He also supports various social and environmental initiatives through Fundación Azteca.
Ricardo B. Salinas' advanced and cutting-edge outlook has received recognition from the most important international business organizations and forums such as The World Economic Forum and The Aspen Institute. He has also been a speaker at 'Bitcoin Conference 2022', 'The Young Presidents' Organization', 'The Economist
Roundtable on Mexico', 'The Institute of the Americas', 'The Harvard Business School', and the TED forum.
Salinas has one of the most visited business blogs in Latin America (https://www.ricardosalinas.com). His articles have been published in U.S. journals and newspapers such as The Boston Globe, The New York Times, The Huffington Post and The Hill, and he is a regular columnist in publications such as El Universal, El Financiero, El Economista, El Horizonte, and El Informador.
Sowmyanarayan Sampath
CEO, Verizon Consumer Group, Verizon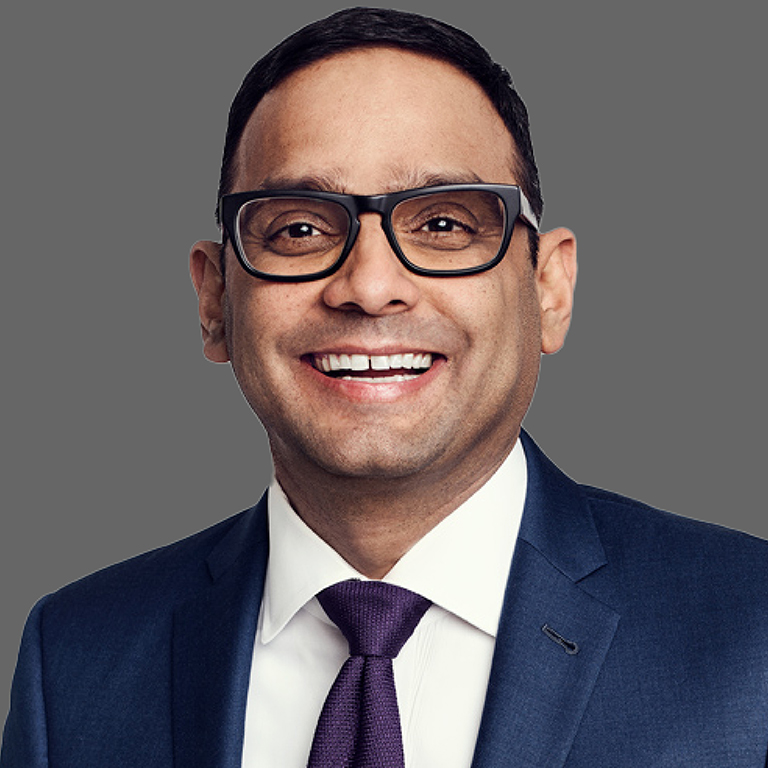 Sowmyanarayan Sampath (Sampath) is executive vice president and chief executive officer for Verizon Consumer Group, serving the largest consumer customer base in the United States with over 103.5B in total revenue (2022). Sampath is a globally recognized leader in the telecom industry with experience spanning consumer, enterprise, security and critical infrastructure. His distinct tenure at Verizon includes transformative work on Verizon's consumer operating model and empowering its customer-facing organization.
Sampath previously served as CEO of Verizon Business, serving 99% of Fortune 500 companies, leading the digitization of businesses, governments and communities around the world as customers reimagine their employee, supply chain and end-to-end-customer experiences. With $31B+ in annual revenue, Verizon Business is the leader in new 5G-based technology-led innovation.
Prior to Verizon Business, Sampath served as President of Global Enterprise at Verizon, where he led a global team focused on delivering solutions to enable enterprise customers to securely connect to the global economy and intelligently manage business operations. Earlier in his Verizon tenure, he served as Chief Product Officer, responsible for the consumer and business product portfolio and implementing major strategic initiatives. These included two of the company's largest programs, Network Transformation and One Fiber, which served as the foundation for Verizon's progress in wireless network densification and 5G. Before Verizon, Sampath spent almost a decade at the Boston Consulting Group, where he was a Partner and Global Sector Leader for the Telecom practice area focused on driving large scale, enterprise wide transformations.His experience includes other executive roles including Chief Financial Officer and Chief Transformation Officer.
Corporate and charitable leadership
Sampath is committed to diversity, equity, and inclusion. He is the executive sponsor of United of Verizon, one of the company's employee resource groups, designed to bring together employees of all backgrounds to help build a diverse company culture and best serve customers.
Sampath serves as a member of the WSJ CEO Council, Fast Company Impact Council and is a member of the Board of Advisors for Tech United New Jersey. He also serves on the board of directors of Canadian Tire, one of that country's largest chains of automotive, hardware, sports, leisure, and houseware products.
Personal and educational background
Sampath holds a Bachelor of Commerce degree from the University of Calcutta, St. Xavier's College, a Master of Business Administration (MBA) from Boston University and he is a Chartered Accountant.
Ed Skyler
Head of Enterprise Services and Public Affairs, Citi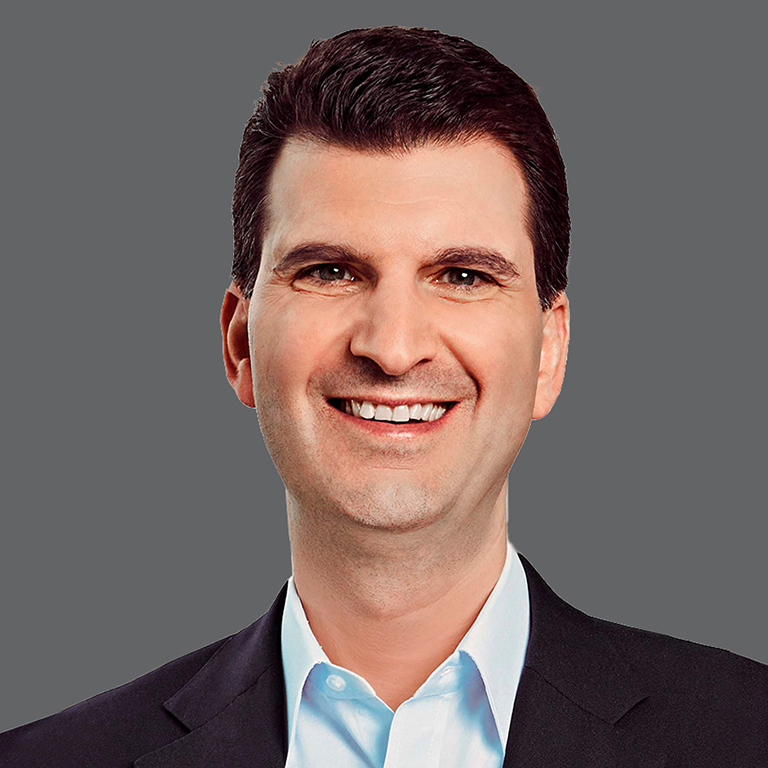 Edward Skyler joined Citi as Executive Vice President and Head of Global Public Affairs in May 2010. He oversees the primary functions that shape the reputation of Citi, including Communications, Government Affairs, Marketing, Sustainability/ESG, Community Investing and Development and Citi's compliance with the Community Reinvestment Act (CRA). He has responsibility for managing certain global operations, including Aviation, Colleague and Client Services, and Citi's Real Estate portfolio. He chairs Citi's Reputation Risk Committee and the Board of the Citi Foundation. He also shares leadership of Investor Relations, Regulatory Affairs, and Environmental and Social Risk Management.
Prior to joining Citi, Edward served as a member of Mayor Michael R. Bloomberg's administration from 2002 to 2010, rising to the position of Deputy Mayor for Operations for the City of New York. In that capacity, he oversaw the performance of the City's main operational agencies and served as a top budget, legislative and labor negotiator. He oversaw four consecutive balanced and on-time City budgets; negotiated legislation to reform lobbying and "pay-to-play" practices; and spearheaded critical initiatives such as the overhaul of the City's 911 system and its sustainability agenda.
Previously, Edward served as Press Secretary and Communications Director during Mayor Bloomberg's first term. Prior to joining the Bloomberg Administration, he worked in the Corporate Communications group of Bloomberg LP. He also served as Deputy Press Secretary to Mayor Rudolph W. Giuliani and Public Information Director at the Department of Parks & Recreation.
Edward has stayed involved in civic life and served as Chairman of the Citizens Budget Commission. He is also an Executive Committee Member of the New York Police & Fire Widows' & Children's Benefit Fund and is a Trustee of The Paley Center for Media. He has been honored by several organizations, including Global Kids, Graham Windham and the YMCA of Greater New York.
A member of the New York State Bar Association, Edward is a graduate of the University of Pennsylvania and earned a Juris Doctor degree from the Fordham University School of Law.
Father Raymond J. de Souza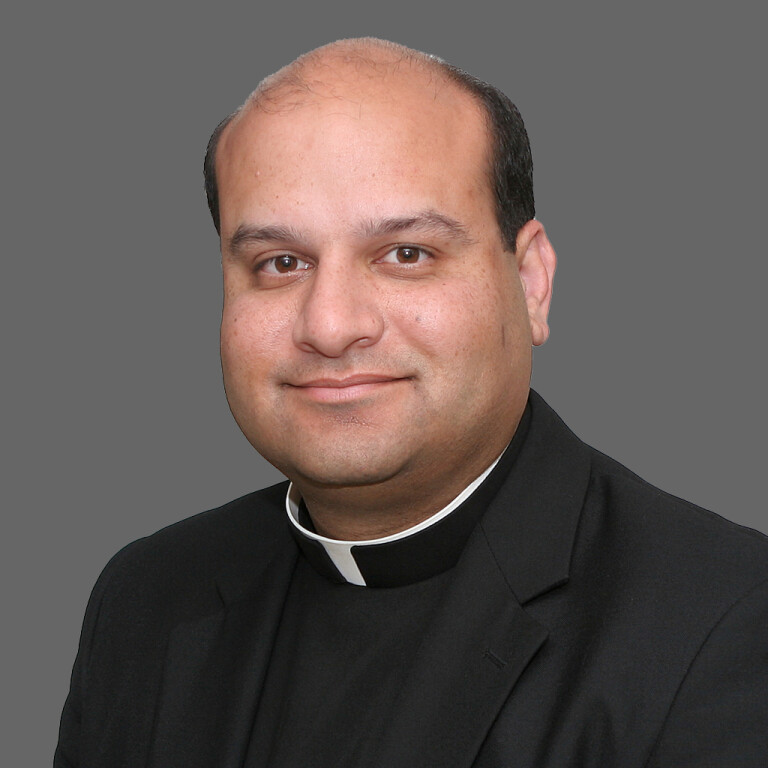 Columnist, National Post, National Catholic Register
Father Raymond J. de Souza, 52, was ordained a Catholic priest on 20th July 2002 for the Archdiocese of Kingston, Ontario.
For nineteen years (2003-2022) he served as Chaplain at Newman House, the Roman Catholic chaplaincy at Queen's University.
For sixteen years (2006-2022) he served as Pastor of Sacred Heart of Mary Parish (since 2006) on Wolfe Island – the largest of the Thousand Islands in the St. Lawrence River.
He was appointed a Missionary of Mercy by Pope Francis for the Jubilee of Mercy in 2016, an appointment that is now indefinite.
From 2014 to 2023, he served on the Board of Directors of Catholic Christian Outreach, the leading campus evangelization movement in Canada. From 2019 to 2023, he was chairman of the board.
He is a Senior Fellow at Massey College, University of Toronto.
He is a Senior Fellow for Cardus, Canada's leading Christian think tank.
In August 2022, when the Russian Federation added 67 Canadians to its "permanent stop list" – banned from entry – Father de Souza was first on the list.
Foreign Ministry Statement on imposing personal sanctions on certain Canadian nationals - The Ministry of Foreign Affairs of the Russian Federation (mid.ru)
Since 2006, Father de Souza has taught a senior undergraduate seminar in the Queen's University Economics Department: Philosophical Issues in Economics. The seminar examines fundamental economic issues beyond mere quantitative models. He is a Continuing Adjunct instructor at Queen's University, and also teaches second-year courses: Economic Aspects of Selected Social Issues and Introduction to the Study of Politics, Philosophy and Economics.
He served for fifteen seasons, 2004-2019, as chaplain for the Queen's Golden Gaels football team, including the 2009 Vanier Cup national championship season.
Father de Souza has written a weekly column for the National Post for nearly twenty years, since 2004. He has been a contributor to the National Post since its first month in October 1998.
He was the founder of Convivium, a Canadian magazine he launched in October 2011, examining the role of faith in our common life. He was editor-in-chief for nine years, 2011-2020. It ceased publication in 2022. (www.convivium.ca)
Described by papal biographer George Weigel as "Canada's finest Catholic commentator," he is the leading commentator on Vatican affairs for The National Catholic Register, one of the leading Catholic titles in the United States. His reporting and commentary has appeared there for 25 years.
For ten years Father de Souza contributed a monthly column to The Catholic Register, Canada's largest Catholic newspaper. From 2014 to 2020 he wrote biweekly columns for The Catholic Herald (United Kingdom).
The approximately 150 columns he writes annually can be found at www.fatherdesouza.com
Father de Souza is a television commentator for major Catholic events for the world's largest religious media network, EWTN. He broadcast the funeral (2005) and beatification (2011) of Pope John Paul II, as well as the election of Pope Francis (2013) and the funeral of Pope Benedict XVI (2023).
In 2020, he was appointed to the Premier's Council on Charities and Civil Society (Alberta). He term expired in 2022.
In 2015 he was appointed Chairman of the External Advisory Committee for the Office of Religious Freedom established in 2013 in the Department of Foreign Affairs, Trade and Development.
For ten years, 2004 – 2014, Father de Souza served as the Chaplain for the Saint Thomas More Society, an unofficial association of Catholic parliamentarians in Ottawa.
From 2011 to 2014, he was appointed a consultant to the Ad Hoc Committee for Religious Liberty – the lead committee of the United States Conference of Catholic Bishops in defense of religious liberty at home and abroad.
In frequent contact with Canada's Jewish community, he served on the board of directors of the national Jewish advocacy agencies – Canada-Israel Committee, Centre of Israel and Jewish Affairs (CIJA) – from 2005 to 2018.
Father de Souza completed an undergraduate degree in Economics and Political Studies (BA Hons. 1993) and a graduate degree in public policy (MPA 1994) at Queen's University in Kingston, Ontario. He studied development economics (MPhil 1995) at the University of Cambridge, England.
His seminary formation was completed at St. Philip's Seminary in Toronto (BA Hons. in Thomistic Thought 1998) and the Pontifical North American College in Rome (Bachelor in Sacred Theology, Pontifical Gregorian University 2001; Licentiate in Sacred Theology, Pontifical University of the Holy Cross 2003).
He was awarded the Queen's Diamond Jubilee Medal in 2012 and Alberta's Platinum Jubilee Medal in 2022.
His parents, married 57 years, live in Calgary, where Father de Souza grew up.
He is an avid indoorsman.
Matt Strauss
Chairman, Direct-to-Consumer and International, NBCUniversal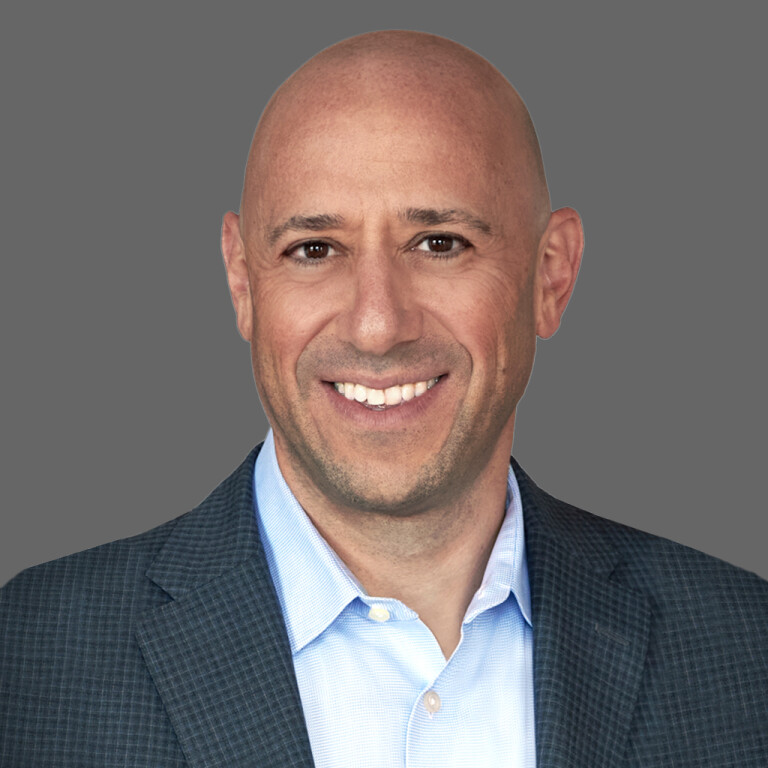 Matt Strauss was named Chairman, Direct-to-Consumer and International in August of 2020. In this role, Strauss is responsible for all aspects of Peacock, NBCUniversal's streaming service; Fandango, a global digital network serving more than 67 million monthly visitors with best-in-class movie information, ticketing, trailers, home entertainment, and fan merchandise; and International Networks, a division that delivers quality content and compelling brands to over 176 territories across Europe, the Middle East, Africa, Latin America, and Asia Pacific. He reports to Mark Lazarus, Chairman, NBCUniversal Television and Streaming. 
Prior to joining NBCUniversal in 2019 to lead Peacock and NBCUniversal Digital Enterprises, Strauss was Executive Vice President, Xfinity Services for Comcast Cable, where he led the strategy and development of best-in-class products and services that served more than 30 million customers across Comcast's residential lines of business—including Xfinity TV, one of the nation's largest pay-TV distributors of video and entertainment services; Xfinity Internet, the nation's largest gig provider; Xfinity Home and Xfinity Voice.
Under Strauss' leadership, Comcast transformed its video and Internet services with industry-leading experiences on TV and across devices, including the Emmy Award-winning Xfinity X1 guide and voice remote, Xfinity Stream, Xfinity Flex, Xfinity xFi, ultrafast gigabit speeds, the nation's largest and fastest Wi-Fi network, home security, and digital home automation features and controls.
He previously served as Executive Vice President, Video and Entertainment Services for Comcast Cable. In that role, Strauss led the video business through a period of unprecedented results and in 2016 alone, helped the company reach positive video subscriber growth for the first time in a decade. With a focus on innovation, personalization, and seamless access to the best entertainment experiences across platforms, he helped redefine the entertainment viewing experience for Xfinity TV customers with Xfinity X1, Xfinity Stream, cloud DVR, live in-home streaming across devices, the industry's first talking guide, and the Emmy-Award-winning voice remote.
Strauss joined the senior management team at Comcast in 2004 as the Senior Vice President, New Media, where he led content acquisition and strategic development of all on-demand and cross-platform programming properties and services.
Prior to Comcast, he served as the Executive Vice President and General Manager of Rainbow Media's on demand service Mag Rack, where he pioneered the video on demand model with one of the first national on demand networks. Prior to this, he served as Vice President of Business Development for Rainbow Media, where he led the organization's acquisition strategy for new and traditional media. He also held several management positions with Disney-ABC, including serving in the Strategic Planning department for the ABC Television Network.
Strauss is also a member of the board of directors for SkyShowtime, a streaming joint venture from Comcast and ViacomCBS. Launching in 2022, SkyShowtime will offer the best entertainment, movies, and originals series from across NBCUniversal, Sky, and ViacomCBS to more than 90 million customers across more than 20 European territories.
He holds a BS from New York University's Stern School of Business and resides in Cherry Hill, NJ.
Taylor Twellman
Lead Analyst, MLS Season Pass on Apple TV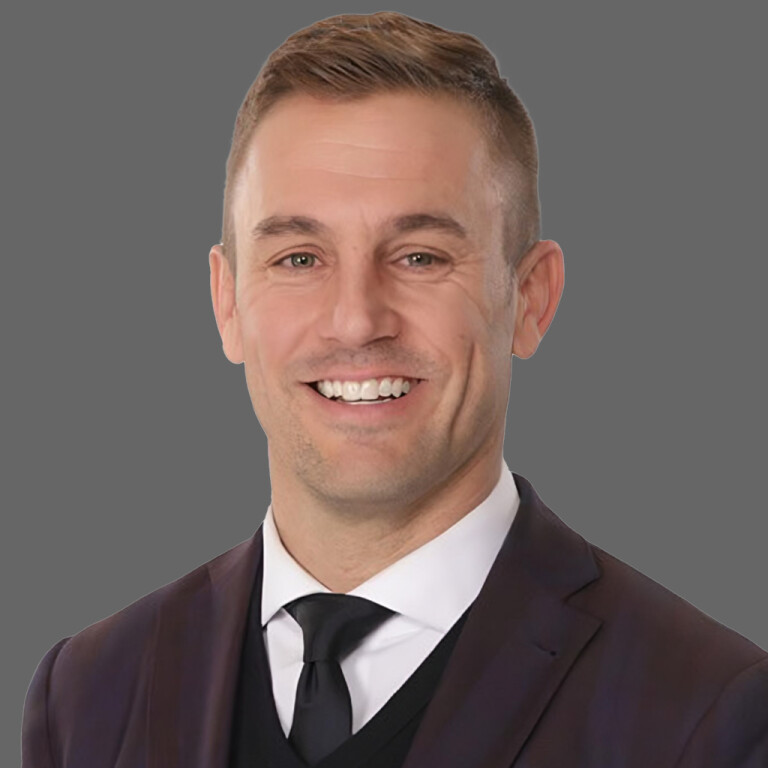 Taylor Twellman, a former MLS MVP (2005) and U.S. national team player, joins MLS Season Pass after spending 13 years, 11 of those as ABC and ESPN's lead soccer analyst, covering MLS, three FIFA World Cups, U.S. national team matches and three UEFA European Football Championships. He was the lead analyst on eight MLS Cups, 12 U.S. Open Cup finals five FA Cup finals, 3 Euros and 2014 World Cup. He was also a regular contributor as an analyst on ESPN studio shows, while also hosting SportsCenter and Get Up. He is also the host of the Offside with Taylor Twellman podcast, covering breaking news and featuring all-access interviews from across America's ever-changing soccer terrain.
After a Hall of Fame career at the University of Maryland, Twellman started his professional playing career in 2000 with Bundesliga club 1860 Munich. After two seasons in Germany, Twellman was the second overall pick of the MLS SuperDraft by the New England Revolution in 2002 and made an immediate impact, scoring 23 goals and finishing second in MVP voting. During his nine years with New England, he established himself as one of the most prolific scorers in MLS history, recording 101 goals in 174 matches. He is the youngest player ever to score 100 goals in MLS. He was the fastest player ever to reach the 100-goal plateau until Bradley Wright-Phillips (159) eclipsed the mark and now Josef Martinez. Twellman helped lead the Revolution to four MLS Cups, four MLS Eastern Conference Finals, a U.S. Open Championship and a North American SuperLiga title. The St. Louis native won the MLS Golden Boot Award in 2005 as the league's top scorer and earned MLS Best XI honors in 2002 and 2005. He also made 30 appearances for the U.S. men's national team scoring 6 goals including leading the team in scoring in 2006. After concussions ended his career earlier than expected, Twellman founded ThinkTaylor in 2011 to raise awareness about the dangers of concussions and head injuries, particularly in soccer. ThinkTaylor's positive message emphasizing awareness, rehabilitation and education is creating a positive social change and a safer, healthier environment for kids.
Strauss Zelnick
Chairman and CEO, Take-Two Interactive Software, Inc.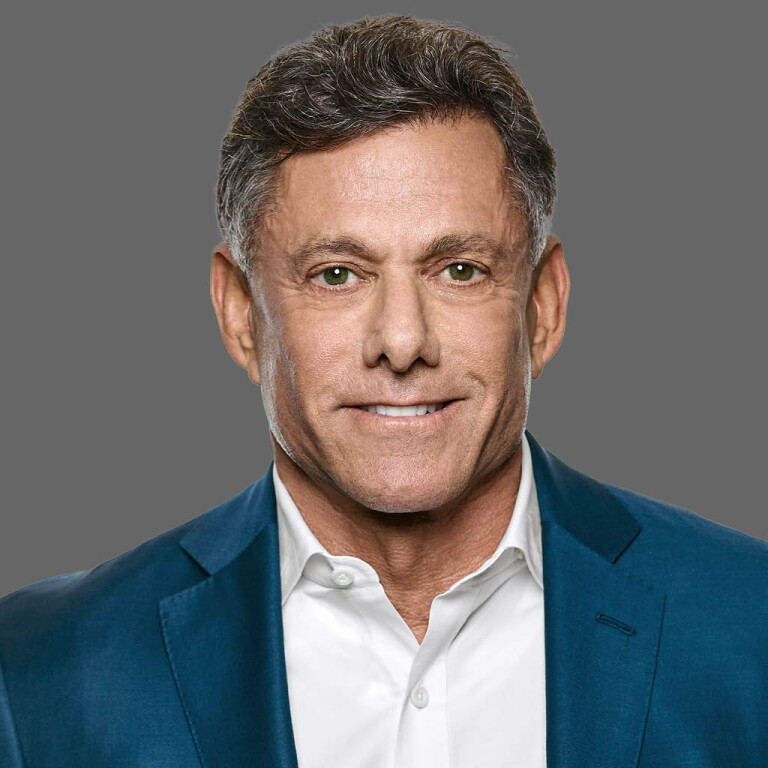 Strauss Zelnick founded ZMC in 2001.  Mr. Zelnick has a long history of leading media and communications enterprises and is deeply involved in originating investments, advising executives and guiding the strategic and operational initiatives across all portfolio company investments.  Mr. Zelnick currently represents ZMC as a director of Education Networks of America, Inc.  He serves as Chief Executive Officer and Chairman of the Board of Directors of Take-Two Interactive Software, Inc. Previously, Mr. Zelnick was on the boards of Cast & Crew Entertainment Services, L.L.C., Alloy, Inc. and Naylor L.L.C.  He also served as Chairman and CEO of Columbia Music Entertainment, Chairman of ITN Networks, Chairman of Direct Holdings Worldwide and OTX.
Prior to forming ZMC, Mr. Zelnick was President and Chief Executive Officer of BMG Entertainment, at that time one of the world's largest music and entertainment companies with more than 200 record labels and operations in 54 countries.
Before joining BMG Entertainment, Mr. Zelnick was President and Chief Executive Officer of Crystal Dynamics, a producer and distributor of interactive entertainment software. Prior to that, he spent four years as President and Chief Operating Officer of 20th Century Fox, where he managed all aspects of Fox Inc.'s worldwide motion picture production and distribution business.
Previously, Mr. Zelnick spent three years at Vestron Inc., two as the company's President and Chief Operating Officer. Mr. Zelnick also served as Vice President of International Television Sales at Columbia Pictures.
Mr. Zelnick holds a BA from Wesleyan University, as well as an MBA from Harvard Business School and a JD from Harvard Law School.
Events and participants are subject to change.

To see the Paley Center's International Privacy Policy, please click here.