Madeleine K. Albright
64th United States Secretary of State
Chair, Albright Stonebridge Group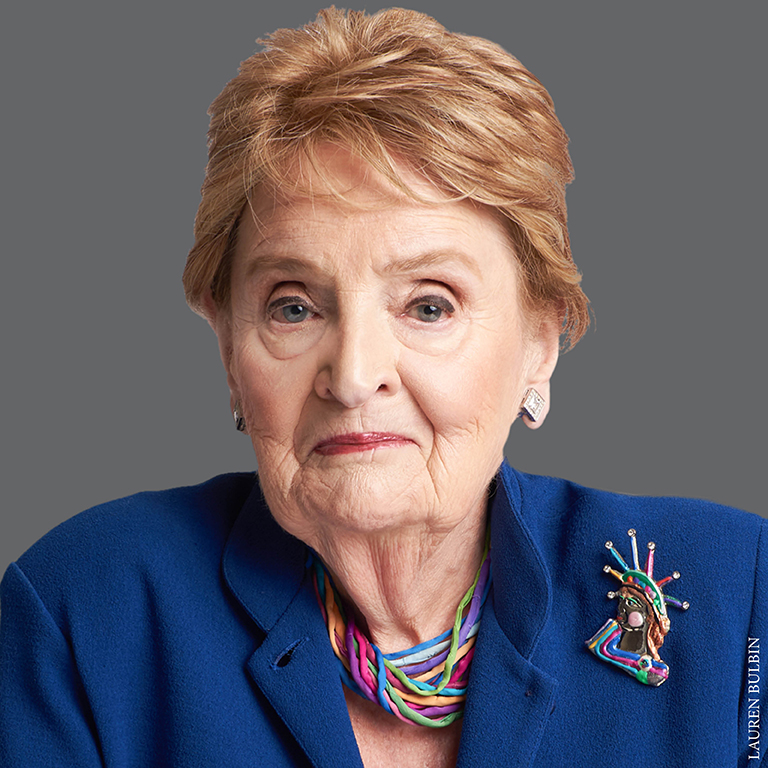 Madeleine K. Albright is Chair of Albright Stonebridge Group, part of Dentons Global Advisors, and a professor, author, diplomat and businesswoman who served as the 64th Secretary of State of the United States. Dr. Albright received the Presidential Medal of Freedom, the nation's highest civilian honor, from President Obama on May 29, 2012.
In 1997, Dr. Albright was named the first female Secretary of State and became, at that time, the highest ranking woman in the history of the U.S. government. As Secretary of State, Dr. Albright reinforced America's alliances, advocated for democracy and human rights, and promoted American trade, business, labor, and environmental standards abroad. From 1993 to 1997, Dr. Albright served as the U.S. Permanent Representative to the United Nations and was a member of the President's Cabinet. From 1989 to 1992, she served as President of the Center for National Policy. Previously, she was a member of President Jimmy Carter's National Security Council and White House staff and served as Chief Legislative Assistant to U.S. Senator Edmund S. Muskie.
Dr. Albright is a Professor in the Practice of Diplomacy at the Georgetown University School of Foreign Service. Dr. Albright is Chair of Albright Capital Management LLC, an investment advisory firm focused on emerging markets. She also chairs the National Democratic Institute, serves as the president of the Truman Scholarship Foundation and is Honorary Co-Chair of the World Refugee Council.
Dr. Albright is a seven-time New York Times bestselling author. Her most recent book, Hell and Other Destinations was published in April 2020. Her other books include: her autobiography, Madam Secretary: A Memoir (2003); The Mighty and the Almighty: Reflections on America, God, and World Affairs (2006); Memo to the President: How We Can Restore America's Reputation and Leadership (2008); Read My Pins: Stories from a Diplomat's Jewel Box (2009); Prague Winter: A Personal Story of Remembrance and War, 1937-1948 (2012), and Fascism: A Warning (2018).
Dr. Albright received a B.A. with Honors from Wellesley College, and Master's and Doctorate degrees from Columbia University's Department of Public Law and Government, as well as a Certificate from its Russian Institute.
She is based in Washington, D.C.
Jem Aswad
Deputy Music Editor, Variety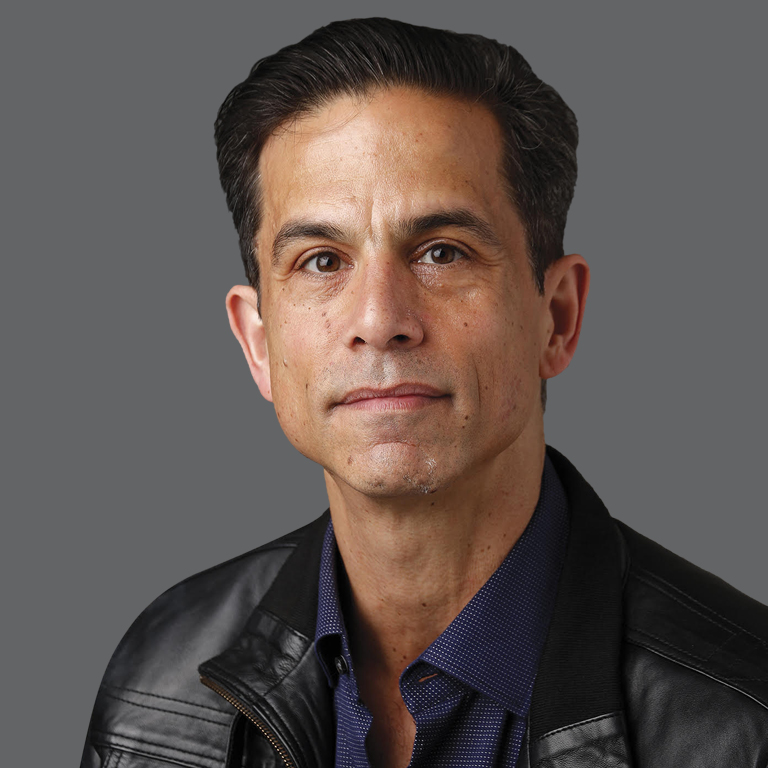 Jem Aswad, who launched Variety's music section with executive music editor Shirley Halperin in April 2017, writes daily about music and the music industry and has written cover stories on Bruce Springsteen, the Weeknd, Billie Eilish, Lil Nas X, Phoebe Bridgers, Spotify and others. He has held senior posts at Billboard, MTV News, Spin, Time Out New York and CMJ as well as Atlantic, Warner Bros. and Caroline Records and ASCAP. He has won several Los Angeles Press Club awards for his writing.
Ken Auletta
Author and Writer, The New Yorker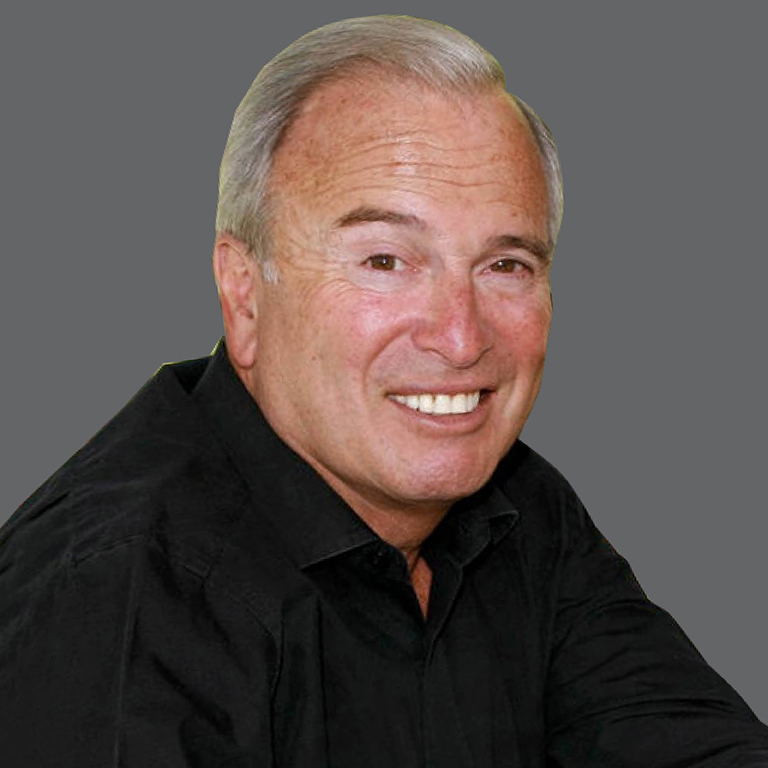 Ken Auletta has written Annals of Communications columns and profiles for The New Yorker magazine since 1992. He is the author of twelve books, including five national bestsellers: Three Blind Mice: How the TV Networks Lost Their Way; Greed And Glory On Wall Street: The Fall of The House of Lehman; The Highwaymen: Warriors of the Information Super Highway; World War 3.0: Microsoft and Its Enemies; and Googled, The End of the World As We Know It, which was published in November of 2009. His other books include: Backstory: Inside the Business of News; Media Man: Ted Turner's Improbable Empire; The Streets Were Paved with Gold; and The Underclass. His twelfth book, Frenemies: The Epic Disruption of the Ad Business (And Everything Else), was published in June 2018. His forthcoming book, Hollywood Ending: Harvey Weinstein and the Culture of Complicity, will be published in July 2022.
Auletta has won numerous journalism honors. His 2001 New Yorker profile of Ted Turner won the National Magazine Award as that year's best profile. He has been chosen a Literary Lion by the New York Public Library, and one of the 20th Century's top 100 business journalists by a distinguished national panel of peers. Appearing before the Financial Writers Association of America in 1997, Wall Street Journal Managing Editor Paul Steiger turned to him and declared, "I really think that the kind of stuff you do for The New Yorker is terrific. I'd love to see more of that kind of stuff on the front page of the Wall Street Journal.... I think you set a standard."
For four decades Auletta has been a national judge of the Livingston Awards for journalists under thirty-five. He has been a Trustee and member of the Executive Committee of the Public Theatre/New York Shakespeare Festival. He was a member of the Columbia Journalism School Task Force assembled by incoming college President Lee Bollinger to help reshape the curriculum. He has served as a Pulitzer Prize juror and a Trustee of the Nightingale-Bamford School. He was twice a Trustee of PEN, the international writers organization. He is a member of the New York Public Library's Emergency Committee for the Research Libraries, of the Author's Guild, PEN, the Council on Foreign Relations, and of the Committee to Protect Journalists.
Auletta grew up on Coney Island in Brooklyn, where he attended public schools. He graduated with a B.S. from the State University College at Oswego, N.Y., and received an M.A. in political science from the Maxwell School of Citizenship and Public Affairs at Syracuse University. The State University of New York awarded him a Doctor of Letters in 1990, and in 1998, he gave an address at the inauguration of Deborah F. Stanley as President of Oswego State University.
Ken and his wife, Amanda Urban, an agent, live in Manhattan. Their daughter, Kate, is an editor.
James A. Baker III
61st United States Secretary of State
Partner, Baker Botts L.L.P.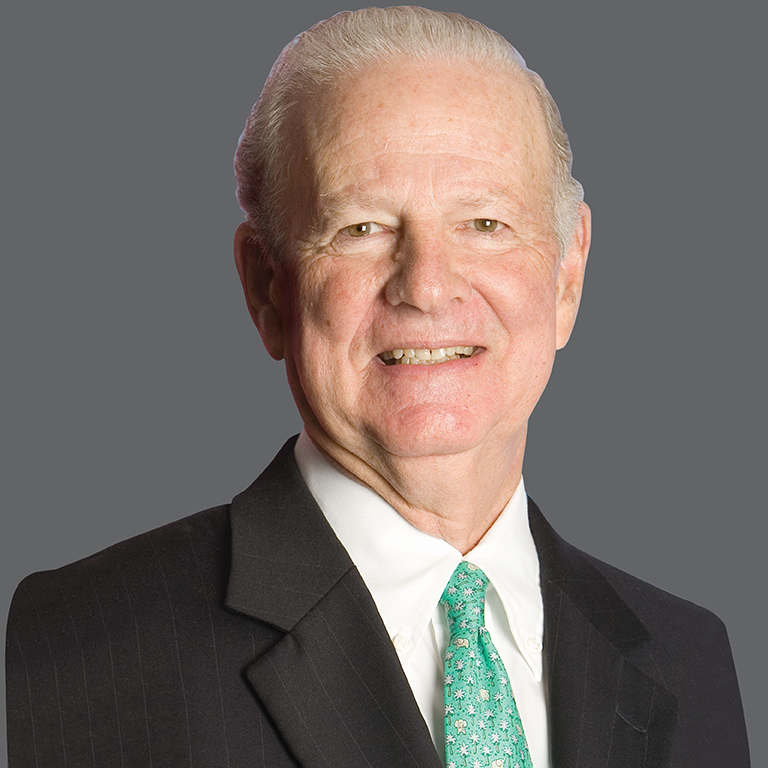 The career that James A. Baker, III had in public service and politics stands unparalleled. He is the only person to serve as Secretary of State, Secretary of the Treasury, and twice as White House Chief of Staff -- for Presidents Ronald Reagan and George H.W. Bush. Starting in 1976, he led an unprecedented five presidential campaigns for Presidents Reagan, Bush and Gerald Ford.
Baker is considered one of America's most effective Chiefs of Staff for his work under President Reagan. During that time, the President reduced taxes, loosened regulations and help re-ignite America's economic engine. As Secretary of the Treasury under Reagan, Baker played a key role in the Tax Reform Act that simplified the nation's tax code and the Plaza Accords to stabilize global currencies.
During his tenure as Secretary of State, the Cold War ended peacefully, the Soviet Union dissolved, and democracy spread across the globe. Baker lay the diplomatic groundwork for the unification of Germany, forged the unprecedented international coalition that forced Saddam Hussein's troops from Kuwait and designed the 1991 Madrid Peace Conference.
Baker's public service continued after leaving the government. He founded the James A. Baker III Institute for Public Policy at Rice University, was Personal Envoy of the United Nations to seek a political solution to the conflict over Western Sahara, and was Special Presidential Envoy to restructure Iraq's sovereign debt.
He is a senior partner with the law firm Baker Botts. He and Susan Garrett Baker have 8 children and 19 grandchildren.
Frank A. Bennack, Jr.
Executive Vice Chairman and Former CEO, Hearst
Chairman, The Paley Center for Media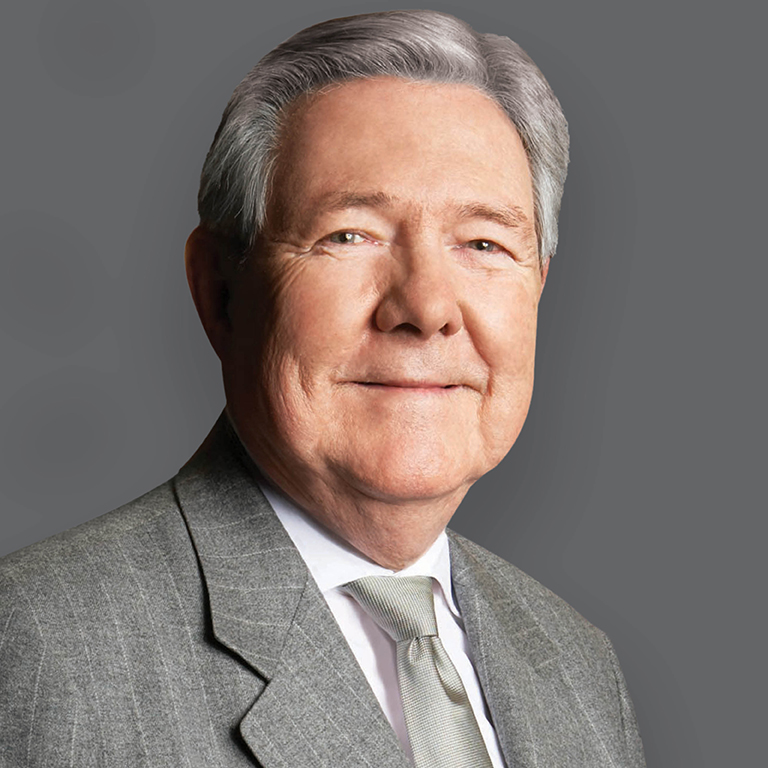 Frank A. Bennack Jr. is executive vice chairman of Hearst, one of the nation's largest private companies engaged in a broad range of publishing, broadcasting, cable networking and diversified media and information activities. He is also chairman of the company's executive committee, a director of Hearst and a trustee of the Hearst Family Trust, established under the will of William Randolph Hearst. In addition, he sits on a number of corporate committees and the Hearst Foundations board, where he has served for more than 25 years.
Bennack served as Hearst's CEO for more than 28 years. He directed the company through an unprecedented period of growth from when he began his first tenure as CEO in 1979 through June 2013, when he stepped down—increasing revenues 14 times and growing earnings more than 30 times, through investments, acquisitions and startups. Today, Hearst comprises some 360-plus businesses and 20,000 employees.
Under his leadership, the company launched three leading cable networks with its partner ABC (now the Walt Disney Company), A&E, HISTORY and Lifetime and invested in the ESPN family of networks, now in 190 countries and territories. On Bennack's watch, Hearst marched toward diversification and global expansion, including its nearly $1 billion acquisition in 2011 of Lagardère's 100 international titles outside of France, its purchase of healthcare information leader MCG and ownership of global ratings agency Fitch Group. Bennack was also instrumental in the decision to create what today is Hearst Television,Inc., one of the nation's largest non-network-owned television station groups, which operates 33 television stations. During his tenure, Hearst launched such magazines as Country Living, Food Network Magazine, HGTV Magazine, Marie Claire and O, The Oprah Magazine.
Bennack's operating talent and ability to envision and oversee transformation extend beyond his role at Hearst. His influence on corporate boards of directors—many lasting decades—has impacted the worlds of finance, at J.P. Morgan Chase and its predecessor companies Chemical Bank, Manufacturers Hanover and Chase; retail, as an outside director of Allied Stores, which became the modern-day Federated/Macy's Inc. and was the parent company of Brooks Brothers, Jordan Marsh, Stern's and Le Bon Marché; and pharmaceuticals, as a director of Wyeth, formerly American Home Products, which was acquired by Pfizer in 2009.
Bennack is currently a director of Ralph Lauren Corporation. He is chairman of Hearst Magazines UK, a wholly owned subsidiary of Hearst. Bennack is also a governor and chairman of NewYork-Presbyterian Hospital and its Healthcare System, a managing director of the Metropolitan Opera of New York, chairman emeritus of Lincoln Center for the Performing Arts and chairman of the Paley Center for Media (formerly the Museum of Television & Radio). He was the 1992–93 chairman of the Newspaper Association of America (formerly the American Newspaper Publishers Association).
Gary B. Bettman
Commissioner, National Hockey League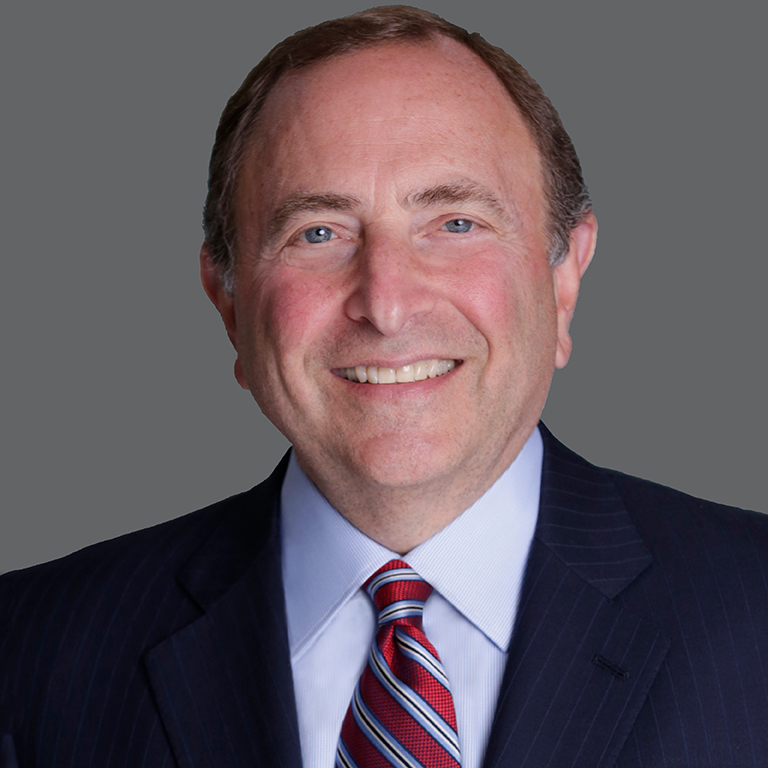 Gary Bettman has served the National Hockey League as Commissioner since February 1, 1993 and has guided the world's top professional hockey league through more than two decades of growth and advancement on and off the ice. Record revenues, record attendance and numerous fan-friendly and community-minded initiatives are just a few examples of the ways Commissioner Bettman has brought the NHL to a broader audience, through more media platforms, than any time in League history. In recognition of his many contributions to the game, he was inducted into the Hockey Hall of Fame as a member of the Class of 2018.
By negotiating a long-term Collective Bargaining Agreement with the National Hockey League Players' Association (NHLPA) and long-term, multi-billion-dollar national broadcast rights agreements in the United States (NBC Sports) and Canada (Rogers Communications) plus an innovative digital rights agreement with Major League Baseball Advanced Media (MLBAM), Commissioner Bettman has fostered unprecedented economic stability for the League's Member Clubs. League revenues have increased more than tenfold during Commissioner Bettman's tenure and franchise values have increased exponentially.
Amid the global pandemic, Commissioner Bettman worked with the NHLPA to extend the CBA – guaranteeing extended labor peace – and to craft a Return to Play plan that enabled the NHL to safely return to the ice, complete the 2019-20 season and award the Stanley Cup.
On the ice, the NHL's competitive balance may be unrivaled in professional sports – thanks to the strongest Collective Bargaining Agreement in sports and the implementation of rules designed to accentuate the speed, skill and creativity of the players.
A calendar of innovative signature events – including iconic outdoor games (the Bridgestone NHL Winter Classic, the Coors Light NHL Stadium Series and the Heritage Classic) – has driven fan engagement and sponsor participation to unprecedented levels. These achievements were recognized with three Sports Business Awards accorded by the Sports Business Journal and Sports Business Daily in 2014, with Commissioner Bettman being named Sports Executive of the Year; the NHL being named Sports League of the Year, and the 2014 Bridgestone NHL Winter Classic – which attracted a crowd of over 105,000 to the University of Michigan's "Big House" stadium on New Year's Day – being named Sports Event of the Year.
Advancements in the game under Commissioner Bettman include the implementation of overtime and the 'shootout,' which eliminate tied games during the regular season. The League's implementation of the two-referee system revolutionized hockey officiating around the world. Other innovations include the development and advancement of video review (since replicated by the National Football League, Major League Baseball and the National Basketball Association), emergency on-ice trauma care and elevation in the study of injuries.
In addition, Commissioner Bettman created the first Department of Player Safety in pro sports. The Department is entrusted with the continued consideration of suggesting proposed changes to rules and equipment that will make the game safer for the players. The NHL also was the first sports League to explain player supplementary discipline rulings in videos available to all through the League's digital outlets – an advancement that has been hailed throughout the sports world.
Commissioner Bettman also has focused attention on the League's international makeup and appeal. NHL players stocked the rosters at five consecutive Olympic Winter Games, beginning in 1998 at Nagano, Japan, and the World Cup of Hockey tournament returned to the NHL calendar in September, 2016. As a further testament to the League's international appeal, NHL games are televised in more than 160 countries and covered on NHL.com in seven languages – Czech, Finnish, French, German, Russian, Slovak and Swedish – in addition to English.
In keeping with the Commissioner's commitment to serving fans, the NHL Network provides viewers in the U.S. with original programming from the League's signature events as well as "NHL Now," a daily NHL talk/interview show; "NHL Tonight" and "NHL On The Fly," which provide game highlights and analysis every night of the season.
Charity, community service and diversity also have been at the forefront of Commissioner Bettman's tenure. Hockey Fights Cancer has raised millions in support of cancer research and awareness. Mr. Bettman also prioritized grass-roots initiatives that bring hockey to youngsters. These programs include "Hockey is for Everyone," a part of the NHL Foundation, the NHL's charitable and community relations organization and a major component of the League's youth hockey programming. In furtherance of "Hockey Is For Everyone," the NHL joined the Thurgood Marshall College Fund to fund a full four-year college scholarship for outstanding scholar-athletes from its inner-city hockey programs for at-risk youth.
In addition, the NHL in 2013 signed an historic partnership agreement with the "You Can Play Project" which is dedicated to ensuring equality, respect and safety for all athletes, without regard to sexual orientation. In 2014, the League received the International Role Model Award from the Equality Forum, a non-profit organization, the mission of which is to advance national and international lesbian, gay, bisexual and transgender civil rights through education.
NHL Green, another of Commissioner Bettman's initiatives, has been recognized widely for its support of environmental causes. NHL Green received the prestigious 2011 Sport for the Environment Award from the global Beyond Sport organization. The League also was celebrated for the establishment and success of the NHL Food Recovery Program, which recovers prepared but untouched food from all 30 NHL facilities, providing hundreds of thousands of meals to local shelters across North America while diverting hundreds of tons of food waste from landfill. NHL Green was named winner of the 2013 Communitas Award for Leadership in Ethical and Environmental Responsibility. NHL Green also released the 2014 NHL Environmental Sustainability Report, the first of its kind by a major professional sports League, which highlighted the numerous programs, benchmarks, and successes that have increased the League's overall sustainability. In 2014, the Green Sports Alliance, a non-profit organization with a mission to help sports teams, venues and Leagues enhance their environmental performance, honored the NHL with its Environmental Leadership Award.
A native of Queens, NY, Mr. Bettman also served 12 years with the National Basketball Association. Prior to that, he worked in the Proskauer Rose Goetz & Mendelsohn law firm.
Commissioner Bettman graduated from Cornell University and the New York University School of Law. He and his wife, Shelli, have three children -- Lauren, Jordan, and Brittany – and five grandchildren.
Linda Boff
Chief Marketing & Communications Officer, Vice President, Learning and Culture, GE
President, GE Foundation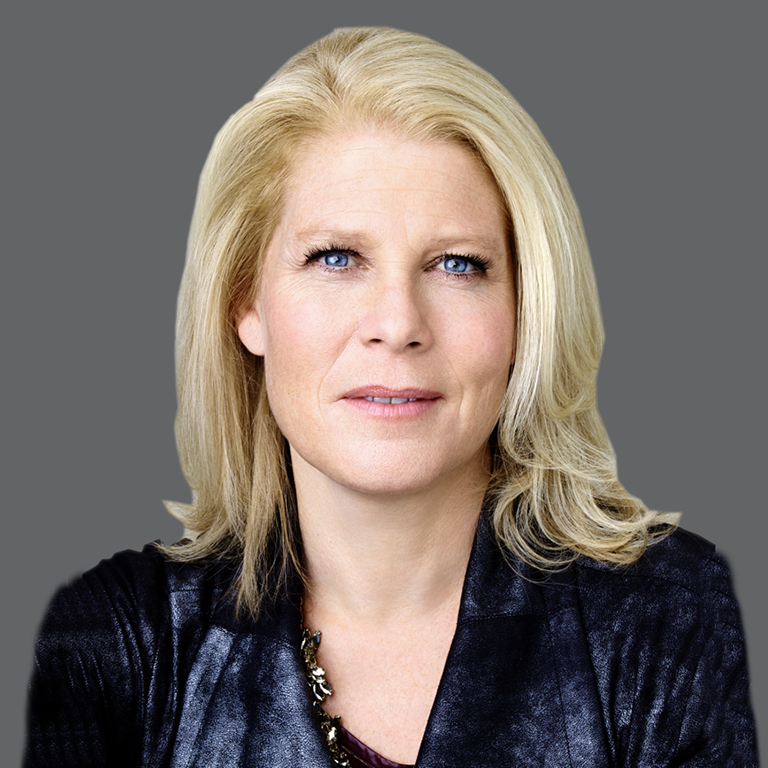 Linda Boff is GE's Chief Marketing & Communications Officer, Vice President, Learning and Culture and President, GE Foundation. She oversees global marketing, corporate communications, brand, content, digital, and sponsorships, while also managing GE's global learning and GE's philanthropic arm. She also co-leads the GE Women's Network. Having marketing, communications, learning and philanthropy tied together opens many opportunities to expand and show GE's impact on the world.
Boff brings a strategic mindset, global perspective, and expertise in communicating with our keystake holders. Under Boff's leadership, GE's marketing campaigns and fresh approach to media technology and content have driven strong results in global brand growth and recruitment efforts.GE has been recognized as AdWeek's hottest digital marketer and won a coveted Cannes Grand PrixAward in 2016.
Passionate about all things digital and the future of media and communications, Boff is recognize das one of today's most influential marketing executives. She was named 2017 AdWeek Grand Brand Genius and is a 2016 MatrixAward winner among other accolades. Boff is a past Chair of TheAd Council and a member of the ANA Executive Committee and Marketing 50.
Previously, Boff was GE's executive director of global brand marketing. She also served as CMO of iVillage Properties, part of NBC Universal. Boff joined GE in early 2004 as leader of employee marketing after 18 years of experience in marketing, advertising and communications including senior roles at Citigroup, the American Museum of Natural History and Porter Novelli.
Boff is on the Board of Dunkin' Brands Group, Inc., the parent company of Dunkin' Donuts and Baskin-Robbins, and is Executive Vice President for Partnership with Children, a NYC-based organization which provides social support to hard-to-reach school children. Boff earned a BA in Political Science and Psychology from Union College. She and her husband live in Irvington, NY and have two children.
Boff earned a BA in Political Science and Psychology from Union College. She and her husband live in Irvington, NY and have two children.
Diane Brady
Assistant Managing Editor, Forbes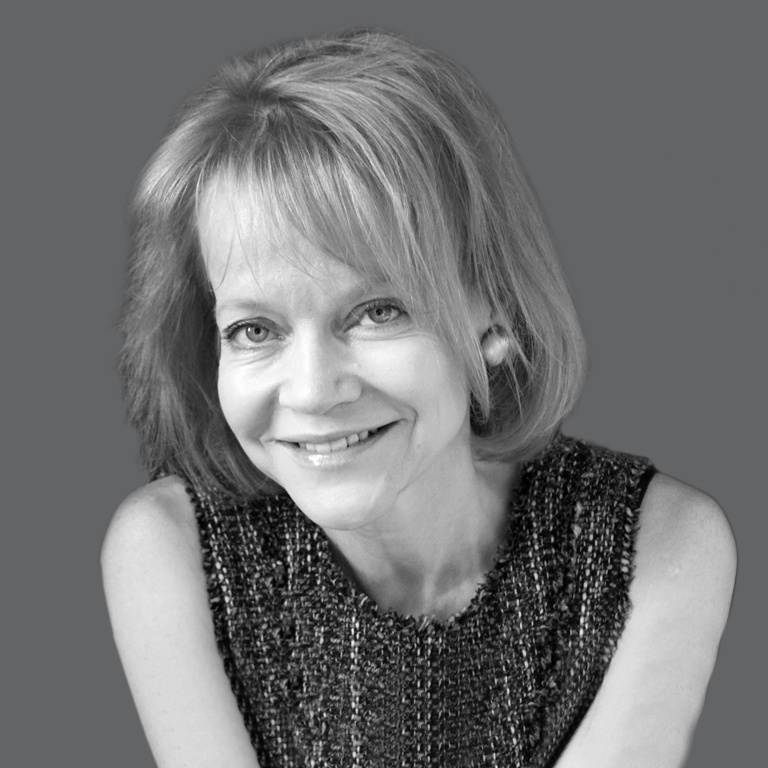 Diane Brady oversees the editorial team that's focused on C-suite communities, careers, and entrepreneurial networks, including ForbesWomen, Small Business, and Under 30. Prior to joining Forbes, Diane was a senior editor at McKinsey, where she hosted The McKinsey Podcast. She also ran her own company, working with partners worldwide to create strategies, events, and multiplatform storytelling to tackle critical issues in leadership and business.
Diane has interviewed many of the world's leading business and political figures, with a particular focus on leadership and C-suite trends. Her previous roles include being a senior editor/content chief at Bloomberg BusinessWeek, a staff reporter at The Wall Street Journal and an associate editor at Maclean's. She has also written two books. Diane holds graduate degrees from Columbia University and the University of Nairobi, as well as an undergraduate degree from the University of Toronto.
Erin Burnett
Anchor, Erin Burnett OutFront, CNN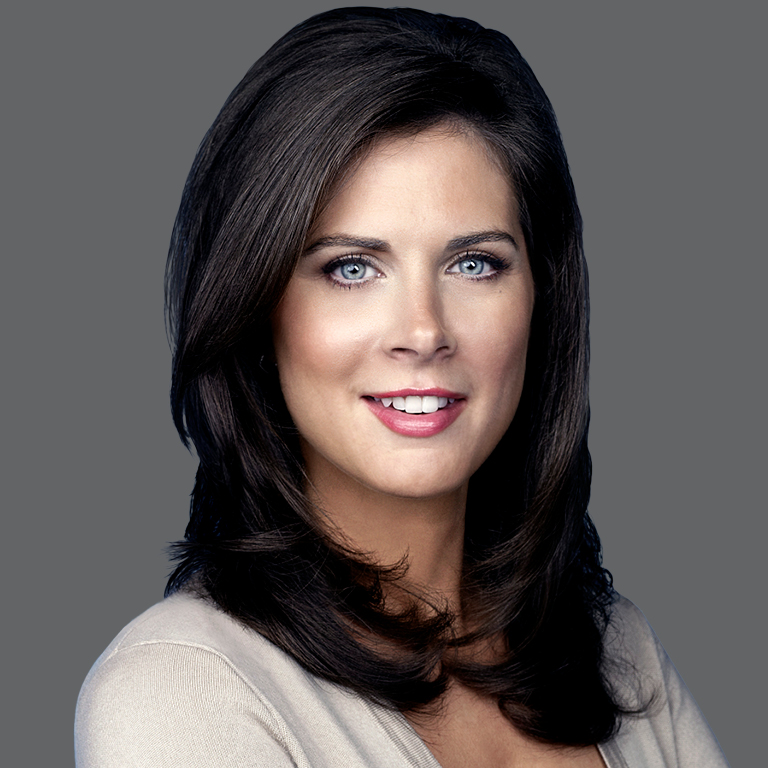 Erin Burnett is anchor of Erin Burnett OutFront, a dynamic nightly news program that provides in-depth analysis and compelling newsmaker interviews. Erin Burnett OutFront airs weeknights at 7pm ET on CNN and is simulcast on CNN International. Burnett also serves as CNN Chief Business and Economics Correspondent.
Burnett has been at the forefront of reporting on the coronavirus pandemic. While she's used her trademark analysis to constantly fact-check and hold the Trump and Biden administrations accountable, she's also focused on the stories of people who sacrificed and suffered.
As part of CNN's political coverage, Burnett moderated the 2020 CNN/New York Times Democratic presidential primary debate in Westerville, Ohio and hosted CNN town halls with presidential candidates, including now President Joe Biden and Vice President Kamala Harris.
During her tenure at CNN, Burnett has covered countless breaking stories on location - from the Paris and Brussels terror attacks to the Las Vegas and Orlando mass shootings and Hurricane Sandy. She's reported from around the world, including Iran, Afghanistan, Cuba and across Africa and Asia. Her investigative report on terror funding identified a Qatari financier whom the U.S. Treasury Department subsequently designated a global terrorist. Part of Burnett's national security coverage includes a documentary "The Truth About Benghazi."
Burnett's documentary work also includes an investigation into then President Trump's business activities "The Trump Family Business" and a deep dive into women in America on the 100th anniversary of women's suffrage.
Burnett joined CNN from CNBC where she anchored two flagship programs and contributed to Meet the Press. During her tenure at CNBC/NBC News, Burnett broadcast from Cairo during the Egyptian revolution and from Nigeria after the attempted terror bombing of a Detroit-bound jet. Burnett also produced and anchored documentaries on India, Russia, Iraq, Dubai and Africa.
Burnett lives in New York City with her husband and three young children.
Cesar Conde
Chairman, NBCUniversal News Group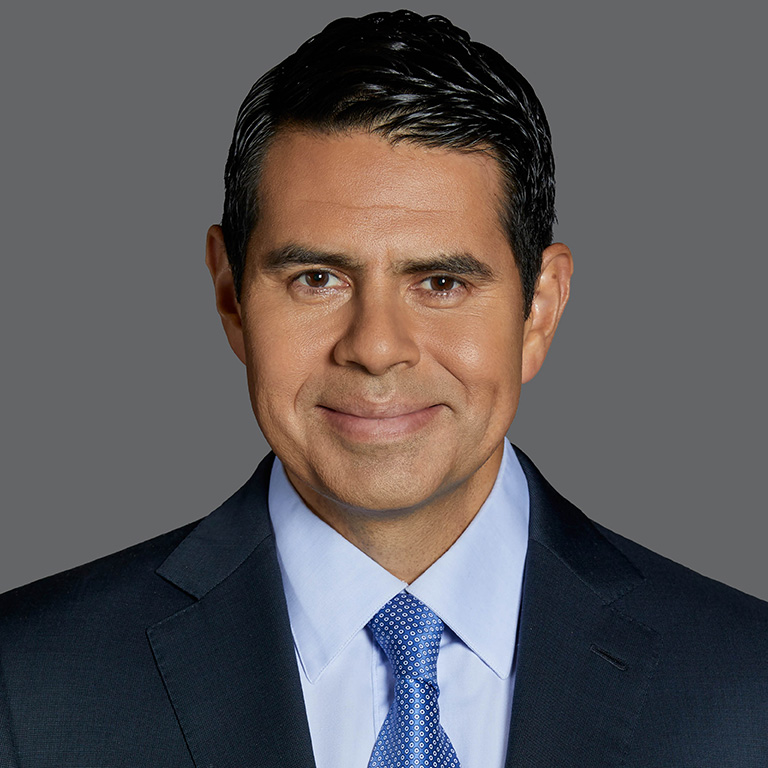 Cesar Conde was named Chairman of the NBCUniversal News Group in May 2020. In this role, Conde has oversight of NBC News, MSNBC, and CNBC, including editorial and business operations for the award-winning television and digital properties. He reports to Jeff Shell, CEO, NBCUniversal.
Previously, Conde was Chairman of NBCUniversal International Group and NBCUniversal Telemundo Enterprises. As Chairman of NBCUniversal International Group, Conde was responsible for the operations and international expansion of NBCUniversal businesses outside of North America. 
As Chairman of NBCU Telemundo Enterprises, Conde oversaw the leading media properties that serve Hispanics worldwide.  He was instrumental in building NBCU Telemundo Enterprises into a world-class media company that produces and distributes high-quality Spanish-language content across a range of broadcast, cable, and digital properties, including: the Telemundo flagship TV network, 30 local stations, Universo Cable Network, Telemundo Digital Enterprises, Telemundo Global Studios, Telemundo Deportes, Noticias Telemundo, Telemundo Films and several other video content and distribution properties.  
Conde repositioned Telemundo as the programming authority and destination for a fast-growing audience.  Under Conde's leadership, Telemundo became the number one Spanish-language network for the first time in the company's history by regularly dominating primetime among key consumer demographics.  He oversaw Telemundo's transformation into an increasingly innovative media company, with an emphasis on original programming, reality television, sports, music and news, including launching three daily national newscasts, an investigative unit, and local newscasts in key markets.
Conde also implemented an aggressive multiplatform digital strategy to reach tech-savvy consumers through streaming services, social media, virtual reality and programming partnerships.  As a result, Telemundo has become one of the top networks in social engagement in the industry. 
Conde joined NBCUniversal in October 2013 as Executive Vice President of NBCUniversal to oversee NBCU International and NBCU Digital Enterprises.  Prior to NBCUniversal, Conde was the President of Univision Networks and served in a variety of senior executive capacities at the company.  He is credited with transforming the Spanish-language media company into a leading global, multi-platform media brand.  
Social and community initiatives are core to Conde's business approach.  At NBCUniversal Telemundo Enterprises, he spearheaded the launch of "El Poder En Ti," the company's robust community empowerment initiative and launched the Telemundo Academy, an educational center to train the next generation of industry leaders. While at Univision, he created a national education initiative with the Bill & Melinda Gates Foundation. 
Prior to Univision, Conde served as a White House Fellow for Secretary of State Colin L. Powell from 2002–2003.  Previously, he worked at StarMedia Network, the first internet company focused on Spanish and Portuguese-speaking audiences globally, and in the Mergers & Acquisitions Group at Salomon Smith Barney. 
Conde serves on the board of directors of Walmart (NYSE: WMT) and PepsiCo (NASDAQ: PEP).  Conde is a Trustee of the Aspen Institute and the Paley Center for Media.  He is a Full Member at the Council on Foreign Relations and a Young Global Leader for the World Economic Forum. He holds a B.A. with honors from Harvard University and an M.B.A. from the Wharton School at the University of Pennsylvania.  
Suzy Deering
Chief Marketing Officer, Ford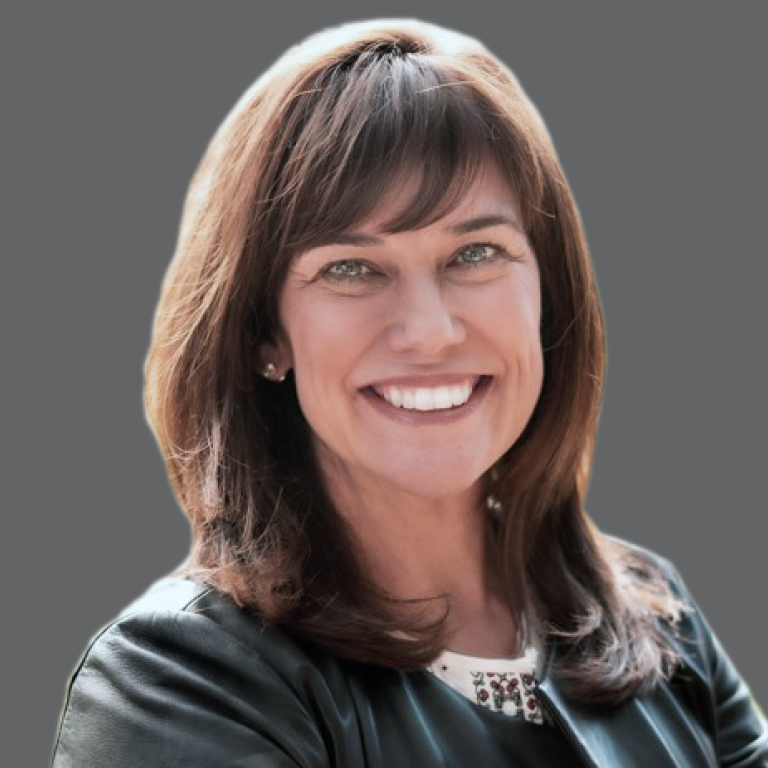 Suzy Deering came to Ford as global chief marketing officer on Jan. 4, 2021. She directs Ford's day-to-day marketing in North America, and drives strategic direction and collaboration between marketing teams in the company's regional business units – in Europe, China, South America and the International Markets Group – to constantly enhance and releasethe huge customer and company value within Ford's iconic brands. Deering reports to Kumar Galhotra, president Ford Americas and International Markets Group.
Deering was formerly global chief marketing officer of eBay, where she helped revive the company's brand and drivesharply higher revenue. Prior to joining eBay in 2015, Deering was CEO of Moxie, a technology-led marketing agency, and spent 13 years at Verizon Wireless, where she was executive director of media, engagements, brand and integrations.
Recognized by Advertising Age in its "Top 40 Under 40" and as one of Business Insider's "Top 50 Most Innovative CMOs," Deering holds a bachelor's degree in Advertising from the University of Georgia.
Richelieu W. Dennis, Jr.
Founder & Chairman, Sundial
CEO, Essence Ventures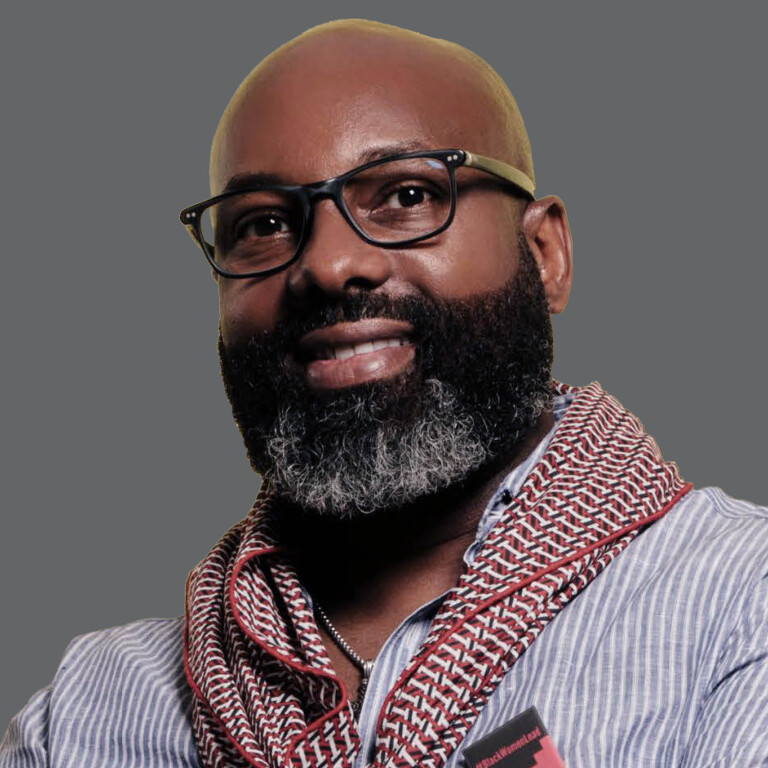 Entrepreneur, investor and social commerce innovator Richelieu Dennis has a passion for entrepreneurship and innovation that traces back to his family's roots in Africa and is sustained by a mission to serve underserved communities by advancing the philosophy of economic inclusion as a human right.
In 1991 upon graduating from Babson College and being unable to return to his native Liberia due to civil war, Richelieu –joined by his mother Mary Dennis and best friend Nyema Tubman –founded Sundial Brands, the manufacturer behind top beauty and personal care brands SheaMoisture and Nubian Heritage. Richelieu served as the company's chair and CEO until December 2019 and set the vision for its Community Commerce purpose-driven business model and its success as the number one natural hair and beauty company serving Black women and the larger multicultural and natural communities he coined as the New General Market.
Under Richelieu's leadership, Sundial grew from selling products on New York City streets to co-creating a comprehensive portfolio of offerings with major U.S. retailers and gaining global distribution. In addition, Sundial's Community Commerce investments impacted tens of thousands of people throughout its global supply chain and in the U.S. through improved infrastructure, increased incomes, healthcare access, safer work environments, entrepreneurial and educational opportunities, and more. The company also obtained B Corp and Fair for Life certifications and received industry accolades for its corporate social responsibility efforts.
In November 2017, Richelieu architected a first-of-its-kind deal in the beauty and personal care industry when he negotiated the landmark acquisition of Sundial Brands by Unilever –one of the largest natural beauty/ personal care deals in the U.S. and also the largest consumer products transaction by a majority Black-owned company. As part of this purpose-driven agreement, he created a groundbreaking US$100 million New Voices Fund to invest in and empower women of color entrepreneurs. In addition, he founded the New Voices Foundation to provide support services for women of color entrepreneurs to achieve their vision through leadership development, skills-building, networking opportunities, and other innovative leadership initiatives.
Upon stepping down from his roles as Sundial chair and CEO, Richelieu created the Social Mission Board, partnering with Sundial and Unilever to scale Community Commerce across the global organization, as well as provide insights, strategy and learnings across Unilever. His mission is to build out Community Commerce models globally, with additional like-minded and like-missioned institutions, using proven frameworks helping entrepreneurs in underserved communities of color close disparities in access, capital and expertise.
In 2017, Richelieu founded Essence Ventures, an independent Black-owned consumer technology company focused on merging content, community and commerce to create an ecosystem that meets the cultural and lifestyle needs of people of color. In January 2018, the company announced that it had acquired Essence Communications Inc. from Time Inc.
In December 2018, Richelieu announced the purchase of Madam C.J. Walker's historic estate, Villa Lewaro, via the New Voices Foundation. Upon completion of restoration efforts, Villa Lewaro will be used as a learning institute, or think tank, where women of color entrepreneurs will receive in-person and virtual curriculum-based learning and other resources to help build, grow and expand their businesses.
Richelieu has been named by OWN to its "SuperSoul 100" list celebrating 100 trailblazers using their power, vision and life's work to bring a higher level of consciousness and move the world forward. He has also been named one of the "Most Creative People in Business" by Fast Company. In 2017, President Ellen Johnson Sirleaf of Liberia conferred upon Richelieu one of the nation's highest honors –distinction of Knight Commander, admitting him into the Most Venerable Order of the Knighthood of the Pioneers.
Tami Erwin
Executive Vice President & CEO, Verizon Business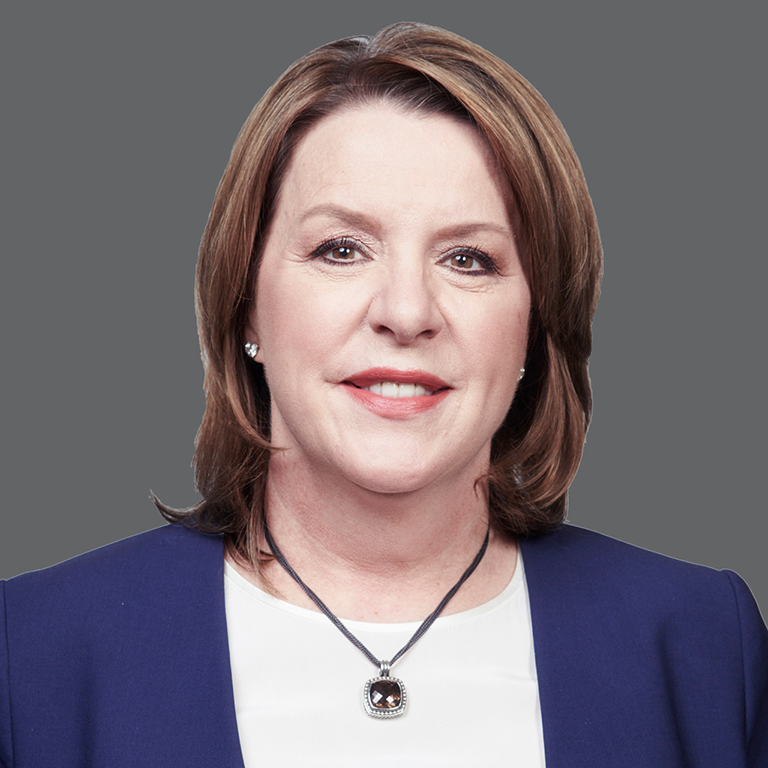 Tami Erwin is executive vice president and CEO of Verizon Business. She is widely recognized for her strategic impact, marketing and operations focus, technical savvy, and passion for people. As CEO of Verizon Business, a $30B+ business with over 26,000 employees, Tami and her teams deliver mission critical solutions to businesses worldwide and operate America's most reliable wireless network and premier all-fiber network. Together with her teams, they help businesses, government, and communities connect to the global economy and prepare for digital transformation, innovation, and accelerated growth in the 5G era.
Tami leads by example in advocating for women, social fairness and equal opportunity. She is passionate about technology's role in improving the ways that people live, learn, work and play. Tami is a champion of development and engagement programs for women in business and investment in STEM programs for students.
As the executive sponsor of Verizon's Veterans employee resource group, Tami provides strategic oversight of the programs and resources the company provides to its more than 10,000 veterans, active reservists and military families.
Tami serves on the Paley Media Center Board of Trustees and the boards of John Deere and the Verizon Foundation. She is a graduate of the Executive Program at the Stanford University Graduate School of Business, and attended Pacific Union College, majoring in Business Administration. Originally from Seattle, Washington, Tami and her husband Darrell have two adult children and now call New Jersey home.
Cristiana Falcone
CEO, JMCMRJ Foundation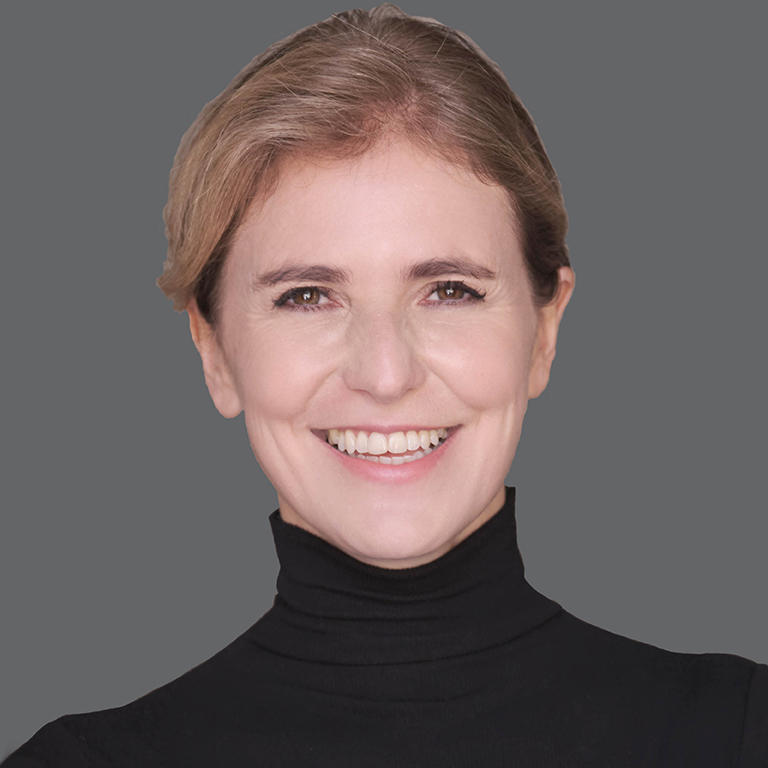 Cristiana Falcone-Sorrell has over 20 years of experience developing and implementing digital, change management, partnership and business development strategies for leaders and global organizations (SONY, Shell, Revlon), international governmental organizations (ILO, IFAD, FAO, UNDCCP, IADB) and the media (Radio Televisione Italiana, Gruppo Espresso, Univision, Viacom). Cristiana spent [12 years] advising the founder and CEO of the World Economic Forum and was appointed to the boards of TIM, SVF3, Revlon and Viacom.

Alongside her credentials in media and digital, Cristiana is known to be committed to exploring financially viable paths to sustainability across all industries, not least through her work as a non-executive director at the Global Fashion Agenda.
Since 2006, Cristiana has been CEO and trustee of the JMCMRJ Sorrell Foundation, and has been responsible for the distribution of very substantial amounts to a range of causes supporting the achievement of the UNSDGs goals. Cristiana is a trustee at Tufts University, the Paley Center for Media; Internews, the Summit Insitute and Fondazione Guido Carli. She is an investor in tech female founders.
Mike Fries
CEO & Vice Chairman, Liberty Global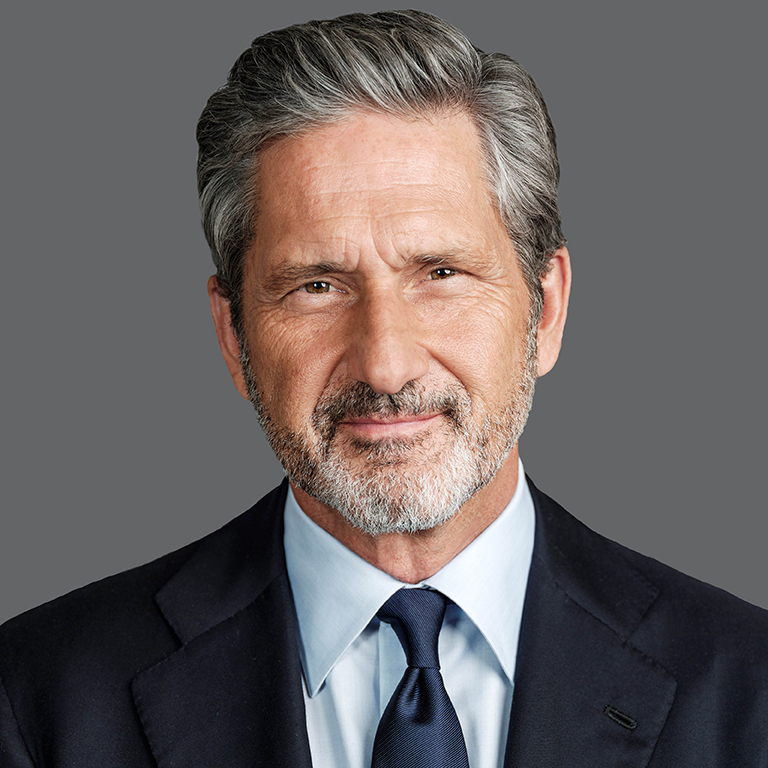 Mike Fries is Chief Executive Officer and Vice Chairman of Liberty Global, a world leader in converged broadband, video and mobile communications. Liberty Global delivers next-generation products through advanced fiber and 5G networks that connect 85 million subscribers across Europe and the UK. Its businesses operate under some of the best-known consumer brands, including Virgin Media-O2 in the UK, VodafoneZiggo in The Netherlands, Telenet in Belgium, Sunrise UPC in Switzerland, Virgin Media in Ireland and UPC in Eastern Europe. The joint ventures in the UK and the Netherlands generated combined annualized revenue of over $17 billion, while remaining operations generated consolidated revenue of more than $7 billion. Through its scale and commitment to innovation, Liberty Global is building Tomorrow's Connections Today, investing in the infrastructure that empowers customers and deploying the advanced technologies that nations and economies need to thrive.
As a member of the management team that founded the Company over 30 years ago, Fries launched the company's international expansion, and has served in various strategic and operating capacities since that time. He was appointed Chief Executive Officer of the Company in 2005 and serves as a member of its two-person Executive Committee along with Chairman, Dr. John C. Malone.
Fries is also Executive Chairman of Liberty Latin America (LLA), a leading broadband and mobile operator in Chile, Puerto Rico, the Caribbean and other parts of Latin America that serves 10.8 million broadband, video, voice and mobile subscriber and generates $4.5 billion of annualized revenue. LLA was split off from Liberty Global to focus purely on organic and strategic growth in the region. Fries also serves on the corporate boards of Grupo Televisa and Lionsgate Entertainment.
Fries is an engaged industry and community leader. He serves as board member for Cable Labs and trustee for The Paley Center for Media, and he chairs the boards for the Museum of Contemporary Art Denver and the Biennial of the Americas. He is a Digital Communications Governor and Steering Committee Member of the World Economic Forum and a member of Young Presidents' Organization. Recognition for his achievements includes EY Entrepreneur of the Year in Media, Entertainment and Telecommunications, Industry Leader of the Year by Digital TV Europe, and inductions into the Broadcasting & Cable Hall of Fame and the Cable Hall of Fame, which recognizes pioneers and leaders in the cable industry. Mike holds a B.A. from Wesleyan University, where he serves on the Board of Trustees, and an M.B.A. from Columbia University, where he is a member of the Board of Overseers for the Business School.
Alessandra Galloni
Editor-in-Chief, Reuters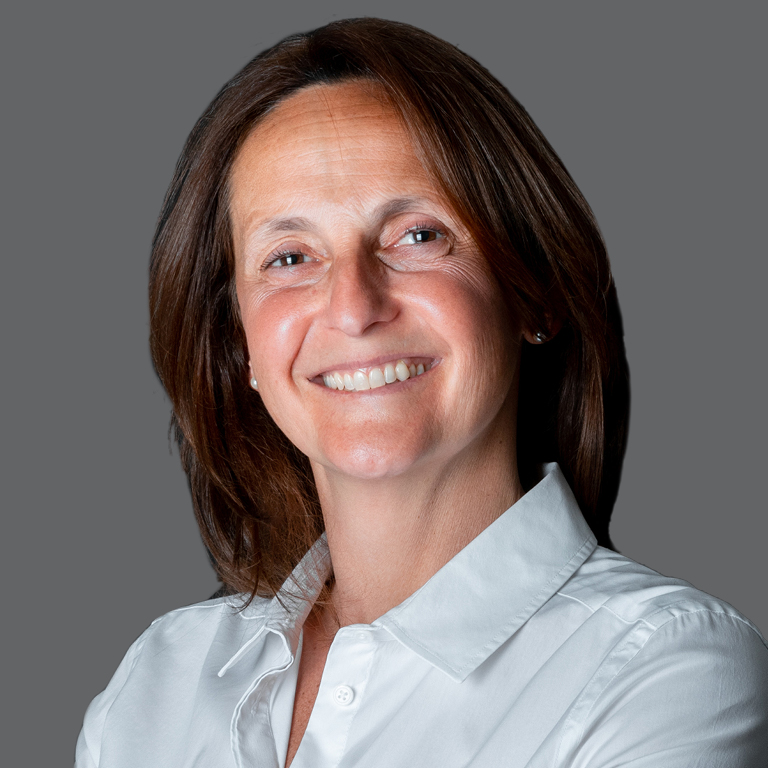 Alessandra Galloni became editor-in-chief of Reuters in April 2021. She oversees all editorial functions across video, text, pictures, and graphics. She is the first female editor-in-chief in the organization's 170-year history.
Previously, Galloni was global managing editor, overseeing news planning and creation, where she was responsible for overseeing the global dimensions of Reuters coverage and developing stories with a cross-regional focus. She first joined Reuters in 1996 for the Italian-language news service in Rome, later moving to the equities reporting team in London. She re-joined Reuters in September 2013 as editor of the Southern Europe bureau following 13 years at the Wall Street Journal, where she worked as a reporter, economics and business writer and editor, in London, Paris and Rome.
Galloni is the recipient of the 2020 Lawrence Minard Editor Award from the Gerald Loeb Foundation and the UCLA Anderson School of Management, one of the highest honors a business journalist can receive. She is also the recipient of an Overseas Press Club Award and a UK Business Journalist of the Year Award.
Galloni is co-author of "From the End of the Earth to Rome," an e-book on Pope Francis. An Italian national, she is a graduate of Harvard University and has a Master's degree from the London School of Economics.
Dexter Goei
CEO, Altice USA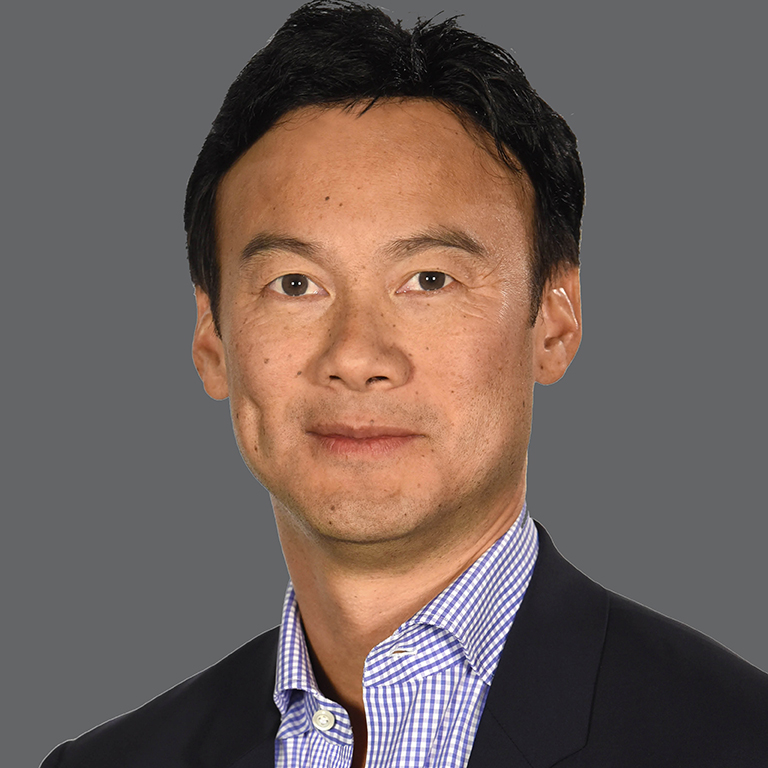 Dexter Goei is Chief Executive Officer of Altice USA, one of the largest broadband, video and advertising service providers in the U.S.
In the four years since the acquisitions of Suddenlink and Cablevision to create Altice USA, Mr. Goei has led the company on a fast-paced journey defined by differentiation and innovation, introducing everything from a new 10G capable fiber-to-the-home network to Altice Mobile, the 'unlimited everything' mobile service, while also delivering state-of-the-art connectivity services to more than 5 million residential and business customers across 21 states.
Joining Altice Europe as its CEO in 2009, Mr. Goei helped lead the company's development and growth from a French cable operator to a multinational telecoms, media and advertising company.  Altice Europe debuted on the Euronext Amsterdam exchange in January 2014.  Following the establishment of Altice USA, Mr. Goei transitioned from Altice Europe and became CEO of Altice USA in June 2016. Under Mr. Goei's leadership, Altice USA debuted on the New York Stock Exchange with its IPO in June 2017 and, in June 2018, the company completed its separation from parent company Altice Europe. 
Prior to joining Altice, Mr. Goei spent 15 years in investment banking with first JP Morgan and then Morgan Stanley in their Media & Communications Group in New York, Los Angeles, and London. He was Co-Head of Morgan Stanley's European TMT Group when he left to join Altice Europe.
Mr. Goei currently serves on the boards of C-SPAN, The Paley Center for Media, the Partnership for New York City, and The Shed.
Mr. Goei has been recognized by numerous industry groups for both his professional achievements and his leadership as well as his efforts to drive Altice USA's Diversity & Inclusion program. Recently, he was honored by the Museum of Moving Image for his influence on the media sector.
Mr. Goei is a graduate of Georgetown University's School of Foreign Service with cum laude honors.
Luigi Gubitosi
CEO & General Manager, Gruppo TIM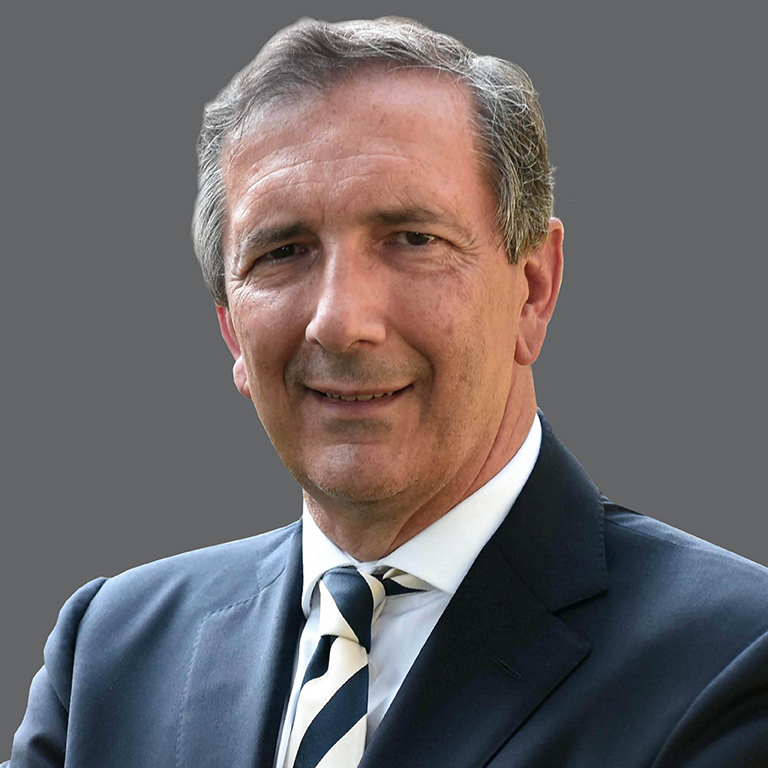 Born in Naples on 22 May 1961, Luigi Gubitosi obtained a Master's Degree in Business Administration at I.N.S.E.A.D. Fontainbleau after graduating in Law from the University of Naples and studying economics at the London School of Economics.
From May to November 2018 he was an Independent Director at TIM and was then appointed Chief Executive Officer and General Manager of the company. Following the Shareholders' Meeting of 31 March 2021, called upon to vote on the renewal of the board for the three-year period 2021-2023, the Board of Directors meeting of 1 April 2021 confirmed him as Chief Executive Officer and General Manager of TIM.
He is Vice Chairman for Digital for Confindustria, member of the General Council of Unindustria and has been Vice Chairmanof Asstel, Vice Chairman of Confindustria Servizi Innovativi e Tecnologici (CSIT) and a member of the Tax and Corporate Governance Committee of Confindustria.
Since November 2020 he has been a member of the Board of Directors of GSMA, a worldwide mobile operators' association.
He is a member of the Trilateral Commission.
On 31 May 2021 he was appointed Cavaliere del Lavoro byItaly's PresidentSergio Mattarella.
From 1986 to 2005 he held various roles in the Fiat Group: Chief Financial Officer, Administration Director and Group Treasurer; he has been Chairman of the Board of Directors of Fiat Partecipazioni and a member of the Board of Directors of Fiat Auto, Ferrari, Iveco, Itedi, Comau and Magneti Marelli.
In 2005 he joined Wind Telecomunicazioni as Chief Financial Officer and was appointed its CEO from 2007 to 2011.
From November 2011 to July 2012 he was Country Manager and Head of Corporate and Investment Banking of Bank of America Merrill Lynch Italy.
Carla Harris
Vice Chairman, Managing Director, and Senior Client Advisor, Morgan Stanley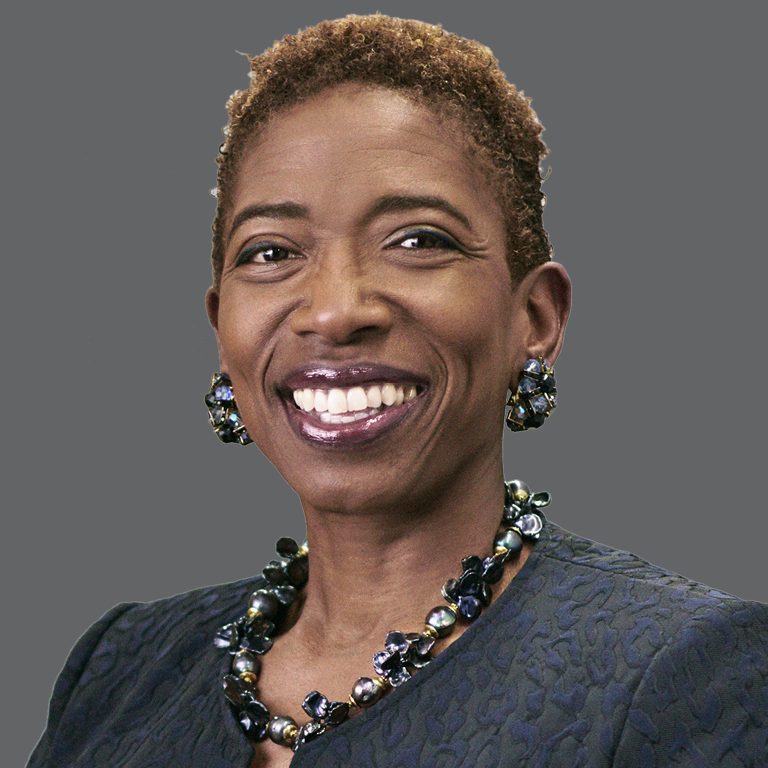 Carla Harris is a Vice Chairman, Managing Director and Senior Client Advisor at Morgan Stanley. She is responsible for increasing client connectivity and penetration to enhance revenue generation across the firm. She formerly headed the Emerging Manager Platform, the equity capital markets effort for the consumer and retail industries and was responsible for Equity Private Placements. In her 30 year career, Ms. Harris has had extensive industry experiences in the technology, media, retail, telecommunications, transportation, industrial, and healthcare sectors. In August 2013, Carla Harris was appointed by President Barack Obama to chair the National Women's Business Council.​
For more than a decade, Ms. Harris was a senior member of the equity syndicate desk and executed such transactions as initial public offerings for UPS, Martha Stewart Living Omnimedia, Ariba, Redback, the General Motors sub-IPO of Delphi Automotive, and the $3.2 Billion common stock transaction for Immunex Corporation, one of the largest biotechnology common stock transactions in U.S. history. Ms. Harris was named to Fortune Magazine's list of "The 50 Most Powerful Black Executives in Corporate America", Fortune's Most Influential List, U. S. Bankers Top 25 Most Powerful Women in Finance (2009, 2010, 2011), Black Enterprise's Top 75 Most Powerful Women in Business (2017), and "Top 75 African Americans on Wall Street", and to Essence Magazine's list of "The 50 Women Who are Shaping the World", Ebony's list of the Power 100 and "15 Corporate Women at the Top" and was named "Woman of the Year 2004" by the Harvard Black Men's Forum and in 2011 by the Yale Black Men's Forum.​
Prior to joining Morgan Stanley, Carla received an MBA, Second Year Honors from Harvard Business School and an AB in economics from Harvard University, Magna Cum Laude. Carla has also received Honorary Doctorates of Laws, Humanities and Business from Marymount Manhattan College, Bloomfield College, Converse College, Jacksonville University, Simmons College, the College of New Rochelle, St. Thomas Aquinas College, Babson College and Fisk University, Wake Forest University and Felician University respectively. Carla Harris is actively involved in her community and heartily believes that "we are blessed so that we can be a blessing to someone else."​
She is the past Chair of the Board of the Morgan Stanley Foundation and of The Executive Leadership Council, and sits on the boards of Sponsors for Educational Opportunity (SEO), The Sesame Workshop, Mother Cabrini Foundation and is an active member of the St. Charles Gospelites of the St. Charles Borromeo Catholic Church and the Mark Howell Singers. She is a member of the board of overseers of Harvard University and of the board of directors of the Walmart Corporation and Cummins Corporation. Ms. Harris was co-chair of the National Social Action Commission of Delta Sigma Theta Sorority, Incorporated. She has been named to the New Jersey Hall of Fame (2015) and has received the Bert King Award from the Harvard Business School African American Alumni Association, the 2005 Women's Professional Achievement Award from Harvard University, the Pierre Toussaint Medallion from the Office of Black Ministry of the Archdiocese of New York, the Women of Power Award given by the National Urban League, the Women of Influence Award from The Links, Incorporated and many other awards. In her other life, Carla is a singer who has sold out concerts at the Apollo Theatre, and released her third gospel CD "Unceasing Praise" (2011) , her second CD, a gospel album titled, "Joy Is Waiting", was featured on BET Nightly News while her first CD entitled, "Carla's First Christmas", was a bestseller on Amazon.com in New York and in record stores, and was featured on the CBS Evening News with Dan Rather in his "American Dream" segment. She has performed 5 sold out concerts at Carnegie Hall. Carla is also the author of the books, Strategize to Win (2014) and of Expect to Win (2009) (Hudson Press).​
Lester Holt
Anchor and Managing Editor, NBC Nightly News; Anchor, Dateline NBC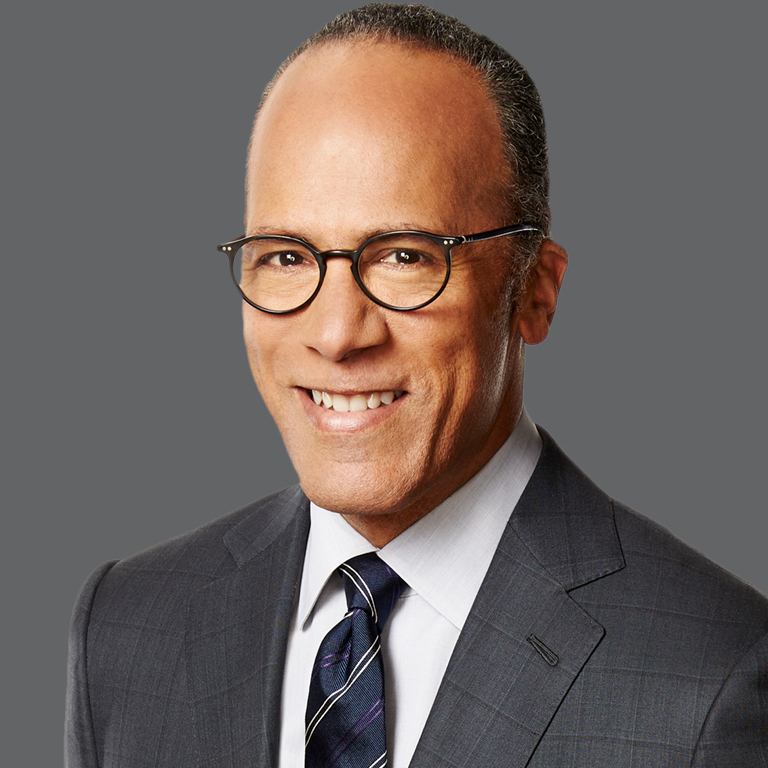 Lester Holt is an award-winning journalist and anchor of "NBC Nightly News with Lester Holt," the network's flagship broadcast and the #1 newscast in America. He also anchors "Dateline NBC," now in its 28th season, and leads NBC News' special reports, breaking news and primetime political coverage.
Coined the "most-trusted television news personality in America" by a Hollywood Reporter/Morning Consult poll, Holt was named anchor of "NBC Nightly News" in June 2015 after anchoring the weekend editions of "NBC Nightly News" for eight years and co-anchoring "Weekend TODAY" for 12 years. Holt has served as principal anchor of "Dateline NBC" since September 2011 and joined NBC News in 2000.
Holt has spent the past four decades in journalism and has reported and anchored from breaking news events across the globe. In August 2019, Holt got rare access inside Tehran, Iran, where he spoke with top diplomats and Iranian Foreign Minister Mohammad Javad Zarif, and prior to that, he was in Normandy for the 75th anniversary of D-Day. During the previous year, he reported from the Korean Peninsula on the growing tensions between the United States and North Korea just weeks before the 2018 Winter Olympics. Most recently, Holt has led NBC News' coverage of the coronavirus, anchoring weekly primetime specials featuring critical, real-time information on the pandemic. He also launched "Nightly News: Kids Edition," a digital newscast aimed to inform and educate children during these difficult times.
Over the past several years, Holt has reported from Manchester, Brussels and Paris on the terrorist attacks that took place across Europe. He anchored from South Africa during the Nelson Mandela memorial service, reported from Cairo on the political and civil unrest in Egypt during the Arab Spring, covered the 2010 earthquake and nuclear crisis in Japan, and reported on the immediate aftermath of the devastating earthquake in Haiti. Holt was also on the ground in Hungary during the migrant crisis in Europe in 2015 and anchored from Cuba numerous times, including during the opening of the U.S. embassy, President Barack Obama's visit and the funeral of Fidel Castro. Additionally, he was embedded with U.S. forces reporting on the ongoing military operations in Afghanistan in 2010 and 2012.
One of Holt's trademarks is his on-the-ground reporting and his deep commitment to providing viewers with first-person accounts when disaster and tragedy strikes. He traveled to Southern California last year to cover the massive wildfires that caused hundreds of thousands of residents to evacuate during the statewide state of emergency. He also reported from El Paso in August 2019 on the mass shootings there and in Dayton, Ohio. He reported from Las Vegas on the Mandalay Bay shooting, providing first-person accounts of the devastation, and from Sutherland Springs, Texas after the massacre in a church took the lives of 26 people. Holt has also covered more than a dozen natural disasters, including the aftermath of Hurricane Katrina in 2005. During the fall of 2017, he went to Houston and Southern Florida to get live, first-hand perspectives of the devastation caused by Hurricanes Harvey and Irma.
As a preeminent broadcast journalist, Holt was selected to moderate the first presidential debate of 2016, which was the most-watched debate in American history. Holt also sat down with President Trump in May 2017, which stands as one of the most consequential interviews of his presidency, after Trump told Holt the firing of former FBI head James Comey was tied to the Russia investigation. In January 2017, he traveled with President Obama on the Commander in Chief's final trip aboard Air Force One, for an in-depth interview in Chicago. He has also sat down for revealing, news-making interviews with candidates Donald Trump, Hillary Clinton, Bernie Sanders, Ted Cruz, Marco Rubio and Jeb Bush. NBC News was the most watched news organization of Election 2016, with Holt anchoring all the network's primetime coverage through the Republican and Democratic conventions, debates and Election Night. And kicking off the 2020 election cycle, Holt was a co-moderator for the first Democratic debate, which made history as the most-watched Democratic debate ever.
Over the past few years, Holt has distinguished himself as the leading broadcast journalist on criminal justice reform. In 2019, he led a groundbreaking series "Justice for All" across all NBC News platforms. For the network-wide series, Holt spent three days embedded inside Louisiana State Penitentiary, the largest maximum-security prison in America, and moderated the first-ever televised town hall from a maximum-security prison at Sing Sing, all putting a bright spotlight on mass incarceration and the many complex issues around it. Additionally, in the past few years, Holt has reported on several high-profile justice-related stories and landed many exclusive interviews, including the first interview with rapper Meek Mill following his release from prison, an interview with Matthew Charles, the first person released under the First Step Act, and the first interview with Cyntoia Brown-Long since her prison release.
For "Dateline NBC," Holt has anchored numerous specials and investigative reports, such as "Life Inside," his most recent report for the "Justice for All" series. Few years prior, he worked on a story of injustice that examined the connection between childhood asthma and poverty in America. Holt also reported on wrongful convictions involving Richard Rosario and Johnny Hincapie, two cases that made national headlines. Additionally, he reported on the aftermath of the Great Recession as part of the "American Now" documentary series.
Before becoming co-anchor of "Weekend TODAY" in 2003, Holt anchored "Lester Holt Live," a daily news show on MSNBC. Holt served as a primary anchor for MSNBC's coverage of major news events, including Operation Iraqi Freedom and the war in Afghanistan, and he was the lead daytime anchor for MSNBC's coverage of Decision 2000. Holt also served as anchor of "Countdown: Iraq," a nightly news telecast concentrating on the latest developments surrounding the war with Iraq, from October 2002 through March 2003. Holt started at NBC News in 2000, anchoring "Newsfront." While at NBC, Holt has covered every Olympics from the ground since the 2002 Winter Olympics in Salt Lake City.
Holt came to MSNBC after 14 years at WBBM-TV in Chicago where he served as the afternoon and evening news anchor. After studying government at California State University in Sacramento, he began his television journalism career as a reporter at WCBS-TV in New York in 1981. The following year he moved to Los Angeles to report for KCBS-TV (then KNXT) before returning to WCBS in 1984.
Holt has been recognized with numerous honors, including multiple Emmy Awards and a Robert F. Kennedy Journalism award. In 2019, he was honored with the prestigious Walter Cronkite Award for Excellence in Journalism. Two years prior in 2017, he was honored with Quinnipiac University's Fred Friendly First Amendment Award. In April 2016, Holt received several notable designations: he was featured on TIME's "100 Most Influential People" list, The Hollywood Reporter's "Most Powerful People in New York" list and was named "Journalist of the Year" by the National Association of Black Journalists.
Holt is on Twitter at @LesterHoltNBC.
Caroline Hyde
Anchor, Bloomberg Television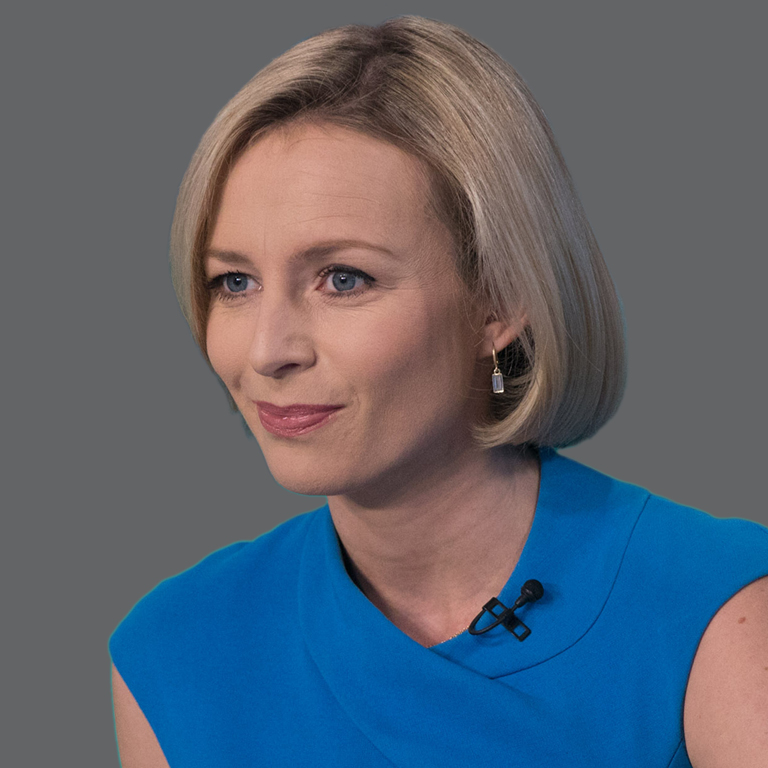 Caroline Hyde co-hosts Bloomberg Television's "The Close," and "What'd You Miss?" from New York.
Previously Hyde co-hosted "Bloomberg Markets" from London and was the European Technology and Media correspondent for "Bloomberg Technology." She has also served as the network's chief European correspondent, traveling the region to report on the most important business, economic and political issues shaping global markets.
Hyde joined Bloomberg in 2008 to cover the European debt markets for Bloomberg News as a corporate finance reporter, focusing on company loans and bonds as well as sovereign debt. She covered the freeze in the European loan market following the collapse of Lehman Brothers and the unraveling of the European sovereign debt crisis, as well as breaking news on the sales and performance of government bonds from Greece ahead of its bailout. Hyde has also provided in-depth reports on the London property sector, tech scene and shone a light on the European start-up community.
Prior to joining Bloomberg, Hyde worked in public relations for London's Moorgate Group, where she was a debt market specialist, managing campaigns for clients including Standard & Poor's and Lloyds Banking Group. She holds an MA (Oxon) in Politics, Philosophy and Economics from Oxford University.
Craig Jones
Director of Cybercrime, INTERPOL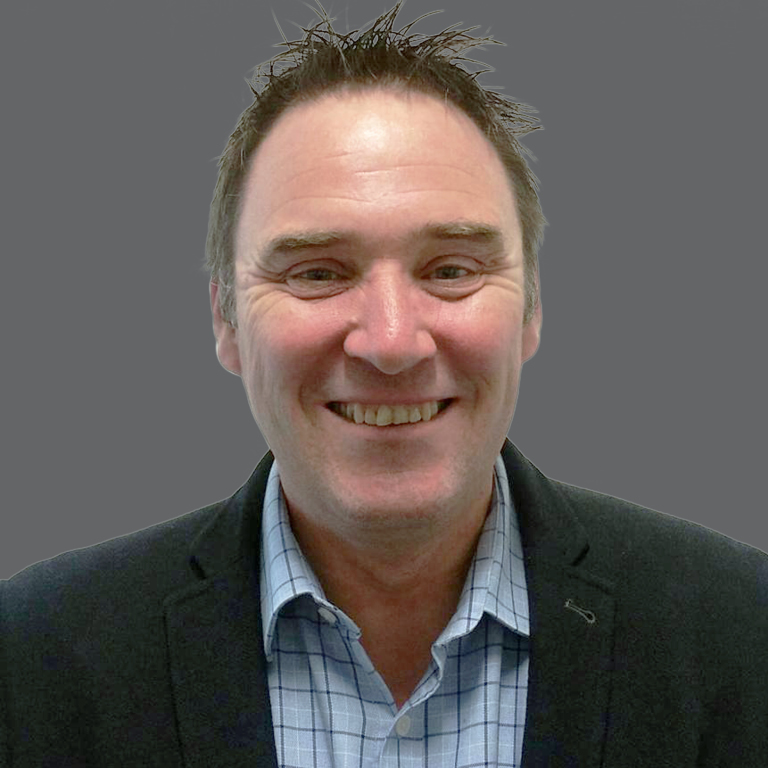 With 29 years of law enforcement experience, Craig Jones leads INTERPOL's Cybercrime Directorate and the Senior Responsible Owner (SRO) for its Global Cybercrime Programme. Aimed at reducing the global impact of cybercrime and protecting communities for a safer world, the Programme focuses on three core pillars of cybercrime threat response, cyber crime operations, and cyber capabilities development for law enforcement worldwide.
Mr Jones oversees the Programme and its activities to deliver outcomes that are in line with the Programme's objectives at the tactical, operational and strategic levels. He puts great emphasis on Public-Private Partnership to augment cybercrime datasets to deliver the most accurate and effective cybercrime intelligence and operational support for member countries. He coordinates regional and global working groups with Heads of Cybercrime Units in member countries to provide tailored support pertaining to the regional needs and challenges.
He also manages several externally funded projects within the Programme such as Cyber Foundation Project, Global Action on Cybercrime Extended (GLACY+), ASEAN Cyber Capacity Development Project Phase 2 (ACCDP 2)and ASEAN Joint Operations Against Cybercrime (ASEAN Desk). Previously, he has successfully delivered multi-million European and UK's national projects, designed to increase cyber capabilities and capacity at the national, regional and international levels.
Additionally, he worked on the international capacity framework project of the Global Forum for Cyber Expertise and the Partnership Against Cybercrime initiative of the World Economic Forum. He holds a number of advisory roles including the World Economic Forum's Centre for Cybersecurity and the Cybercrime Regional Stakeholder for Caribbean Community Implementing Agency for Crime and Security as well as global think tanks.
Prior to joining INTERPOL, Mr Jones held several senior operational and coordination management positions in the UK law enforcement, most recently at the National Crime Agency in the UK. In this capacity, he coordinated UK's law enforcement response to the National Cyber Security Programme, which underpinned the UK's National Cyber Security Strategy.
Mr Jones is recognized as a strategic thinker, shaping policies that deliver outcomes and results against national, regional and global cyber strategies. He also anticipates and forecasts the long-term impact of national and international developments in the economic, political, environmental, social and technological domains on the rapidly evolving global cybercrime threat landscape.
Michael E. Kassan
Chairman and CEO, MediaLink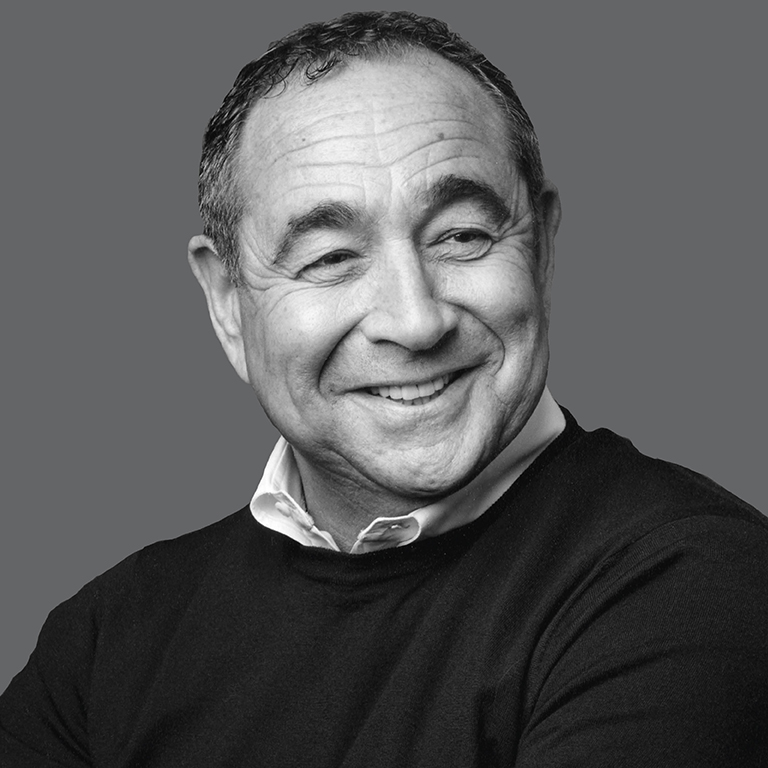 Michael E. Kassan is the founder, Chairman and CEO of MediaLink, a leading strategic advisory firm. Described as the "ultimate power broker," he is a trusted advisor on speed dial with every major executive in the media, marketing, entertainment and technology C-Suite. Kassan and his global team of more than 125 specialists provide counsel for navigating the age of digital disruption in areas including: marketing transformation, data and technology solutions, growth strategy, private equity advisory and executive search and talent development. MediaLink is a part of Ascential pLc, a specialist global information company, which acquired the firm in 2017. In 2019, Kassan was inducted into the American Advertising Federation's Hall of Fame, which is considered the highest honor in advertising.

Prior to founding MediaLink in 2003, Kassan was President/COO and Vice-Chairman of Initiative Media Worldwide, growing billings from $1.5 billion to over $10 billion. Before that, he was President and COO of International Video Entertainment (Artisan Entertainment).

In addition, Kassan has served on the Board of the Hollywood Radio and Television Society, the Commission on California State Government Organization and Economy and the Cultural Affairs Commission – City of Los Angeles and has been Chairman of the State Senate Select Committee on the Entertainment Industry. Kassan currently serves as Chair of the UJA-New York Marketing Communications Committee and is a Board member of the American Advertising Federation, the Ad Council, the Paley Center for Media, Big Brothers Big Sisters of America and Project Healthy Minds.
David Kenny
CEO, Nielsen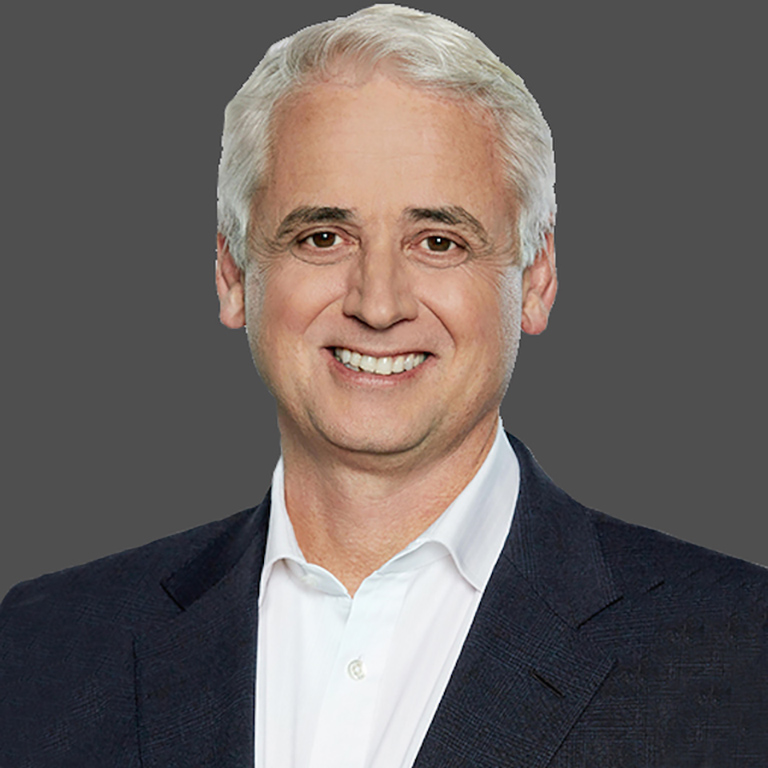 David Kenny was appointed Chief Executive Officer at Nielsen in November 2018.
Kenny has spent his career in Data Science and Artificial Intelligence, especially focused on the retail, marketing, and media industries. He has a deep and holistic understanding of media and advertisers and how best to serve them, and he has been a long time Nielsen customer and partner. Kenny has a proven track record of implementing growth strategies, overseeing strategic transactions and creating value for stakeholders.
Most recently, Kenny served as Senior Vice President of Cognitive Solutions at IBM. There, he oversaw IBM's artificial intelligence initiatives, using machine learning to support enterprise customers across a large number of verticals, including healthcare, financial services, retail, and media. Prior to that, he was Chairman and Chief Executive of The Weather Company, which was acquired by IBM.
He served as President of Akamai, a cloud platform technology company; Managing Partner of VivaKi, a media company; and co-founder and Chief Executive Officer of Digitas, Inc.
Currently, David serves on the Board of Directors for Best Buy and Teach for America.  
David received his bachelor's degree in industrial administration from the GM Institute (now Kettering University) and holds a Masters of Business Administration from Harvard Business School.
Steve King
COO, Publicis Groupe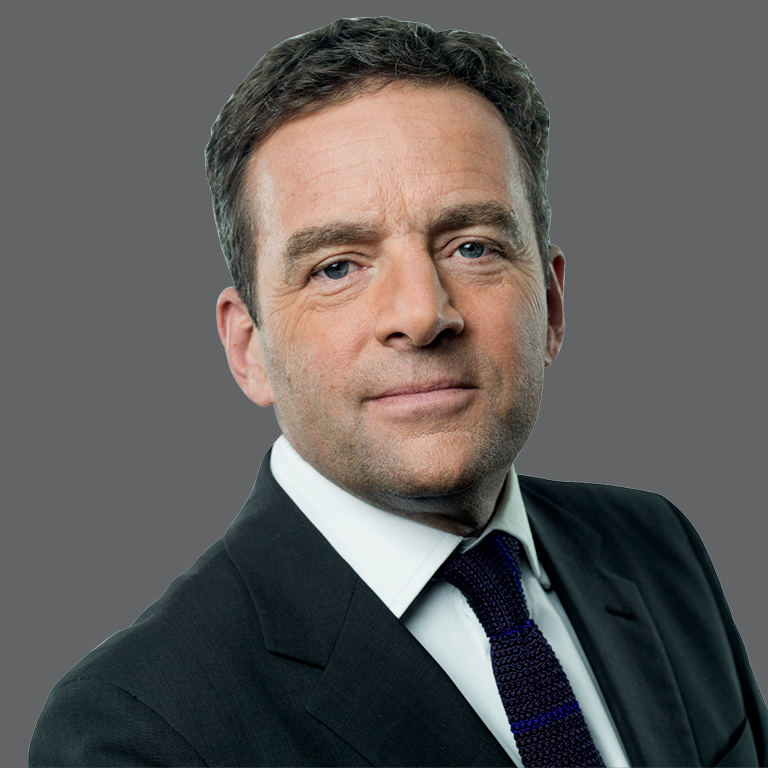 As Publicis Groupe COO, Steve King is responsible for developing the Company's marketing transformation practices across all the Groupe's operations and countries. As part of this remit, he is charged with leading scaled Publicis Groupe global services spanning Media, Commerce, Content and Production. ​
King also serves on Publicis Groupe SA's Directoire, Management Committee and US ComEx, as well as chairing the European ComEx.​
Previously, he was CEO Publicis Media globally, creating a brand-led organisation spanning Zenith, Starcom, Digitas, Spark Foundry and Performics, powered by global practices, driving significant new business, client and organisational success. Prior, he served as CEO of ZenithOptimedia Worldwide and was a founder of Zenith Media in 1988, which went on to revolutionise the sector. ​
A highly-regarded commentator on global media issues and trends, King was named to Adweek's Power List in 2016-2018 and also serves as a board member of The Paley Center for Media.
Henry A. Kissinger
56th United States Secretary of State
Chairman, Kissinger Associates, Inc.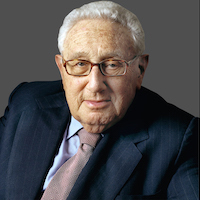 Robert Kyncl
Chief Business Officer, YouTube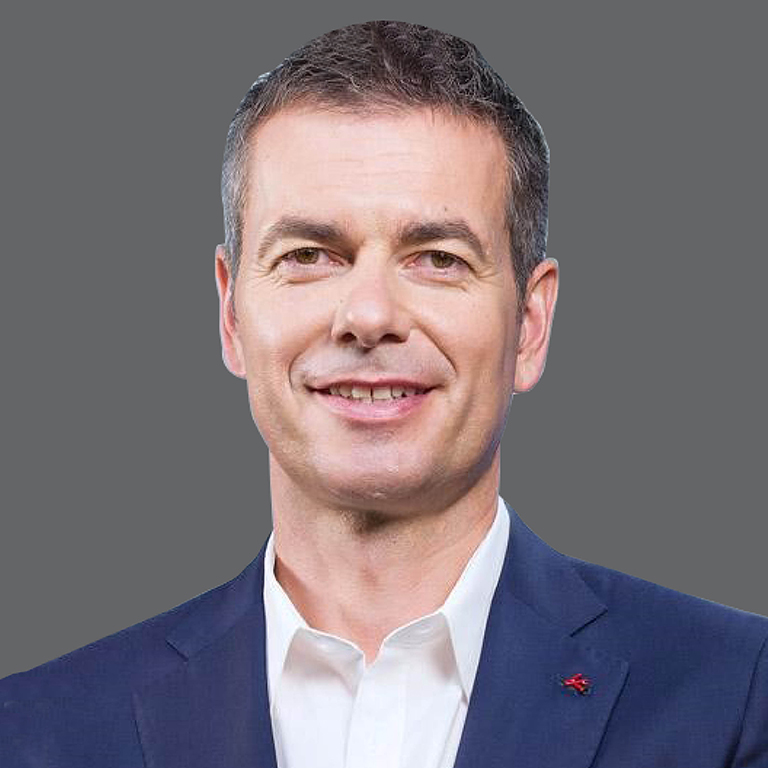 Robert Kyncl is the Chief Business Officer at YouTube where he oversees global content and product partnerships as well as operations for the platform. This includes management of the YouTube Partner Program, which is the largest partner ecosystem to grow and support creators, artists and media companies in the world. Previously, Robert was Vice President of Content at Netflix, steering negotiations and landing an impressive portfolio of on-demand content, now live across various formats. Robert and his wife, Luz, run the Kyncl Family Foundation focused on supporting underserved communities.
Robert has been listed in Variety's Dealmakers Impact Report as one of their "disruptors", Vanity Fair's New Establishment List, Billboard's Power 100 List and AdWeek's 50 List of Vital Leaders in Tech, Media and Marketing.
Robert holds a Masters of Business Administration from Pepperdine University and a B.S. in International Relations from SUNY New Paltz.
Brent Lang
Executive Editor, Film & Media, Variety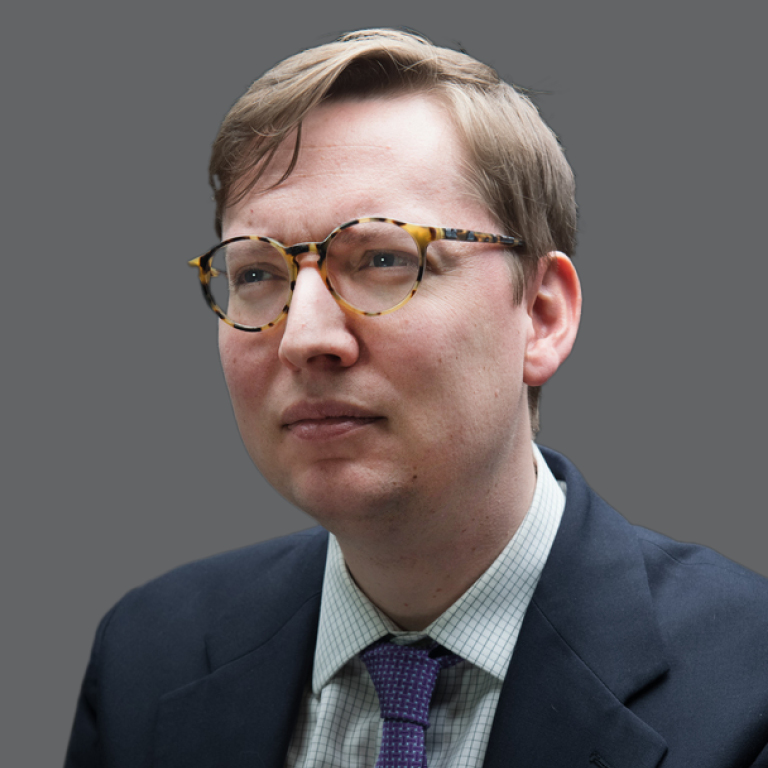 Brent Lang is the Executive Editor, Film & Media, covering the major Hollywood studios, as well as their corporate parents. He joined Variety in 2014. He was previously a senior reporter at TheWrap. Other stops include CBSNews.com, The Patriot-Ledger, and Forbes. Lang is a graduate of Brown University and the Columbia University School of Journalism.
Gary Liu
CEO, South China Morning Post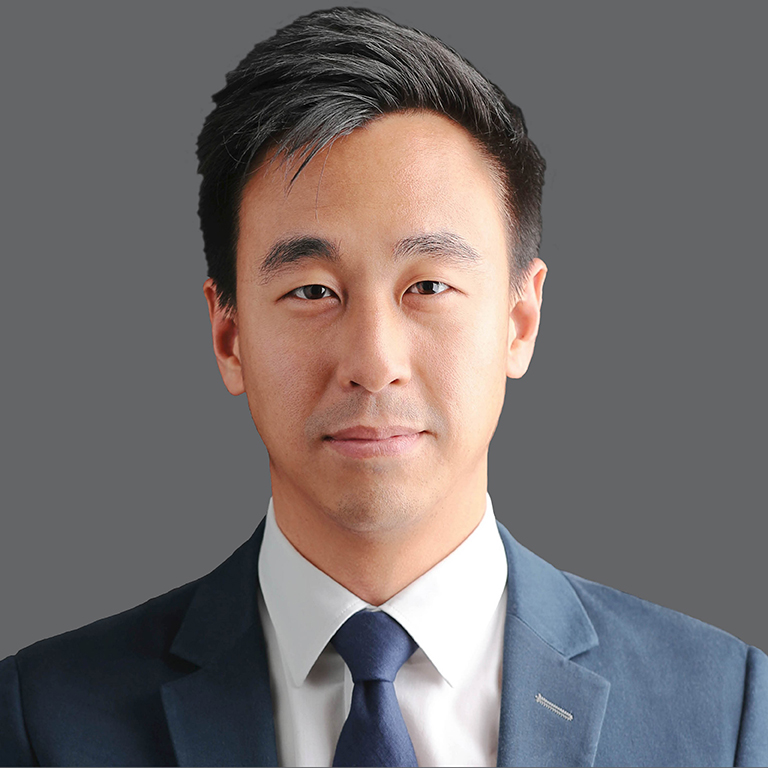 Gary Liu is CEO of the South China Morning Post, a global news media company that has reported on China and Asia for more than a century. Gary is also the Chairman of the WAN-IFRA Asia Pacific Committee, a member of the INMA Board of Directors, and was named a Young Global Leader by the World Economic Forum in 2019.
Prior to joining the SCMP in January 2017, Gary was CEO of Digg, spearheading the New York startup's transformation from aggregator to a data-driven news platform. Previously, Gary was Head of Labs at Spotify, after joining the company as Global Director of Ad Product Strategy. Gary has also worked at AOL and Google.
Born in the United States, Gary grew up in Taiwan and New Zealand, before returning to the American Northeast where he lived and worked for 20 years. He currently lives in Hong Kong with his wife Katrina, a pediatric dentist. Gary is an Economics graduate from Harvard University.
Marc Lore
Serial Entrepreneur and Investor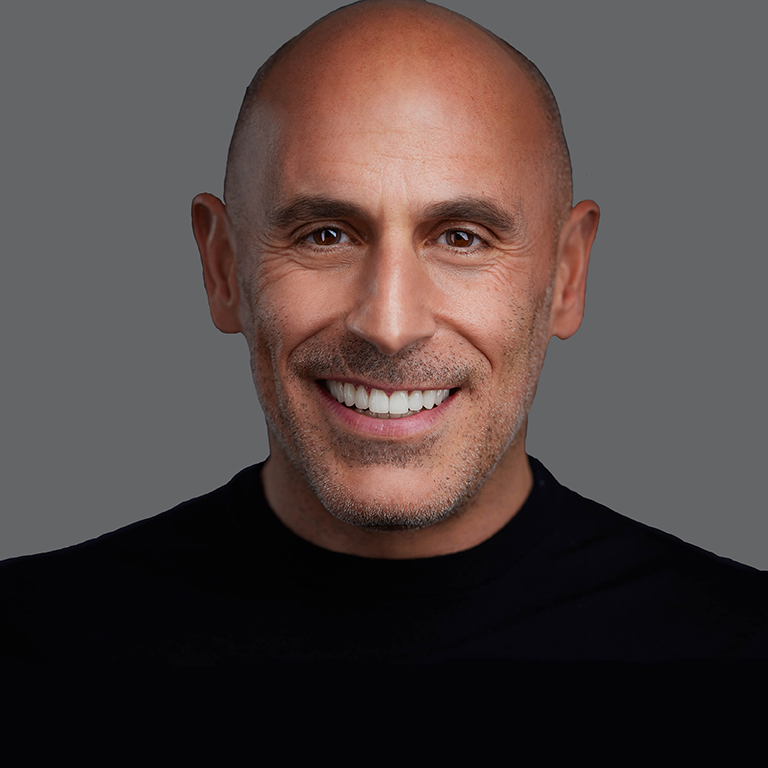 As young as 4 years old, Marc Lore wanted to be a farmer, because they grow stuff from nothing. And while he didn't become a farmer in the literal sense, the intrinsic desire to make things grow, whether that be a business or an individual's career, is still very much alive. In fact, this – combined with a desire to take risks and to push things where they've never been before – is what fuels him.
Lore is a serial entrepreneur who's started and sold four companies. Most recently, he was the founder and CEO of e-commerce company Jet.com, growing it to a $1 billion gross merchandise value run rate in its first ten months. In September 2016, Jet was acquired by Walmart for $3.3 billion. Up until 2021, Lore served as the president and chief executive officer of Walmart U.S. eCommerce. During that time he accelerated Walmart's e-commerce growth and customer reach – making it the No. 2 online shopping site in the U.S., more than doubling its market share of online sales, and helping to increase the stock price by more than 100 percent.
Prior to Jet, Lore was the co-founder and CEO of Quidsi, the parent company of e-commerce websites Diapers.com, Soap.com, Wag.com, and more. The company was founded in 2005 and sold to Amazon in 2011 for $550 million. Lore was also the co-founder and CEO of The Pit, Inc., an Internet market-making collectible company constructed as an alternative to eBay. The Pit was sold to The Topps Company in 2001.
Prior to being a serial entrepreneur, Lore held various investment banking positions, including executive vice president of Sanwa International Bank in London, where he was head of the bank's Risk Management Division, and previously served as vice president of emerging markets risk management at Credit Suisse First Boston.
Most recently, Lore announced he's building a new city from scratch, writing a book, and working on a reality TV show. He and his friend / business partner, Alex Rodgriguez, recently agreed to purchase the Minnesota Timberwolves and Minnesota Lynx – the deal is currently being finalized with the NBA. And, in May 2021, he and Rodriguez announced a new venture capital firm called VCP, with social commerce company, NOW//with, being their first joint investment. Lore is also the lead and largest investor in Archer Aviation, an electric vertical takeoff and landing (eVTOL) company focused on chartering the future of air mobility.
Lore's industry accolades include E&Y's Entrepreneur of the Year and being named one of Fortune's "smartest people in technology". He's been dubbed the "LeBron James of eCommerce" by Matt Higgins and "a wizard" by Gwyneth Paltrow. He's active on LinkedIn, Twitter, and Instagram where he writes about leadership, culture, funding, and scaling businesses. Lore is also the host of Startup Standup, a series dedicated to mentoring and advising female founders who are preparing to secure institutional funding.
Lore is a philanthropist who gives back to programs like Sanctuary for Families, YMCA, Beyond Celiac, The Salvation Army, and National Eating Disorders. He is also involved in Rich Eisen's #RunRichRun challenge benefiting St. Jude Children's Research Hospital. In March 2020 he publicly challenged Hall of Fame football player, Jerry Rice, to the 40-yard dash – Lore won. And, in May 2021, Lore partnered with Ray Lewis to beat seven other entrepreneurs and NFL Legends at SoFi Stadium during the NFL Draft.
He graduated from Bucknell University, where he received a Bachelor of Arts in business management and economics, graduating cum laude.
John C. Malone
Chairman, Liberty Media and Liberty Global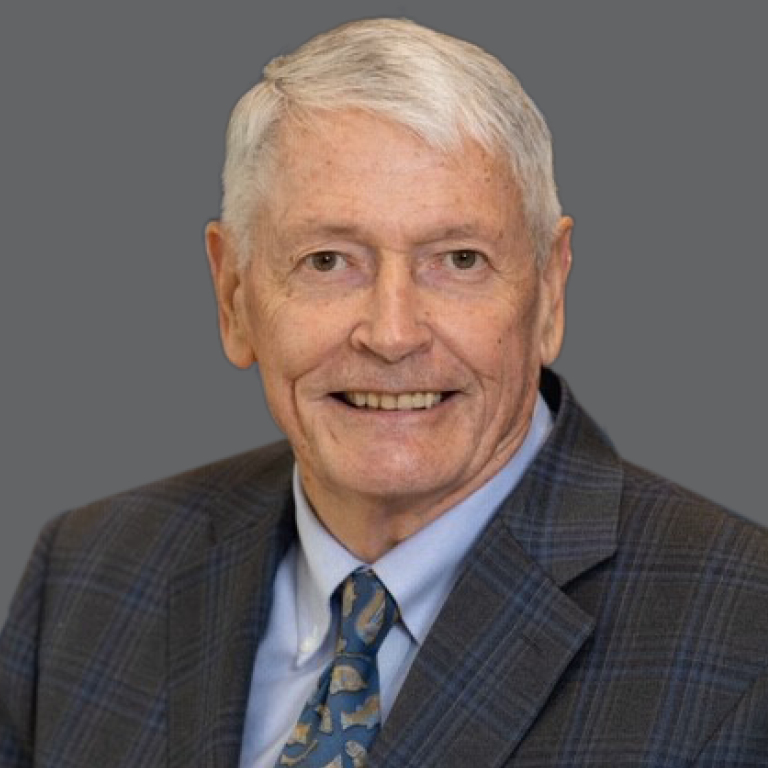 Dr. John C. Malone is Chairman of Liberty Media Corporation, Liberty Broadband Corporation, GCI Liberty, Inc. and Liberty Global plc. He also serves on the Board of Qurate Retail, Inc. and Discovery, Inc., and is a director emeritus of Charter Communications, Inc. and Chairman Emeritus of CableLabs. Today, the aggregate market capitalizations of companies in which Dr. Malone is Chairman or a lead investor totals $100 billion.
Born in 1941 in Milford, Connecticut, Dr. Malone was a Phi Beta Kappa and merit scholar at Yale University where he obtained a Bachelor of Science in Electrical Engineering and Economics in 1963. He also received a Master of Science in Industrial Management from Johns Hopkins in 1964 and a Doctor of Philosophy (Ph.D.) in Operations Research from Johns Hopkins in 1967. He has received two Honorary Degrees for Doctorate of Human Letters; the first from Denver University in 1992 and the second from Johns Hopkins University in 2012.
Dr. Malone began his career in 1963 at Bell Telephone Laboratories/AT&T in economic planning and research and development. In 1968, he joined McKinsey & Company and in 1970 he became Group Vice President at General Instrument Corporation (GI). He was later named President of Jerrold Electronics, a GI subsidiary.
From 1973 to 1999, Dr. Malone served as President and Chief Executive Officer, and then Chairman and CEO, of Tele‐Communications, Inc. (TCI). During that period, he successfully led TCI as it grew through acquisitions and construction into the largest multiple cable system operator in the US prior to its sale to AT&T Corp. He also invested in and nurtured many of today's most important programming, distribution and technology platforms that became the foundation for the Liberty group of companies.
Dr. Malone has received numerous industry awards throughout his 50 year career and was among the first inductees into the Cable Television Hall of Fame. He was awarded the Hopkins Medal in 2004, the school's highest award and is recognized as a Yale Sterling Fellow (Harkness Circle). In May of 2016 he was awarded the Steven J. Ross Humanitarian Award and in October of 2016, Dr. Malone was honored by the Television Academy with the Charles F. Jenkins Lifetime Achievement Emmy Award. On January 9, 2017 he received the Citizen of the West award from the National Western Association in Colorado for his pioneering spirit and dedication to land preservation.
Robert D. Manfred, Jr.
Commissioner, Major League Baseball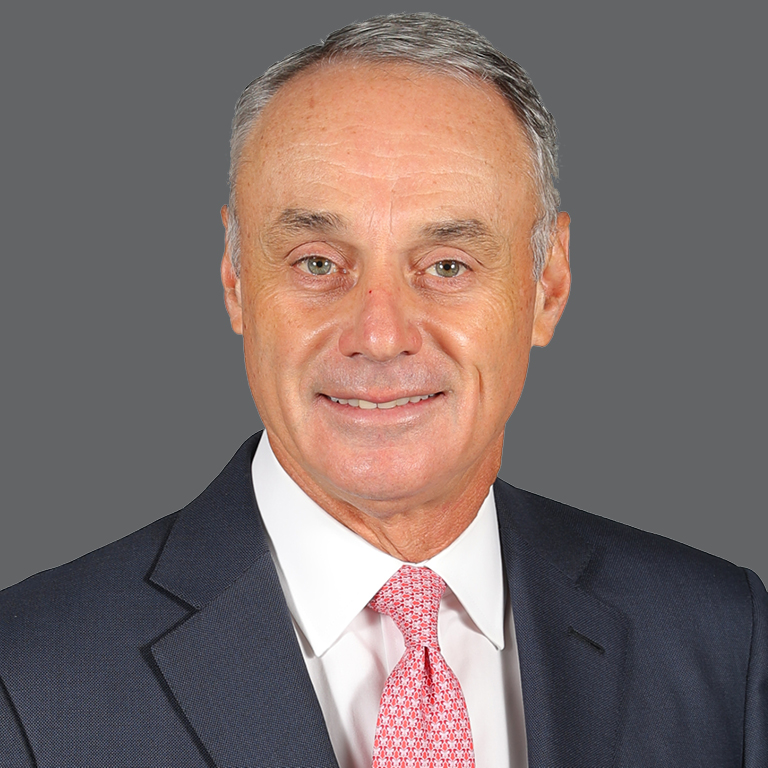 Robert D. Manfred, Jr. was elected as the 10th Commissioner in the history of Major League Baseball on August 14, 2014 by vote of the 30 Major League Clubs. He officially became the sport's leader on January 25, 2015. On November 15, 2018, Club owners re-elected Manfred to another five-year term through the 2024 season.
Since Manfred began as Commissioner, MLB reached a new five-year collective bargaining agreement, continuing the sport's unprecedented era of 26 consecutive years of labor peace through 2021, and a landmark transaction in which The Walt Disney Company acquired a 75% stake in BAMTech, a leading technology platform and video streaming company created by MLB. Manfred has overseen the development of closer relationships with youth baseball and softball organizations and has allocated new resources toward improving MLB's presence in the amateur ranks. He began MLB's signature youth participation program, PLAY BALL, a partnership with USA Baseball and USA Softball that encourages both traditional and casual play. PLAY BALL has resulted in meaningful increases in baseball and softball participation, per the Sports & Fitness Industry Association (SFIA). Over the last four years, baseball has added 2.7 million new participants, a 52.8% increase in casual participation, and overall, baseball saw the highest growth of any major sport. Now with more than 25.6 million participants, baseball and softball combine to be the most participated team sport in the United States.
Manfred has prioritized sustaining the game's international growth. In 2016, MLB returned to Cuba for the first time since 1999 as the Tampa Bay Rays played an historic exhibition game vs. the Cuban National Team on March 22nd at Estadio Latinoamericano in Havana, jointly attended by President Barack Obama and Cuban President Raúl Castro. In 2018, MLB staged regular season games in Puerto Rico and Mexico. In 2019, MLB opened its regular season in Japan, played multiple series in Mexico and held an historic June series in London, which were the sport's first games ever played in Europe. Under Manfred's leadership, MLB has also taken the game to non-traditional domestic locations with groundbreaking events in recent seasons at Fort Bragg, North Carolina; in Williamsport, Pennsylvania, home of the Little League World Series; and in Omaha, Nebraska, home of the NCAA's Men's College World Series. In August 2021, MLB plans to hold a regular season game at the famed Field of Dreams site in Iowa, celebrating the beloved baseball film.
In 2020, Manfred oversaw the successful completion of a season impacted by the COVID-19 crisis, prioritizing health and safety in its operations and creativity on and off the field. MLB became the first sports league to start and finish a season during a pandemic, doing so in its home markets. The 2020 season included a streak of 59 consecutive days without a positive test among players; a positivity rate of 0.05% among Major League players and staff; and a schedule with 99.8% of its 900 games played, missing only two games that had no Postseason ramifications.
Prior to being elected Commissioner, Manfred had served as MLB's Chief Operating Officer since 2013, managing the Commissioner's Office in New York on behalf of Commissioner Allan H. (Bud) Selig. From 1998-2013, Manfred served as Executive Vice President, overseeing labor relations, economics and league affairs and directing all collective bargaining with the MLBPA. Competitive balance has been a hallmark of MLB the last two decades, as there have been 14 different World Series Champions in the last 20 seasons, the most variety of champions in professional sports during that span. In addition, no Club has repeated as a World Champion since 2000, an active streak that is the longest in the history of not only MLB, but all professional sports. Manfred also represented MLB on all upgrades to the game's Joint Drug Prevention and Treatment Program, the toughest in American professional sports.
Under Manfred's leadership, MLB has formed core partnerships with Boys & Girls Clubs of America, the Jackie Robinson Foundation and Stand Up To Cancer. In 2020, Manfred corrected a longtime mistake in the game's history by conferring Major League status on the Negro Leagues, allowing future generations to more easily learn about this pivotal chapter and its meaning to the sport. Manfred has served as a member of the Board of Directors of the Sports Lawyers Association and the Partnership for Clean Competition. He currently serves on the Board of DREAM, a nonprofit that uses the power of teams to inspire youth to recognize their potential. In April 2016, Manfred received the Judge William B. Groat Award from his alma mater, honoring outstanding professional achievement and service to Cornell's ILR. In November 2017, Manfred received the Jacob K. Javits Lifetime Achievement Award from the Greater New York Chapter of the ALS Association for MLB's efforts against Lou Gehrig's Disease. In 2021, Manfred established MLB's new annual Lou Gehrig Day to continue to the game's support in the fight against ALS.
Manfred is a 1980 graduate of the School of Industrial and Labor Relations (ILR) at Cornell University. In 1983, he received his law degree magna cum laude from Harvard Law School, where he was an articles editor of the Harvard Law Review. Manfred was a part of the Labor and Employment Law Section of Morgan, Lewis & Bockius, LLP, and became a partner in the firm in 1992.
Manfred, a native of Rome, New York who was born in 1958, has been married to his wife Colleen since 1982. The New York residents have four adult children. Administration. Originally from Seattle, Washington, Tami and her husband Darrell have two adult children and now call New Jersey home.
Caleb Marshall
Content Creator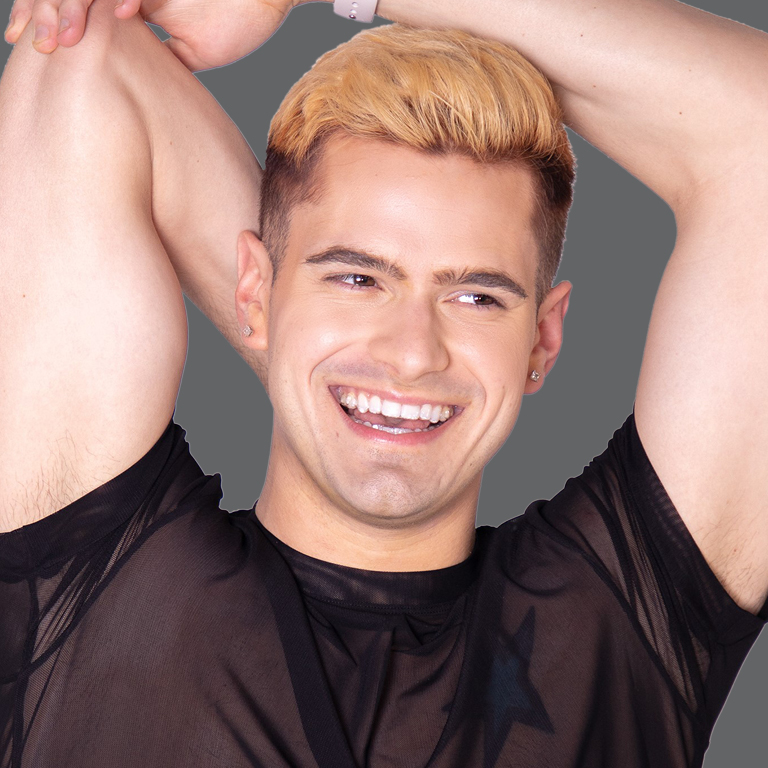 Hailed as the modern day Richard Simmons meets Britney Spears, The Fitness Marshall is the internet's favorite fitness pop star delivering non-stop, easy to follow dances to his 5 million followers across social media. Caleb along with his two Backup Booties welcome and celebrate every age, size, ability, color, and gender expression. No matter where you are in your journey, you have a place with them on the dance floor. After building The Fitness Marshall YouTube channel to over 3 million subscribers and 400 million views, Caleb began teaching live cardio concerts around the world to sellout crowds, and over the past year has become one of YouTube's top creators utilizing the membership feature to offer exclusive long form workouts for his members all around the world. The Fitness Marshall recently launched Active Booty, an inclusive activewear line which aims to create clothing that works across all shapes and sizes. Every piece is made in XS-5X and carefully tailored to address the individual needs of each size.
Kevin Mayer
Media Investor and Chairman, DAZN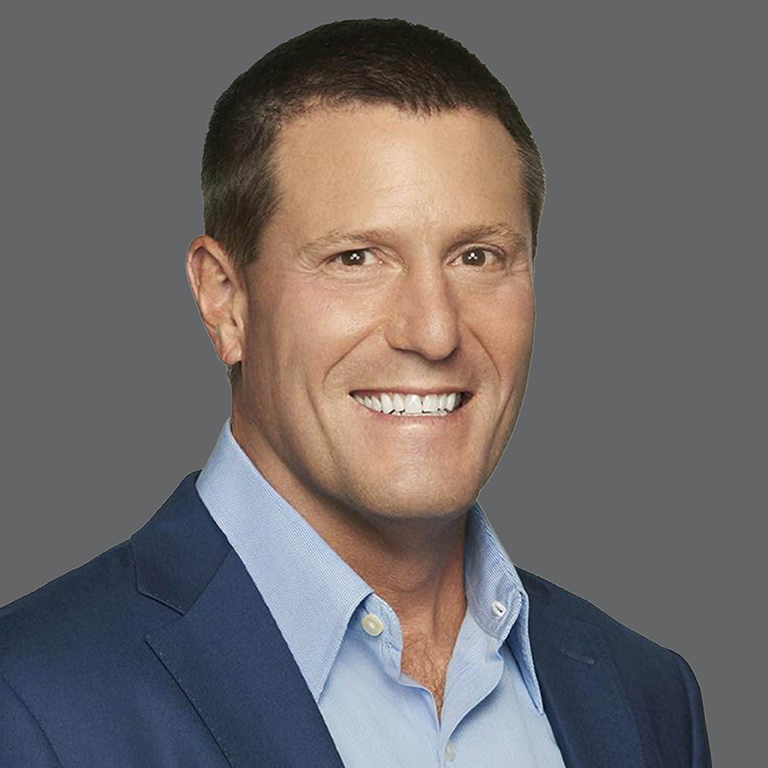 Kevin Mayer has spent decades leading, building and acquiring companies and brands in media and entertainment. He is currently Co-CEo of Aventine LLC, a newly formed media company backed by Blackstone to establish an independent, creator-friendly home for cutting-edge, high-quality, category-defining brands and franchises. In addition, he serves as Chairman of the Board of DAZN, a company specialized in sports streaming services. Kevin recently served as CEO of TikTok and COO of ByteDance.
Prior to TikTok, Kevin was Chairman of Disney Direct-to-Consumer and International, where he was responsible for launching Disney+, ESPN+ and Hulu and managed all International operations for Disney (excluding Parks). In that capacity he led global ad sales, content sales and channel sales, managed over 25,000 employees around the world and had responsibility for over 60% of Disney revenues. Prior to that, Kevin served as Chief Strategy Officer for Disney heading its M&A, investments and strategy. He led the acquisitions of Pixar, Marvel, Lucasfilm (Star Wars), BAMTech and 21st Century Fox, in addition to countless investments in smaller companies at various stages of development. He also launched and oversaw Disney Accelerator and VC investments. Kevin is widely acknowledged to have conceived and successfully advanced substantial strategic shifts in Disney's global businesses. Kevin holds a BSME from MIT, an MSEE from San Diego State and an MBA from Harvard University.
Stephanie Mehta
Editor-in-Chief, Fast Company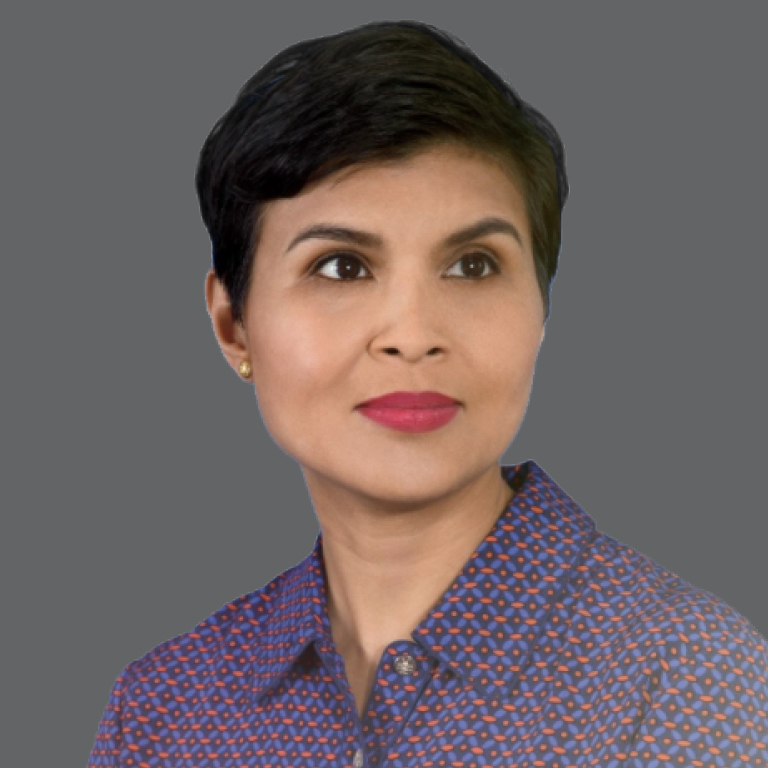 Stephanie Mehta is editor-in-chief of Fast Company, the world's leading progressive business media brand. She oversees the title's print, digital, and live journalism. Prior to Fast Company, Mehta was Deputy Editor at Vanity Fair, where she coedited the influential New Establishment ranking, curated the New Establishment Summit, and created the Founders Fair conference for women entrepreneurs. Previously, she was editor of Bloomberg LIVE, Bloomberg Media's global conference division. Mehta spent 14 years as a writer and editor at Fortune, where she rose to the No. 2 position on the masthead. While at Fortune, she directed the magazine's technology, management, Washington, and international coverage, and helped set its overall editorial direction. Mehta also spent six years as an editor and writer at The Wall Street Journal. She received a BA in English and an MS in journalism from Northwestern University. 
Jonathan Miller
CEO, Integrated Media Company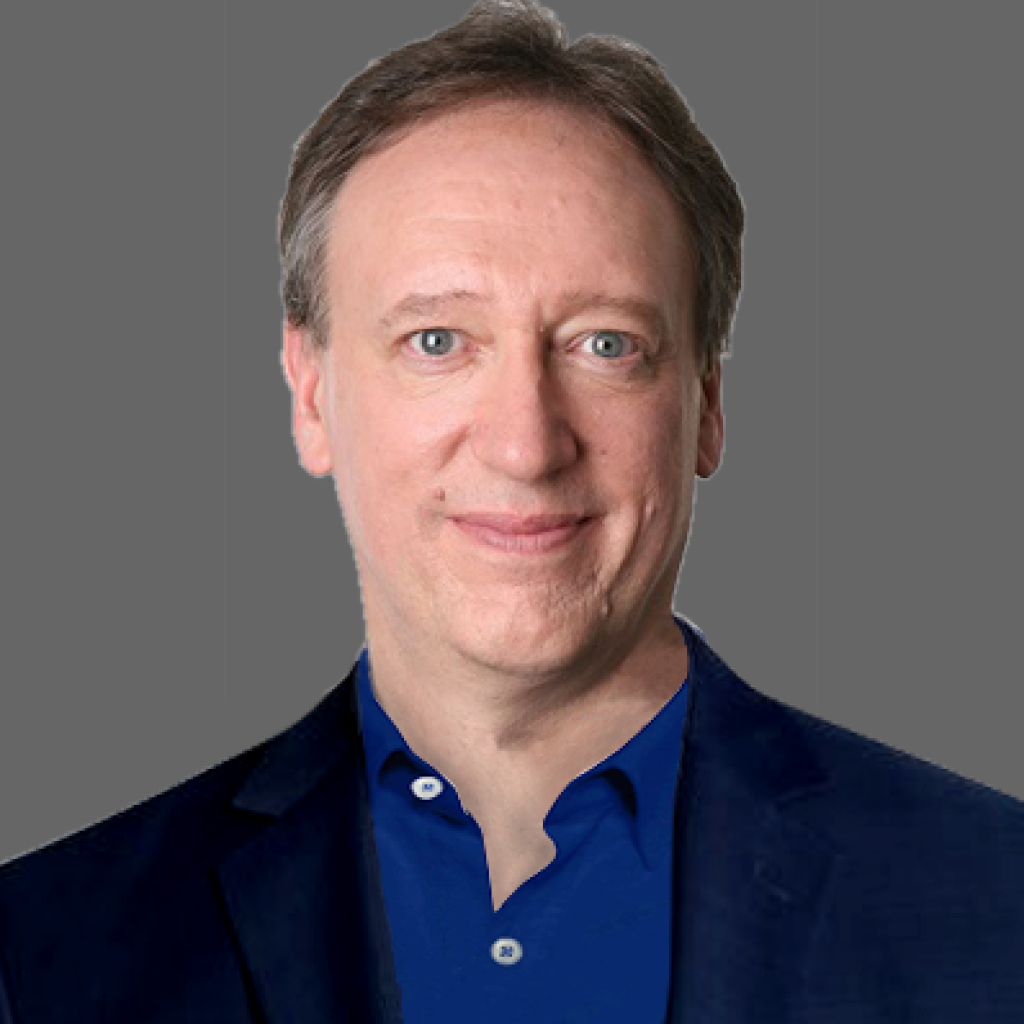 Jonathan Miller is CEO of Integrated Media Company, a digital media company that invests in growth stage companies at the nexus of media and technology. IMC is affiliated with TPG Capital, a premier private equity firm.
Jonathan is an advisor to Advancit Capital with Shari Redstone, Chairman of ViacomCBS. Advancit Capital focuses on early stage venture capital investments. Previously, Jon was Chairman and CEO of the Digital Media Group at NEWS CORP and FOX, Chairman and CEO of AOL, INC., President and CEO of USA Networks Interactive (now IAC) and also held senior positions at MTV Networks and the NBA.
Jon is on the Boards of Akamai Technologies, Inc., Nielsen Inc., Interpublic Group of Companies, Inc., and J2 Global, Inc. He also serves as a non-profit Director/Trustee for the American Film Institute and Paley Center for Media.  Jon has been awarded the Inaugural Pioneer Prize, Producers Guild of America, the Inaugural Vanguard Award, International Emmy Association, the Digital Power Player of the Year, Hollywood Reporter, and the Monaco Media Festival, Interactive Pioneer Award.
Lisa Nguyen
Content Creator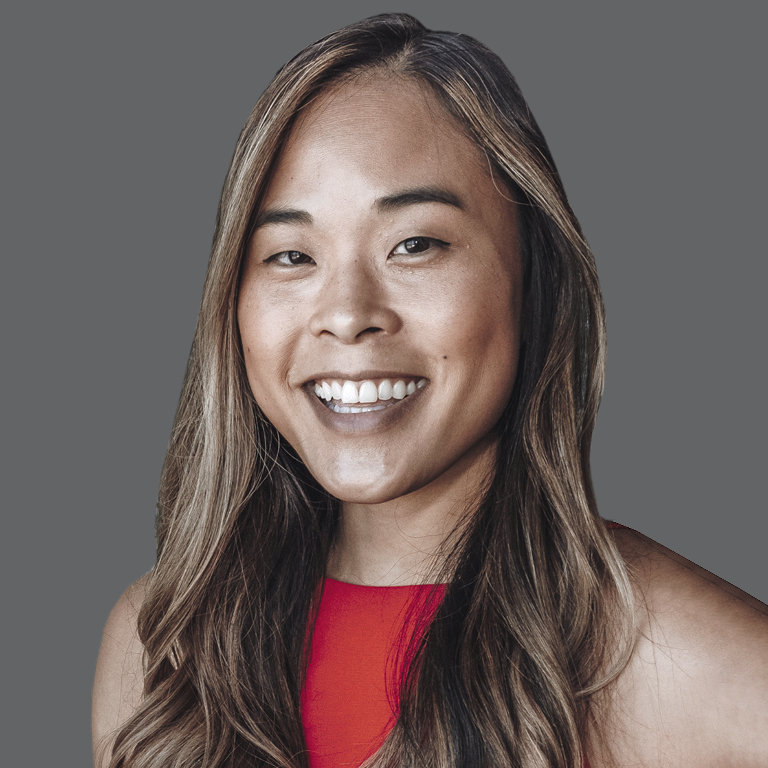 Lisa Nguyen founded Telehue Food in 2018 which specializes in highlighting the stories behind the people and dishes of family-owned restaurants. During the pandemic, she started learning how to cook and now shares that journey with over 4 million people from around the world. She hopes her content inspires other people to try cooking as well as to taste foods from other cuisines. When Lisa is not in the kitchen, you can find her traveling in search of a new food adventure.
Dawn Ostroff
Chief Content & Advertising Business Officer, Spotify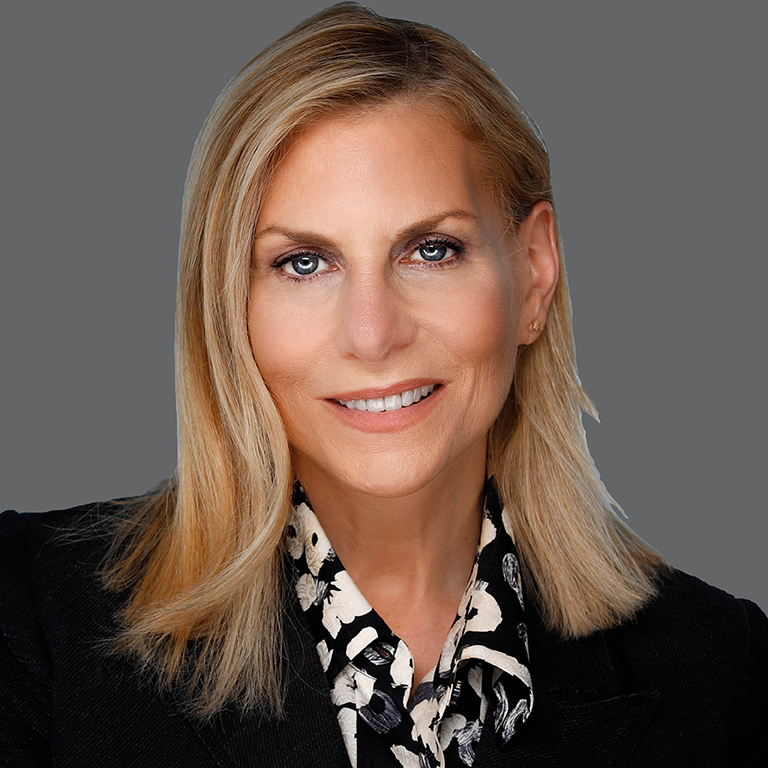 Dawn Ostroff is the Chief Content & Advertising Officer at Spotify, the world's most popular global audio streaming service. At Spotify, Ostroff oversees the company's content businesses which includes music and podcasts as well as the platform's global advertising business. She joined the company in August 2018.
As Chief Content & Advertising Officer, Ostroff leads all aspects of content and distribution operations, including all original content, and industry and creator relationships globally while driving partnerships with brands and marketers worldwide to deliver impact for their businesses and Spotify alike. She oversees Music, Studios, which includes podcasts and video, Creator Marketplace, Content Marketing, Content Business & Strategy, Ad Sales, Revenue Product Development, and Partner Solutions departments atSpotify.
Prior to her role at Spotify, Ostroff served as President of Condé Nast Entertainment (CNE), a studio and distribution network with entertainment content across film, television, premium digital video, social, and virtual reality.
Ostroff helped found Conde Nast Entertainment in 2011. Ostroff oversaw the company's feature film and television operations and launched its digital advertising sales division. Culling from IP across Condé Nast's iconic publishing brands, including Vogue, Vanity Fair, The New Yorker, GQ and WIRED, CNE developed many film and television projects with Ostroff serving as a producer or executive producer, on projects including films "Only the Brave", "First Monday inMay," and "Old Man and the Gun", as well as the Netflix series "Last Chance U" and Discovery's "Vanity Fair Confidential". Ostroff also oversaw CNE's digital video, which produces over 5,000 videos per year, and drives over 1 billion views a month.
Prior to joining Condé Nast, Ostroff was president of entertainment for The CW broadcast network - a joint venture of CBS and Warner Bros. that she helped launch in January 2006. Ostroff was responsible for programming, sales, digital initiatives, branding, marketing, and research. As president, she developed and oversaw several groundbreaking hit series, including "Gossip Girl," "Smallville," "Supernatural," and "The Vampire Diaries."
Tina Perry
President, OWN: The Oprah Winfrey Network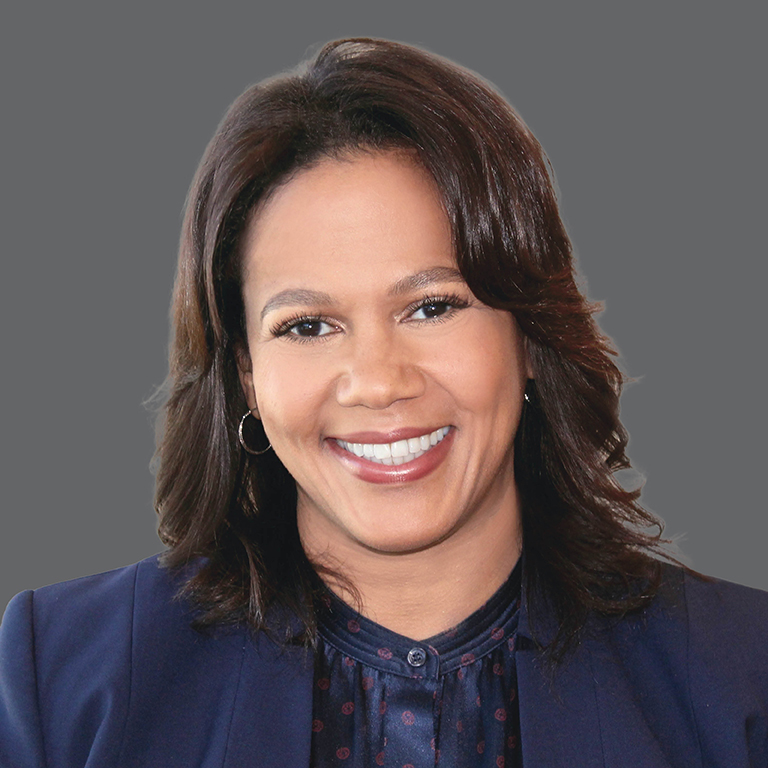 Named president of OWN: Oprah Winfrey Network in 2019, Tina Perry oversees all operations and creative areas of the network, reporting to OWN Chairman and CEO Oprah Winfrey. Her leadership is a driving force behind the network's ongoing evolution to become the leading destination for Black audiences. She also oversees OWN's robust digital division including the TVE Everywhere product, WatchOWN, the network's award-winning website Oprah.com, and its growing podcast business. She also oversees OWN on d+, Discovery's direct-to-consumer streaming service.
Perry was instrumental in OWN's successful launch into scripted programming with popular drama series Queen Sugar, Cherish the Day, Greenleaf, the Haves and the Have Nots, the Peabody Award-winning David Makes Man, and the upcoming Kings of Napa. She oversees the continuing success of the network's lineup of unscripted hits that includes, Love and Marriage: Huntsville, Speak Sis, Family or Fiancé, Black Love, Put A Ring On It, and Ready to Love in addition to the Daytime Emmy-award winning Super Soul Sunday. Perry has spearheaded the development of OWN's first programming of cooking shows including Tregay's Way, Lovely Bites, Burger Truck Brawl and Great Soul Food Cook-off as well as the annual holiday movies on OWN. She has also shepherded the creation of special OWN Spotlight programming that tackles important issues affecting Black women today, including Oprah's two-night town hall on racism in America simulcast across all of Discovery's networks and platforms reaching over 18 million viewers worldwide. Perry is a champion of OWN's social good initiatives including OWN's award-winning, get-out-the-vote and registration campaign OWN Your Vote, OWN Your Health, and most recently OWN Your Shine, launched along with OWN's first-ever Juneteenth activation. She is a passionate advocate for the nuanced representation of Black women in media, spearheading OWN's collaboration with the ANA's SeeHer.
Perry serves on the OWN Board of Directors, The Paley Center for Media's Los Angeles Board of Governors, The Television Academy Foundation's Board of Directors, the Board of Directors of the Friends of the Saban Community Clinic, the Board of the Hollywood Radio and Television Society (HRTS) and in 2021 was elected to the Board of Directors of Blucora.
Perry was named to Ebony magazine's Power 100 list, was honored at the Multichannel News Wonder Woman Awards in 2020, as one of the Cablefax 2020 Most Powerful Women "Wavemakers" in 2020 and received the Women in Cable Telecommunication's LEA Award in 2019.
Perry holds a Juris Doctor degree from Harvard Law School, a Master of Science in Comparative Social Policy from the University of Oxford and graduated with Honors from Stanford University.
Marc S. Pritchard
Chief Brand Officer, The Procter & Gamble Company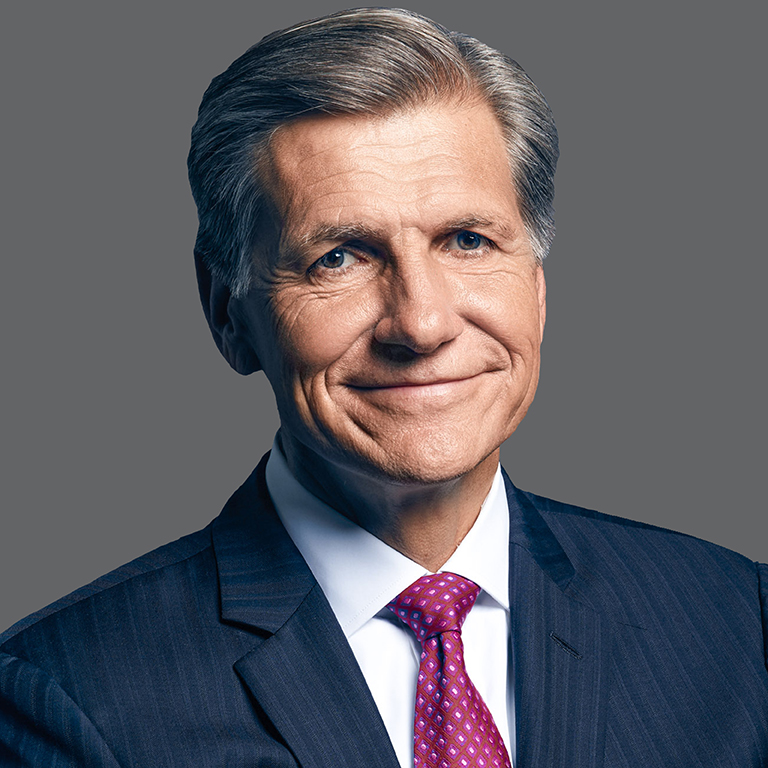 Marc Pritchard is responsible for P&G's brand building disciplines worldwide He sets the Company's multi billion dollar media, marketing and advertising strategies, and leads marketing innovations that guide communication and brand building for P&G's portfolio of trusted, quality brands.
Marc is a veteran of P&G for more than three decades, joining the company in 1982 as a cost analyst in the Paper Division, followed by a move into marketing in 1987 on the Sure anti-perspirant/deodorant brand He has 20 years of progressive experience in the Beauty and Personal Care categories which earned his appointment to president of Global Cosmetics and Personal Care in 2003 Known for his pioneering approach to product, commercial and operational innovation, Marc served as president of Global Strategy for two years, driving expanded productivity for P&G He was appointed P&G's chief marketing officer in 2008.
As P&G's top brand builder, Marc believes in the power of brands to serve people with superior performing products, while being both a force for good and a force for growth through ethics and responsibility, community impact, diversity and inclusion, gender equality and environmental sustainability He continually leads P&G's brand building reinvention and is a leading voice in the media, marketing and creative industry.
Arnaud de Puyfontaine
Chairman of the Management Board & CEO, Vivendi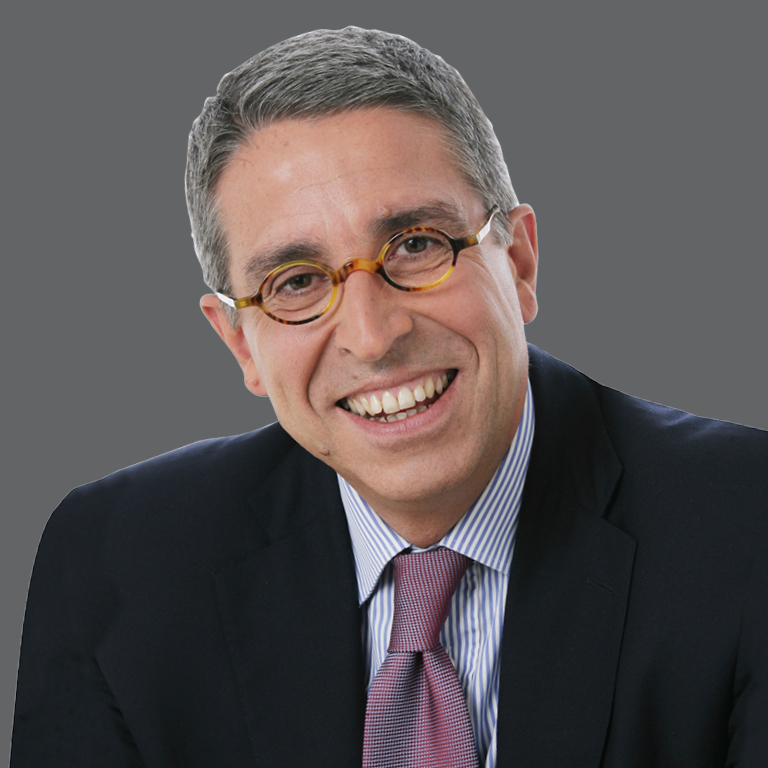 Arnaud de Puyfontaine has built his career in France and internationally in the media world.
First, Executive Director of Le Figaro, in 1995 he is a member of the founding team of the Emap Group in France, becoming a few years later Chief Executive Officer and then Chairman and Chief Executive Officer of Emap France. In 2000, he joins the Executive Board of Emap plc. and concomitantly, from 2000 to 2005, serves as Chairman of EMW, the Emap/Wanadoo digital subsidiary.
In 2006, he is appointed Chairman and Chief Executive Officer of Editions Mondadori France and one year later becomes General Manager of all digital business for the Mondadori group.
In 2009, Arnaud de Puyfontaine joins the US media group Hearst, serving successively as Chief Executive Officer of its UK subsidiary, Executive Vice President of Hearst Magazines International and Managing Director for Western Europe.
Arnaud de Puyfontaine joins Vivendi in January 2014, as Senior Executive Vice President in charge of its media and content operations. Since June 24, 2014, he has been Chairman of the Management Board and Chief Executive Officer.
Arnaud de Puyfontaine is a graduate of the ESCP Business School (1988), the Multimedia Institute (1992) and Harvard Business School (2000).
He is Chevalier de l'Ordre National de la Légion d'Honneur and was awarded the OBE (Officer of the British Empire).
Condoleezza Rice
66th United States Secretary of State
Founding Principal, Rice, Hadley, Gates & Manuel LLC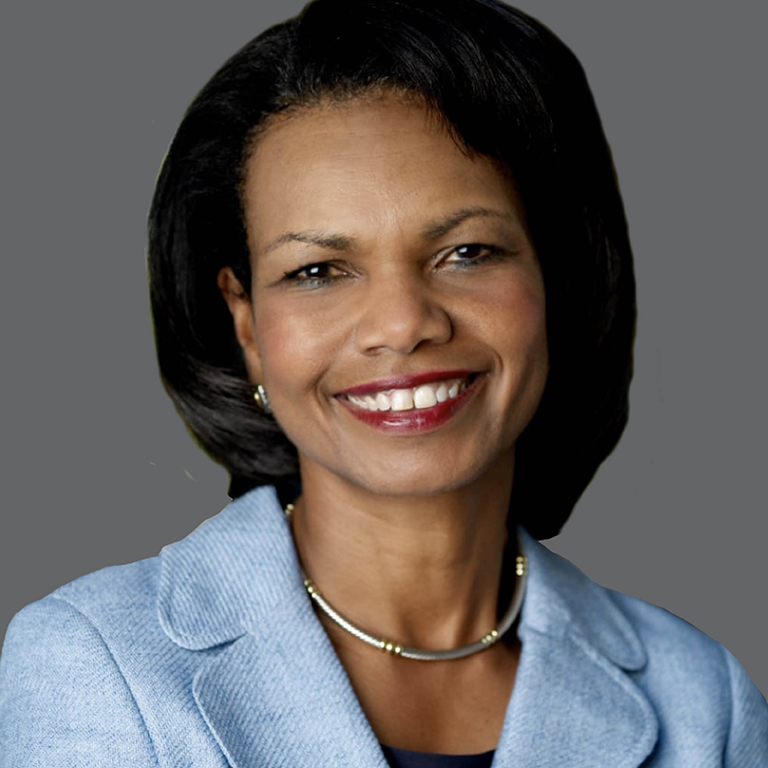 Condoleezza Rice is the Tad and Dianne Taube Director of the Hoover Institution and the Thomas and Barbara Stephenson Senior Fellow on Public Policy.  In addition, she is a founding partner of Rice, Hadley, Gates & Manuel LLC, an international strategic consulting firm.
From January 2005 to January 2009, Rice served as the 66th Secretary of State of the United States, the second woman and first black woman to hold the post. Rice also served as President George W. Bush's Assistant to the President for National Security Affairs (National Security Advisor) from January 2001 to January 2005, the first woman to hold the position.
Rice served as Stanford University's provost from 1993 to 1999, during which time she was the institution's chief budget and academic officer. As provost, she was responsible for a $1.5 billion annual budget and an academic program involving 1,400 faculty members and 14,000 students. In 1997, she also served on the Federal Advisory Committee on Gender-Integrated Training in the Military.
From February 1989 through March 1991, Rice served on President George H.W. Bush's National Security Council staff. She served as Director, then Senior Director, of Soviet and East European Affairs, as well as Special Assistant to the President for National Security Affairs. In 1986, while an International Affairs Fellow of the Council on Foreign Relations, Rice also served as Special Assistant to the Director of the Joint Chiefs of Staff.
As Professor of Political Science, Rice has been on the Stanford faculty since 1981 and has won two of the university's highest teaching honors – the 1984 Walter J. Gores Award for Excellence in Teaching and the 1993 School of Humanities and Sciences Dean's Award for Distinguished Teaching.
She has authored and co-authored numerous books, most recently To Build a Better World: Choices to End the Cold War and Create a Global Commonwealth (2019), co-authored with Philip Zelikow. Among her other volumes are three bestsellers, Democracy: Stories from the Long Road to Freedom (2017); No Higher Honor: A Memoir of My Years in Washington (2011); and Extraordinary, Ordinary People: A Memoir of Family (2010). She also wrote Germany Unified and Europe Transformed: A Study in Statecraft (1995) with Philip Zelikow; edited The Gorbachev Era (1986) with Alexander Dallin; and penned The Soviet Union and the Czechoslovak Army, 1948-1983: Uncertain Allegiance (1984).
In 1991, Rice co-founded the Center for a New Generation (CNG), an innovative, after-school academic enrichment program for students in East Palo Alto and East Menlo Park, California. In 1996, CNG merged with the Boys & Girls Club of the Peninsula, an affiliate club of the Boys & Girls Clubs of America (BGCA). CNG has since expanded to local BGCA chapters in Birmingham, Atlanta, and Dallas. Rice remains an active proponent of an extended learning day through after-school programs.
Since 2009, Rice has served as a founding partner at RiceHadleyGates LLC, an international strategic consulting firm based in Silicon Valley and Washington, D.C. The firm works with senior executives of major companies to implement strategic plans and expand in emerging markets. Other partners include former National Security Advisor Stephen J. Hadley and former Secretary of Defense Robert M. Gates.
Rice currently serves on the boards of Dropbox, Inc., an online storage technology company; C3.ai, an AI software company; and Makena Capital Management, a private endowment firm. In addition, she is Vice Chair of the Board of Governors of the Boys & Girls Clubs of America and a trustee of the Aspen Institute. Previously, Rice served on various additional boards, including those of: the George W. Bush Institute; the Commonwealth Club; KiOR, Inc.; the Chevron Corporation; the Charles Schwab Corporation; the Transamerica Corporation; the Hewlett-Packard Company; the University of Notre Dame; the Foundation for Excellence in Education; the John F. Kennedy Center for the Performing Arts; and the San Francisco Symphony.
In 2013, Rice was appointed to the College Football Playoff Selection Committee, formerly the Bowl Championship Series. She served on the committee until 2017.
Born in Birmingham, Alabama, Rice earned her bachelor's degree in political science, cum laude and Phi Beta Kappa, from the University of Denver; her master's in the same subject from the University of Notre Dame; and her Ph.D., likewise in political science, from the Graduate School of International Studies at the University of Denver.
Rice is a Fellow of the American Academy of Arts & Sciences and has been awarded fifteen honorary doctorates.
Alex Rodriguez
Chairman & CEO, A-Rod Corp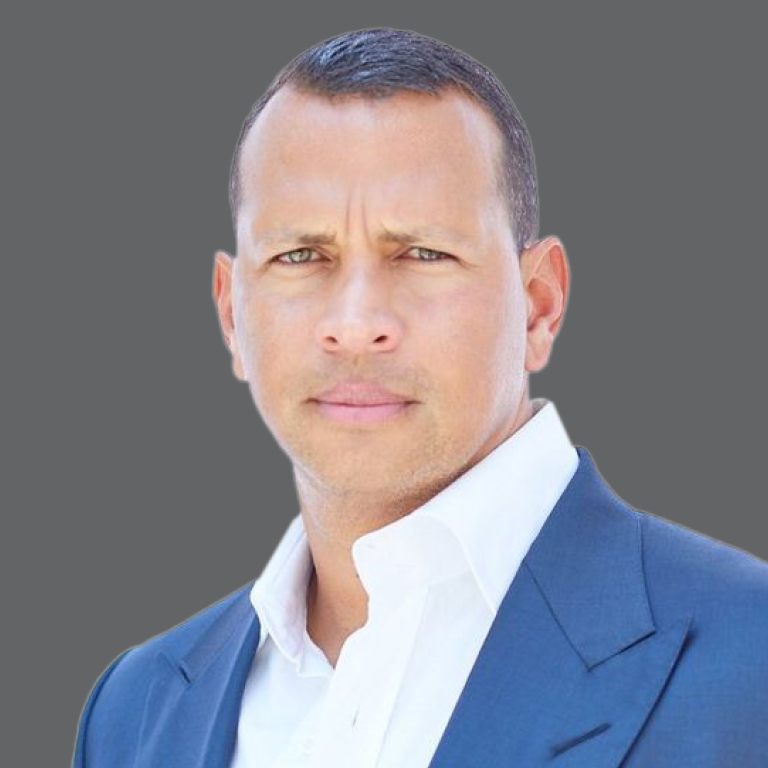 Alex Rodriguez invests in world-class startups and partners with leading global companies across a variety of industries. While best known as one of the world's greatest athletes (a 14xMLB All-Star and a 2009 World Series Champion with the New York Yankees), for more than 25 years, Alex has led a team of experts building high-growth businesses and enhancing the value of more than 30 companies in the A-Rod Corp portfolio.
Alex founded A-Rod Corp in 1995, purchasing a duplex apartment on the theory that investing his MLB earnings wisely would protect him from the kinds of financial struggles that afflict too many professional athletes. While he racked up extraordinary stats on the field (696 home runs and more grand slams than any other MLB player in history), Alex simultaneously assembled an impressive team at A-Rod Corp, bought apartment units across the southeastern U.S., and built a fully integrated real estate and development company.
Following his success in real estate, Alex has invested in a variety of sectors where he has expertise, including sports, wellness, media and entertainment, and technology. He looks for long-term opportunities to provide financial capital and unlock value for stakeholders.
In addition to leading A-Rod Corp., Alex is CEO of Slam Corp, a special purpose acquisition company (SPAC) with Antara Capital Chairman Himanshu Gulati as equal partner. SlamCorp is seeking to acquire a leader in the sports, media, entertainment, or health and wellness sectors, with compelling technology-enabling growth opportunities.
Alex is the co-founder and a board member of JLo Beauty, the global skincare companyl aunched in 2021. He leads the fast-growing organization with Jennifer Lopez, overseeing operations and the executive leadership team.
Alex is also an Emmy Award-winning MLB analyst for Fox Sports and ESPN. He has been a judge and investor on ABC's Shark Tank, mentored financially distressed ex-athletes on CNBC's Back in the Game, and currently co-hosts the podcast The Corp with Barstool Sports' Dan Katz, interviewing CEOs, entrepreneurs, and sports legends. Committed to creating opportunities for young people to succeed, Alex serves on the Board of Directors of the Boys and Girls Clubs of Miami-Dade and the Boards of Trustees of the University of Miami and The Paley Center for Media. His gifts to the University of Miami and Florida International University have provided scholarships to dozens of students.
Alex is based in Miami. His pride and joy are his fiancé, Jennifer Lopez, and their children,Natasha, Ella, Max, and Emme.
Tamara Rogers
Chief Marketing Officer, GSK Consumer Healthcare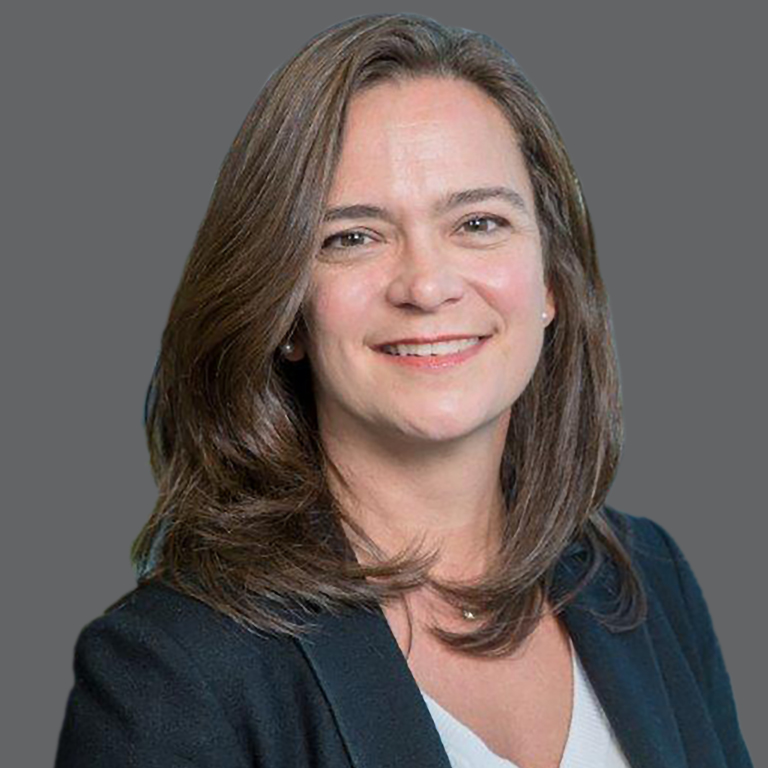 Tamara Rogers is the Global Chief Marketing Officer for GSK Consumer Healthcare. In this role, she oversees the development of marketing strategies, strategic portfolio management, product development and branding within the Global Categories of Oral Health; Wellness, Pain Relief; and Respiratory and Skin. She also oversees the Design Team, Marketing EDGE (Media, Content, Operations and Marketing Capability), and Expert Marketing, CBIA (Consumer Business Insights & Analytics) and E Comm.
Tamara came to GSK from Unilever, where she started in 1993 as a Management Trainee in the UK and progressed rapidly into positions of increasing seniority across Local, Regional and Global roles, across general management, sales and marketing functions. In 2012, she became the SVP of the Global Deodorants Category before moving to the USA in 2015 to become the EVP Region Head for the multi-billion-dollar North American Personal Care division. She has 25 years industry experience working with brands including her time at Unilever where her most recent role was EVP of Personal Care North America building purpose driven brands such as Love Beauty & Planet, Dove, Axe, Tresemme and Vaseline.
Tamara has led significant sized businesses—both turnaround as well as stepping up growth from sustaining success situations—with positive results. She is committed to building high-performing and diverse teams and has a strong track record of developing and empowering individuals to achieve stretch objectives. She is English but was born and brought up in Africa and has worked in both developed and emerging markets. Tamara studied Physiology at Edinburgh University and has a lifelong passion for science, health and wellness. She is married with two teenage children, loves all sports and has been a Chelsea Football Club season ticket holder for almost twenty years.
Gideon Rose
Mary and David Boies Distinguished Fellow in U.S. Foreign Policy, Council on Foreign Relations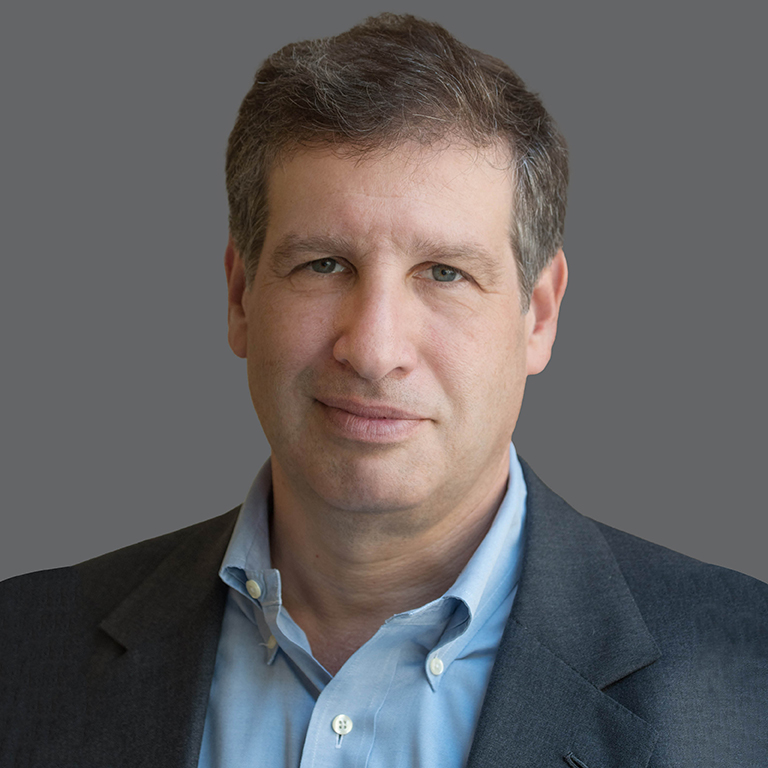 Gideon Rose is the Mary and David Boies distinguished fellow in U.S. foreign policy at the Council on Foreign Relations. Previously, he was Editor of Foreign Affairs from 2010 to 2021, prior to which he was Managing Editor from 2000 to 2010. He has also served as Associate Director for Near East and South Asian Affairs on the staff of the National Security Council and Deputy Director of National Security Studies at the Council on Foreign Relations, and has taught American foreign policy at Princeton and Columbia. He is the author of How Wars End (Simon & Schuster, October 2010).
Michael I. Roth
Executive Chairman, Interpublic Group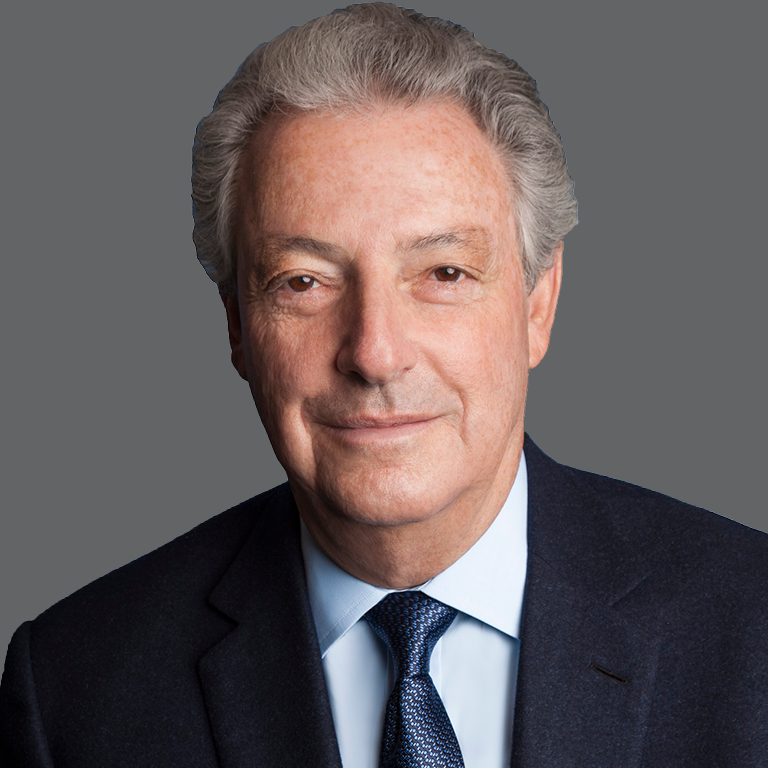 Michael Roth is Executive Chairman of Interpublic. Prior to serving in his current role, Roth was Chairman and CEO of IPG for 15 years.
During his tenure as Chairman and CEO of IPG, Roth righted the company's financial course and moved to make it an industry leader by defining new models that provide value to clients in a rapidly changing media and marketing environment. Before becoming Chairman and CEO of IPG, Roth was a member of the company's Board of Directors.
Before joining IPG Roth was Chairman and CEO of The MONY Group Inc., a financial services holding company. Under Roth's leadership, The MONY Group diversified its business mix, broadened its distribution channels and enhanced its ability to compete in a changing financial services marketplace.
Roth is a member of the Board of Directors for Pitney Bowes Inc., the Ad Council and Ryman Hospitality Properties. He is also a member of the boards of the Lincoln Center Corporate Fund Board, Chief Executives for Corporate Purpose (CECP) and the Center on Addiction. In addition, he is a Director of the Baruch College Fund and the Partnership for New York City. He is also a member of the Business Roundtable and New York-Presbyterian Hospital's Heart Steering Committee.
A certified public accountant, Roth holds an L.L.M. degree from New York University Law School and a J.D. from Boston University Law School. He is a 1967 graduate of the City College of New York.
Oana Ruxandra
Chief Digital Officer & EVP, Business Development, Warner Music Group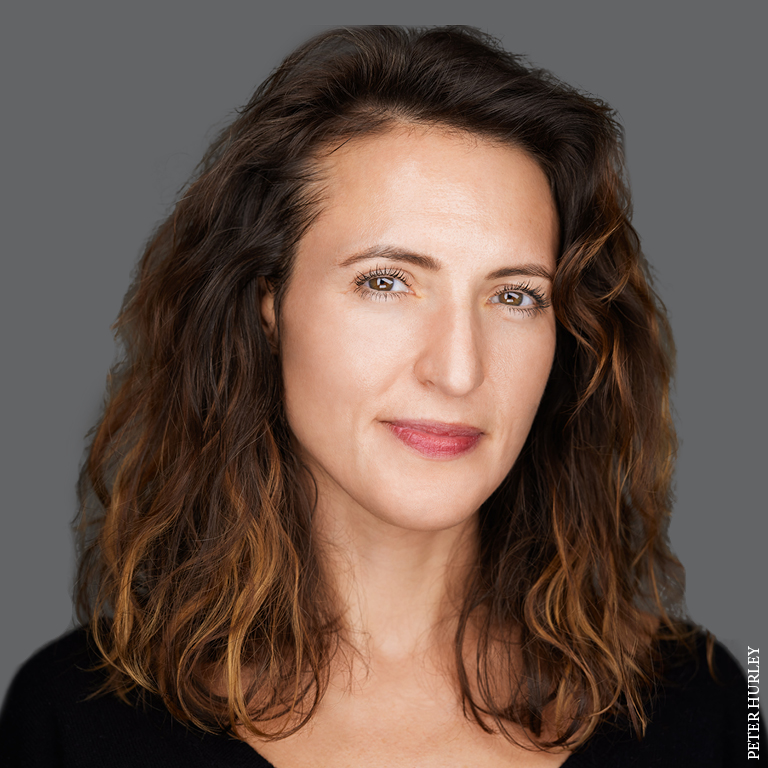 Oana Ruxandra serves as Chief Digital Officer & EVP of Business Development for Warner Music Group. Overseeing the company's global digital partnerships and negotiations, Ruxandra and her team are charged with exploring new forms of commercial innovation and creating new digital revenue opportunities as well as maximizing relationships with key existing partners. At the same time, Ruxandra and her team attract non-traditional partners, and identify unconventional M&A opportunities for the company.
Ruxandra previously spent four years at WMG, where she advanced to VP of Digital Strategy and Business Development. In 2016, she moved to Universal Music Group for a two-year stint as SVP of Digital Strategy and Partnerships. Ruxandra began her career in the financial industry, working at Constellation Capital Management and BlackRock. She holds a B.A. degree in Economics and Political Science from Columbia University and an M.B.A. from The Wharton School at the University of Pennsylvania.
Faiza J. Saeed
Presiding Partner, Cravath, Swaine & Moore LLP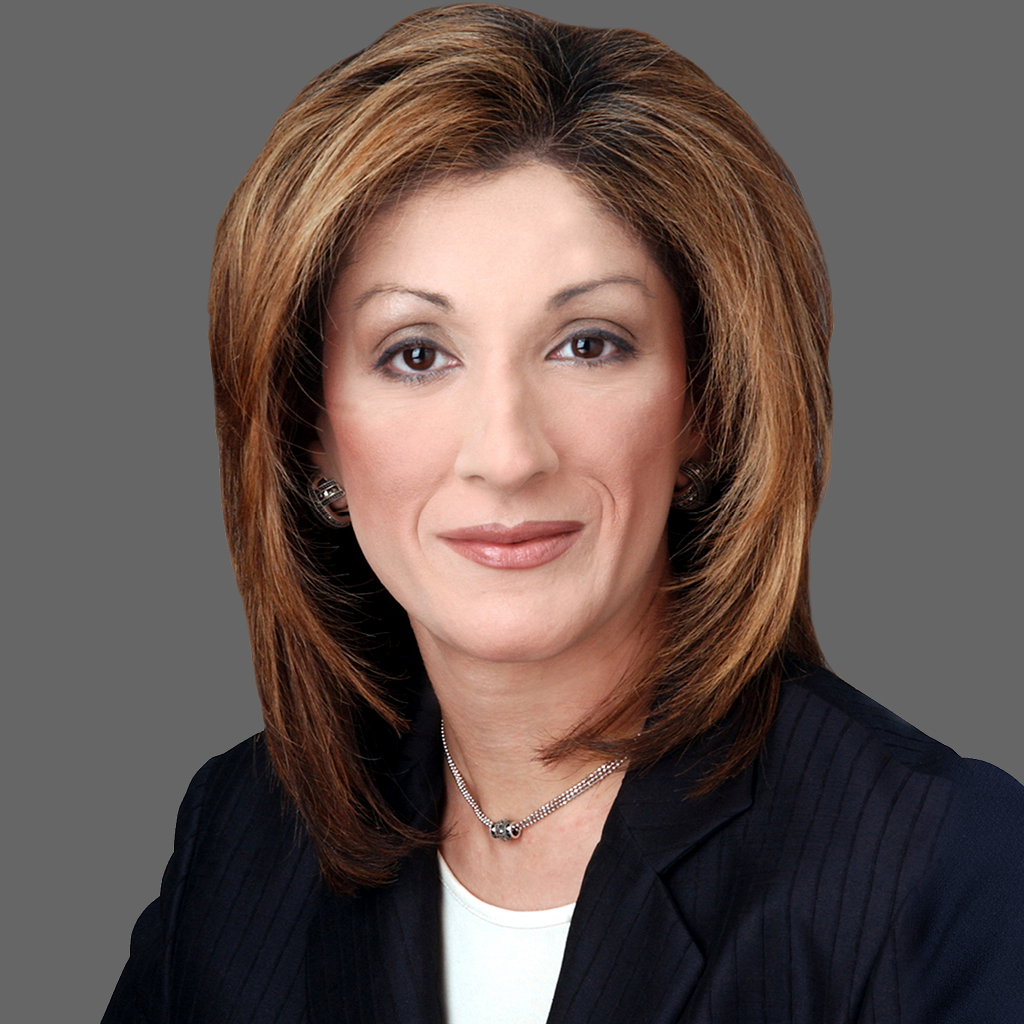 Faiza J. Saeed is the Presiding Partner of Cravath, Swaine & Moore LLP. She advises on mergers and acquisitions, with a focus on the media, tech and biotech sectors. She serves as a Trustee of The Paley Center and NewYork-Presbyterian, on the Board of Directors of the Partnership for New York City, The Paley Foundation and The March of Dimes (NY Chapter), and she is a member of The Council on Foreign Relations and The Economic Club of New York. In 2021, Ms. Saeed received the Judge Simon H. Rifkind Award from The Jewish Theological Seminary. She is a recipient of the American Jewish Committee's Judge Learned Hand Award and was named one of the Asia Society's Game Changers of 2019. Earlier in her career she was named a Young Global Leader by the World Economic Forum. She received her J.D. magna cum laude from the Harvard Law School and her B.A. in Economics and Molecular Biology with Highest Distinction from the University of California at Berkeley, where she was elected to Phi Beta Kappa.
Bob Safian
Host, Masters of Scale: Rapid Response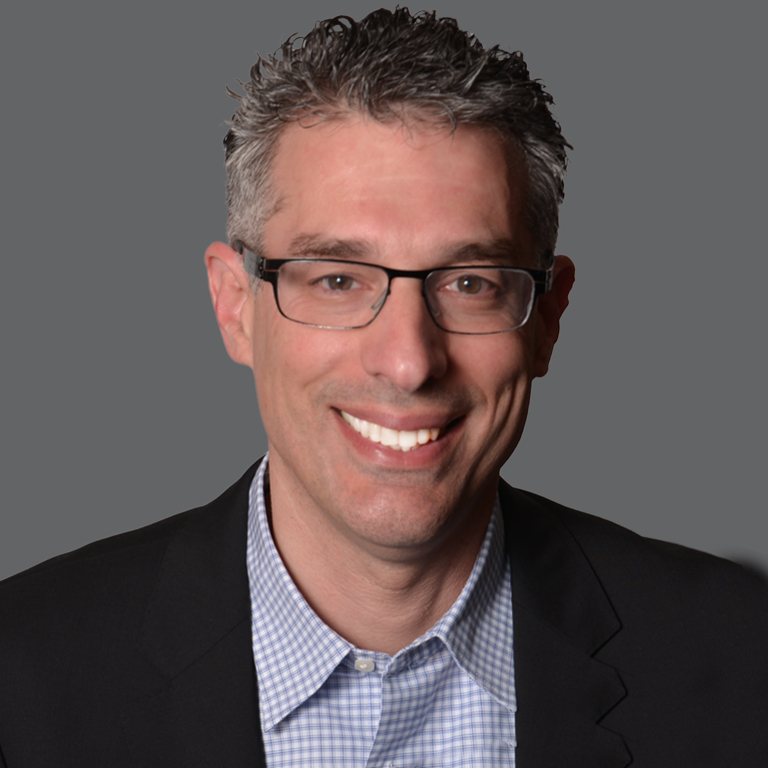 Bob Safian is an unparalleled source of insight on the future of global enterprise. His acclaimed podcast Masters of Scale: Rapid Response has been cited by The New York Times as one of its "Podcasts for the Pandemic Era." Previously, he led the influential, award-winning business magazine Fast Company for 11 years, turning it into the world's leading progressive business media.
When Covid-19 struck, Safian was tapped to host Rapid Response, dedicated to covering the real-time adjustments required in this moment. Safian's guests have included scores of CEOs and entrepreneurs in emerging tech, retail, healthcare, transportation, financial services, and more. Through his advisory firm The Flux Group, Safian also provides confidential strategic advice to key startups, Fortune 50 companies, and high-impact nonprofits.
Safian was the first editor to put Facebook's Mark Zuckerberg on a magazine cover and covered Airbnb, Netflix and Uber long before they were household names. By illuminating stories of the people behind innovative business thinking, he provides hope to talented entrepreneurs and leaders that meaningful change is possible. Prior to Fast Company, Safian was executive editor at Time and at Fortune.
David E. Sanger
National Security Correspondent & Senior Writer, The New York Times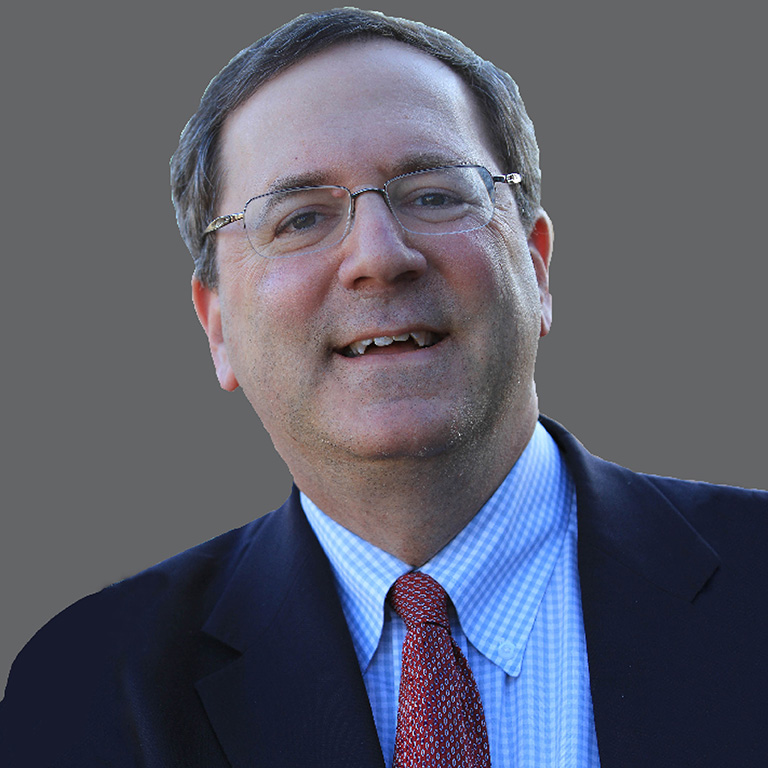 David E. Sanger is a White House and national security correspondent, and a senior writer. In a 38-year reporting career for The New York Times, he has been on three teams that have won Pulitzer Prizes, most recently in 2017 for international reporting. His newest book, "The Perfect Weapon: War, Sabotage and Fear in the Cyber Age,'' and an HBO documentary by the same title, examine the emergence of cyberconflict and its role in changing the nature of global power.
He is also the author of two Times best sellers on foreign policy and national security: "The Inheritance: The World Obama Confronts and the Challenges to American Power," published in 2009, and "Confront and Conceal: Obama's Secret Wars and Surprising Use of American Power," published in 2012. For The Times, Mr. Sanger has served as Tokyo bureau chief, Washington economic correspondent, White House correspondent during the Clinton and Bush administrations, and chief Washington correspondent.
Mr. Sanger spent six years in Tokyo, writing about the emergence of Japan as a major American competitor, and then the country's humbling recession. He wrote many of the first articles about North Korea's emerging nuclear weapons program.
Returning to Washington, Mr. Sanger turned to a wide range of diplomatic and national security issues, from nuclear proliferation to the rise of cyberconflict among nations. In reporting for The Times and "Confront and Conceal," he revealed the story of Olympic Games, the code name for the most sophisticated cyberattack in history, the American-Israeli effort to sabotage Iran's nuclear program with the Stuxnet worm. His journalistic pursuit of the origins of Stuxnet became the subject of the documentary "Zero Days," which made the short list of Academy Award documentaries in 2016.
Mr. Sanger was a leading member of the team that investigated the causes of the Challenger disaster in 1986, which was awarded a Pulitzer in national reporting the following year. A second Pulitzer, in 1999, was awarded to a team that investigated the struggles within the Clinton administration over controlling technology exports to China. He has also won the Weintal Prize for diplomatic reporting for his coverage of the Iraq and Korea crises, the Aldo Beckman prize for coverage of the presidency, and, in two separate years, the Merriman Smith Memorial Award, for coverage of national security issues. "Nuclear Jihad," the documentary that Mr. Sanger reported for Discovery/Times Television, won the duPont-Columbia Award for its explanation of the workings of the A. Q. Khan nuclear proliferation network. That coverage was also a finalist for a Pulitzer.
A 1982 graduate of Harvard College, Mr. Sanger was the first senior fellow in The Press and National Security at the Belfer Center for Science and International Affairs at Harvard. With Graham T. Allison Jr., he co-teaches "Central Challenges in American National Security, Strategy and the Press" at the Kennedy School of Government.
Ben Schwerin
SVP of Content and Partnerships, Snap Inc.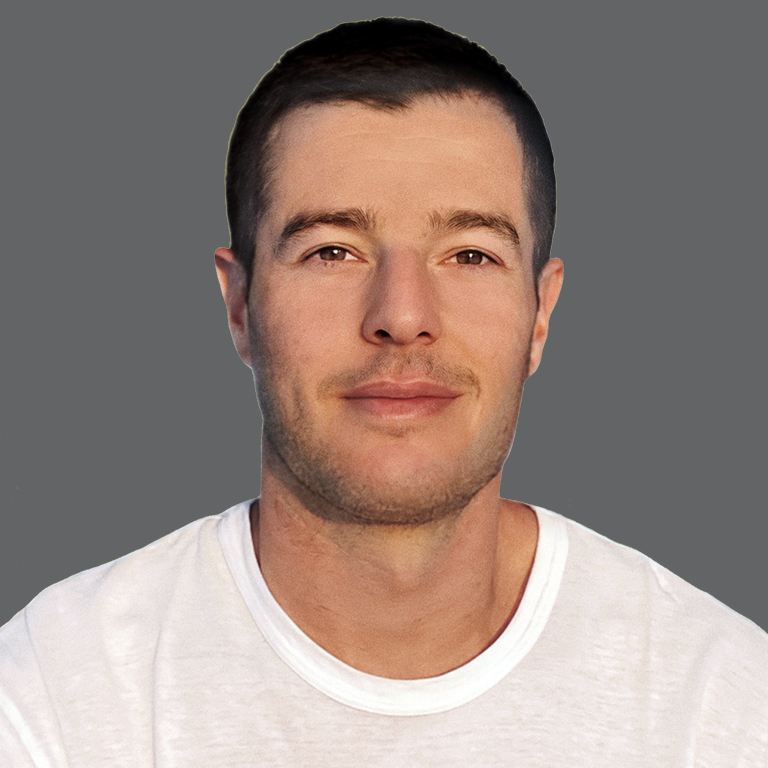 Ben Schwerin is the Senior Vice President of Content and Partnerships for Snap Inc., a position he has held since January 2021. He previously served in various Partnerships roles at Snap, including Vice President of Partnerships and Director of Partnerships, between January 2015 and December 2020. Prior to joining Snap, Mr. Schwerin was a co-founder of Fenway Strategies, a communications advisory firm, and previously worked in various advisory roles for former President Bill Clinton, U2, and the ONE Campaign. Mr. Schwerin is a graduate of Cornell University and currently resides in Los Angeles.
Dax Shepard
Host, Armchair Expert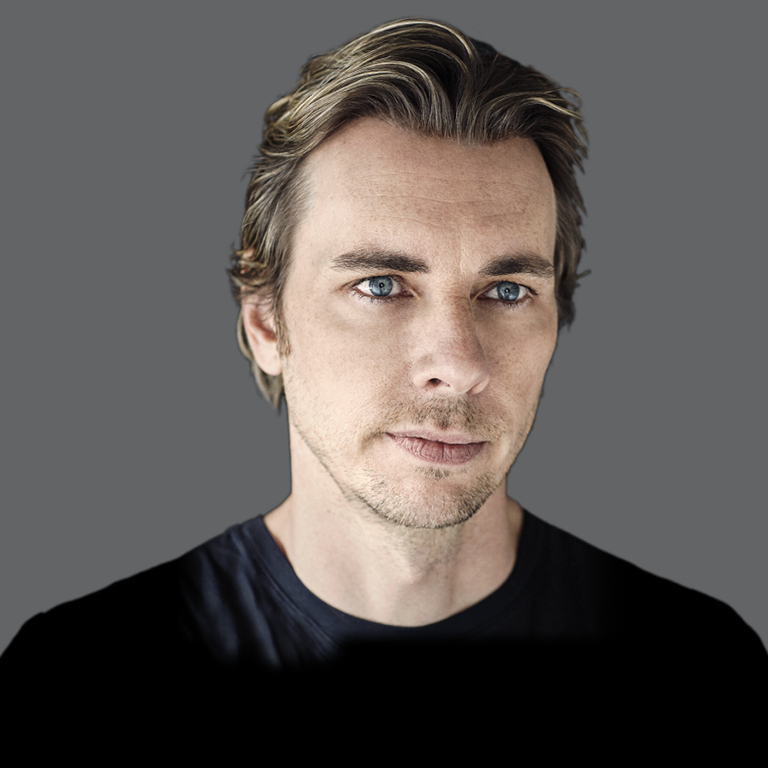 Dax Shepard, a UCLA alum where he studied Anthropology, is known for his beloved role as Crosby Braverman on NBC's "Parenthood" and also recently co-starred in Netflix's series "The Ranch" and ABC's "Bless This Mess." Shepard, who can currently be seen as one of the hosts of "Top Gear America," has also starred in films like WITHOUT A PADDLE, IDIOCRACY, HIT AND RUN and CHiPs, the latter two of which he also wrote and directed.
Edward Skyler
Executive Vice President, Citi
Edward Skyler joined Citi as Executive Vice President and Head of Global Public Affairs in May 2010. Reporting directly to the CEO, Mr. Skyler oversees the primary functions that shape the reputation of Citi, including Communications, Government Affairs, Marketing, Sustainability/ESG, Community Investing and Development and Citi's compliance with the Community Reinvestment Act (CRA). Mr. Skyler has responsibility for certain corporate operations, including its aviation, client and internal event management and conferencing units, and chairs the Citi Foundation. He also shares leadership of Investor Relations, Regulatory Affairs, and Environmental and Social Risk Management.
Prior to joining Citi, Mr. Skyler served as a member of Mayor Michael R. Bloomberg's administration from 2002 to 2010, rising to the position of Deputy Mayor for Operations for the City of New York. In that capacity, he oversaw the performance of the City's main operational agencies and served as a top budget, legislative and labor negotiator. Mr. Skyler oversaw four consecutive balanced and on-time City budgets; negotiated legislation to reform lobbying and "pay-to-play" practices; and spearheaded critical initiatives such as the overhaul of the City's 911 system and its sustainability agenda.
Before he was appointed Deputy Mayor for Operations, Mr. Skyler served as Press Secretary and Communications Director during Mayor Bloomberg's first term. He managed all communications operations, including media relations and speechwriting. Prior to joining the Bloomberg Administration, he worked in the Corporate Communications group of Bloomberg LP. He also served as Deputy Press Secretary to Mayor Rudolph W. Giuliani and Public Information Director at the Department of Parks & Recreation.
Mr. Skyler has stayed involved in civic life and served as Chairman of the Citizens Budget Commission. He is also an Executive Committee Member of the New York Police & Fire Widows' & Children's Benefit Fund and is a Trustee of The Paley Center for Media.
Mr. Skyler is a graduate of the University of Pennsylvania and earned a law degree from the Fordham University School of Law, which he attended at night. A member of the New York State Bar Association, he has been honored by several organizations, including Global Kids, Graham Windham and the YMCA of Greater New York.
Sarah Spain
espnW Writer, ESPN Radio Host & TV Personality, ESPN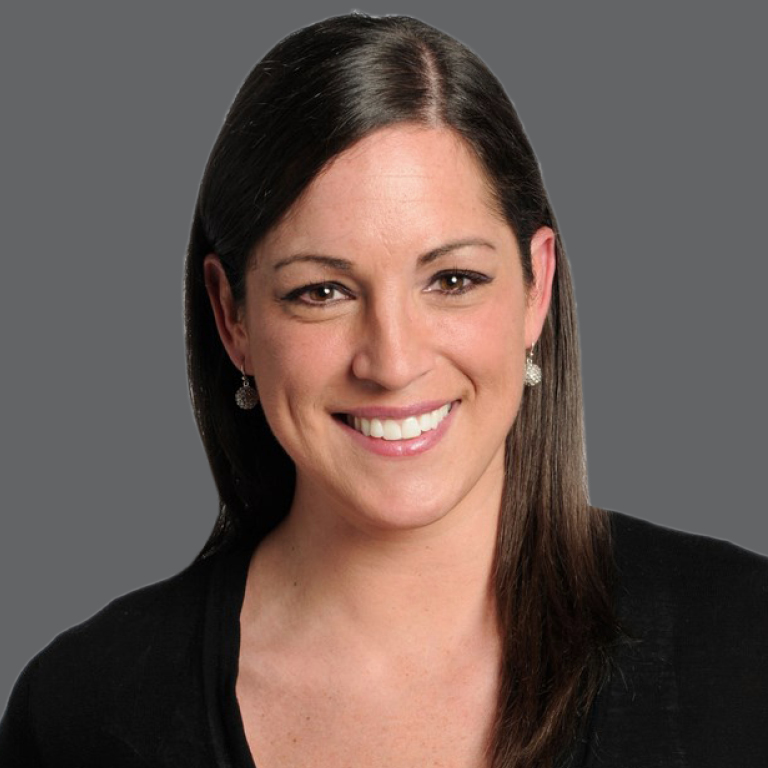 Spain has been the co-host of Spain and Fitz, with Jason Fitz, since its return to the ESPN Radio lineup in August 2020, airing from 7 – 9 p.m. ET. The reunited duo picked up where they left off in June 2019, entertaining listeners with insightful conversation on the day's trending topics and under-the-radar stories. In addition, Spain – an Emmy and Peabody Award winner – is a columnist for espnW, a SportsCenter reporter and host of the That's What She Said podcast. Since joining ESPN in 2010 Spain has contributed to other programs and platforms at the network including, The Dan Le Batard Show with Stugotz, Around the Horn, Highly Questionable and more.
She has been a primary voice on ESPN Radio, having co-hosted Spain and Company (2019-20), Spain and Fitz (2018-19), Izzy and Spain (2016-18), as well as ESPN Radio's first all-women program featuring three hosts espnW Presents: The Trifecta (2016 – 2017) and Spain & Prim (2015) – one of the first national sports radio shows both produced and hosted by women. Spain began her career at ESPN as an update anchor for ESPN 1000 in 2010.
Prior to joining ESPN, Spain worked at several outlets, including Fox Sports Net, WGN AM-720, WGN-TV, ChicagoNow.com and did freelance work for the Chicago Tribune Red Eye and The Big Ten Network.
Spain received a bachelor's degree in English in 2002 from Cornell University, where she competed as a heptathlete and served as the co-captain of the track and field team.
Phil Spencer
Executive Vice President, Gaming - Head of Xbox, Microsoft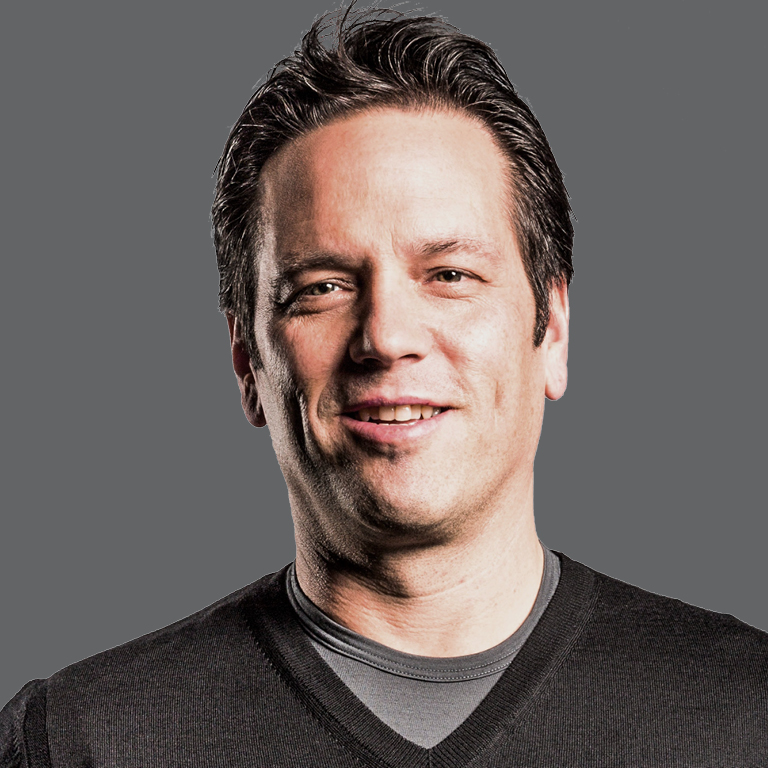 Phil Spencer is executive vice president, Gaming at Microsoft. In this role, Spencer is accountable for leading Microsoft's gaming business across all devices and services. With his team and game development partners, Spencer continues to push the boundaries of creativity, technical innovation and fun across gaming genres, audiences and devices.
Spencer is both a passionate gamer and seasoned gaming executive serving more than 15 years in the gaming industry leading global business, creative and engineering teams. Spencer has held various roles across Microsoft including Head of Xbox, Corporate Vice President, Microsoft Studios, and GM, Microsoft Game Studios EMEA. In these roles, Spencer led the Xbox organization with the launches of Xbox One S and Xbox One X, the acquisition of Minecraft and influenced blockbuster game franchises from "Halo," "Gears of War," "Forza Motorsport," as well as Microsoft Publishing. He's also led the expansion of cross-platform gaming with Xbox Live, which now counts more than 50 million monthly active users.
Before beginning his career as an intern with Microsoft in 1988, Spencer earned his bachelor's degree from the University of Washington. He currently serves on the board of Entertainment Software Association and of The Paley Center for Media. Spencer has two daughters in college and lives with his wife in the Seattle area.
Anne Steele
Music Business and Podcasting Reporter, The Wall Street Journal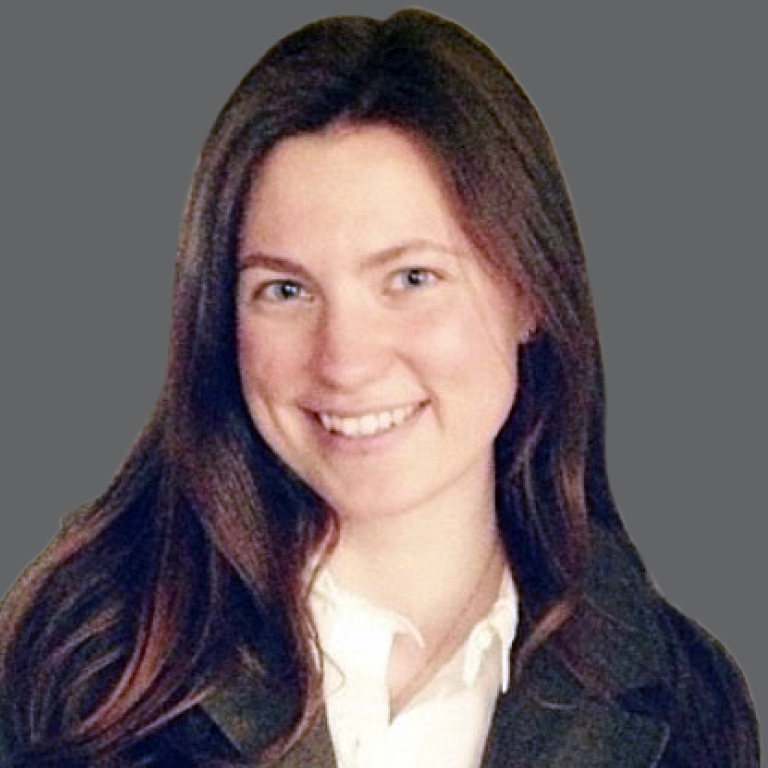 Anne Steele covers the music industry for the Wall Street Journal. Based in Los Angeles, she has written about labels and publishers, ticketing and concerts, radio and podcasting, and has closely covered the rise of streaming and its effects on the broader business.
Ruth Umoh
Editor-in-Chief, The Filament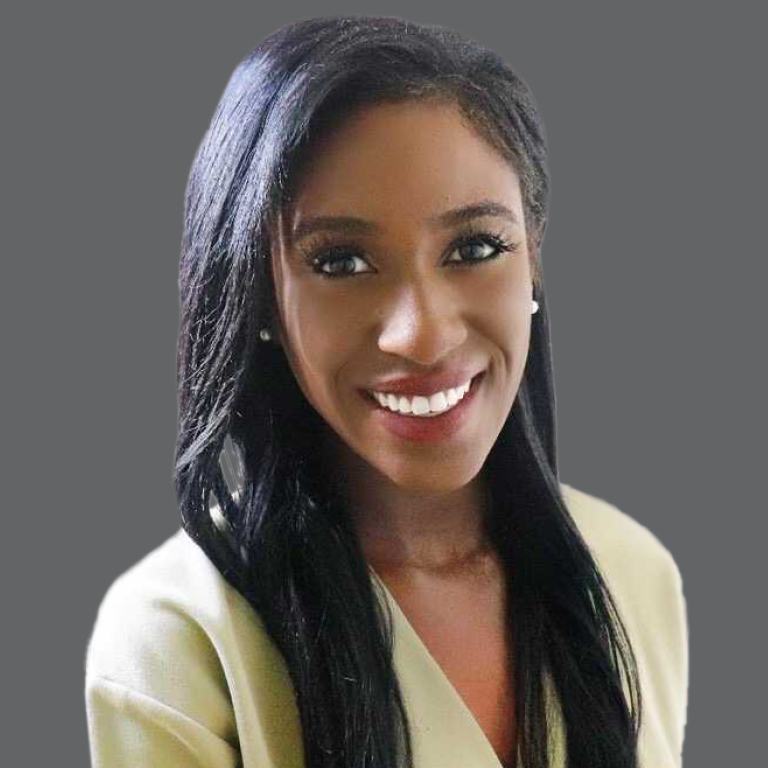 Ruth Umoh is the Editor-in-Chief of The Filament, the definitive news source for DEI leaders in tech. A veteran business journalist, she previously served as Forbes' D&I Editor and was a CNBC reporter covering leadership strategy, corporate management, and equity issues prior. Ruth has held producer roles at both Rolling Stone and New York Daily News where she covered breaking news and politics. She's a graduate of the University of Maryland and received a master's degree from Columbia University's Journalism School, graduating with honors. She was also one of ten full scholarship awardees for MIT Sloan's 2018 Digital Leadership seminar. In 2021, she was named one of the top 15 journalists who hold companies accountable for diversity efforts.
Wendi Whitmore
Senior Vice President, Unit 42, Palo Alto Networks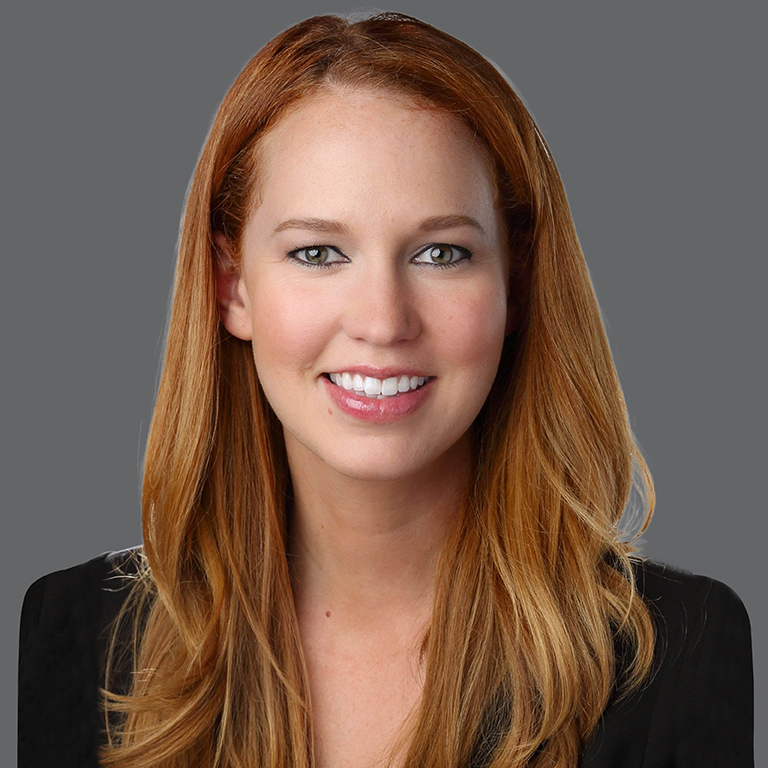 Wendi Whitmore serves as senior vice president for cyber consulting and threat intelligence at Palo Alto Networks. She is a globally recognized cybersecurity leader, with two decades of experience building incident response and threat intelligence teams that have helped clients solve some of the world's largest and most complex breaches.
Wendi leads the new and expanded Unit 42, the combined team of security consultants and threat researchers that helps organizations tackle the most complex cyberthreats — from ransomware to state-sponsored espionage.
She joined Palo Alto Networks from IBM, where she led incident response, threat intelligence, incident command and cyber range teams. She previously held executive level positions in the professional services organizations of CrowdStrike and Mandiant.
She began her career as a Special Agent conducting computer crime investigations with the Air Force Office of Special Investigations.
Wendi regularly meets with executive leadership teams and boards to advise them on strengthening their security programs to address their most-pressing threats. She is a frequent speaker at high-profile technical conferences and has taught graduate-level computer science and cyber security courses at Carnegie Mellon and George Washington University.
David Zaslav
President & CEO, Discovery, Inc.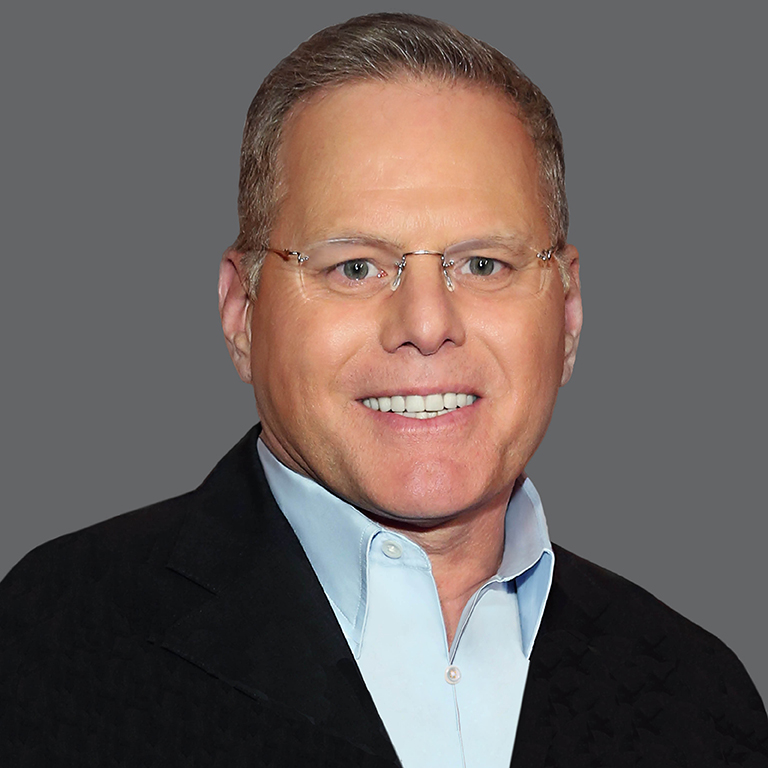 As President and CEO, David Zaslav sets the strategy and oversees all operations for Discovery's global suite of brands across pay-TV, free-to-air, direct-to-consumer and other digital platforms. Under his leadership, Discovery began trading as a public company in 2008, became a Fortune 500 company in 2014, andacquired Scripps Networks Interactive in 2018, making it the #1 most-watched pay-TV portfolio in the U. S.
Most recently, Discovery entered into an agreement with AT&T to create a premier, standalone global entertainment company which combines WarnerMedia's premium entertainment assets with Discovery's leading nonfiction and international entertainment and sports business. The proposed combined company, to be called Warner Bros. Discovery, will be run by Zaslav.
Discovery's assets form a collection of world-class brands and global IP that create the foundation for one of the company's most-ambitious initiatives ever, discovery+. The definitive real-life subscription streaming service launched in the U. S. in January 2021 with more than 55,000 episodes, and continues its international rollout.
Zaslav has led Discovery since 2007, executing a number of initiatives that have focused the organization on growth, operational efficiency and its pivot to direct-to-consumer. He also directed a strategic effort to clarify and strengthen Discovery's world-class brands with a renewed focus on superfan content categories and IP ownership.
Since Zaslav took the helm, Discovery has launched some of the fastest-growing cable networks in the U. S. , including Investigation Discovery, a leading network for women in total day delivery; and OWN: Oprah Winfrey Network, a top network for African American women. Under his leadership, Discovery networks have hit numerous milestones, with TLC breaking all cable viewing trends and recording its most-watched year ever in primetime for 2020. Brands including HGTV, Food Network, TLC and ID regularly rank among the most-popular networks for their core demo of female viewers.
The company's global distribution platform has, under Zaslav's leadership, expanded to 3 billion cumulative worldwide viewers with a diverse set of brands, creating an unmatched international portfolio for viewers, advertisers and distributors. Zaslav has diversified Discovery's content offering with investments such as Discovery Kids in Latin America, the leading preschool network across the region. Discovery has further strengthened its presence in key international markets through numerous transactions including the acquisition of Eurosport, which led to the groundbreaking agreement with the International Olympic Committee making Discovery and Eurosport the home of the Olympic Games across Europe through 2024.
Zaslav has received multiple awards for his contributions to the media industry as well as his philanthropic work, including the Robert F. Kennedy Human Rights Ripple of Hope Award, the UJA-Federation of New York's Steven J. Ross Humanitarian Award, Syracuse University's S. I. Newhouse School of Public Communications Fred Dressler Leadership Award, and the Association of Frontotemporal Degeneration's Susan and S. I. Newhouse Award of Hope. He was inducted into the prestigious Cable Hall of Fame in 2017 and into the Cable TV Pioneers Class of 2018.
At Discovery, Zaslav spearheaded the launch and growth of Discovery Impact, the company's corporate social responsibility program. In 2016, Zaslav led the creation of the company's latest global conservation initiative, Project C. A. T. : Conserving Acres for Tigers, to help double the global wild tiger population by 2022.
Prior to joining Discovery, Zaslav had a distinguished career at NBCUniversal, where he was instrumental in developing and launching CNBC and also played a role in the creation of MSNBC. He was previously an attorney with the New York firm of LeBoeuf, Lamb, Leiby & MacRae and graduated with honors from Boston University School of Law.
Zaslav serves on the boards of Sirius XM Radio, Inc. , the National Cable & Telecommunications Association, The Cable Center, Grupo Televisa, Partnership for New York City and USC Shoah Foundation. He also is a member of the Board of Trustees for the Paley Center for Media, the Mount Sinai Medical Center, and Syracuse University. Zaslav previously served as an adjunct professor at Fordham University, where he created and taught a graduate-level course on the business of cable television.
Strauss Zelnick
Chairman and CEO, Take-Two Interactive Software, Inc.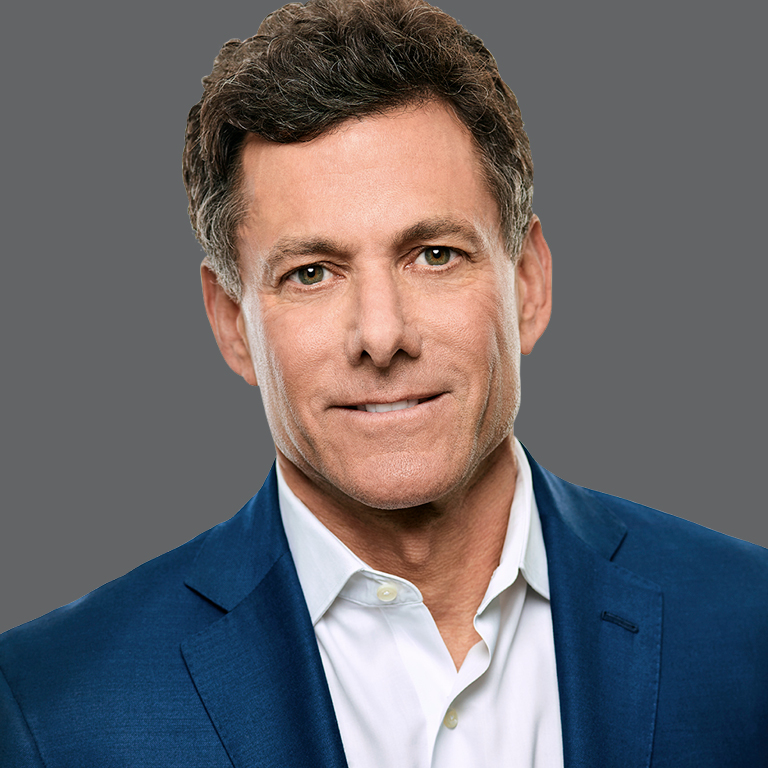 Strauss Zelnick founded ZMC in 2001.  Mr. Zelnick has a long history of leading media and communications enterprises and is deeply involved in originating investments, advising executives and guiding the strategic and operational initiatives across all portfolio company investments.  Mr. Zelnick currently represents ZMC as a director of Education Networks of America, Inc.  He serves as Chief Executive Officer and Chairman of the Board of Directors of Take-Two Interactive Software, Inc. Previously, Mr. Zelnick was on the boards of Cast & Crew Entertainment Services, L.L.C., Alloy, Inc. and Naylor L.L.C.  He also served as Chairman and CEO of Columbia Music Entertainment, Chairman of ITN Networks, Chairman of Direct Holdings Worldwide and OTX.

Prior to forming ZMC, Mr. Zelnick was President and Chief Executive Officer of BMG Entertainment, at that time one of the world's largest music and entertainment companies with more than 200 record labels and operations in 54 countries.

Before joining BMG Entertainment, Mr. Zelnick was President and Chief Executive Officer of Crystal Dynamics, a producer and distributor of interactive entertainment software. Prior to that, he spent four years as President and Chief Operating Officer of 20th Century Fox, where he managed all aspects of Fox Inc.'s worldwide motion picture production and distribution business.

Previously, Mr. Zelnick spent three years at Vestron Inc., two as the company's President and Chief Operating Officer. Mr. Zelnick also served as Vice President of International Television Sales at Columbia Pictures.

Mr. Zelnick holds a BA from Wesleyan University, as well as an MBA from Harvard Business School and a JD from Harvard Law School.