EXHIBIT, PALEYLIVE, & SCREENINGS
The
"

1923

"

Exhibit: Costume Design Across Three Continents
Wednesday, April 5 to Sunday, May 28, 2023
New York
The Paley Center is thrilled to present this immersive exhibition featuring the craftsmanship and artistry of the Emmy Award–winning costume designer Janie Bryant. This experience will take you on a journey back in time to the perilous world of 1923, the acclaimed drama series following the Dutton family origin story from Academy Award–nominee Taylor Sheridan, exclusively streaming on Paramount+.

Bryant is renowned for her pioneering and era-defining costume designs, creating legendary looks for film and television throughout her career, including Don Draper's gray suits and Joan Harris's wiggle dresses in Mad Men, Pennywise's time-spanning clown outfit in It, Elsa Dutton's blue traveling dress in 1883, and Al Swearengen's pinstripe suit in Deadwood.
1923 is among Bryant's most ambitious costuming endeavors yet. It is a family saga about survival during the early twentieth century when pandemics, historic drought, and conflict at the end of Prohibition plague the mountain west and the Duttons who call it home. The show weaves together three epic story lines covering three continents in a vast, immersive world that required more than one thousand costumes to bring to life.
In this exhibit, visitors will experience how Bryant's costumes shape the characters' stories and help develop the world of 1923. It is organized into three core settings aligned to the show's main story lines.
At The Paley Museum
GALLERY EXHIBIT organized into three core settings aligned to the show's main story lines: The Duttons' Yellowstone Ranch; the East African Savannas and Italy; and a government residential boarding school in Montana.
SPOTLIGHT on Emmy Award–winning costume designer Janie Bryant and her transcendent work on the series, including interviews with cast and crew.
ORIGINAL COSTUMES worn by the cast of 1923 including dedicated patriarch Jacob Dutton (Academy Award–nominee Harrison Ford) and his iron-willed wife Cara Dutton (Academy Award–winner Helen Mirren), and many more.
MUSIC AND AUDIO FROM THE SERIES including the official soundtrack and score from the drama, intermixed with clips of Elsa Dutton's (Isabel May) iconic narration.
PLUS
SCREENINGS in the Bennack Theater of episodes from the first seasons of 1923 and 1883.
SOUVENIR PHOTO MOMENT where guests can take their pictures against a stunning image of the Dutton ranch along with props from the show.
Become a Paley Member
Paley Members receive free admission every day for you and a guest, plus early and exclusive access to the hottest new shows and celebrities along with classic favorites through our ticketed programs!
Already a Paley Member? Thank you! Input your unique membership ID or the temporary code in your confirmation email into the access key field when choosing your date and time below.
"1883" Screenings in the Bennack Theater • May 17 to 28
12:10 pm
1883: Episode 5: "The Fangs of Freedom"
Shea and Thomas cope with the aftermath of the river crossing, but there is little time to grieve and no shortage of challenges ahead; Elsa and Ennis share a romantic moment. (2021; Paramount+)

1:00 pm
1883: Episode 6: "Boring the Devil"
Shea helps Elsa cope with her loss. The group crosses another river and prepares to enter Indian territory. Thomas buys Noemi a gift. (2021; Paramount+)

1:55 pm
1883: Episode 7: "Lightning Yellow Hair"
Elsa makes an unlikely friend. The group faces a harrowing challenge from mother nature. The camp searches for one of their own. (2021; Paramount+)
2:50 pm
1883: Episode 8: "The Weep of Surrender"
As winter looms, Shea faces doubts and argues with James about the best way forward; Elsa makes a bold decision that changes her forever. (2021; Paramount+)

3:45 pm
1883 Episode 9: "Racing Clouds"
Frightened settlers ignore instructions and flee to a nearby US fortress, a misunderstanding lead to a battle with serious consequences. (2021; Paramount+)

4:45 pm
1883: Episode 10: "This Is Not Your Heaven"
James and Margaret face a heavy decision; Shea and Thomas take bold action to help one of their own. (2021; Paramount+)
Ticket Info
Choose your entrance date and time, and stay all day

Members enter your Member ID (including dashes) or code in the access key field to RSVP.
Location:
25 West 52 Street, New York City
Visit Us for more info on Enhanced Covid-19 Safety Measures
Paley Members enjoy free admission to The Paley Museum. Become a Member now for this and many other benefits.
Keep Me Updated on New Exhibits, Screenings & Events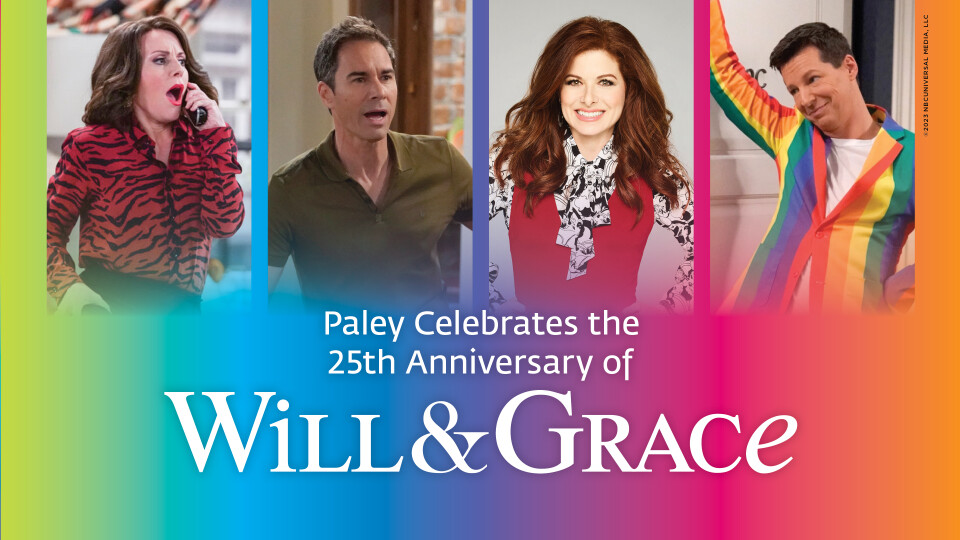 Exhibit, PaleyImpact, & Screenings
Friday, June 2, 2023 – Sunday, July 9, 2023 in New York
Paley Celebrates the 25th Anniversary of Will & Grace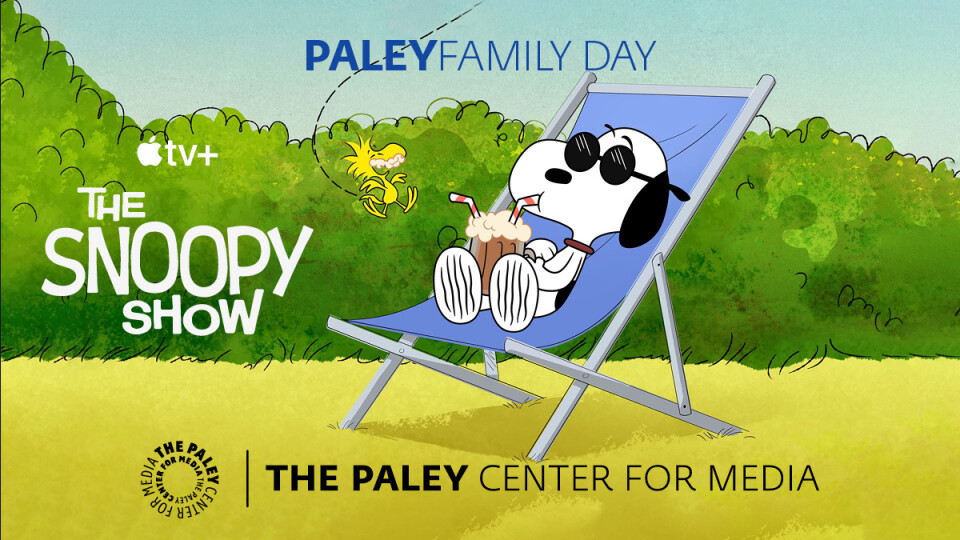 PaleyFamily
Saturday, June 10, 2023
12:30 to 3:30 pm
Doors for the event open at 12:00 pm
The Paley Museum, 25 W 52 Street, NYC
The Snoopy Show Season 3 Family Fun at The Paley Museum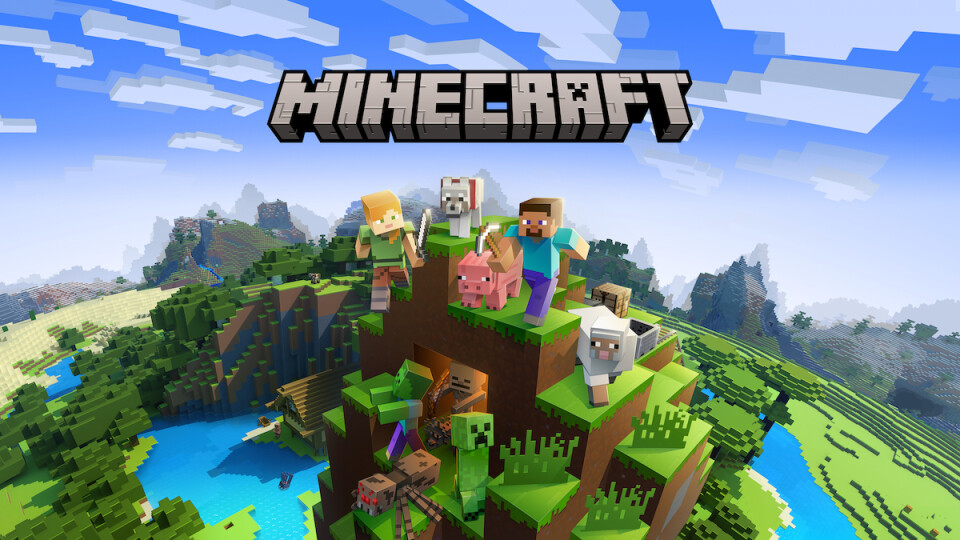 PaleyGX
Saturday, June 10, 2023
Sign-ups: 1:30 pm
Games Start: 2:00 - 5:00 pm
The Paley Museum, 25 West 52 Street, NYC
Minecraft Build Challenge