Salute to Black Achievements in Music on Television
Wednesday, February 1, 2023 – Sunday, February 26, 2023
New York
The Paley Center's multimedia exhibit celebrates the intersection of legendary musical icons and unforgettable TV moments that have shaped our culture.
Become a Member
Paley Members receive free admission every day for you and a guest, plus early and exclusive access to the hottest new shows and celebrities along with classic favorites through our ticketed programs!
Already a Paley Member? Thank you! Input your unique membership ID or the temporary code in your confirmation email into the access key field when choosing your date and time below.
MULTIMEDIA GALLERY EXHIBIT featuring milestones throughout the decades. Timelines included with each genre will illustrate how that style progressed on television, highlighting significant performances and the Black artists and musicians who were part of them.
SPOTLIGHT to commemorate the 50th anniversary of Hip-Hop.
ORIGINAL COSTUMES including suits worn by Louis Armstrong and James Brown and the "Orange Freeze" outfits worn by the Supremes.
ARTIFACTS ON DISPLAY including original scripts, authentic photographs, a trumpet and mouthpiece used by Louis Armstrong, and a Chuck Berry Signature Gibson Guitar.
CURATED SCREENINGS from the Paley Archive including Seven Lively Arts: The Sound of Jazz; Chuck Berry: Brown Eyed Handsome Man; VH1 Rock Docs: Soul Train The Hippest Trip in America; TCB Motown Special; Video Music Box; Motown 25: Yesterday, Today, Forever; Beyoncé – I Am...Yours.
FAMILY FUN AND EDUCATION PROGRAMMING including arts & crafts, a scavenger hunt, and more.
SPECIAL CORPORATE MEMBER BENEFIT: You and a guest receive free admission when you present your current employee ID upon entrance at the Paley Center. For free advance ticketing at paleycenter.org, use code CORPMEM.
Screenings in the Bennack Theater
Screening Wednesdays, Thursdays, and Fridays
12:10 pm
Seven Lively Arts: The Sound of Jazz
Jazz historian Dan Morgenstern stated that this classic special comes "the closest to capturing the essence of jazz through television cameras." Highlights include the Thelonious Monk Trio playing "Blue Monk" and the iconic Billie Holiday with Roy Eldridge, Coleman Hawkins, Gerry Mulligan, Ben Webster, Lester Young, performing "Fine and Mellow." The Sound of Jazz also includes legendary performances by trumpeter Red Allen and master bandleader Count Basie. (1957; CBS)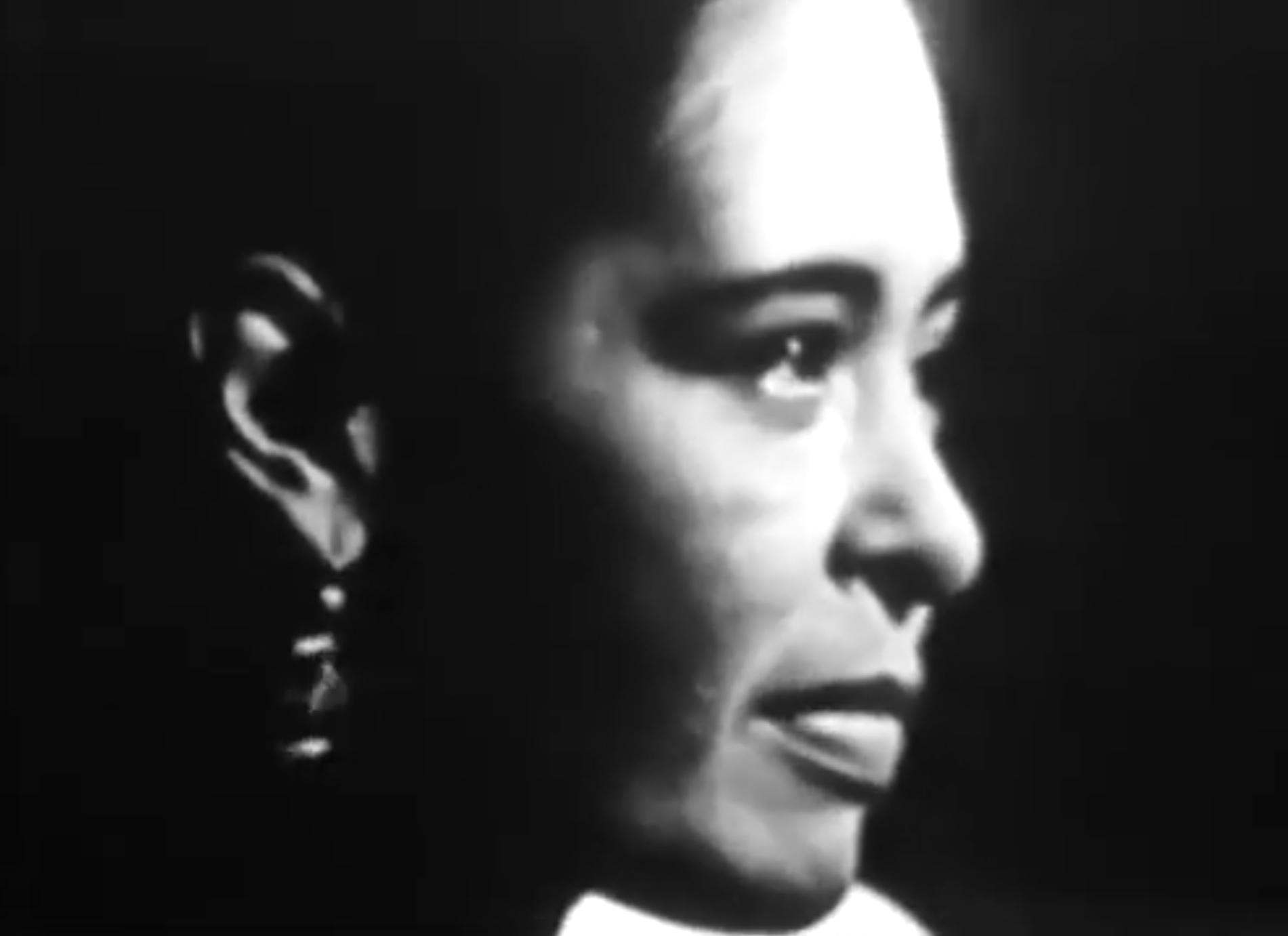 Following The Sound of Jazz is a short video discussing the career and impact of the legendary Louis Armstrong, produced by the Louis Armstrong House Museum.


1:18 pm
Chuck Berry: Brown Eyed Handsome Man
The rousing special, narrated by Danny Glover, celebrates the life and legacy of Chuck Berry, one of the founding fathers of rock 'n roll. The program is jammed packed with full-length performances of Chuck Berry performing his classics with his signature duck walk, along with the rockers he influenced, including the Beatles, the Rolling Stones, and Jimi Hendrix. (2019; PBS)


2:18 pm
VH1 Rock Docs: Soul Train: The Hippest Trip in America
This fortieth anniversary special salutes Soul Train, one of America's most influential music series ever, which was launched by Don Cornelius in August 1970. This documentary, narrated by Terrence Howard, celebrates the impact that Soul Train had on pop culture, fashion, and dance. Classic musicians such as Aretha Franklin, Smokey Robinson, Chaka Khan, Snoop Dogg, and Sly Stone are captured in performance and talking about the power of the show. (2010; VH1)


3:23 pm
TCB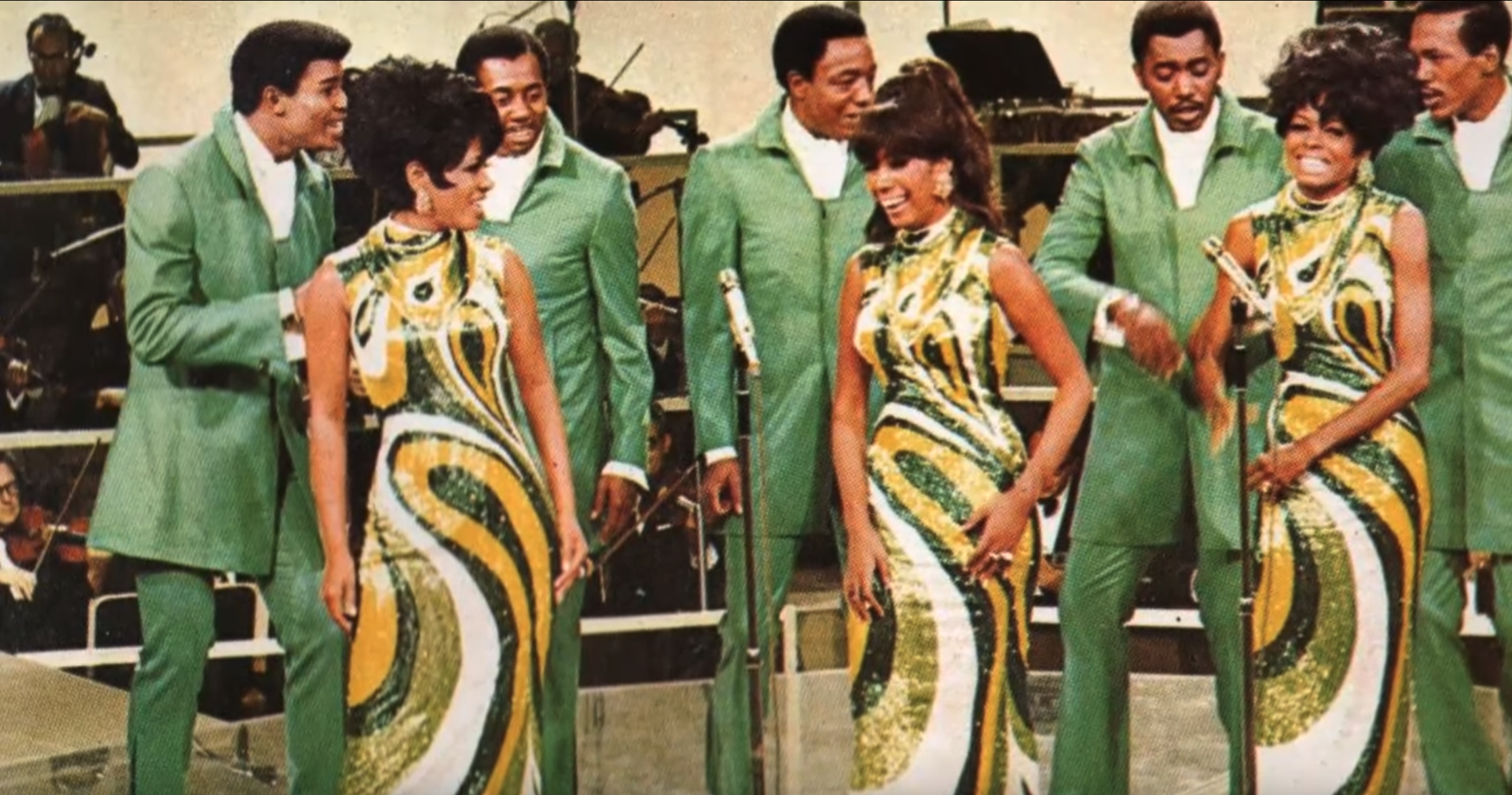 This special, produced by Motown Productions and George Schlatter-Ed Friendly, features dynamic performances by two of the most successful acts of the sixties and beyond, the Supremes and the Temptations. TCB (which stands for "Taking Care of Business") spotlights some of the most classic songs of the era, notably "You Keep Me Hangin' On"; "Ain't to Proud to Beg"; "Stop! In the Name of Love"; and "My Girl." TCB was one of the most popular variety specials of 1968. (1968; NBC)


4:22 pm
Video Music Box: Gil Scott-Heron
As Ebony noted, Video Music Box "was a celebration of all things hip hop, with Ralph McDaniels aka 'Uncle Ralph' serving as a host, director hip hop historian, tastemaker, and documentarian." This visionary series debuted in 1983 and is now the longest running video show in history. Uncle Ralph introduced many future stars, notably Nas, Jay Z, Nicki Minaj, and LL Cool J. This 1998 edition of Video Music Box features Ralph's interview with jazz poet Gil Scott-Heron, who is considered the godfather of Hip-Hop. (1998; WNYE-TV)
Screening Saturdays and Sundays
12:10 pm
Karma's World: "Hair Comes Trouble"
Middle schooler Karma Grant dreams in rhyme and raps and learns to share her love of music with those around her. The animated series, created by rapper Ludacris, encourages viewers to stay true to themselves. In this episode, Karma faces insecurity about her hair after a sleepover, but her mother teaches her to embrace her natural curls. (2021; Netflix)


12:28 pm
Doc McStuffins: "Itty Bitty Best Takes Flight" and "Boxed In"
Following in the footsteps of her pediatrician mom, seven-year-old Dottie "Doc" McStuffins practices medicine by fixing toys and dolls who come to life in this animated series. In these episodes, Doc helps a shy flamenco dancer doll overcome her fears and get a toy based on pioneering aviator Bessie Coleman back in the air. (2015; Disney Channel)


12:52 pm
Karma's World: "Best Friends for Never, Lost for Words, Freestyle Knockout"
In this triple episode block of Karma's World, follow Karma Grant as she navigates problems with one of her best friends, facing off in a rap battle, and taking on the pressure of competing in a freestyle rap show. (2021; Netflix)


1:25 pm
The Proud Family: "The Party"
After Penny Proud convinces her parents to let her throw her first party, she learns some tough lessons when her schoolyard rival throws an even bigger party the same night as hers. R'n'B singer Lou Rawls makes a guest appearance and performs "You'll Never Find Another Love like Mine" in the episode. (2002; Disney Channel)


1:48 pm
Karma's World: Rhyme O'Clock News
In this episode of the animated series Karma's World, Karma Grant joins her friends in creating a Hip-Hop newscast built on local news. When the headlines slow down, Karma tries making up some of her own. Eventually, she learns the value of telling the truth. (2022; Netflix)


1:59 pm
That's So Raven: "Test of Friendship"
In this popular Disney Channel sitcom, Raven-Symoné plays a teen psychic whose premonitions often lead her and her friends to numerous misadventures. In this episode, Raven sees a vision of the future where her friend Eddie fails his Spanish test, and she enlists their friend Chelsea in doing everything they can to prevent Raven's vision from coming true. (2003; Disney Channel)


2:22 pm
Motown 25: Yesterday, Today, Forever
Commemorating Motown's twenty-fifth anniversary, this musical special brought together some of the label's most famous names for an unforgettable night of television. Over forty million people tuned in to watch Smokey Robinson reunite with his group the Miracles, Diana Ross team up again with Supremes Mary Wilson and Cindy Birdsong, a battle of the bands between the Temptations and Four Tops, Marvin Gaye's stirring performance of "What's Going On," a Jackson 5 reunion, and Michael Jackson's momentous debut of the moonwalk while performing "Billie Jean." (1983; NBC)


3:59 pm
Beyoncé – I Am... Yours
Filmed during Beyoncé's first Las Vegas residency, the special brought cameras backstage and gave viewers a front row seat to watch the pop star perform songs like "Halo," "Irreplaceable," and "If I Were a Boy" as well as Destiny's Child hits like "Say My Name" and "Independent Women" with an all-woman band. (2009; ABC)


5:00 pm
Soul Train: The Best of Soul Train
A highlight of some of the best performers to grace the Soul Train stage including James Brown, Chuck Berry, Aretha Franklin, the Supremes, the Temptations, and Jackson 5. This program aired in New York on August 11, 1973, the night that Hip-Hop was born. (Syndicated; 1973)
Ticket Info
Choose your entrance date and time from February 1 to February 26 only to see this exhibit
Location:
25 West 52 Street, New York City
Visit Us for more info on Enhanced Covid-19 Safety Measures
Paley Members enjoy free admission to the Paley Center. Become a Member now for this and many other benefits.
Keep Me Updated on New Exhibits, Screenings & Events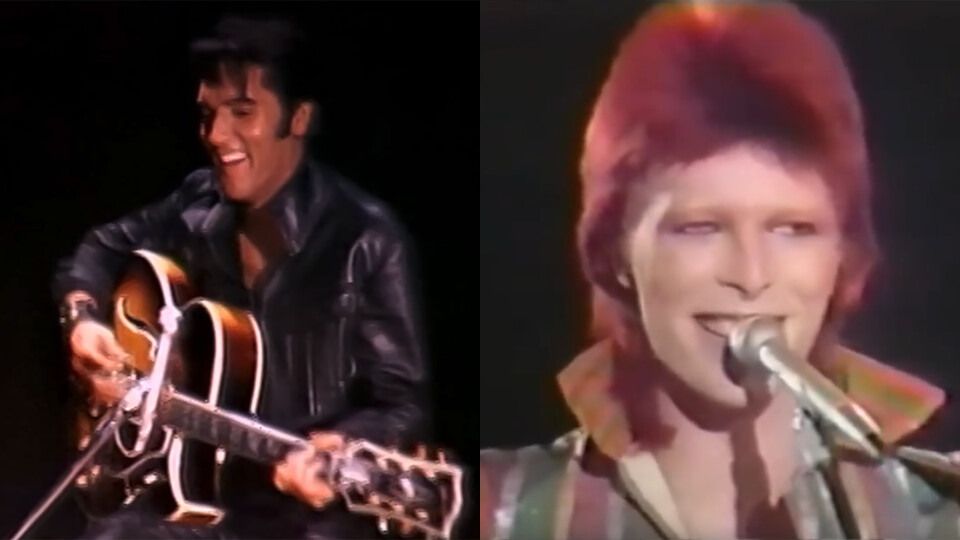 Daily Screenings
Wednesday, January 11, 2023 – Sunday, January 29, 2023 in New York
Born Rock Stars: A Birthday Salute for Elvis Presley and David Bowie
Stars in Person at the DOLBY THEATRE
March 31, 2023 – April 4, 2023 in Los Angeles

Tickets on sale now! Become a Paley Member for VIP access and experiences, and a discount on tickets.
PaleyFest 2023