March 13, 2012

Mad Men

Tuesday, March 13, 2012
7:00 pm PT
Saban Theatre in Beverly Hills






In Person
Matthew Weiner, Creator/Executive Producer
Jon Hamm, "Don Draper"
John Slattery, "Roger Sterling"
January Jones, "Betty Francis"
Vincent Kartheiser, "Pete Campbell"
Jared Harris, "Lane Pryce"
Rich Sommer, "Harry Crane"
Aaron Staton, "Ken Cosgrove"
Robert Morse, "Bertram Cooper"
Kiernan Shipka, "Sally Draper"
Jay R. Ferguson, "Stan Rizzo"
Moderator: Elvis Mitchell, Film Critic; Host, KCRW's The Treatment


PaleyFest Photos
It is all but impossible to avoid hyperbole when discussing the AMC series Mad Men, one of the most stylish, literate, and ambitious programs in the history of the medium (the Emmys agree, having bestowed the Outstanding Drama Award on the show for each of its four seasons). Taking a critical look back at the freewheeling advertising industry of the 1960s, Mad Men has inspired fevered devotion in its fans with its seductive portrayal of the profligate lifestyle that characterizes the milieu and its searching, soulful examination of the changing values of the times and the human cost of the American Dream. A uniformly excellent ensemble, stunning visuals, and sophisticated storytelling have firmly established Mad Men as one of television's finest series.
Add a Comment
Join The Conversation
Time permitting, we'll share some questions submitted online with the panelists. What would you like to ask them?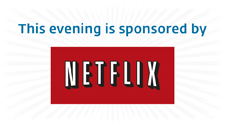 PaleyFest on Twitter
Follow @paleycenter on Twitter for PALEYFEST updates & to join the conversation