Unparalleled access to the biggest stars on the Paley stage, plus engaging educational offerings
Welcome to Paley@Home, original programming with your favorite stars revealing behind-the-scenes stories, plus enriching educational offerings to help with smart and fun remote learning at home, all presented by our valued partners at Citi.
PALEY FRONT ROW PALEY IMPACT TRENDING
Paley Front Row 2023 presented by Citi
Enjoy this series of new, original programming with the stars of current shows discussing their work, offering insights and anecdotes.


PaleyImpact 2023
The Paley Center for Media explores how media influences attitudes, behaviors, and actions, as well as shapes public discourse, on important social and cultural issues.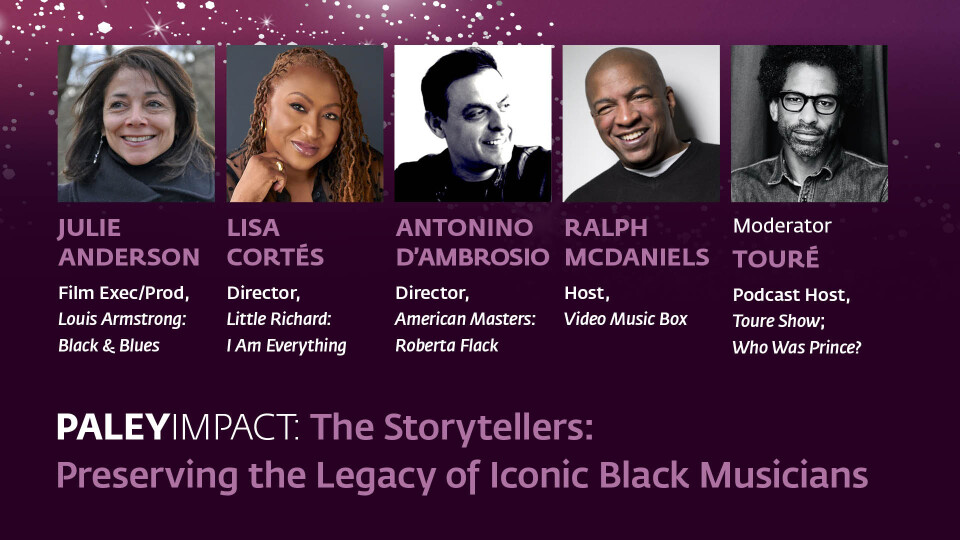 February 16, 2023
PaleyImpact: The Storytellers:  Preserving the Legacy of Iconic Black Musicians
This program is part of the Paley Center's Salute to Black Achievements in Music on Television presented by Citi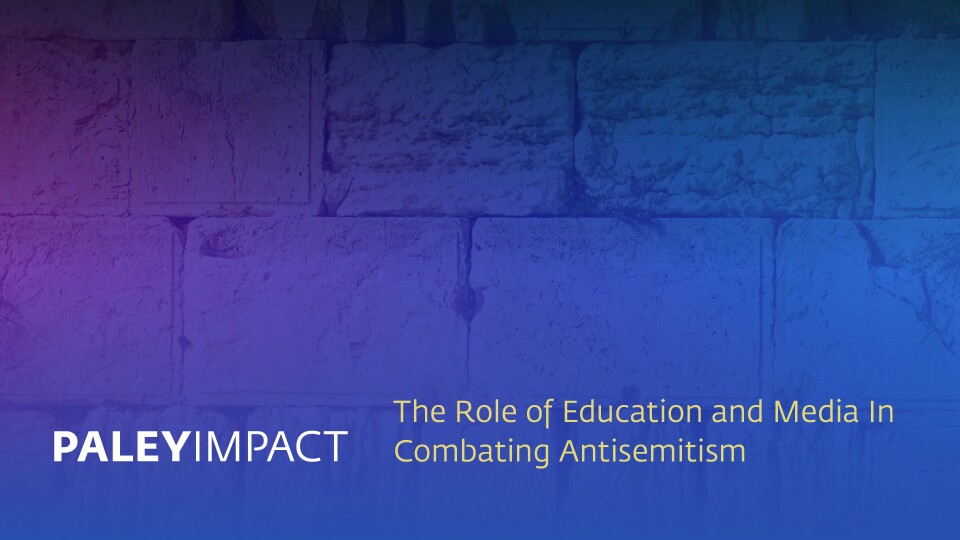 January 26, 2023
PaleyImpact: The Role of Education and Media in Combating Antisemitism
This program is made possible by generous support from Shari Redstone, Aryeh and Elana Bourkoff.
Trending—new videos every week!
The Paley Center brings you highlight clips from famous PaleyFest and PaleyLive events with weekly uploads. Subscribe to the Paley YouTube channel, so you don't miss out on a single new offering.
Paley Education@Home
Paley Education@Home supports teachers and students with online classes, Zoom meet-ups, and a biweekly Education and Media Resource Guide featuring recommendations, best practices, and resources related to the study of media and television that is accessible for remote education.
In each guide the Paley Education team highlights a different media-related theme that connects to two selected programs, one for younger students and one for older students, each with related activities.
Subscribe!
Remember, if you subscribe to the Paley YouTube channel, you will get an email each time we upload a new video, and you won't miss out!
Support the Paley Center
We hope this inspires you to watch and learn together in a new way at home! The Paley Center is here for you and, now more than ever before, we would deeply appreciate your support.