The Ultimate Family-Friendly Gaming & VR Studio with all the latest systems and hottest games, e-sports tournaments, and a great place to host a birthday party!
Experience gaming like never before with our extensive selection of more than 65 games on over 20 gaming stations, including popular platforms such as Xbox Series X, Nintendo Switch, PC, and PlayStation 5. Our impressive lineup also features a range of immersive VR games that will take your gaming experience to the next level, especially with the latest PlayStation™ VR2 and Oculus Quest 2 headsets. Don't miss out on the fun—scroll down to check out our full list of games today.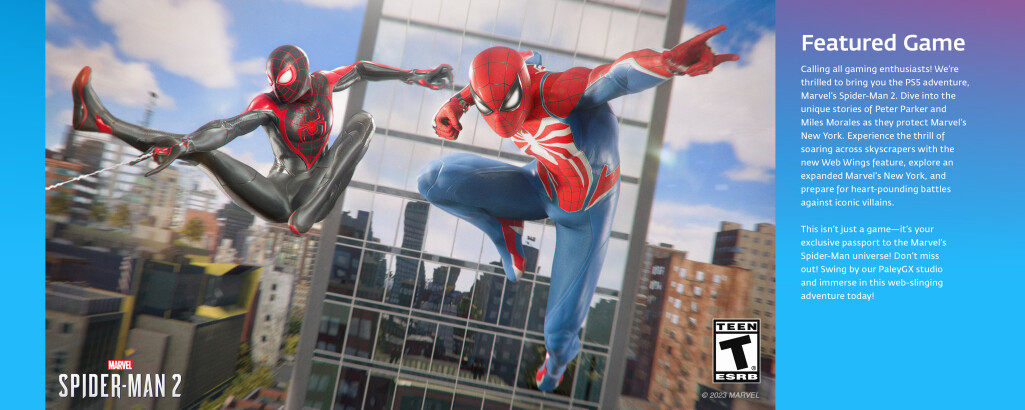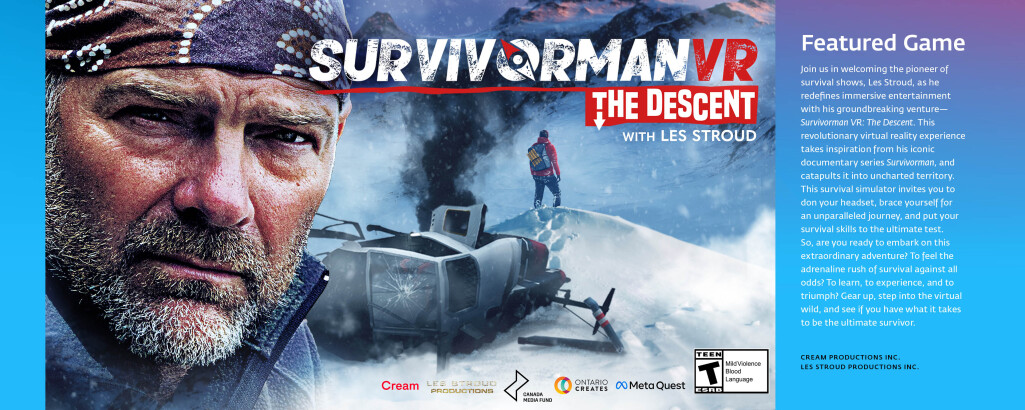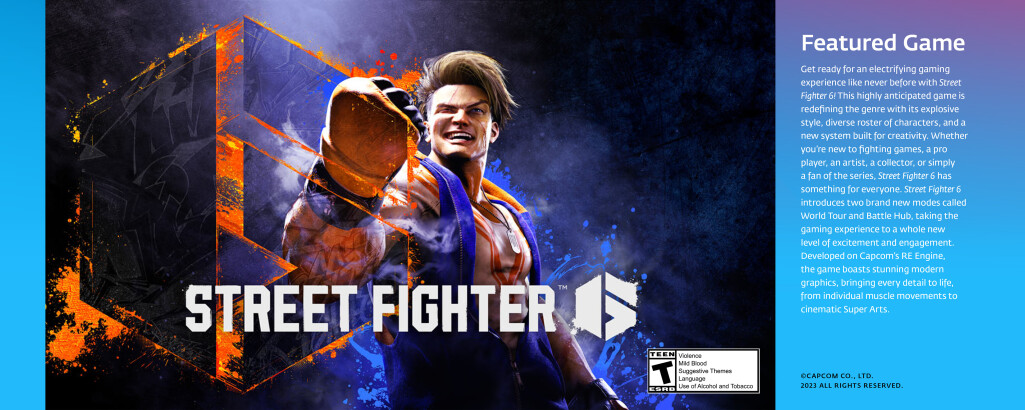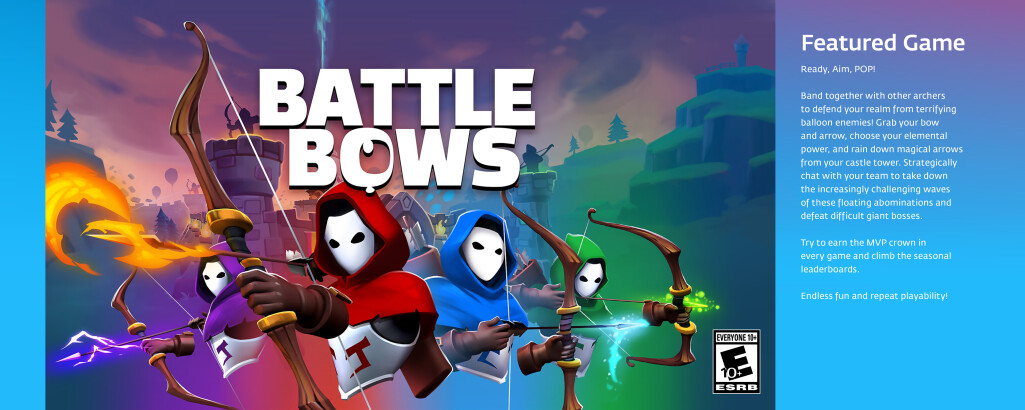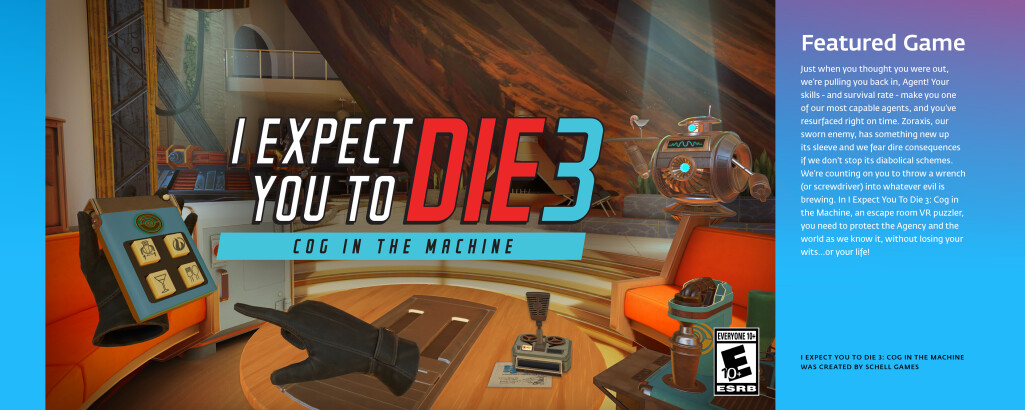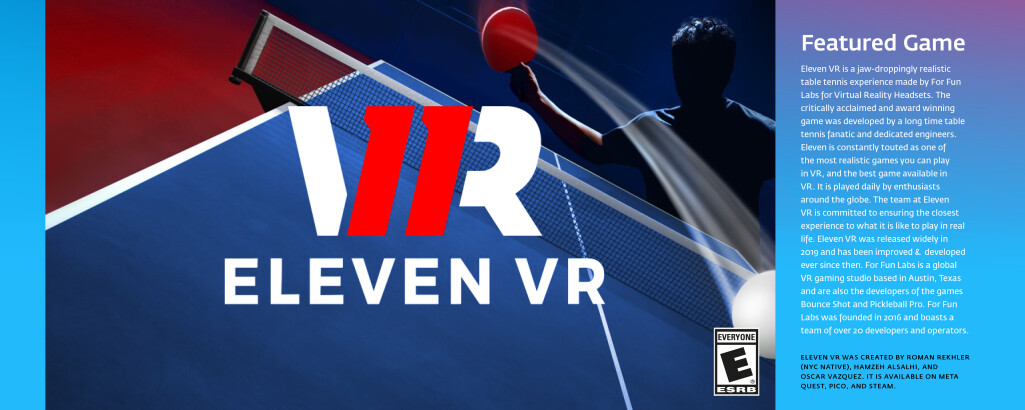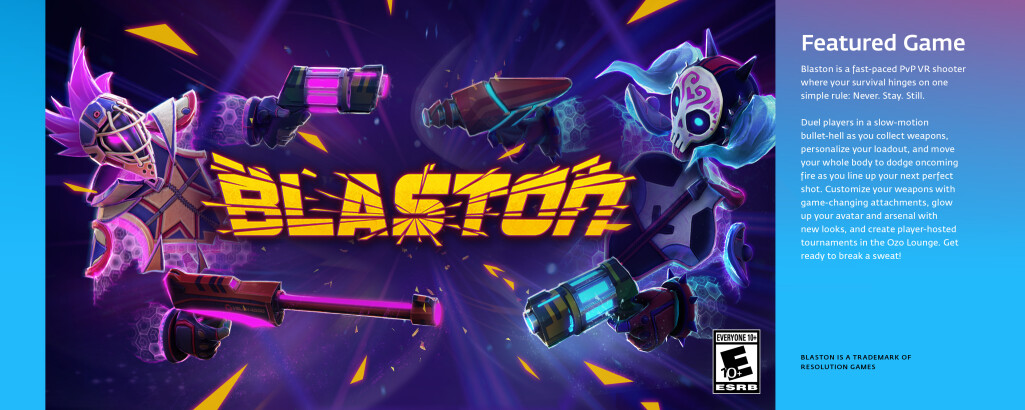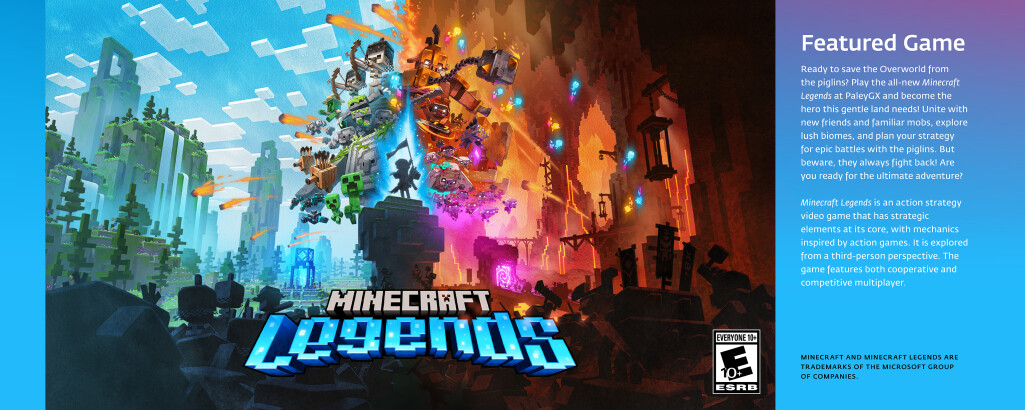 🎮 With more than 65 games and over 30 VR games
🥽 New Playstation™ VR

2

and Oculus Quest

2

headsets
👪 Visit the best family gaming destination in New York City—25 West 52 Street (5th & 6th Ave.)
The Virtual Reality (VR) lab is limited to age 12+ for PlayStation® VR2 and age 13+ for Meta Quest 2 (per manufacturer's requirements).
Note: On Nov. 11, Dec. 3, Dec. 9, and Dec. 17, the PaleyGX Studio will close early at 3:30 pm.
PaleyGX Mario Kart 8 Deluxe Challenge
Special Event: Saturday, December 16, 2023
Check-in: 1:30 pm • Games Start: 2:00 pm
We're rolling out an exhilarating Mario Kart 8 Deluxe Challenge designed especially for the casual gamer. It's a fun family event, packed with excitement for everyone. With three rounds of friendly competition, our tournament offers a chance to enjoy gaming in a relaxed atmosphere. Starting with 16 players divided into four groups, each will engage in four exciting races on the Nintendo SwitchTM system. The top two racers from each group will proceed. In the second round, remaining competitors take on another set of thrilling races. The last four players compete in a series of electrifying races to crown a winner. Secure your spot today and let's create lasting memories!
This event is free (and PaleyGX Studio Entry fee is waived) for all.
General Public must pay museum admission fee; Paley Members always enjoy free admission to The Paley Museum.

*RSVPing online will not secure you a spot until you check-in with the tournament organizer between 1:30 pm and 1:55 pm.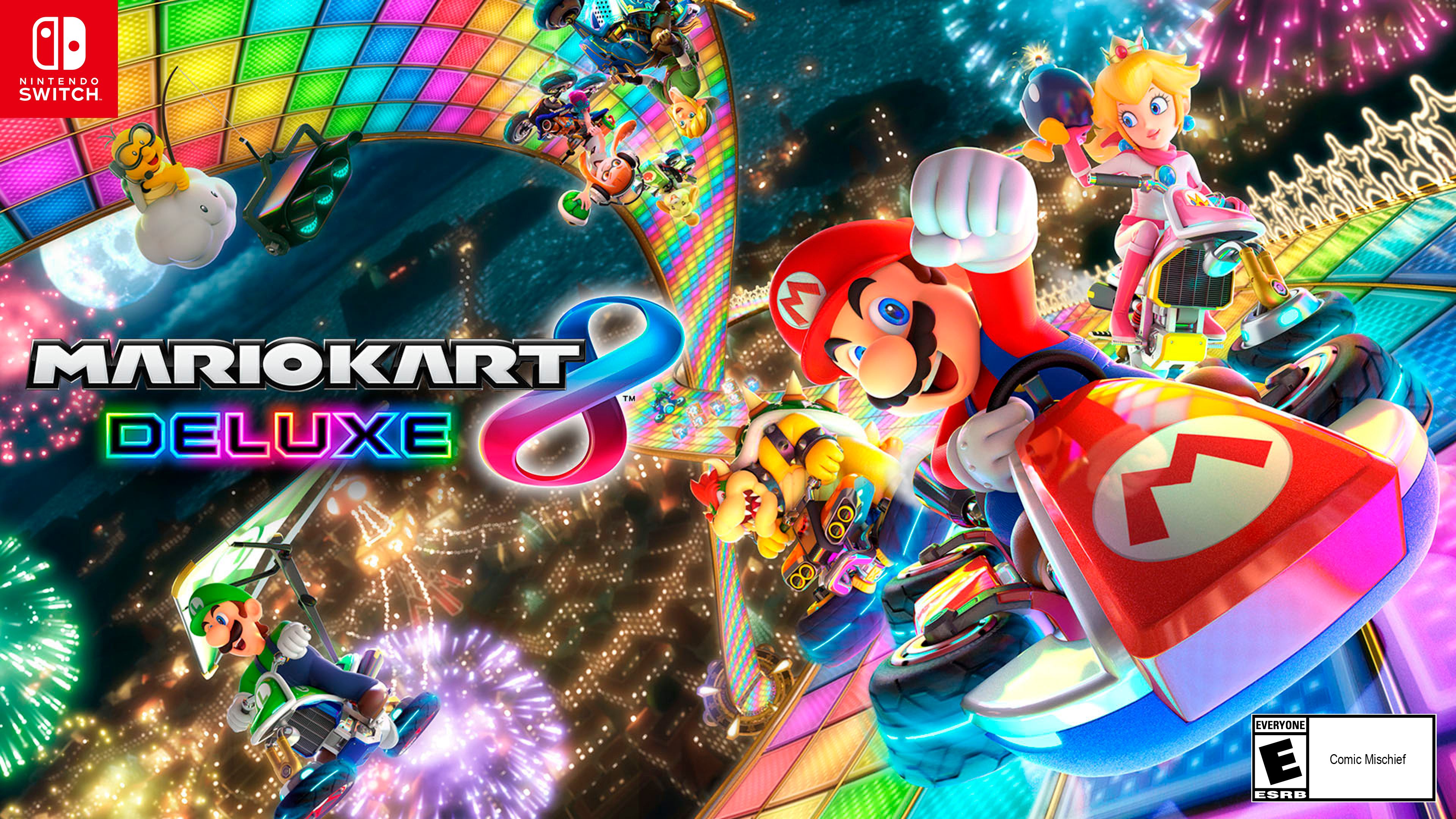 Have your family join our family with a Paley Family Membership at The Paley Museum, where media, sports, gaming, and entertainment come together.
Enjoy all the perks of Family Membership and Individual+ Membership including free admission for you and your family (2 adults and up to 4 kids), exclusive ticket presale and discounts, family events and exhibits, screenings, arts & crafts, unlimited gaming, and so much more year-round.


Video Games & VR Titles available at PALEYGX
Video Games
EA Sports FIFA 2023 (E)
Forza Horizon 5 (E)
Fortnite (T)
Gran Turismo 7 (E)
HALO Infinite (T)
Hogwarts Legacy (E)
It Takes Two (T)
Just Dance (E)
Kena: Bridge of Spirits (T)
League of Legends (T)
LEGO Star Wars: The Skywalker Saga (E)
Madden NFL 2023 (E)
Mario Kart 8 Ultimate (E)
Mario Party Superstars (E)
Mario Tennis Aces (E)
Metroid Dread (E)
MLB The Show 23 (E)
Minecraft Dungeons (E)
Minecraft Legends (E)
NBA 2K23 (E)
NHL 2023 (E)
Pokémon Legends: Pokémon GX Arceus (E)
Ratchet & Clank™: Rift Apart (E)
Returnal™ (T)
Sackboy™: A Big Adventure (E)
The Sims 4 (T)
Stray (E10+)
Street Fighter 6 (T)
Super Mario Party (E)
Super Smash Bros Ultimate (E10+)
Tony Hawk's Pro Skater 1 & 2 (T)
Uncharted™: Legacy of Thieves Collection (T)
VALORANT (T)
WWE 2K23 (T)


VR Titles
Battle Bows (E10+)
Blaston (E10+)
Cities VR (E10+)
Down the Rabbit Hole (E)
Drums Rock VR (E10+)
Eleven VR (E)
Horizon™ Call of the Mountain (E10+)
I Expect You To Die 3: Cog in the Machine (E10+)
Spacefolk City (E)
Star Wars: Tales from the Galaxy's Edge (E10+)
SuperFly (E10+)
Survivorman VR (T)
The Thrill of the Fight (E10+)
Until You Fall (E10+)
Vader Immortal: A Star Wars VR Series – Episode 1 (E10+)
Tetris Effect (E10+)
ESRB Ratings
E: Everyone
E10+: Everyone 10+
T: Teen
Please read the PaleyGX Code of Conduct.
PaleyGX Birthday Parties & Special Events
For Individual+ / Family Members and above, host your private birthday party in the PaleyGX Studio!
Up to 25 children. The PaleyGX gaming studio is open to all ages. The Virtual Reality (VR) lab is limited to age 12+ for PlayStation® VR2 and age 13+ for Meta Quest 2 (per manufacturer's requirements).
90 minutes of gaming & 30 minutes of pizza, drinks, and fun!
Exclusive benefit for Individual+ / Family and above Member levels
Download our birthday flyer for details and pricing.
Click HERE to learn about our Birthday Parties
Contact membership@paleycenter.org to book your party!
Get all these amazing perks and more when you become a Paley Individual+ / Family Member—Join now!
Become a Paley Member on the day of your visit, and we will apply the admission cost towards your Membership fee!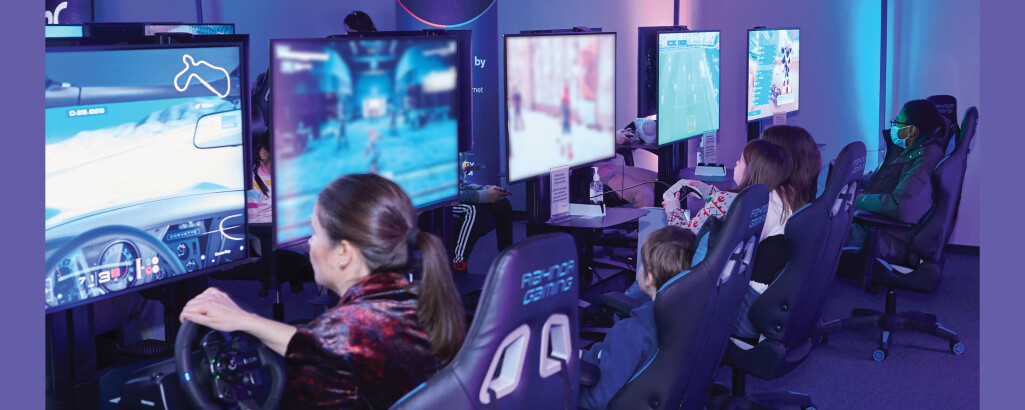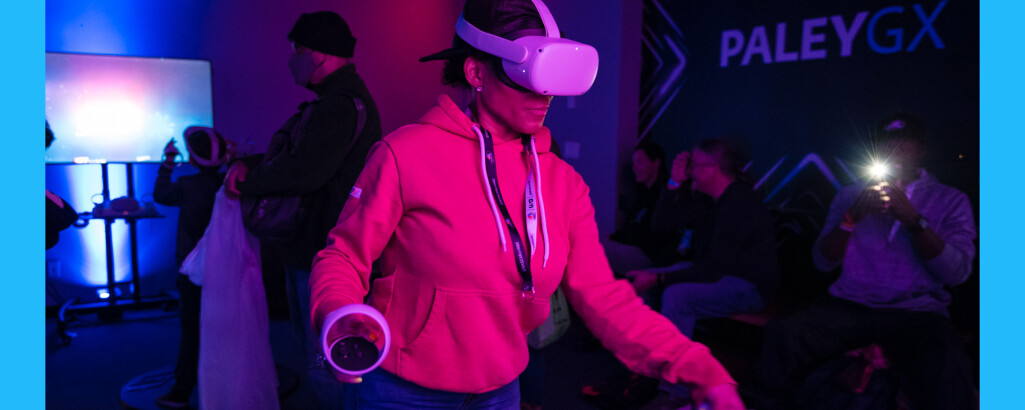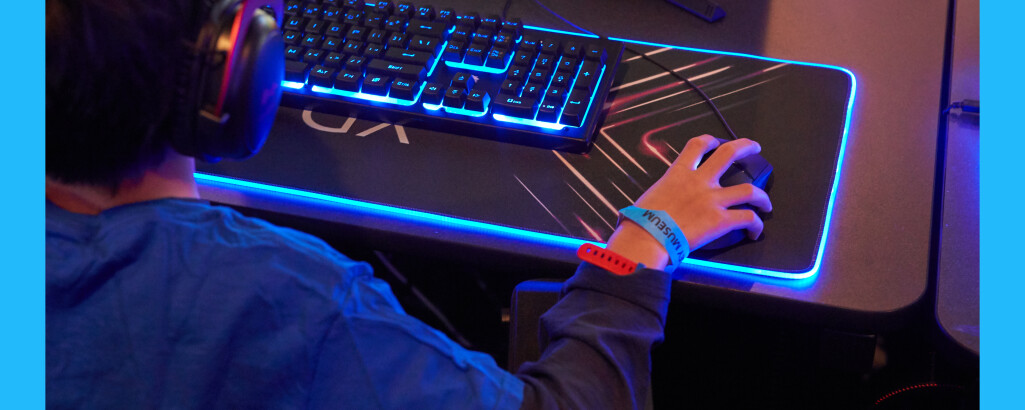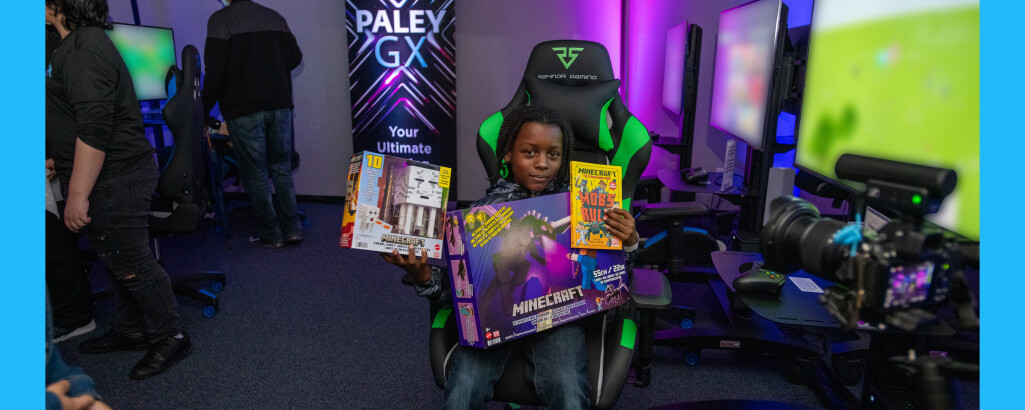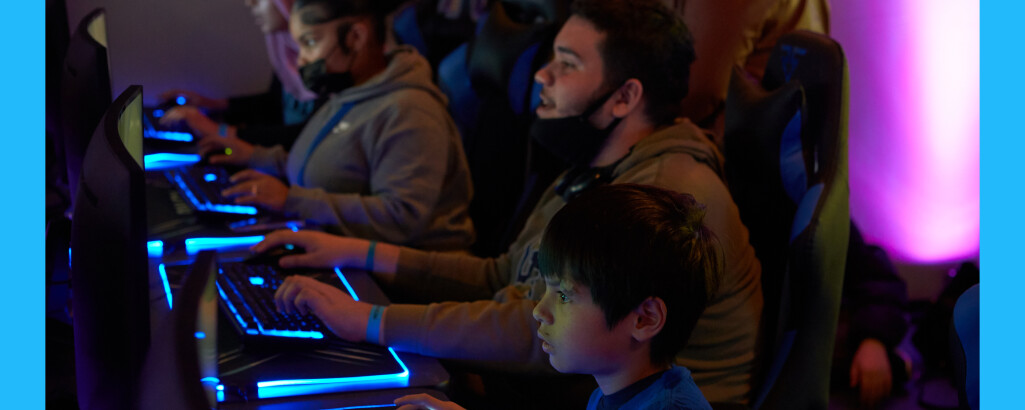 Paley Family & Individual+ Members get unlimited gaming!

Not yet a Member? Talk to a Membership representative at 212.621.6780 or click the button below to learn about all of our Membership levels!
Choose your entrance date and time.

Game on!



Already a Paley Member? Thank you! Input your unique membership ID (including dashes) or the temporary code in your confirmation email into the access key field at the link below.
Please read the PaleyGX Code of Conduct.
Location:
25 West 52 Street, New York City
Visit Us for more info on Enhanced Covid-19 Safety Measures

Events, dates, and participants are subject to change.​
Hogwarts: HOGWARTS LEGACY software © 2023 Warner Bros. Entertainment Inc. Developed by Avalanche. WIZARDING WORLD and HARRY POTTER Publishing Rights © J.K. Rowling. PORTKEY GAMES, HOGWARTS LEGACY, WIZARDING WORLD AND HARRY POTTER characters, names and related indicia © and ™ Warner Bros. Entertainment Inc., WB SHIELD LOGO: ™ & © Warner Bros. Entertainment Inc. (s23)
LEGO® STAR WARS™: THE SKYWALKER SAGA. SOFTWARE © 2022 TT Games Ltd. Produced by TT Games under license from the LEGO Group. LEGO, the LEGO logo, the Brick and the Knob configurations and the Minifigure are trademarks and/or copyrights of the LEGO Group. ©2022 The LEGO Group. STAR WARS © & ™ Lucasfilm Ltd. All rights reserved. Used under authorization.
FIFA: Electronic Arts, EA, EA SPORTS and the EA SPORTS logo are trademarks of Electronic Arts Inc. Official FIFA licensed product. FIFA and FIFA's Official Licensed Product Logo are copyrights and/or trademarks of FIFA.
Madden: Electronic Arts, EA SPORTS, and the EA SPORTS logo are trademarks of Electronic Arts Inc. The mark "John Madden" and the name, likeness and other attributes of John Madden reproduced on this product are trademarks or other intellectual property of Red Bear, Inc. or John Madden. Officially Licensed Product of NFL PLAYERS INC. and NFLPA.COM. Officially Licensed Product of the National Football League.
League of Legends: TM and © Riot Games, Inc.
Tetris: Tetris ® & © 1985~2022 Tetris Holding
Microsoft, Forza Horizon, Halo Infinite, Minecraft are trademarks of the Microsoft group of companies.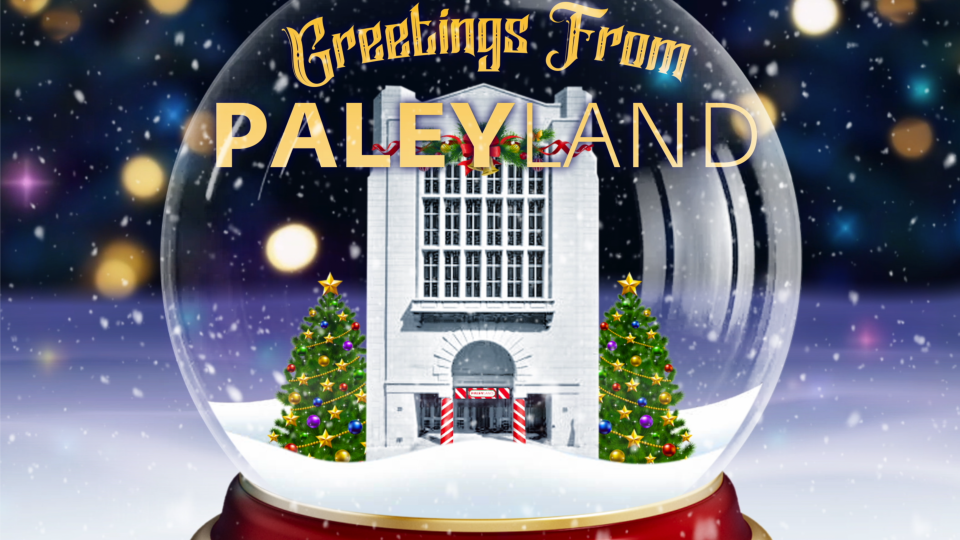 Paley Exhibit & Screenings
Saturday, November 25, 2023 – Sunday, January 7, 2024
PaleyLand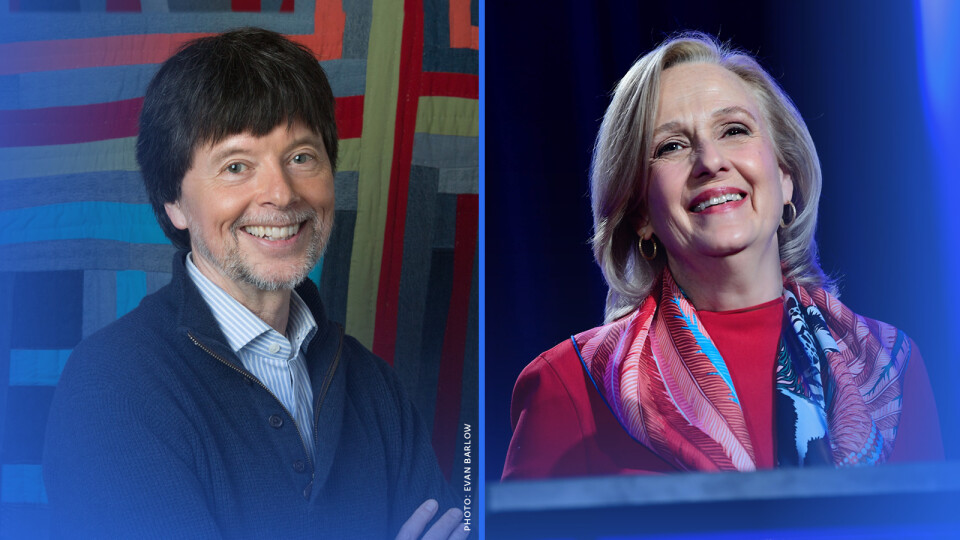 PaleyImpact
Thursday, December 14, 2023
6:30 pm
The Paley Museum, 25 West 52 Street, NYC
Finding Common Ground Through Storytelling: Ken Burns and PBS's Paula Kerger in Conversation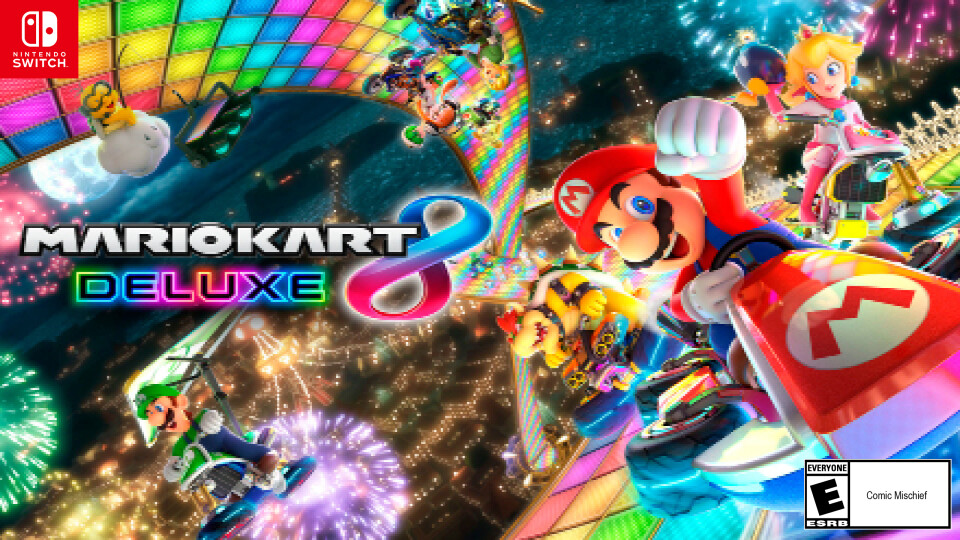 PaleyGX
Saturday, December 16, 2023
PALEYGX Mario Kart 8 Deluxe Challenge