Cris Abrego
Chairman, Endemol Shine Americas
CEO, Endemol Shine North America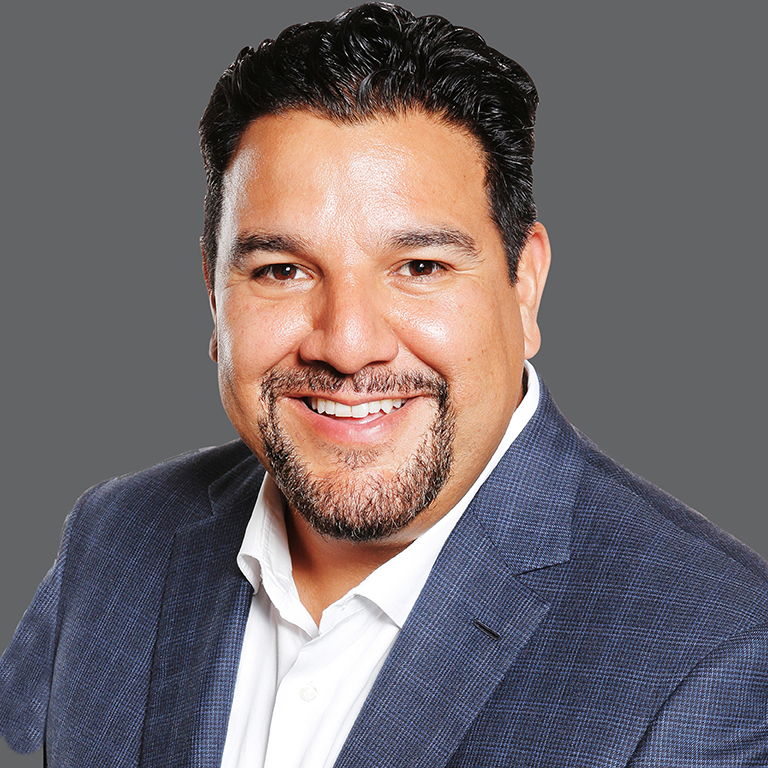 Cris Abrego was named CEO, Endemol Shine North America and Chairman, Endemol Shine Americas, in November 2016. Cris oversees both the North American and Latin American divisions of Endemol Shine Group, the global independent production company with a diverse portfolio of companies behind some of the most prominent hit television series in the world. 
The former Co-founder and Chief Executive of Endemol Shine-owned studio 51 Minds Entertainment, Cris is one of the leading creators and producers of reality television in the U.S., recognized globally for pioneering a new genre of unscripted programming with the breakout celeb-reality series, "The Surreal Life." He currently oversees all of Endemol Shine North America's programming, including hits such as "Big Brother" (CBS), "MasterChef" (FOX), "Fear Factor" (MTV), "The Real Housewives of Atlanta" (Bravo), as well as the upcoming return of "Trading Spaces" (TLC). 
Cris also leads Endemol Shine North America's portfolio of industry-leading subsidiary production companies, including Authentic Entertainment, Truly Original and 51 Minds. Additionally, he has oversight of Endemol Shine Latino, the company's Spanish-language division that leads all programming initiatives across Latin America. 
As one of the highest-ranking Latinos in television, Cris has made inclusion a top priority for his team at Endemol Shine and within the wider entertainment industry, as well. He recently launched a fellowship program with the Academy of Television Arts & Sciences Foundation focused on creating opportunities within the industry for diverse students. In 2013, Cris started a scholarship fund at his alma mater, Mountain View High School in El Monte, which provides college tuition and additional resources for student athletes. In 2016, Cris released his first book, "Make It Reality: Create Your Opportunity, Own Your Success." He is a member of the 2018 Class of Henry Crown Fellows within the Aspen Global Leadership Network at the Aspen Institute.
He currently resides in Los Angeles, California with his wife and three children.
Dr. Tedros Adhanom Ghebreyesus
Director-General, World Health Organization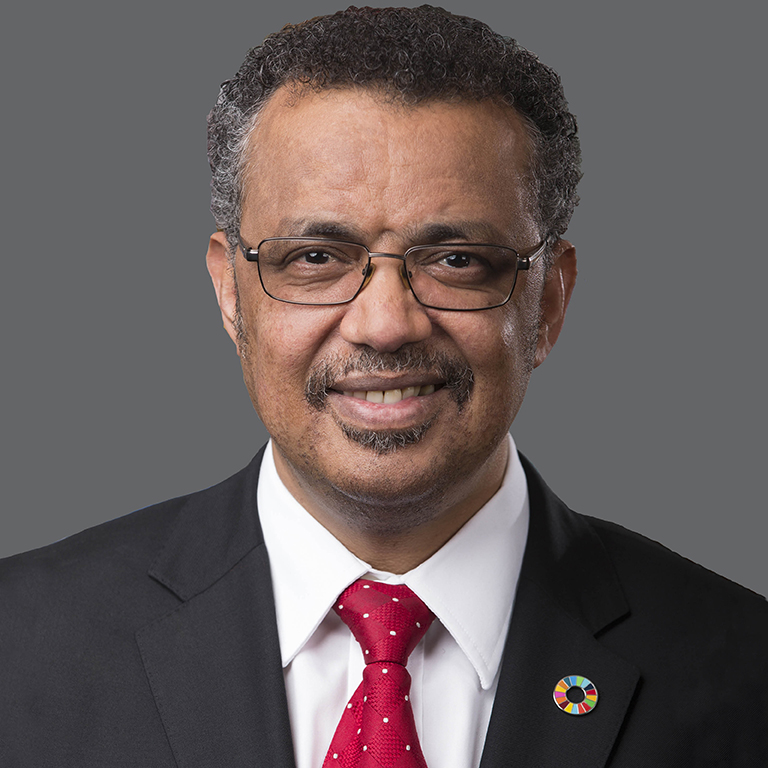 Dr. Tedros Adhanom Ghebreyesus was elected as WHO Director-General for a five-year term by WHO Member States at the Seventieth World Health Assembly in May 2017. 
 

He is the first WHO Director-General to have been elected from multiple candidates by the World Health Assembly, and is the first person from the WHO African Region to serve as WHO's chief technical and administrative officer. 


Immediately after taking office on 1 July 2017 Dr Tedros outlined five key priorities for the Organization: universal health coverage; health emergencies; women's, children's and adolescents' health; health impacts of climate and environmental change; and a transformed WHO. 
 

Prior to his election as WHO Director-General, Dr Tedros served as Ethiopia's Minister of Foreign Affairs from 2012–2016. In this role he led efforts to negotiate the Addis Ababa Action Agenda, in which 193 countries committed to the financing necessary to achieve the Sustainable Development Goals. 
 

Dr Tedros served as Ethiopia's Minister of Health from 2005–2012, where he led a comprehensive reform of the country's health system. All roads lead to universal health coverage for Dr Tedros, and he has demonstrated what it takes to expand access to health care with limited resources. 
 

The transformation he led as Ethiopia's Minister of Health improved access to health care for millions of people. Under his leadership Ethiopia invested in critical health infrastructure, expanded its health workforce, and developed innovative health financing mechanisms. 


Beyond Ethiopia, Dr Tedros' global leadership on malaria, HIV/AIDS, and maternal and child health has been immensely impactful. He was elected as Chair of the Global Fund to Fight AIDS, Tuberculosis, and Malaria Board in 2009, and previously served as Chair of the Roll Back Malaria Partnership Board, and Co-chair of the Partnership for Maternal, Newborn and Child Health Board. 
 

Born in the city of Asmara, Eritrea, Dr Tedros holds a Doctorate of Philosophy (PhD) in Community Health from the University of Nottingham and a Master of Science (MSc) in Immunology of Infectious Diseases from the University of London. Dr Tedros is globally recognised as a health scholar, researcher, and diplomat with first-hand experience in research, operations, and leadership in emergency responses to epidemics. 


Throughout his career Dr Tedros has published numerous articles in prominent scientific journals, and received awards and recognition from across the globe. He received the Decoration of the Order of Serbian Flag in 2016, and was awarded the Jimmy and Rosalynn Carter Humanitarian Award in recognition of his contributions to the field of public health in 2011.
Bela Bajaria
VP of Global TV, Netflix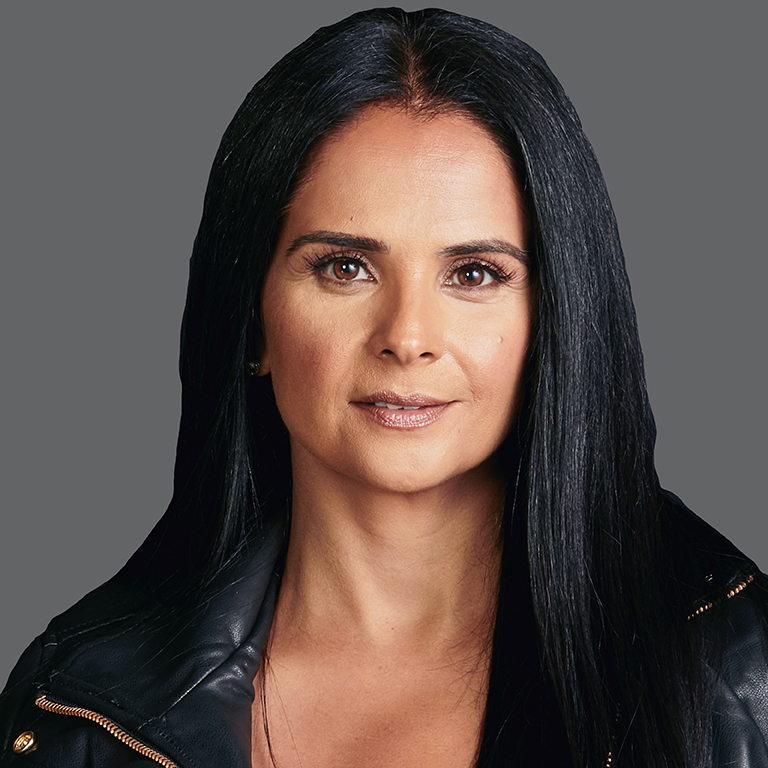 Bela Bajaria was named Vice President of Global TV in 2020, overseeing English language and local language scripted and unscripted series around the world. Previously, she oversaw local language originals, original series across Europe, the Middle East, Turkey, Africa, India, Asia, and Latin America as Vice President of Local Language Originals. In this role, she managed the teams behind shows such as La Casa de Papel (Spain), The Witcher (Poland), Sacred Games (India), Kingdom (Korea), Blood & Water (South Africa), and Sintonia (Brazil). Bela joined Netflix in 2016 to lead Netflix's push into unscripted programming including the critically acclaimed Queer Eye, Nailed It! and Tidying Up with Marie Kondo. She was previously President of Universal Television. Bela currently serves on the board of Los Angeles' Saban Community Clinic and received the Lenny Somberg Award in 2018. She has also been honored by the "I Have a Dream" Foundation of Los Angeles and The March of Dimes Foundation.
James A. Baker III
61st United States Secretary of State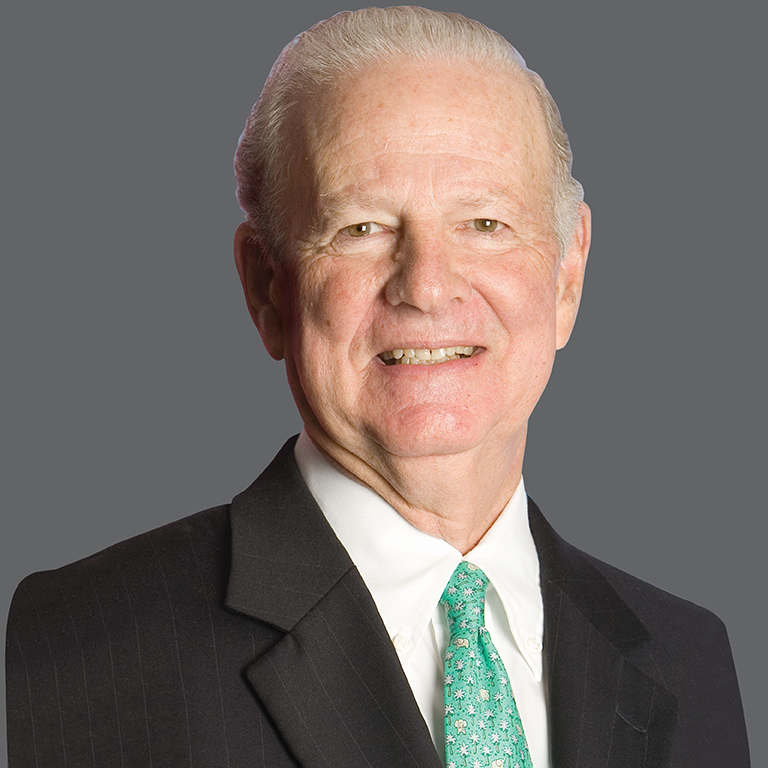 The career that James A. Baker, III had in public service and politics stands unparalleled. He is the only person to serve as Secretary of State, Secretary of the Treasury, and twice as White House Chief of Staff -- for Presidents Ronald Reagan and George H.W. Bush. Starting in 1976, he led an unprecedented five presidential campaigns for Presidents Reagan, Bush and Gerald Ford.
Baker is considered one of America's most effective Chiefs of Staff for his work under President Reagan. During that time, the President reduced taxes, loosened regulations and help re-ignite America's economic engine. As Secretary of the Treasury under Reagan, Baker played a key role in the Tax Reform Act that simplified the nation's tax code and the Plaza Accords to stabilize global currencies.
During his tenure as Secretary of State, the Cold War ended peacefully, the Soviet Union dissolved, and democracy spread across the globe. Baker lay the diplomatic groundwork for the unification of Germany, forged the unprecedented international coalition that forced Saddam Hussein's troops from Kuwait and designed the 1991 Madrid Peace Conference.
Baker's public service continued after leaving the government. He founded the James A. Baker III Institute for Public Policy at Rice University, was Personal Envoy of the United Nations to seek a political solution to the conflict over Western Sahara, and was Special Presidential Envoy to restructure Iraq's sovereign debt.
He is a senior partner with the law firm Baker Botts. He and Susan Garrett Baker have 8 children and 19 grandchildren.
Marco Bassetti
CEO, Banijay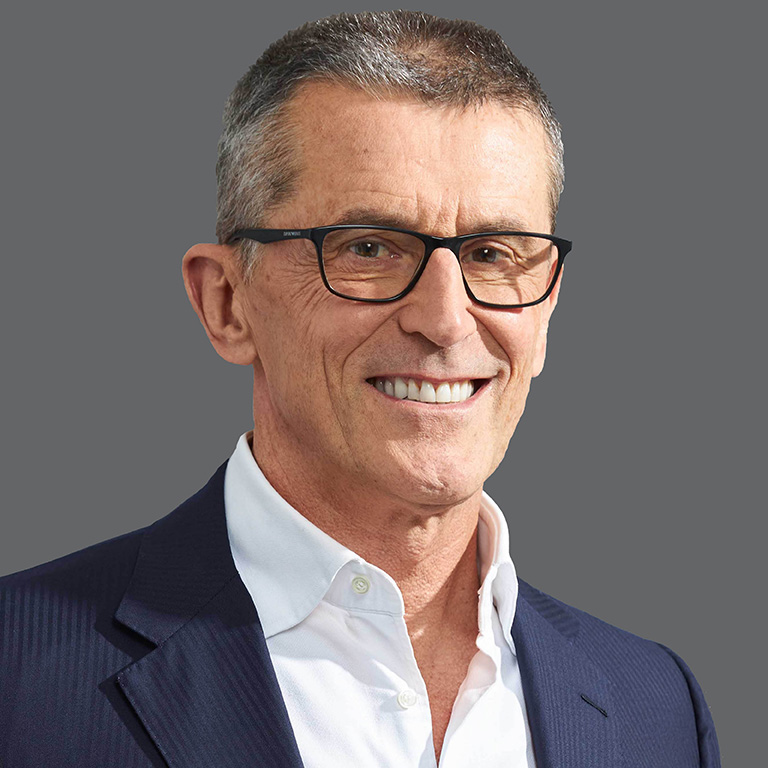 Bassetti serves as CEO of the largest international content producer and distributor, Banijay. With an extensive catalogue that includes Survivor, Big Brother, MasterChef, Temptation Island, Grantchester, Extreme Makeover: Home Edition, Deal or No Deal, Versailles, Biggest Loser, Home and Away, Money Drop, Mr Bean and Black Mirror, the business operates across 22 territories globally with a portfolio that comprises of 120+ production entities. With a strong track-record in the international content business, entrepreneur Bassetti's television career took off in the early 1980s, as an executive producer for Mondadori's Rete Quattro before moving to Mediaset. In 1986, he founded his own production company, La Italiana Produzioni, and a few years later, he set up Aran. Between 1994 and 1997, he was CEO of Pearson TV Italy and in December 1997, he started Endemol Italy, working as Managing Director and then President until May 2004, when he stepped down to dedicate more time to entrepreneurial activities in Italy and abroad. Still remaining on Endemol's International Board, in October 2007, he returned to the Group as COO and in August 2009, was appointed President before taking over the responsibility of Group CEO. Stepping down in 2012, he then opened Ambra Multimedia before, in 2013, taking on the role of CEO at Banijay.
Frank A. Bennack, Jr.
Executive Vice Chairman & Former CEO, Hearst; Chairman, The Paley Center for Media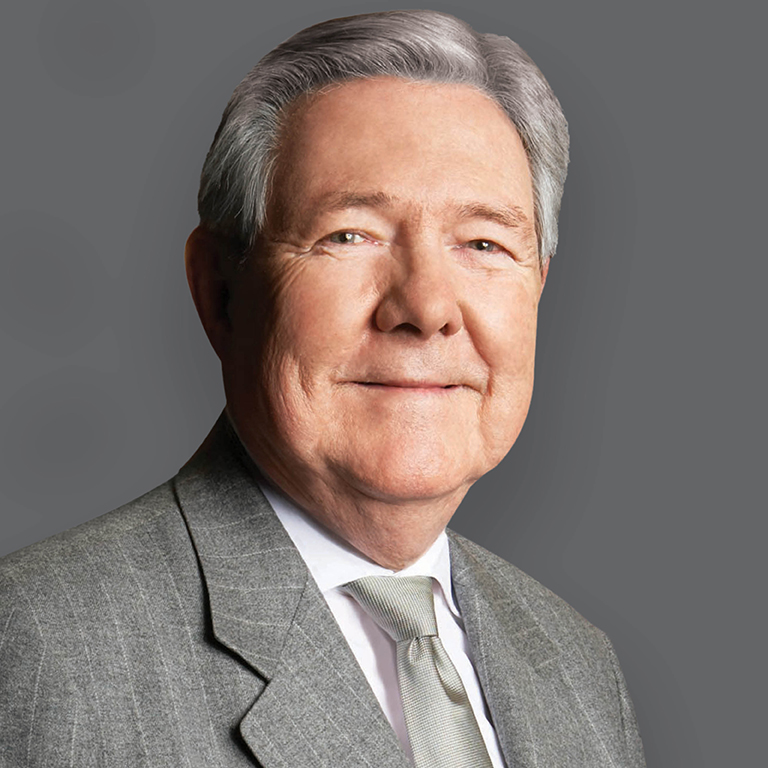 Frank A. Bennack, Jr., is executive vice chairman of Hearst, one of the nation's largest private companies engaged in a broad range of publishing, broadcasting, cable networking and diversified media and information activities. He is also chairman of the companies' Executive Committee, a director of Hearst and a trustee of The Hearst Family Trust established under the will of William Randolph Hearst. In addition, he sits on a number of corporate committees and the Hearst Foundations Boards where he has served for more than 25 years.
Bennack served as Hearst's CEO for more than 28 years. He directed the company through an unprecedented period of growth from when he began his first tenure as CEO in 1979 through June 2013 when he stepped down—increasing revenues 14 times and growing earnings more than 30 times, through investments, acquisitions and startups. Today, Hearst is comprised of some 360 plus businesses and 20,000 employees.
Under his leadership, the company launched three leading cable networks with its partner ABC (now the Walt Disney Company), A&E, HISTORY and Lifetime, and invested in the ESPN family of networks, now in 190 countries and territories. On Bennack's watch, Hearst marched toward diversification and global expansion, including its nearly $1 billion acquisition in 2011 of Lagardère's 100 international titles outside of France, its purchase of healthcare information leader MCG and acquiring ownership of global ratings agency Fitch Group. Bennack was also instrumental in the decision to create what today is Hearst Television Inc., one of the nation's largest non-network owned television station groups, which operates 34 television stations. During his tenure, Hearst launched such magazines as Country Living, Food Network Magazine, HGTV Magazine, Marie Claireand O, The Oprah Magazine.
Bennack's operating talent and ability to envision and oversee transformation extend beyond his role at Hearst. His influence on corporate boards of directors—many lasting decades—has impacted the worlds of finance, at J.P. Morgan Chase and its predecessor companies Chemical Bank, Manufacturers Hanover and Chase; retail, as an outside director of Allied Stores, which became the modern day Federated/Macy's Inc. and was the parent company of Brooks Brothers, Jordan Marsh, Stern's and Le Bon Marché; and pharmaceuticals, as a director of Wyeth, formerly American Home Products, which was acquired by Pfizer in 2009.
Bennack is currently a director of Ralph Lauren Corporation. He is chairman of Hearst Magazines UK, a wholly owned subsidiary of Hearst. Bennack is also a governor and former chairman of NewYork-Presbyterian Hospital and its Healthcare System, a managing director of the Metropolitan Opera of New York, chairman emeritus of Lincoln Center for the Performing Arts and chairman of The Paley Center for Media (formerly The Museum of Television & Radio). He was the 1992-93 chairman of the Newspaper Association of America (formerly the American Newspaper Publishers Association).
Prior to his first stint as chief executive, Bennack served as executive vice president and chief operating officer of Hearst and, prior to that, as vice president and general manager of the Hearst Newspaper Group. He also served in a variety of management posts, including a seven-year tenure (1967 to 1974) as publisher and editor of the San Antonio Light.
As a teenager, the San Antonio native was host of both television and radio programs. He eventually entered publishing in his hometown and rose from classified advertising salesman to newspaper publisher by the age of 34.
Bennack has received honors for his charitable work from such organizations as the American Heart Association, United Cerebral Palsy and the Inner-City Scholarship Fund of New York. His industry awards include the Gold Medal from the International Radio & Television Society in 1991, the Trustees' Award (Emmy) from the National Academy of Television Arts and Sciences in 1993, the 1997 Center for Communication Award, the Distinguished Public Service Award from the Advertising Council in 1999, and the 1999 Distinguished Service Award from the National Association of Broadcasters. In 2007, he was elected into the American Academy of Arts and Sciences.
Gary B. Bettman
Commissioner, National Hockey League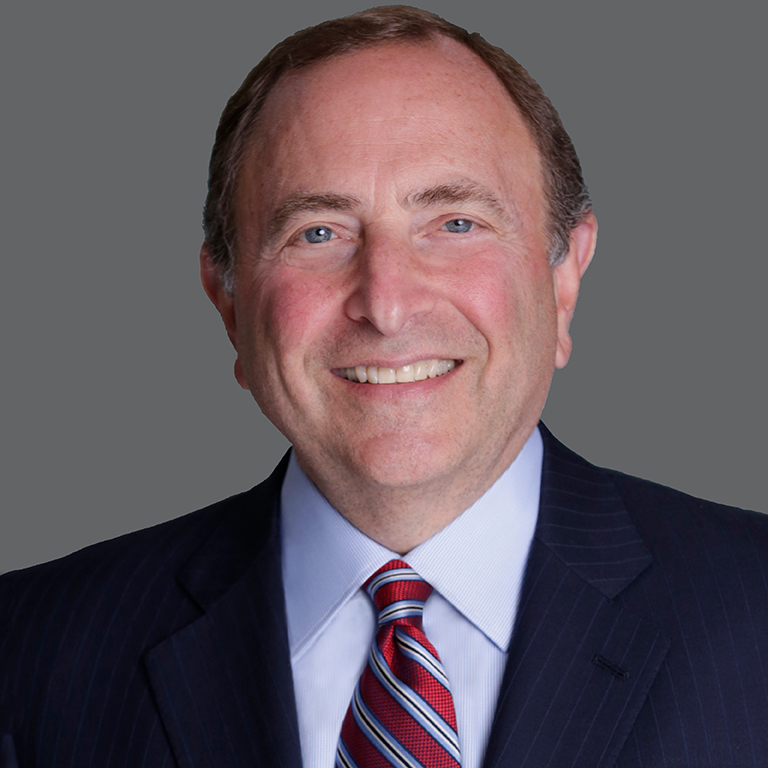 Gary Bettman has served the National Hockey League as Commissioner since February 1, 1993 and has guided the world's top professional hockey league through more than two decades of growth and advancement on and off the ice. Record revenues, record attendance and numerous fan-friendly and community-minded initiatives are just a few examples of the ways Commissioner Bettman has brought the NHL to a broader audience, through more media platforms, than any time in League history. In recognition of his many contributions to the game, he was inducted into the Hockey Hall of Fame as a member of the Class of 2018.
By negotiating a long-term Collective Bargaining Agreement with the National Hockey League Players' Association (NHLPA) and long-term, multi-billion-dollar national broadcast rights agreements in the United States (NBC Sports) and Canada (Rogers Communications) plus an innovative digital rights agreement with Major League Baseball Advanced Media (MLBAM), Commissioner Bettman has fostered unprecedented economic stability for the League's Member Clubs. League revenues have increased more than tenfold during Commissioner Bettman's tenure and franchise values have increased exponentially.
Amid the global pandemic, Commissioner Bettman worked with the NHLPA to extend the CBA – guaranteeing extended labor peace – and to craft a Return to Play plan that enabled the NHL to safely return to the ice, complete the 2019-20 season and award the Stanley Cup.
On the ice, the NHL's competitive balance may be unrivaled in professional sports – thanks to the strongest Collective Bargaining Agreement in sports and the implementation of rules designed to accentuate the speed, skill and creativity of the players.
A calendar of innovative signature events – including iconic outdoor games (the Bridgestone NHL Winter Classic, the Coors Light NHL Stadium Series and the Heritage Classic) – has driven fan engagement and sponsor participation to unprecedented levels. These achievements were recognized with three Sports Business Awards accorded by the Sports Business Journal and Sports Business Daily in 2014, with Commissioner Bettman being named Sports Executive of the Year; the NHL being named Sports League of the Year, and the 2014 Bridgestone NHL Winter Classic – which attracted a crowd of over 105,000 to the University of Michigan's "Big House" stadium on New Year's Day – being named Sports Event of the Year.
Advancements in the game under Commissioner Bettman include the implementation of overtime and the 'shootout,' which eliminate tied games during the regular season. The League's implementation of the two-referee system revolutionized hockey officiating around the world. Other innovations include the development and advancement of video review (since replicated by the National Football League, Major League Baseball and the National Basketball Association), emergency on-ice trauma care and elevation in the study of injuries.
In addition, Commissioner Bettman created the first Department of Player Safety in pro sports. The Department is entrusted with the continued consideration of suggesting proposed changes to rules and equipment that will make the game safer for the players. The NHL also was the first sports League to explain player supplementary discipline rulings in videos available to all through the League's digital outlets – an advancement that has been hailed throughout the sports world.
Commissioner Bettman also has focused attention on the League's international makeup and appeal. NHL players stocked the rosters at five consecutive Olympic Winter Games, beginning in 1998 at Nagano, Japan, and the World Cup of Hockey tournament returned to the NHL calendar in September, 2016. As a further testament to the League's international appeal, NHL games are televised in more than 160 countries and covered on NHL.com in seven languages – Czech, Finnish, French, German, Russian, Slovak and Swedish – in addition to English.
In keeping with the Commissioner's commitment to serving fans, the NHL Network provides viewers in the U.S. with original programming from the League's signature events as well as "NHL Now," a daily NHL talk/interview show; "NHL Tonight" and "NHL On The Fly," which provide game highlights and analysis every night of the season.
Charity, community service and diversity also have been at the forefront of Commissioner Bettman's tenure. Hockey Fights Cancer has raised millions in support of cancer research and awareness. Mr. Bettman also prioritized grass-roots initiatives that bring hockey to youngsters. These programs include "Hockey is for Everyone," a part of the NHL Foundation, the NHL's charitable and community relations organization and a major component of the League's youth hockey programming. In furtherance of "Hockey Is For Everyone," the NHL joined the Thurgood Marshall College Fund to fund a full four-year college scholarship for outstanding scholar-athletes from its inner-city hockey programs for at-risk youth.
In addition, the NHL in 2013 signed an historic partnership agreement with the "You Can Play Project" which is dedicated to ensuring equality, respect and safety for all athletes, without regard to sexual orientation. In 2014, the League received the International Role Model Award from the Equality Forum, a non-profit organization, the mission of which is to advance national and international lesbian, gay, bisexual and transgender civil rights through education.
NHL Green, another of Commissioner Bettman's initiatives, has been recognized widely for its support of environmental causes. NHL Green received the prestigious 2011 Sport for the Environment Award from the global Beyond Sport organization. The League also was celebrated for the establishment and success of the NHL Food Recovery Program, which recovers prepared but untouched food from all 30 NHL facilities, providing hundreds of thousands of meals to local shelters across North America while diverting hundreds of tons of food waste from landfill. NHL Green was named winner of the 2013 Communitas Award for Leadership in Ethical and Environmental Responsibility. NHL Green also released the 2014 NHL Environmental Sustainability Report, the first of its kind by a major professional sports League, which highlighted the numerous programs, benchmarks, and successes that have increased the League's overall sustainability. In 2014, the Green Sports Alliance, a non-profit organization with a mission to help sports teams, venues and Leagues enhance their environmental performance, honored the NHL with its Environmental Leadership Award.
A native of Queens, NY, Mr. Bettman also served 12 years with the National Basketball Association. Prior to that, he worked in the Proskauer Rose Goetz & Mendelsohn law firm.
Commissioner Bettman graduated from Cornell University and the New York University School of Law. He and his wife, Shelli, have three children -- Lauren, Jordan, and Brittany – and five grandchildren.
Shobhana Bhartia
Chairman & Group Editorial Director, HT Media Ltd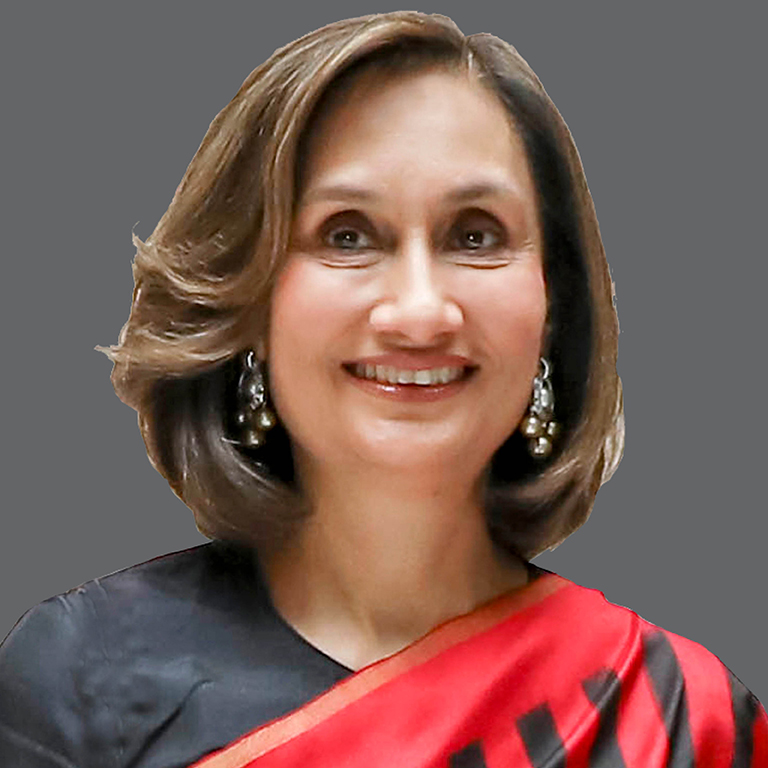 Shobhana Bhartia is chairman and group editorial director of HT Media Ltd, India's largest listed media company, which is part of the Birla group.
In a career spanning three decades, much of it in leadership roles, Bhartia has transformed HT Media from a print-only traditional media company into a professionally-run media conglomerate which spans English (Hindustan Times and Mint), Hindi (Hindustan), digital, and FM Radio. Bhartia, the only woman chief executive of a national media group has helped drive HT's digital transformation; the HT newsroom is among the largest integrated newsrooms of its kind in the country.The company's publications, Hindustan Times, Mint, and Hindustan, and their websites are widely read and trusted.
Bhartia was awarded the Officier de l'Ordre National de la Légion d'Honneur, theFrench Republic's highest civilian award, in 2016; the US-India Business Council's Global Leadership Award in 2015; E&Y's Entrepreneur of the Year in 2005; and a Padma Shri, one of India's highest civilian honours, also in 2005.She was named a Global Leader of Tomorrow by the World Economic Forum in 1996.
Bhartia was nominated a member of the Upper House ofIndian Parliament from 2006 to 2012, during which period she served on the parliamentarycommittees on energy, women empowerment, and human resource development.She also serves as a member of the India Advisory Board of the London School of Economics; a member of the International Advisory Board of the Blavatnik School of Government, Oxford University; and a member of the Board of Visitors, Columbia Journalism School. Bhartia is the Pro Chancellor of the Birla Institute of Technology and Science, Pilani, one of India's top engineering colleges.
Adam Bird
Senior Partner & Global Lead, Consumer Tech & Media Practice, McKinsey & Company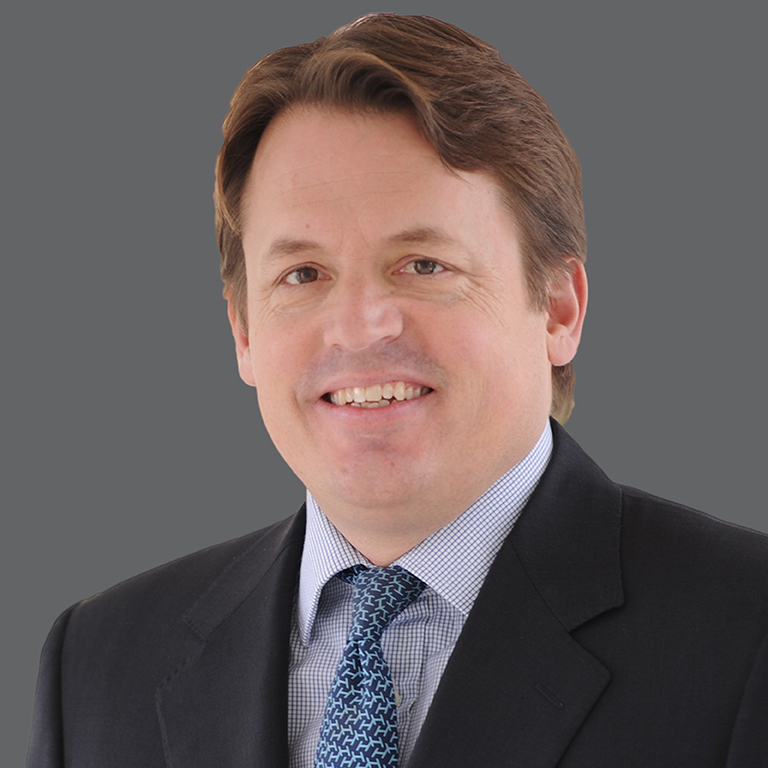 Adam Bird is a Senior Partner and the global leader of McKinsey's Consumer Tech and Media practice. He advises the top management of and investors in the most disruptive and disrupted companies on their most critical business issues. His 25+ years of client work has spanned all major media, entertainment and consumer technology segments, including: D2C services, cable and satellite distribution, broadcasting, consumer publishing, gaming, E-commerce, digital advertising, filmed entertainment, music, and sports.
He is a leader (formerly Young Global Leader) with the World Economic Forum, a Trustee of the Paley Center for Media in New York and a Trustee of Wesleyan University.
Prior to McKinsey, Mr. Bird was the youngest senior partner with Booz Allen Hamilton and managing director of their Global Consumer and Media practices, as well as a member of their board of directors. He received his BA with honors from Wesleyan University.
Mike R. Bloomberg
Founder, Bloomberg Philanthropies and Bloomberg LP
108th Mayor of New York City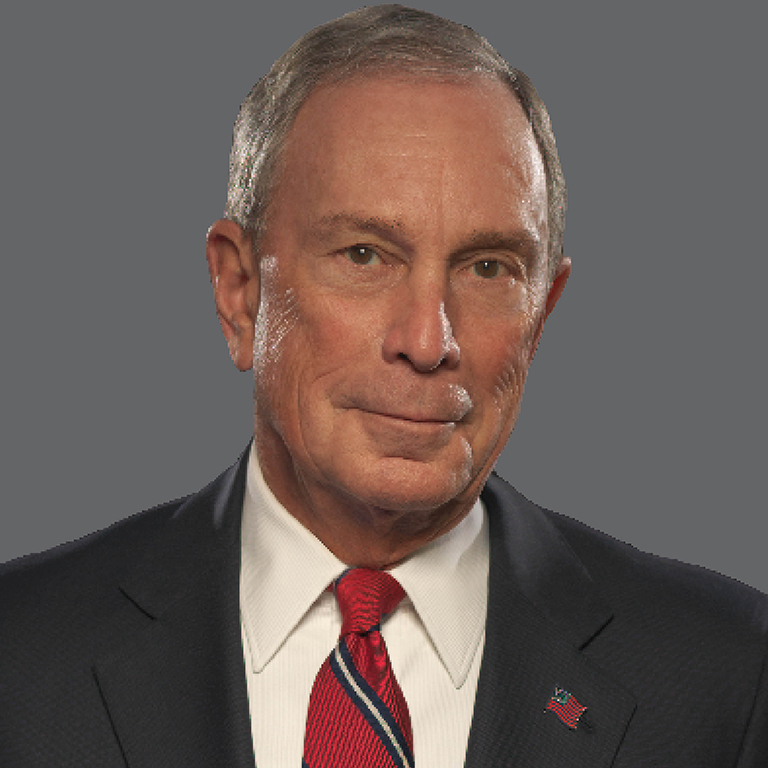 Mike Bloomberg is an entrepreneur and three-term mayor of New York City whose innovations in business, government, and philanthropy have made him a pioneering leader on critical issues facing America and the world. He has launched major coalitions to save and improve lives, including America's largest campaigns to prevent gun violence and fight the climate crisis, and he has championed efforts to fix our immigration system.
Elected mayor just weeks after the attacks of September 11, 2001, Bloomberg led New York City's resurgence. He spearheaded the rebuilding of Lower Manhattan, fought poverty with new programs that became national models, and turned around a failing school system. Bloomberg reduced carbon emissions by 13 percent, increased New Yorkers' life expectancy by three years, and cut crime by a third while reducing incarceration by nearly 40 percent. Despite the Great Recession, he led the city to record job growth.
After leaving City Hall, he resumed leadership of Bloomberg LP, the information technology startup he launched in 1981 that revolutionized the investment industry and leveled the playing field for smaller firms. The company has grown from a one-room office into a global organization that employs nearly 20,000 people in 120 countries.
Throughout his career, he has been strongly committed to giving back through Bloomberg Philanthropies, which employs a unique, data-driven approach to its five main focus areas: the arts, education, the environment, public health, and government innovation. He has given away more than $9.5 billion.
Bloomberg has served as the UN Secretary-General's Special Envoy for Climate Action, charged with galvanizing the efforts of governments, businesses, and civil society to fight climate change. He works in partnership with cities around the world to reduce carbon emissions, and serves as President of the Board of C40 Cities Climate Leadership Group, and as Co-Chair of the Global Covenant of Mayors for Climate & Energy.
He also served as the World Health Organization's Global Ambassador for Noncommunicable Diseases, and Bloomberg Philanthropies works on life-saving initiatives to reduce tobacco use, improve maternal and reproductive health, increase global road safety, and many more. Recently, Bloomberg launched a series of efforts to help fight the coronavirus pandemic, including supporting mayors through a partnership with public health and management experts at Johns Hopkins and Harvard; launching a contact tracing program with New York State; and committing $40 million to help low- and middle-income countries prevent the spread of the disease.
Bloomberg grew up in a middle-class home in Medford, Massachusetts. He worked his way through school, graduating from Johns Hopkins University and Harvard Business School. He is the father of two daughters, Emma and Georgina, and has two grandchildren.
Julia Boorstin
Senior Media & Entertainment Correspondent, CNBC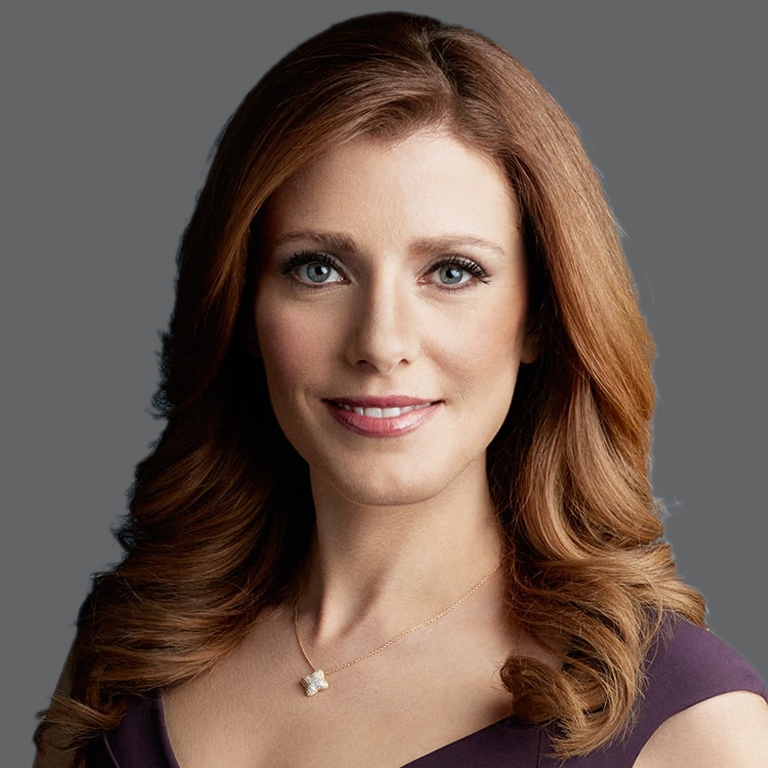 Julia Boorstin joined CNBC in May 2006 as a general assignment reporter. Later that year, she became CNBC's media and entertainment reporter working from CNBC's Los Angeles Bureau. Boorstin covers media with a special focus on the intersection of media and technology.
In 2013, Boorstin created and launched the CNBC Disruptor 50 , an annual list highlighting the private companies transforming the economy and challenging companies in established industries. Additionally, she reported a documentary on the future of television for the network, " Stay Tuned…The Future of TV."
Boorstin joined CNBC from Fortune magazine where she was a business writer and reporter since 2000. During that time, she was also a contributor to "Street Life," a live market wrap-up segment on CNN Headline News.
In 2003, 2004 and 2006, The Journalist and Financial Reporting newsletter named Boorstin to the "TJFR 30 under 30" list of the most promising business journalists under 30 years old. She has also worked for the State Department's delegation to the Organisation for Economic Co-operation and Development and for Vice President Gore's domestic policy office.
She graduated with honors from Princeton University with a B.A. in history. She was also an editor of The Daily Princetonian.
Simone Boyce
Correspondent, NBC News NOW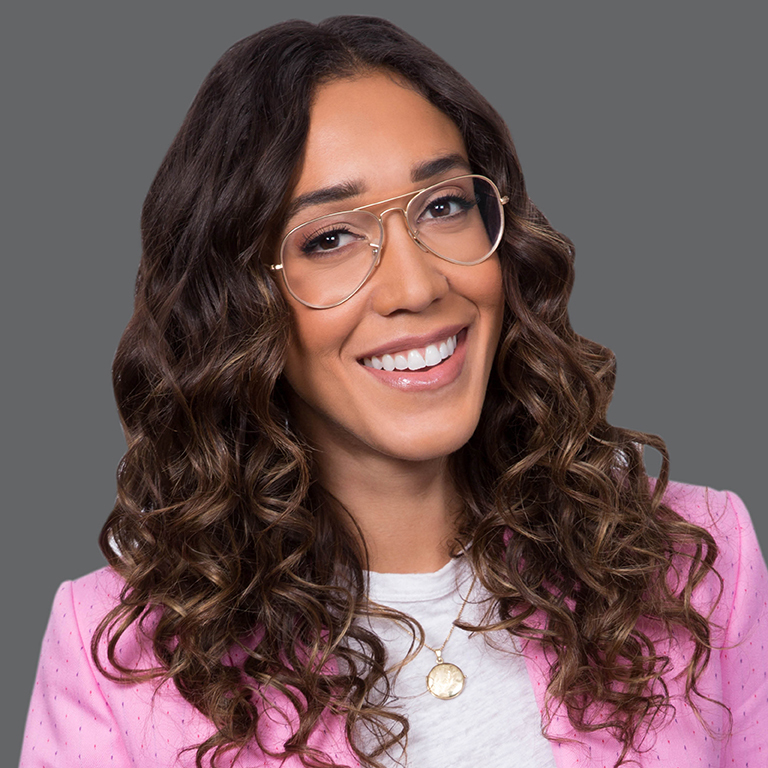 Simone Boyce is a correspondent for NBC News' new streaming digital news service – NBC News NOW. She covers in-depth explainer stories from around the world, reporting from the field on a variety of topics including the experiences of young black conservatives, third party candidates and apathetic millennial voters.
 Simone previously covered women's issues as a correspondent for Mic, delving into the future of reproductive rights and representation of minorities in STEM. In 2017, she reported from the front-lines of the largest wildfire in California history and the deadly Montecito Mudslides as a general assignment reporter for KTLA 5 News. And at FOX 5 News in New York, Simone executive produced a lifestyle series and earned an Emmy nomination for her reporting on the hidden roots of the underground railroad in Brooklyn and lower Manhattan.
As a journalist thriving in the intersection of culture and politics, Simone has interviewed countless actors, filmmakers and culture shapers. She's also moderated discussions on stage with actress Viola Davis and a healthcare debate between Senator Barbara Boxer and former Speaker Newt Gingrich. Simone is originally from Los Angeles and holds a bachelor's degree in broadcast journalism from the University of Florida.
Peter Chernin
Founder & CEO, Chernin Entertainment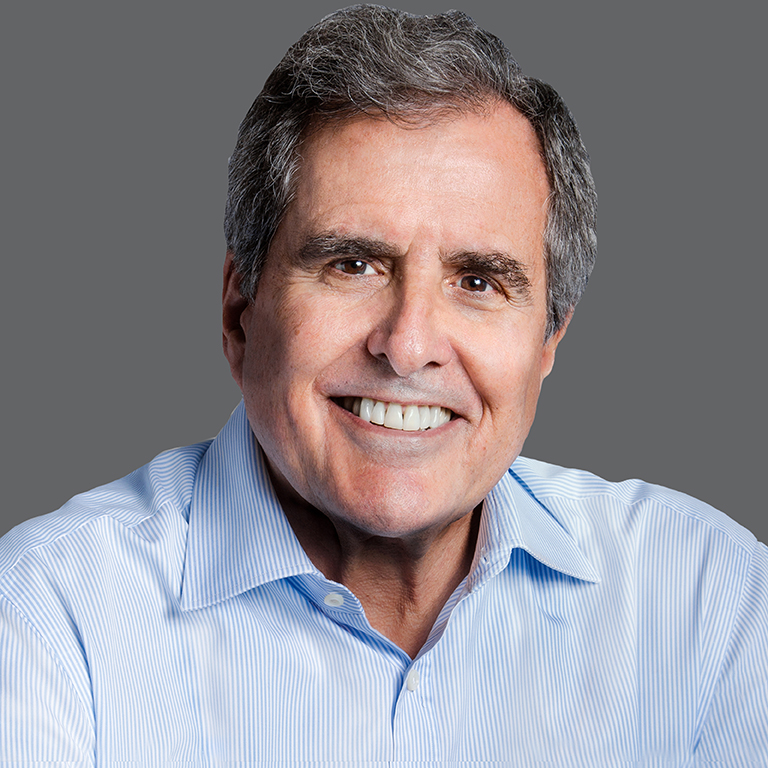 Peter Chernin is a media executive and producer who created Chernin Entertainment and The Chernin Group in 2010.
Through his Chernin Entertainment, Mr. Chernin has delivered a robust slate of critically acclaimed projects over the past decade including the global blockbuster features Rise of the Planet of the Apes, Dawn of the Planet of the Apes and War for the Planet of the Apes, which re-launched the franchise for a new generation and received an Oscar® nomination. Other credits under his banner include the Oscar-nominated films Ford vs Ferrari directed by James Mangold and starring Matt Damon and Christian Bale; Hidden Figures from director Ted Melfi and The Greatest Showman starring Hugh Jackman. Alongside a first look feature film pact with Netflix, Chernin Entertainment also produced Apple TV+'s drama series "Truth be Told" starring Octavia Spencer and "See" starring Jason Momoa from Steven Knight and Francis Lawrence, both have been renewed for a second season on the streamer. The company previously produced Fox's hit television comedy "New Girl," Upcoming projects for Chernin Entertainment include Netflix's Fear Street film trilogy based on R.L. Stine's teen horror series and directed by Leigh Janiak and "Circe" a drama series adaptation of Madeline Miller's bestseller for HBO Max.
The Chernin Group manages, operates and invests in businesses in the media, entertainment and technology sectors. Through a joint venture with AT&T, The Chernin Group built Otter Media, and in 2018 sold their controlling interest to AT&T in one of the largest digital media deals of the decade. The Chernin Group's additional assets include strategic investments in U.S.-based technology and media companies including Headspace, the Action Network, and Scopely.  Additionally, TCG's portfolio includes consumer brands like Food52, Meat Eater, Exploding Kittens and Zola.
Prior to starting The Chernin Group, Chernin served as President and Chief Operating Officer of News Corporation, and Chairman & CEO of the Fox Group. While at Fox, Mr. Chernin was a driving force behind 1997's Titanic as well as the 2009 release of Avatar, which remain two of the top films in terms of box office with a combined worldwide gross of nearly $5 billion
Mr. Chernin sits on the Board of American Express, serves as Co-Chair of UC Berkeley's Board of Visitors, and is Chairman and Co-Founder of Malaria No More.
Sean Cohan
Chief Growth Officer and President, International, Nielsen Global Media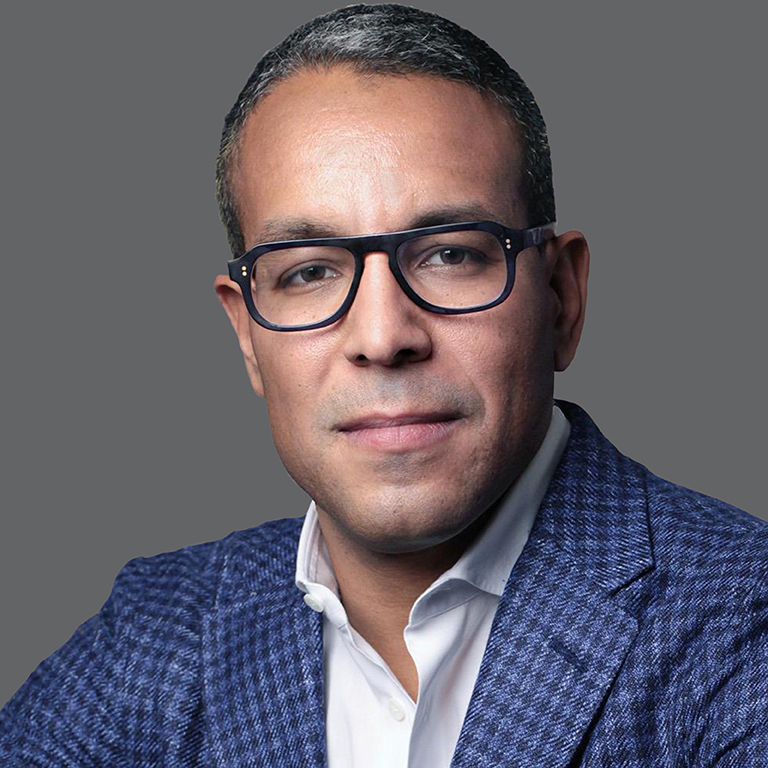 Sean Cohan is Nielsen Global Media's Chief Growth Officer and President, International. He joined Nielsen in March2020 and is responsible for overseeing Nielsen's GrowthStrategy, Strategic Partnerships, Corporate and BusinessDevelopment, and its range of businesses outside theU.S., including Measurement, Outcomes, Sports and Metadata.
Sean comes to Nielsen having spent decades in the media business, including a15-year tenure at A+E Networks. He brings extensive strategic, financial, operational and growth experience to Nielsen, along with a track record of successfully transforming businesses, brands, teams, relationships and culture.
Sean has a Bachelor's Degree in Economics from Harvard and a Masters from theStanford Graduate School of Business. He sits on the board of directors/trustees for the Parrish Art Museum, the Banff World Media Festival, and the OpportunityNetwork, which helps develop underrepresented high school students on their paths to and through college and into their careers. He is also Vice Chair on a committee of UJA Federation of NY.
Jeffrey Cole
Director & CEO of the Center for the Digital Future
USC Anennberg School for Communication and Journalism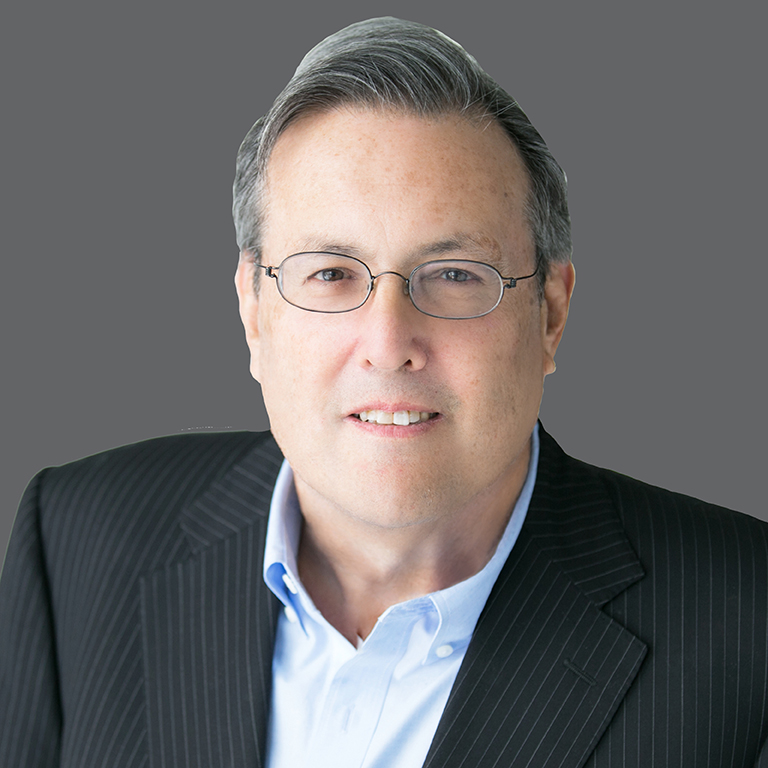 Jeffrey Cole has been at the forefront of media and communication technology issues both in the United States and internationally for the past three decades. An expert in the field of technology and emerging media, Cole serves as an adviser to governments and leading companies around the world as they craft digital strategies.
In July 2004 Dr. Cole joined the USC Annenberg School for Communication as Director of the newly formed Center for the Digital Future and as a Research Professor. Prior to joining USC, Dr. Cole was a longtime member of the UCLA faculty and served as Director of the UCLA Center for Communication Policy, based in the Anderson Graduate School of Management. Cole founded and directs the World Internet Project, a long-term longitudinal look at the effects of computer and Internet technology, which is conducted in over 35 countries. At the announcement of the project in June 1999, Vice President Al Gore praised Cole as a "true visionary providing the public with information on how to understand the impact of media." Nineteen years into the project, the World Internet Project, through its unique data on Internet users around the world, is the leading, unrivaled international project examining the ways in which technology changes our lives.
Cole regularly presents trends and insights of the project to the White House, FCC, Congress, Department of Defense and heads of governments around the world. He has worked closely with the CEOs of GroupM, Ericsson, Telstra, Wesfarmers and others. On the advisory side, his long-term relationships have included Microsoft, Sony, Time Warner, AT&T, AARP, CBS, NBC, ABC, CPB, PBS, HP, Coca-Cola and many more as they learn to navigate the digital future. He also sits on Unilever's (the world's second largest advertiser) Global Digital Strategy Board.
In 2016 Cole was one of the founders of the Global Disruption Fund (GDF), a technology investment fund based in Australia (www.globaldisruptionfund.com.au). Cole is one of the members of the Investment Committee identifying innovative companies and those about to be disrupted, making investments based on his work. The Fund is now worth close to $1 billion and growing; it achieved a 40% return in its first year. Since 2017 he has written a popular and widely circulated column on disruption, media, technology and entertainment (www.digitalcenter.org/cole).
Under Cole's leadership, the Center has conducted deep examinations of the entertainment, sports media, transportation and banking industries to identify where the next wave of disruption will occur. More than just identifying trends, the Center works closely with industry to create policies and make the concrete changes that will keep them competitive. That work includes all five (formerly six) motion picture studios, all four networks and now streaming companies, as well as sports networks, leagues, automotive companies and banks.
In the 1990s, Cole worked closely with the four broadcast networks (ABC, CBS, NBC and Fox) dealing with television programming issues under an anti-trust waiver that allowed the networks to work together for the very first time. He issued annual reports to the television industry, Congress and the nation. Upon the release of the 1996 report, Cole held a joint press conference with President Bill Clinton, who referred to the Center for Communication Policy as "the premier educational institution setting trends in entertainment." Nationwide there was unanimous praise for the quality of the reports and their contribution to the television content debate.
Cole has testified before Congress on television issues and has been a keynote speaker at more than 750 conferences on media and technology (many can be seen on YouTube). He has worked with the White House during the Clinton and George W. Bush administrations on media and telecommunications issues. He regularly makes presentations across the U.S., Europe, Asia, Latin America, the Middle East and Africa.
Cole was a member of the Executive Committee of the Academy of Television Arts & Sciences (ATAS) from 1997 to 2001 and was the founding governor of the ATAS Interactive Media Peer Group. At UCLA, Cole taught over 35,000 students. In 1987 he received UCLA's Distinguished Teaching Award.
Frank Cooper III
Senior Managing Director, Global Chief Marketing Officer, BlackRock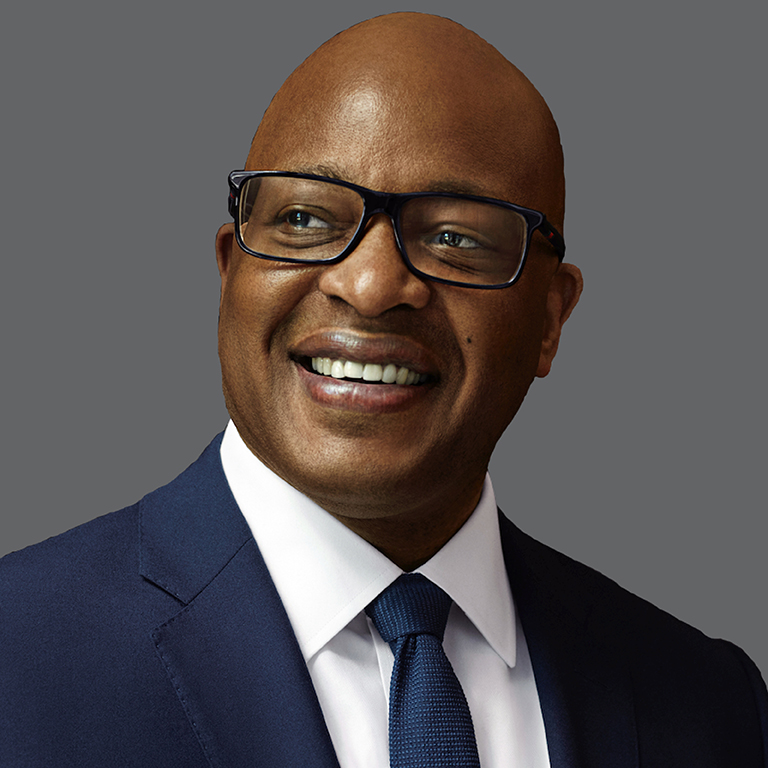 Frank Cooper III has built his career on a unique capability: to unite business, human and cultural perspectives to make brands supremely relevant. As such, he has built a reputation as an agent of change, able to lead transformation for companies at an inflection point across multiple industries, from entertainment and consumer goods to technology and finance.
In his current role as Senior Managing Director and Global Chief Marketing Officer of global financial powerhouse BlackRock, Frank leads across every region of the world—combining the science of data-driven/technology-centered approaches with the art of creativity, culture and purpose.
Frank began his career as an entertainment lawyer, later serving as a senior executive at two of the world's most iconic music labels: Motown and Def Jam. His ability to leverage entertainment to connect culture with consumers led to his subsequent roles as Chief Marketing and Creative Officer at BuzzFeed and Chief Marketing Officer of Global Consumer Engagement for PepsiCo's Global Beverage Group.
More recently, Frank has been lauded by Fast Company Magazine as one of the "100 Most Creative People in Business"; was a four-time recipient of Billboard Magazine's "Power 100"; and recipient of AdColor's coveted Legend award.
Qualifications
Frank Cooper III earned a J.D. from Harvard Law School, where he served as the Supreme Court Editor of The Harvard Law Review, and a B.S. degree in business administration from the University of California at Berkeley.
He serves on the Global Executive Committee for BlackRock. He is the former Chairman of the American Advertising Federation (2009-2011) and has also served on the for-profit Boards of Burlington Stores (2014-2016), and Ogmento/Flyby Media (2010-2016, AR company sold to Apple).
Mathias Döpfner
CEO, Axel Springer SE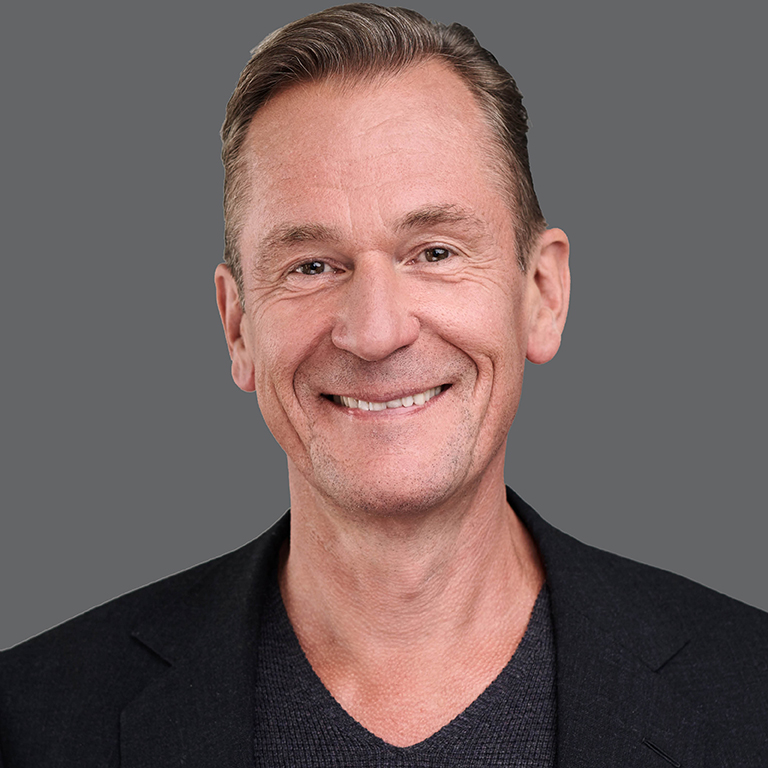 Dr Mathias Döpfner is the CEO of Axel Springer SE. He started his career as a journalist at the "Frankfurter Allgemeine Zeitung" in 1982. He has been with Axel Springer SE since 1998. Initially as editor-in-chief of Die Welt. Dr Mathias Döpfner became the member of the Executive Board in 2000 and has been CEO since January 2002. 
Since Mr. Döpfner became CEO, Axel Springer revenues from digital activities increased from €117 million to €2.3 billion with adjusted EBITDA from digital increasing from €-12 million to €620 million. Worldwide digital audience expanded to more than 300 million users. Mr. Döpfner is also a member of the Board of Directors of Netflix Inc. and Warner Music Inc.
Nancy Dubuc
CEO, VICE Media Group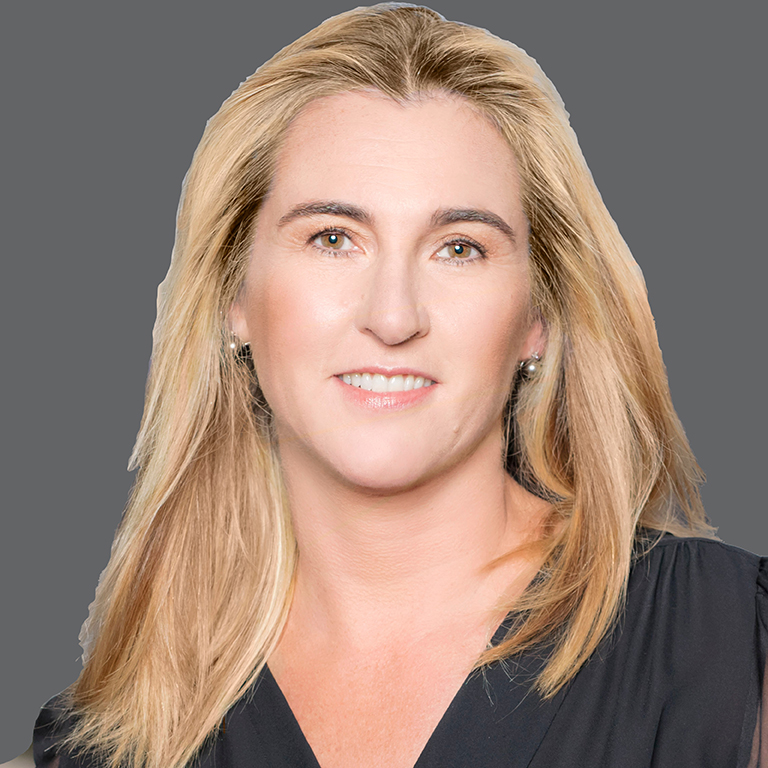 Nancy Dubuc is Chief Executive Officer of VICE Media Group, today's largest independent youth media company. Since joining in 2018 she has directed the expansion and transformation of the company's global businesses that include two content production studios, a news division, a digital publishing engine, a creative advertising agency, an international television network and several fashion and culture publications. Most recently, Dubuc drove the company's strategic acquisition of Refinery29, the leading female-focused lifestyle and entertainment destination.
Prior to joining VICE, Dubuc served as President and Chief Executive Officer of A+E Networks, the third in the company's history after rising in the ranks as a programming executive. She created genre-defining content like ​Vikings​, ​Hatfields & McCoys​, ​American Pickers​ and ​PawnStars​. She also launched A&E Indie Films and A+E Studios, cementing the company's position as a leader in award-winning documentary film and scripted television. While CEO, A+E Networks became a global powerhouse with an expanded roster of channels and strategic business investments, generating milestone growth in reach and revenue.
A graduate of Boston University, Dubuc received the Distinguished Alumni Award from itsCollege of Communications in 2013. She is also a recipient of the NCTA Vanguard Award forDistinguished Leadership.
Tami Erwin
CEO, Verizon Business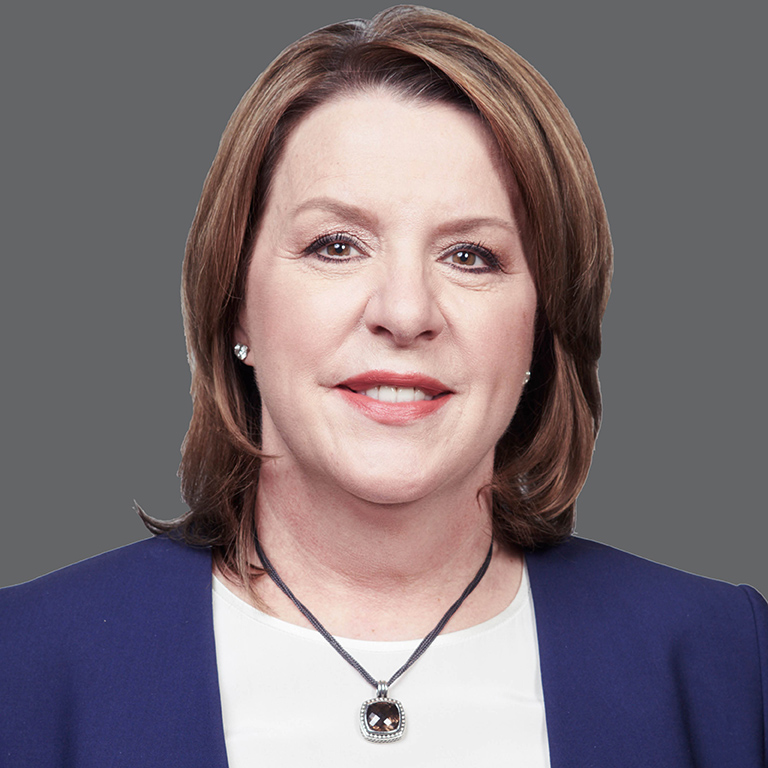 Tami Erwin is executive vice president and CEO of Verizon Business. She is widely recognized for her strategic impact, marketing and operations focus, technical savvy, and passion for people. As CEO of Verizon Business, a $30B+ business with over 26,000 employees, Tami and her teams deliver mission critical solutions to businesses worldwide and operate America's most reliable wireless network and premier all-fiber network.Together with her teams, they help businesses, government, and communities connect to the global economy and prepare for digital transformation, innovation, and accelerated growth in the 5G era.Tami leads by example in advocating for women, social fairness and equal opportunity. She is passionate abouttechnology's role in improving the ways that people live, learn, work and play. Tami is a champion ofdevelopment and engagement programs for women in business and investment in STEM programs forstudents. As the executive sponsor of Verizon's Veterans employee resource group, Tami provides strategic oversight ofthe programs and resources the company provides to its more than 10,000 veterans, active reservists andmilitary families.Tami serves on the Paley Media Center Board of Trustees and the boards of John Deere and the Verizon Foundation. She is a graduate of the Executive Program at the Stanford University Graduate School of Business, and attended Pacific Union College, majoring in Business Administration. Originally from Seattle, Washington, Tami and her husband Darrell have two adult children and now call New Jersey home.
David Eun
President, Samsung NEXT; Chief Innovation Officer, Samsung Electronics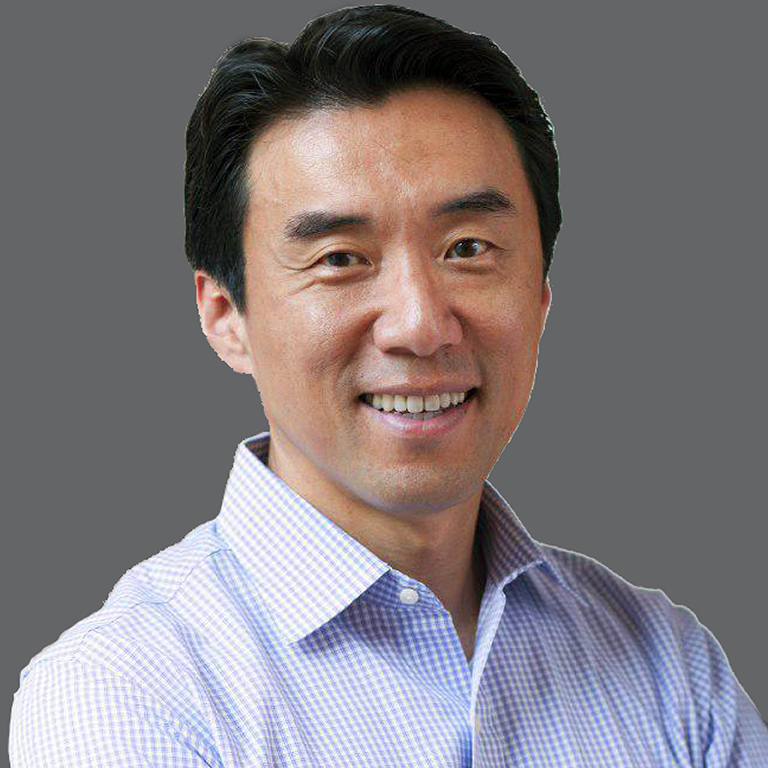 As President of Samsung Next and Chief Innovation Officer of Samsung Electronics, David leads Next in its mission to empower an ecosystem of builders and founders, and bring their software and services to life. David works closely with Samsung and industry leaders to identify how consumers and enterprises will engage with technology in the future, and how that can drive long term growth for Samsung and its partners. Prior to joining Samsung, David served as President of AOL Media and Studios, and Global Head of Content Partnerships at Google after developing new digital businesses as a venture capitalist and executive at Time Warner and NBC Entertainment.
Mike Fries
CEO & Vice Chairman, Liberty Global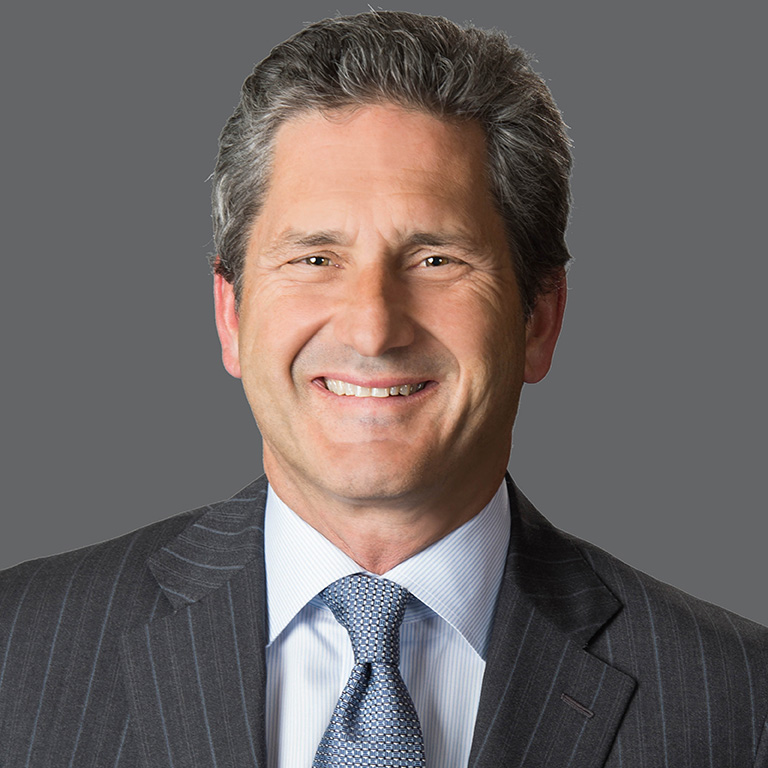 Mike Fries is Chief Executive Officer and Vice Chairman of Liberty Global, one of the world's leading converged video, broadband and communications companies. With operations in seven European countries under the consumer brands Virgin Media, Telenet, UPC and VodafoneZiggo, Liberty Global has 28,000 employees, 46 million broadband, video, voice and mobile subscribers and generates annualized revenue of $16 billion. Across its markets, the Company is dedicated to building and investing in the products, platforms and infrastructure that enable customers, businesses and communities to make the most of the digital revolution – bringing the possibilities of the future to today. As a member of the management team that founded the Company 30 years ago, Fries launched the Company's international expansion, and has served in various strategic and operating capacities since that time. He was appointed Chief Executive Officer of the Company in 2005 and serves as a member of its two-person Executive Committee along with Chairman, Dr. John C. Malone.
Fries is also Executive Chairman of Liberty Latin America (LLA), a leading broadband and mobile operator in Chile, Puerto Rico, the Caribbean and other parts of Latin America. LLA serves 9.4 million broadband, video, voice and mobile subscribers and generates $3.6 billion of annualized revenue. LLA was split off from Liberty Global to focus purely on organic and strategic growth in the region. Fries also serves on the corporate boards of Grupo Televisa and Lionsgate Entertainment.
Fries is an engaged industry and community leader. He serves as board member for Cable Labs and trustee for The Paley Center for Media, and he chairs the boards for the Museum of Contemporary Art Denver and the Biennial of the Americas. He is a Digital Communications Governor and Steering Committee Member of the World Economic Forum and a member of Young Presidents' Organization. Recognition for his achievements includes EY Entrepreneur of the Year in Media, Entertainment and Communications, Industry Leader of the Year by Digital TV Europe, and inductions into the Broadcasting & Cable Hall of Fame and the Cable Hall of Fame, which recognizes pioneers and leaders in the cable industry. Mike holds a B.A. from Wesleyan University, where he serves on the Board of Trustees, and an M.B.A. from Columbia University, where he is a member of the Board of Overseers for the Business School.
Dexter Goei
CEO, Altice USA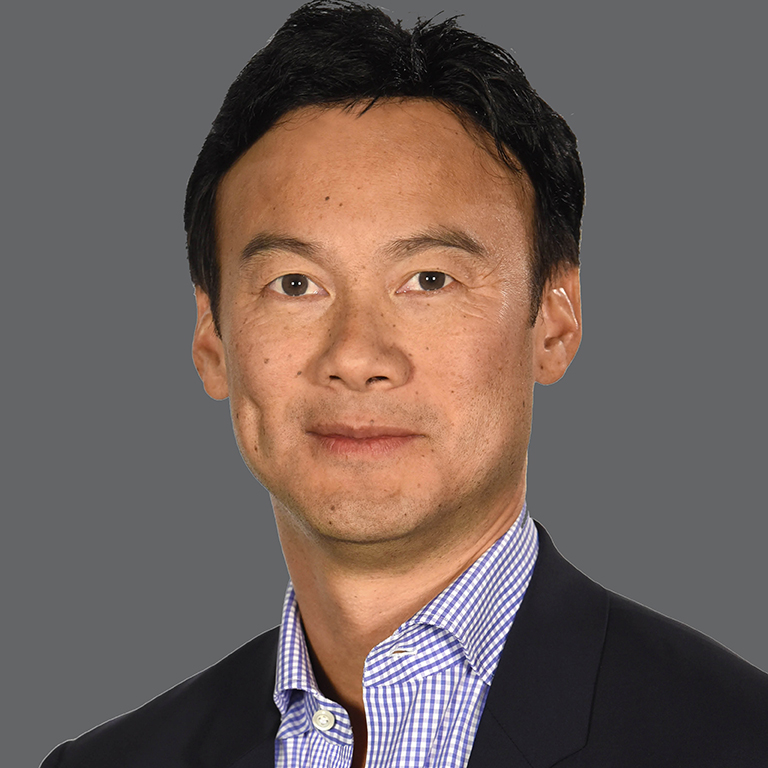 Dexter Goei is Chief Executive Officer of Altice USA, one of the largest broadband, video and advertising service providers in the U.S. 
In the nearly three years since the acquisitions of Suddenlink and Cablevision to create Altice USA, Mr. Goei has led the company on a fast-paced journey defined by differentiation and innovation, delivering state-of-the-art connectivity services to approximately 5 million residential and business customers across 21 states through the rollout of a new 10G capable fiber-to-the-home network and Altice Mobile, the 'unlimited everything' mobile service delivered over a nationwide network.
Joining Altice Europe as its CEO in 2009, Mr. Goei helped lead the company's development and growth from a French cable operator to a multinational telecoms, media and advertising company.  Altice Europe debuted on the Euronext Amsterdam exchange in January 2014.  Following the establishment of Altice USA, Mr. Goei transitioned from Altice Europe and became CEO of Altice USA in June 2016. Under Mr. Goei's leadership, Altice USA debuted on the New York Stock Exchange with its IPO in June 2017 and, in June 2018, the company completed its separation from parent company Altice Europe. 
Prior to joining Altice, Mr. Goei spent 15 years in investment banking with first JP Morgan and then Morgan Stanley in their Media & Communications Group in New York, Los Angeles, and London. He was Co-Head of Morgan Stanley's European TMT Group when he left to join Altice Europe. 
 
Mr. Goei currently serves on the boards of C-SPAN, The Paley Center for Media, the Partnership for New York City, and The Shed. 
Mr. Goei has been recognized by numerous industry groups for both his professional achievements and his leadership in driving Altice USA's Diversity & Inclusion program. Recently, he was honored by the Museum of Moving Image for his influence on the media sector.
Mr. Goei is a graduate of Georgetown University's School of Foreign Service with cum laude honors.
Brad Hiranaga
Chief Brand Officer, North America, General Mills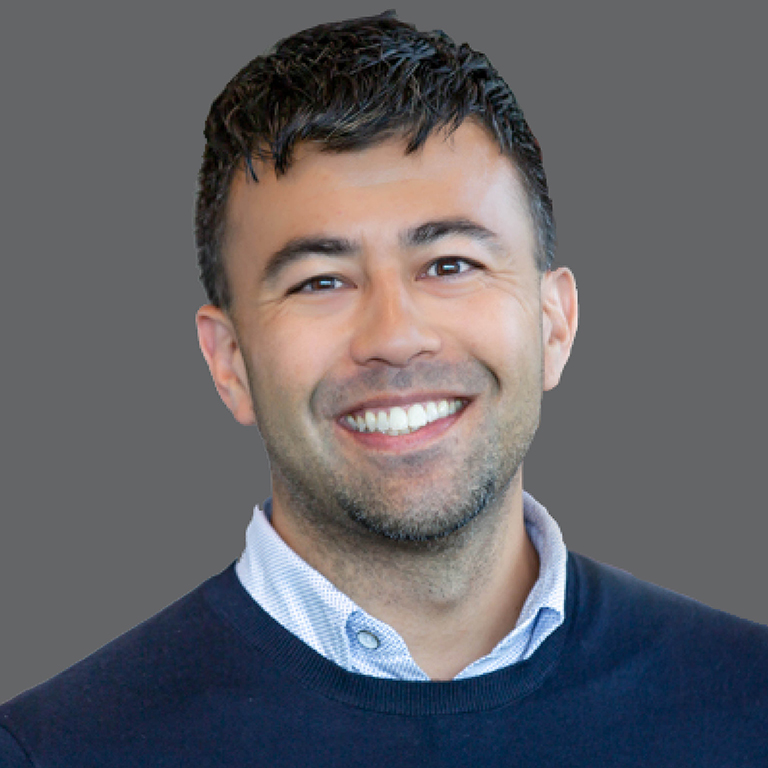 Combine an instinct for marketing innovation and an intuitive approach that brings out the best in teams, and you have Brad Hiranaga. As Chief Brand Officer (CBO) for North America at General Mills, Brad leads iconic brands like Cheerios, Nature Valley, Yoplait, Lucky Charms, Annie's, and many others to have a positive impact and create memorable brand experiences for people. In the role, he leads the Brand Experience organization by energizing talent to build differentiated brands efficiently, effectively, reliably, and remarkably.
Brad's leadership style is agile and open—with an emphasis on positive agitation. By encouraging space and freedom to experiment and learn, he's built a highly collaborative cross-functional team structure that solves challenges in new ways, together. He does this by fostering a growth culture with an approach he calls "&Mindset." This has resulted in culture creating campaigns such as Cheerio's "One Million Acts of Good" with the Ellen DeGeneres show and new experiences for consumers, such as Cinnamon Toast Crunch's streetwear collaboration with KITH.
In addition, Brad is passionate about General Mill's mission to solve the hunger gap and to grow to one million acres of regenerative agricultural. He believes that doing good is good for business. Driven by his belief, his teams reinvented "Box Tops For Education" in digital, a program that has already donated a billion dollars to schools. And they continue to look for new ways to shape the future of food and use General Mills' scale to solve problems that affect everyone.
Before becoming the CBO, Brad was the Business Director of the Pizza & Tacos Business Unit, which included the Totino's and Old El Paso brands. His impact still resonates with those brands that create experiences that people love, and that keeps them coming back for more. Since 2004, Brad's influence has been felt across brands such as Pillsbury, Hamburger Helper, and Betty Crocker, as well as in Convenience and Food Service with customers like Subway and McDonald's.
Brad holds a Bachelor of Arts in Business Leadership, Finance, from the University of Puget Sound and his Masters of Business Administration, Marketing, from the Stephen M. Ross School of Business at the University of Michigan. When he's not inspiring marketing innovation, he's diving into the latest cultural trends and getting crushed playing video games with his two sons.
Sophie Huet
Global Editor-in-Chief, AFP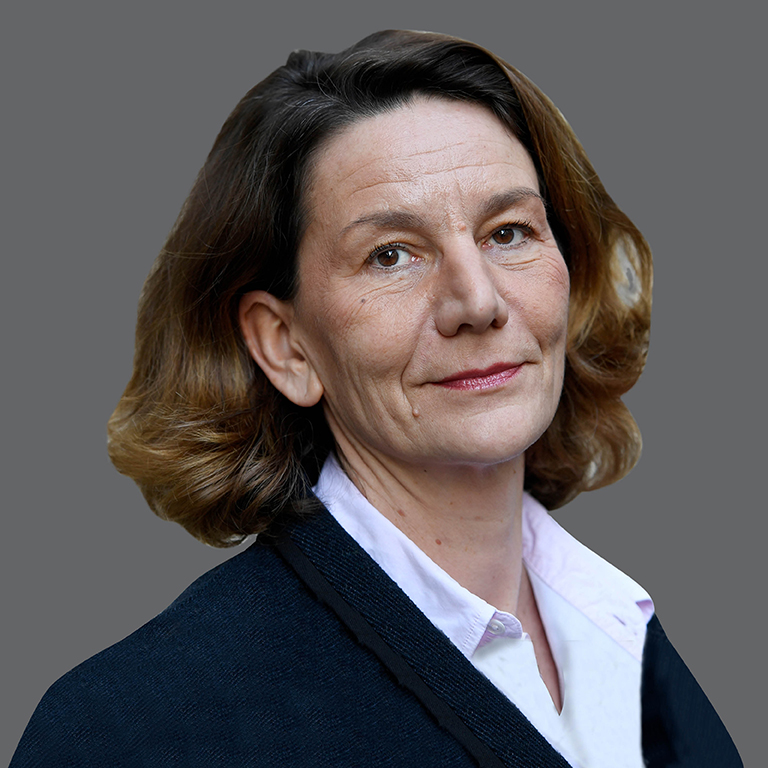 A journalist for 35 years, Sophie Huet was appointed Global Editor-in-chief of AFP in January 2019. Sophie Huet, a graduate of the Marseille School of Journalism, began her career at the Central Press Agency (ACP), before joining AFP in 1991, first at the Rennes then the Washington and London bureaux. After serving as Marseille deputy bureau chief she became deputy editor-in-chief for France. In 2013, after four years in charge of the general news service, she trained in digital project design at the Gobelins School of the Image in Paris and took over as head of infographics and innovation. In 2016 she was appointed deputy to the Global news director, in charge of coordinating innovation actions and co-piloting the new AFP News platform project. She represents AFP at Minds International, a network of 22 international news agencies.
Todd Jacobson
SVP, Social Responsibility, NBA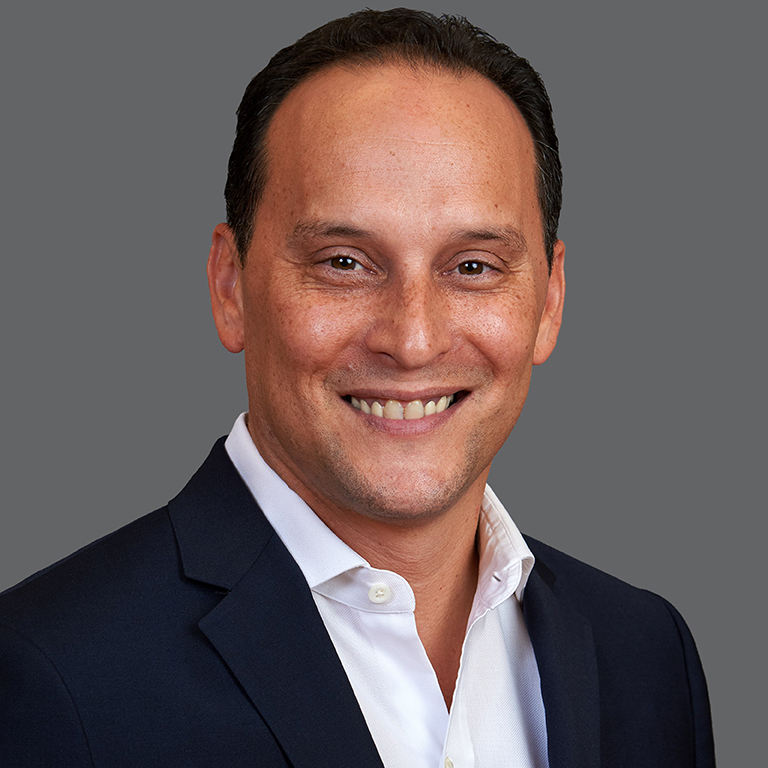 As Senior Vice President of Social Responsibility for the National Basketball Association, Todd Jacobson oversees the NBA, WNBA, NBA G League and NBA 2K League social responsibility efforts, community partnerships, and public service initiatives. He also directs the league's government affairs, including the White House and State Department relationships managing the league's communication and engagement.
Since joining the NBA in 2000, Jacobson has managed the launch and execution of the NBA Cares platform, led the development of the NBA's international community outreach initiatives, and created the community relations program for the NBA G League. In 2016, NBA Cares was recognized by ESPN with its inaugural League Humanitarian Leadership Award for driving social impact over the last decade.
Prior to joining the NBA, Jacobson served as Acting Director of Central Recreation for the New York City Parks & Recreation Department.
In addition to his responsibilities at the NBA, Jacobson teaches at Columbia University as an adjunct associate professor for the School of International and Public Affairs (SIPA), serves on the National Board of Directors for Maccabi USA, the U.S. Fund for UNICEF New York Regional Board, the Beyond Sport Advisory Panel, and on the UJA Sports for Youth Executive Committee and is an ambassador for the EPIC Foundation.
Jacobson graduated from Cornell University, where he was a four-year letter winner in soccer. He also holds an M.P.A. in advanced management and finance from Columbia University. Jacobson lives in Manhattan with his wife Jana and their son Ari.
Mindy Kaling
Co-Creator, Never Have I Ever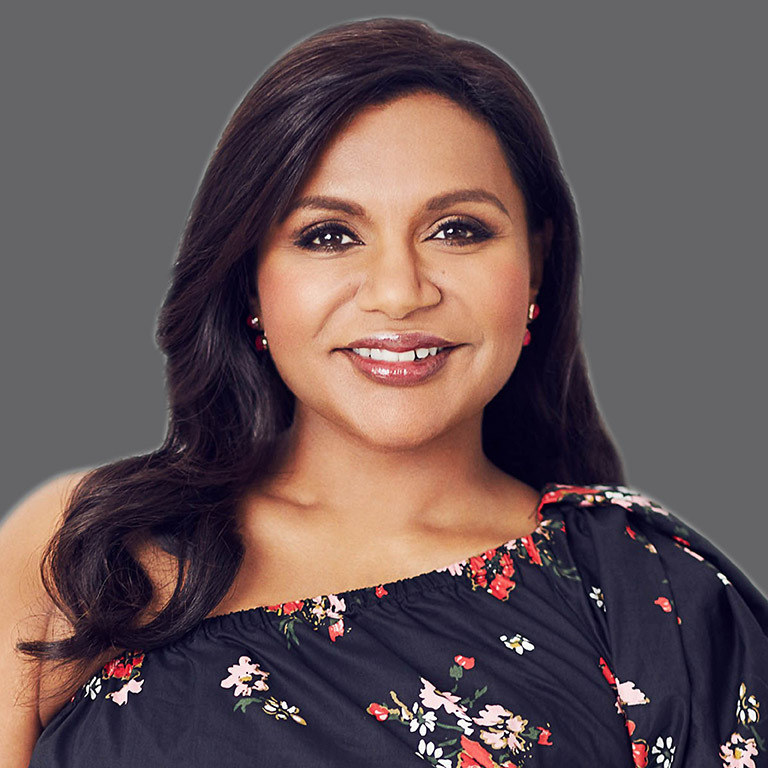 Emmy-nominated writer, producer, New York Times best-selling author, director and actor Mindy Kaling has been named one of the brightest voices of her generation.
At the 2019 Sundance Film Festival, Kaling premiered her debut screenplay titled LATE NIGHT. With a cast including Emma Thompson, Reid Scott, Ike Barinholtz, Amy Ryan, John Lithgow and Kaling herself, the film received critical acclaim at the opening weekend of the festival and sold to Amazon Studios for a record setting $13 million US rights deal. LATE NIGHT opened in the US on June 7th, 2019. Emma Thompson was nominated for a Golden Globe for her role as 'Katherine Newbury'.
Kaling broke out onto the scene at the 2002 New York International Fringe Festival with her original stageplay "Matt and Ben" which she co-wrote with her college roommate Brenda Withers. The play was not only named one of Time magazine's "Top Ten Theatrical Events of The Year" of 2002 but also caught the eye of TV producer Greg Daniels who offered Mindy a job to come work on an NBC television pilot called "The Office."
At 24, Kaling joined the eight person writing staff of "The Office" as the only women. Kaling's contract also allowed her to participate as an actor and she took on the role of celebrity-obsessed Kelly Kapoor. During her 8 seasons at The Office, Kaling wrote 26 episodes of the show (more than any other writer). Some of the episodes she wrote include fan favorites such as "Diversity Day," "The Dundies," "Diwali" and "Niagara" for which she became the first woman of color to be nominated for an Emmy in any writing category. During her time at "The Office," Kaling also directed two episodes and served as both producer and executive producer on over 120 episodes of the series. Kaling and her fellow writers and producers were nominated five consecutive times for the Primetime Emmy Award for Outstanding Comedy Series.
After signing an overall development deal with Universal Television, Kaling created the "The Mindy Project," which she starred in and executive produced from 2012-2017. Kaling and her fellow writers were nominated for a Writers Guild Awards in the New Series category in 2013. Kaling wrote 25 episodes of the 117 episodes created for the six season run of the series. In 2018, Kaling created and served as an executive producer on the NBC comedy "Champions" for which she wrote three of eight episodes.
Kaling's latest release is the critically acclaimed series, "Never Have I Ever" for Netflix. The 10-episode series released in May is a modern coming-of-age comedy about the complicated life of a modern-day first generation Indian American teenage girl, Devi Vishwakumar. Breakout actress, Maitreyi Ramakrishnan portrays Devi and was cast in the role after submitting to an open call for the role, which welcomed 15,000 submissions. According to Netflix, season 1 of "Never Have I Ever" reached 40 million homes around the globe in its first four weeks of release. It has been picked up for a second season by Netflix. In addition, it was recently announced that Kaling will write, produce and star in an untitled comedy for Universal opposite Priyanka Chopra. Co-written with Dan Goor, the film will revolve around a big wedding in India and the ensuing culture clashes. The duo are also penning "Legally Blonde 3", which will star Reese Witherspoon reprising her role as Elle Woods.
Previously, Kaling released a mini-series adaptation of the popular film "Four Weddings and a Funeral" for Hulu. Kaling served as a writer and executive producer on the project. The series premiered on July 31, 2019.
In between all of her TV ventures, Kaling has released two New York Times best-selling comedic memoirs – "Is Everyone Hanging Out Without Me? (And Other Concerns" in 2011 and "Why Not Me" in 2015. Kaling is set to release a new collection of essays in partnership with Amazon in October 2020.
As an actor, Kaling has also appeared in many films including Judd Apatow's "The 40-Year Old Virgin," I the Oscar-winning Pixar film "Inside Out,"  Disney's "A Wrinkle in Time" alongside Oprah Winfrey and Reese Witherspoon, and as a part of the star studded cast of "Oceans Eight." 
In 2012, Kaling was named to the Time 100 Most Influential People in the World List. She was honored with the 2014 Glamour Women of the Year Award and most recently was a 2019 ELLE Women In Hollywood honoree. In 2018, Kaling delivered an impactful commencement address at Dartmouth College and received the honorary degree of Doctor of Humane Letters.
Paul-Bernhard Kallen
Chairman & CEO, Hubert Burda Media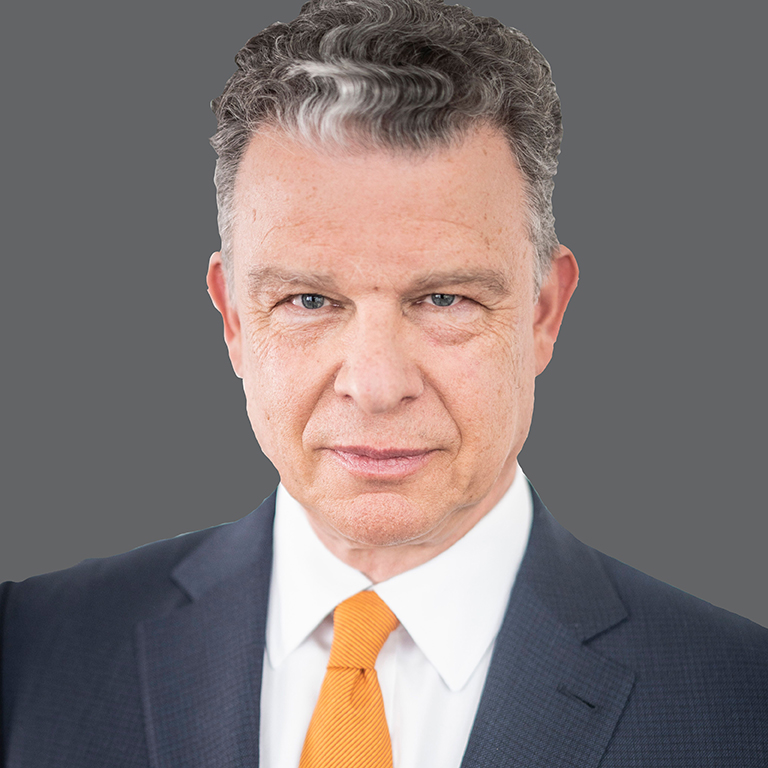 Paul-Bernhard Kallen joined Hubert Burda Media, a Media and Tech company, in 1996. Three years later, he became a member of the board and was responsible for finance, building up digital business, expanding activities abroad and realigning the printing division. On 1 January 2010, he took over from Hubert Burda as CEO of Hubert Burda Media Holding KG. As a board member, Paul-Bernhard Kallen is responsible for the media corporation's holdings and for BurdaDruck as BurdaDigital. From July 2017 he assumed also chairman of Hubert Burda Media Holding Geschäftsführung SE.
He holds a PhD in Economics, began his career in 1986 as an executive assistant with a family-run machine and plant engineering company in Cologne. Two years later, he moved to the management consulting firm McKinsey and Company, where he spent eight years and worked his way up to partner.
Michael E. Kassan
Founder, Chairman & CEO, Medialink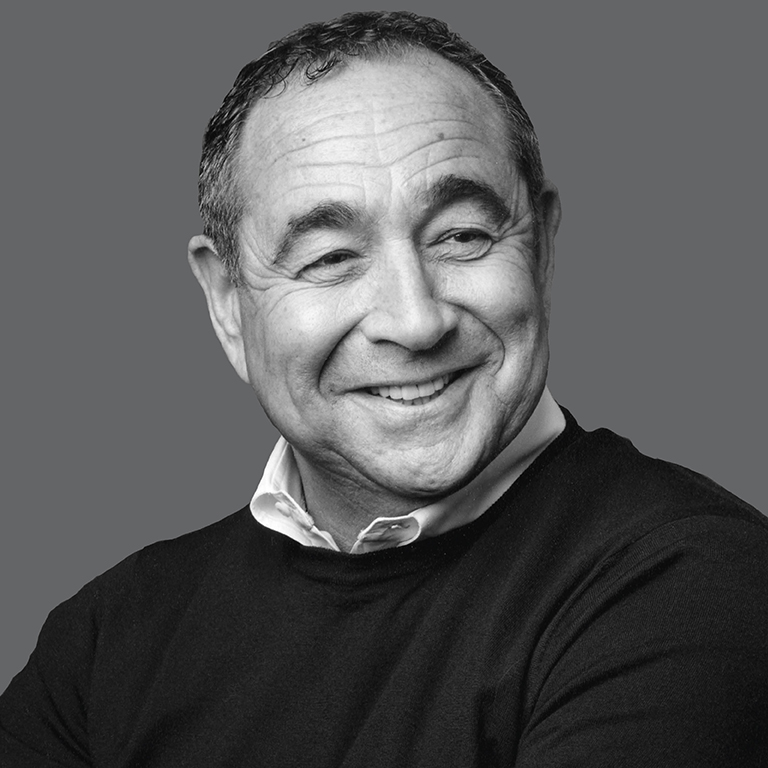 Michael E. Kassan is the founder, Chairman and CEO of MediaLink, a leading strategic advisory firm. Described as the "ultimate power broker," he is a trusted advisor to Fortune 100 chief marketing officers, media moguls, Hollywood visionaries, technology pioneers, advertising holding company heads and Wall Street investors. They seek his insights and instruction for solving their most complex business challenges. Kassan and his global team of more than 125 specialists provide counsel for navigating the age of digital disruption in areas including: marketplace development, talent and organization, brand transformations, data and technology, agency optimization and investor strategies.
Kassan is known for his uncanny ability to see – and seize – opportunities across complementary industries and is often called upon as a keynote speaker and media commentator on the most pressing and provocative topics impacting the future of marketing. He has also been instrumental in redefining major tentpole events like CES, Cannes Lions, and Mobile World Congress for the greater marketing landscape.
Prior to founding MediaLink in 2003, Kassan was President/COO and Vice-Chairman of Initiative Media Worldwide, growing billings from $1.5 billion to over $10 billion. Before that, he was President and COO of International Video Entertainment (Artisan Entertainment). In 2019, Kassan was inducted into the American Advertising Federation's Hall of Fame, which is considered the highest honor in advertising. He has been named one of the top media executives in America by Ad Age and in 2018 was honored on Adweek's "Power 100" list and on Variety's index of the 500 most influential business leaders shaping the global entertainment industry. Michael has also been named to The Hollywood Reporter's "Silicon Beach 25" list of the most powerful digital players in L.A.
In addition, Kassan has served on the Board of the Hollywood Radio and Television Society, the Commission on California State Government Organization and Economy and the Cultural Affairs Commission – City of Los Angeles and has been Chairman of the State Senate Select Committee on the Entertainment Industry. Kassan is also a strong supporter of community and not-for-profit programs; he currently serves as Chair of the UJA-New York Marketing Communications Committee and is a Board member of the American Advertising Federation, the Ad Council and the Paley Center for Media.
Jason Kelley
GM, IBM Blockchain Services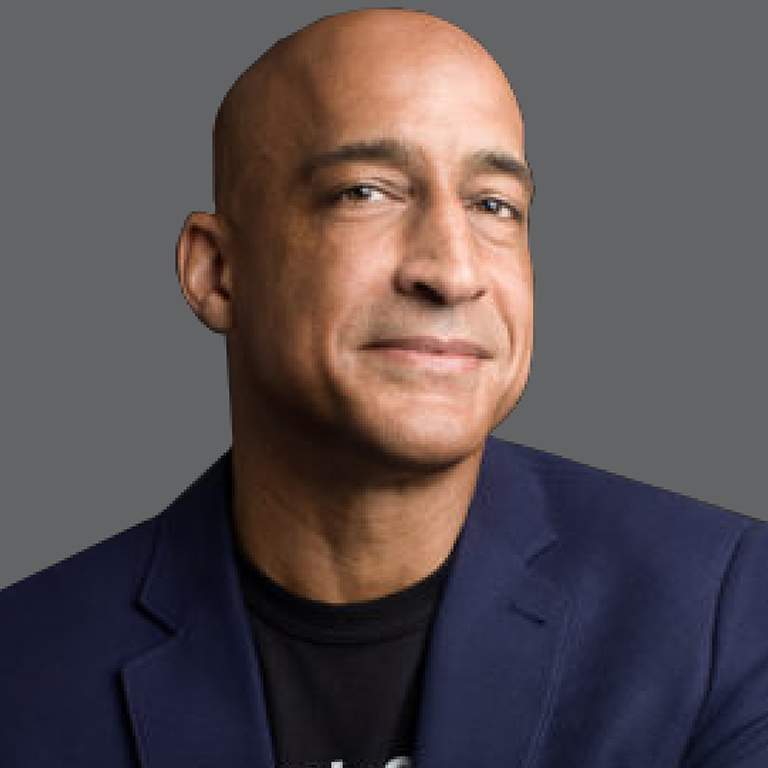 Jason Kelley leads IBM Global Blockchain Services, partnering with client organizations and consortia to unleash the exponential business value of blockchain technologies and reinvented business process. His teams provide the thought leadership and consultative capabilities needed to design, develop and rapidly adopt digital ledgers, digital identity, trust and transparency with IBM Blockchain offerings and solutions.
Mr. Kelley has been a successful entrepreneur, as well as a business unit creator for IBM having led IBM Global Business Services Solutions, Design & Innovation, and helping clients transform to differentiate and lead in the market through digital reinvention with the application of Agile, DevOps and innovative technology. His teams bring endless energy, creativity, and outcomes for IBM clients around the world, delivering unique business capability with the marriage of analytics, automation/robotics, Watson, and cloud technologies.
A holder of 4 U.S. Patents, Jason is also a U.S. Army Airborne Ranger veteran, serves on a number of boards, is Co-Chair of the National Security Innovation Council, and leads the community of black employees and mentors (BEAM) globally for the IBM Services organization.
Steve King
COO, Publicis Groupe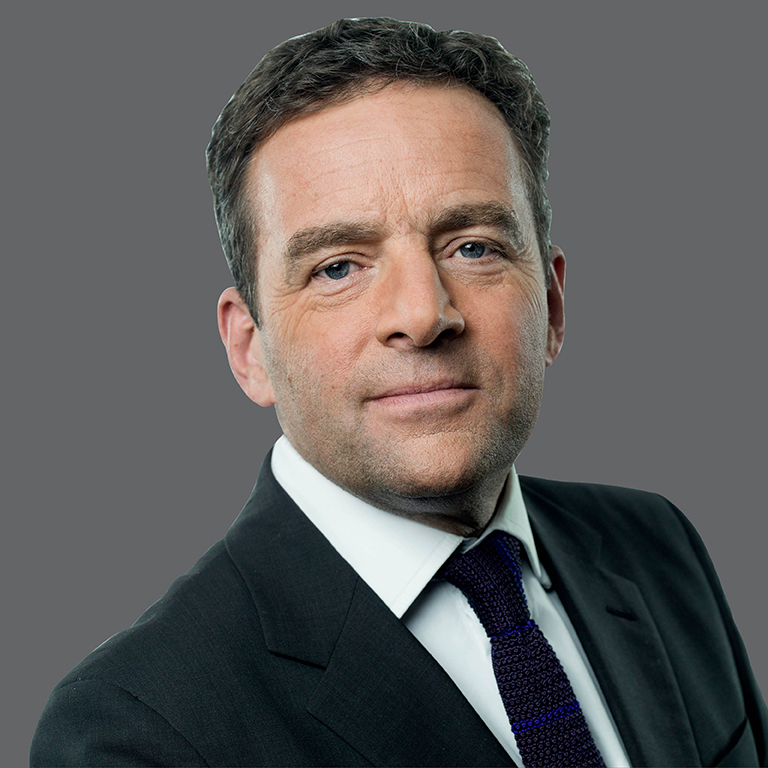 As Publicis Groupe COO, Steve King is responsible for developing the Company's marketing transformation practices across all the Groupe's operations and countries. As part of this remit, he is charged with leading scaled Publicis Groupe global services spanning Media, Commerce, Content and Production.
King also serves on Publicis Groupe SA's Directoire, Management Committee and US ComEx, as well as chairing the newly-formed EMEA ComEx.
Previously, he was CEO Publicis Media globally, creating a brand-led organisation spanning Zenith, Starcom, Digitas, Spark Foundry and Performics, powered by global practices, driving significant new business, client and organisational success. Prior, he served as CEO of ZenithOptimedia Worldwide and was a founder of Zenith Media in 1988, which went on to revolutionise the sector.
A highly-regarded commentator on global media issues and trends, King was named to Adweek's Power List in 2016-2018 and also serves as a board member of The Paley Center for Media.
Henry A. Kissinger
Chairman, Kissinger Associates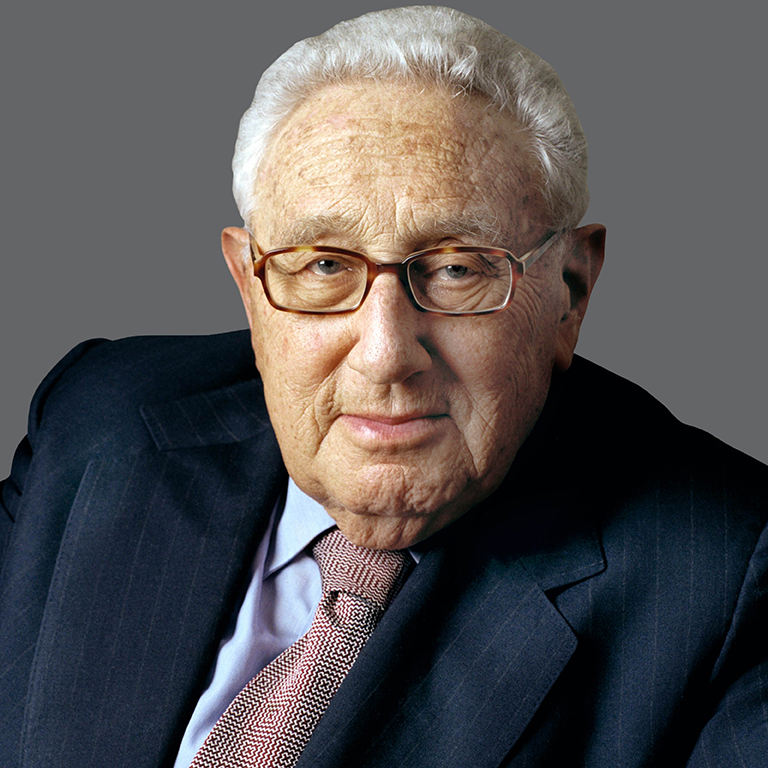 Henry Alfred Kissinger was sworn in on September 22, 1973, as the 56th Secretary of State, a position he held until January 20, 1977. He also served as Assistant to the President for National Security Affairs from January 20, 1969, until November 3, 1975. In July 1983 he was appointed by President Reagan to chair the National Bipartisan Commission on Central America until it ceased operation in January 1985, and from 1984-1990 he served as a member of the President's Foreign Intelligence Advisory Board. From 1986-1988 he was a member of the Commission on Integrated Long-Term Strategy of the National Security Council and Defense Department. He has served as a member of the Defense Policy Board since 2001.
At present, Dr. Kissinger is Chairman of Kissinger Associates, Inc., an international consulting firm. He is also a member of the International Council of J.P. Morgan Chase & Co.; a Counselor to and Trustee of the Center for Strategic and International Studies; an Honorary Governor of the Foreign Policy Association; and an Honor Member of the International Olympic Committee. Among his other activities, Dr. Kissinger served as a member of the Board of Directors of ContiGroup Companies, Inc. from 1988-2014 and remains an Advisor to the Board, a position he also holds at American Express Company since 2005, after serving on the Board from 1984. He is also a Trustee Emeritus of the Metropolitan Museum of Art; a Director Emeritus of Freeport-McMoRan Copper and Gold Inc.; and a Director of the International Rescue Committee.
Among the awards Dr. Kissinger has received have been a Bronze Star from the U.S. Army in 1945; the Nobel Peace Prize in 1973; the Presidential Medal of Freedom (the nation's highest civilian award) in 1977; and the Medal of Liberty (given one time to twelve foreign-born American leaders) in 1986.
Dr. Kissinger was born in Fuerth, Germany, came to the United States in 1938, and was naturalized a United States citizen in 1943. He served in the Army from February 1943 to July 1946. He graduated summa cum laude from Harvard College in 1950 and received M.A. and Ph.D. degrees from Harvard University in 1952 and 1954.
From 1954 until 1969 he was a member of the faculty of Harvard University, in both the Department of Government and the Center for International Affairs. He was Director of the Harvard International Seminar from 1952 to 1969.
Dr. Kissinger is the author of:
A World Restored: Castlereagh, Metternich and the Restoration of Peace, 1812-1822 (1957);
Nuclear Weapons and Foreign Policy (1957);
The Necessity for Choice: Prospects of American Foreign Policy (1961);
The Troubled Partnership: A Reappraisal of the Atlantic Alliance (1965);
Problems of National Strategy: A Book of Readings (ed.) (1965);
American Foreign Policy, Three Essays (1969);
White House Years (1979);
For the Record: Selected Statements, 1977-1980 (1981);
Years of Upheaval (1982);
Observations: Selected Speeches and Essays, 1982-1984 (1985);
Diplomacy (1994);
Years of Renewal (1999);
Does America Need a Foreign Policy?: Toward a Diplomacy for the 21st Century (2001);
Ending the Vietnam War: A History of America's Involvement in and Extrication from the Vietnam War (2003);
Crisis: The Anatomy of Two Major Foreign Policy Crises (2003);
On China (May 2011); and
World Order (September 2014).
He has also published numerous articles on United States foreign policy, international affairs, and diplomatic history. His columns appear in leading U.S. and international newspapers.
Dr. Kissinger is married to the former Nancy Maginnes and is the father of two children by a previous marriage.
Debra Langford
Executive Director, Business Development, Advancing Black Pathways, JPMorgan Chase & Co.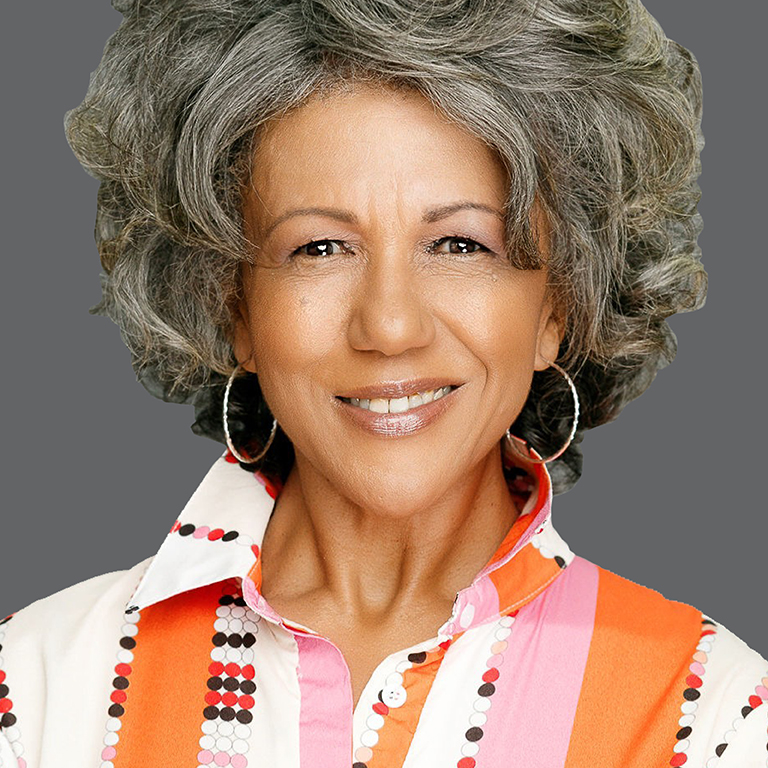 Debra is nationally recognized for her expertise as a strategic networker who builds connections that count, and she has leveraged her robust professional network, which spans across multiple industries and levels of experience, to deliver successful outcomes in business and workforce goals. Debra has a successful record of identifying top-tier women and executives of color for senior level positions, creating innovative programs to retain and advance underrepresented executives, and designing opportunities to deliver multicultural consumers.
Debra is the Executive Director of Business Development, Advancing Black Pathways, JPMorgan Chase. This program was created in 2019 to invest in black individuals, families and businesses so they share fully in economic growth.
With a career that has included content, corporate and academia, Debra has a unique background of experiences. Most recently, Debra was the Vice President and Chief Strategy Officer of The Alliance, USC Center for Race and Equity and served as the Assistant Dean of Diversity, USC Marshall School of Business, as the school's first Diversity Officer.
In 2012, Debra created The Langford Company to provide consulting in diversity and inclusion strategies, along with executive coaching to high potential executives.
As the Corporate VP of Inclusion and Business Diversity for NBC Universal, Debra partnered with several business units, including Universal Pictures, to establish industry best practices and increase market share of the multicultural audience. Prior to NBC Universal, Debra was the global Corporate VP, Strategic Sourcing for Time Warner, where she was responsible for the placement of over 100 women and diverse executives in Vice President and above positions. Debra was a senior level creative and operations executive in several companies, including: VP and GM of Essence Entertainment, Head of Television for Quincy Jones/David Salzman Entertainment, VP of Warner Bros. TV and Director of Development, Hanna-Barbera Productions.
Governor Edmund G. Brown appointed Debra as a California Film Commissioner in 2017, and in March 2019, she was named to the new Advisory Committee of the California Film Commission to work with the staff to provide oversight for the upcoming Pilot Skills Training Program. Additionally, Debra is the Secretary of the Leading Women Defined Foundation, a new foundation launched by former CEO and Chairman of Black Entertainment Television, Debra Lee. In 2011, President Barack Obama appointed Debra to the USO Board of Governors, where she served until 2017. Debra continues as the Co-Leader of the USO Digital Advisory Board and participates on the USO Entertainment Committee.
Debra serves on the Advisory Boards of the American Black Film Festival, Digital Diversity Network, Coalition of Urban Professionals, the National Museum of African American Music, the Los Angeles Chapter of Dress for Success, Colour Entertainment, and is a member of Women in Film.
Debra earned a Bachelor of Science degree from the USC Marshall School of Business.
Debra L. Lee
CEO, Leading Women Defined Inc.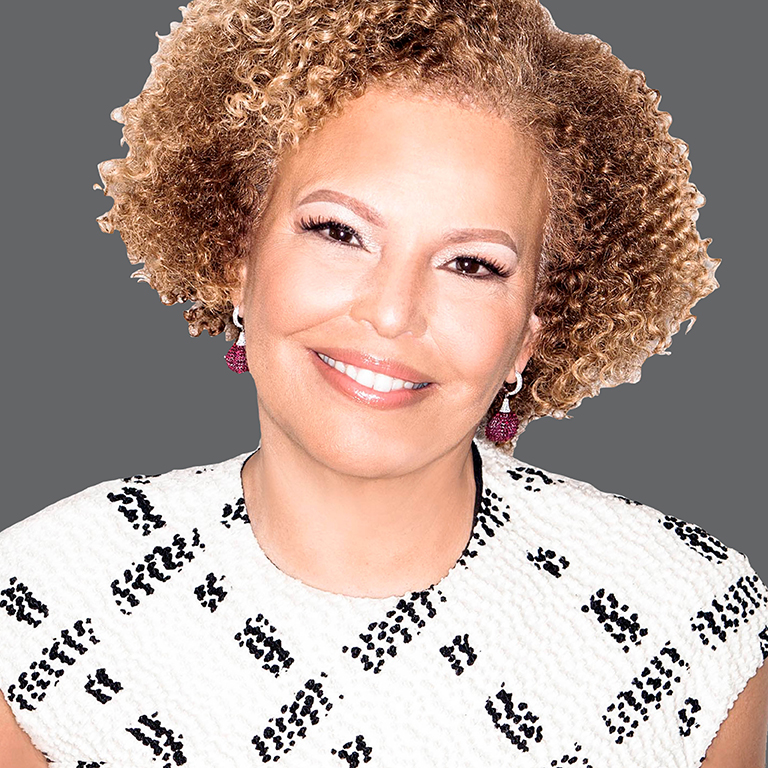 With a trailblazing career spanning over 3 decades, Debra L. Lee is one of the most influential female voices in the entertainment industry. Up until May 2018, Lee served as the Chairman & CEO of BET Networks, the leading provider of entertainment for the African-American audience and consumers of Black culture globally.
During her tenure, Lee helmed BET's reinvigorated approach to corporate philanthropy & authentic programming that led to hits such as The New Edition Story, Being Mary Jane, The BET Awards, Black Girls Rock!, BET Honors and many more.
In September 2009, Lee managed the launch of Centric, a 24-hour music and entertainment network. Under her guidance, Centric was rebranded in 2014 as the first network designed for Black women. She also oversees the company's current growth initiatives, including international distribution of the brand in Canada, the Caribbean, the United Kingdom, France, the Middle East and sub-Saharan Africa.
Prior to her being named Chairman and CEO,Lee was President and COO of BET Networks for almost 10 years, during which she guided the company to consistent increases in viewership, revenue, and earnings. She first joined BET as Vice President and General Counsel in 1986 after serving more than five years as an attorney with Steptoe & Johnson, a Washington D. C. based corporate law firm.Prior to that, she served as a law clerk to the late Honorable Barrington Parker of the United States District Court for the District of Columbia.
Named one of The Hollywood Reporter's 100 Most Powerful Women in Entertainment and Billboard's Power 100, Lee's achievements in her 30+ year career in the industry have earned her numerous accolades from across the cable industry, as well as recognition as one of this country's most respected business executives. Lee was honored with the Distinguished Leadership Vanguard Award by the National Cable & Telecommunications Association and was inducted into the Broadcasting & Cable Hall of Fame.
In February 2017, the GRAMMY Organization recognized Lee with the Salute To Industry Icons Award, on behalf of her major contributions to American music and culture.Lee is currently the first and only woman to receive the distinguished honor.
Lee is a committed philanthropist, a Brown University Trustee emeritus; and sits on the Board of Trustees for the American Film Institute, The Paley Center for Media, and The USC Annenberg School for Communication & Journalism.
In 2011, Debra was appointed by President Obama to the White House Management Advisory Board during his tenure. Lee also currently sits on the Board of Directors for corporations like AT&T, Burberry, Marriott, Procter & Gamble,and Cedars-Sinai.
Lee earned her Juris doctorate at Harvard Law School, while simultaneously earning a master's degree in public policy from the John F. Kennedy School of Government. She graduated from Brown University with a bachelor's degree in political science with an emphasis in Asian politics. In 2014 she was awarded with a Doctor of Humane Letters (L.H.D.) from Brown University.
Edmund Lee
Corporate Media Reporter, The New York Times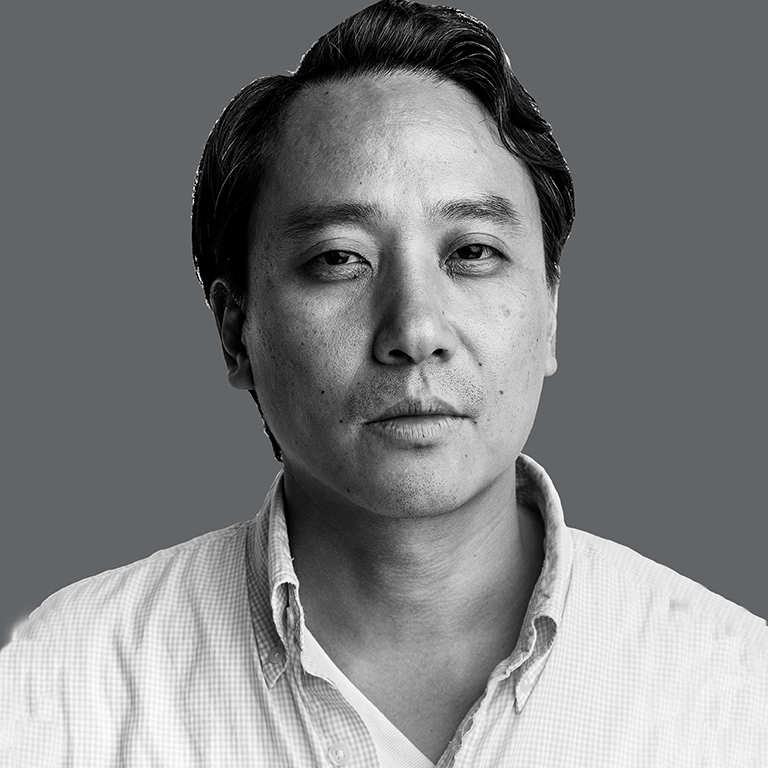 Edmund Lee covers the media industry for The New York Times. He has reported on major changes at news and entertainment companies, including 21st Century Fox, Comcast and The Walt Disney Company, as the industry grapples with challenges from Silicon Valley.
Prior to that, he was the managing editor at Vox Media's Recode, where he oversaw a group of editors and reporters since 2014. He was part of a team that won a SABEW award for Recode's coverage of Twitter.
He has also written for Bloomberg Businessweek, Advertising Age, Portfolio magazine and Women's Wear Daily. He started his career at The Village Voice.
Mr. Lee lives in Brooklyn with his family.
Alex Mahon
CEO, Channel 4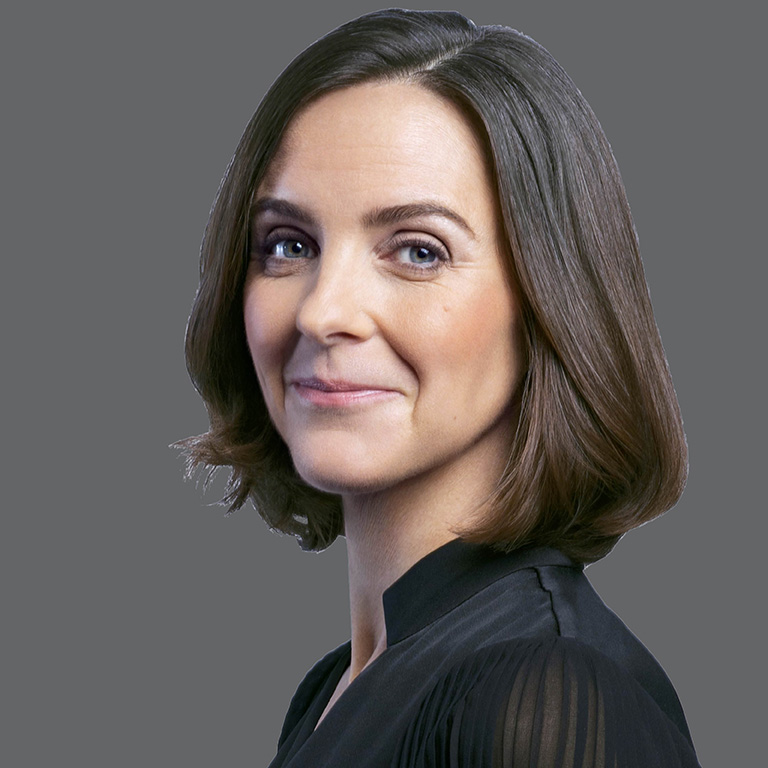 Alex Mahon is CEO of Channel 4, which is publicly-owned and commercially-funded with a statutory remit to deliver high-quality, innovative, alternative content that challenges the status quo.
She was previously CEO of Foundry, the leading design and visual and 3D effects software firm under it's ownership by Hg Capital.
Before Alex moved into technology, she spent 15 years running creative production companies. She was CEO of Shine Group, which during her tenure grew into an organisation with 27 creative labels in 12 countries. She also worked at Talkback Thames, Fremantle Media Group and RTL Group.
She started off as a PhD Physicist and then an internet consultant at Mitchell Madison Group. Alex is a supporter of the creative industries and has been Chairman of Royal Television Society Programme Awards, Non-Exec on the Edinburgh International Television Festival, and a member of the Government's DCMS Advisory Panel on the BBC. She is currently a member of the government's Creative Industries Council. Alex is a passionate and committed advocate for diversity, representation and inclusive workplaces.
John C. Malone
Chairman, Liberty Media and Liberty Global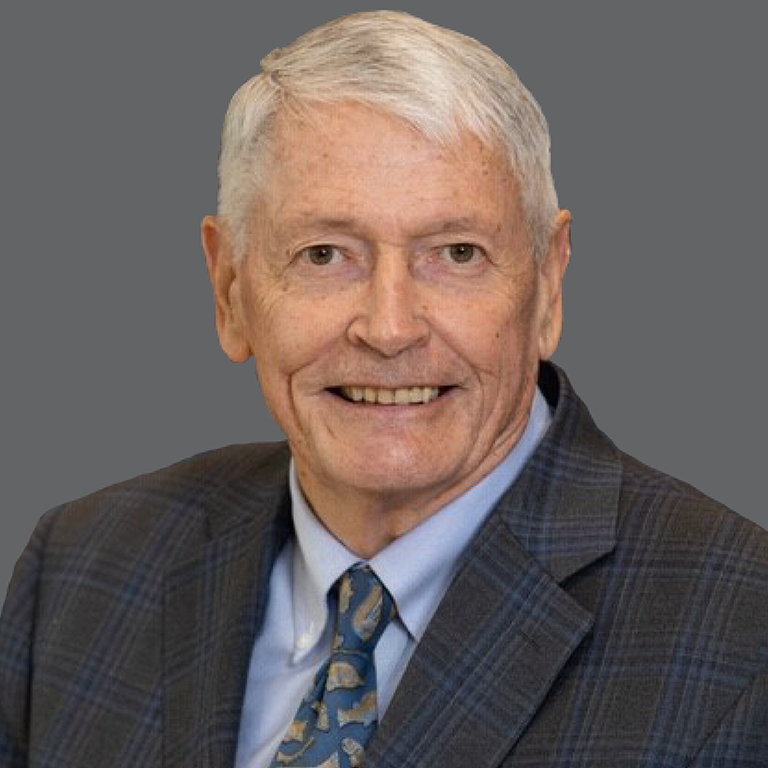 Dr. John C. Malone is Chairman of the Board of Liberty Media Corporation, Liberty Broadband Corporation, GCI Liberty, Inc. and Liberty Global plc. From 1996 to March 1999, when Tele-Communications, Inc. (TCI) merged with AT&T Corp., he was Chairman and Chief Executive Officer of TCI. Previous to that, from 1973 to 1996, Dr. Malone served as President and Chief Executive Officer of TCI. He currently serves on the Board of Directors for Qurate Retail, Inc., Liberty Latin America Ltd. and Discovery, Inc. Additionally, Dr. Malone is a director emeritus of Charter Communications, Inc. and Chairman Emeritus of the Board for Cable Television Laboratories, Inc.
Born in 1941 in Milford, Connecticut, Dr. Malone was a Phi Beta Kappa and merit scholar at Yale University where he obtained a Bachelor of Science in Electrical Engineering and Economics in 1963. He also received a Master of Science in Industrial Management from Johns Hopkins in 1964 and a Doctor of Philosophy (Ph.D.) in Operations Research from Johns Hopkins in 1967. He has received two Honorary Degrees for Doctorate of Human Letters; the first from Denver University in 1992 and the second from Johns Hopkins University in 2012.
Dr. Malone began his career in 1963 at Bell Telephone Laboratories/AT&T in economic planning and research and development. In 1968, he joined McKinsey & Company and in 1970 he became Group Vice President at General Instrument Corporation (GI). He was later named President of Jerrold Electronics, a GI subsidiary.
He served as Director of the National Cable Television Association (NCTA) from 1974 to 1977 and again from 1980 to 1993. During the 1977-1978 term, Dr. Malone was the NCTA's Treasurer.
In 1983, Dr. Malone received the NCTA Vanguard Award, one of the highest honors in the cable television industry. He has received many other awards and honors which include: TVC Magazine Man of the Year Award - 1981; Wall Street Transcript's Gold Award for the cable industry's best Chief Executive Officer - 1982, 1985, 1986 and 1987; Wall Street Transcript's Silver Award in 1984 and 1989; Women In Cable's Betsy Magness Fellowship Honoree; University of Pennsylvania Wharton School Sol C. Snider Entrepreneurial Center Award of Merit for Distinguished Entrepreneurship; American Jewish Committee Sherrill C. Corwin Human Relations Award; Communications Technology Magazine Service and Technology Award; Bronze Award - 1993 Financial World CEO of the Year Competition; The Hopkins Distinguished Alumnus Award in 1994 and in 2004 the Hopkins Medal, the school's highest award. He is also recognized as a Yale Sterling Fellow (Harkness Circle) and in May of 2016 he was awarded the Steven J. Ross Humanitarian Award. In October of 2016, Dr. Malone was honored by the Television Academy with the Charles F. Jenkins Lifetime Achievement Emmy Award. On January 9, 2017 he received the Citizen of the West award which is an honor bestowed upon him through the National Western Association in Colorado.
Robert D. Manfred, Jr.
Commissioner, Major League Baseball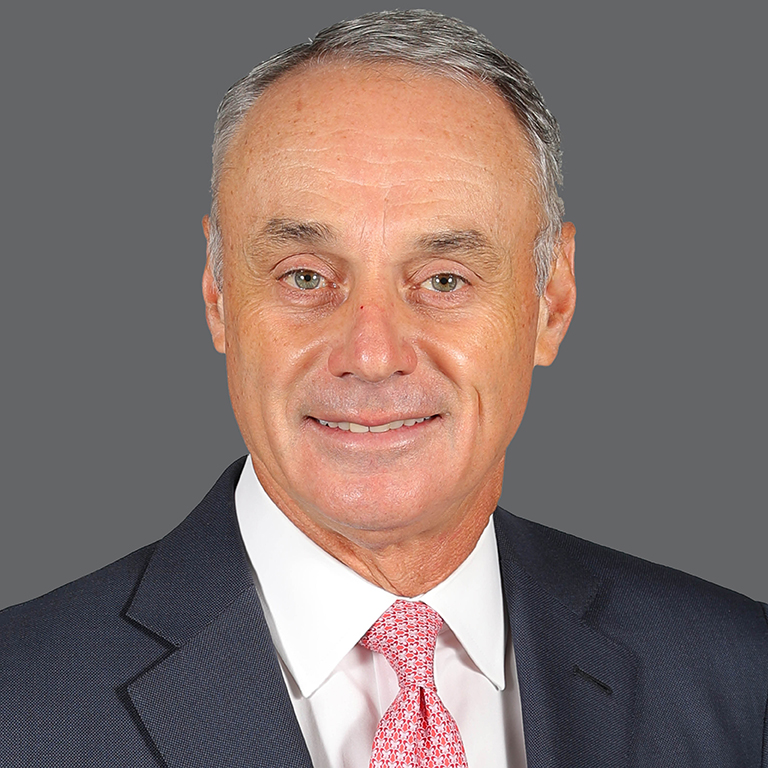 Robert D. Manfred, Jr. was elected as the 10th Commissioner in the history of Major League Baseball on August 14, 2014 by vote of the 30 Major League Clubs. He officially became the sport's leader on January 25, 2015. On November 15, 2018, Club owners re-elected Manfred to another five-year term through the 2024 season.
Since Manfred began as Commissioner, MLB reached a new five-year collective bargaining agreement, continuing the sport's unprecedented era of 26 consecutive years of labor peace through 2021, and a landmark transaction in which The Walt Disney Company acquired a 75% stake in BAMTech, a leading technology platform and video streaming company created by MLB. Manfred's goals for the industry include the expansion of youth participation, international growth, improved pace of game, the infusion of technology into the game, increased marketing of the game's young stars and furtherance of the game's diversity goals.
Manfred has overseen the development of closer relationships with youth baseball and softball organizations and has allocated new resources toward improving MLB's presence in the amateur ranks. He began MLB's signature youth participation program, PLAY BALL, a partnership with USA Baseball and USA Softball that encourages both traditional and casual play. PLAY BALL has resulted in meaningful increases in baseball and softball participation, per the Sports & Fitness Industry Association (SFIA). Over the last four years, baseball has added 2.7 million new participants, a 52.8% increase in casual participation, and overall, baseball saw the highest growth of any major sport. Now with more than 25.6 million participants, baseball and softball combine to be the most participated team sport in the United States.
Manfred has prioritized sustaining the game's international growth. In 2016, MLB returned to Cuba for the first time since 1999 as the Tampa Bay Rays played an historic exhibition game vs. the Cuban National Team on March 22nd at Estadio Latinoamericano in Havana, jointly attended by President Barack Obama and Cuban President Raúl Castro. In 2018, MLB staged regular season games in Puerto Rico and Mexico. In 2019, MLB opened its regular season in Japan, played multiple series in Mexico and held an historic June series in London, which were the sport's first games ever played in Europe. Under Manfred's leadership, MLB has also taken the game to non-traditional domestic locations with groundbreaking events in recent seasons at Fort Bragg, North Carolina; in Williamsport, Pennsylvania, home of the Little League World Series; and in Omaha, Nebraska, home of the NCAA's College World Series. In August 2020, MLB will hold a regular season game at the famed Field of Dreams site in Iowa, celebrating the beloved baseball film.
Prior to being elected Commissioner, Manfred had served as MLB's Chief Operating Officer since 2013, managing the Commissioner's Office in New York on behalf of Commissioner Allan H. (Bud) Selig. From 1998-2013, Manfred served as Executive Vice President, overseeing labor relations, economics and league affairs and directing all collective bargaining with the MLBPA. Manfred also represented MLB on all upgrades to the game's Joint Drug Prevention and Treatment Program, the toughest in American professional sports.
Under Manfred's leadership, MLB has formed core partnerships with Boys & Girls Clubs of America, the Jackie Robinson Foundation and Stand Up To Cancer. Manfred has served as a member of the Board of Directors of the Sports Lawyers Association and the Partnership for Clean Competition. In April 2016, Manfred received the Judge William B. Groat Award from his alma mater, honoring outstanding professional achievement and service to Cornell's ILR. In November 2017, Manfred received the Jacob K. Javits Lifetime Achievement Award from the Greater New York Chapter of the ALS Association for MLB's efforts against Lou Gehrig's Disease. Manfred currently serves on the board of directors of DREAM, a nonprofit that uses the power of teams to inspire youth to recognize their potential.
Manfred is a 1980 graduate of the School of Industrial and Labor Relations (ILR) at Cornell University. In 1983, he received his law degree magna cum laude from Harvard Law School, where he was an articles editor of the Harvard Law Review. Manfred was a part of the Labor and Employment Law Section of Morgan, Lewis & Bockius, LLP, and became a partner in the firm in 1992.
Manfred, a native of Rome, New York who was born in 1958, has been married to his wife Colleen since 1982. The New York residents have four adult children.
Kirk McDonald
CEO, North America, GroupM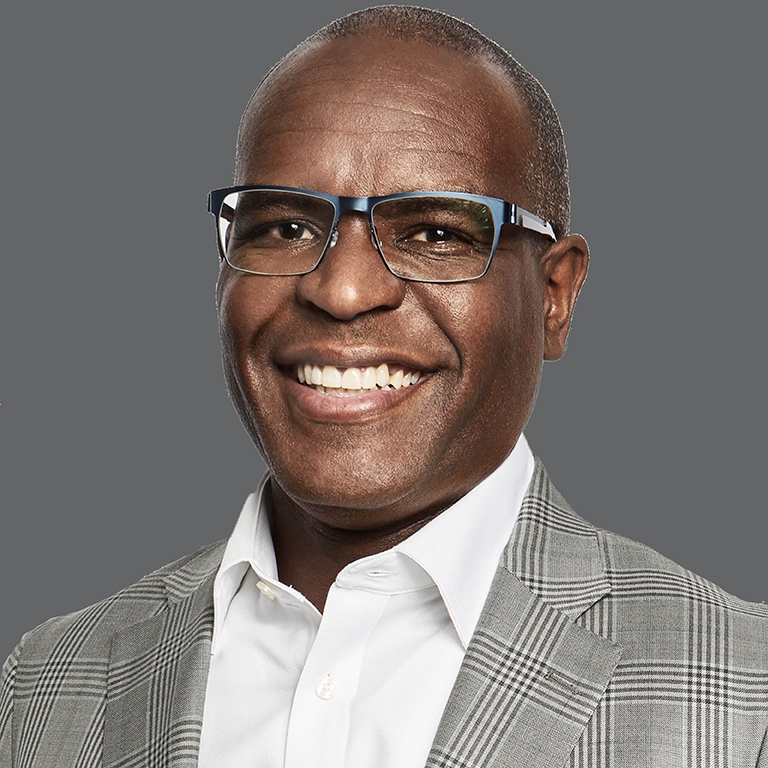 One of the "50 vital leaders in tech, media and marketing," according to Adweek, Kirk is the CEO of GroupM North America (NA) where he leads 6,500 people passionate about shaping the next era of media where advertising worksbetter for people. A member of GroupM's Global Leadership Team, he is a key player in championing GroupM's strategy to work with agency and GroupM leadership in the region to use its scale in providing more powerful and effective solutions for clients through the development of technology-enabled services.
With $17.6 billion in media investment billings across the U.S. and Canada, GroupM owns a 22% market share in the world's largest region. Kirk is particularly driven to help GroupM lead the way in driving real change across the industry to find a new balance of making advertising less interruptive and a valued part of the media experience. He also believes that, as the desire for brands to play their part in leading the way toward real change grows stronger, GroupM is the one to help clients be authentic and bold in this moment.
Kirk joins GroupM from WarnerMedia's Xandr where he most recently served as Chief Business Officer in charge of the go to market functions including sales, communications, product marketing and marketing strategy/execution after holding the role of Chief Marketing Officer for nearly two years.
Prior to AT&T, Kirk was President of PubMatic, the marketing automation software company, and also held roles with Time Inc., Fortune|Money Group and CNET Networks, among others.
Throughout his career, Kirk received many accolades including being named to Ebony Magazine's Power 100 list in 2018, Adweek's 2014 "12 Stars of Ad Tech Who are Building the Future of the Industry Right Now" list and Business Insider's 2014 "The 46 Most Important African-Americans in Technology" list, among others.
He currently serves on the Board of Directors for Elanco (NYSE: ELAN), and is a member of the prestigious Executive Leadership Council. He also serves on several other professional and not-for-profit boards including the Ad Council, Advertising Week Advisory Council, and is the co-chair of MOUSE/CI.
Raymond J. McGuire
Former Vice Chairman, Citigroup; Former Chairman, Banking, Capital Markets & Advisory, Citigroup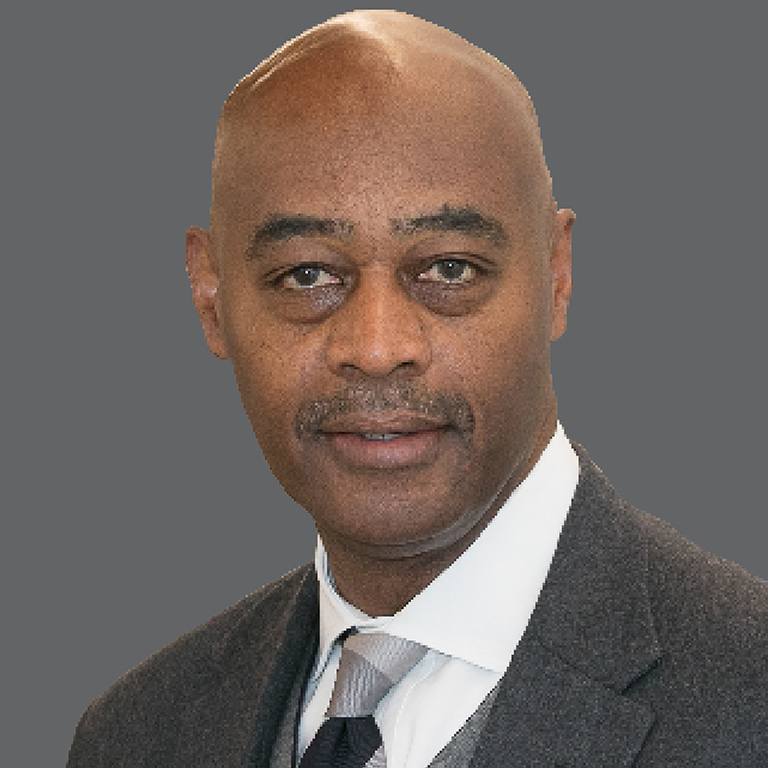 Raymond J. McGuire is the Former Vice Chairman of Citigroup and Former Chairman of Citi's Banking, Capital Markets, and Advisory (BCMA) business. He is based in New York. Mr. McGuire is a member of the Institutional Clients Group Executive Committee and the Institutional Clients Group Business Practices Committee and is a Board Member of Citigroup Global Markets Inc. Prior to his current roles, Mr. McGuire had a 13-year tenure as Citi's Global Head of Corporate and Investment Banking (CIB) whose clients generate over $20 billion of global revenue annually. He has advised on numerous transactions valued at well over $600 billion, including advising Time Warner on its $108 billion transaction with AT&T (the fifth largest M&A transaction of all time) and in its separation of Time Warner Cable ($45.0 billion). In addition, he has represented Wyeth in its sale to Pfizer ($68 billion) and its takeover defense ($95 billion); Colgate's acquisition of Sanex, Conoco Phillips Co.'s ($36.0 billion) acquisition of Burlington Resources; Koch Industries' ($21.0 billion) acquisition of Georgia Pacific; EDS in its sale to Hewlett Packard ($13.0 billion); SABIC's ($12.0 billion) acquisition of GE Plastics, and UST in its sale to Altria ($12.0 billion).
Prior to joining Citi, Mr. McGuire was the Global Co-Head of Mergers and Acquisitions at Morgan Stanley; Managing Director in the Mergers and Acquisitions Group of Merrill Lynch & Co., Inc.; and one of the original members of Wasserstein Perella & Co., Inc. where he became a Partner/Managing Director in 1991. He started his career in 1984 in the Mergers and Acquisitions Group of The First Boston Corporation. Presently, Mr. McGuire serves as a Board member of several boards including: the American Museum of Natural History, the Citi Foundation, the De La Salle Academy (Chairman Emeritus), the, Greentree Foundation, the Hotchkiss School (Vice President), the New York City Police Foundation, the New York-Presbyterian Hospital, the New York Public Library (Executive Committee and Co-Chairman Nominating Committee), the Studio Museum in Harlem (Chairman), the Terra Foundation for American Art, Think450 (NBA Players Association) and the Whitney Museum of American Art (Executive Committee). Mr. McGuire is also a member of the Cultural Affairs Advisory Commission for the New York City Department of Cultural Affairs. In the past, he has served on the boards of the Alex Hillman Family Foundation, the Carnegie Endowment for International Peace, FAPE (Foundation for Art and Preservation in Embassies), the Harvard Club of New York, the Howard Gilman Foundation, the International Center of Photography (President), the Joseph & Claire Flom Foundation, Lincoln Center and the San Remo Tenants' Corporation (President). Formerly, he was a Director of the Wyeth Corporation (Nominating and Governance Committee). He has also served on various Visiting Committees at Harvard University, as well as the Overseers/Directors Nominating Committee.
Mr. McGuire has received numerous honors and distinctions including the Theodore Roosevelt Award from the Legal Aid Society, the John C. Whitehead Social Enterprise Award from the Harvard Business School Club NY, the Public Service Award from Big Brothers, Big Sisters, the Trailblazer Award from the MBBA, the Humanitarian Leadership Award from CUP (Council of Urban Professionals) and the Frederick Douglas Award from the New York Urban League. He was also recognized by New York's Avenue Magazine as one of New York's "50 Smartest" and by Crain's as one of the "Most Connected New Yorkers". ARTnews includes Mr. McGuire as part of its list of global, "Top 200 Collectors". He was inducted by Morehouse College as one of the inaugural members of the Martin Luther King, Jr. International Board of Renaissance Leaders. He was also featured in Black Enterprise Magazine as one of the "100 Most Powerful Executives in Corporate America" and on the cover of Black Enterprise Magazine as one of the most powerful Blacks on Wall Street.
Mr. McGuire has been honored by Americans for the Arts, the Art for Life Foundation, the Children's Museum of Manhattan, the Legal Action Center, the Make-A-Wish Foundation, National Action Network, the National Urban Technology Center, New York Needs You and ProScholars Athletics. He has served as Corporate Chair for the 2016 Howard University Charter Day. Pratt Institute honored him as its inaugural distinguished "Patron of the Arts". He was also the recipient of the President's Award by the National Urban League. Mr. McGuire has been honored with Harvard Business School's African-American Student Union's Professional Achievement Award, has presented at Harvard Law School's Traphagen Distinguished Alumni Speaker Series and emceed the first Harvard College Black Alumni Weekend.
He received his M.B.A. and J.D. from Harvard Business School and Harvard Law School (1984), and an A.B., cum laude, from Harvard College (1979). He also attended the University of Nice, France while on a Rotary Fellowship (1980). He has had legal experience at the law firms of Skadden, Arps, Slate, Meagher & Flom as well as Patterson, Belknap, Webb & Tyler. He received a L.H.D. from Pratt Institute (2011) and a L.H.D from Dominican College (2017).
John Micklethwait
Editor-in-Chief, Bloomberg News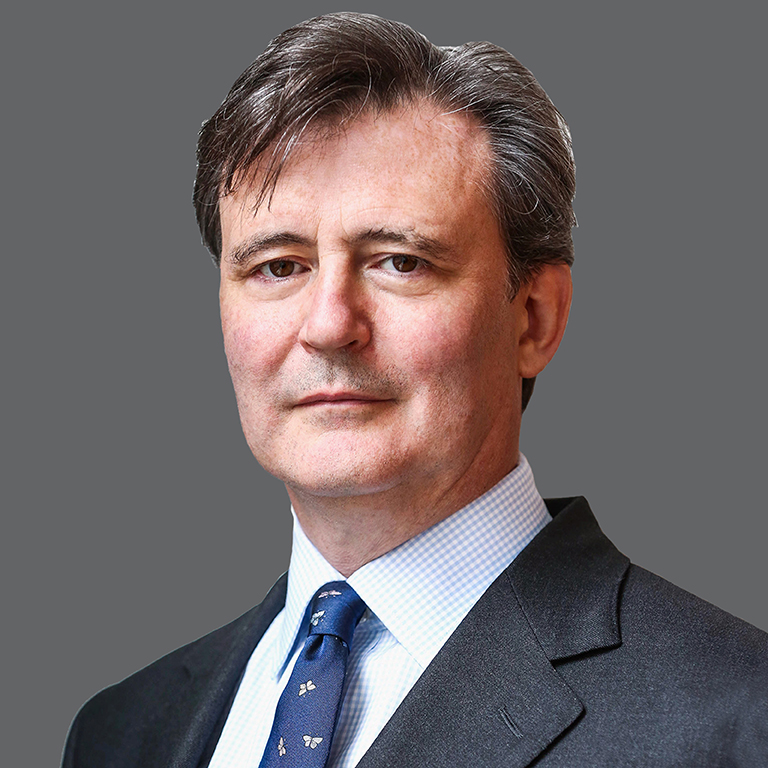 John Micklethwait Editor-in-Chief John Micklethwait is the Editor-in-Chief of Bloomberg where he oversees editorial content across all Bloomberg platforms, including its news, newsletters, magazines, opinion, television, radio and digital properties, as well as its research services including Bloomberg Intelligence.
Prior to joining Bloomberg in February 2015, Micklethwait was Editor-in-Chief of The Economist where he led the newspaper into the digital age while expanding its readership and enhancing its reputation.
He joined The Economist in 1987 as a finance correspondent and served as Business editor and United States editor before being named Editor-in-Chief in 2006. Micklethwait began his career in banking at Chase Manhattan in London after studying history at Magdalen College, Oxford.
He is the co-author of seven books, most recently The Wake Up Call: Why the Pandemic Has Exposed the Weakness of the West, and How to Fix It. In 2010, Micklethwait was named Editors' Editor by the British Society of Magazine Editors.
Jonathan Miller
CEO, Integrated Media Company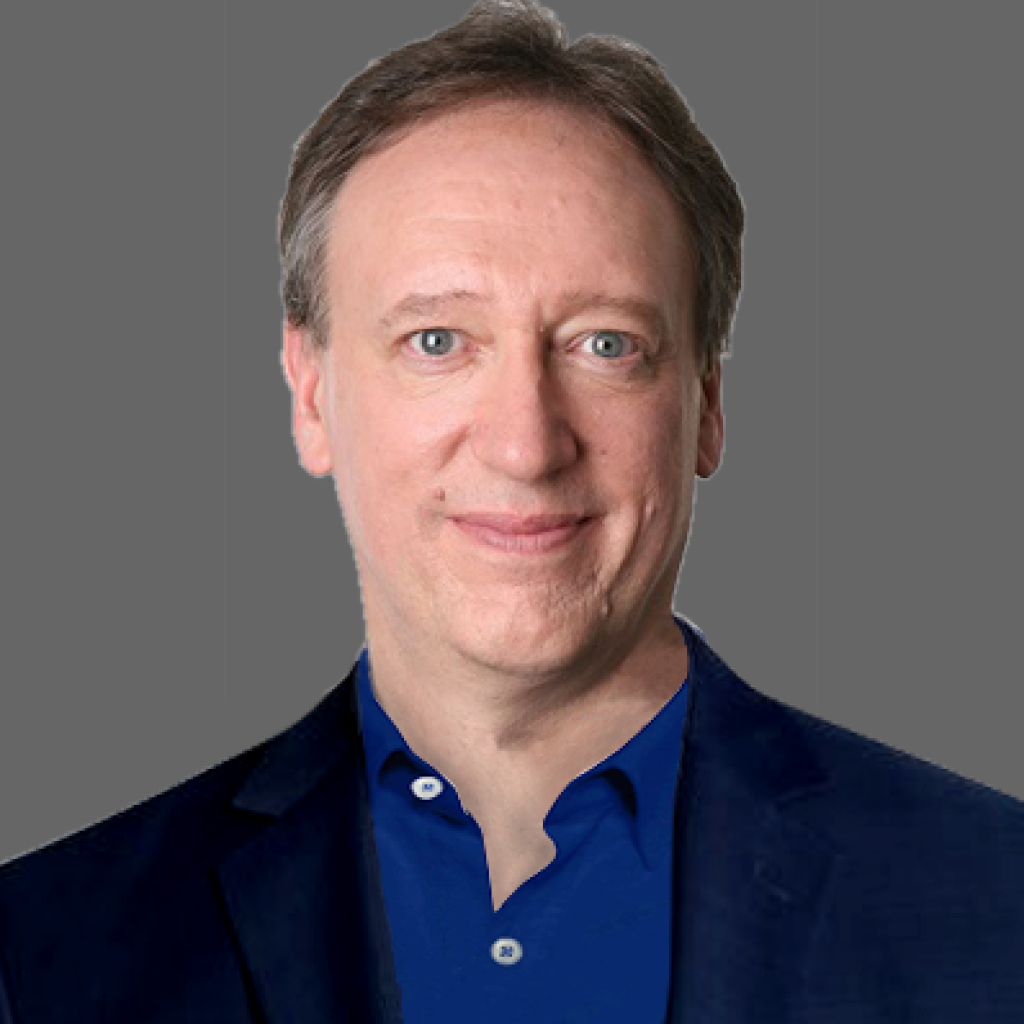 Jonathan Miller is CEO of Integrated Media Company, a digital media company that invests in growth stage companies at the nexus of media and technology. IMC is affiliated with TPG Capital, a premier private equity firm.
Jonathan is an advisor to Advancit Capital with Shari Redstone, Vice Chair of CBS and Viacom. Advancit Capital focuses on early stage venture capital investments. Previously, Jon was Chairman and CEO of the Digital Media Group at NEWS CORP and FOX, Chairman and CEO of AOL, INC., President and CEO of USA Networks Interactive (now IAC) and also held senior positions at MTV Networks and the NBA.
Jon is on the Boards of Akamai Technologies, Inc., AMC Networks Inc., Interpublic Group of Companies, Inc., and J2 Global, Inc. In addition, he serves as a non-profit Director/Trustee for the American Film Institute and Paley Center for Media. Jon has been awarded the Inaugural Pioneer Prize, Producers Guild of America, the Inaugural Vanguard Award, International Emmy Association, the Digital Power Player of the Year, Hollywood Reporter, and the Monaco Media Festival, Interactive Pioneer Award.
Guille Miranda
VP & Global Head, Corporate Social Responsibility, IBM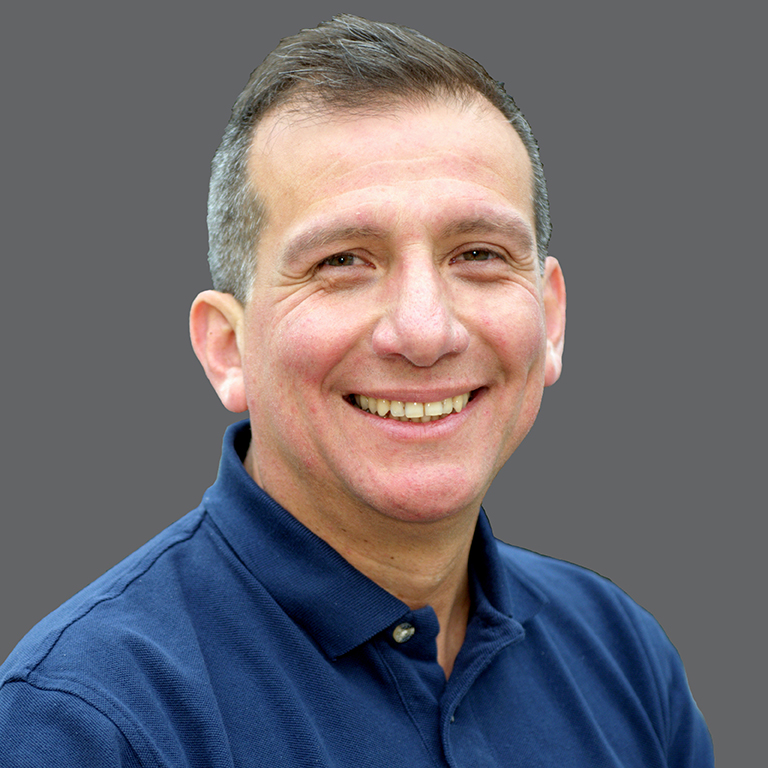 Guillermo Miranda leads IBM's responsible stewardship and social impact programs worldwide.
Guillermo is working to expand IBM's strong history of social impact by prioritizing investments to tackle societal challenges such as reinventing education for the AI / digital-driven economy. He is driving systemic change across IBM Corporate Social Responsibility, reinventing how IBMers give and engage with the communities in which they live and work. As part of his role, he heads IBM's Corporate Responsibility Executive Steering Committee.
Throughout his career, Guillermo has been deeply engaged in using digital learning and tools to accelerate people performance and transform the workforce for the future. His previous leadership roles include IBM's Chief Learning Officer, People & Talent Head for the Digital Business Group, Regional HR Leader for Africa & Middle East, among others. He has also served as the Chief Human Resources Officer of the Inter American Development Bank and the Peruvian Tax Agency (SUNAT).
He is the founding Chair of the Digital Learning Consortium, serves on the Board of Directors of IPCOM Global LLC. and is a member of the Advisory Board of the Digital Marketing Institute. He holds an MBA from Deusto University (Spain), and a Law degree from the Pontificia Universidad Católica del Perú.
Guillermo lives in the Washington D.C. metro area with his wife Talia and 3 kids.
Kenny Mitchell
CMO, Snap Inc.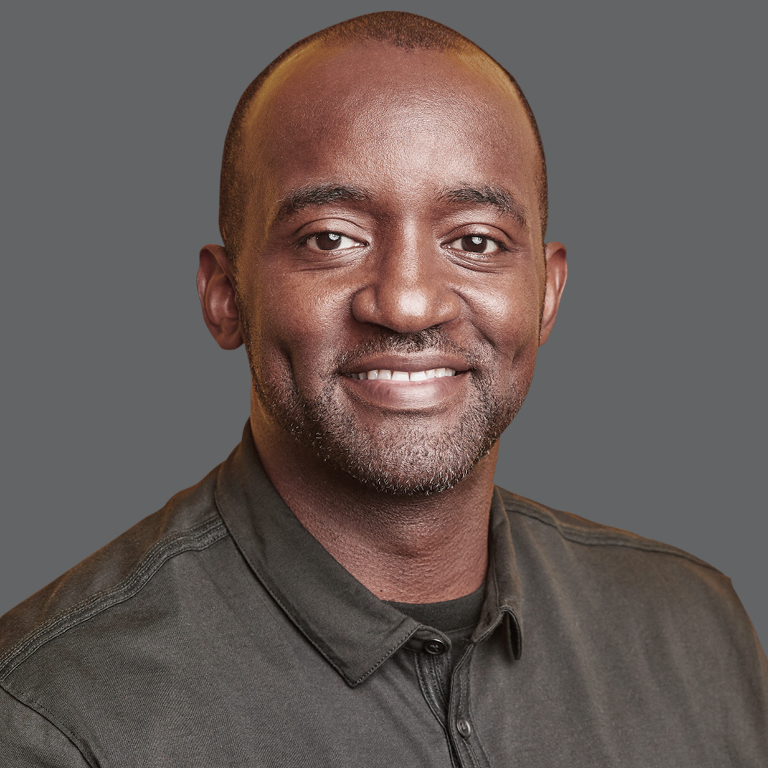 Kenny Mitchell is the Chief Marketing Officer at Snap Inc. Mitchell has a reputation for building iconic brands and driving industry-leading performance through innovative, fully-integrated and award-winning marketing programs.

Prior to joining Snap, Mitchell was the Vice President of Brand Content & Engagement for McDonald's USA.  Mitchell was also an accomplished leader at Gatorade, serving as Head of Consumer Engagement, leading all global integrated marketing efforts.

Additionally, Mitchell delivered industry-leading, award-winning creative, including multiple Cannes Lions, film festival selections including Tribeca, and two Emmy nominations. This success led to Mitchell being recognized by Fast Company as one of the "Most Creative People in Business" in 2017.  
 
Prior to Gatorade, Mitchell oversaw Brand and Consumer Marketing for NASCAR, leading development and execution of the annual marketing plan and media strategies. Before NASCAR, Mitchell served as Vice President and General Manager at the Dew Tour, a division of the NBC Sports Group. Here he was responsible for managing all aspects of the Dew Tour including partnerships, marketing, content, events operations and execution.
 
Mitchell holds a Bachelor of Arts from Dartmouth College and a Masters of Business Administration from Dartmouth's Tuck School of Business. He was inducted into Dartmouth's Sports Hall of Fame as a member of the men's basketball team. He and his wife, Heather live in Los Angeles and have a daughter, Carter.
Craig Moffett
Partner and Senior Research Analyst, MoffettNathanson Research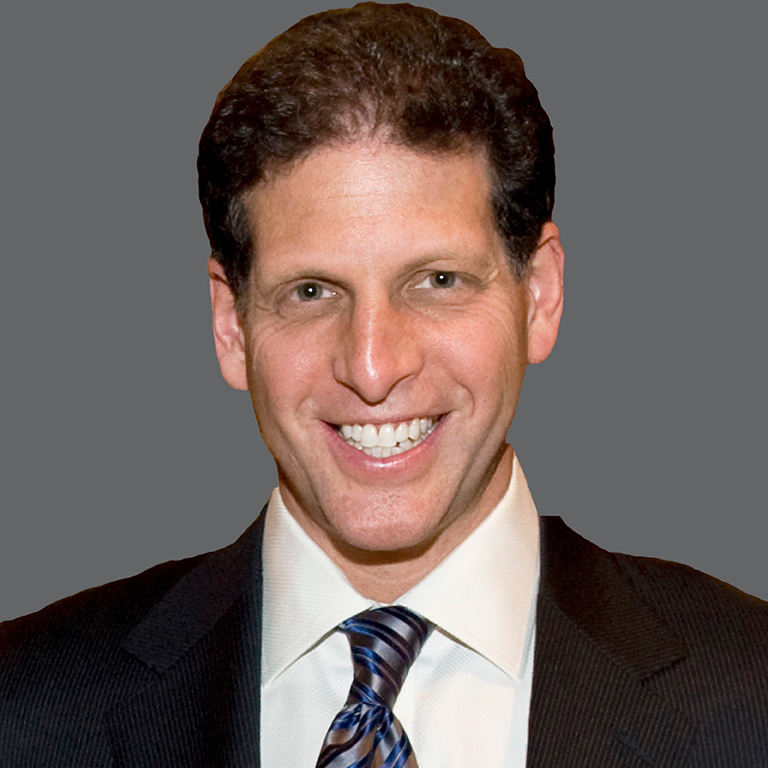 Craig Moffett has been elected to Institutional Investor Magazine's All-American Research Team in the U.S. Telecom and/orCable & Satellite sectors on eighteen separate occasions, including nine separate appearances as the #1 analyst in America in either U.S. Telecom and/or Cable & Satellite. He has also been rated the #1 analyst in the U.S. Telecommunications sector by Bloomberg Markets, and he has consistently ranked #1 in Research Quality in GreenwichResearch's annual survey in both Telecommunications and U.S. Cable and Satellite sectors.
Prior to founding Moffett Nathanson, Mr. Moffett spent more than ten years at Sanford Bernstein & Co., LLC as a senior research analyst. In 2011 he became the first analyst in the firm's history to be ranked #1 in two sectors simultaneously by Institutional Investor.
He was previously the President and founder of the e-commerce business atSotheby's Holdings, the venerable auction house. In 1999, he led Sothebys.com to what was then the highest first year sales of any consumer website ever launched.
Mr. Moffett spent more than eleven years at The Boston Consulting Group, where he was a Partner and Vice President specializing in telecommunications. He was the leader of BCG's global Telecommunications practice from 1996 to 1999. While at BCG, he led client initiatives in the U.S. local, long distance, and wireless sectors, in both consumer and commercial services, and advised companies outside the U.S. in Europe, Latin America, and Asia. His relationship with a U.S. RBOC spanned more than a decade, and he was the author of more than 20 articles about the telecommunications industry during the 1990s.He published analyses and forecasts of the overcapacity and pending collapse of the U.S. long distance business as early as 1998. Mr. Moffett graduated from Harvard Business School with Honors in 1989. He received a BA from Brown University phi beta kappa in 1984.
Steve Mosko
CEO, Village Roadshow Entertainment Group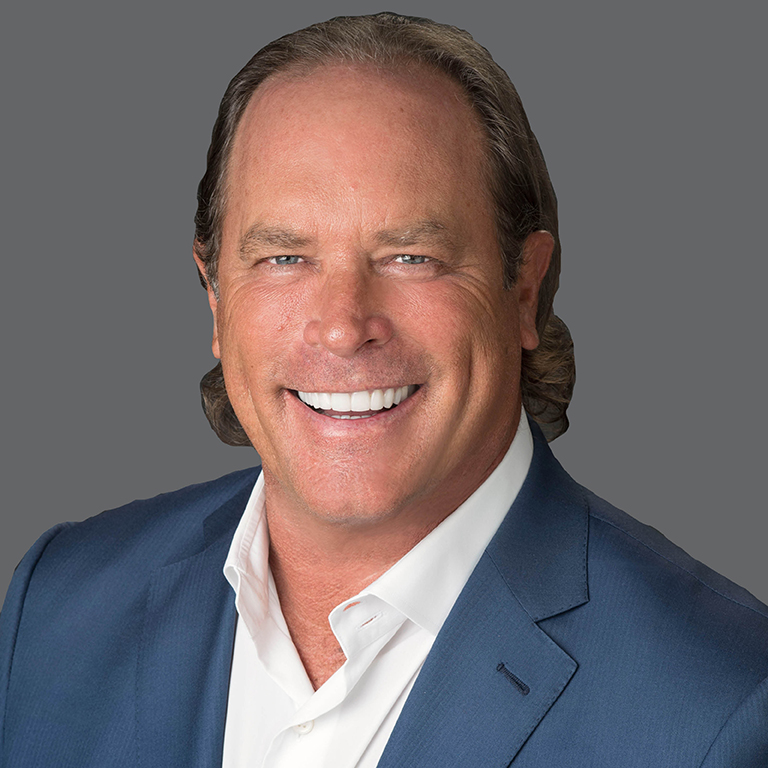 Steve Mosko is Chief Executive Officer of Village Roadshow Entertainment Group (VREG), a leading global entertainment company building premier, content-rich businesses in the entertainment industry. VREG is the holding company of Village Roadshow Pictures and Village Roadshow Television.
Prior to joining VREG, Mosko spent 24 years at Sony Pictures Entertainment, 16 of those running global television, where he rebuilt the business from obscurity into one of the world's leading producers of content and distribution.
Mosko is credited with a visionary and decisive leadership style and the mentoring of a strong team of executives, combined with an understanding of how to engage and support creative talent. He and his team were early to embrace multiple genres of content and emerging platforms, including a rapidly growing cable industry and the advent of streaming services in today's digital age.
Under his watch, shows such as "Breaking Bad," "Better Call Saul," "Damages," "The Shield," and "Rescue Me" were developed and produced for cable; while "The Crown," "Bloodline," and "Comedians in Cars Getting Coffee" found audiences on major streaming platforms. Mosko and his team also produced a myriad of shows for network television and syndication including "The Blacklist," "The Goldbergs," and "Shark Tank;" and the syndicated juggernauts "Wheel of Fortune" and "Jeopardy," along with "Dr. Oz."
Mosko graduated from the University of Delaware with a Bachelor of Arts degree in communications. In 1995, his alma mater recognized his accomplishments with their Presidential Achievement Award, and this past May he received an honorary Doctorate from the college. In 2011, Mosko was awarded an honorary doctorate by Chapman University.
An active supporter of emerging talent and education, Mosko currently serves as a member of the Board of Trustees of Loyola Marymount University.
VRP has released 100 Hollywood films (90 in partnership with Warner Bros.) since 1998 with Global Box Office receipts to date in excess of US$17 billion.
Dawn Ostroff
Chief Content & Advertising Business Officer, Spotify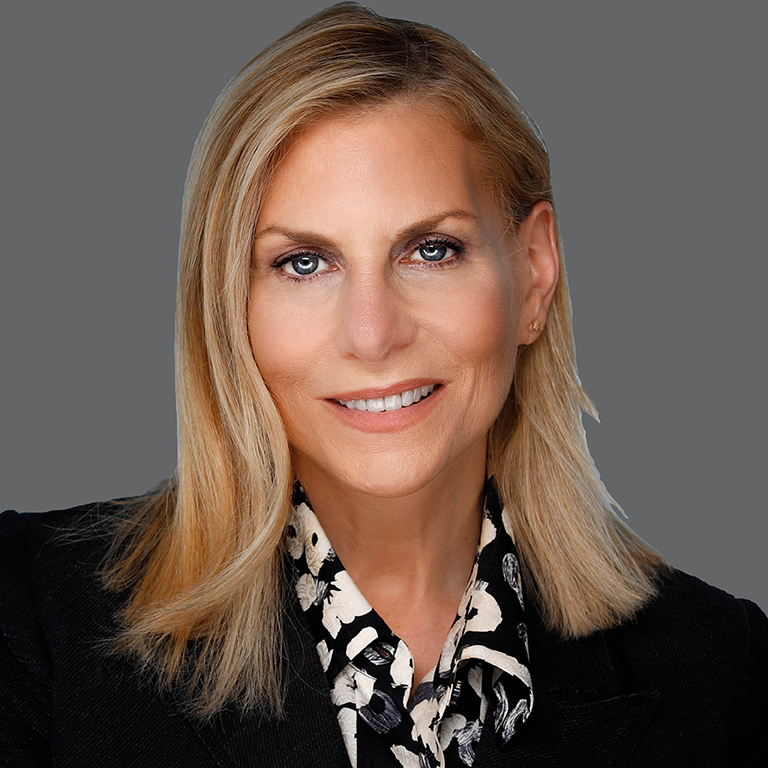 Dawn Ostroff is the Chief Content & Advertising Officer at Spotify, the world's most popular global audio streaming service. At Spotify, Ostroff oversees the company's content businesses which includes music and podcasts as well as the platform's global advertising business. She joined the company in August 2018.
As Chief Content & Advertising Officer, Ostroff leads all aspects of content and distribution operations, including all original content, and industry and creator relationships globally while driving partnerships with brands and marketers worldwide to deliver impact for their businesses and Spotify alike. She oversees Music, Studios, which includes podcasts and video, Creator Marketplace, Content Marketing, Content Business & Strategy, Ad Sales, Revenue Product Development, and Partner Solutions departments at Spotify.
Prior to her role at Spotify, Ostroff served as President of Condé Nast Entertainment (CNE), a studio and distribution network with entertainment content across film, television, premium digital video, social, and virtual reality.
Ostroff helped found Conde Nast Entertainment in 2011. Ostroff oversaw the company's feature film and television operations and launched its digital advertising sales division. Culling from IPacross Condé Nast's iconic publishing brands, including ​Vogue​, ​Vanity Fair​, ​The New Yorker​, GQ​ and ​WIRED,​ CNE developed many film and television projects with Ostroff serving as a producer or executive producer, ​on projects including films "Only the Brave", "First Monday in May," and "Old Man and the Gun", as well as the Netflix series "Last Chance U" and Discovery's "Vanity Fair Confidential". Ostroff also oversaw CNE's digital video, which produces over 5,000 videos per year, and drives over 1 billion views a month.
Prior to joining Condé Nast, Ostroff was president of entertainment for The CW broadcast network - a joint venture of CBS and Warner Bros. that she helped launch in January 2006. Ostroff was responsible for programming, sales, digital initiatives, branding, marketing, and research. As president, she developed and oversaw several groundbreaking hit series, including "Gossip Girl," "Smallville," "Supernatural," and "The Vampire Diaries."
Dr. Mehmet Oz
Cardiothoracic Surgeon; Host, The Dr. Oz Show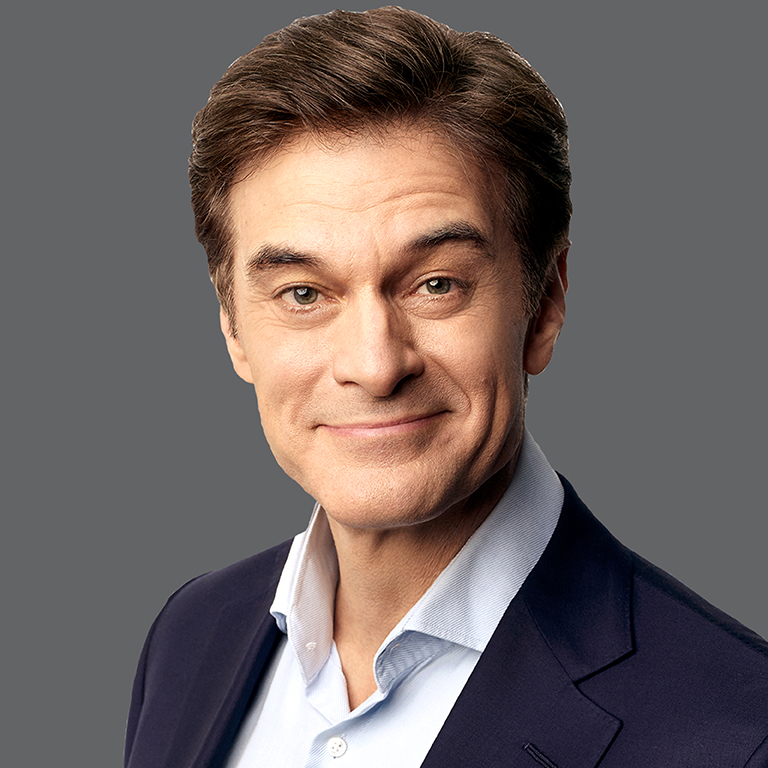 Dr. Oz has won ten Daytime Emmy® Awards for "The Dr. Oz Show" and is an Attending Physician at NY Presbyterian-Columbia Medical Center.  He still performs dozens of heart operations annually. His research interests include heart replacement surgery, minimally invasive surgery, alternative medicine and healthcare policy. He has authored over 400 original publications, book chapters, and medical books, has received numerous patents, and still performs heart surgery. He also authors a newspaper column syndicated by Hearst in 175 markets internationally.
Dr. Oz was born in Cleveland, Ohio, raised in Delaware and received his undergraduate degree from Harvard University (1982) and obtained a joint MD and MBA (1986) from the University of Pennsylvania School of Medicine and Wharton Business School. He was awarded the Captain's Athletic Award for leadership in college and elected Class President twice followed by President of the Student Body during medical school. He lives in Northern New Jersey with his wife Lisa of 32 years and their four children, Daphne, Arabella, Zoe and Oliver and four grandchildren Philomena, John, Domenica, and Giovanna.
Previously, Dr. Oz was a featured health expert on "The Oprah Winfrey Show" for six seasons, spanning over 60 episodes. He also served as chief medical consultant to Discovery Communications, where his "Transplant!" series won both a Freddie and a Silver Telly award. He also served as medical director of Denzel Washington's "John Q" and performed in the hip-hop video "Everybody" as part of the Let's Move Campaign.
Dr. Oz authored eight New York Times Best Sellers, including "Food Can Fix It", "YOU: The Owner's Manual", "YOU: The Smart Patient", "YOU: On a Diet", "YOU: Staying Young", "YOU: Being Beautiful", "YOU: Having a Baby", "YOU: The Owner's Manual for Teens", as well as the award-winning "Healing from the Heart". He has a regular column in Oprah Magazine and his article "Retool, Reboot, and Rebuild" for Esquire magazine was awarded the 2009 National Magazine Award for Personal Service. He co-founded Sharecare.com which won "Best Medical App" award for AskMD in 2014 and its DoctorOz app was nominated for an Emmy in 2017. In 2003, Dr. Oz founded Healthcorps which emulates the Peacecorps model by putting energetic recent college graduates into high schools around the country to teach diet, fitness, and mental resilience. Over a million teens have been influenced by this nationwide program.
In addition to belonging to every major professional society for heart surgeons, Dr. Oz has been named Time magazine's 100 Most Influential People, Forbes' most influential celebrity, Esquire magazine's 75 Most Influential People of the 21st Century, a Global Leader of Tomorrow by the World Economic Forum, Harvard's 100 Most Influential Alumni, as well as receiving the Ellis Island Medal of Honor and AARP 50 Influential People Over 50. He won the prestigious Gross Surgical Research Scholarship, and he has received an honorary doctorate from Istanbul University. He was voted "The Best and Brightest" by Esquire Magazine, a "Doctor of the Year" by Hippocrates magazine and "Healer of the Millennium" by Healthy Living magazine. Dr. Oz is annually elected as a highest quality physician by the Castle Connolly Guide as well as other major ranking groups. He is also an honorary police surgeon for New York City.
Marc S. Pritchard
Chief Brand Officer, Procter & Gamble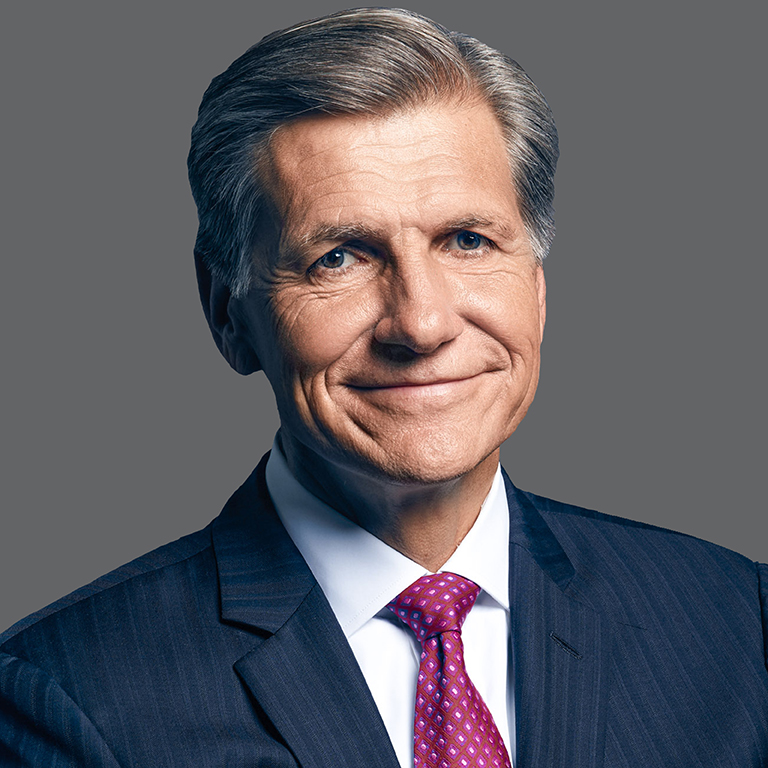 Marc Pritchard is responsible for P&G's brand building disciplines worldwide He sets the Company's multi billion dollar media, marketing and advertising strategies, and leads marketing innovations that guide communication and brand building for P&G's portfolio of trusted, quality brands.
Marc is a veteran of P&G for more than three decades, joining the company in 1982 as a cost analyst in the Paper Division, followed by a move into marketing in 1987 on the Sure anti-perspirant/deodorant brand He has 20 years of progressive experience in the Beauty and Personal Care categories which earned his appointment to president of Global Cosmetics and Personal Care in 2003 Known for his pioneering approach to product, commercial and operational innovation, Marc served as president of Global Strategy for two years, driving expanded productivity for P&G He was appointed P&G's chief marketing officer in 2008.
As P&G's top brand builder, Marc believes in the power of brands to serve people with superior performing products, while being both a force for good and a force for growth through ethics and responsibility, community impact, diversity and inclusion, gender equality and environmental sustainability He continually leads P&G's brand building reinvention and is a leading voice in the media, marketing and creative industry.
Raja Rajamannar
Chief Marketing & Communications Officer and President Healthcare, Mastercard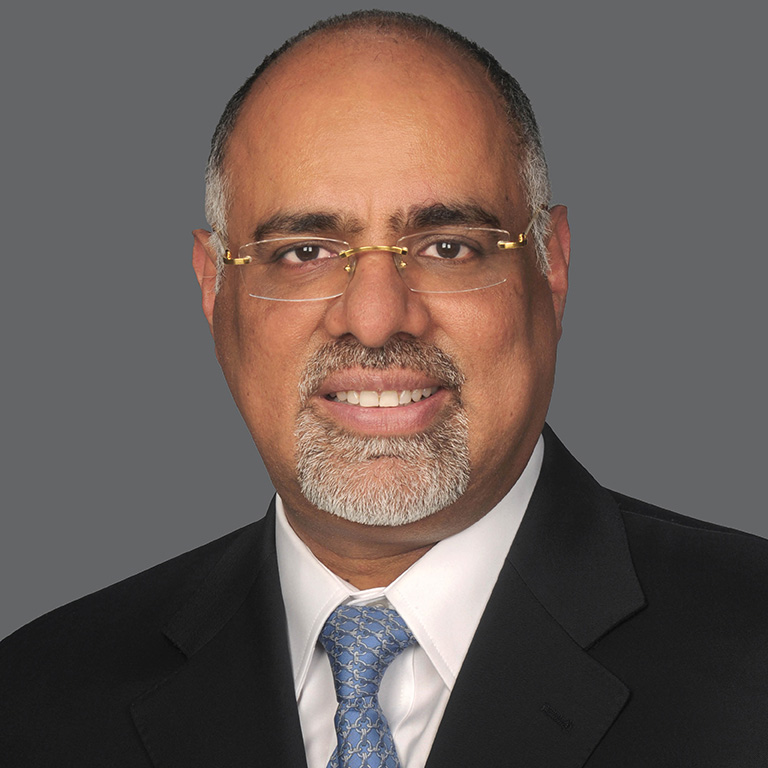 Raja Rajamannar is an accomplished global marketing executive with more than 25 years of experience, the last six of which have been in the role of Chief Marketing & Communications Officer for Mastercard and President of the company's healthcare business.
Raja is consistently recognized globally as a highly innovative and transformational leader in his field. Some of his recent accolades include: Global Marketer of the Year award by the World Federation of Advertisers, top 5 "World's Most Influential CMOs" by Forbes, top 10 "World's Most Innovative CMOs" by Business Insider, and inductee to The CMO Club Hall of Fame. He has also been recognized as one of AdWeek's most tech-savvy CMOs. He recently assumed the honorary role of President of the World Federation of Advertisers. Raja has also been recognized by ANA Educational Foundation as the Marketer of the Year in 2019.
At Mastercard, Raja is responsible for successfully leading the company's marketing transformation, including the integration of the marketing and communication functions, the development of its Priceless experiential platforms, and the creation and deployment of cutting edge marketing-led business models into the core of the company. Raja has overseen the successful evolution of Mastercard's identity for the digital age, pioneering Mastercard's move to become a symbol brand and launching its breakthrough sonic brand platform. Interbrand has ranked Mastercard as the fastest growing brand across all industries and categories, worldwide in 2019.
In his role as President of Healthcare, Raja has overseen the creation, development and successful scaling of Mastercard's healthcare business across multiple regions.
Raja has been recognized for driving business transformation across a variety of geographies and industries, including consumer products, financial services and healthcare. Prior to Mastercard, he served as Chief Transformation Officer of the health insurance firm Anthem (formerly WellPoint), and served as Chief Innovation & Marketing Officer at Humana. Earlier in his career, Raja held senior management roles with Asian Paints, Unilever and Citibank.
Raja is a member of the Board of Directors of PPL Corporation and Bon Secours Mercy Health and serves on the boards of the New York City Ballet, Cintrifuse, and ANA.
Mark Read
CEO, WPP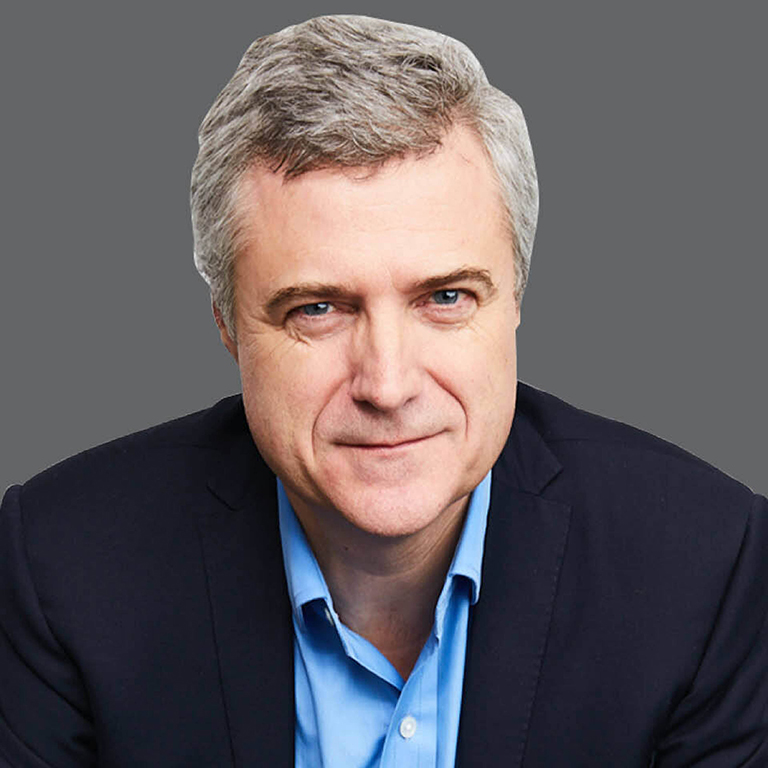 Mark was appointed CEO of WPP in September 2018.
He has held multiple leadership positions across the Company, including nine years as an Executive Director of WPP plc. For 12 years, as Head of Strategy and then CEO of WPP Digital, he was responsible for the Company's move into technology through the acquisition of 24/7 Real Media, the creation of data-driven creative network POSSIBLE and the launch of Stream, WPP's celebrated "unconference".
In 2015, he was appointed Global CEO of Wunderman, where he turned the network into one of the world's leading creative, data and technology agencies.
In April 2018 he was named joint Chief Operating Officer of WPP, with responsibility for clients, operating companies and people.
Since his appointment as CEO he has led WPP's new growth strategy as a creative transformation company with a simpler structure, contemporary new offer and the core purpose of building better futures for its people, clients and communities. A strong advocate of positive corporate cultures, he has championed the values of openness, optimism and a commitment to extraordinary work across WPP. 
Earlier in his career, Mark co-founded and developed internet start-up WebRewards. He also specialised in the media and marketing industries as a principal at consultancy Booz Allen & Hamilton, having started his career at WPP working on corporate development.
Mark was recognised as a HERoes Champion of Women in Business in 2018 and 2019. The award is given to those who have championed women throughout their careers and are supporting women through the talent pipeline. He is also a member of the Male Champions of Change Global Tech Group, which is committed to accelerating gender equality in the technology sector.
Mark has an MBA from INSEAD and an Economics degree from Trinity College, Cambridge University, and was a Henry Fellow at Harvard University. He is the Chairman of the Natural History Museum Digital Council.
Wired magazine ranked him as one of the Top 25 Digital Influencers in Europe in 2014 and he was named The Drum's Digital Individual of the Year in 2015 and 2017. He was voted the industry's Most Influential Person of 2019 in Econsultancy's Top 100 Digital Agencies report.
He lives in London with his wife and two children.
Gideon Rose
Editor, Foreign Affairs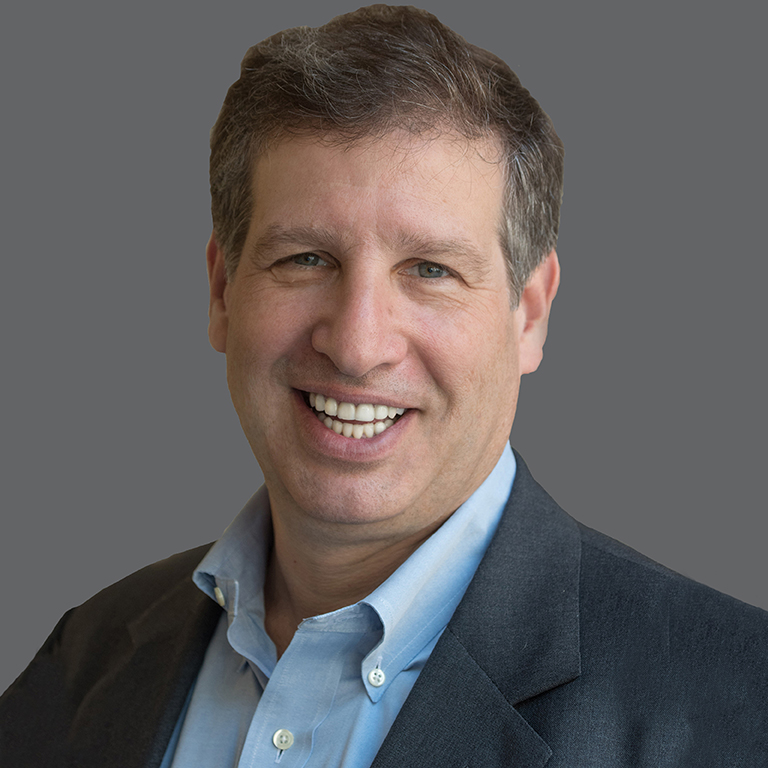 Gideon Rose has been Editor of Foreign Affairs since 2010, after serving as Managing Editor of the magazine from 2000-2010. Prior to that he was Deputy Director of Security Studies at the Council on Foreign Relations, and from 1994-1995 he served as Associate Director for Near East and South Asian Affairs on the staff of the National Security Council. He received a BA in Classics from Yale and a Ph.D. in Government from Harvard, and has taught American foreign policy at Princeton and Columbia. He is the author of How Wars End (Simon & Schuster, 2010) and other works.
Michael I. Roth
Chairman and CEO, Interpublic Group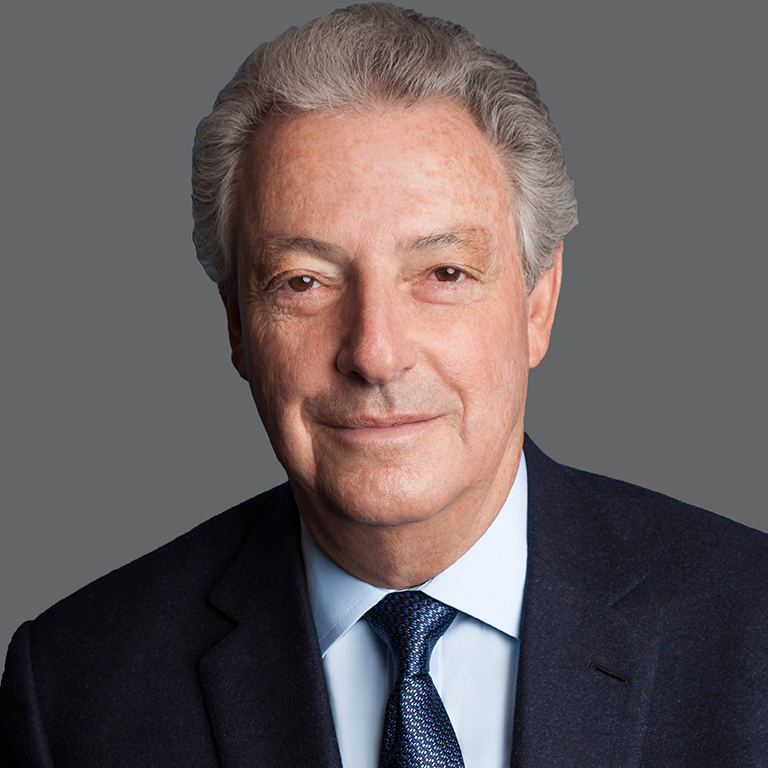 Michael I. Roth is Chairman and CEO of Interpublic (NYSE:IPG), one of the world's largest organizations of advertising and marketing services companies. Prior to serving in his current role, Roth was a member of the company's Board of Directors.
Since assuming leadership of Interpublic in 2005, Roth has righted the company's financial course and moved to make it an industry leader by defining new models that provide value to clients in a rapidly-changing media and marketing environment.
Prior to his current role, Roth was Chairman and CEO of The MONYGroup Inc., a financial services holding company. Under Roth's leadership, TheMONYGroup diversified its business mix, broadened its distribution channels and enhanced its ability to compete in a changing financial services marketplace.
Roth is a member of theBoard of Directors for Pitney Bowes Inc., the Ad Council and Ryman Hospitality Properties. He is also a member of the boards of the Lincoln Center Corporate Fund Board, the Chief Executives for Corporate Purpose (CECP) and the Center on Addiction. In addition, he is a Director of The Baruch College Fund and The Partnership for New York City. He is also a member of the Business Roundtable and New York-Presbyterian Hospital's Heart Steering Committee.
A certified public accountant, Roth holds an L.L.M. degree from New York University Law School and a J.D. from Boston University Law School. He is a 1967 graduate of the City College of New York.
Faiza J. Saeed
Presiding Partner, Cravath, Swaine & Moore LLP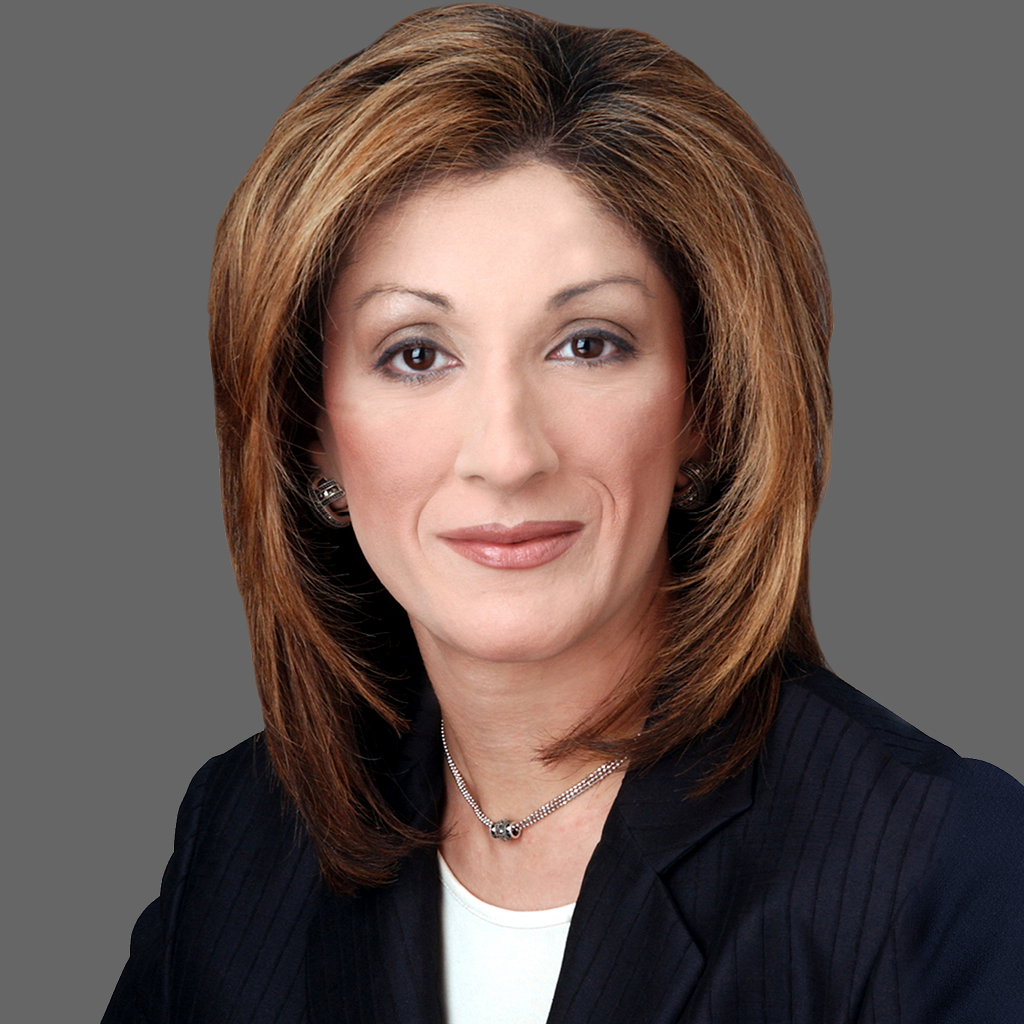 Faiza J. Saeed is the Presiding Partner of Cravath, Swaine & Moore LLP. She advises on mergers and acquisitions, with a focus on the media, tech and biotech sectors. She serves as a Trustee of The Paley Center and NewYork-Presbyterian, on the Board of Directors of the Partnership for New York City, The Paley Foundation and The March of Dimes (NY Chapter), and she is a member of The Economic Club of New York. Ms. Saeed is a recipient of the American Jewish Committee's Judge Learned Hand Award and was named one of the Asia Society's Game Changers of 2019. Earlier in her career she was named a Young Global Leader by the World Economic Forum. She received her J.D. magna cum laude from the Harvard Law School and her B.A. in Economics and Molecular Biology with Highest Distinction from the University of California at Berkeley, where she was elected to Phi Beta Kappa.
David Sanger
National Security Correspondent & Senior Writer, The New York Times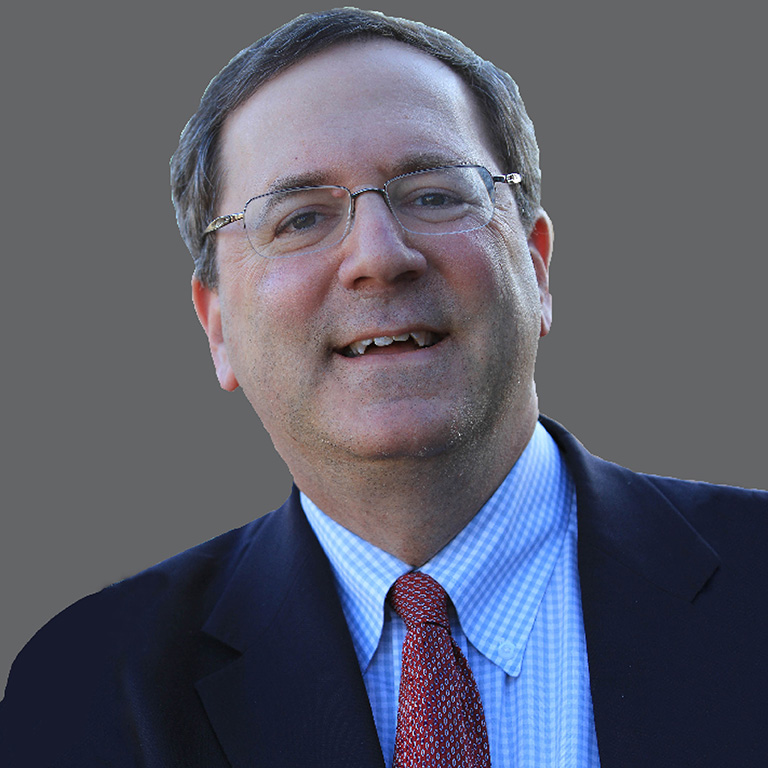 David E. Sanger is a national security correspondent and a senior writer. In a 36-year reporting career for The New York Times, he has been on three teams that have won Pulitzer Prizes, most recently in 2017 for international reporting. His newest book, "The Perfect Weapon: War, Sabotage and Fear in the Cyber Age,'' examines the emergence of cyberconflict as the primary way large and small states are competing and undercutting each other, changing the nature of global power.
He is also the author of two Times best sellers on foreign policy and national security: "The Inheritance: The World Obama Confronts and the Challenges to American Power," published in 2009, and "Confront and Conceal: Obama's Secret Wars and Surprising Use of American Power," published in 2012. For The Times, Mr. Sanger has served as Tokyo bureau chief, Washington economic correspondent, White House correspondent during the Clinton and Bush administrations, and chief Washington correspondent.
Mr. Sanger spent six years in Tokyo, writing about the emergence of Japan as a major American competitor, and then the country's humbling recession. He wrote many of the first articles about North Korea's emerging nuclear weapons program.
Returning to Washington, Mr. Sanger turned to a wide range of diplomatic and national security issues, especially issues of nuclear proliferation and the rise of cyberconflict among nations. In reporting for The Times and "Confront and Conceal," he revealed the story of Olympic Games, the code name for the most sophisticated cyberattack in history, the American-Israeli effort to sabotage Iran's nuclear program with the Stuxnet worm. His journalistic pursuit of the origins of Stuxnet became the subject of the documentary "Zero Days," which made the short list of Academy Award documentaries in 2016. With his Times colleague Bill Broad, he also described, in early 2017, a parallel cybereffort against North Korea.
Mr. Sanger was a leading member of the team that investigated the causes of the Challenger disaster in 1986, which was awarded a Pulitzer in national reporting the following year. A second Pulitzer, in 1999, was awarded to a team that investigated the struggles within the Clinton administration over controlling technology exports to China. He has also won the Weintal Prize for diplomatic reporting for his coverage of the Iraq and Korea crises, the Aldo Beckman prize for coverage of the presidency, and, in two separate years, the Merriman Smith Memorial Award, for coverage of national security issues. "Nuclear Jihad," the documentary that Mr. Sanger reported for Discovery/Times Television, won the duPont-Columbia Award for its explanation of the workings of the A. Q. Khan nuclear proliferation network. That coverage was also a finalist for a Pulitzer.
A 1982 graduate of Harvard College, Mr. Sanger was the first senior fellow in The Press and National Security at the Belfer Center for Science and International Affairs at Harvard. With Graham T. Allison Jr., he co-teaches Central Challenges in American National Security, Strategy and the Press at the Kennedy School of Government.
Josh Sapan
President & CEO, AMC Networks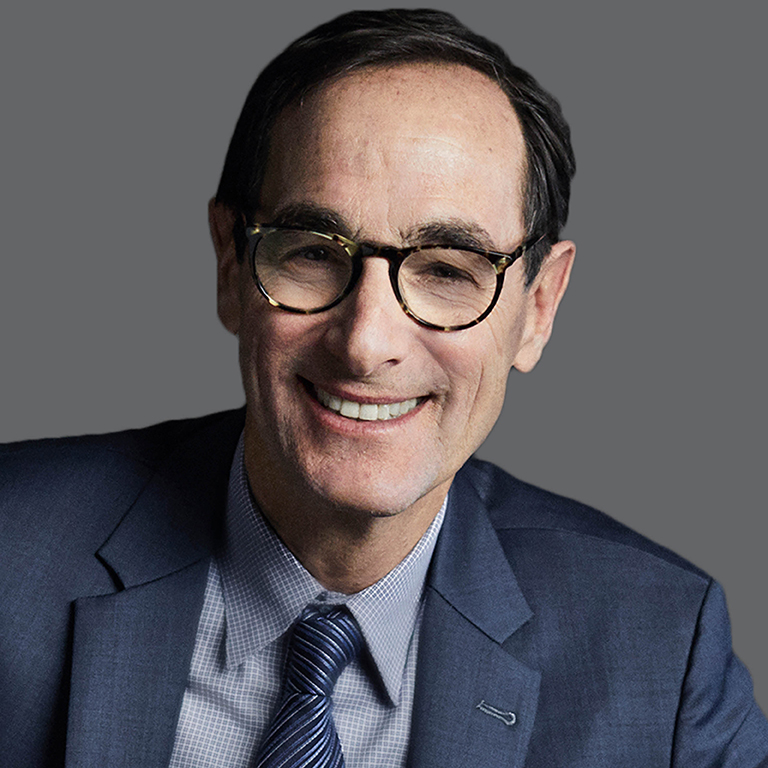 Josh Sapan is President and CEO of AMC Networks, the global entertainment company known for creating some of the most celebrated and groundbreaking original content in television history. Sapan's strong record of delivering must-have content to passionate audiences, coupled with his championing of innovative distribution models, has transformed cable television and the way people watch TV and film.
Sapan is credited with building some of the most influential entertainment brands and shows at the center of what's been widely referred to as the modern day "Golden Age" of TV. The company's brands including AMC, BBC America, IFC, SundanceTV and WE tv are behind the era-defining and critically acclaimed dramas Mad Men, Breaking Bad, Better Call Saul, The Walking Dead, Rectify and Killing Eve; landmark natural history series Planet Earth II and Seven Worlds, One Planet; mold-breaking comedies Portlandia, Documentary Now! and Brockmire; and leading unscripted series Love After Lockup and Growing Up Hip Hop.
Sapan has driven the company's digital strategy, led by its growing targeted subscription video on demand services Acorn, Shudder, Sundance Now and UMC, which target distinct premium audiences and build loyal and engaged fan communities.
A champion of independent film and diverse voices, Sapan has been instrumental in bringing independent film to wide audiences through IFC Films, and pioneered the strategy of same-day theatrical and video-on-demand release which fundamentally altered U.S. distribution of independent film. The company is home to the IFC Center, the art-house cinema located in the heart of New York City's Greenwich Village, and is behind DOC NYC, the largest documentary film festival in the United States.
Sapan is a recipient of the Paley Prize for Innovation and Excellence and has been recognized by Vanity Fair as one of the "Impresarios of Cable's Golden Age." He serves on numerous boards, including the American Film Institute, The Paley Center for Media, the Museum of the Moving Image, NCTA – The Internet & Television Association, and New York Public Radio and is a member of the Academy of Motion Picture Arts and Sciences Executive Branch.
He is the author of "The Big Picture: America in Panorama" (Princeton Architectural Press), a collection of panoramic photos from the 20th century. He is also a published poet, and has the world's largest collection of antique lightning rods, a selection of which is on permanent display at the Franklin Institute in Philadelphia.
Ted Sarandos
Co-CEO and Chief Content Officer, Netflix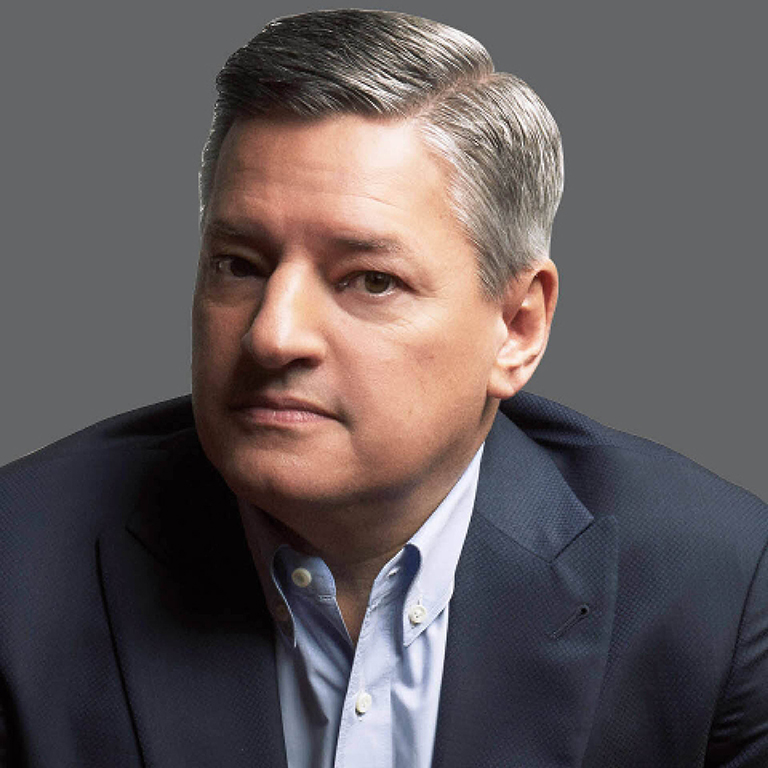 Ted Sarandos is co-CEO and Chief Content Officer at Netflix, overseeing the teams responsible for the acquisition and creation of all Netflix content including original series from around the world such as Stranger Things, Dark (Germany), La Casa De Papel (Spain), Sacred Games (India) and The Witcher (Poland), and films including The Irishman, The Old Guard, Bird Box, the 3-time Academy Award winning film ROMA and the Academy Award winning Marriage Story. Ted has been responsible for all content operation since 2000, and led the company's transition into original content production that began in 2013 with the launch of the series House of Cards, Arrested Development and Orange is the New Black, among numerous others.
Seth Schiesel
Contributing Editor, Protocol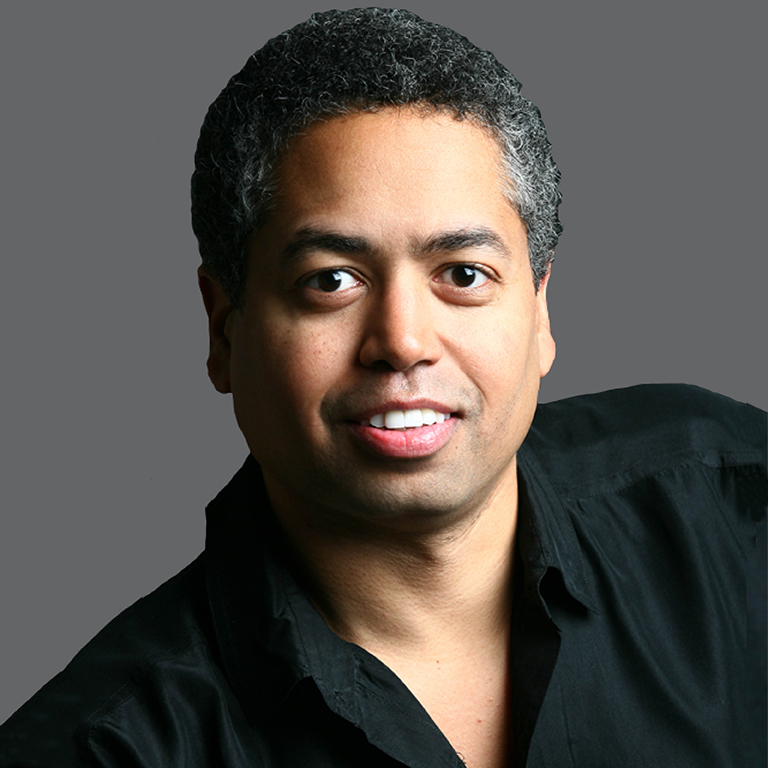 Seth Schiesel is a journalist covering the business of interactive entertainment and adjacent industries. He is a contributing editor for Protocol, a former editorial writer for The Boston Globe and a former telecommunications and media reporter, technology writer and video game critic for The New York Times (where he still contributes occasionally).
Michael Schneider
Senior Editor, Variety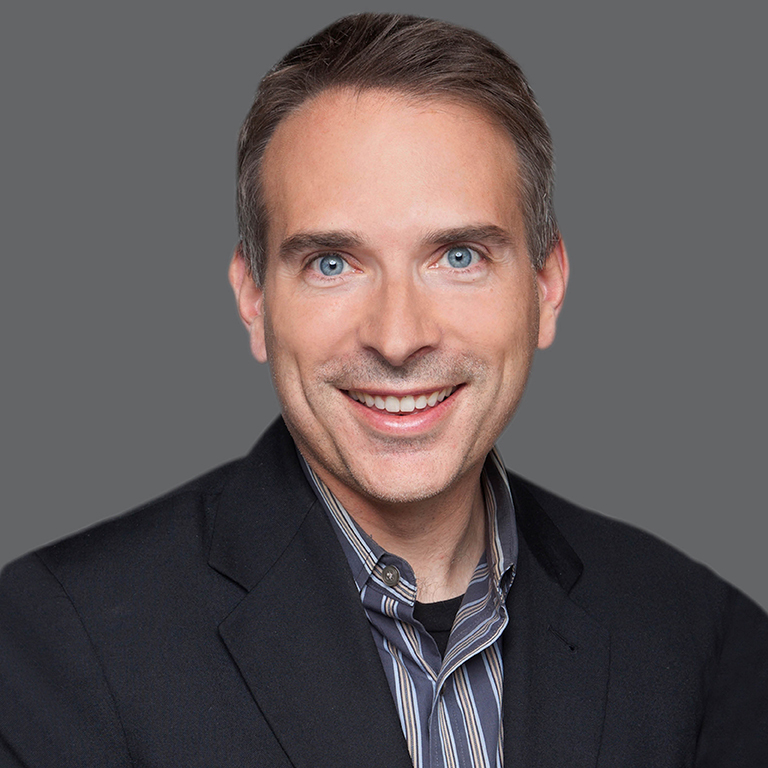 Michael Schneider has been covering the business of television for more than 25 years, currently as a Senior Editor for Variety, where he writes about television programming and the entertainment industry for the publication, oversees Emmy coverage and produces the "Awards Circuit" podcast.
Additionally, Schneider is a regular contributor to Los Angeles public radio station KCRW, where he hosts "Screengrab," a weekly segment about the TV industry, regularly appears on the Hollywood-focused radio program "The Business," and previously hosted the podcast "The Spin-Off."
Prior to returning full-time to Variety, Schneider was Executive Editor of IndieWire, where he managed the site's growing TV team and helped greatly expand its coverage of the industry, and Editor-At-Large for Variety.
Schneider's work at Variety brings him back to a brand where he previously served as TV Editor for Variety and Daily Variety, a post he held from 1999 through 2011. Before returning to PMC, Schneider was the Chief Content Officer at TV Guide Magazine, the nation's largest magazine devoted to television, where he also helped launch the website TV Insider. He began his career at the weekly TV trade newspaper Electronic Media (later known as Television Week) in 1995.
As a television expert, Schneider regularly moderates industry panels with execs, showrunners and talent at events including San Diego Comic-Con, PaleyFest, the HRTS, NATPE, PromaxBDA, and countless other events. He has appeared on ABC "World News Tonight" and "Primetime Live," NBC's "Today" show and "Dateline NBC," CBS' "Early Show," G4's "Attack of the Show," E! News Daily, CNN, MSNBC, "Entertainment Tonight," "The Insider," "Access Hollywood," NPR and many other programs and outlets. He also served as a reality show judge on a Fox Reality Channel show you probably didn't see.
In his rare spare time, Schneider runs the blog Franklin Avenue, where he writes about Los Angeles media, restaurants, politics and events, and organizes the annual "Great Los Angeles Walk" urban hike through the city, now in its 15th year. He is a Northwestern University graduate and lives in Los Angeles with his wife and two boys.
Yara Shahidi
Actress, Producer & Change Agent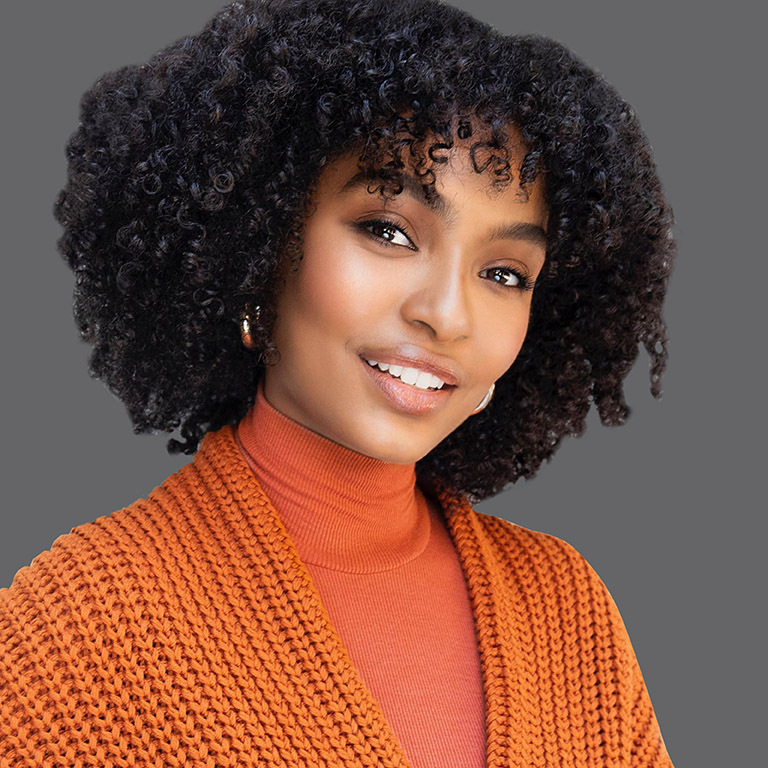 Yara Shahidi is an actress, producer, change agent and breakout star of ABC's Emmy- and Golden Globe- nominated comedy ABC series "black-ish," and its spinoff "Grown-ish," on Freeform.
Currently in season 3, Shahidi stars as Zoey Johnson, an ambitious, fashion forward college student figuring out adulthood. It is a drastic change from her comfortable and posh upbringing in suburbia, as the daughter of a doctor and advertising executive. The series tackles important issues facing both students and administrators in the world of higher education.
Since "black-ish" launched in 2014, Shahidi has been awarded a NAACP Image Award for Outstanding Supporting Actress, a Gracie Award for Female in a Breakthrough Role and, most recently, highlighted on TIME Magazine's annual 30 Most Influential Teens list as well as Forbes 30 Under 30 in 2017 and 2018 respectively on behalf of her television contributions and humanitarianism. Shahidi is definitely one of Hollywood's most heralded young talents as she continues to use her platform to empower and inspire others.
Born in Minneapolis, Minnesota, Shahidi actually received her start alongside her mother appearing in several international commercial and print campaigns. Her first major film came when she was offered the opportunity to audition for the role of Olivia Danielson in the Paramount film IMAGINE THAT opposite Eddie Murphy. She quickly took to the role of the creative and happy-go-lucky daughter to Murphy, bolstering her love of acting.
Shahidi's extensive film roles include Sony Pictures' UNTHINKABLE as the daughter of Samuel L. Jackson; Columbia Pictures' SALT opposite Angelina Jolie; Summit Entertainment's ALEX CROSS as the daughter of Tyler Perry; and the film BUTTER where she starred opposite Jennifer Garner. Shahidi's most recent film from Warner Bros. THE SUN IS ALSO A STAR released Spring 2019 explored a love story alongside one of the most pressing issues of the century, immigration and inclusion. Written by Nicola Yoon and directed by Ry Russo, the film was also a love letter to New York City celebrating love for interconnectedness as well as humanity.
Off-screen, Shahidi continues to use her platform to inspire others to be engaged in the political process. In 2016, the young star launched Eighteen by 18 to educate and motivate first time voters to turn out for the 2018 mid-term elections. She also created Yara's Club in partnership with The Young Women's Leadership Schools in NYC – a digital meet-up for high school students to discuss societal issues, self-improvement and higher education. She continues to champion STEM programs and resources for young students across the country and used her platform to advocate for funding for classrooms in need of science and tech resources. Shahidi also collaborated with the Obama administration on several White House STEM initiatives.
Yara is an advocate for women's issues, including diversity in media and girls' education, and has worked with the United Nations Girl Up initiative and spotlighted in the New York Times Variety's Youth Impact and Next Big Thing issues. The young business-woman was profiled in The Hollywood Reporter's Young Hollywood issue which identified her as leader of the New Hollywood guard.
Shahidi is a recipient of the esteemed Daily Point of Light Award from the Points of Light organization and was honored at Essence Magazine's 10th Black Women in Hollywood Awards and received the BET's Young Star Award in 2017 and 2018, respectively.
Last fall, Shahidi formed 7th Sun Productions in partnership with Keri and Afshin Shahidi.
Stacey Sher
Film/Television Producer; Founder, Shiny Penny Productions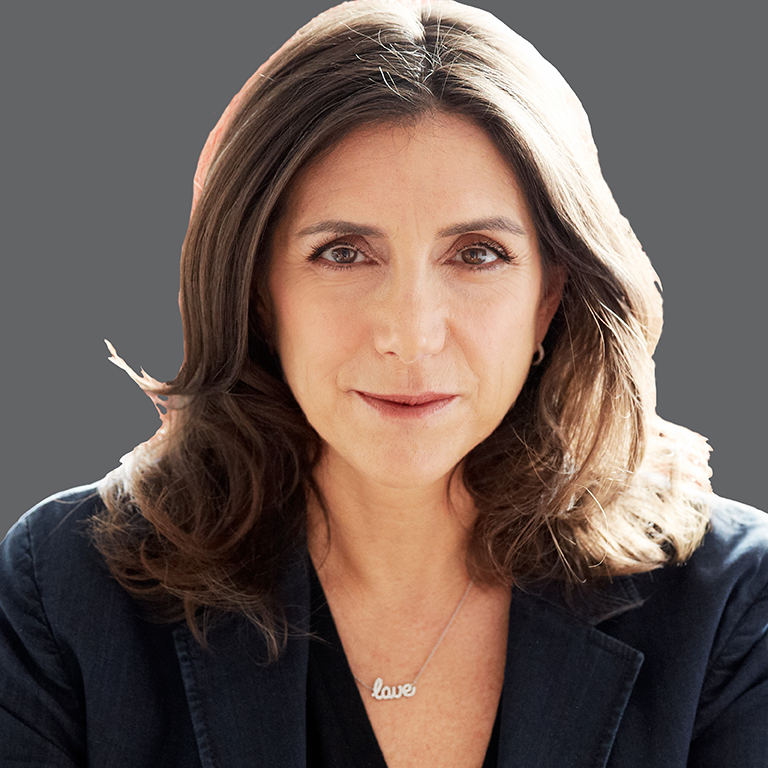 Film and Television Producer Stacey Sher has produced more than two dozen major motion pictures amassing nearly $2.2 billion at the global box office. Her many critically acclaimed and commercially successful production credits include such notable titles as Quentin Tarantino's Pulp Fiction, Django Unchained and The Hateful Eight; Steven Soderbergh's Erin Brockovich, Out of Sight and Contagion; Garden State; Reality Bites; and Get Shorty.   
Sher is a two-time Academy Award nominee and an Emmy Award nominee. She received Academy nomination honors for Quentin Tarantino's Django Unchained, starring Jamie Foxx, Leonardo DiCaprio, Christoph Waltz, Samuel L. Jackson and Kerry Washington, as well as for Steven Soderbergh's Erin Brockovich, starring Julia Roberts and Albert Finney. Sher also served as an executive producer on the Academy Award winning documentary short, Period, End of Sentence, which was co-produced by her daughter, Maggie Brown.  
She received an Emmy award nomination for FX's Mrs. America, which was nominated for a total of eight categories in the 2020 Emmy Awards. She executive produced the limited television series alongside Cate Blanchett, who stars as Phyllis Schlaffly and leads the ensemble cast with Rose Byrne, Uzo Aduba, Margo Martindale, Tracey Ullman, Elizabeth Banks, Sarah Paulson, Jeanne Tripplehorn and John Slattery. Mrs. America tells the story of the movement to ratify the Equal Rights Amendment (ERA) and the unexpected backlash led by Schlaffly.
Sher has produced nearly a dozen additional television series and television movies, which include AMC's hit series Into the Badlands; the critically acclaimed television series Sweet/Vicious; and Reno 911, on which she has served as an executive producer for all seasons. Sher recently served as Co-President of Activision Blizzard Studios, launching the film and television division for the prolific game company. While there, Sher served as a producer on all three seasons of the Emmy-Award nominated Netflix series, Skylanders Academy. 
Currently, Sher is an executive producer on the upcoming biographical Aretha Franklin film, Respect, starring Jennifer Hudson and directed by Liesl Tommy, set to release in January of 2021. 
Sher has been the recipient of many honors, including from the ACLU on behalf of her commitment to film and television projects that are empowering, inspirational and thought-provoking, and for dealing with issues from public safety to education and social justice to censorship. In 2018, Sher was honored by Chrysalis at their annual Butterfly Ball for her contributions to the Los Angeles community. In 2007, Freedom Writers, which was produced by Sher and written and directed by Richard LaGravenese, was chosen as the recipient of the Humanitas Prize. In 2006, World Trade Center, which was produced by Sher and directed by Oliver Stone, was chosen for the 2006 Christopher Award, which is presented to those who create films that affirm the highest values of the human spirit. Sher was also the recipient of the Mary Pickford Award from the USC School of Cinematic Arts in 2002 and the Women in Film Independent Vision Award in 2000. In 2013, Sher returned to her alma mater and delivered the commencement address at the USC School of Cinematic Arts (SCA) graduation ceremony.
Sher is a member of the Academy of Motion Pictures Arts and Sciences, BAFTA, the Academy of Television Arts and Sciences, and the Producers Guild of America.
Adam Silver
Commissioner, National Basketball Association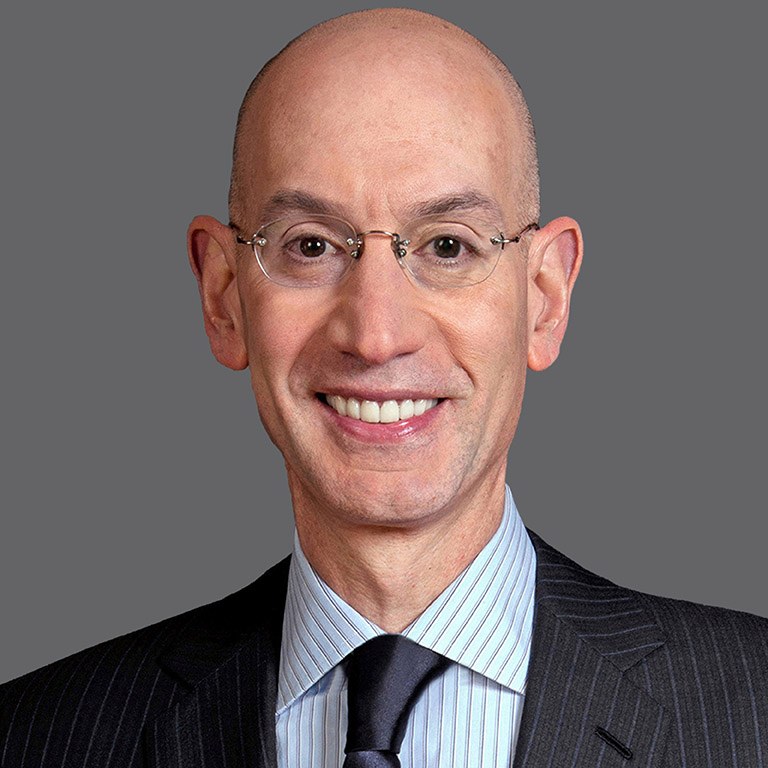 Adam Silver was unanimously elected NBA Commissioner on Feb. 1, 2014, by the NBA Board of Governors. Silver presides over a global sports and media business built around four professional sports leagues: the National Basketball Association, Women's National Basketball Association, NBA G League and NBA 2K League. He is dedicated to growing basketball around the world, embracing innovation and new technologies, increasing transparency and using basketball to bring people together and promote health and fitness.
Silver has been ranked No. 1 on SportsBusiness Journal's annual list of the 50 Most Influential People in Sports Business. He was also named to TIME's 100 Most Influential People, Fortune's World's 50 Greatest Leaders, and The Bloomberg 50, Bloomberg Businessweek's list of 50 people who defined global business. Additionally, Silver has earned Sports Executive of the Year honors at the Sports Business Awards and was named Sports Illustrated's Executive of the Year.
Prior to becoming commissioner, Silver served as NBA Deputy Commissioner and Chief Operating Officer for eight years. He has been instrumental to many of the league's signature achievements, including the negotiation of three collective bargaining agreements with the National Basketball Players Association; the development of the WNBA, NBA G League, NBA 2K League and the Basketball Africa League; the partnership with Turner Broadcasting to manage the NBA's digital assets; and the creation of NBA China.
Before serving as the league's second-in-command, Silver spent more than eight years as President and COO, NBA Entertainment. Since joining the league in 1992, Silver has also held the positions of Senior VP & COO, NBA Entertainment; NBA Chief of Staff; and Special Assistant to the Commissioner.
Silver was appointed to Duke University's Board of Trustees in 2015 and received the 2016 Distinguished Alumnus Award from the University of Chicago Law School. He is also a member of the Council on Foreign Relations and serves on the board of the Lustgarten Pancreatic Cancer Foundation.
Before joining the NBA, Silver was a litigation associate at the New York law firm of Cravath, Swaine & Moore, where he concentrated on media and antitrust cases. He also served as a law clerk to Federal District Court Judge Kimba Wood in New York City. Silver graduated from Duke University and the University of Chicago Law School.
Edward Skyler
EVP, Global Public Affairs, Citi
Edward Skyler joined Citi as Executive Vice President and Head of Global Public Affairs in May 2010. Reporting directly to the CEO, Mr. Skyler oversees the primary functions that shape the reputation of Citi, including Communications, Government Affairs, Branding & Sponsorships, Sustainability, Community Investing and Development, Citi's compliance with the Community Reinvestment Act (CRA) and Citi's Environmental, Social, Governance (ESG) reporting. Mr. Skyler has responsibility for certain corporate operations, including its aviation, client and internal event management and conferencing units, and chairs the Citi Foundation. He also shares leadership of Investor Relations and Regulatory Affairs.
Prior to joining Citi, Mr. Skyler served as a member of Mayor Michael R. Bloomberg's administration from 2002 to 2010, rising to the position of Deputy Mayor for Operations for the City of New York. In that capacity, he oversaw the performance of the City's main operational agencies and served as a top budget, legislative and labor negotiator. Mr. Skyler oversaw four consecutive balanced and on-time City budgets; negotiated legislation to reform lobbying and "pay-to-play" practices; and spearheaded critical initiatives such as the overhaul of the City's 911 system and its sustainability agenda.
Before he was appointed Deputy Mayor for Operations, Mr. Skyler served as Press Secretary and Communications Director during Mayor Bloomberg's first term. He managed all communications operations, including media relations and speechwriting. Prior to joining the Bloomberg Administration, he worked in the Corporate Communications group of Bloomberg LP. He also served as Deputy Press Secretary to Mayor Rudolph W. Giuliani and Public Information Director at the Department of Parks & Recreation.
Mr. Skyler has stayed involved in civic life and served as Chairman of the Citizens Budget Commission. He is also an Executive Committee Member of the New York Police & Fire Widows' & Children's Benefit Fund and is a Trustee of The Paley Center for Media.
Mr. Skyler is a graduate of the University of Pennsylvania and earned a law degree from the Fordham University School of Law, which he attended at night. A member of the New York State Bar Association, he has been honored by several organizations, including Global Kids, Graham Windham and the YMCA of Greater New York.
Brad Smith
President, Microsoft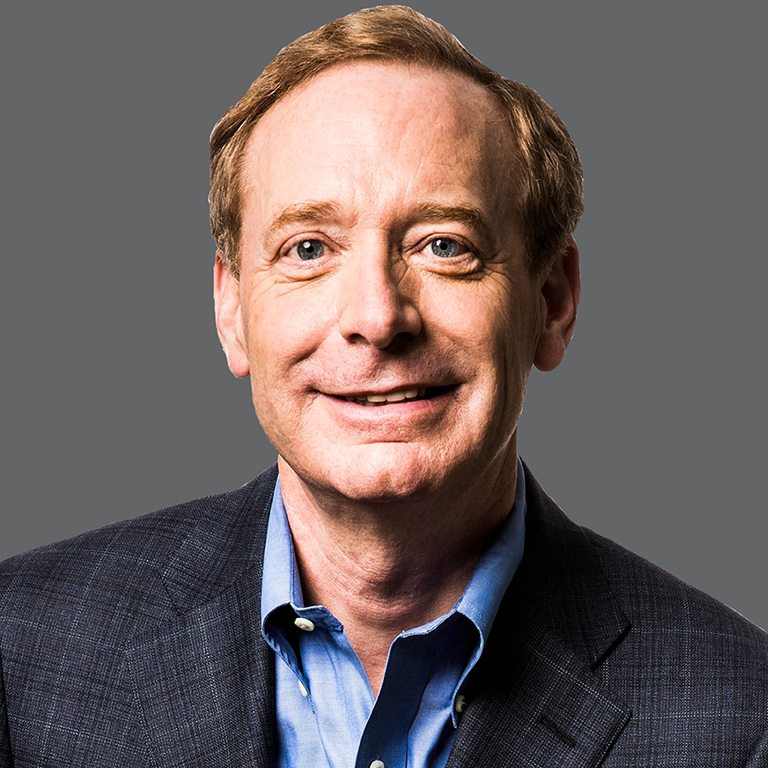 Brad Smith is the president of Microsoft, where he leads a team of more than 1,400 business, legal and corporate affairs professionals in 56 countries. He serves as the company's chief legal officer and leads work on a wide range of issues involving the intersection between technology and society, including cybersecurity, privacy, ethics and artificial intelligence, human rights, immigration, philanthropy and environmental sustainability. Described by the New York Times as "a de facto ambassador for the technology industry at large," Smith has testified numerous times before the U.S. Congress and other governments on key policy issues.
Smith joined Microsoft in 1993, first spending three years in Paris leading the legal and corporate affairs team in Europe. In 2002, he was named Microsoft's general counsel and spent the following decade leading work to resolve the company's antitrust controversies with governments around the world and companies across the tech sector. This past decade, Smith has spearheaded the company's work to advance privacy protection for Microsoft customers and the rights of DREAMers and other immigrants, including bringing five lawsuits against the U.S. government on these issues.
Prior to joining Microsoft, Smith was an associate and then partner at the law firm of Covington and Burling, where he is still remembered as the first attorney in the long history of the firm to insist (in 1986) on having a personal computer on his desk as a condition for accepting a job offer. In addition to his work at Microsoft, Smith is active in several civic organizations and in the broader technology industry. He has served on the Netflix board of directors since 2015 and chairs the board of directors of both Kids in Need of Defense (KIND) and the Washington State Opportunity Scholarship program.
Smith grew up in Appleton, Wisconsin, where Green Bay was the big city next door. He attended Princeton University, where he met his wife, Kathy (also a lawyer). He earned his J.D. from Columbia University Law School and studied international law and economics at the Graduate Institute in Geneva, Switzerland. He can be followed on Twitter @bradsmi and LinkedIn at bradsmi.
Andrew Ross Sorkin
Columnist, The New York Times; Co-Anchor, CNBC's Squawk Box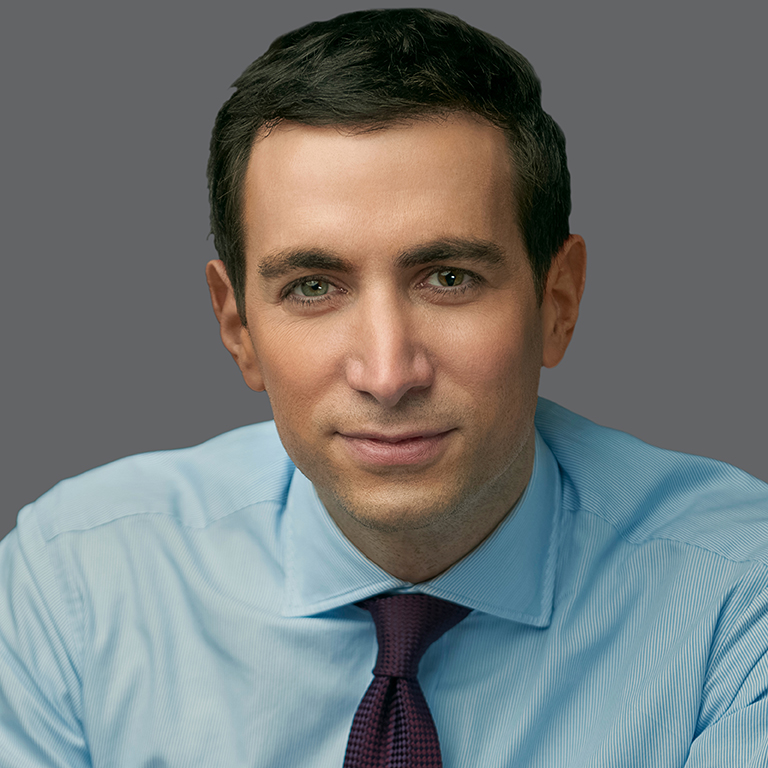 Andrew Ross Sorkin is a financial columnist for The New York Times and a co-anchor of CNBC's Squawk Box. Sorkin is also the founder and editor at large of DealBook, a news site published by the Times. He is the author of the best-selling book Too Big to Fail: The Inside Story of How Wall Street and Washington Fought to Save the Financial System and Themselves, which chronicled the events of the 2008 financial crisis. Sorkin co-produced an HBO adaptation of the book, which was nominated for 11 Emmy Awards. He is also co-creator of Showtime's drama series Billions. He has won numerous journalistic honors, including two Gerald Loeb Awards, and is a member of the Council on Foreign Relations. He started writing for the Times in 1995, while still in high school.
Todd Spangler
New York Digital Editor, Variety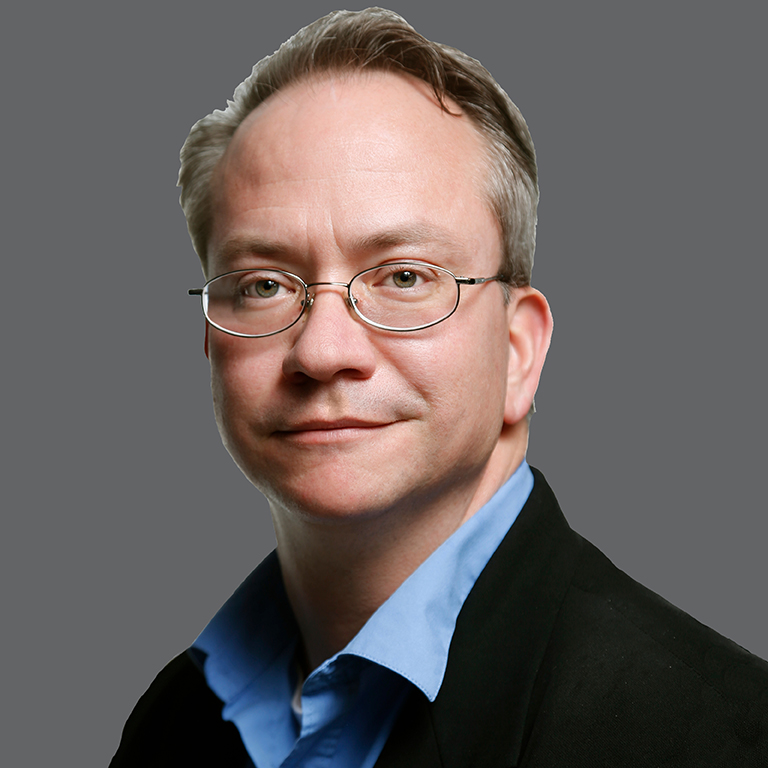 Todd Spangler, an award-winning business and technology journalist with more than 25 years of experience, joined Variety in 2013, where he covers digital media and technology for the entertainment industry's leading business publication. Previously, he was technology editor for Multichannel News for seven years, covering the cable TV industry. Spangler also has worked as an editor and writer with information-technology publications, including PC Magazine, Interactive Week, Baseline, Web Week, and Byte and Switch, an online storage-networking publication. He holds a bachelor's degree in journalism from Northwestern University, and lives with his family in New Jersey.
Jürgen Stock
Secretary General, INTERPOL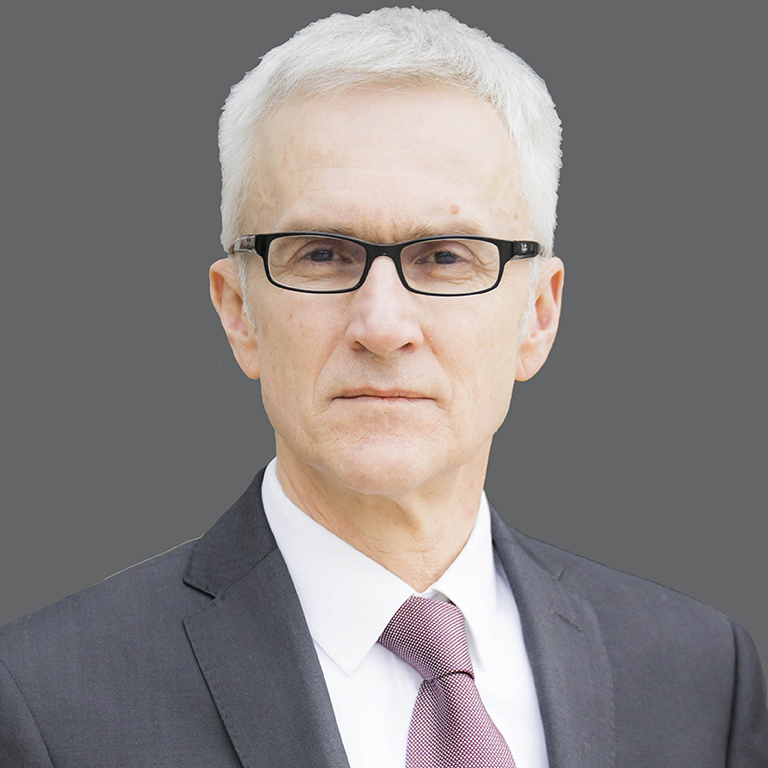 Jürgen Stock was appointed as Secretary General of INTERPOL in November 2014 and re-appointed in October 2019 to serve a second five-year term.
Secretary General Stock has more than 40 years of policing experience, having started his career as a detective with the Hessian Police in 1978.
After becoming Secretary General of INTERPOL, Mr Stock initiated changes in four key areas: to improve core business services to police, establish strong partnerships, embrace innovation, and strengthen governance structures and mechanisms.
He established three global programmes to guide all INTERPOL's policing activities: Counter-Terrorism, Organized and Emerging Crime, and Cybercrime.
Secretary General Stock has also overseen the creation of a specialized task force to review Red Notice requests, a new Statute for the Commission for the Control of INTERPOL's Files, a review of the legal framework around the Organization's governing bodies, and a change in the funding model to focus more on public sector contributions.
Prior to becoming Secretary General, Mr Stock was a Vice-President of Germany's Federal Criminal Police Office (BKA) from 2004 to 2014.
Mr Stock has also held several leadership positions within law enforcement development institutions, including as the founding rector of the Police College of the State of Saxony-Anhalt and since 2006 as an honorary professor at the University of Giessen. Mr Stock is of German nationality and holds a PhD in Law.
Kelsey Sutton
Streaming Editor, Adweek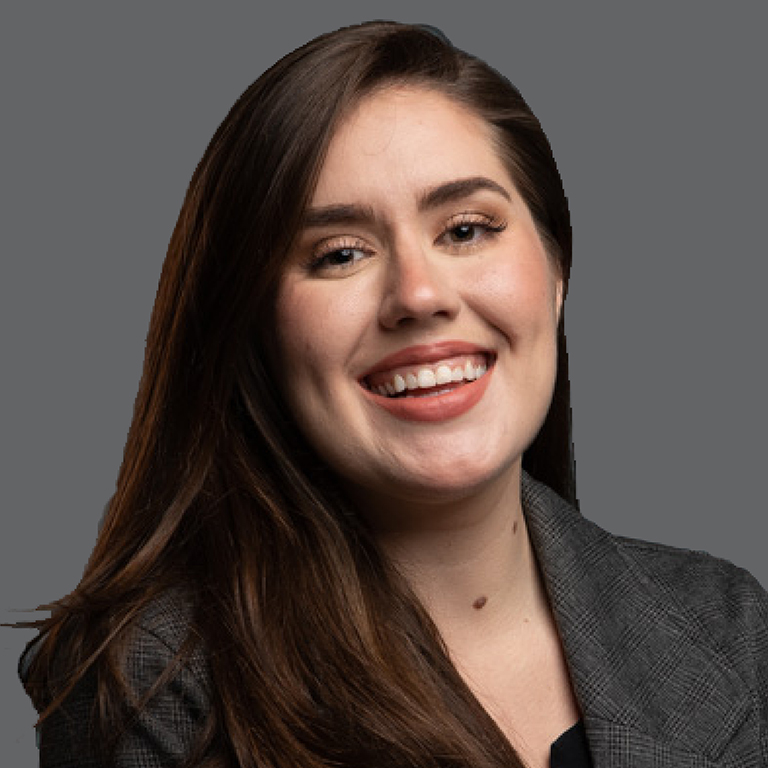 Kelsey Sutton is the streaming editor at Adweek, where she covers the rapidly evolving business of streaming television. Before joining Adweek, she was a media reporter at Mic and Politico.
Gillian Tett
Chair of Editorial Board and Editor-at-Large, US, Financial Times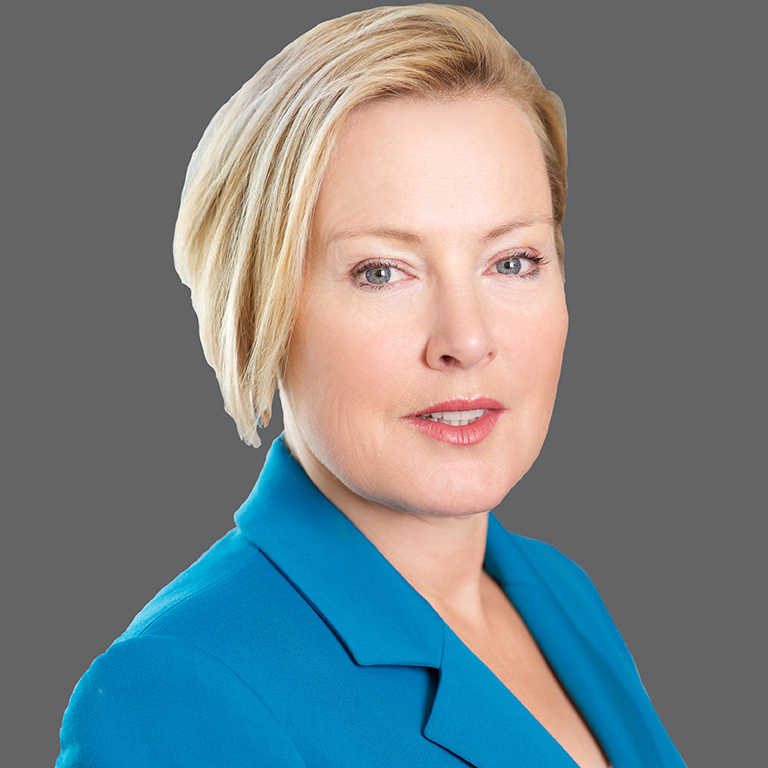 Gillian Tett is chair of the editorial board and editor-at-large, US of the Financial Times. She writes weekly columns, covering a range of economic, financial, political and social issues.
In 2014, she was named Columnist of the Year in the British Press Awards and was the first recipient of the Royal Anthropological Institute Marsh Award. In June 2009 her book Fool's Gold won Financial Book of the Year at the inaugural Spear's Book Awards.
Tett's past roles at the FT have included US managing editor, assistant editor, capital markets editor, deputy editor of the Lex column, Tokyo bureau chief, and a reporter in Russia and Brussels.
Mike Tirico
Host & Play-by-Play, NBC Sports Group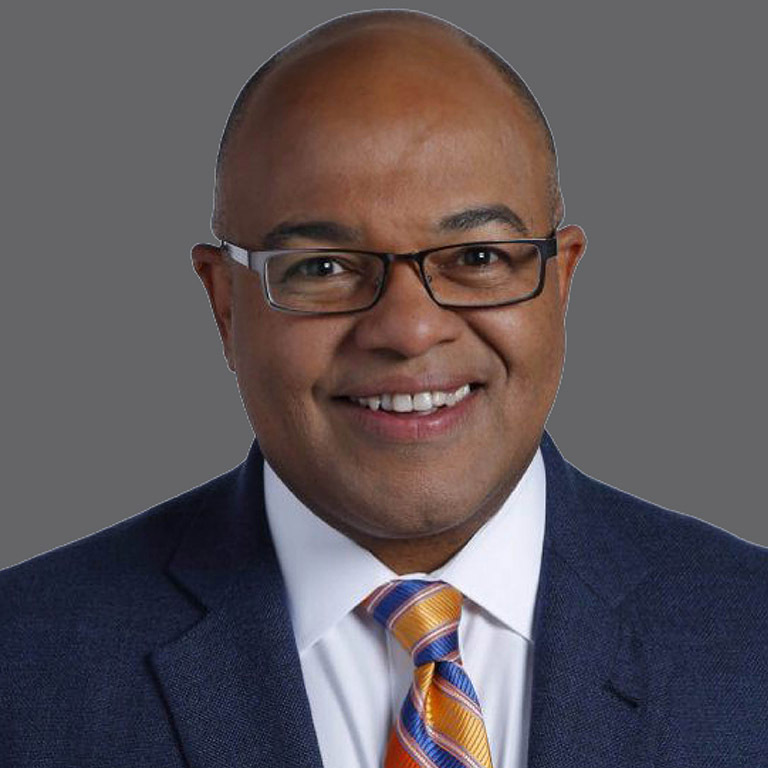 Mike Tirico joined NBC Sports Group in July 2016 to work on an array of high-profile properties, including the Olympics, NFL, horse racing, golf, Notre Dame Football, and other big events. In February 2017, Tirico was named NBC's primetime Olympic host, with his first assignment coming at the 2018 PyeongChang Olympics.
In August 2018, Tirico was named studio host for Football Night in America, the most-watched studio show in sports, leading into Sunday Night Football, primetime television's #1 show. The 2018 season was the 23rd for Tirico as an NFL primetime studio host or play-by-play voice. He served as FNIA's on-site host for the 2016 and 2017 seasons.
In February 2019, Tirico was named host of NBC Sports' inaugural coverage of the Indianapolis 500. Earlier in the same month, he called play-by-play for his first-ever NHL game, after previously hosting the 2018 Stanley Cup Final, 2019 NHL Winter Classic, and 2019 NHL All-Star Game.
In May 2017, Tirico was named NBC's play-by-play voice for Thursday Night Football, alongside analyst Cris Collinsworth. NBC/NFL Network Thursday Night Football was primetime television's #2 show in the 2016-17 TV season and the #3 show in the 2017-18 TV season.
Tirico was named the full-time lead play-by-play voice of NBC Sports' Notre Dame Football coverage in August 2017. In the spring of 2017, Tirico debuted as the host of NBC's Triple Crown horse racing – covering the Kentucky Derby, Preakness Stakes, and Belmont Stakes.
Tirico made his NBC Sports Group debut in July 2016 as host of NBC Sports' live coverage of The Open from Royal Troon in Scotland. Shortly thereafter, he made his Olympics debut as host for NBC's daytime coverage of Rio 2016. Also that fall, Tirico served as host of The Ryder Cup and NBC's primetime coverage of the Breeders' Cup World Championships.
Tirico joined NBC after 25 years at ESPN/ABC (1991-2016), where he established himself as a preeminent broadcaster on properties and events including Monday Night Football, The Open, The Masters, NBA, college football, college basketball, FIFA World Cup, and tennis' U.S. Open and Wimbledon. Tirico, the voice of ESPN's Monday Night Football from 2006-2015, is one of four play-by-play announcers to work primetime NFL games for at least 10 seasons (Al Michaels, Frank Gifford, Mike Patrick). He was named the 2010 Sportscaster of the Year by the National Sportscasters and Sportswriters Association (NSSA), an award voted on by his industry peers.
Tirico joined ESPN as a SportsCenter anchor in July 1991, later serving as host of Monday Night Countdown during the NFL season from that show's 1993 launch to 2001. From 1993-1997, he anchored ESPN's college football studio show. In December 1996, Tirico was named golf host for ABC Sports, and in 2002, began calling NBA games for ABC, ESPN, and ESPN Radio.
In addition, he has hosted SportsCenter coverage of the U.S. Open, The Masters and the Daytona 500, and anchored coverage of the Super Bowl, NCAA Final Four, and NFL Draft for both television and radio.
Prior to joining ESPN, Tirico worked in Syracuse, N.Y. (1987-1991). He was sports director at WTVH-TV and served as play-by-play voice for Syracuse University basketball, football, lacrosse and volleyball.
Dara Treseder
SVP, Head of Global Marketing & Communications, Peloton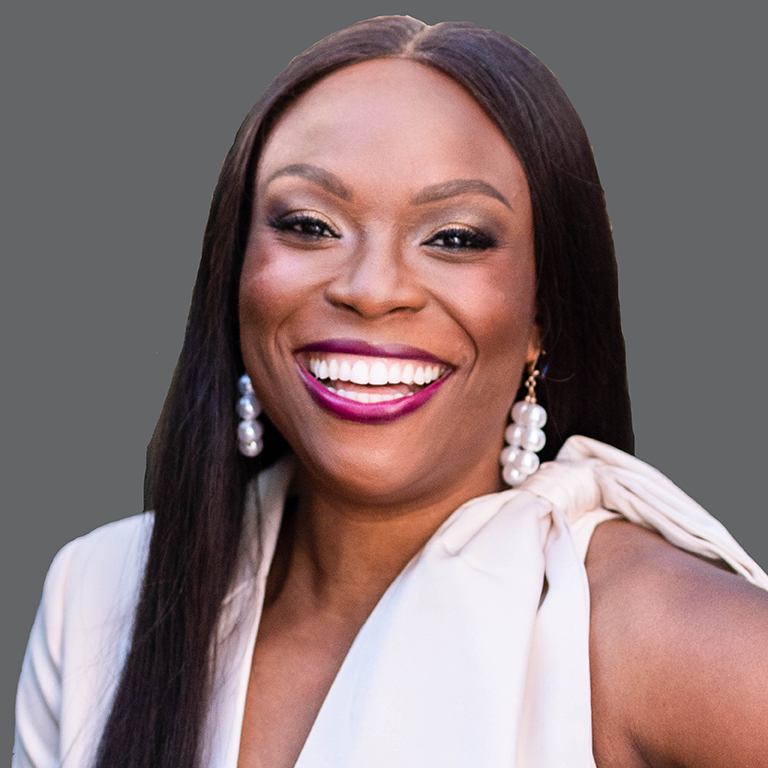 Dara Treseder is a business leader with expertise in building and leading high performing global marketing, communications, and commercial organizations. Dara is currently SVP, Head of Global Marketing & Communications at Peloton—the world's largest interactive fitness platform. At Peloton, Dara sets the strategy and goals for Peloton's marketing efforts to build the Peloton brand and drive the company's growth and international expansion. She also oversees brand & strategic marketing, consumer insights & strategy, communications, and creative.
A veteran chief marketing & communications officer (CMO), Dara was previously the CMO of Carbon and the CMO of GE Business Innovations & GE Ventures. Earlier in her career, she led marketing and growth efforts at Apple and Goldman Sachs.
Dara has received several awards and industry recognition for her work. She was recognized by Silicon Valley Business Journal as one of Silicon Valley's top 40 leaders under 40, by AdWeek as one of the Women Trailblazers, by Business Insider as one of the Top 25 Most Innovative CMOs in the World, by Forbes as a "CMO Next"—one of the 50 Marketing Chiefs Redefining the Role and Shaping the Future, by AdAge as one of the "Women to Watch," and by Inc. Magazine as one of the "30 Inspirational Women to Watch in Tech."
A champion of public health, women's issues, and diversity initiatives, Dara is the Vice Chair of the board of the Public Health Institute (PHI). Dara also serves on the board of PG&E. Dara graduated cum laude from Harvard University with highest honors in field and holds an MBA from Stanford University.
Gary Vaynerchuk
Chairman, VaynerX; CEO, VaynerMedia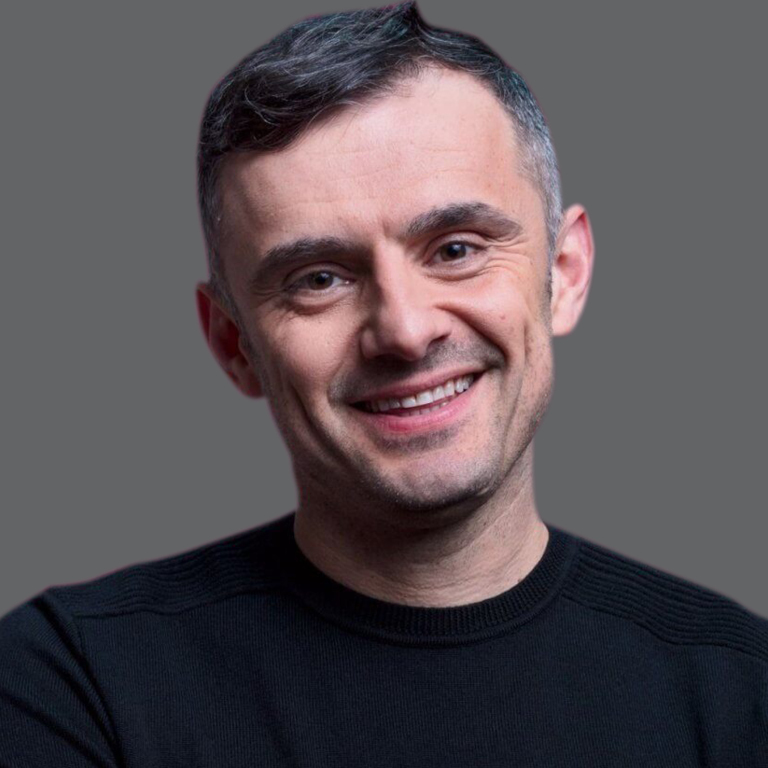 Gary Vaynerchuk is a serial entrepreneur and the Chairman of VaynerX, a modern day communications parent company, as well as the CEO and Co-Founder of VaynerMedia , a full-service digital agency servicing Fortune 500 clients across the company's 4 locations.
His fifth book " Crushing It!: How Great Entrepreneurs Build Business and Influence-and How You Can, Too" is available in stores now!
Gary rose to prominence in the late 90's after establishing one of the first ecommerce wine sites, WineLibrary helping his father grow the family business from 4 to 60MM in sales.
Gary is also one of the most sought after public speakers alive today. He is a venture capitalist, 5-time New York Times bestselling author , and an early investor in companies such as Twitter, Tumblr, Venmo and Uber. Gary has been named to both Crain's and Fortune's 40 Under 40 lists
Gary is currently the subject of DailyVee , an online documentary series highlighting what it's like to be a CEO and public figure in today's digital world. He is also the host of #AskGaryVee, a business and advice Q&A show online.
Gary is also the host of a global top 10 business podcast, The Gary Vaynerchuk Audio Experience .
Gary's signature sneakers, The GaryVee 001 & 002 in collaboration with K-Swiss sold out on opening day.
He is the Co-Founder of VaynerSports, a full service athlete representation agency with more than 20 clients with his brother AJ.
Gary also appears with Gwyneth Paltrow, Jessica Alba and Will.i.am on Apple's first original series " Planet of the Apps" out now.
Kevin Warren
CMO, UPS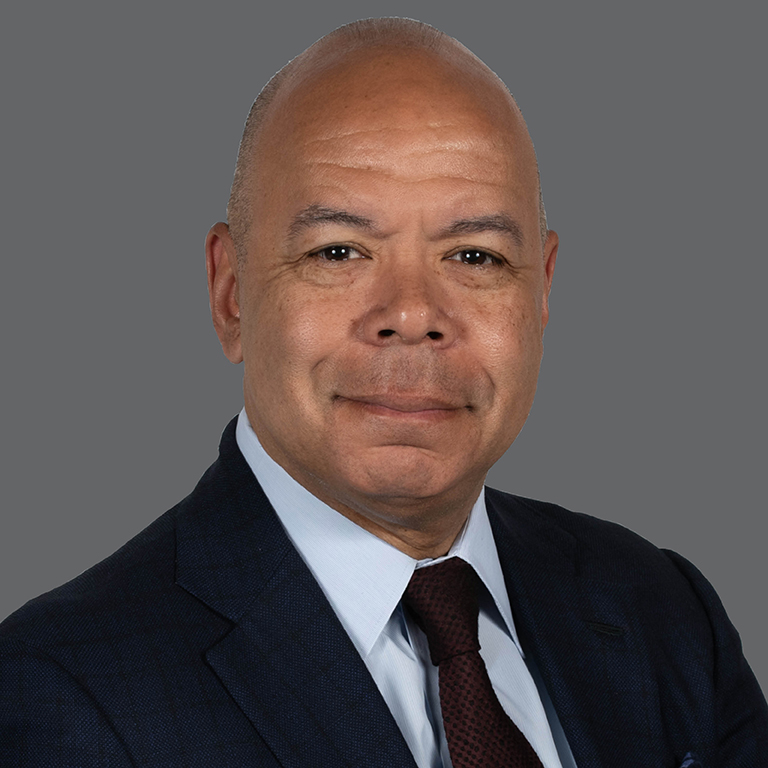 Kevin Warren is UPS's Chief Marketing Officer and a member of the company's Executive Leadership Team, responsible for U.S. Marketing, International Marketing, The UPS Store, Digital Infrastructure Analytics, Revenue Management, Business Planning & Forecasting, Customer Loyalty Management, Digital Marketing, Customer Experience, Brand Relevancy, Customer Communications, and the company's Ware2Go subsidiary.
His highly developed perspective on data centric business and non-traditional engagement channels is driving change at UPS and setting new standards in digitally enabled customer experience. As the e-commerce business era takes shape, Kevin is shaping those critical aspects of UPS strategy that will deliver the business of the future.
Most recently, Kevin served as Executive Vice President and Chief Commercial Officer for Xerox Corporation, where he was responsible for marketing, worldwide channel strategy, salesforce effectiveness, and global client engagement for the company's diverse portfolio of hardware, software, and services.
He serves as a director of Illinois Tool Works, Georgetown University and the UPS Foundation. He is a current member of the Executive Leadership Council.
A native of Washington, D.C., Kevin received his Bachelor of Science in finance from Georgetown University and is an alumnus of the Harvard Business School, having completed the Advanced Management Program.
Tina Wilson
EVP, Media Analytics & Marketing Effectiveness in the US, Nielsen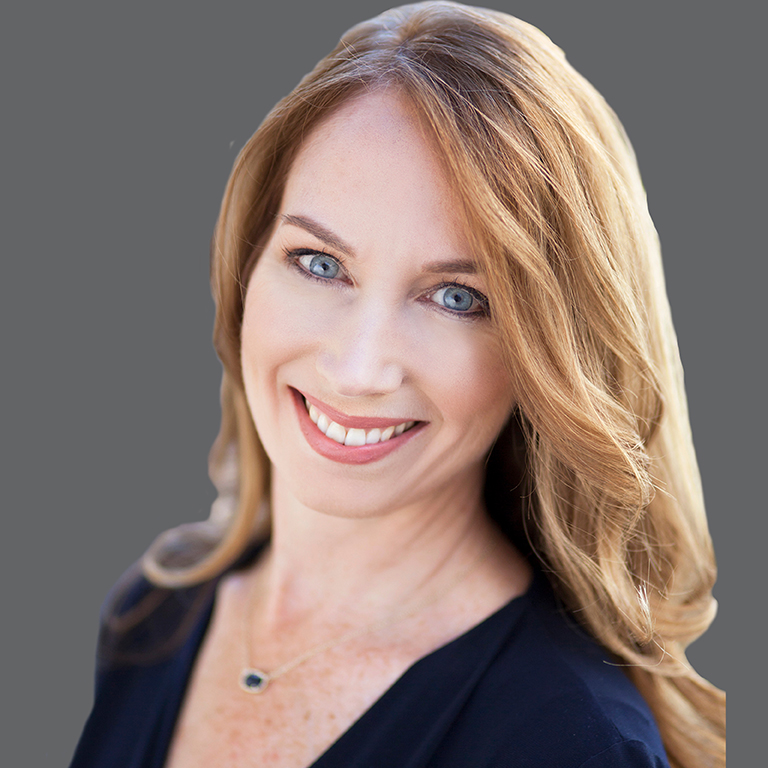 Tina Wilson is EVP, Media Analytics & Marketing Effectiveness in the US. A 25 year Nielsen veteran, Tina leads teams that are the epicenter of media consulting, leveraging Nielsen's world-class data assets to inform clients' decisions on reaching audiences, acquiring and distributing content, and understanding media outcomes. Tina's end-clients span the media ecosystem from networks, platforms, publishers, advertisers, sports leagues, and agencies. Tina has held progressive leadership roles at Nielsen in the US, Canada, and Europe and is an active member of the Marketing Advisory Board at PLNU, a Steering Committee member for the World Economic Forum's Media, Entertainment, and Culture initiative, and a Member of Paley's LA Board of Governors.
Tammy Wincup
President, Protocol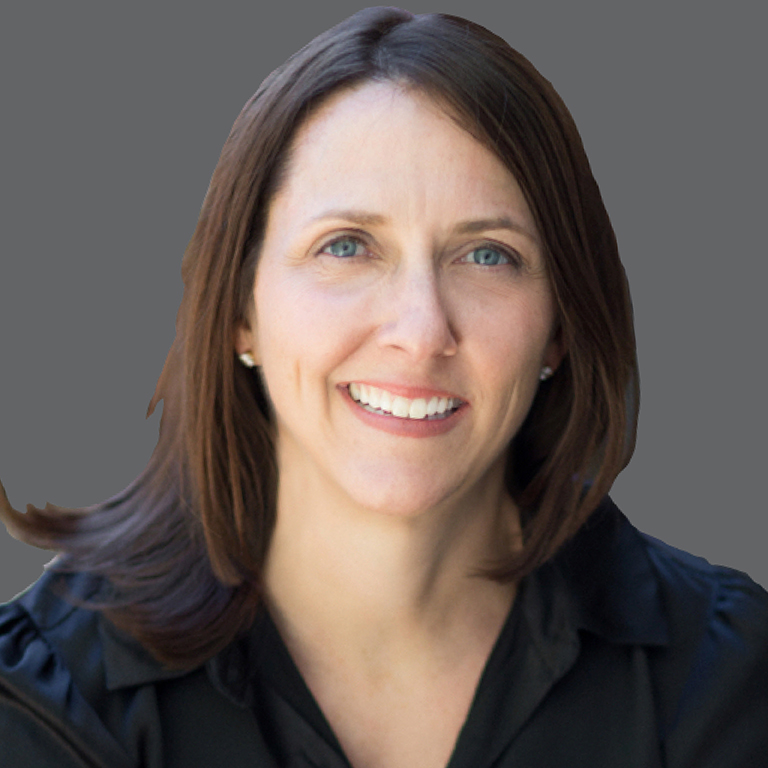 Tammy Wincup is the president of Protocol, a new media company from the publisher of POLITICO focused on the people, power and politics of tech, with no agenda and just one goal: to arm decision-makers in tech, business and public policy with the unbiased, fact-based news and analysis they need to navigate a world in rapid change. Prior, Tammy was a senior adviser to The RISE Fund, a $2 billion global impact fund led by private equity firm TPG in collaboration with a group of renowned stakeholders including U2 lead singer Bono. From 2010 to 2019, Tammy was the COO at EVERFI, an education technology company focused on using digital learning to teach learners critical skills. As COO, Tammy oversaw EVERFI's 600 team members; led the development of national corporate partnerships; oversaw the development of EVERFI's digital platform; and spearheaded the implementation of that technology for over 20,000 customers. Early in her career, Tammy worked at PriceWaterhouse in South Africa and Egypt leading workforce development projects, and later ran customer success for a technology startup in San Francisco and at Diamond Technology Partners. After Sept. 11, 2001, Tammy was appointed to the U.S. Department of State as the director of the Middle East Partnership Initiative (MEPI), where she helped develop and manage a $300 million fund focused on foreign assistance to the Middle East. Tammy is a Pahara-Aspen Institute Fellow. She also serves as a board trustee at E.L. Haynes Public Charter School in Washington, D.C.
Steven Wolfe Pereira
Founder & CEO, Encantos
Steven Wolfe Pereira is the CEO and Founder Encantos. A public benefit corporation, Encantos' mission is to create a house of family entertainment and education brands from the perspective of people of color. Its brands are targeted to kids 14 and under and exist as content, publishing, e-commerce and consumer products. Investors include Cross Culture Ventures, a firm that invests in entrepreneurs creating technology and products for a diverse global marketplace. He previously served as the chief marketing and communications officer of Quantcast. With more than two decades of experience at the intersection of technology, entertainment, advertising, media and marketing, he was responsible for Quantcast's corporate marketing, product marketing, insights, design, communications and corporate social responsibility efforts. Prior to joining Quantcast, Steven was the chief marketing and communications officer at Neustar. Before Neustar, he served as the chief marketing officer of Datalogix, which was acquired by Oracle. Steven has also held executive roles at Starcom MediaVest Group (Publicis Groupe), Univision Communications and Akamai Technologies. He began his career in finance, working at firms including The Blackstone Group and Salomon Smith Barney (Citigroup). A passionate supporter of diversity and inclusion as well as STEM education, Steven serves as a board director of the Ad Council, the Interactive Advertising Bureau (IAB) and the Kapor Center for Social Impact's Level Playing Field Institute.
David Zaslav
President & CEO, Discovery, Inc.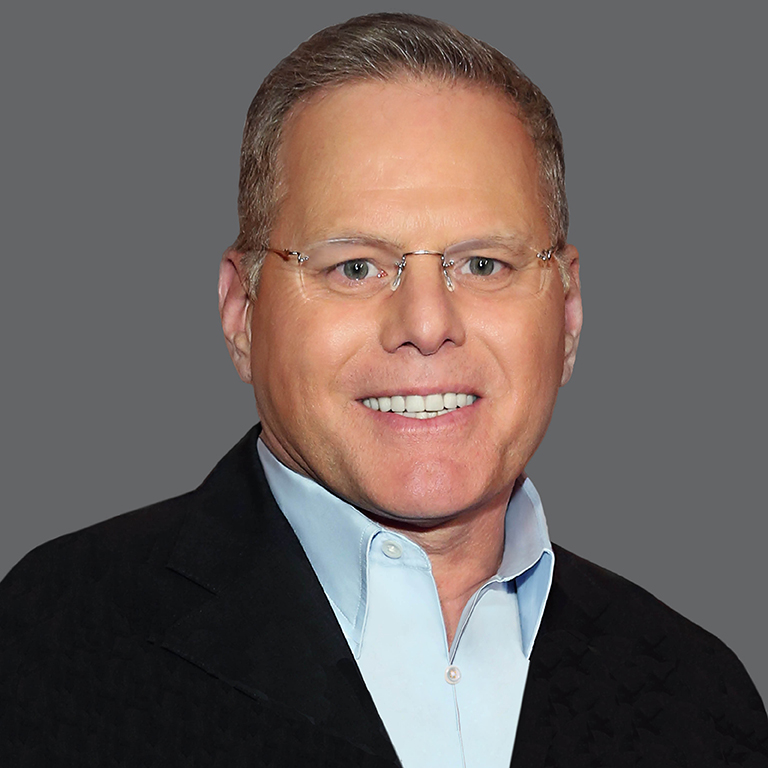 As President and CEO, David Zaslav sets the strategy and oversees all operations for Discovery's global suite of brands across pay-TV, free-to-air, direct-to-consumer and other digital platforms. Under his leadership, Discovery began trading as a public company in 2008 and became a Fortune 500 company in 2014. Most recently under Zaslav, Discovery acquired Scripps Networks Interactive, in a transaction which closed in March 2018. Together, the combined companies form a collection of world-class brands dedicated to powering people's passions. Discovery now comprises nearly 20% of ad-supported pay-TV viewership in the U.S. and nearly 7 billion monthly video views, making it the second largest TV company in the U.S. in terms of reach.
Zaslav has led Discovery since 2007, executing a number of initiatives that have focused the organization on growth, performance and operational efficiency. He also has directed a strategic effort to clarify and strengthen Discovery's world-class brands with a renewed focus on superfan content categories and IP ownership.
Since Zaslav took the helm, Discovery has launched some of the fastest-growing cable networks in the U.S., including Investigation Discovery, the #1 network for women in total day delivery; and OWN: Oprah Winfrey Network, a top network for African American women.
The company's global distribution platform has, under Zaslav's leadership, expanded to 3 billion cumulative worldwide viewers with a diverse set of brands, creating an unmatched international portfolio for viewers, advertisers and distributors. Zaslav has diversified Discovery's content offering with investments such as kids in Latin America, which have led to Discovery Kids becoming the leading preschool network across the region. Discovery has further strengthened its presence in key international markets through numerous transactions including the acquisition of Eurosport, which led to the groundbreaking agreement with the International Olympic Committee making Discovery and Eurosport the home of the Olympic Games across Europe through 2024.
Zaslav has expanded Discovery's audiences across all screens with digital content holding company Group Nine Media; OTT offering Eurosport Player; the GO portfolio of TVE apps; and a controlling stake in Play Sports Group, creating the #1 cycling media ecosystem in the world. In August 2017, Zaslav led a joint venture to create MotorTrend Group, bringing together Discovery's Velocity network with MotorTrend's entire automotive digital, direct-to-consumer, social and live event portfolio and marking Discovery's first direct-to-consumer OTT push in the U.S. As part of the effort, Velocity, America's #1 television destination for automotive fans, was rebranded MotorTrend Network in Fall 2018.
Under Zaslav, Discovery in June 2018 also formed a strategic alliance with PGA TOUR to create the international home of golf. The unprecedented 12-year relationship includes global multiplatform live rights outside the United States to all PGA TOUR media properties totaling approximately 2,000 hours of content per year. The alliance includes the creation of a dedicated, PGA TOUR-branded OTT video streaming service dubbed GOLFTV, which launched in January 2019, capitalizing on Discovery's direct-to-consumer product and platform expertise as home to the Eurosport Player. A highlight of GOLFTV is a global partnership with PGA TOUR winner and Major champion Tiger Woods, an exclusive multi-year agreement shepherded by Zaslav to provide unparalleled programming around golf's ultimate competitor.
Zaslav has received multiple awards for his contributions to the media industry as well as his philanthropic work, including the Robert F. Kennedy Human Rights Ripple of Hope Award, the UJA-Federation of New York's Steven J. Ross Humanitarian Award, Syracuse University's S.I. Newhouse School of Public Communications Fred Dressler Leadership Award, and the Association of Frontotemporal Degeneration's inaugural Susan and S.I. Newhouse Award of Hope. He was inducted into the prestigious Cable Hall of Fame in 2017 and into the Cable TV Pioneers Class of 2018.
At Discovery, Zaslav spearheaded the launch and growth of Discovery Impact, the company's corporate social responsibility program. In 2016, Zaslav led the creation of the company's latest global conservation initiative, Project C.A.T.: Conserving Acres for Tigers, to help double the global wild tiger population by 2022.
Prior to joining Discovery, Zaslav had a distinguished career at NBCUniversal, where he was instrumental in developing and launching CNBC and also played a role in the creation of MSNBC. He was previously an attorney with the New York firm of LeBoeuf, Lamb, Leiby & MacRae and graduated with honors from Boston University School of Law.          
Zaslav serves on the boards of Sirius XM Radio, Inc., Lionsgate Entertainment, the National Cable & Telecommunications Association, The Cable Center, Grupo Televisa, Partnership for New York City and USC Shoah Foundation. He also is a member of the Board of Trustees for the Paley Center for Media, the Mt. Sinai Medical Center and previously served as an adjunct professor at Fordham University, where he created and taught a graduate-level course on the business of cable television.
Strauss Zelnick
Chairman & CEO, Take-Two Interactive Software, Inc.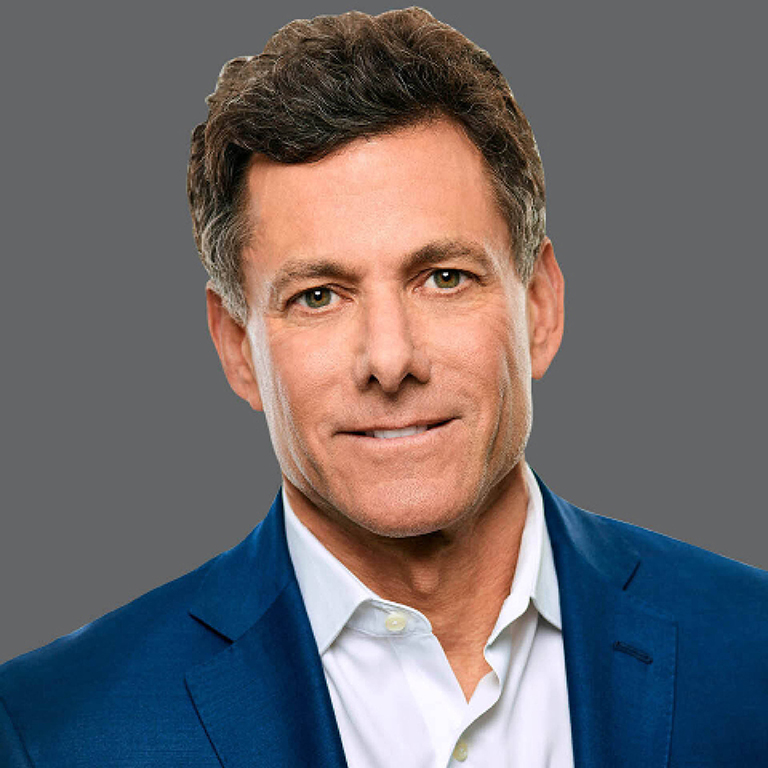 Strauss Zelnick, a partner in ZelnickMedia since 2001, became Chairman of Take-Two in March 2007 and Chief Executive Officer in January 2011. Mr. Zelnick is currently Chairman of ITN Networks and serves on the boards of directors of Naylor LLC, Alloy, Inc. and Starwood Property Trust, Inc. In August 2013, Mr. Zelnick was elected Vice Chairman of the Entertainment Software Association, the interactive entertainment industry's trade association. In 2014, Mr. Zelnick was elected Chairman of the Entertainment Software Association, the interactive entertainment industry's trade association.
Prior to forming ZelnickMedia, Mr. Zelnick was President and Chief Executive Officer of BMG Entertainment, a $4.7 billion music and entertainment company. Mr. Zelnick's appointment as President and Chief Executive Officer of BMG Entertainment followed his tenure as President and Chief Executive Officer of the company's North American business unit from 1994 through 1998. Before joining BMG Entertainment, Mr. Zelnick was President and Chief Executive Officer of Crystal Dynamics, a leading producer and distributor of interactive game software. Prior to that, he spent four years as President and Chief Operating Officer of 20th Century Fox, where he managed all aspects of the worldwide motion picture and distribution business.
Previously, he spent three years at Vestron Inc. as a senior executive, and rose to become President and Chief Operating Officer. Mr. Zelnick also served as Vice President, International Television for Columbia Pictures.
Mr. Zelnick holds an MBA and a JD from Harvard University and a BA from Wesleyan University. He is an associate member of the National Academy of Recording Arts and Sciences, has served on the Board of Directors of the Recording Industry Association of America and the Motion Picture Association of America and is a Trustee Emeritus of Wesleyan University.