Special Screening
Digitally Remastered Classic Doctor Who Screenings: The Claws of Axos
Saturday, November 24, 2012
12:00 pm ET
New York
Travel with us through time and space as The Paley Center for Media and BBC Home Entertainment present this special series of classic Doctor Who screenings on the last Saturday of each month from June to December 2012. These screenings will feature the digitally remastered episodes in the best way: on the big screen, with big sound, and the Doctor Who community.
See schedule of all Classic Doctor Who screenings.
FREE for Paley Center Members
Included with general admission
Become a Member! Join us online or contact Membership at 212.621.6780.

---
The Claws of Axos
(1971; 96 minutes)
When a damaged spaceship containing beautiful humanoid creatures called Axons lands on Earth, the Doctor (Third Doctor—Jon Pertwee), Jo, and UNIT are sent to investigate. In return for their help, the Axons offer the gift of Axonite, which would end world famine. It all appears too good to be true—so what secrets are the Axons hiding on board their ship? And why is the Doctor's old enemy the Master involved?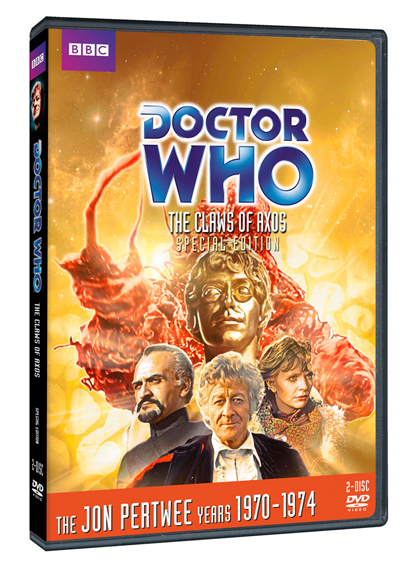 Our thanks to BBC Home Entertainment
for making this series of Doctor Who
screenings possible.