Screenings from the Paley Center Collection
Voices from Latin America
Saturday, December 1, 2012
to Sunday, December 2, 2012
12:00 am
New York
FREE for Paley Center Members
Included with general admission
As part of Carnegie Hall's Voices from Latin America, a citywide festival celebrating Latin American arts and culture, the Paley Center is pleased to screen a diverse group of programs from our permanent collection. In addition, there will be a special screening for children.
---
Saturday, December 1
3:00 to 4:30 pm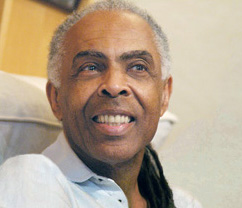 Visiones: Latino Art and Culture (2003) is critically acclaimed filmmaker Hector Galán's bold journey into the richness and splendor of the Latino artistic heritage. Creating an evocative tapestry with archival footage, interviews, and performance, Galán explores the crucial importance of the arts in the Latino experience. This compilation reel includes segments from a three-part series that aired on PBS, which encompasses Latino traditions in theater, art, music, and dance. Among the subjects featured are the beauty and social impact of mural painting and the influence of Cuban music; and the hip-hop dancer Rockafella, cartoonist Lalo Alcaraz, and performance artist La Bruja are also profiled.

La Plaza Special: Tania Maria (1985) profiles the Brazilian jazz singer, musician, and composer Tania Maria via interviews with the artist interspersed with a performance with bassist Lincoln Goines, drummer Portinho, and percussionist Steve Thornton. Songs performed include "Come With Me" and "Sangria." Among the subjects discussed in the interviews are Maria's initial attraction to jazz music; her fusion of music from the American jazz and Brazilian samba traditions; the freedom of expression she finds in scat singing; the contribution of Latin music to the jazz tradition; her roots in Brazilian music; the role that music and performance play in her everyday life; and her style of combining voice and instrument, similar to that of George Benson.
---
Sunday, December 2
1:00 to 2:30 pm

Special Family Screening
The Paley Center for Media will screen a selection of musical children's programs that are from or are inspired by Central and South America. The program will include shorts from Open a Door, The Backyardigans, and Go Diego Go!

Sunday, December 2
3:00 to 4:30 pm
Flight to Rhythm (1949) is the premiere of a short-lived variety series on the DuMont network featuring Latin music, performed primarily in Spanish, at the fictitious Club Rio in Rio de Janeiro. This episode is devoted to the music of Brazil and guests includes the singers Delora Bueno (who offers a salute to Carmen Miranda) and Olga Quelo (who performs "The Makumba Song"—a folk song adapted by Heitor Villa-Lobos—and the folk tune "My Dear Little Lemon Tree") and the dance team of Roberto and Alicia.

Eyewitness: The New Beat (1962) is a CBS news program that examines the phenomenal popularity of the Brazilian bossa nova craze. In one segment, Jacqueline Kennedy is seen listening to a concert by the Paul Winter Sextet. Among the musical highlights, Antonio Carlos Jobim performs a duet with jazz saxophonist Gerry Mulligan (here playing clarinet) on Jobim's "One Note Samba (followed by a discussion where Jobim and Mulligan talk about bossa nova's allure and their dismay at the commercialization of the music). The program also includes performance footage of the guitarist and singer Joao Gilberto; the Stan Getz Quartet; the Luis Carlos Trio; and the Oscar Castro Neves Quartet.

Camera Three: Gilberto Gil (1971) is a look at the Brazilian singer Gilberto Gil (pictured above) in concert; songs include "Can't Find My Way Home," "Viramundo,""The Three Mushrooms," "Up from the Sky," and "Mamma."