An Evening with the "Late Show with David Letterman" Writers
Friday, November 7, 2014
6:00 pm ET
New York
In Person
Matt Roberts, Head Writer
Chris Belair
Alex Buly
Lee Ellenberg
R.J. Fried
Jill Goodwin
Joe Grossman
Matt Kirsch
Mike Leech
Paul Masella
Bill Scheft
Zach Smilovitz
Jeremy Weiner
Steve Young
Moderator: Keith Olbermann
Join in the conversation with #PaleyLive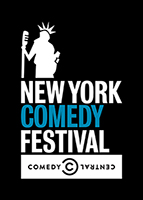 In association with The New York Comedy Festival
CBS's Late Show with David Letterman, winner of six Emmy Awards for Outstanding Variety, Music, or Comedy series, remains one of television's premier showcases of absurdist humor, wry self-parody, and ripped-from-the-headlines comedy. As the show prepares to enter its final year on the air, this panel gathers the warped minds behind Late Show's comedy to discuss the show's approach to generating ideas, writing comedy, and the process of producing material for a nightly program.
TICKETS ON SALE DATES
Paley Supporting and Patron Members: On Sale Now.
Paley General Members: On Sale Thursday, October 2 at noon ET.
General Public: On Sale Friday, October 3 at noon ET.
More New York Comedy Festival events @ Paley Center:
Inside Amy Schumer 11/8
Broad City 11/9