#TGIT at Paley NY: The Cast of Scandal
Thursday, May 14, 2015
6:30 pm ET
New York
In Person
Guillermo Díaz
Scott Foley
Tony Goldwyn
Joshua Malina
Joe Morton
Jeff Perry
Portia de Rossi
Darby Stanchfield
Kerry Washington
Bellamy Young
Moderator: Lara Spencer, Coanchor, Good Morning America
One of the medium's most exciting and talked-about dramas, ABC's Scandal has been hailed as "a suspenseful, juicy romp" by the New York Times and in four incident-packed seasons has never failed to live up to that assessment. A ratings winner and what the LA Times called "must-tweet TV," Shonda Rhimes's political thriller has recently been bestowed with the prestigious Peabody Award. Kerry Washington—who, when the show debuted in 2012, became the first African-American woman in four decades to take the lead in a network drama—stars as fearless crisis management "fixer" Olivia Pope, heading an outstanding cast as they navigate through quite literally explosive plotlines of intrigue and betrayal, D.C.–style. Washington will be joined for a panel discussion by fellow cast members Guillermo Díaz, Scott Foley, Tony Goldwyn, Joshua Malina, Jeff Perry, Portia de Rossi, Darby Stanchfield, and Bellamy Young.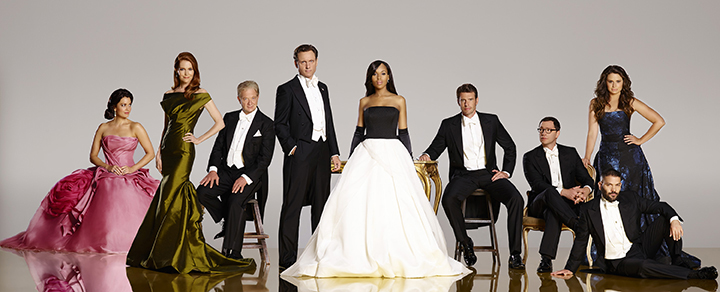 Our events often sell out to Members in the Members-Only Presale.
Paley Supporting & Patron Members get the exclusive, first day of sales.