We Stand in Solidarity.
The tragic murder of George Floyd is the most recent example in a long list of unacceptable tragedies of systemic racial inequities and injustices. These deplorable actions and events violate basic human rights and moral values.
We stand in solidarity with the Black community and the movement for inclusion, equality and social justice, and come together as one with a commitment to true equity in our country. As an organization, we care for the safety and well-being of everyone affected, our employees, and our friends and families.
The Paley Center for Media dedicates itself to truth in media and through that civil rights and social justice. We recognize that, amid this crisis, our mission to examine the role of media in our society, and to showcase its powerful influence, has never been more critical. We seek to utilize our platform to educate the public and convene leading figures, which may come from the fields of news, government, law enforcement, entertainment and technology, for a series of events discussing the media's ability to inform, comfort and unite our wounded country.
Watch Now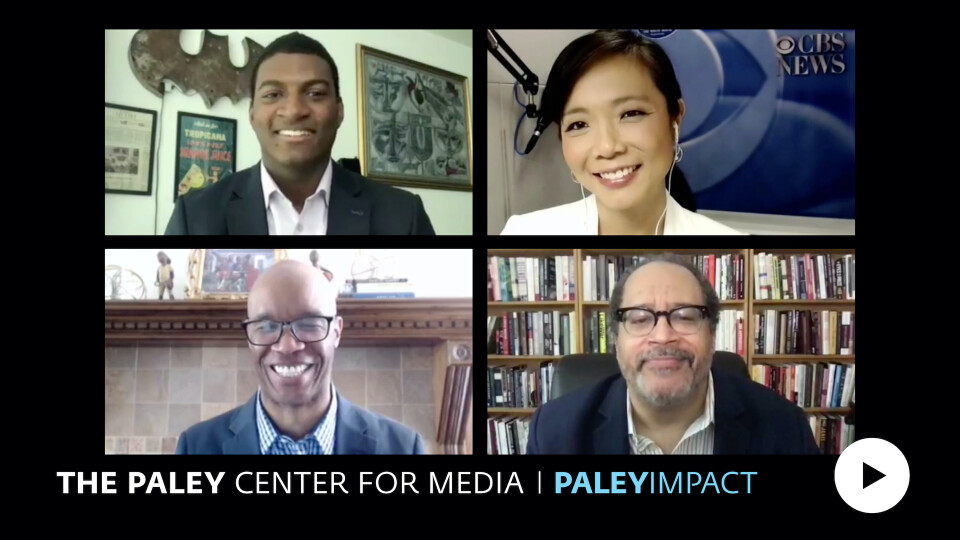 WATCH NOW on Paley Facebook and YouTube
The Impact of Journalism: How Reporters on the Front Lines Are Keeping the Public Informed
Participants:
Weijia Jiang, White House Correspondent, CBS News 
Omar Jimenez, Correspondent, CNN 
Dr. Michael Eric Dyson, Professor of Sociology, Georgetown University; Contributing Opinion Writer, New York Times

Moderator: Charles Whitaker, Dean of the Medill School of Journalism, Northwestern University
A conversation about the unique challenges facing today's broadcast journalists who are in the very midst of covering the unprecedented stories happening all around us.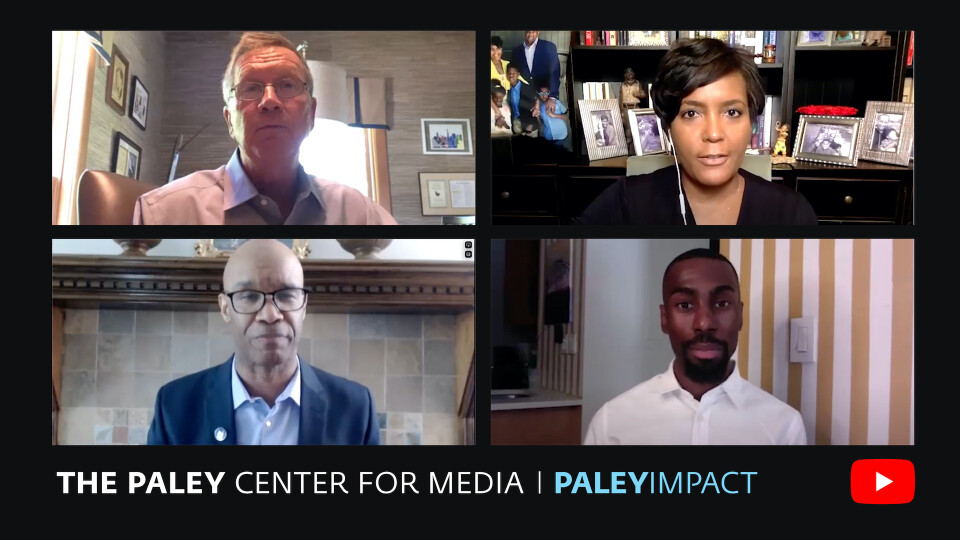 WATCH NOW on Paley YouTube
Educate, Inform, and Make an Impact: The Role of Media
Participants:
Keisha Lance Bottoms, Mayor of Atlanta, Georgia
John Kasich, Former Governor, Ohio
DeRay Mckesson, Activist; Host, Pod Save the People
Moderator: Charles Whitaker, Dean of the Medill School of Journalism
The Paley Center brought together leading political figures and commentators on June 8, 2020, for an essential discussion on the media coverage of the nationwide protests that followed the tragic murder of George Floyd.

Part of Paley@Home presented by Citi