2018 Speakers
Rethinking the Game: Moving Media Forward in 2019 and Beyond

After a year of international headlines dominated by political turmoil and divisive rhetoric, mergers and acquisitions, data breaches, and Brexit; the time is now to rethink the rules: the rules of business, content, communication, and security.

This year's Paley International Council Summit will address the most pressing issues facing an evolving media landscape. World-renowned thought leaders will provide you with the insights and best practices to bring on change as they prepare to move media forward in 2019 and beyond.


LIST OF SPEAKERS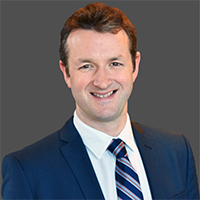 Jamie Angus
BBC World Service Group
Jamie Angus is the Director of BBC World Service Group. BBC World Service broadcasts around the world on TV, Radio and Online in 42 languages. In English, our BBC World News channel and the BBC News website are run as a commercial company within the BBC, with the aim of distributing our high quality and independent international news, sport and weather coverage around the world. World Service Group currently reaches an audience of 346 million per week globally. Prior to taking up this role, Jamie was the Editor of the flagship Today Programme, which provides politics and international news coverage for 7 million radio listeners a week within the UK.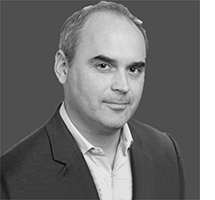 Thorold Barker
WSJ Europe, Middle East and Africa
Thorold Barker is Editor, Europe, Middle East and Africa, for The Wall Street Journal and Dow Jones Newswires overseeing the combined editorial resources of the newspaper and newswire. Mr. Barker joined the Journal in 2008 when he relaunched Heard on the Street as a global commentary and analysis product, with a team of 16 reporters in seven countries covering business, finance and macro-economics. Before joining the Journal he worked at the Financial Times, having begun his career at Bain & Company, a global business and strategy consulting firm.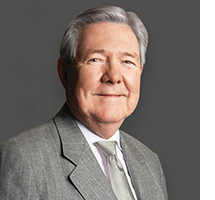 Frank A. Bennack, Jr.
Hearst; The Paley Center for Media
Frank A. Bennack, Jr., is executive vice chairman of Hearst, one of the nation's largest private companies engaged in a broad range of publishing, broadcasting, cable networking and diversified communications activities. He is also chairman of the companies' Executive Committee, a director of Hearst and a trustee of The Hearst Family Trust established under the will of William Randolph Hearst. In addition, he sits on a number of corporate committees and the Hearst Foundations Boards where he has served for more than 25 years.
Bennack served as Hearst's CEO for more than 28 years. He directed the company through an unprecedented period of growth from when he began his first tenure as CEO in 1979 through June 2013 when he stepped down—increasing revenues 12 times and growing earnings more than 30 times, through investments, acquisitions and startups. Today, Hearst is comprised of some 360 plus businesses and 20,000 employees.

Under his leadership, the company launched three leading cable networks with its partner ABC (now the Walt Disney Company), A&E, HISTORY and Lifetime, and invested in the ESPN family of networks, now in 190 countries and territories. On Bennack's watch, Hearst has marched toward diversification and global expansion, including its nearly $1 billion acquisition in 2011 of Lagardère's 100 international titles outside of France, its purchase of healthcare information leader MCG, acquiring ownership of global ratings agency Fitch Group and its establishment of a joint venture with television producer Mark Burnett. Bennack was also instrumental in the decision to create what today is Hearst Television Inc., one of the nation's largest non-network owned television station groups, which operates 31 television stations. During his tenure, Hearst has launched such magazines as Country Living, Food Network Magazine, HGTV Magazine, Marie Claire and O, The Oprah Magazine.

Bennack's operating talent and ability to envision and oversee transformation extend beyond his role at Hearst. His influence on corporate boards of directors—many lasting decades—has impacted the worlds of finance, at J.P. Morgan Chase and its predecessor companies Chemical Bank, Manufacturers Hanover and Chase; retail, as an outside director of Allied Stores, which became the modern day Federated/Macy's Inc. and was the parent company of Brooks Brothers, Jordan Marsh, Stern's and Le Bon Marché; and pharmaceuticals, as a director of Wyeth, formerly American Home Products, which was acquired by Pfizer in 2009.

Bennack is currently a director of Ralph Lauren Corporation. He is chairman of Hearst Magazines UK, a wholly owned subsidiary of Hearst. Bennack is also a governor and chairman of NewYork-Presbyterian Hospital and its Healthcare System, a managing director of the Metropolitan Opera of New York, chairman emeritus of Lincoln Center for the Performing Arts and chairman of The Paley Center for Media (formerly The Museum of Television & Radio). He was the 1992-93 chairman of the Newspaper Association of America (formerly the American Newspaper Publishers Association).

Prior to his first stint as chief executive, Bennack served as executive vice president and chief operating officer of Hearst and, prior to that, as vice president and general manager of the Hearst Newspaper Group. He also served in a variety of management posts, including a seven-year tenure (1967 to 1974) as publisher and editor of the San Antonio Light.

As a teenager, the San Antonio native was host of both television and radio programs. He eventually entered publishing in his hometown, and rose from classified advertising salesman to newspaper publisher by the age of 34.

Bennack has received honors for his charitable work from such organizations as the American Heart Association, United Cerebral Palsy and the Inner City Scholarship Fund of New York. His industry awards include the Gold Medal from the International Radio & Television Society in 1991, the Trustees' Award (Emmy) from the National Academy of Television Arts and Sciences in 1993, the 1997 Center for Communication Award, the Distinguished Public Service Award from the Advertising Council in 1999, and the 1999 Distinguished Service Award from the National Association of Broadcasters. In 2007, he was elected into the American Academy of Arts and Sciences.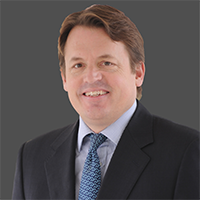 Adam Bird
McKinsey & Company
Adam Bird is a Senior Partner and the Global Leader of our Consumer Tech & Media practice. He advises the top management of the most disruptive and disrupted companies on their most critical business issues.

His 25 years of client work in the US, Europe and Asia has spanned all major media, entertainment and consumer technology segments, including: cable and satellite distribution, broadcasting, consumer publishing, gaming, digital advertising, filmed entertainment, music, video games, and sports.

He often speaks at conferences (DLD, FourSquare, etc.) and has been cited in leading publications, including The Economist, The New York Times, The Wall Street Journal, Financial Times and BusinessWeek.

He is a Leader (formerly Young Global Leader) with the World Economic Forum and a member of the President's Council of Wesleyan University.

Prior to McKinsey, Adam was the youngest Senior Partner with Booz Allen Hamilton (sold to the Carlyle Group) and the Managing Director of their Global Consumer and Media practices, as well as a Member of their Board of Directors. He is one of the first people to be elected directly to become a McKinsey Senior Partner.

Adam has an honors degree from the College of Social Studies (Economics, History, Government and Philosophy) from Wesleyan University. He moved to Europe two decades ago to co-found an advisory firm (sold to Cap Gemini).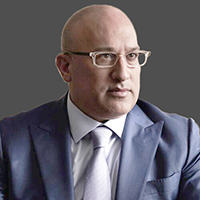 Aryeh B. Bourkoff
LionTree
Aryeh B. Bourkoff is the Founder and CEO of LionTree LLC, a differentiated global technology, media and telecommunications investment and merchant banking firm. A trusted strategic partner, LionTree provides unmatched creativity, clarity and connectivity to help clients flourish in a rapidly evolving sector.

Since its formation in 2012, LionTree has applied its deep sector expertise, thematic approach and unyielding execution to advise clients on over $300 billion of industry shaping transactions, including Verizon on its $4.83 billion purchase of Yahoo; Suddenlink on its $9.1 billion sale to Altice; Charter Communications on its $78.7 billion merger with Time Warner Cable as well as its $10.4 billion acquisition of Bright House Networks; and Liberty Global on its $24 billion acquisition of Virgin Media.

Prior to launching LionTree, Mr. Bourkoff served as Vice Chairman and Head of Americas Investment Banking at UBS and on the UBS Investment Banking Executive Committee. During his 13-year tenure at UBS, Mr. Bourkoff also held the positions of Joint Global Head of Telecom, Media and Technology Investment Banking; Head of the Media and Communications Research Group; and as a fixed income research analyst. He also served as a high-yield research analyst at CIBC World Markets and Smith Barney. Mr. Bourkoff was named the number-one ranked cable & satellite Fixed Income analyst by Institutional Investor for seven consecutive years, and in 2005 was the first analyst to achieve the number-one ranking across equity, fixed income and hedge fund surveys in the same year. Mr. Bourkoff has also been recognized as the top broadcasting & entertainment analyst on the Wall Street Journal's annual "Best on The Street" ranking, and by Fortune Magazine on their "40 under 40" list.

Mr. Bourkoff is a director on the boards of select private companies. He serves as a trustee of the Foundation for Fighting Blindness, and is a member of the Council on Foreign Relations. Additionally, Mr. Bourkoff is a member of the Board of Trustees of The Paley Center for Media, the New York Philanthropic Advisory Board of UNICEF, the Royal Academy of Arts America Board, and Lincoln Center's Business Advisory Council as well as the Lincoln Center Media & Entertainment Council.

Mr. Bourkoff has provided commentary on the financial markets and TMT sector on CNBC, Bloomberg, and to other media outlets. He is also the producer of two documentary films, Out of Print and The Last Jews of Libya, both of which had their premieres at the Tribeca Film Festival.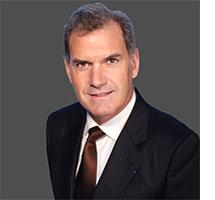 Pascal Cagni
France's Ambassador for International Investment; Chairman of Business France
Pascal Cagni was appointed in September 2017, French Ambassador for international investment, and Chairman of the board at Business France, by French President Macron.
He is Founder and CEO at C4 Ventures, a leading European venture fund.

Pascal Cagni is non-executive director at Kingfisher Plc (KGF.L), Banque Transatlantique (CIC) and until recently at Vivendi SA (VIV.PA) and Style.com (Condé Nast). He is a strategic advisor to large private equity and Global groups to help management teams leverage the opportunities created by the digital revolution.

Hired into Apple by Steve Jobs, Pascal Cagni joined in 2000 as General Manager and Vice President of Apple Europe, Middle East and Africa (EMEA). Under his leadership Apple EMEA grew from one to nearly 40 billion dollars.

To drive awareness of the Apple brand across the region, Pascal Cagni conceived the Apple Premium Resellers (APR) network, which was subsequently rolled out globally to reach over 1,200 stores and create $8 billion of revenue.

Before Apple, he played a key role at Packard Bell, establishing new R&D, manufacturing facilities and operations, creating over 3,000 jobs in the Loire Valley. Under his leadership revenue grew from $100M to $1.2 billion.

Pascal Cagni has held several management positions in different European locations over the past decade. He created the French Subsidiary of Software Publishing Corp. (SPC) in Paris before heading to Nice, Southern Europe and eventually to London to lead SPC Europe's marketing and business development. From 1985 to 1991 Pascal was a strategic part of Compaq France's explosive growth, while he worked as a consultant for Booz, Allen & Hamilton and was a financial analyst at CLUSA in San Francisco, US.

For the past several years, Pascal Cagni has become involved in activities promoting sustainable development. He has also created a foundation (TCF) to support digital teaching without borders.

Pascal Cagni obtained an MA in Political Sciences from the Institut d'Etudes Politiques in Paris (Sciences Po), an MA in Business Law from the Robert Schumann University in Strasburg and an MBA from HEC Paris. He graduated from the Executive Program (EPGC) at Stanford University, CA, USA.

He is a benefactor of the HEC Foundation, a member of the management committee of HEC Alumni and a member of the French Foreign Trade Advisors (CCEF). He was made a Knight of the French Order of Merit by Christine Lagarde.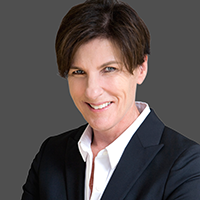 Megan Clarken
Nielsen
Megan Clarken is Global President of Watch for Nielsen, the world's largest research company with a market cap of $16.13 billion and more than 40,000 associates across 106 countries.

In 2004, Megan commenced her career with Nielsen as part of an acquisition of the world's leading digital measurement company NetRatings, where she held the position of Product Leader. Over the following 10 years, she progressed to the position of Global President of Watch, the segment of Nielsen's business that provides media and advertising clients audience measurement services across all devices – television, radio, online and mobile – where content is consumed. As architect and executor of Nielsen's Total Audience Strategy and Product Delivery, her initiative has solved an insurmountable issue for the media industry, has spearheaded Nielsen into the world's preeminent position in cross platform media measurement and has helped create billions in shareholder value.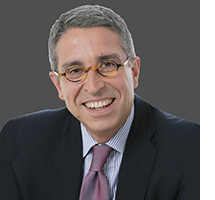 Arnaud de Puyfontaine
Vivendi
Arnaud de Puyfontaine is a graduate of the ESCP (1988), the Multimedia Institute (1992) and Harvard Business School (2000).
He started his career as a consultant at Arthur Andersen and then in 1989 worked as a project manager at Rhône-Poulenc Pharma in Indonesia.
In 1990, he joined Le Figaro as Executive Director.
In 1995, as a member of the founding team of the Emap group in France, he headed Télé Poche and Studio Magazine, managed the acquisition of Télé Star and Télé Star Jeux, and launched the Emap Star Division, before becoming Chief Executive Officer of Emap France in 1998.
In 1999, he was appointed Chairman and Chief Executive Officer of Emap France, and, in 2000, joined the Executive Board of Emap plc. He has led several M&A deals, and concomitantly, from 2000 to 2005, served as Chairman of EMW, the Emap/Wanadoo digital subsidiary.
In August 2006, he was appointed Chairman and Chief Executive Officer of Editions Mondadori France. In June 2007, he became General Manager of all digital business for the Mondadori group.
In April 2009, Arnaud de Puyfontaine joined the US media group Hearst as Chief Executive Officer of its UK subsidiary, Hearst UK.
In 2011, on behalf of the Hearst group, he led the acquisition of 102 magazines published abroad from the Lagardère group, and, in June 2011, was appointed Executive Vice President of Hearst Magazines International. In August 2013, he was appointed Managing Director for Western Europe. He has also been Chairman of ESCP Europe Alumni.
From January to June 2014, Arnaud de Puyfontaine was a member of the Vivendi Management Board and Senior Executive Vice President in charge of its media and content operations. Since June 24, 2014, he has been Chairman of the Management Board and Chief Executive Officer.
Since December 15, 2015, Arnaud de Puyfontaine has been a member of Telecom Italia's Board of Directors, of which Vivendi is the largest shareholder. He was Executive Chairman of the telecoms operator from June 2017 to April 2018.
Arnaud de Puyfontaine is Chevalier de l'Ordre National de la Légion d'Honneur and was awarded the OBE (Officer of the British Empire).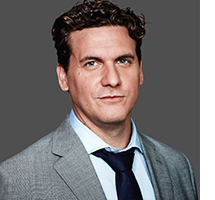 Thomas Evans
CNN
Tommy Evans oversees CNN's newsgathering for Europe, the Middle East and Africa. He is responsible for all CNN output from EMEA and oversees fourteen bureaux.

Evans has led CNN's coverage of several major news events of the recent years, including Brexit, the numerous terror attacks across Europe, the conflict in Ukraine, the ongoing refugee crisis and the Syrian civil war.

He started at CNN as a producer for AC360 with Anderson Cooper. Since then, in addition to producing for the likes of Michael Ware and Nic Robertson, has also headed up the network's Baghdad bureau. Prior to becoming the London Bureau Chief, Evans was CNN International's Senior Director of Coverage for EMEA.

Evans has received numerous awards throughout his career, including multiple Emmy awards, Edward R. Murrow awards, Peabody awards, and a Prix Bayeux.

He has a Master's degree in International Politics from SOAS as well as a two Bachelors' degrees, in Political Science, and Fine Art from the University of Rochester.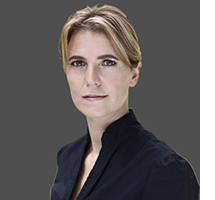 Cristiana Falcone
JMCMRJ Sorrell Foundation
Cristiana Falcone Sorrell is a GLOBAL leader in media, business and social development sectors. She began her career in radio and television, covering foreign affairs including war and humanitarian crises. Over the past 15+ years she has honed her experience as a strategic adviser, investor and philanthropist and acquired vast experience with multinationals, international organizations and the media. As well as working directly for C – suite executives at SONY and Shell, she also held leadership advisory roles with the following companies and international organizations: ILO, IFAD, FAO, UNDCCP, IADB, RAI, Gruppo Espresso, the World Economic Forum and Univision.

She presently serves as Senior Adviser to the Executive Chairman and Founder of the World Economic Forum on New Initiatives and Special Projects. Joining the Forum in 2004, she led the Media, Entertainment and Information Industries, building and managing strategic partnerships with industry leaders, policymakers, experts and academics worldwide. In 2006, she pioneered The Digital Ecosystem a scenario-based tool aimed at garnering insight into digital disruption and its impact on the future of media. In 2008, in partnership with Yale University, she led the production of an online case study on media opportunities in fast-growing environments, featuring key industry leaders and profiling cutting-edge tech and knowledge.

Mrs Falcone Sorrell is an early investor and adviser in several young talented hand-picked start-ups. She is a member of the Board of Directors of Viacom and Revlon and holds leadership roles in the following organizations: Internews, The Paley Center for Media, The School of Nutrition and the Feinstein Center for Humanitarian Affairs at Tufts University. As the CEO of the JMCMRJ Sorrell Foundation, she leads transformative initiatives in health, education and poverty alleviation worldwide.

Mrs Falcone Sorrell graduated from the University of Rome - La Sapienza in Political Science and earned her Master's Degree in Humanitarian Assistance from the Fletcher School of Law and Diplomacy. She holds a Master's in Diplomatic Studies from the Italian Society for International Organizations and the Italian Ministry for Foreign Affairs Diplomatic Academy as well as several post graduate certificates in leadership, change management, corporate strategy and business management.

She is the recipient of the 2012 Poder Award in Leadership, 2014 Honouree of La Scuola Italiana Guglielmo Marconi, and 2015 commencement speaker for the Tufts School of Nutrition. She is one of four professional women leaders featured by Bazar Dolce & Gabbana's Time for Women, and a co-host of the Women in the World London Conference 2015.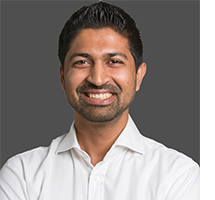 Zeeshan Feroz
Coinbase
Zeeshan Feroz is the UK CEO of Coinbase. A fintech and payments veteran, he previously worked as Global Head of Payments at crowdfunding firm Tilt.com (since acquired by Airbnb), as well as VP of Sales at online payments firm Skrill. He also studied cryptography as part of his Masters in Advanced Computing at King's College London.

Zeeshan heads up Coinbase's operations across Europe, where he focuses on bringing its products to consumers and institutional investors, and speaking to regulators about the potential of digital currency.

Launched in 2012, Coinbase is the world's largest platform for transacting in digital currency like Bitcoin, Ethereum and Litecoin, with now over 20 million customers globally. The company is working to create a more open global financial system to bring about more economic freedom, innovation, efficiency and equality of opportunity around the world.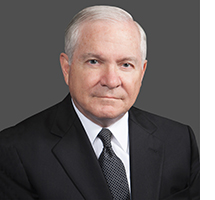 Robert M. Gates
22nd Secretary of Defense of the United States; RiceHadleyGates LLC
Robert Gates served as the 22nd secretary of defense (2006-2011) and is the only secretary of defense in U.S. history to be asked to remain in that office by a newly elected President. President Barack Obama was the eighth president Gates served. He previously served under President George W. Bush.

On Gates' last day in office, President Barack Obama awarded him the Presidential Medal of Freedom, America's highest civilian honor.

Before becoming secretary of defense in 2006, Gates was the president of Texas A&M University, one of the nation's largest universities. Before assuming the Texas A&M presidency on August 1, 2002, he served as interim dean of the George Bush School of Government and Public Service at Texas A&M from 1999 to 2001.

Gates joined the Central Intelligence Agency in 1966 and spent nearly 27 years as an intelligence professional. During that period, he spent nearly nine years at the National Security Council, the White House, serving four presidents of both political parties.

Gates served as director of Central Intelligence from 1991 until 1993. He is the only career officer in CIA's history to rise from entry-level employee to director. He served as deputy director of Central Intelligence from 1986 until 1989 and as assistant to the president and deputy national security adviser at the White House from January 20, 1989, until November 6, 1991, for President George H.W. Bush.

Gates has been awarded the National Security Medal, the Presidential Citizens Medal, has three times received the National Intelligence Distinguished Service Medal, and has three times received CIA's highest award, the Distinguished Intelligence Medal.

He is the author of three books: A Passion For Leadership: Lessons on Change and Reform from Fifty Years of Public Service, published in 2016, Duty: Memoirs of a Secretary at War, published in 2014, and From the Shadows: The Ultimate Insider's Story of Five Presidents and How They Won the Cold War, published in 1996.

Gates currently is a partner in the consulting firm, RiceHadleyGates LLC, with former Secretary of State Condoleezza Rice and former National Security Advisor Stephen Hadley. He has also served on the board of directors of Starbucks, the board of directors and executive committee of the American Council on Education, the board of directors of the National Association of State Universities and Land-Grant Colleges and the national executive board of the Boy Scouts of America. He served as president of the National Eagle Scout Association from 1996-2006 and National President of the Boy Scouts of America from 2014-2016, where he remains on the executive committee and chairs the nominating committee.

A native of Kansas, Gates received his bachelor's degree from the College of William & Mary, his master's degree in history from Indiana University and his doctorate in Russian and Soviet history from Georgetown University. In 1967, he was commissioned a second lieutenant in the U.S. Air Force and served as an intelligence officer at Whiteman Air Force Base in Missouri.

In February 2012, Gates was installed as chancellor of the College of William & Mary. He is the first William & Mary alumnus in the modern era to serve as chancellor of the college.

In May of 2018, Gates succeeded General Colin Powell as National Chairman of the Eisenhower Fellowships.
Dexter Goei
Altice USA
Dexter Goei is Chief Executive Officer of Altice USA, a leading national telecommunications, media and entertainment company and the country's fourth largest operator of cable telecommunications systems, which includes the Optimum and Suddenlink branded digital cable television, high-speed Internet, voice, WiFi and data products and services. Altice USA serves more than 4.9 million residential and business customers across 21 states, and provides hyper-local news and programming created for many of the communities it serves.

Joining Altice Europe as its CEO in 2009, Mr. Goei helped lead the company's development and growth from a French cable operator to a multinational telecoms operator with fixed and mobile assets across 10 different territories serving 50 million residential and enterprise clients. Founded by telecom engineer and entrepreneur Patrick Drahi in 2001, today Altice has a worldwide presence, including in Western Europe, comprising France, Luxembourg, Portugal, Israel and the Overseas Territories (currently comprising the French Caribbean and the Indian Ocean regions and the Dominican Republic). In June 2018, Altice USA completed its spin-off from Altice Europe.

Prior to joining Altice, Mr. Goei spent 15 years in investment banking with first JP Morgan and then Morgan Stanley in their Media & Communications Group in New York, Los Angeles, and London. He was Co-Head of Morgan Stanley's European TMT Group when he left to join Altice N.V.

Mr. Goei currently serves on the boards of The Paley Center for Media and C-SPAN.

He is a graduate of Georgetown University's School of Foreign Service with cum laude honors.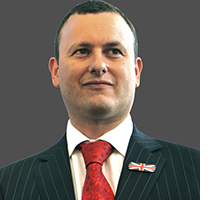 Matthew Gould
UK Department for Digital, Culture, Media and Sport
Matthew is the Director General for Digital and Media Policy in the Department for Digital, Culture, Media and Sport. In his previous role as British ambassador to Israel, Matthew set up the UK Israel tech hub, which laid the foundations for the UK and Israel's powerful tech relationship. He was also the Government's Director of Cyber Security at the Cabinet Office, focussed on keeping Britain safe from cyber attack.

Matthew's previous roles also include serving as principal private secretary in the Foreign and Commonwealth Office and as private secretary for foreign affairs in the Prime Minister's office. Matthew has worked in Tehran, Islamabad, Washington and Manila.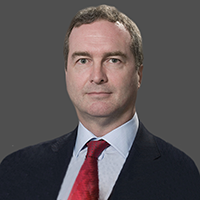 Robert Hannigan
BlueVoyant Cyber Security
Robert Hannigan is European Executive Chairman of BlueVoyant, a global cyber security services company. He was Director of GCHQ, the UK's largest intelligence and cyber security agency, from 2014-17 and recently retired from Government after 20 years in national security roles, including Prime Minister's Security Adviser.

Robert established the UK National Cyber Security Centre in 2016, having been responsible for the UK's first cyber strategy in 2009. He also was responsible for delivering the National Offensive Cyber Programme. Robert is a leading authority on cyber security, cyber conflict and the application of technology in national security and writes regularly on cyber issues in the Financial Times, Washington Post and elsewhere. He has commented recently on global IT supply chain integrity, US tech companies and privacy, and encryption policy.

He is a Senior Fellow at Harvard's Belfer Center, the UK's Institute of Engineering and Technology, and the Royal United Services Institute, and an Honorary Fellow of Wadham College, Oxford. He has a particular interest in the history of cryptology and computing and is a Trustee of Bletchley Park.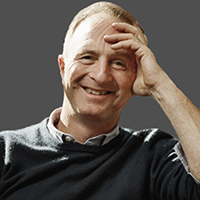 James Harding
Tortoise Media
James Harding is the Co-founder and Editor of Tortoise Media, and prior to this was Director of News and Current Affairs at the BBC, the world's largest news organisation. He was the Editor of The Times of London from 2007-2012, winning the Newspaper of the Year in two of the five years he edited the paper. He was previously The Times Business Editor, having joined from The Financial Times, where he worked as Washington Bureau Chief, Media Editor and China correspondent opening the paper's bureau in Shanghai in 1996. He is the author of Alpha Dogs- How political spin became a global business and he presented On Background on the BBC World Service with Zanny Minton-Beddoes, editor of The Economist.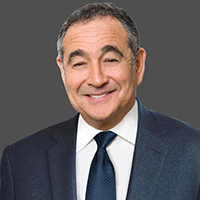 Michael Kassan
MediaLink
Michael Kassan is the internationally recognized business leader and founder of MediaLink, a leading strategic advisory firm operating at the intersection of media, marketing, entertainment, technology and finance. MediaLink's 150+ specialists span offices in New York, Chicago, Los Angeles, San Francisco, London, Frankfurt and Berlin. Kassan and his team provide counsel in areas including: brand transformation, agency optimization, investor strategy, executive search, organizational design, event strategy and marketplace visibility, and data and technology solutions to Fortune 100 global brands, media companies, agencies, content creators and investors.

Prior to founding MediaLink in 2003, Kassan was President/COO and Vice-Chairman of Initiative Media Worldwide, growing billings from $1.5 billion to over $10 billion. In 1997, he was named one of the top media executives in America by Ad Age. Prior, he was President and COO of International Video Entertainment (Artisan Entertainment).

Kassan is currently Chair of the UJA-New York Marketing Communications Committee.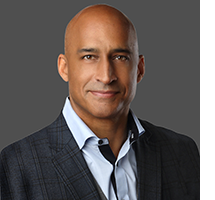 Jason Kelley
IBM Global Business Services
Jason Kelley leads IBM Global Blockchain Services, partnering with client organizations and consortia to unleash the exponential business value of blockchain technologies and reinvented business process. His teams provide the thought leadership and consultive capabilities needed to design, develop and rapidly adopt digital ledgers, digital identity, trust and transparency with IBM Blockchain offerings and solutions.
Prior to this role, Mr. Kelley led IBM Global Business Services Solutions, Design, & Innovation, helping clients transform to differentiate and lead in the market through digital reinvention, applying IBM Design Thinking and the application of Agile, DevOps and innovative technology. His teams bring endless energy, creativity, and outcomes for IBM clients around the world, delivering unique business capability with the marriage of analytics, automation/robotics, Watson, and cloud technologies.
Mr. Kelley also served as IBM CTO and design leader for IBM Business Process Outsourcing, and previously managed IBM's Analytics business in North America, China and Asia Pacific.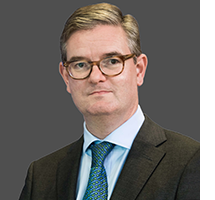 Julian King
European Commission
Sir Julian King was appointed Commissioner for Security Union on the 19th September 2016.

He joined the Foreign & Commonwealth Office in 1985. He has held various positions, including: UK Ambassador to France (2016); Director General Economic & Consular (2014); DG of the Northern Ireland Office London and Belfast (2011); UK Ambassador to Ireland (2009); EU Commission Chef de Cabinet to Commissioner for Trade (2008); UK Representative on EU Political and Security Committee, (2004).

Sir Julian is a graduate of Oxford University. He was awarded the KCVO in 2014; CVO in 2011 and CMG in 2006.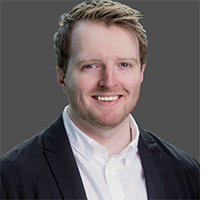 Nate Lanxon
Bloomberg News
Nate Lanxon is a journalist, editor, podcaster, and public speaker. He is an editor and tech correspondent at Bloomberg News, based in London. For 12 years, Nate has focussed on the writing about the technology industry, and the trends shaping it. Nate contributes to most Bloomberg editorial platforms, including Bloomberg.com, Businessweek, and Bloomberg Television. He was previously the editor of Wired magazine's UK website.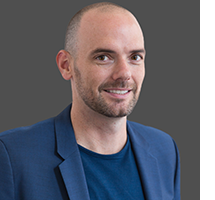 Joe Marchese
Fox Networks Group
Joe Marchese is President of Advertising Revenue for Fox Networks Group, a role in which he oversees all sales, advertising research and advanced ad products for FNG's portfolio of industry-leading network brands.

Mr. Marchese was previously co-founder and CEO of true[X], a leading advertising technology company, which was acquired by 21 st Century Fox in 2015. Prior to co-founding true[X], Joe has spent time as a media executive, management consultant and multiple times as an entrepreneur.

Mr. Marchese is also currently the Executive Chairman of Human Ventures, a leading New York based start-up studio and venture fund. He is a member of the Board of Trustees of the Paley Center for Media. He also serves on the Board of Directors for Tribeca Film Institute and Team Rubicon.

In 2016, Mr. Marchese was inducted into the American Advertising Federation's Advertising Hall of Achievement. He graduated from Bentley University in Waltham, Massachusetts with a bachelor's degree in Economics and Finance.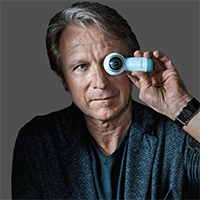 Marc Mathieu
Samsung Electronics America
Marc Mathieu, Chief Marketing Officer at Samsung Electronics America (SEA), is a storied marketing veteran known for digital innovation and humanizing large global brands.

Recognized as #10 on Forbes' 2018 "50 Most Influential CMOs in the World" list, Marc leads U.S.–based marketing across all lines of the company's business including home entertainment, home appliances, and telecommunications.

Under his leadership, the SEA marketing team created Samsung 837, the brand's experiential flagship and marketing innovation lab. As part of Samsung's recent global "Do What You Can't" mobile marketing campaign, Marc conceived the brand's Creators platform, collaborating with digital storytellers to showcase how Samsung technology empowers users to create, experience and share content.

Prior to joining Samsung, Marc was the SVP of global marketing at Unilever, and the SVP of global brand marketing at Coca-Cola, where he is credited with the "Open Happiness" strategy and the "Coke Side of Life" global campaign.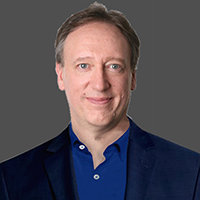 Jonathan Miller
Integrated Media Company
Jonathan Miller is CEO of Integrated Media Company, a digital media company that invests in growth stage companies at the nexus of media and technology. IMC is affiliated with TPG Capital, a premier private equity firm.

Jonathan is an advisor to Advancit Capital with Shari Redstone, Vice Chair of CBS and Viacom. Advancit Capital focuses on early stage venture capital investments. Previously, Jon was Chairman and CEO of the Digital Media Group at NEWS CORP and FOX, Chairman and CEO of AOL, INC., President and CEO of USA Networks Interactive (now IAC) and also held senior positions at MTV Networks and the NBA.

Jon is on the Boards of Akamai Technologies, Inc., AMC Networks Inc., Interpublic Group of Companies, Inc., and J2 Global, Inc. In addition, he serves as a non-profit Director/Trustee for the American Film Institute and Paley Center for Media. Jon has been awarded the Inaugural Pioneer Prize, Producers Guild of America, the Inaugural Vanguard Award, International Emmy Association, the Digital Power Player of the Year, Hollywood Reporter, and the Monaco Media Festival, Interactive Pioneer Award.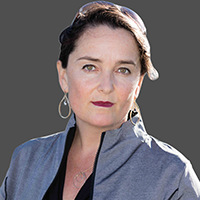 Amber Nystrom
5th Element Group PBC
Ranked as one of the top global 2018 "Real Leaders 100" by Real Leaders Magazine, Amber is among the world's foremost innovators of large-scale global systems change, and a leading pioneer in impact investing. She is a Founding Principal of the 5th Element Group, a next economy for-benefit company that is harnessing the most innovative blockchain and smart contract technologies into new impact capital vehicles and products of digital value exchange to deliver the UN Sustainable Development Goals (SDGs). She also serves at Co-Founder and CEO for the Fifth Element Fund, a fully independent Donor Advised Fund (DAF) that distinctly bridges highly tax-advantaged and philanthropic giving and digital crypto and token currencies towards de-risking and mainstreaming moonshots to meet the SDGs. Together, these sister impact platforms serve as a Supercluster of Innovation and global collaboration destination to bridge historic last mile innovation gaps and to begin to take true quantum leaps for humanity's future. She is also a Co-Producer of the SDG Heroes Series and of the first of book trilogy of intimate photographs and interviews of women leaders in their power – "Women of Iceland in Their Power: Daughters of Fire and Ice."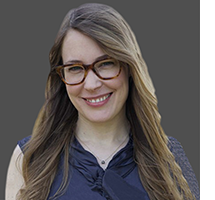 Roxane Philson
Chief Marketing Officer, ONE
Roxane Philson serves as ONE's Chief Marketing Officer, based in London. She leads the organization's gender equality campaign, under the banner of "Poverty is Sexist". She manages creative development and digital efforts for ONE, from videos to pop concerts and social media. Roxane has worked on major music events for the organization such as Live 8, and U2 tours including Vertigo, 360 and Innocence and Experience. She directed Agit8 for the ONE campaign during the run up to the G8 summit in the UK in 2013, including a two day gig at the Tate Modern in London, and a 2015 campaign and video titled "Strong Girls" aimed at promoting the role of girls and women in Africa as part of the Sustainable Development Goals. She has more than 15 years experience of applying global campaigns and creative development to the fight against extreme poverty working for ONE, DATA and Oxfam. Roxane was born and brought up in Britain, and received her BA in Politics and Social and Economic History from the University of York.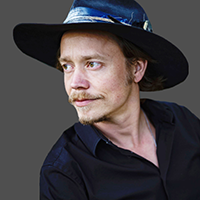 Brock Pierce
Bitcoin Foundation
Brock Pierce is an entrepreneur and venture capitalist with an extensive track record of founding, advising and investing in disruptive businesses. He's been credited with pioneering the market for digital currency and has raised more than $5B for companies he has founded. Pierce is the Chairman of the Bitcoin Foundation and co-founder of EOS Alliance, Block.one, Blockchain Capital, Tether, and Mastercoin (first ICO).

Block.one was created in 2017 and has sold over $4B tokens in the EOS crowdsale making it the largest ever. Blockchain Capital was founded in 2013 and is the first sector-focused venture fund that invests solely in Blockchain technology companies. Blockchain Capital has made more than 100 investments in the sector across its four funds.

Pierce is an early investor in Bitcoin and one of the largest investors in the Ethereum crowdsale. He is the founder of IMI Exchange, the world's leading digital currency marketplace for games, with annual sales exceeding $1B and investors such as Goldman Sachs, which was sold in 2016 for more than $100M. Pierce founded ZAM, one of the world's largest media properties for gamers, which was acquired by Tencent in 2012. He founded IGE, the pioneer of digital currency in online games, achieving revenues exceeding $100 million in 2006 and sold in 2007. Pierce is also a co-founder GoCoin, Blade Payments, Five Delta (sold NASDAQ: SRAX), Xfire 2.0, Playsino, Evertune, GamesTV, and D.E.N. He also advises for companies like Airswap, Bancor, BitGo, BitGuild, BlockV, Bloq, DNA, Element Group, Metronome, Shyft, and tZERO.

Pierce is frequent lecturer at Singularity University and has spoken at the Milken Global Conference, Mobile World Congress, Wired, INK, Stanford University, USC, and UCLA.

He has been featured in numerous publications including The New York Times, Forbes, Fortune, Wired, and Rolling Stone.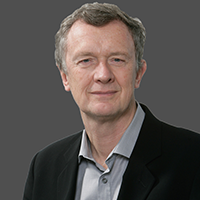 Stewart Purvis
Channel 4, UK
Stewart Purvis became one of BBC News's first trainees in 1969 and three years later switched to the rival ITN News. Over 31 years at the producer of multi-channel news services he moved up from junior producer to Editor-in-Chief and finally Chief Executive. During his ITN career he won awards from the Royal Television Society and the British Academy of Film and Television Arts, produced top rating documentaries and live events and is credited with turning round Channel Four News into the award-winning success it has become. In 2000 he received a CBE at Buckingham Palace for his services to broadcasting.

In 2003 he retired from ITN and became a Visiting Professor of Broadcast Media at Oxford University and Professor of Television Journalism at City University London. From 2007-2010 he was also the head of content and standards regulation at UK media regulator Ofcom. He has also been an adviser to the British Government on the future of the BBC, made TV and radio documentaries for the BBC, published books on journalism and espionage and been a regular pundit on media matters. He is now in his sixth and final year as a board member at Channel Four.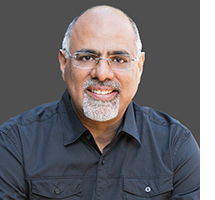 Raja Rajamannar
Mastercard
Raja Rajamannar is Chief Marketing & Communications Officer of Mastercard and President of its Healthcare business. He is responsible for building the Mastercard brand, fueling business and advancing sustainable competitive edge for the company. Raja joined Mastercard in 2013, bringing with him more than 25 years of extensive experience as a global executive managing large P&Ls, as well as business transformation and innovation for companies in multiple industries including consumer products, financial services and healthcare.

Raja has been globally recognized for the innovative thinking and leadership in business transformation he has brought to executive roles across industries. He has been named one of the "World's Most Influential CMOs" by Forbes magazine three times. Raja has numerous accolades such as being recognized by AdWeek's Top 50 most Tech Savvy CMOs in the World and was ranked at #15 in Business Insider's list of 25 Most Innovative CMOs in the World. In addition, Raja was nominated as the WFA Global Marketer of the Year 2017 and ended up as the First Runner Up. He has also been named as the top 25 Most Inspirational as Do-Something org, an organization with 5 million millennials focused on volunteerism.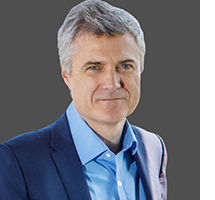 Mark Read
WPP
Mark has held multiple leadership positions across the company, including nine years as an Executive Director of WPP plc. For 12 years, as Head of Strategy and then CEO of WPP Digital, he was responsible for the company's digital development, including the move into technology through the acquisition of 24/7 Real Media, the creation of digital network POSSIBLE and the launch of Stream, WPP's celebrated "unconference".

In 2015, he was appointed Global CEO of Wunderman, where he transformed the network into one of the world's leading customer-focused digital agencies. Wunderman is among WPP's largest businesses, with more than 10,000 people in 200 offices across 70 countries and clients including Microsoft, Dell, Shell, BT and Adidas.

In April 2018 he was named joint Chief Operating Officer of WPP, with responsibility for clients, operating companies and people.

Earlier in his career, Mark co-founded and developed internet start-up WebRewards. He also specialised in the media and marketing industries as a principal at consultancy Booz Allen & Hamilton, having started his career at the WPP parent company working on corporate development.

Mark has an MBA from INSEAD and an Economics degree from Trinity College, Cambridge University, and was a Henry Fellow at Harvard University. He is the Chairman of the Natural History Museum Digital Council. Wired magazine ranked him as one of the Top 25 Digital Influencers in Europe in 2014 and he was named The Drum's Digital Individual of the Year in 2015 and 2017.

He lives in London with his wife and two children.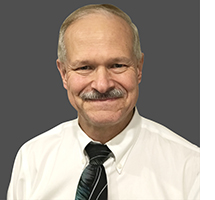 Jim Richberg
U.S. Office of the Director of National Intelligence
Jim Richberg currently serves as the National Intelligence Manager (NIM) for Cyber, representing the US Intelligence Community in the formulation of US Government policy, overseeing and integrating intelligence collection and analysis on cyber threats, and serving as principal advisor to the Director of National Intelligence (DNI) on cyber issues. Under the DNI's recent organizational transformation, he also serves concurrently as the Senior Coordinating Official responsible for coordinating and synchronizing activity across the Office of the DNI to advance Intelligence Community objectives and support development of the Community's Comprehensive Cyber Posture for 2025. As the NIM, Mr. Richberg leads the IC in developing and implementing a Unifying Intelligence Strategy for Cyber that identifies and addresses key focus areas, the associated information gaps, and specific longer term cyber challenges that require broad and sustained attention by the Intelligence Community. He was one of the principal architects of the Cyber Threat Intelligence Integration Center that the President directed the DNI to establish in 2015. Prior to becoming the NIM, Mr. Richberg monitored and coordinated implementation of the whole-of-government Comprehensive National Cybersecurity Initiative (CNCI) from its inception in 2008 through its conclusion in 2013.

In addition to his work on the cyber topic, Mr. Richberg has held a variety of counterintelligence-focused leadership positions within the Office of the DNI and spent 20 years at the Central Intelligence Agency in missions ranging from collection to analysis and science & technology program management. He built and led a number of national-level analytic programs including U.S. support to the International Criminal Tribunal for the former Yugoslavia.

Mr. Richberg holds degrees from Stanford University and the Honors Tutorial College of Ohio University, and has studied at the Massachusetts Institute of Technology, Harvard University, the London School of Economics, and Aix-Marseilles University in southern France. In his spare time, he builds and uses large amateur telescopes, ran outreach programs in astronomy for the National Park Service and the Smithsonian Institute, and volunteers as a guide at a local Civil War battlefield. He received a Presidential Rank Award in 2016 in recognition of his sustained accomplishment as a Federal Executive and his impact on national security and on cybersecurity.
Faiza J. Saeed
Cravath, Swaine & Moore LLP
Faiza J. Saeed is Cravath's Presiding Partner. In addition to her management role, she is an M&A advisor, counseling companies and boards of directors on transactions, hostile bid and activist defense, and governance. She has led many transformative deals in the media industry, most recently representing Time Warner in its acquisition by AT&T, Disney in its pending acquisition of 21st Century Fox, Viacom's board committee in exploring a combination with CBS, and DreamWorks Animation in its sale to Comcast. Outside of media, she has advised companies in sectors ranging from aerospace and industrials to consumer products. She has also advised a number of clinical stage biotech companies in their ultimate sales to larger pharmaceutical companies, including gene therapy pioneer AveXis in its recent sale to Novartis.

Ms. Saeed serves on the Boards of Directors of the Partnership for New York City and The March of Dimes (New York Chapter) and on the Board of Trustees of The Paley Center. She is a member of the New York Women's Foundation, a Fellow of the American Bar Foundation and she served on the Visiting Committee for Harvard Law School from 2006 to 2011.

Ms. Saeed joined Cravath in 1991 and was elected a partner in 1998. She became Co-Head of Cravath's M&A Group in 2013, and was elected Presiding Partner in July 2016. She received a B.A. in Economics and Molecular Biology with Highest Distinction from UC Berkeley, where she was elected to Phi Beta Kappa, and a J.D. magna cum laude from Harvard Law School.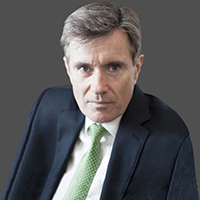 John Sawers
Macro Advisory Partners
Sir John Sawers is Chairman and Partner of Macro Advisory Partners, and a non-executive director of BP.

Sir John has 36 years experience in diplomacy and intelligence, culminating in five years as Chief of the British Secret Intelligence Service (MI6) from 2009 to 2014. In that role, he took part in the UK National Security Council and the Joint Intelligence Committee, contributing both to assessments of the threats to the UK's security and to the strategies and policy decisions on how to promote and protect British interests around the World. As MI6 Chief, he led the Service through a period of international political upheaval and high terrorist threat, including against the 2012 London Olympics. He also modernised the way the Service works and created a more open approach to public accountability.

Prior to leading MI6 he was the UK's Ambassador to the United Nations (2007-2009), Political Director of the Foreign Office (2003-2007), Special Representative in Iraq (2003), Ambassador to Cairo (2001-2003) and Foreign Policy Adviser to Prime Minister Tony Blair (1999-2001). In his earlier career he worked overseas in Yemen, Syria, South Africa and Washington, and at home was involved in policy on the EU, Russia and the Middle East.

Sir John studied at the universities of Nottingham, St Andrews and Harvard. In addition, he is a Visiting Professor at King's College London, a member of the Chatham House Panel of Senior Advisers, a Senior Fellow of the Royal United Services Institute and a Governor of the Ditchley Foundation.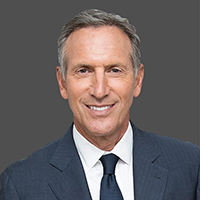 Howard Schultz
Starbucks Coffee Company
Recognized for his entrepreneurship and servant leadership, Howard Schultz built Starbucks Coffee Company into one of the world's most recognized and respected businesses, a company committed to strengthening communities through human connection and social innovation.

Howard grew up in public housing and was the first in his family to graduate college. As a young entrepreneur, he set out to build a different kind of company, one that delivers business excellence through a culture of compassion. Under his leadership, Starbucks has delivered approximately 18,000 percent in shareholder returns since its Initial Public Offering in 1992, while pioneering programs like comprehensive healthcare, stock ownership and free college tuition for all eligible employees. Today, Starbucks has 28,000 stores in 77 countries and ranks third on Fortune's list of "World's Most Admired Companies."

Howard's groundbreaking initiatives through Starbucks and the Schultz Family Foundation have extended employment and educational opportunities to hundreds of thousands of partners (Starbucks employees) and people outside the company. In 2014, Howard developed the Starbucks College Achievement Plan (SCAP) in alliance with Arizona State University President Michael Crow, enabling partners to pursue their college education tuition-free through ASU online.

Howard's Starbucks journey began in 1981 when he walked into the first Starbucks store in Seattle's Pike Place Market and discovered a local business that was passionate about roasting the highest quality coffee. He moved from his native New York and joined Starbucks in 1982 as director of operations and marketing. At the time, there were only four Starbucks stores.

One year later, on a business trip to Italy, Howard was captivated by the romance of the Italian coffee bar. He returned to Seattle with a vision of bringing the Italian coffeehouse tradition to the United States, creating a unique place for human connection and a sense of community. After leaving Starbucks for a short time to start his own II Giornale coffeehouses, he purchased Starbucks six stores and roasting facilities in 1987 with the help of local investors, beginning a global expansion that would change how the world consumed coffee.

Howard served as chairman and chief executive officer from 1987-2000, and again for nearly another decade starting in January 2008 to lead the company's transformation with a renewed focus on Starbucks coffee heritage, innovation and enhanced customer experience. In April 2017, Howard transitioned from ceo to executive chairman to shift his full-time focus to social impact initiatives and the Starbucks Reserve® brand.

After four decades with Starbucks, Howard stepped down on June 26, 2018 and became chairman emeritus. His legacy redefined the role and responsibility of a for-profit, public company, proving that a business can exceed expectations by sharing success with its people and the communities it serves.

Along with his wife, Sheri, Howard is co-founder of the Schultz Family Foundation. He is also the best-selling author of "For Love of Country: What Our Veterans Can Teach Us About Citizenship, Heroism, and Sacrifice" (2014), "Onward: How Starbucks Fought for Its Life without Losing Its Soul" (2011), and "Pour Your Heart Into It" (1997).

Howard holds a Bachelor of Science degree from Northern Michigan University. Before joining Starbucks, he worked three years in sales and marketing with Xerox Corporation and served as vice president and general manager of Hammarplast U.S.A. He is co-founder of investment firms Maveron LLC and Schultz Capital Partners.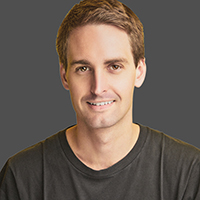 Evan Spiegel
Snap Inc.
Evan Spiegel is co-founder and Chief Executive Officer at Snap, Inc. Spiegel graduated from Stanford University with a BS in Mechanical Engineering.

Snap Inc. is a camera company. We believe that reinventing the camera represents our greatest opportunity to improve the way people live and communicate. Our products empower people to express themselves, live in the moment, learn about the world and have fun together.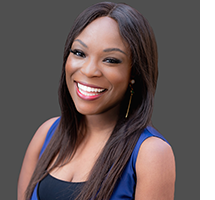 Dara Treseder
GE Business Innovations and GE Ventures
Dara Treseder is a global marketing leader and brand steward with a track record of helping companies win today and effectively prepare for what's next. A sought-after Millennial thought leader and trusted advisor on marketing, communications, innovation, and creating diverse and inclusive organizations, Dara provides fresh insights into how a company's brand reflects its culture and shapes its future. Dara has been noted for her knowledge and achievements as one of AdAge's Women to Watch, one of Inc.'s Top 30 Inspirational Women to Watch in Tech, and one of Forbes' CMO Next—Top 50 Marketing Chiefs Redefining the Role and Shaping the Future. In this age of the conscious consumer where businesses must be clear about what they stand for and respond to environmental and social issues, Dara's domain expertise and background enables her to lend a nuanced voice to important matters. Dara has led global marketing organizations at GE, Apple, and Goldman Sachs. She holds an MBA from Stanford and a BA from Harvard.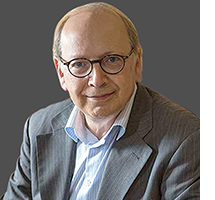 Ben Verwaayen
Keen Venture Partners
Ben has held numerous executive positions at leading telecommunications and technology providers over a span of more than three decades. He was formerly the Chief Executive Officer of telecommunications company Alcatel-Lucent, as well as BT Group PLC. He also served as the former President of KPN Telcom and the former Vice Chairman of Lucent Technologies. He is Chairman of the CBI Energy and Climate Change Board in the UK and currently on the Board of Directors of Akamai, AkzoNobel, Bharti Airtel and OFCOM. Ben has been made an officer of the Orange Order-Nassau and an Honorary Knight of the British Empire (KBE) and Chevalier de la Légion d'Honneur. He holds a master's degree in law and international politics from the University of Utrecht.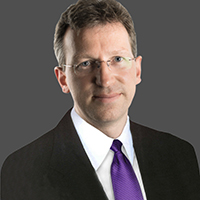 Jeremy Wright
Secretary of State for the UK Department for Digital, Culture, Media and Sport
Jeremy Wright QC was appointed Secretary of State for Digital, Culture, Media and Sport on 9 July 2018.

He was Attorney General from 15 July 2014 to 9 July 2018. He was elected the Conservative MP for Kenilworth and Southam in 2010.

Education
Jeremy studied at the Inns of Court School of Law and was called to the bar in 1996, specializing in criminal law (both prosecution and defense).

Career
He served as a member of the Justice Committee and founded the All-Party Parliamentary Group on Dementia in 2007. He was made an Opposition Whip in 2007 and became a Government Whip in 2010. He was appointed Parliamentary Under Secretary of State for Justice in 2012.

Secretary of State for Digital, Culture, Media and Sport
The Secretary of State has overall responsibility for strategy and policy across the Department for Culture, Media and Sport.
The department's main policy areas are:
• arts and culture
• broadcasting
• creative industries
• cultural property, heritage and the historic environment
• gambling and racing
• libraries
• media ownership and mergers
• museums and galleries
• the National Lottery
• sport
• telecommunications and online
• tourism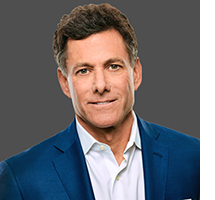 Strauss Zelnick
Take-Two Interactive Software
Strauss Zelnick, a partner in ZMC (Zelnick Media Capital) since 2001, is Chairman of Take-Two Interactive Software, one of the world's leading video game producers and distributers.

Prior to forming ZMC, Mr. Zelnick was President and Chief Executive Officer of BMG Entertainment, at that time one of the world's largest music and entertainment companies with more than 200 record labels and operations in 54 countries.

Before joining BMG Entertainment, Mr. Zelnick was President and Chief Executive Officer of Crystal Dynamics, a producer and distributor of interactive entertainment software. Prior to that, he spent four years as President and Chief Operating Officer of 20th Century Fox, where he managed all aspects of Fox Inc.'s worldwide motion picture production and distribution business.

Previously, Mr. Zelnick spent three years at Vestron Inc., two as the company's President and Chief Operating Officer. Mr. Zelnick also served as Vice President of International Television Sales at Columbia Pictures.

Mr. Zelnick holds a BA from Wesleyan University, as well as an MBA from Harvard Business School and a JD from Harvard Law School. He lives in New York with his wife, Wendy Belzberg, and has three children.