IC2013 NYC Partners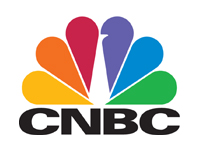 Julia Boorstin
Reporter
CNBC Media and Entertainment
Julia Boorstin joined CNBC in May 2006 as a general assignment reporter. Later that year, she became CNBC's media and entertainment reporter working from CNBC's Los Angeles Bureau. Boorstin covers media with a special focus on the intersection of media and technology. In addition, Boorstin reported a documentary on the future of television for the network, Stay Tuned… The Future of TV. Boorstin joined CNBC from Fortune Magazine, where she was a business writer and reporter since 2000, covering a wide range of stories on everything from media companies to retail and business trends. During her time at Fortune, Boorstin was also a contributor to "Street Life," a live market wrap-up segment on CNN Headline News. In 2003, 2004, and 2006, The Journalist and Financial Reporting Newsletter named Boorstin to the "TJFR 30 under 30" list of the most promising business journalists under thirty years old. Boorstin has also worked for the State Department's delegation to the Organization for Economic Co-operation and Development (OECD) and for vice president Gore's domestic policy office. She graduated with honors from Princeton University with a B.A. in history. She was also an editor of The Daily Princetonian. She invites followers on Twitter @jboorstin.
Andrew Ross Sorkin
Author; Coanchor,
Squawk Box, CNBC
Andrew Ross Sorkin is coanchor of Squawk Box, CNBC's signature morning program. Sorkin is also a financial columnist for The New York Times and the editor-at-large of DealBook, a news site he founded, published by the Times. Sorkin is also the author of the best-selling book, Too Big to Fail: The inside Story of How Wall Street and Washington Fought to Save the Financial System—and Themselves, which chronicles the events of the 2008 financial crisis. The book won the 2010 Gerald Loeb Award for Best Business Book, and was shortlisted for the 2010 Samuel Johnson Prize and the 2010 Financial Times Business Book of the Year Award. The book was adapted as a movie by HBO Films in 2011. Sorkin was a coproducer of the film, which was nominated for eleven Emmy Awards. Sorkin has also broken news on many major mergers and acquisitions, including Chase's acquisition of JPMorgan and Hewlett-Packard's acquisition of Compaq. He also led the Times's coverage of Vodafone's $183 billion hostile bid for Mannesmann, resulting in the world's largest takeover ever. He won a Gerald Loeb Award in 2004 for breaking the news of IBM's historic sale of its PC business to Lenovo, and Sorkin was a finalist in the commentary category for his "DealBook" column. He has won a Society of American Business Editors and Writers Award for breaking news in 2005 and again in 2006. In 2007, the World Economic Forum named him a Young Global Leader. In 2008 and 2009, Vanity Fair named him to its "Next Establishment" list. He was also named to the "Directorship 100," a list of the most influential people on the nation's board of directors. He is a term member of the Council on Foreign Relations. Follow Andrew Ross Sorkin on Twitter @andrewrsorkin.
---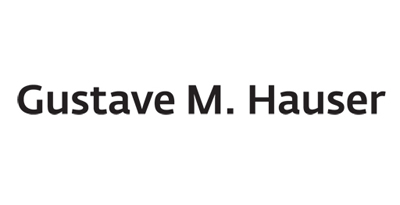 Gustave M. Hauser
Chairman and CEO
Hauser Communications
Gustave Hauser is chairman and chief executive officer of Hauser Communications, Inc., a private company which has been involved in cable television, international satellite, and other electronic communications. He is the founder and a director of the nonprofit Hauser Foundation, and, among many major philanthropic activities, established The Hauser Center for Nonprofit Organizations at Harvard University. He also serves as vice chair of The Paley Center for Media. A pioneer of the modern cable television industry, Hauser has been responsible for the development of many innovations, including the MTV Music Television network, Nickelodeon, The Movie Channel, pay-per-view, and other advanced interactive services. Hauser's sale of major cable television systems to Southwestern Bell Corporation (now AT&T) marked the entry of major telephone companies into the cable television industry. He was a founding investor and chairman of Orion Network Systems, a public company which owned and operated international communications satellites. Hauser was, from 1973 to 1983, chairman and chief executive officer of Warner Cable Communications, after which he formed his own company. Among his public service activities, Hauser was twice appointed by the President of the United States, and served for eight years, as director at large of the Overseas Private Investment Corporation. He holds law degrees from Harvard University, New York University, and the University of Paris, France.
---

Frank A. Bennack, Jr.

Executive Vice Chairman, Hearst Corporation
Chairman, The Paley Center for Media

Frank A. Bennack, Jr. is executive vice chairman of Hearst Corporation, one of the nation's largest private companies engaged in a broad range of publishing, broadcasting, cable networking, and diversified communications activities. He is also chairman of the Corporation's Executive Committee, a director of Hearst Corporation and a trustee of The Hearst Family Trust established under the will of William Randolph Hearst. In addition, he sits on a number of corporate committees and the Hearst Foundation Boards where he has served for more than twenty-five years. Bennack served as Hearst's CEO for more than twenty-eight years. He directed the company through an unprecedented period of growth from when he began his first tenure as CEO in 1979 through June 2013 when he stepped down—increasing revenues twelve times and growing earnings more than thirty times what they had been, through investments, acquisitions and startups. Today, Hearst is comprised of some 200 businesses and 20,000 employees. Under his leadership, the company launched three leading cable networks with ABC, A&E, HISTORY and Lifetime, and invested in the ESPN family of networks, now in 190 countries and territories. On Bennack's watch, Hearst has marched toward diversification and global expansion, including its nearly $1 billion acquisition in 2011 of Lagardère's 100 international titles outside of France, its purchase of healthcare information leader Milliman Care Guidelines LLC, its acquisition of a 50 percent interest in global ratings agency Fitch Group and its establishment of a joint venture with television producer Mark Burnett. Bennack was also instrumental in the decision to create what today is Hearst Television Inc., one of the nation's largest non-network owned television station groups, which operates twenty-nine television stations. During his tenure, Hearst has launched such magazines as Country Living, Food Network Magazine, HGTV Magazine, Marie Claire, and O, The Oprah Magazine. Prior to his first tenure as chief executive, Bennack served as executive vice president and chief operating officer of the Corporation and, prior to that, as vice president and general manager of the Hearst Newspaper Group. He also served in a variety of management posts, including a seven-year tenure (1967–74) as publisher and editor of the San Antonio Light. Bennack is a director of Polo Ralph Lauren Corporation. He is chairman of Hearst Magazines UK, a wholly owned subsidiary of Hearst Corporation. Bennack is also a governor and vice chairman of NewYork-Presbyterian Hospital and its Healthcare System, a managing director of the Metropolitan Opera of New York, chairman emeritis of Lincoln Center for the Performing Arts, and chairman of The Paley Center for Media (formerly The Museum of Television & Radio). He was the 1992–93 chairman of the Newspaper Association of America (formerly the American Newspaper Publishers Association). As a teenager, the San Antonio native was host of both television and radio programs. He eventually entered publishing in his hometown, and rose from classified advertising salesman to newspaper publisher by the age of thirty-four.
David Carey
President
Hearst Magazines
David Carey was named president of Hearst Magazines in June 2010. As one of the world's largest publishers of monthly magazines, Hearst Magazines has more than three hundred editions around the world, including twenty U.S. titles and twenty magazines in the United Kingdom, through its wholly owned subsidiary, Hearst Magazines UK. The company operates more than twenty-eight websites, fourteen mobile sites, a variety of digital applications, and the leading digital marketing services company iCrossing. Carey is also a senior vice president and director of Hearst Corporation. During his tenure at Hearst, Carey has been instrumental in many important initiatives, including the acquisition of more than one hundred magazines in fourteen countries from Lagardère SCA, which greatly expanded Hearst's footprint in both the U.S. and internationally; the development of HGTV Magazine in partnership with Scripps; the creation of the Hearst App Lab, a state-of-the-art media lab and interactive learning center in Hearst Tower; and the continued expansion of Hearst's leadership position in tablets and e-reading. Prior to joining Hearst, Carey was group president at Condé Nast, where he oversaw that company's media properties targeted to business and executive audiences. Carey's experience includes leading the print/digital startup of Portfolio and Portfolio.com; vice president and publisher of The New Yorker from 1998 to 2005, returning it to profitability after many years of losses; and relaunch publisher of House & Garden. He was the founding publisher of SmartMoney, a joint venture between Hearst and The Wall Street Journal, which reached profitability after two years and was named "Magazine of the Year" by Advertising Age. Carey started his career at Esquire, and then joined Hearst Magazines in a business development role and became marketing director for Cosmopolitan before the launch of SmartMoney in 1992. Among other honors, Carey was named industry "Publisher of the Year" by Adweek in 2005 and 2011, and was selected by Folio as a member of its "Dream Team" of publishing executives. He has also received the Hall of Achievement award from the American Advertising Federation. In 2010, Media Industry Newsletter inducted Carey into its industry Hall of Fame. Carey serves as a trustee of the Whitney Museum of American Art. He is a member of the Executive Committee of the Magazine Publishers of America and the CUNY Graduate School of Journalism Advisory Committee. Carey is a former director of the Harry Winston Diamond Corporation and a graduate of UCLA.
Steven R. Swartz
President and Chief Executive Officer
Hearst Corporation
Steven R. Swartz became president and chief executive officer of Hearst Corporation on June 1, 2013. Before his promotion to CEO, Swartz, a member of the Board of Directors for the Hearst Corporation and a trustee of The Hearst Family Trust, was president and chief operating officer of the corporation. From 2009 to 2011, Swartz was president of Hearst Newspapers, local digital marketing services, and directories and was executive vice president of the group from 2001 to 2008. Hearst Newspapers, with more than 4,700 employees across the nation, publishes fifteen daily papers and thirty-six weekly publications in Houston, San Francisco, San Antonio, Albany, and many more. Hearst Newspapers also operates digital marketing services and directories under the LocalEdge brand. Before joining Hearst in 2001, Swartz was president and chief executive of SmartMoney, the magazine, website, and custom publishing business launched by Hearst and News Corporations' Dow Jones unit. Prior to becoming CEO in 1995, Swartz had been the magazine's founding editor since 1991. Under his leadership, SmartMoney magazine won two National Magazine Awards and was Advertising Age's Magazine of the Year. Swartz began his journalism career as a reporter with The Wall Street Journal in 1984, after graduating from Harvard. He served as an editor on the Journal's Page One staff from 1989 to 1991. Swartz is a member of the ESPN board of directors and is a director for the Associated Press. He is also a member of the board of visitors of the Columbia University Graduate School of Journalism, a member of the board of directors for Lincoln Center for the Performing Arts and chairman of the Lincoln Center Corporate Fund.

Philip R. Wiser
Chief Technology Officer
Hearst Corporation
Philip R. Wiser is the chief technology officer for Hearst Corporation and is known as a key pioneer in the creation of the online-digital-music industry and the emerging over-the-top TV market. As the CTO at Hearst Corporation, one of the world's largest private diversified media and information companies, Wiser leads Hearst's technology and digital product strategies that address the rapidly changing consumer and media landscape. Prior to Hearst, Wiser was chairman and president of Sezmi Corporation, an industry-changing technology company in global internet television market that he cofounded in 2006. From 2004 to 2006, Wiser was CTO at Sony Corporation of America. He also formed the Digital Business Group at Sony Music, while serving as its CTO and SVP from 2001 to 2004, overseeing all technology strategy and digital businesses. While at Sony, Wiser was responsible for spearheading the creation and growth of a billion dollar digital-media businesses by maximizing the combined benefit of technology and content for the company including music, books, movies, and games. He built the first online music distribution platform as a founder of Liquid Audio, where he served as CTO and a director for its board from 1996 to 2001. Wiser's passion is applying technology to enable content creators to reach their audience in new ways, while always delivering an improved user experience for consumers. Wiser holds a master's in electrical engineering from Stanford University, and a bachelor's degree from the University of Maryland, College Park, in the same field, graduating summa cum laude.
---

The 2013 Global Industry Overview
Adam Bird
Director, Munich
McKinsey & Company
Adam Bird is a director in McKinsey & Company's Munich office and the coleader of the Global Media and Entertainment practice. He also leads the EMEA Digital Marketing practice. Bird advises the top management of the leading media, entertainment, leisure, and consumer goods companies on their most critical business issues. His twenty-two years of client work has spanned all major media, entertainment and information segments, including: broadcasting, consumer publishing, gaming, internet, professional publishing, filmed entertainment, cable and satellite distribution, music, video games, and sports. He often speaks on media topics at conferences and has been cited in leading publications, including The Economist, The New York Times, The Wall Street Journal, International Herald Tribune, The Financial Times, Time, and BusinessWeek. He is a Young Global Leader with the World Economic Forum, a member of the International Council of The Paley Center for Media and vice chairman of the board of the Munich International School. Prior to McKinsey, Bird was a senior partner with Booz Allen Hamilton (now Booz + Co.) and the managing director of their Global Consumer and Entertainment practice, as well as a member of their board of directors.
Jonathan Dunn
Partner, Media and Entertainment Practice
McKinsey & Company
Jonathan Dunn is a partner in McKinsey & Company's Media and Entertainment Practice. He focuses on strategy and operations for filmed entertainment companies: producers, broadcasters, distributors, and investors. Jonathan leads McKinsey's work in digital video. Prior to McKinsey, Jonathan worked in intellectual property law in Paris and Los Angeles. He was also employed by investment firms specializing in filmed entertainment. He holds a JD from the UCLA School of Law and a BA from Stanford. He is admitted to practice law in the state of New York.
Geoffrey Sands
Director, Head of Global Media, Entertainment and Information Practice, North America
McKinsey & Company
Geoffrey Sands is a director of McKinsey & Company and heads its Global Media, Entertainment and Information Practice in North America. He advises senior executives on a wide range of strategic and operational issues. Geoff is a trustee of the Paley Center. He also serves on the board of directors of the Sundance Institute and Thirteen/WNET and is chairman of the board of The Public Broadcasting Service (PBS). Since 2004, he has been the industry advisor to the World Economic Forum's Media & Entertainment Governors' Meetings.
---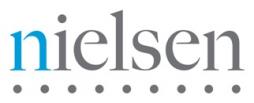 Sean Casey
Senior Vice President, Product
Nielsen SocialGuide
As senior vice president of product at Nielsen SocialGuide, Sean Casey brings more than a decade of experience developing digital products, applications, and television programming. Casey founded SocialGuide in early 2011, prior to which he was SVP of digital products for KIDZBOP.com. He launched his first start-up in 2004, a web-based production system called UTVPS that helps manage, track, and account for licensed media in TV programming. Casey's television experience extends to the production of numerous series for VH1 and serving as producer/writer for The iPod Revolution (2006) a documentary for Discovery. He also served as VP for interactive products at iVillage from 1997 to 2002, pioneering applications that have driven hundreds of millions of visits for the brand.
Steve Hasker
President, Global Product Leadership
Nielsen
Steve Hasker is president, global product leadership, and is responsible for Nielsen's product portfolio across Watch and Buy. Prior to this role, he served as president, global media products and advertiser solutions, where he led Nielsen's TV and digital audience measurement, advertising effectiveness and social media solutions. Hasker joined Nielsen in 2009 from McKinsey & Company, where he was a partner in McKinsey's Global Media, Entertainment and Information practice. In this role, Hasker was responsible for serving clients on issues of strategy, growth, innovation in television, syndicated information, filmed entertainment, sports, and digital advertising. Hasker lectures regularly at Columbia University and his research into the influence of social networks on consumer behavior in media has been published in the Harvard Business Review. His writings on digital and online business models and marketing have been featured in the McKinsey Quarterly. Additionally, Hasker is a board member of the International Radio and Television Society, and the Center for Communications and a member of the Australian Institute of Chartered Accountants. He holds an undergraduate economics degree from the University of Melbourne and has an MBA and a master's in international affairs both with honors from Columbia University.
Andrew Somosi
CEO
Nielsen SocialGuide
Andrew brings more than a decade of experience in entrepreneurial business-building, sales and marketing effectiveness, applied predictive analytics, and management consulting to Nielsen SocialGuide. Prior to joining the Nielsen family in 2012, Andrew led Marketing and Business Development at Lattice Engines, a leader in Big Data software solutions for B2B sales. A founding member of the management team, Andrew helped build Lattice Engines from a start-up into one of the fastest-growing and innovative technology companies. Responsible for brand strategy, demand generation, partnerships and communication, Andrew advanced Lattice Engines' vision for defining how customers can harness the power of data and predictive analytics to boost sales productivity. Prior to Lattice Engines, Andrew was an associate principal at McKinsey & Company, advising global clients in media, financial services, and private equity on significant strategic, transactional and operational issues. He gained a global perspective working in McKinsey's New York, Paris, and Prague offices, where he developed a strong track record of creative problem-solving, multi-project management and people leadership. In addition to his management consulting experience, Andrew developed e-commerce and ad-driven businesses at LexisNexis. Andrew has a BA in Economics and Political Science from Columbia University and an MBA from The Wharton School.
---

Christopher Brearton
Partner
O'Melveny & Myers LLP
Christopher Brearton is the managing partner of O'Melveny's Century City office and a member of the entertainment, sports and media practice. He primarily advises motion picture studios, independent producers, financial institutions and investment funds, television networks, and sports organizations. He has counseled clients in transactions ranging from the creation of strategic alliances, complex commercial licensing arrangements, project financing, and industry-specific mergers and acquisitions. Prior to joining O'Melveny, Brearton spent several years as a Certified Public Accountant (CPA) with KPMG in Los Angeles. Brearton has been recognized as a leading lawyer in both the entertainment and sports fields. He was named to the Sports Business Journals annual "Forty Under 40" list of the most promising young executives in the sports business. He was also featured in Variety's annual "Dealmakers Impact Report" on influential individuals in the entertainment business. Brearton was recently profiled as one of the top forty entertainment lawyers as part of the Los Angeles Business Journal's "Who's Who in L.A. Law" special report. He was also named a leading lawyer by Chambers in Media and Entertainment Transactional Law and named a Legal500 recommended lawyer in the categories of Media, Technology, Telecoms, and Film, Music & Television.
Joseph Calabrese
Partner
O'Melveny & Myers LLP
Joseph Calabrese is a partner in O'Melveny & Myers' Century City office, chair of the firm's Southern California Transaction Practice, and chair of its Entertainment, Sports and Media Practice—which Chambers has awarded its prestigious "Award of Excellence" in Media and Entertainment for an unprecedented three out of the last four years. A trusted business counselor, advisor, and strategist, Calabrese represents leaders in the entertainment, sports, and media industries, including Legendary Pictures, the Hollywood Foreign Press Association, and the International Olympic Committee, in all aspects of their business. Calabrese regularly provides advice to American companies doing business overseas, and to global media companies seeking to establish or expand their presence in the United States. Calabrese is regularly recognized by leading publications, including The Hollywood Reporter, Chambers, Legal 500, the Los Angeles Business Journal, Variety, and Best Lawyers, as "simply one of the best" and most "influential" and "creative" entertainment lawyers in the industry. The Century City Bar Association selected him as the 2009 Entertainment Lawyer of the Year. Calabrese is actively involved in a number of professional, civic, and philanthropic organizations, including serving as the immediate past chair and as a current member of the executive committee of the Constitutional Rights Foundation. He is a member of the Cornell Law School Advisory Council and is an arbitrator for the Independent Film & Television Alliance.
Matthew Erramouspe
Partner
O'Melveny & Myers
Matthew Erramouspe is a partner in O'Melveny's Century City office and a member of the entertainment, sports, and media practice. He advises clients in all business and legal aspects related to the financing, production, distribution, and other financial and administrative subsidizing of content and live events. Erramouspe's practice focuses on structuring strategic investments, financing, and cofinancing arrangements, as well as negotiating strategic production and distribution arrangements in the United States and abroad. He also advises clients on strategic acquisitions and sales of entertainment and media companies and assets. Erramouspe represents motion picture studios, production companies, distributors, investors, sponsors, investment banks, private equity funds, and hedge funds. Some of his clients include Elliott Management, The Weinstein Company, and Seacrest Global Group. He has spoken at a several conferences and has been named by Variety as a top "Dealmaker." He also serves on Law360's media and entertainment editorial advisory board. Erramouspe graduated from University of California at Los Angeles, where he served as the editor for the UCLA Law Review in 1996.
Robert Haymer
Partner
O'Melveny & Myers LLP
Robert Haymer is a partner in O'Melveny's Century City office and a member of the Entertainment, Sports and Media Practice. He has a broad range of experience in mergers and acquisitions, securities law matters, and partnerships, joint ventures, and strategic alliances, both for large public companies and middle market and entrepreneurial clients in entertainment as well as other industries.
---