Presented with The International Documentary Association and The Independent Filmmaker Project
Doc U: Global Impact – Docs as Tools of Change
Friday, January 11, 2013
6:30 pm
New York
Special support provided by The Academy of Motion Picture Arts and Sciences.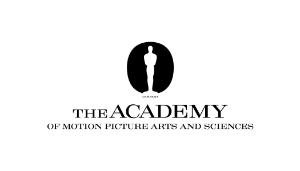 Documentary film has long been recognized as a powerful agent for finding common ground across cultures, through our shared human experiences. In fact, the motion picture service was one of the integral components of the United States Information Agency (which later merged into the State Department) when it was formed in 1953. Documentaries allow us to experience on a first person level the reality of people who are separated from us geographically, politically, or culturally. Documentaries show us the world through the people who live in it, and create a powerful "way in" to global challenges, through the very personal stories of those that are immediately impacted by them.

The U.S. State Department continues to recognize the power of documentaries as a diplomatic tool, through the American Film Showcase, which sends delegations of U.S. filmmakers to foreign communities to conduct workshops on developing documentaries, so new stories can be be shared. IFP (The Independent Filmmaker Project), in partnership with The United Nations' Department of Public Information through its ENVISION program, seeks to synergize the efforts of NGOs, diplomatic efforts, and filmmakers to utilize documentary film as social change and outreach agents. What kinds of docs are considered for these programs? What reactions and impact have these outreach efforts had? How do the stories in social action documentaries impact the organizations and programs they are illustrating? Join moderator Milton Tabbot (IFP) for a discussion with Rachel Gandin Mark (Program Administrator for the American Film Showcase at USC's School of Cinematic Arts), Carlos Islam (United Nations Creative Community Outreach Initiative), Anne Makepeace (writer, producer, and director), and Stacy White (Foreign Service Officer, Cultural Programs Division, U.S. Department of State), and learn how docs serve as delegates in the global community.

RSVPs for this event are now closed.
---
Doc U is the International Documentary Association's series of educational seminars and workshops for aspiring and experienced documentary filmmakers. Taught by artists and industry experts, participants receive vital training and insight on various topics including: fundraising, distribution, licensing, marketing, and business tactics.
For more information on IDA's Doc U: documentary.org/doc-u


Special support provided by:
Los Angeles County Arts Commission
Hollywood Foreign Press Association
T3Media
IMAX
Brooks Institute
Department of Cultural Affairs, Los Angeles
Axis Pro
Indie Printing
Members and Supporters of IDA

Milton Tabbot, Moderator
Milton Tabbot is Senior Director of Programming at IFP in New York, supervising all documentary programs and IFP's fiscal sponsorship program. His documentary program management includes the Spotlight on Documentaries section of the Project Forum of IFP's annual Independent Film Week, including overall responsibility for the annual documentary project selection; the ENVISION: Addressing Global Issues through Documentaries conference, and management of the documentary edition of IFP's Independent Filmmaker Labs for first-time feature directors. He has been with IFP since 1996 and served as Director of the IFP Film Market from 1999 through 2001. At IFP he previously managed the Anthony Radziwill Documentary Fund, which provided seed grants for new documentary features, including such documentaries as Marco Williams' BANISHED; Judith Helfand's Cooked; Annie Sundberg's and Ricki Stern's The Trials of Darryl Hunt; Lourdes Portillo's Al Más Allá, and Sam Green's Utopia in Four Movements and The Universal Language.
Rachel Gandin Mark
Rachel Gandin Mark is Program Administrator for the American Film Showcase at USC's School of Cinematic Arts. She manages the day-to-day of the grant and traveled to South Africa, Burundi, Russia, Bosnia & Herzegovina, Japan, and Angola in 2012. Rachel produced Disney's first Arabic-language feature, The United, to be released in 2013, served as Creative Consultant for the Sundance Institute's Screenwriters Lab in Jordan, and founded the Arab Film Festival in Los Angeles. She received an M.A. in Arabic from Georgetown's School of Foreign Service, a B.A. in International Development from UCLA, and lived in Cairo for many years.
Carlos Islam
Carlos Islam, a national of the United Kingdom, is part of a small team within the United Nations working on the Secretary-General's Creative Community Outreach Initiative (CCOI) and the Messengers of Peace and Goodwill Ambassadors Programmes. In addition to coordinating the efforts of UN-related celebrity advocates, he liaises with film and television productions to facilitate on location shoots, provide access to UN experts and archival material, offer script-related advice, and help with brand-related and legal issues. On joining the United Nations in 2004, he was responsible for running the English Language communications programme for diplomats and staff at Headquarters in New York before moving to the UN Department of Public of Information. Carlos graduated from Sheffield University in the UK, where he earned a Masters degree in International Studies, and completed post-graduate training in Journalism in Belfast, Northern Ireland.
Anne Makepeace
Anne Makepeace has been a writer, producer, and director of award-winning independent films for more than twenty-five years. Her films have aired internationally on the BBC, Channel Four, ZDF, ARTE, NHK, ABC Australia, France 5, CBC, Thames Television et al, and in the United States on HBO and many PBS series, including three films on POV, three on American Masters, two on American Experience and one on American Playhouse. She has won numerous awards, including a National Primetime Emmy for Robert Capa: In Love and War, and many others.
Stacy White
Stacy White is a Foreign Service Officer, Cultural Programs Division of the Bureau of Educational and Cultural Affairs (ECA), U.S. Department of State.