Paley Education Department
The Paley Center's Education Department uses the Paley Archive in partnership with schools and other educational institutions to explore important themes and issues that have shaped contemporary history, as well as to develop and refine our audience's critical thinking and viewing skills.
Resources for @Home Learning
Paley Education & Media Resource Guide
Consuming media with your kids is a perfect jumping-off point to making media literacy a part of your everyday lives.
Sign up for our biweekly Paley Education & Media Resource Guide, which is filled with recommendations, best practices, and resources for teachers and parents. ​Also, it offers "What We're Watching," two specific programs to watch based on age range, with related discussion questions and online activities for parents to engage their children.
You can enjoy a wealth of activities and programs to watch by looking at our past guides.
Thank you
Funding for the Education Program has been generously provided by an endowment from:

William Randolph Hearst Foundation

Leo J. Hindery, Jr.

For additional support, the Paley Center wishes to thank:
The JMCMRJ Foundation
Dick Wolf
Joan Ganz Cooney
Pinkerton Foundation
Seth Sprague Educational and Charitable Foundation
Con Edison
Select Equity Group Foundation
Michael Tuch Foundation
The Laura B. Vogler Foundation, Inc.
William E. Weiss Foundation

The Education Program is supported, in part, by public funds from the National Endowment for the Arts and the New York City Department of Cultural Affairs, in partnership with the City Council.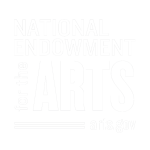 Learn about the Paley Center's Class Programs