The Paley Center for Media in New York
Interactive Academy Award Viewing Party
Mar 7, 2010
7:00 PM ET
New York
Presented with THINKSOCIAL
Don't stay home this weekend! Come watch the 82nd Annual Academy Awards with film fans, tv buffs, and self-styled fashion police at the Paley Center.
* Food and drinks!
* Bring your laptop to blog the event
* Watch on a theater screen with a LIVE twitter feed
* Oscar trivia during commercials
* Predict winners for a shot at prizes
* Screening of historic Academy Awards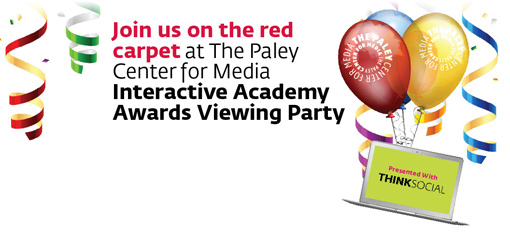 Many thanks to Ruder Finn for their generous beverage donations.