Photo and Video Gallery
Rolling Stones: 50
Nov 9, 2012 – Feb 3, 2013
12:00 AM
New York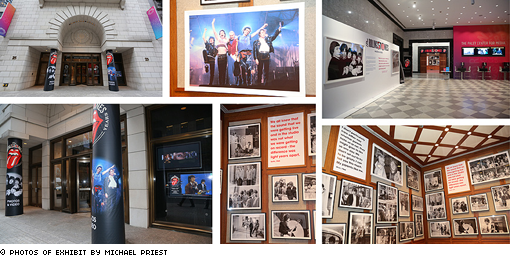 EXTENDED to Sunday, February 3, 2013
25 West 52 Street, NYC
Wednesdays to Sundays only.
Noon to 6:00 pm
(Thursdays until 8:00 pm)
FREE for Paley Center Members; you and a guest may see the gallery at any time -OR- you may reserve 2 tickets in advance.

Included with general admission at the door:
Adults: $10; Students/Senior Citizens: $8; Children (under 14): $5

Not yet a Paley Center Member? Join us now in order to reserve your 2 free tickets in advance.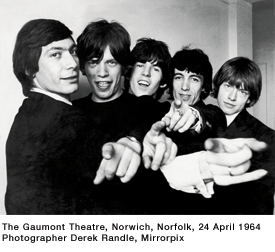 The Paley Center for Media is thrilled to be part of the fiftieth milestone celebration of The Rolling Stones, who on July 12, 1962, went on stage for the first time at the Marquee Club in London's Oxford Street and changed music history.

This gallery exhibit—first seen at Somerset House, London, and never before exhibited in the U.S.—includes seventy rare prints including reportage, live concert and studio sessions, and outtakes, giving us an unmatched, front-row look at every period of the band's history.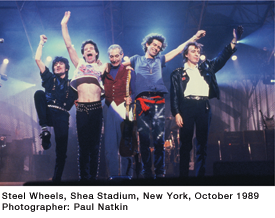 To complement the photography exhibition, the Paley Center has curated a video compilation from its wide-ranging music collection, highlighting the Stones's most impressive appearances over five decades.

Television was essential in galvanizing the legions of the Rolling Stones fans. Because the group is much more than their dynamic music, it was the image of their iconoclastic sensibility and defiant attitude that rocked the first generation of fans and continues to speak to multigenerations since.

Merchandise for this exhibit will be available for purchase at the Paley Center Gift Shop and at rollingstones.com.
This exhibit is made possible by Bravado International Group
Paley Center Highlight Video in the Gallery
The Hollywood Palace
"I Just Want to Make Love to You"
June 1964
TAMI Show
"It's All Over Now"
December 1964
The Ed Sullivan Show
"19th Nervous Breakdown"
February 1966
The Ed Sullivan Show
"Let's Spend the Night Together"
January 1967
Rock and Roll Circus
"Jumpin' Jack Flash"
December 1968
The Ed Sullivan Show
"Honky Tonk Women"
November 1969
Saturday Night Live
"Shattered"
October 1978
Music Video for "Harlem Shuffle"
1986
Bridges to Babylon
"Brown Sugar"
1998
Super Bowl XL
"Start Me Up"
"(I Can't Get No) Satisfaction"
2006
Paley Center Members can reserve 2 FREE tickets in advance.
Not yet a Paley Center Member? Join us now in order to reserve your 2 free tickets for this limited-run exhibit, plus advance, discounted sales for our InsideMedia public programs, Members-Only events, unlimited admission to the Paley Center Media Collection, and much more.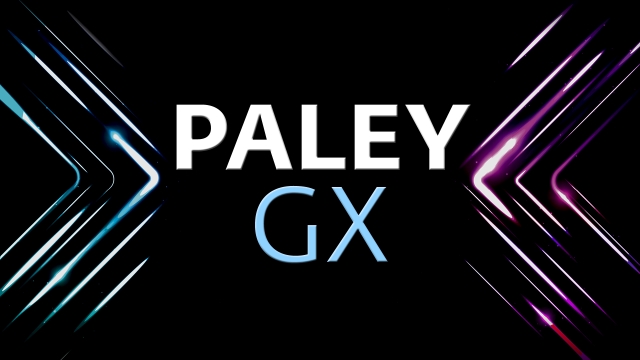 The Ultimate Family-Friendly Gaming Experience
Ongoing in New York—Open to the Public: All Are Welcome!

PaleyGX Birthday Parties —Host your private birthday party in the PaleyGX Studio in New York
PaleyGX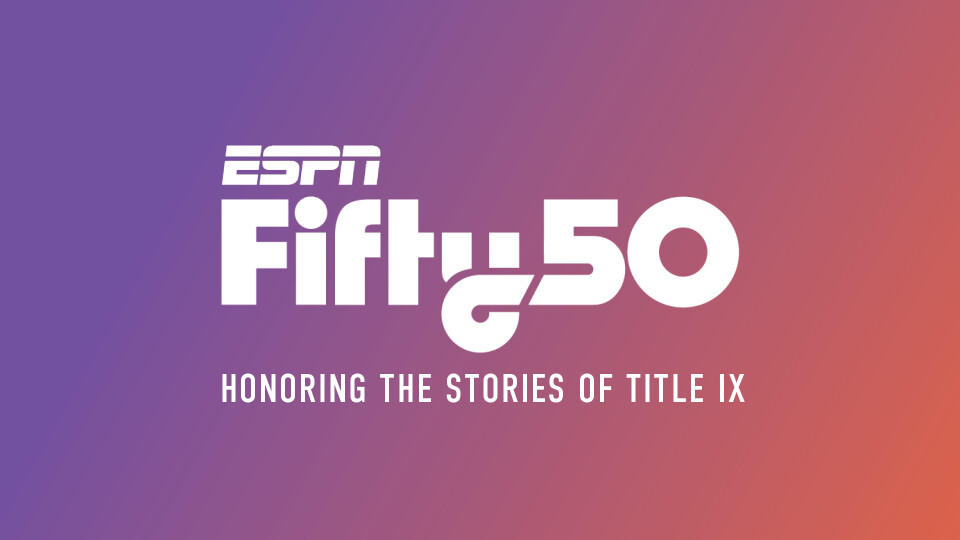 Exhibit and Screenings
Wednesday, June 1, 2022 – Sunday, July 10, 2022 in New York
ESPN Presents Fifty/50:  Honoring the Stories of Title IX