In Association with the International Documentary Association (IDA)
DocuDay New York 2012
Feb 25 – 26, 2012
12:00 AM
New York
FREE for Paley Center Members and IDA Members.
Included with admission for the general public.
The Paley Center and the International Documentary Association (IDA) are pleased to screen the documentaries, features and short subjects, which are nominated for the 84th Annual Academy Awards. These weekend screenings give the Paley Center and IDA members a unique chance to see the documentary films before the Oscar telecast on Sunday evening, February 26. Unfortunately we will not be able to screen the feature Pina since we do not have the capability of 3D projection. We thank the nominated filmmakers for making their programs available to us.
Attend a Special Panel with Oscar-Nominated Directors on Feb. 16: Meet the Filmmakers Nominated for the Academy Award, Documentary Short
---

Saturday, February 25
FEATURES
12:05 pm
Paradise Lost 3: Purgatory
Joe Berlinger and Bruce Sinofsky
This documentary chronicles the eighteen-year odyssey of Damien Echols, Jason Baldwin, and Jessie Misskelley, three teens incarcerated for a horrifying crime they maintain they did not commit. In the latest installment of the acclaimed documentary film series about the "West Memphis Three," facts are reexamined, new evidence is revealed, and new suspects are scrutinized. This film is a riveting look at American justice and a celebration of the power of cinema to affect social change (121 minutes)
2:15 pm
Undefeated
T J Martin, Dan Lindsay, and Rich Middlemas
Set in the inner-city of Memphis, Undefeated chronicles the Manassas Tigers' 2009 football season, on and off-the-field, as they strive to win the first playoff game in the high school's 110-year history. A coming-of-age documentary film, Undefeated provides audiences an intimate view of an underprivileged group of teens and their inspirational coach, as they attempt to make history. (110 minutes)
4:15 pm
If a Tree Falls: A Story of the Earth Liberation Front
Marshall Curry and Sam Cullman
This documentary is the remarkable story of the group's rise and fall, told through the transformation and radicalization of one of its members, Daniel McGowan. Part coming-of-age tale, part cops-and-robbers thriller, the film interweaves a chronicle of McGowan facing life in prison with a dramatic investigation of the events that led to his involvement with the ELF. Using never-before-seen archival footage and intimate interviews—with cell members and with the prosecutor and detective who were chasing them—this film asks hard questions about environmentalism, activism, and the way we define terrorism. (85 minutes)
5:45 pm
Hell and Back Again
Danfung Dennis and Mike Lerner
From his embed with US Marines Echo Company in Afghanistan, photojournalist and filmmaker Dennis reveals the devastating impact a Taliban machine-gun bullet has on the life of 25-year-old Sergeant Nathan Harris. The film seamlessly transitions from stunning war reportage to an intimate, visceral portrait of one man's personal struggle at home in North Carolina, where Harris confronts the physical and emotional difficulties of re-adjusting to civilian life with the love and support of his wife, Ashley. Masterfully contrasting the intensity of the frontline with the unsettling normalcy of home, Hell and Back Again lays bare the true cost of war. (89 minutes)
---
Sunday, February 26
SHORT SUBJECTS

12:05 pm
The Barber of Birmingham: Foot Soldier of the Civil Rights Movement
Robin Fryday and Gail Dolgin
Mr. James Armstrong is a rank-and-file "Foot Soldier" and proud proprietor of Armstrong's Barbershop, a cultural and political hub in Birmingham, Alabama, since 1955. Eight-five years-young, he fought for the right to vote while carrying the American flag in the 1965 Bloody Sunday march from Selma to Montgomery. He was the first to integrate his children in the all-white Graymont Elementary School. On the eve of the election of the first African-American president, Mr. Armstrong, the barber of Birmingham, sees his unimaginable dream come true. (26 minutes)
Barber of Birmingham - Trailer from jacob steingroot on Vimeo.
12:45 pm
God Is the Bigger Elvis
Rebecca Cammisa and Julie Anderson
This documentary examines the life of actress Dolores Hart, best known for her roles opposite Elvis Presley and the teen romance Where the Boys Are, who decided to leave Hollywood and become a Benedictine nun in 1963. (37 minutes)
There's no trailer available for God Is the Bigger Elvis.
1:15 pm
Incident in New Baghdad
James Spione
This provocative documentary examines one of the most notorious incidents of the Iraq War-the July 2007 slayings of two Reuters journalists and a number of other unarmed civilians by U.S. attack helicopters. It is recounted in the powerful testimony of an American infantryman whose life was profoundly changed by his experiences on the scene. (22 minutes)
1:45 pm
Saving Face
Daniel Junge and Sharmeen Obaid-Chinoy
Every year hundreds of people, mostly women, are attacked with acid in Pakistan. This film follows several of these survivors, their fight for justice, and a London-based reconstructive surgeon who has returned to his homeland of Pakistan to help them restore their faces and their lives. (40 minutes)
2:30 pm
The Tsunami and the Cherry Blossom
Lucy Walker and Kira Carstensen
Survivors in the area hardest hit by Japan's recent tsunami find the courage to revive and rebuild as cherry blossom season begins. This film is a visual poem about the ephemeral nature of life and the healing process of Japan's most beloved flower. (39 minutes)

Screenings subject to change.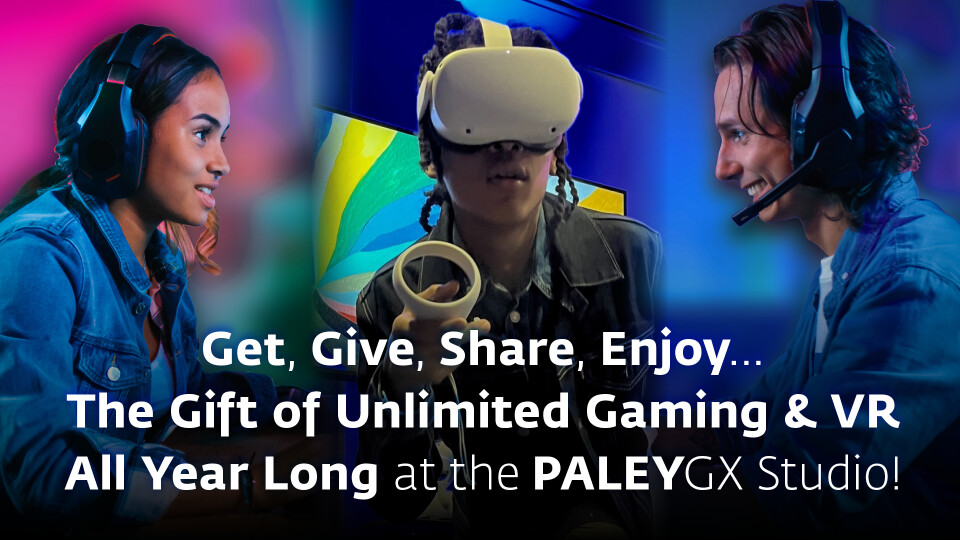 Open to the Public: All Are Welcome!
The Ultimate Family-Friendly Gaming & VR Experience in New York

PaleyGX Birthday Parties—Host your private birthday party in the PaleyGX Studio in New York
PaleyGX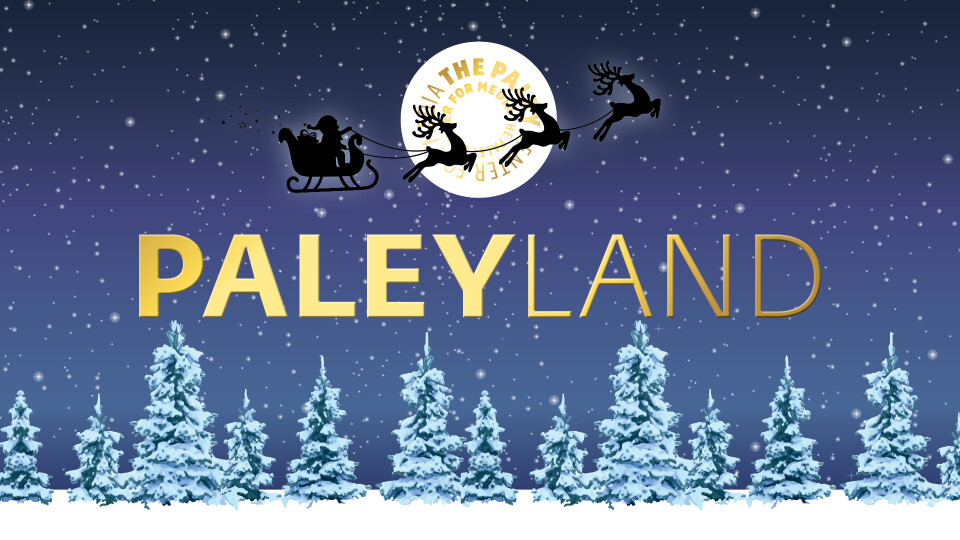 Paley Exhibit & Screenings
November 19, 2022 – January 8, 2023 in New York
Mark your calendars for our annual classic holiday extravaganza! You can experience PaleyLand as a Member for VIP Access.
PaleyLand 2022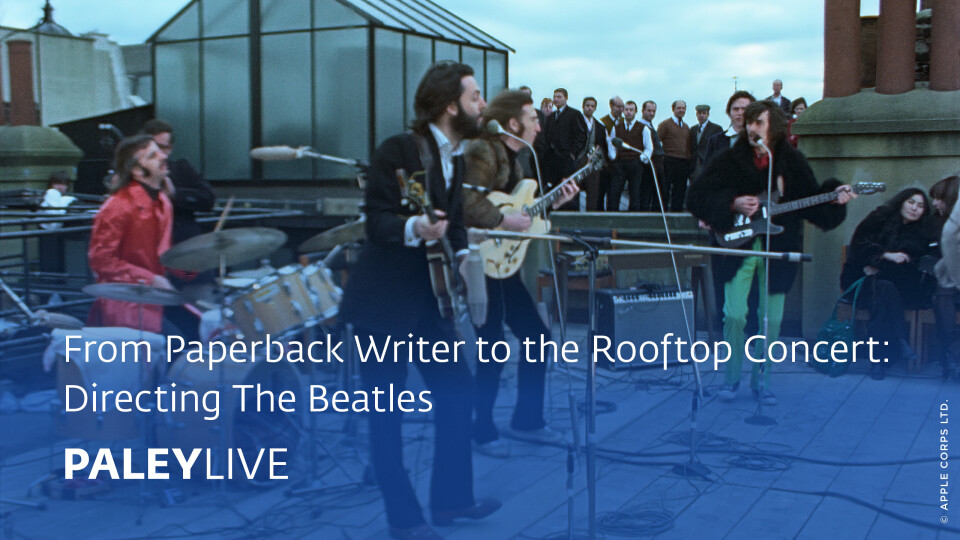 PaleyLive
Wednesday, December 7, 2022
6:30 pm
The Paley Museum, 25 West 52 Street, NYC
From Paperback Writer to the Rooftop Concert: Directing The Beatles