She's Making Media: Kerry Washington
Oct 2, 2013
1:00 PM ET
New York
The Paley Center welcomes actress Kerry Washington for an in-depth discussion of her career. Washington has received rave reviews for her work in films including Ray, The Last King of Scotland, and Django Unchained, and she currently rivets the attention of legions of obsessed fans of her addictive hit series Scandal, playing complicated crisis manager Olivia Pope. Scandal boasts the first lead performance in an American network drama series by an African-American woman since 1974, and Washington's work in that series has been recognized by the NAACP and the Primetime Emmy Awards.
To attend a private reception with Kerry Washington, join at the Patron level. Email chris@paleycenter.org.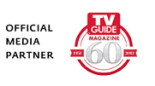 She's Making Media presents conversations with Pat Mitchell for an upcoming season of At the Paley Center TV series, which is underwritten by The Rosalind P. Walter Foundation.
This program is part of Women@Paley, an initiative made possible by



Photo: Nino Munoz
In Person
Kerry Washington
Moderator: Pat Mitchell, President/CEO, The Paley Center for Media
Get the Paley App to stay connected to all things Paley.