Paley Presents
Screenings: Musicals on Television
Jul 13 – 14, 2013
2:00 PM ET
New York
As part of the New York Musical Theatre Festival, the Paley Center pays tribute to Broadway composer and lyricist Richard Adler (1921–2012, best known for The Pajama Game and Damn Yankees) and offers screenings from our collection of a lavish 1968 television special of Kiss Me, Kate with Robert Goulet and the 1955 TV musical Our Town, with Frank Sinatra as the Stage Manager and Paul Newman and Eva Marie Saint as George and Emily.
FREE for Paley Center Members
Included with general admission
Become a Member! Join us online or contact Membership at 212.621.6780.
---

Tribute to Richard Adler Screenings
Saturday, July 13, 2013
2:00 pm
Sheaffer's Showcase: Little Women (1958)
A television musical based on the classic novel, with original songs by Richard Adler. With Jeannie Carson, Florence Henderson, Zina Bethune, Margaret O'Brien, Bill Hayes, Roland Winters, Joel Grey, and Risë Stevens. Directed by William Corrigan, with musical numbers staged by John Butler. Songs include "Love I Mean," "My Little Women," "Dance, Why Not?" and "The Four of Us." (CBS; 60 minutes; b&w)
3:00 pm
North Carolina People: Richard Adler (1992)
Richard Adler is interviewed about his life and career by University of North Carolina President William Friday. (North Carolina Public Television; 25 minutes; color)
3:30 pm
General Electric Theater: Damn Yankees (1967)
This television adaptation of the Tony-winning 1955 Broadway hit with songs by Richard Adler and Jerry Ross puts a Pop Art­–inspired spin on the material. With Phil Silvers, Lee Remick, Jerry Lanning, Jim Backus, Fran Allison, Ray Middleton, Linda Lavin, and Bob Dishy. Directed by Kirk Browning, with choreography by Ernie Flatt. (NBC; 120 minutes; color)
---
Screenings
Sunday, July 14, 2013
2:00 pm
Armstrong Circle Theatre: Kiss Me, Kate (1968)
This adaptation of the Cole Porter classic—the final of four lavish Armstrong Circle Theater musical theater offerings (produced by Norman Rosemont and Robert Goulet)—stars Robert Goulet and Carol Lawrence, and features Jessica Walter, Michael Callan, Russell Nype, Jules Munshin, Marty Ingels, and Bob David Doyle. Directed by Paul Bogart and choreographed by Lee Theodore. (ABC; 90 minutes; color)
3:30 pm
Producers' Showcase: Our Town (1955)
Jimmy Van Heusen and Sammy Cahn wrote the songs for this adaptation (book by David Shaw) of Thornton Wilder's landmark play, first produced on Broadway seventy-five years ago. Starring Frank Sinatra, Eva Marie Saint, and Paul Newman; with Paul Hartman, Peg Hillias, Ernest Truex, Sylvia Field, and Shelley Fabares. Directed by Delbert Mann, with choreography by Valerie Bettis. Songs include "Love and Marriage" and "Look to Your Heart." (NBC; 80 minutes; b&w)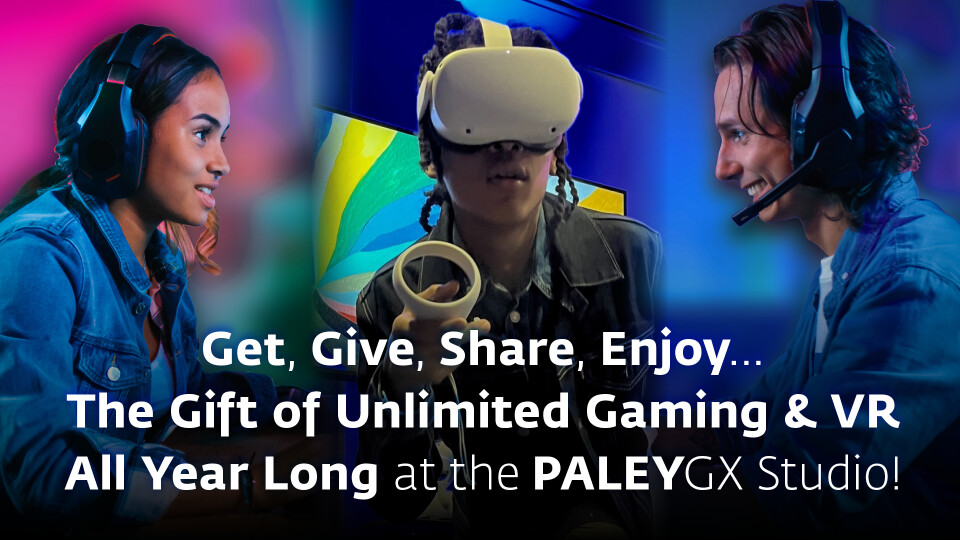 Open to the Public: All Are Welcome!
The Ultimate Family-Friendly Gaming & VR Experience in New York

PaleyGX Birthday Parties—Host your private birthday party in the PaleyGX Studio in New York
PaleyGX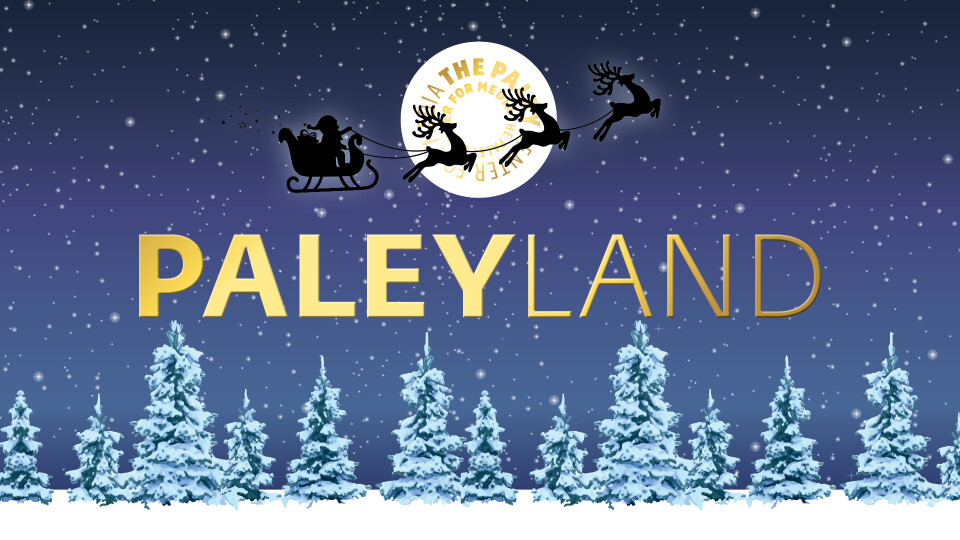 Paley Exhibit & Screenings
November 19, 2022 – January 8, 2023 in New York
Mark your calendars for our annual classic holiday extravaganza! You can experience PaleyLand as a Member for VIP Access.
PaleyLand 2022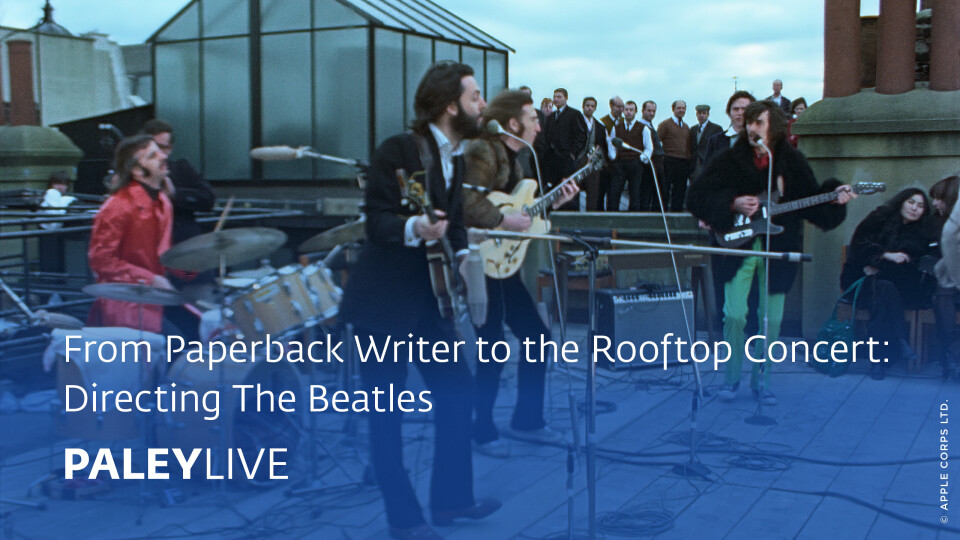 PaleyLive
Wednesday, December 7, 2022
6:30 pm
The Paley Museum, 25 West 52 Street, NYC
From Paperback Writer to the Rooftop Concert: Directing The Beatles