Paley Presents Screenings
Batman at 75: Screenings from the Paley Center Collection
May 3 – Jun 1, 2014
12:30 PM
Even your grandmother could name Batman's sidekick or home base (or maybe both). The Dark Knight is arguably the world's most popular superhero and one of the most iconic and influential fictional characters of all time. Celebrate the seventy-fifth anniversary of his first appearance, in Detective Comics #27 (May 1939) every weekend in May at the Paley Center with a wide variety of Bat-entertainment, from the cheesy propaganda of the 1943 movie serial up to today's critically acclaimed DC Universe Animated Original Movies, including Justice League: Doom and LEGO Batman: The Movie - DC Super Heroes Unite.
TICKET INFO
FREE for Paley Center Members
Included with general admission (Visit New York; Visit Los Angeles)
No advance ticketing; purchase at the door.
Become a Member! Join us online or contact Membership at 212.621.6780 or 310.786.1066.
---

Saturday & Sundays
May 3 & 4
May 10 & 11 LA only (Paley Center in NY is closed all day May 10 & 11)
May 18 New York only
12:30 pm
Batman (Chapters 1 & 2 of 15-part serial)
Batman first appeared on-screen in this rarely seen 1943 movie serial, which finds the Caped Crusader and Robin the Boy Wonder opposing an offensively stereotyped Japanese foe. This inaugural Batman remains an uncomfortable and fascinating wartime curio, and demonstrates the character's viability beyond the comic book—despite the wooden acting, cheap production values, and Neanderthal politics. (1943; 45 minutes)
1:20 pm
Batman: "The Zodiac Crimes," "The Joker's Hard Times," "The Penguin Declines"
This far-out three-part story features two of the Caped Crusader's most notorious villains, the Joker and the Penguin. The Joker commits a string of robberies known as "The Zodiac Crimes," so named because each crime relates to an astrological sign. Having narrowly escaped the Joker's attempt to crush them with a giant meteor, Batman and Robin trail the Joker as he and his companions continue their crime spree. However, the Dynamic Duo is captured once again by the Joker, and Robin ends up in the mouth of a giant, hungry clam! Starring Adam West, Burt Ward, Caesar Romero, Burgess Meredith, and Terry Moore as Venus. (1967; 75 minutes)

2:45 pm
Space Ghost Coast to Coast: "Batmantis"
This animated spoof talk show is hosted by Space Ghost, the famed Hanna-Barbera cartoon superhero, and his monster sidekick Zorak. In this delightful installment, Space Ghost welcomes Batman and his arch-nemesis, Catwoman. Voiced by Adam West and Lee Meriwether (who portrayed the feline felon in the 1966 Batman movie). (1998; 15 minutes)
3:00 pm
The Museum Of Television & Radio's 12th Annual Television Festival In Los Angeles: Batman
This moderated discussion, held at the Directors Guild of America Theatre Complex, honors the 1960s action-adventure series Batman, based on the longrunning DC comic book of the same name. Moderated by Paley television curator Ron Simon. The panel consists of writer Stanley Ralph Ross, writer/producer Lorenzo Semple, Jr., actress Yvonne Craig, who played "Batgirl", actress Julie Newmar, who played "Catwoman", and Batman himself, actor Adam West. (1995; 110 minutes)
---
Saturday & Sundays
May 24 & 25
May 31 & June 1
12:30 pm
Justice League: Doom
This animated superhero motion picture features the Justice League of America, consisting of Batman, Superman, Wonder Woman, the Martian Manhunter, Green Lantern, Cyborg, and the Flash, as they battle the Legion of Doom, with a distinct disadvantage: the villains have hacked into the Batcomputer, which reveals how to most effectively rend each hero's powers useless. Voiced by Kevin Conroy, Phil Morris, Olivia d'Abo, Tim Daly, Carl Lumbly, Paul Blackthorne, Nathan Fillion, and scripted by the late, great Dwayne McDuffie. (2012; 77 minutes)
1:50 pm
The Milton Berle Show
Comedy legend Milton Berle hosts this comedy-variety series taped at the Hollywood Palace theater. In a crosspromoting skit, Berle tries to fulfill simultaneous villain guest appearances on Batman and The Green Hornet. Guest starring Adam West, Van Williams, and Bruce Lee as Kato. (1966; 60 minutes)
2:50 pm
Batman: "Louie, the Lilac"
In this standout episode from the third season, Louie the Lilac (Milton Berle) steals all the flowers from a "flower-in" so that he can distribute his lethal lilacs and gain control of the flower children. Highlight: Batgirl's groovy theme song voiced by a Greek chorus of hippies. Featuring Burt Ward, Yvonne Craig. Includes commercials. (1967; 30 minutes)
3:20 pm
The Brave and the Bold: "Journey to the Center of the Bat"
When villain Chemo infects Batman with an insidious "silicate" disease, Aquaman and the Atom venture within the Dark Knight's body to stop its spread. Also featuring appearances by DC's two super-stretchable heroes, Plastic Man and Elongated Man. (2009; 22 minutes)
3:45 pm
LEGO Batman: The Movie - DC Super Heroes Unite
In this lively animated movie featuring Lego versions of DC superheroes and archvillains, the Joker and Lex Luthor join forces to oppose Batman and Superman. Highlight: The Caped Crusader and the Man of Steel confound their foes by switching each other's Lego body parts! (2013; 71 minutes)
---
Check out Paley Center Curator David Bushman's Top Ten List of Batman Movies on Culturalist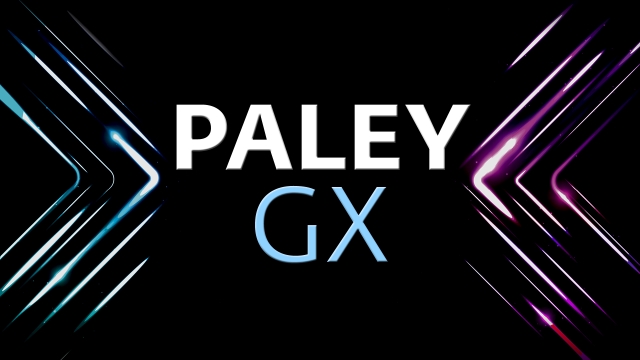 The Ultimate Family-Friendly Gaming Experience
Ongoing in New York—Open to the Public: All Are Welcome!

PaleyGX Birthday Parties —Host your private birthday party in the PaleyGX Studio in New York
PaleyGX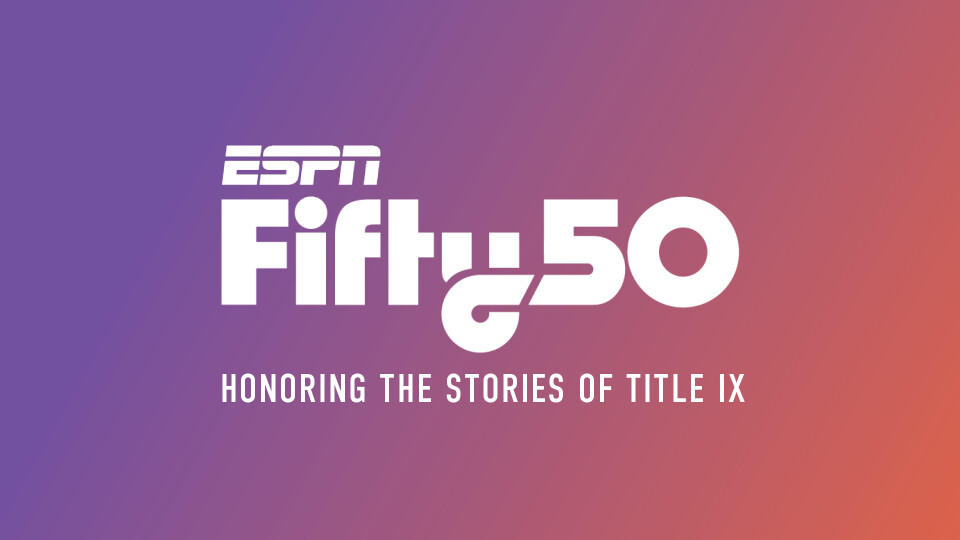 Exhibit and Screenings
Wednesday, June 1, 2022 – Sunday, July 10, 2022 in New York
ESPN Presents Fifty/50:  Honoring the Stories of Title IX