Panel
Digital Defamation: Cyberbullying and the First Amendment
May 11, 2009
6:00 – 7:30 PM
New York
Held in partnership with the Columbia University Graduate School of Journalism.
As we all increasingly live our lives in the digital space, cyberbullying has reached epidemic proportions. Schoolyard fights have turned into MySpace taunts and derogatory instant messages. More than one-third of teens report being victimized online. Adults are not immune, either, as hateful Internet postings blemish careers and provoke lawsuits.
Search engines and other websites that deliver otherwise libelous content are currently protected by federal law, although some advocate new laws that could force intermediaries to take down offensive material. As writer David Margolick notes in a recent article in Condé Nast Portfolio, "The whole world is now the bathroom wall, and that wall can never be entirely painted over."
On Monday, May 11 at 6:00 pm, the Paley Center hosted a panel of experts who explored these critical and timely issues. Moderated by Brooke Gladstone, cohost and managing editor of NPR's On the Media, the panel included Portfolio contributing editor David Margolick; Wendy Seltzer, a fellow at the Berkman Center for Internet & Society at Harvard University and a visiting practitioner in residence at American University's Washington College of Law; Victor Kovner, a partner at Davis Wright Tremaine LLP specializing in defamation and First Amendment issues; and Joan Lukey, a partner at Ropes & Gray LLP and president-elect of the American College of Trial Lawyers, whose firsthand experiences with online defamation have prompted her to work towards modifying federal law.
Paley Media Council
Featuring candid conversations with the best minds in the industry, the Paley Media Council offers events covering the full spectrum of media businesses for an exclusive membership audience.
Paley International Council Summit
Co-chaired by Frank A. Bennack, Jr. and Henry A. Kissinger, this is an invitation-only membership community comprised of the world's most important entertainment, media, and technology executives.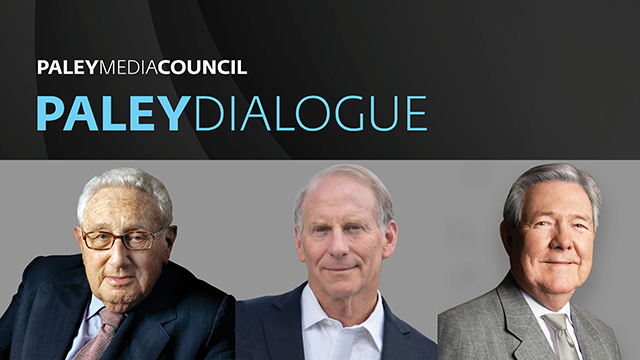 Paley Dialogue
Monday, June 13, 2022 in New York
Reception: 6:00 pm
Conversation / Q&A: 6:30 to 7:30 pm
A Conversation with Henry A. Kissinger and Richard Haass, Moderated by Frank A. Bennack, Jr.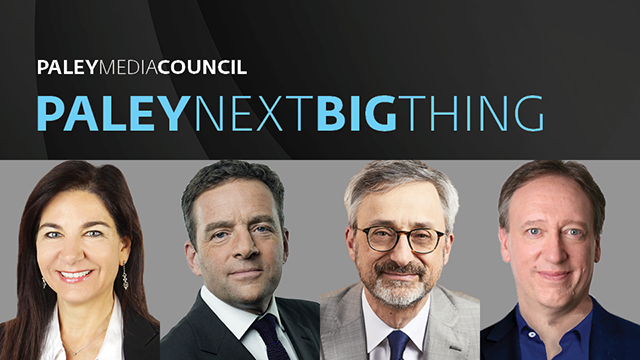 Paley Next Big Thing
Tuesday, July 12, 2022 in New York
Breakfast: 8:00 am
Conversation / Q&A: 8:30 to 9:30 am
Best of Cannes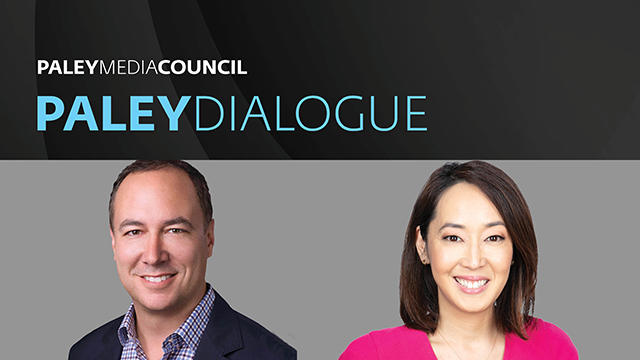 Paley Dialogue
Thursday, July 21, 2022 in New York
Breakfast: 7:30 am
Conversation / Q&A: 8:00 to 9:00 am

A Conversation with Jim Lanzone, CEO of Yahoo