Exhibit and Screenings
ESPN Presents Fifty/50:
Honoring the Stories of Title IX
Wednesday, June 1, 2022 – Sunday, July 10, 2022
New York
On June 1, The Paley Center for Media opens its doors to the ESPN Fifty/50 exhibit. Highlighting unforgettable moments of struggle and triumph, this immersive experience of compelling outfits, photography, and video brings to life the stories of the female athletes who served as vital agents of change in the fight for equality over the last fifty years, and continue to lead the way towards full equality for women in all fields.
ESPN Fifty/50 includes examples of the actual uniforms these women sport stars wore and the gear they used, including Serena Williams's 2018 U.S. Open "Tutu" outfit, pioneering racecar driver Danica Patrick's fire suit, and a racket used in competition by tennis and equality icon Billie Jean King. Other icons include Ibtihaj Muhammad, track star Wyomia Tyus, the 1976 Yale women's crew team, the USWNT, WNBA, and many more.
PALEYLIVE Podcast
Live Podcast: Laughter Permitted with Julie Foudy
Friday, June 24, 2022
5:00 pm
New York

In honor of the fiftieth anniversary of Title IX, a special Laughter Permitted with Julie Foudy podcast will be recorded in front of an audience at the Paley Center, with host Julie Foudy and featuring two former Women's Sports Foundation presidents, Angela Ruggiero and Phaidra Knight, to discuss the impact of the civil rights law on women's sports.
Ticket Info
Members, input your unique membership ID or the temporary code in your confirmation email into the access key field.
Members: Complimentary
General Public: $25
Artifacts on Display
Serena Williams's "Tutu" Outfit from the 2018 U.S. Open
Serena wore this outfit, a collaboration between Louis Vuitton and Virgil Abloh, as a response to the French Open's issues with her "catsuit" outfit the year before.

Ibtihaj Muhammad's Hijab and Fencing Outfit from the 2016 Olympics
Ibtihaj made headlines medaling in Olympic fencing while wearing the traditional hijab beneath her fencing attire. This display will include her original Barbie doll created after the event.

Danica Patrick's Fire Suit
The racing suit worn by Patrick when she became the first woman to win an IndyCar race during the Indy 300 in 2008 in Japan.

Billie Jean King's Tennis Racquet
A racquet used in competition by tennis and equality icon Billie Jean King.

Pat Summitt Blazer
One of the iconic gameday orange blazers worn by Pat Summitt, legendary coach of the Tennessee Lady Vol's college basketball team.

WNBA "VOTE" Warm-up Shirt
Part of the WNBA's ongoing call to social action, these shirts were worn by the Connecticut Sun while observing a moment of silence in memory of Ruth Bader Ginsburg before a game in September 2020.

And much more!
Screenings at Paley
Wednesdays to Sundays, June 1 to July 10
Bennack Theater
Daily screenings during the Fifty/50 exhibit will evolve throughout the month. They will feature Paley Archive content connected to key moments in women's sports, along with new content that will be premiering on ESPN platforms in June.
Become a Member Today for Exclusive Once-in-a-Lifetime Experiences!
Priority RSVP, special VIP access and opportunities to Paley exhibits
Early ticket access with ticket discount to red-carpet PaleyLive events and the famous PaleyFest with the hottest stars
Admission to the Paley Center: Always FREE for you and a guest

Do you like video games? The PaleyGX Gaming Studio is Always FREE for Individual+ / Family Members and above; $10 per hour for Individual Members
Already a Paley Member? Thank you! Input your unique membership ID or the temporary code in your confirmation email into the access key field when choosing your date and time below.



Location:
25 West 52 Street, New York City
Visit Us for more info on Enhanced Covid-19 Safety Measures

Events, dates, and participants are subject to change.​
12:10 pm
Venus Vs.
Ava DuVernay's stunning documentary looks at Venus Williams's fight for equal pay in tennis. (2013)
1:03 pm
Pat XO

Lisa Lax and Nancy Stern Winter's film is a tender tribute to women's basketball coach Pat Summitt in the wake of her Alzheimer's diagnosis. (2013)
1:56 pm
Swoopes
Hannah Storm's documentary follows the journey of Sheryl Swoopes, one of the original players in the WNBA. (2013)
2:49 pm
The 99ers
Using behind-the-scenes footage, Erin Leyden's film takes viewers to the 1999 World Cup where the U.S. women's soccer team made history. (2013)
3:42 pm
The Runner
Shola Lynch's documentary retraces the rise of runner Mary Decker and her challenging experience at the 1984 Olympics. (2013)
4:35 pm
Branded
Heidi Ewing and Rachel Grady's documentary explores how women athletes make much of their living: through sponsorship deals and marketing; and how that has had an effect on women in sports. (2013)
5:28 pm
Schaap One on One – Billie Jean King
A one-on-one conversation with tennis legend Billie Jean King. (1998)
*Events and participants subject to change.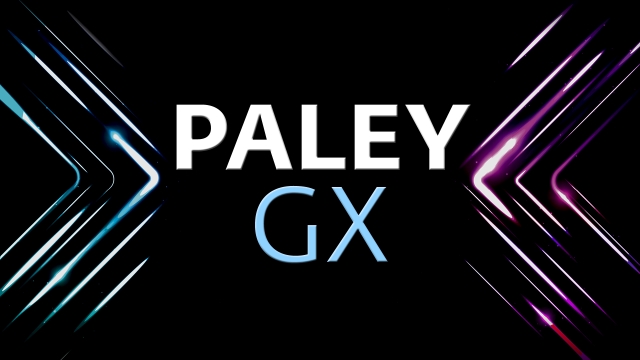 The Ultimate Family-Friendly Gaming Experience
Ongoing in New York—Open to the Public: All Are Welcome!

PaleyGX Birthday Parties —Host your private birthday party in the PaleyGX Studio in New York
PaleyGX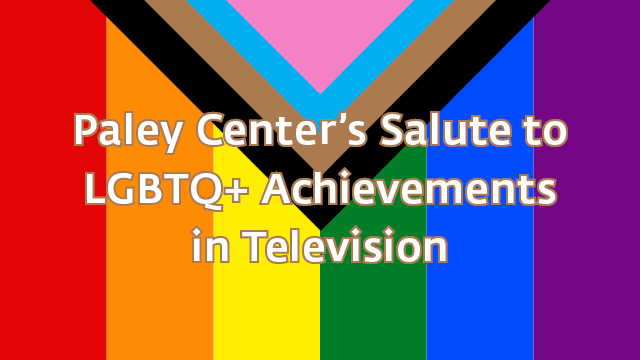 Exhibit and Screenings
Thursday, June 2, 2022 – Sunday, June 26, 2022 in New York
Paley Center's Salute to LGBTQ+ Achievements in Television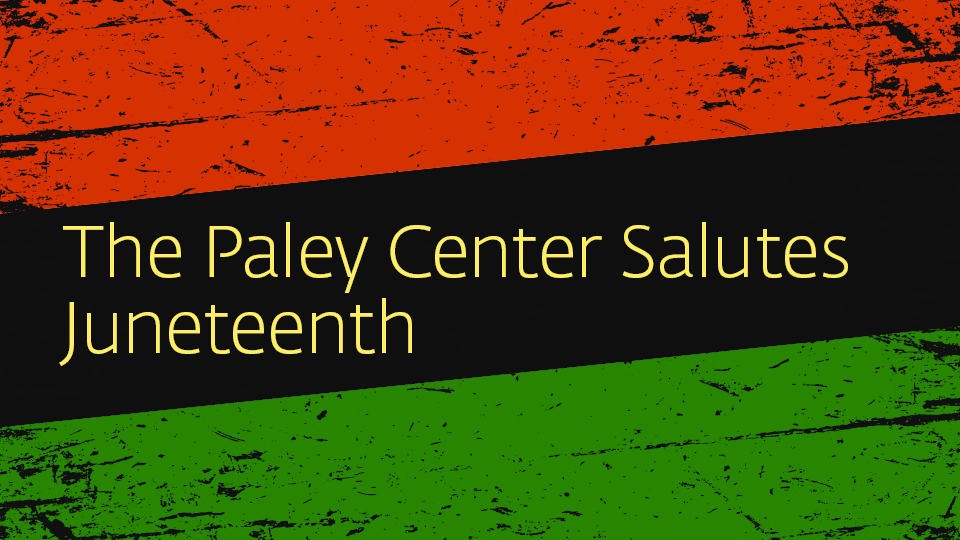 Diversity & Inclusion Web Experience
Tuesday, June 14, 2022 – Thursday, June 30, 2022
The Paley Center Salutes Juneteenth