PALEY DIALOGUE
A Conversation with Jeff Weiner, CEO of LinkedIn
Jun 14, 2018
7:30 AM
New York
Leadership Lessons: The Importance of Compassionate Management
Jeff Weiner will share his experience growing LinkedIn from 33 million members to more than 560 million members worldwide, and how managing compassionately is not just a better way to build a team but also a better way to build a company. Weiner will also address the future of work, the future of LinkedIn, and the role LinkedIn plays for employers and job seekers.
Jeff Weiner
Chief Executive Officer, LinkedIn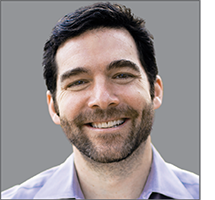 Jeff Weiner is the CEO of LinkedIn, the world's largest and most powerful network of professionals. Jeff joined the company in December 2008, and under his leadership, LinkedIn has expanded its global platform to 24 languages and more than 30 offices around the world, grown its membership base from 33 million to more than 530 million members, and increased its revenue from $78 million to more than $4 billion in 2017. Before LinkedIn, Jeff was an executive in residence at Accel Partners and Greylock Partners, where he advised the firms' consumer technology portfolio companies and evaluated new investment opportunities. Previously, Jeff served as executive vice president of Yahoo!'s Network Division, a business that generated $3 billion in annual revenue with more than 3,000 employees, and was responsible for many of the company's consumer-facing and industry-leading products. Prior to joining Yahoo! in 2001, Jeff spent more than six years at Warner Bros., where he helped oversee the company's online efforts and developed the initial business plan for Warner Bros. Online in 1994. Jeff also serves on the board of directors for Intuit Inc., DonorsChoose.org, and Everfi, in addition to sitting on the Board of Trustees for the Paley Center for Media. He holds a BS in Economics from The Wharton School at the University of Pennsylvania.
Moderator: Rebecca Jarvis
Chief Business, Technology & Economics Correspondent
ABC News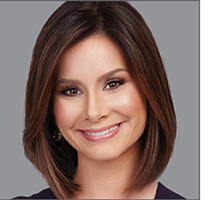 Rebecca Jarvis is ABC News' Chief Business, Technology & Economics Correspondent. An Emmy-award winning journalist she is host of ABC's podcast featuring game changing women, No Limits with Rebecca Jarvis and reports for all ABC News programs including Good Morning America, World News Tonight, 20/20, and Nightline.
Jarvis is a recipient of the Women in Numbers Award, named one of the top business journalists in the country by The Alliance for Women in Media. She has conducted worldwide exclusive interviews with the likes of Apple CEO Tim Cook and United CEO Oscar Munoz following the controversy surrounding the airline's forceful removal of a passenger; and has conducted news making interviews with the biggest names in business, including Warren Buffett, Richard Branson, Sheryl Sandberg, Jessica Alba, Bill and Melinda Gates, and Mary Barra.
A graduate of the University of Chicago, Jarvis holds a degree in Economics and Constitutional Law and began her career in finance.
Media Council Members can livestream this event at 8:15 am ET on Thursday, June 14.
---
This event is exclusive to Media Council Members and other invited guests. To find out more about Media Council Membership, contact mediacouncil@paleycenter.org
Media Council
Featuring candid conversations with the best minds in the industry, the Paley Media Council offers events covering the full spectrum of media businesses for an exclusive membership audience.
International Council Summit
Co-chaired by Frank A. Bennack, Jr. and Henry A. Kissinger, this is an invitation-only membership community comprised of the world's most important entertainment, media, and technology executives.