The Paley Center for Media has a rich and varied history of presenting events and preserving programs that explore the origins and dangers of antisemitism. Today, amid a troubling rise in antisemitism, we are building on our legacy of impactful programs and continuing to focus on examining media's powerful shaping influence on this subject. We remain dedicated to examining media's powerful shaping influence in combating the troubling rise in antisemitism. To address this growing crisis, we are hosting a quarterly series of PaleyImpact events and working with leading Jewish organizations and cultural institutions to shine a light on how the media—in all of its forms—can educate, inform, and provide a solution to this vitally important issue. This initiative was made possible by Shari Redstone, and Aryeh and Elana Bourkoff, whom we thank for their generous support.
Each PaleyImpact program in this series will focus on a specific aspect of media's role in combating antisemitism, and will convene prominent leaders from journalism, entertainment, technology, public policy, culture, and sports to examine the dangerous impact that this enduring prejudice has on the world.
We are joined in this effort by several prominent and influential organizations in the Jewish community. Together, we are working to develop program themes and topics, share educational resources, and amplify each other's messages to raise awareness throughout our society about the dangers of antisemitism.
Among the groups included are:
Simon Wiesenthal Center
The UJA-Federation of New York
The Conference on Jewish Material Claims Against Germany
The U.S. Holocaust Memorial Museum
USC Shoah Foundation
JCC Association of North America
Jewish Federations of North America
American Jewish Committee
OpenDorMedia
The American Society for Yad Vashem
Diversity & Inclusion Programming Initiative Donors
Recommended Paley Archive Viewing
Paley Programs on Antisemitism
PaleyImpact: Media's Role in Identifying, Explaining, and Combating Antisemitism (2021)
Participants: Amy Bressman, President, UJA-Federation of New York; Rabbi Abraham Cooper, Associate Dean and Director of Global Social Action, Simon Wiesenthal Center; Holly Huffnagle, US Director for Combating Antisemitism, American Jewish Committee; Brad Meltzer, Author and Historian; Mark Wilf, Chair, Board of Trustees, Jewish Federations of North America; Moderator Rebecca Jarvis, Chief Business, Technology, and Economics Correspondent, ABC News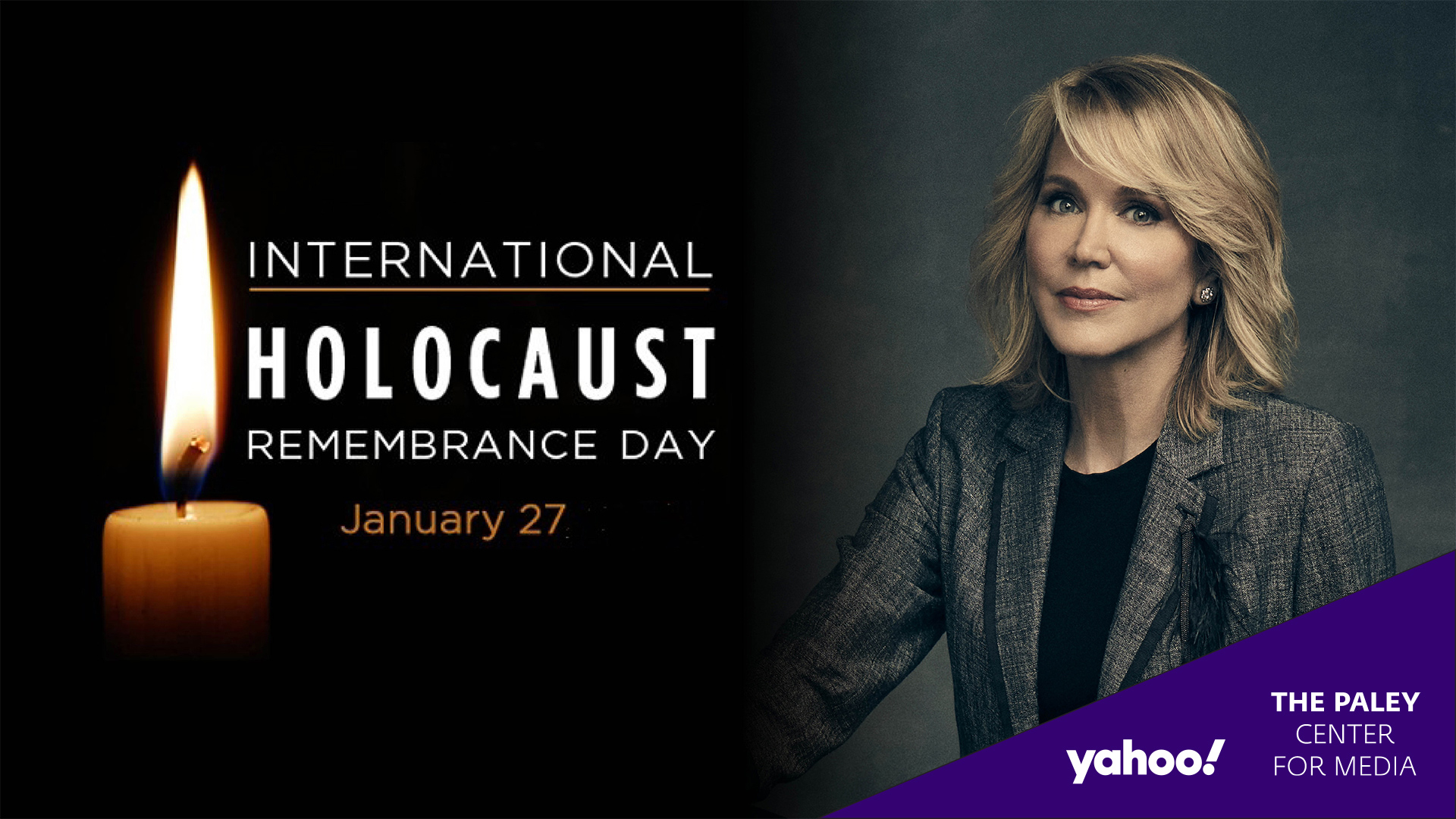 PaleyImpact: Media's Role in Combating Holocaust Denial, Misinformation, and Anti-Semitism (2021)
Panelists: Monika Bickert, Global Policy Director, Facebook; Sara Bloomfield, Director, U.S. Holocaust Museum; Greg Schneider, Executive Vice President, The Claims Conference; Eva Schloss, Holocaust Survivor and Stepsister to Anne Frank; Moderator Paula Zahn, Executive Producer and Host, Investigation Discovery's On The Case with Paula Zahn
Eyewitness: Documenting the Holocaust on Film (2019)
Panelists: Roberta Grossman, Writer, Director, Producer; Nancy Spielberg, Executive Producer; Andi Gitow, Director of Strategy, Partnerships and Media, USC Shoah; Natalie Gold, Holocaust Survivor; Moderators: Larry King, Broadcaster and Lisa Edelstein, Actress; Introductory Remarks: Greg Schneider, Executive Vice President, The Conference on Jewish Material Claims Against Germany
Eyewitness: Documenting the Holocaust on Film (2017)
Panelists: Ferenc Török, Director; Jehuda Evron, Holocaust Survivor and President, Holocaust Restitution Committee; Gideon Taylor, Chair of Operations, World Jewish Restitution Organization; Francoise Teitelbaum, Holocaust Survivor; Moderator: Ted Koppel, Journalist; Introductory Remarks: Julius Berman, President, The Conference on Jewish Material Claims Against Germany
PaleyImpact: Fueling Extremism in a Wired World (2016)
Panelists: Steven Luckert, Senior Program Curator, Digital Learning and New Media, U.S. Holocaust Memorial Museum; Emily Bell, Director, Tow Center for Digital Journalism, Columbia Journalism School; Yasmin Green, Head of Research and Development, Jigsaw; Richard Stengel, Undersecretary of State for Public Diplomacy and Public Affairs, U.S. Department of State; Monika Bickert, Head of Product Policy, Facebook; Moderator: Sree Sreenivasan, Chief Digital Officer, City of New York