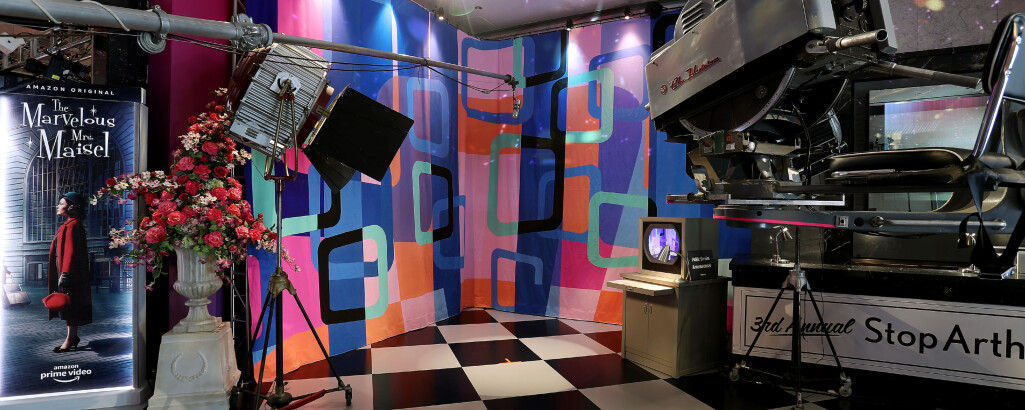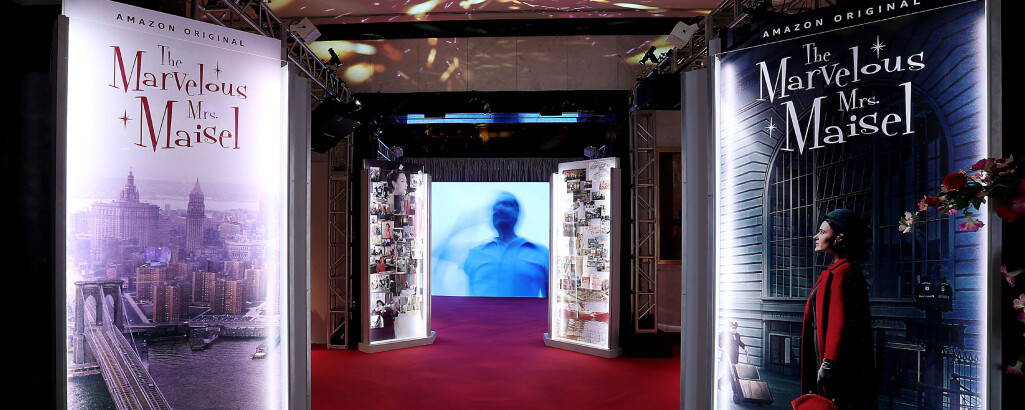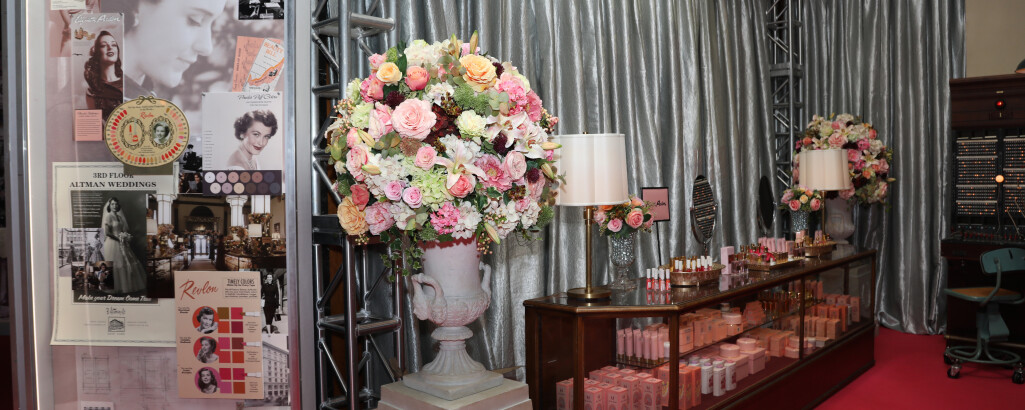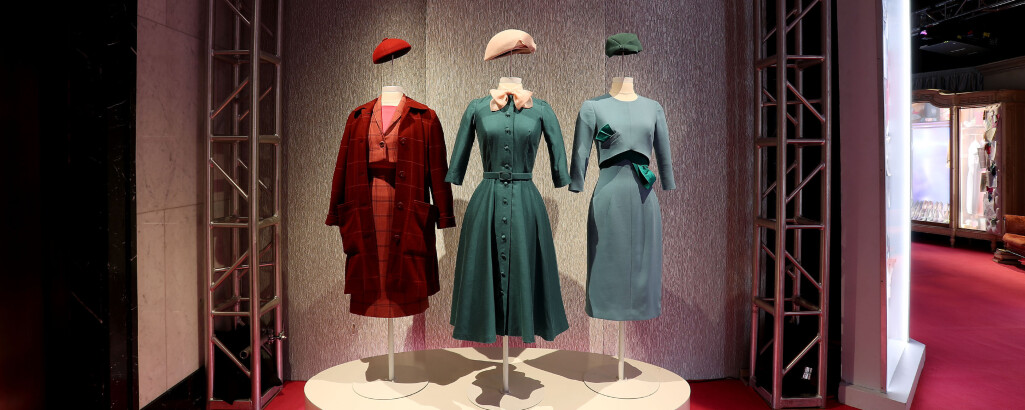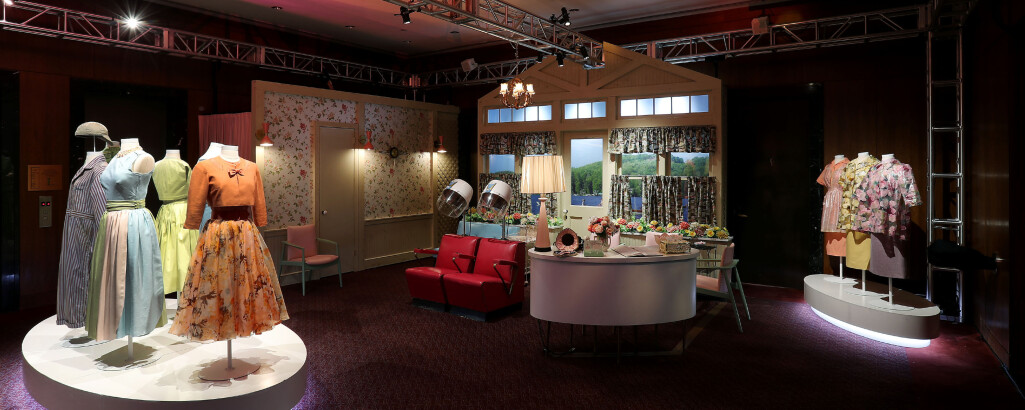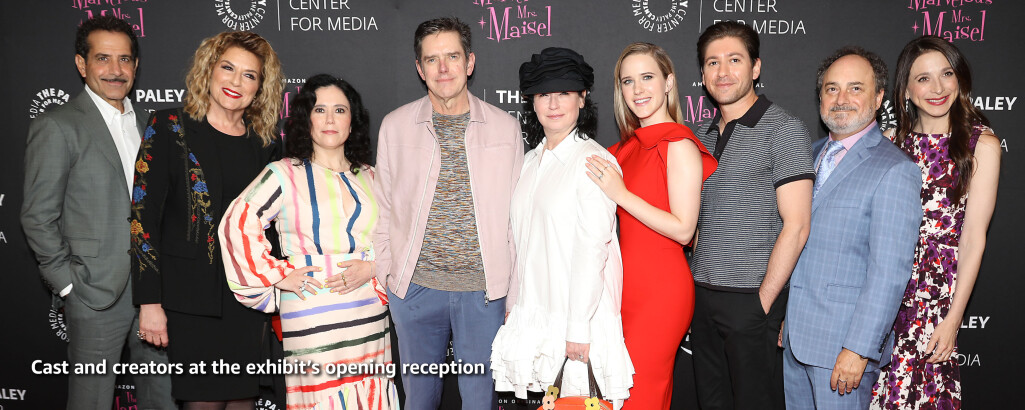 Immerse Yourself in the World of the Amazon Original Series with Interactive Sets, Costumes, and Screenings
EXTENDED TO SATURDAY, SEPT. 7
Step inside the technicolor world of The Marvelous Mrs. Maisel, Amazon Prime Video's groundbreaking, critically acclaimed comedy from the ingenious mind of auteur Amy Sherman-Palladino. Written and directed by Sherman-Palladino and Daniel Palladino, The Marvelous Mrs. Maisel is the first and only streaming program to win an Emmy for Outstanding Comedy Series. Maisel has earned worldwide acclaim for Sherman-Palladino and Palladino's trademark dialogue, an Emmy and Golden Globe–winning cast, costume design, and production design. As Vulture says, "The late 1950s is evoked beautifully in every detail of every set, and the costumes by Donna Zakowska are glorious." The series won eight Emmys in 2018 (including four for Sherman-Palladino), and season two of the show is the most-nominated comedy this year, with twenty Emmy nominations in 2019.
 
With this exhibit, The Paley Center for Media welcomes The Marvelous Mrs. Maisel to Fifty-Second Street, offering visitors a magical summertime sojourn to the Maisel world of late-1950s New York.
 
Your journey starts with a visit to the TV studio for the Arthritis Telethon where Midge made her first television appearance. Costumes from the series are on display as you make your way to B. Altman's switchboard and Rose's Paris apartment. Head downstairs to take your picture at the Stage Deli and the Catskills hair salon. Then sit back in our Bennack Theater to enjoy your favorite season two episodes on the big screen.
 
Thank you and goodnight!
 
Share Your Pictures #MrsMaisel @PaleyCenter  @MaiselTV


VISITING THE PALEY EXHIBIT IN NY
Saturday, August 10 to Saturday, September 7, 2019
To celebrate the August 10 opening day, the first 150 visitors to the exhibit will receive a special vintage-style poster, celebrating the New York locations featured in season two.

Please note: the exhibit and the Paley Center itself will close at 5:00 pm on August 10.  We apologize for any inconvenience. 
Exhibits are FREE and open to the public. Tickets are available on a first-come, first-served basis at the door, but RSVP in advance so you don't miss out!

Exhibit Hours:
Wednesdays to Sundays, noon to 6:00 pm; Thursdays until 8:00 pm
Closed Mondays and Tuesdays.
The Paley Center for Media in New York
25 West 52 Street, New York
Photo Credit: Nicole Rivelli/Amazon Prime Video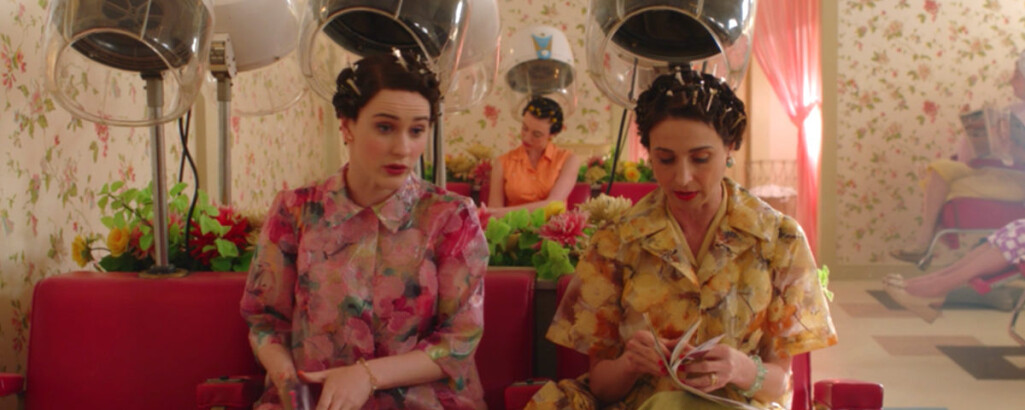 The Marvelous Mrs. Maisel Screenings in NY & LA
Join us for our screening of six specially selected episodes from the second season of Amy Sherman-Palladino's phenomenally successful Amazon Original series, The Marvelous Mrs. Maisel, winner of an impressive eleven Emmys in 2018 (including one for Rachel Brosnahan in the title role), set in the stand-up comedy world of New York City in the late fifties. The show is up for fifteen Emmys in 2019! Screenings include short behind-the-scenes footage from the set.
Screenings in New York: August 10 to September 7, Wednesdays to Sundays.
Screenings in Los Angeles: August 10 to September 6, Wednesdays to Sundays.
Beginning at 12:05 pm, continuous all day.


Wednesdays

Episode 1: "Simone" (2018; 54 min.)
Episode 4: "We're Going to the Catskills!" (2018; 52 min.)
Episode 5: "Midnight at the Concord" (2018; 52 min.)
Thursdays

Episode 1: "Simone" (2018; 54 min.)
Episode 4: "We're Going to the Catskills!" (2018; 52 min.)
Episode 5: "Midnight at the Concord" (2018; 52 min.)
Episode 6: "Let's Face the Music and Dance" (2018; 47 min.)
Episode 9: "Vote for Kennedy, Vote for Kennedy" (2018; 52 min.)
Episode 10: "All Alone" (2018; 59 min.)
Fridays

Episode 6: "Let's Face the Music and Dance" (2018; 47 min.)
Episode 9: "Vote for Kennedy, Vote for Kennedy" (2018; 52 min.)
Episode 10: "All Alone" (2018; 59 min.)
Saturdays

Episode 1: "Simone" (2018; 54 min.)
Episode 4: "We're Going to the Catskills!" (2018; 52 min.)
Episode 5: "Midnight at the Concord" (2018; 52 min.)
Sundays

Episode 6: "Let's Face the Music and Dance" (2018; 47 min.)
Episode 9: "Vote for Kennedy, Vote for Kennedy" (2018; 52 min.)
Episode 10: "All Alone" (2018; 59 min.)
VISIT LOS ANGELES
The Paley Center for Media in Los Angeles
465 N. Beverly Drive, Beverly Hills, CA 90210
Visit LA Info